Celebrity Style: Hot Mini Skirt Outfit Ideas for Summer
Hey, divas. Summer is here! Are you ready to show off your beautiful long legs? Skirts are the best friends for women to go through the hot days and mini skits will give women a much more fashionable and youthful look. We love wearing the pretty mini skirts, so do the popular celebrities. In this post, we will show you ten celebrity outfits with mini skirts. You could buy yourself the similar style at a more friendly price on the mall.
White skirts and black skirts are timeless and they are easy to go with any tops. If you want your black or white skirts more different, you could add some accessories like a big and bold necklace or a sparkly bracelet. The floral printed skirts are popular with younger women. If you want to look chicer and younger, just put on your lovely floral mini skirts. Or, you could learn from Leandra Medine and put on a statement wrap skirt. That will be cool! In addition, pastel hues continue to glow this summer. SO, you could be an effortless diva with a pastel skirt just like Rihanna and Reese Witherspoon, or you could pair your simple white skirt with a pastel blouse just like Kate Hudson.
Now, check out these ten celebrity mini skirt outfit ideas. They are faddish and casul-chic for you to follow. You could get inspired and wear yours for a more fashionable and beautiful look! Enjoy!
Reese Witherspoon's Baby Blue Skirt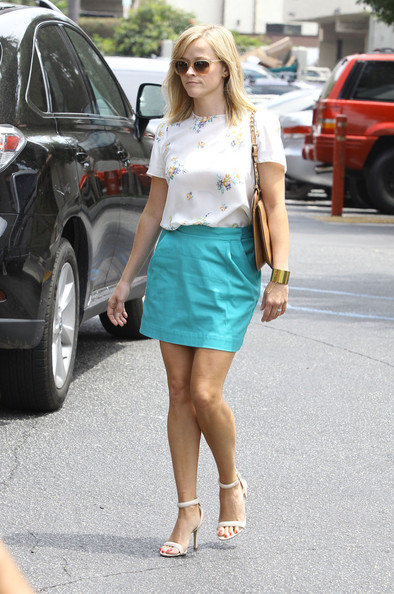 Miranda Cosgrove's Simple Black Mini Skirt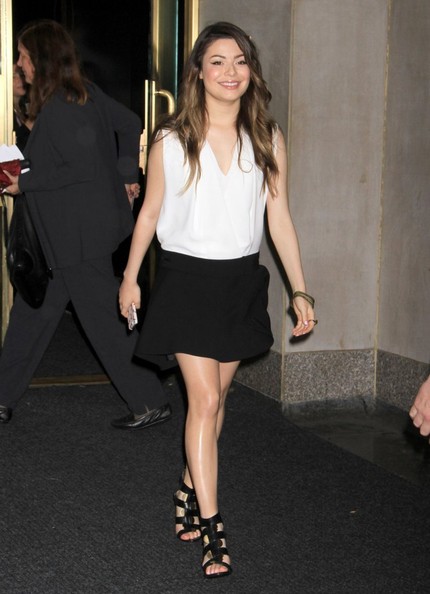 Bella Thorne's Floral Mini Skirts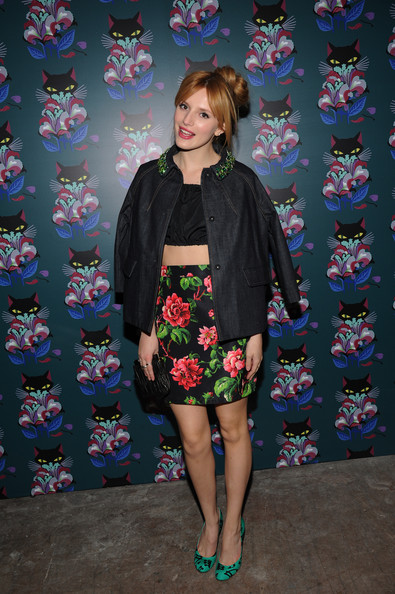 DJ Kiss' Mini Skirt Outfit Idea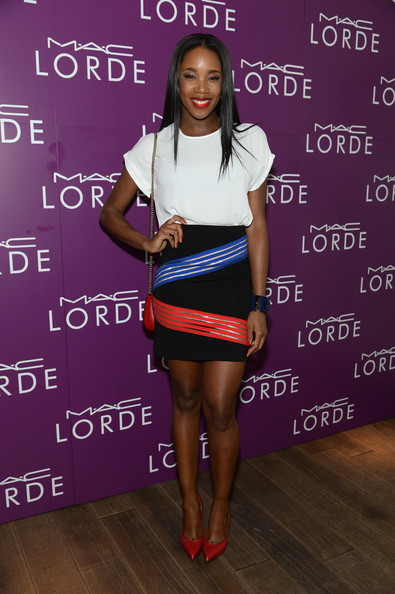 Kelli Goss's Printed Skirt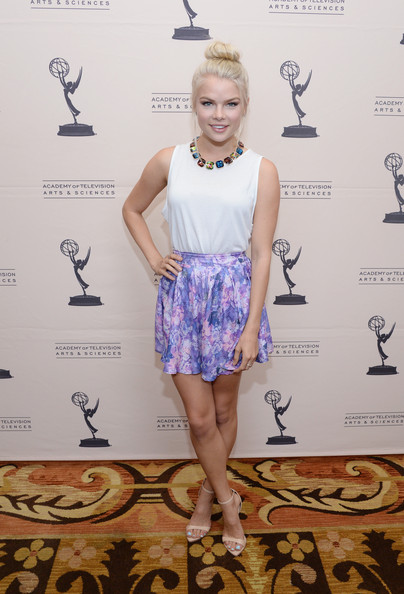 Leandra Medine's short wrap skirt Outfit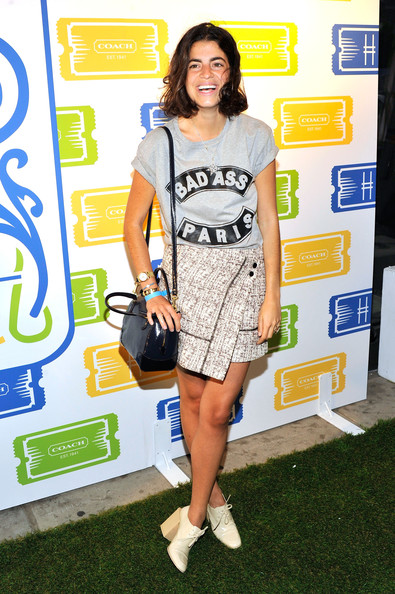 Olivia Palermo's White Mini Skirt Outfit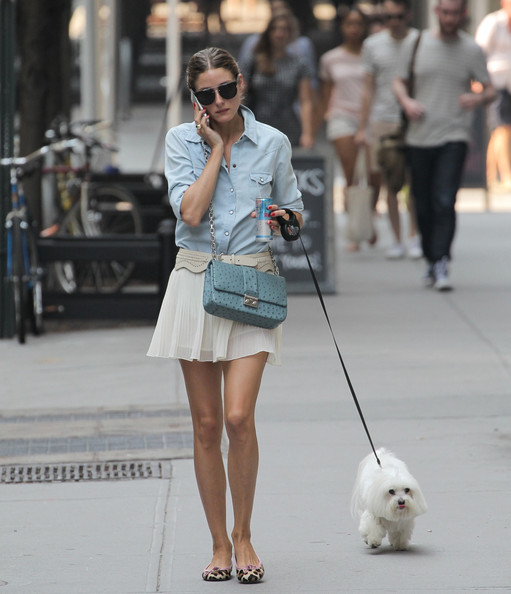 Rihanna's Mini Skirt Outfit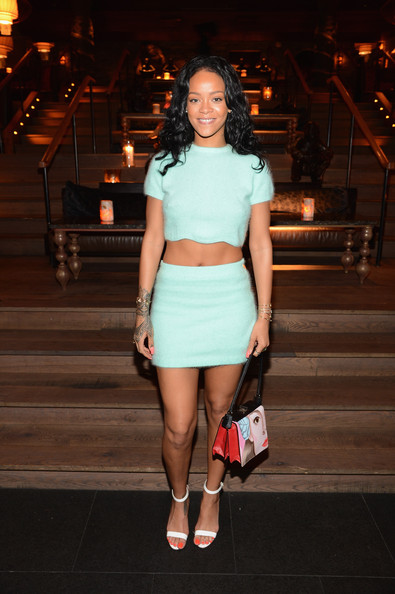 Kate Hudson's White Mini Skirt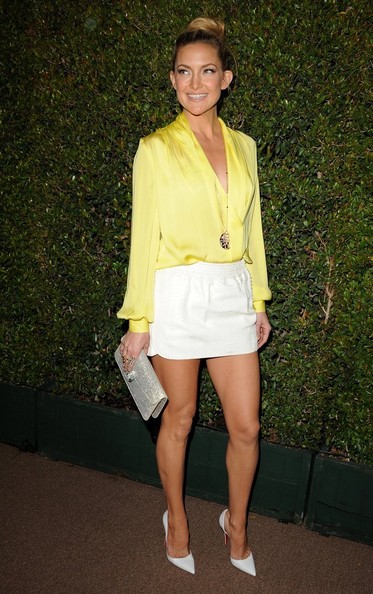 Taylor Swift's Black Mini Skirts