57 Hottest Pixie Cuts for Women 2024
More and more women are plunging into the opportunity to cut their hair short. So far, the pixie cut is the top choice for many. Getting a pixie hair cut will actually allow you to enjoy a lot of advantages. First, this looks very charming. You can still look very feminine even if your hair is short. Second, it works for both formal occasions and casual days. Simply using the right accessory will already make your style appropriate to where you are heading to. Third, it is way too easy to maintain.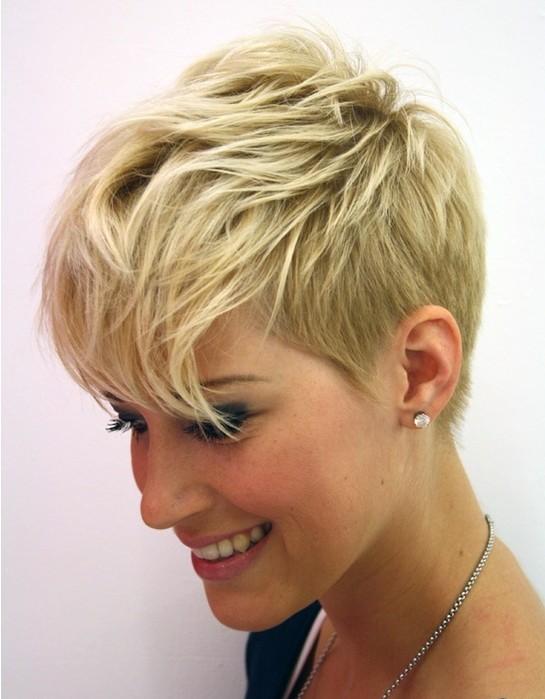 You think pixie haircut is too boring because there is not much that you can do with your hair style? Then, it is time to forget about that misconception. There are different ways on how you can fix your hair so you would have a fresh new look every single day.
If you want a more demure and chic look, all you have to do is to make the edges of your pixie cut tucked inwards. A more youthful look is to keep it flat and smooth. This can be achieved by using generous amount of hair mousse. Do not use the hair products which are glossy because this will ruin the chic style. If you want a little more volume, tease the hair on the crown and apply some hair spray. Instead of using hair spray on the top most layer, strategically apply it closer to the roots to maintain the fuller volume that stays for hours.
For a modern and hip style, try out the stylishly tousled pixie hair cut. This is a more playful way of fixing your hair. Instead of controlling the tips to tuck inwards, you would need to intentionally roll those outwards. To make it look elegantly fixed, use hair wax to create separate segments. It would be like creating a few spikes that are not too upright. Do not be afraid with the imperfections because this would just make your style more appealing.
If you are in the mood to accessorize your hairstyle, do not be hesitant to pick those which would work with your pixie cut. Headbands are an excellent addition to your look. Usually, the thinner ones work best. If you have bangs, start styling your hair by sweeping this to one side. You can either tuck it behind your ears or let it gracefully fall on your forehead. Then, put your headband and you are good to go!
Satin ribbons add a very feminine touch to your look too. Pick one that matches the color of your wardrobe for the day. Styling is very similar to how you would put on your headband. Just make sure that you will tie the ribbon by the nape to have a neat and clean look.
If you are not a big fan of headbands and ribbons but you want to spice up your look, small barrettes and clips are the best option. Putting this on one side can make you look really endearing.
Layered Messy pixie haircut for women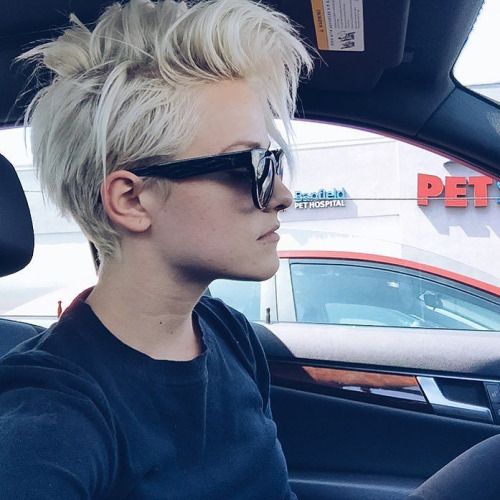 Trendy layered long pixie haircut for women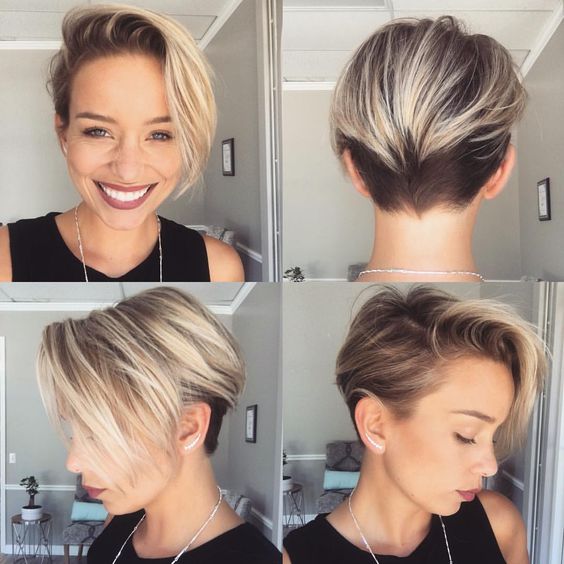 There are many ways on how you can style your pixie hair. All it takes is trying out the one that matches your mood for the day.
Gallery of short pixie haircut
Have you found your favorite pixie cut? If not, why not consider the bob hairstyles? Check the latest most popular short bob hairstyles here.