Remember, Most Women Love Men In Latest Fashion Suits
Dressing sense reflects personality of someone. To follow fashions never choose clothes that does not suit you and give a bad impression to others. It does not matter what is the brand written on that or how much expensive that is, only wear such fashion clothes that helps you feel comfortable and makes you attractive you used to be ever before.
If honor be your clothing, the suit will last a lifetime; but if clothing be your honor, it will soon be worn threadbare.  ~William Arnot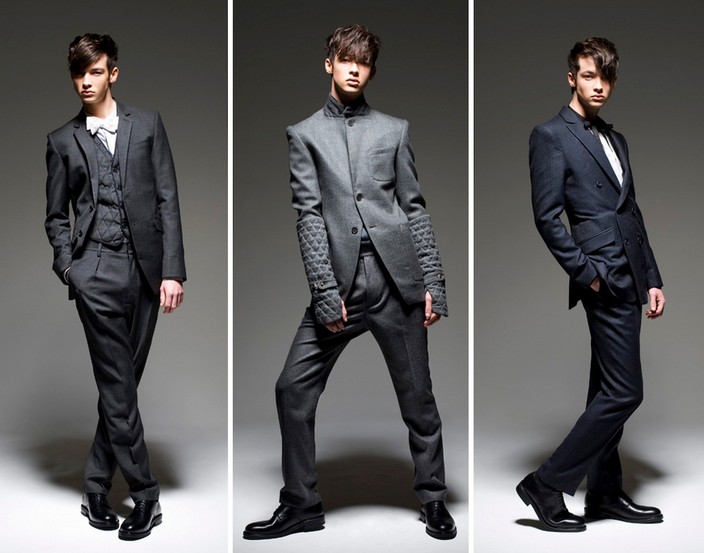 Men clothing have enormous variety now a days. You can plan a trip for shopping from market, boutique and even from online clothing shopping stores. You will find easily whatever you need buy some business looks, casual and occasional outfits. Make a perfect choice by adopting trends that give you outstanding appearance and fit your body type without sacrificing comfort.
Firstly, we should know what style of clothes to wear to suit our figures. For this we can take advice from fashion experts or get a good professional tailor to alter your cloths otherwise you waste your time and money and never considered as well-dressed.
For casual dresses most popular style is wearing jeans and T-shirt, providing comfort with cool style. For business professionals are also wearing casual comfortable clothes as per the demand and nature of job, accordingly while maintaining professional look. However, Business suit style is also available offering fashionable and professional designs.
Youngsters love to find quality, most importantly, modern and well-fitting clothing for work place and occasions. They usually want to wear shorts, baggy lowers, T-shirts and Andes vests when going for outing, for informal parties and friendly gathering.
For formal clothing you must be very careful and your cloths should be up to date and must apt for the occasion where you are wearing this. You have suits options in various colours but keep one thing in your mind do not wear dark colours in formals events especially in night time.
Other fashion accessories can be used to add more elegant look to your clothes like you can wear scarfs, matching socks, neckties, and cufflinks and use your favourite stuff as well. For this purpose it would better to use designer suggested suits matching fashion accessories otherwise may be your guessing make you funny rather than looking impeccable.
Remember, one thing enhances your style and smartness by suitable fashion clothing not only by expensive labels and tags.  If you possess style you can buy fashion stuffs to make it prominent, expensive clothing cannot ensure you desired stylish look, beside of that you can do this by affordable stuffs. Always wear that fit and suit you and give you sophisticated and attractive looks if you follow these tips surely you will be noticed and appreciated by the opposite gender.
Carelessness in dressing is moral suicide.  ~Honoré de Balzac
Find more men's fashion on www.prettydesigns.com