11 Ways to Rock Roll Necks – Roll Neck Outfit Ideas for Women
Roll neck jumpers, or turtle necks, are undeniably one of our favourite fashion items. Not only are they incredibly on trend in the current season, but they're versatile and super comfortable. You can dress them up or down and they come in a variety of different fits, materials and finishes. Basically, what we're saying is that you absolutely need one in your wardrobe. Here's 10 ways to wear roll necks.
Dungarees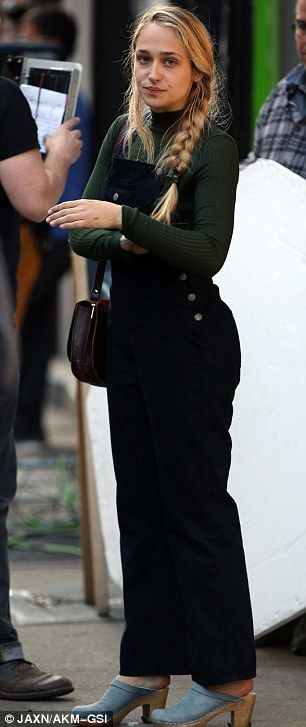 Dungarees are a staple fashion item which are making a comeback in a big way. Add your roll neck sweater under some dungarees for a super stylish and comfortable, dressed down look. Roll the hems up on the dungarees and team with trainers for a super trendy, sports-luxe outfit. Team with heels for a sassy and chic look that is just fabulous!
Big Accessories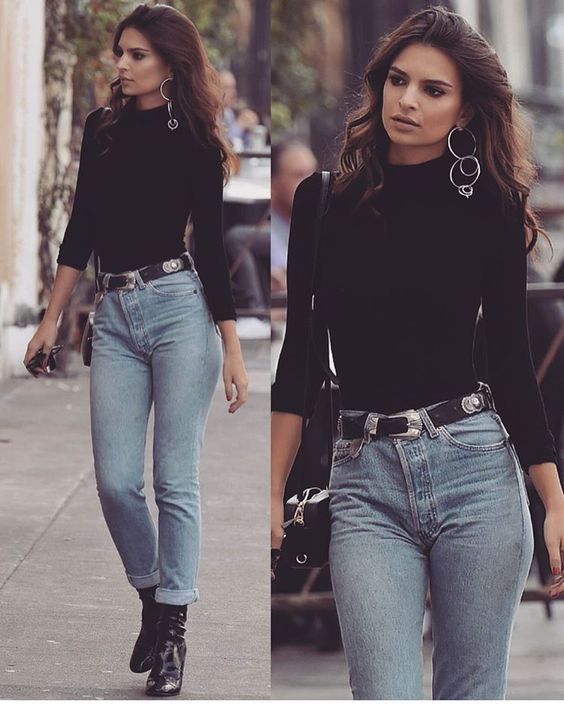 Roll necks are generally form-fitting and super plain, so the best way to jazz them up is with accessories. Copy the gorgeous Emily Ratajkowski by teaming yours with high-waisted jeans and a fabulous, glam and glitzy belt. Add some statement earrings and you've turned a casual turtle neck sweater into a striking outfit which is fit for any occasion.
Sleeveless Blazer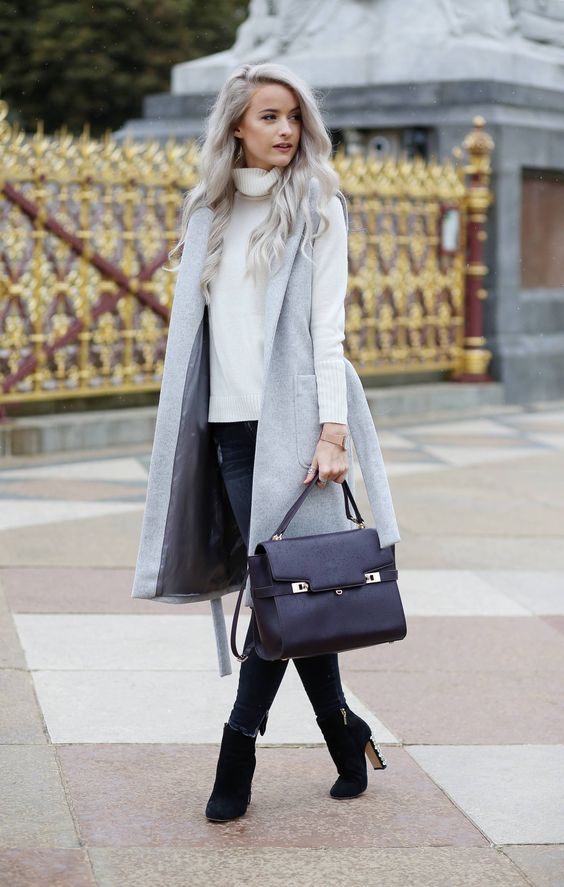 Roll necks are super warm, which means that you can afford to be daring with your fashion choices when it comes to putting them into an outfit. Copy this stunning blogger and add a sleeveless longline blazer into the mix. Team with fitted jeans and heeled boots for the ultimate fashion-forward outfit. This look is perfect for work meetings or a meal out with the girls.
Denim Jacket
Denim jackets and roll necks are two huge fashion trends in their own right – so why not combine them? Team a colourful roll neck sweater with your favourite denim jacket. The contrast in materials, textures and colours creates a really cool and contemporary look. This outfit will also be super warm, and can be worn time and time again.
Midi Skirt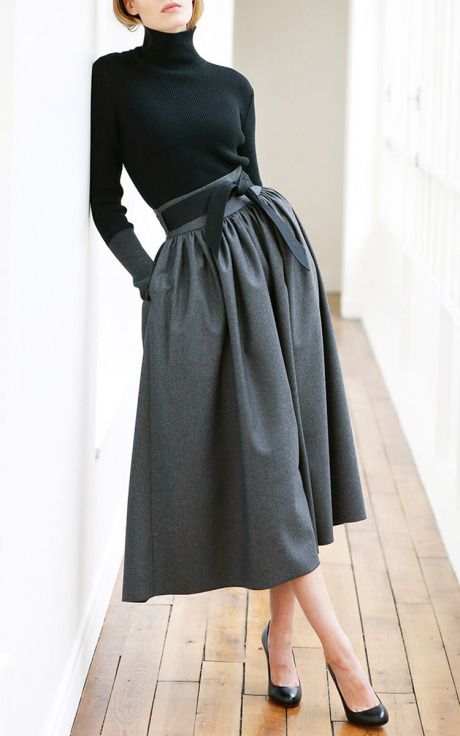 Another trend to sweep the nation has been the midi skirt. Midi skirts are super classy, oh so fabulous and most importantly – work perfectly with roll necks. Choose your favourite statement midi. Team with your roll neck sweater and be sure to tuck it into the skirt. Add heels and wear your hair up for a super chic and stylish look that will have everyone swooning!
Mini Skirt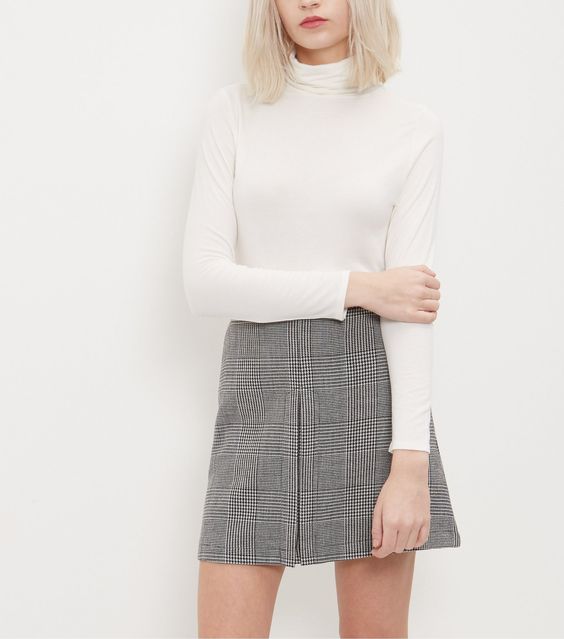 Mini skirts work with roll necks just as well as midi skirts do – rejoice! Tuck your favourite roll neck sweater into a cute mini skirt. Wear with bare legs or with opaque tights and boots in the winter. You can add heels for a fancy finish or keep it simple with sandals. Whether you choose this look in winter or summer it will work just as well!
Blazer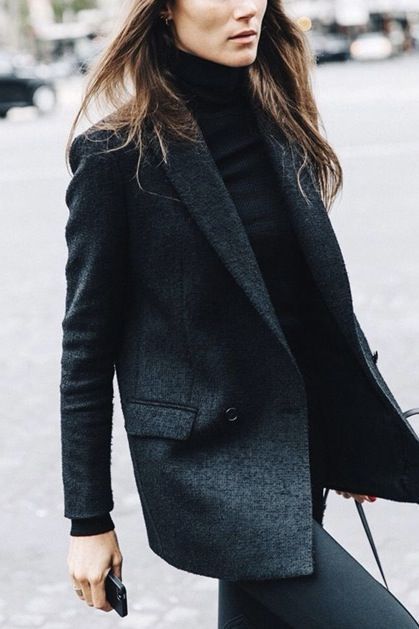 Turtle necks and blazers are a classic combination – which is exactly why you need to steal this style for your very own! Take a black roll neck and choose your favourite neutral blazer. This can be grey, black or even white if you're feeling daring. Add your favourite pair of jeans and boots and you're ready to go! A slick of red lipstick will be the perfect finishing touch.
Sheer Roll Necks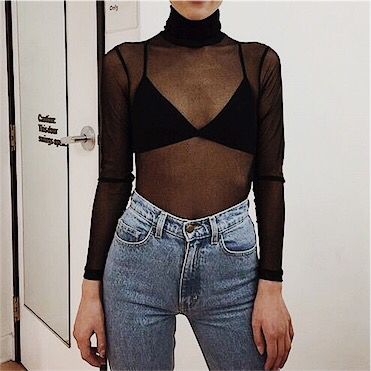 All of the roll necks we've featured so far have been pretty warm, but this trend works incredibly well with the summer months too. Pick up a sheer roll neck for a high fashion statement and the perfect night out look.  Team with a cute bralet top and wear your hair up for a fantastic night out look. The perfect combination of smart and sexy!
Leather Trousers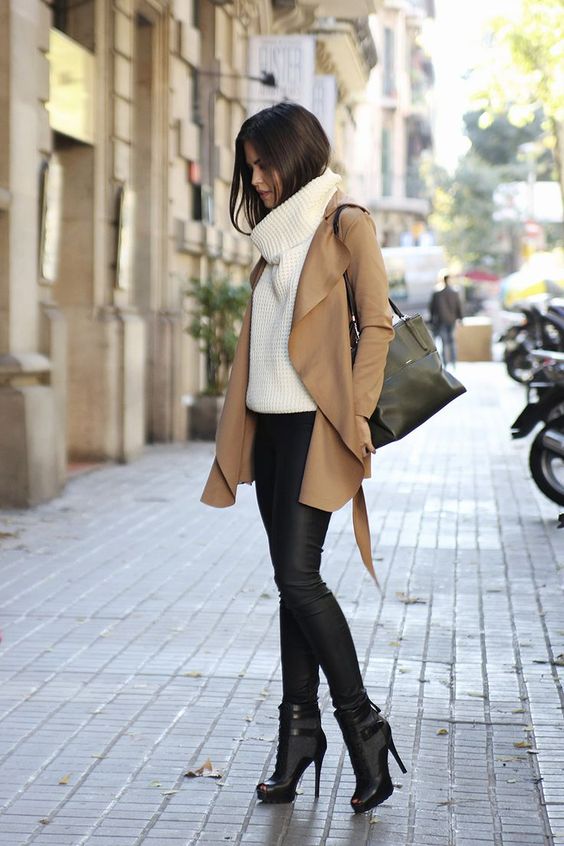 There isn't a single thing we don't love about this look. Choose a chunky turtle neck sweater with a thick roll neck. Team with leather trousers for a total contrast. Throw on a camel coat and finish with your favourite heeled boots. You can wear your hair up or down with this, but we'd recommend minimal makeup with this stunning statement outfit.
Patterned Trousers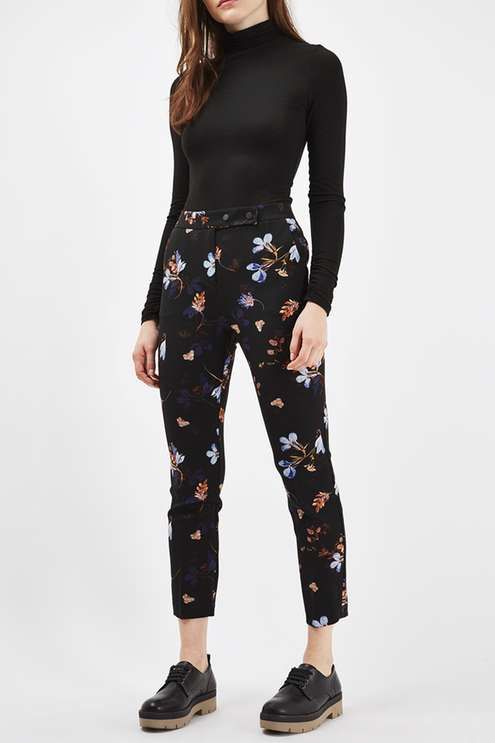 Patterned trousers are a great way to liven up a roll neck sweater. Choose your favourite crazy patterned pants. Then get a nice, plain roll neck sweater. Tuck the sweater into your trousers and let the trousers do the talking. Wear with sandals, flat shoes or even boots depending on the weather and indeed the occasion too.
Sweater – Roll Neck Outfit Ideas for Women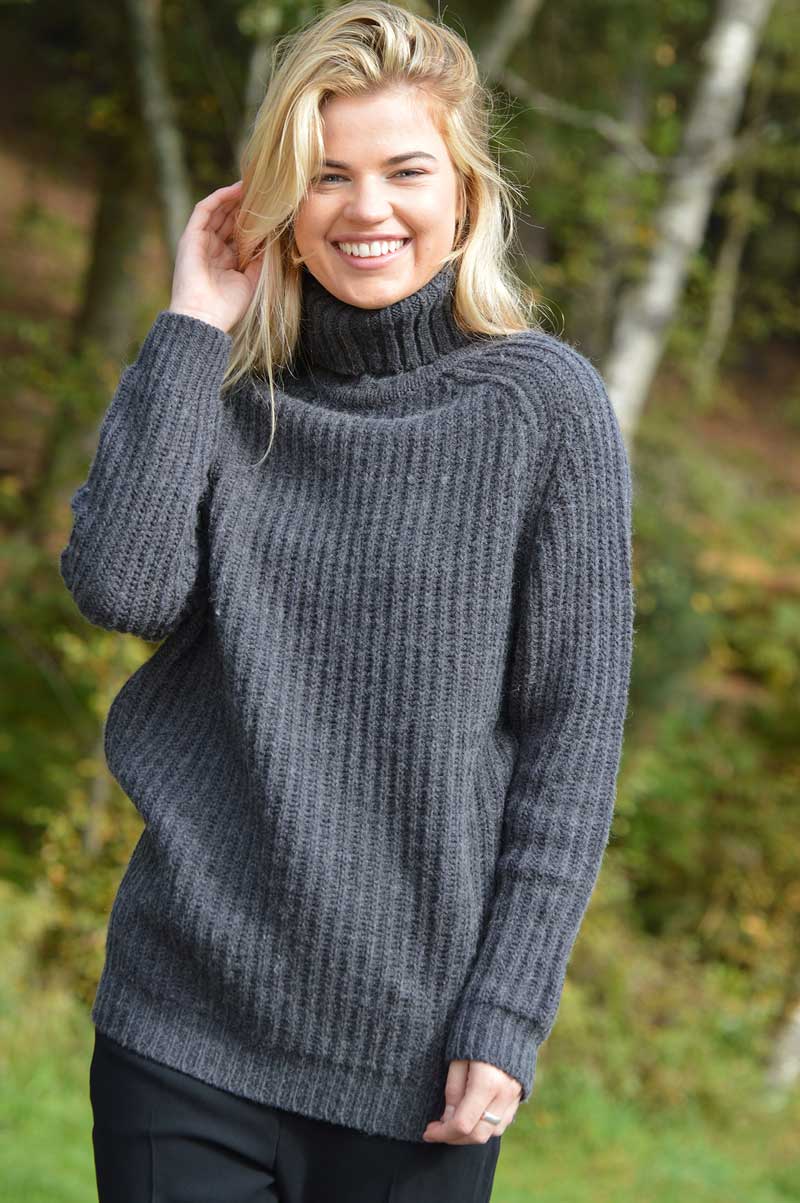 We hope we've given you plenty of inspiration as to why you simply need to add a roll neck sweater (or 10) into your wardrobe this season. They're totally transitional, trendy and super cool too. What's not to love? Be sure to leave us a note in the comments telling us which look you love the most and how you style your turtle necks too. We love to hear from you!