20+ Short Haircuts for Women Over 50
Popular Short Hairstyles for 50+ Women
When choosing a flattering hairstyle, women over 50 usually look their best with something that keeps the focus on the upper face. This means hair should not be longer than chin-length as this will emphasise any down-turned lines on the face.
In addition, if your hair is thinner than it used to be, a short style makes it far easier to create texture and volume with no long lengths weighing the hair down.
So here are some of the best short styles for 50+ women modelled especially for you by these well-known celebrities!
Short bobs for women over 50
Here are three great examples of women over 50 who know how to use the basic bob style to create a face-flattering and fashionable look.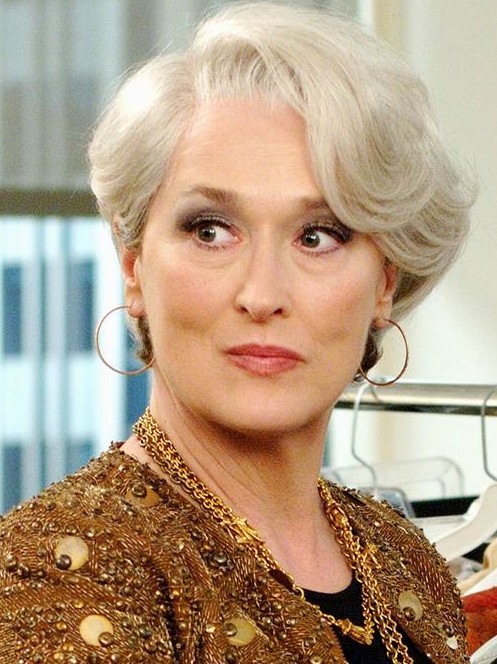 Meryl Streep looks effortlessly elegant with a style that is stacked at the back to give a trendy 'bump' of volume at the back. A trendy style with defined lines stops gray hair from being ageing and makes it a modern and eye-catching hair-color choice!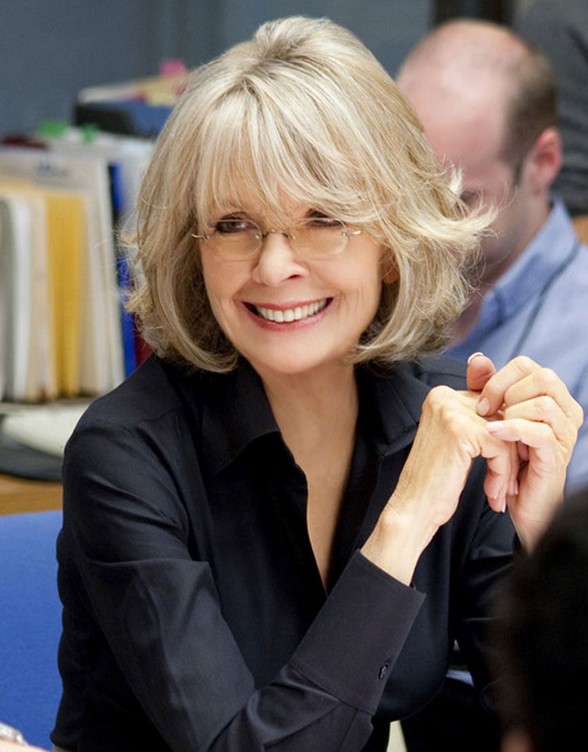 Diane Keaton looks great with her casual layered bob. The chin-length bob flatters almost everyone and with tapered tips for texture and layering, this is a casual, pretty and easy-style choice for fine hair.
Dame Helen Mirren is definitely a hair icon for women over 50 and this bob style is cut to emphasise her lovely cheekbones. And with the hair casually pushed behind one ear, makes the perfect place to show off a pair of stunning earrings.
Flicked-up shaggy styles for women over 50
These three short cuts all have trendy textured ends to give a contemporary touch and emphasise the flicked up layers.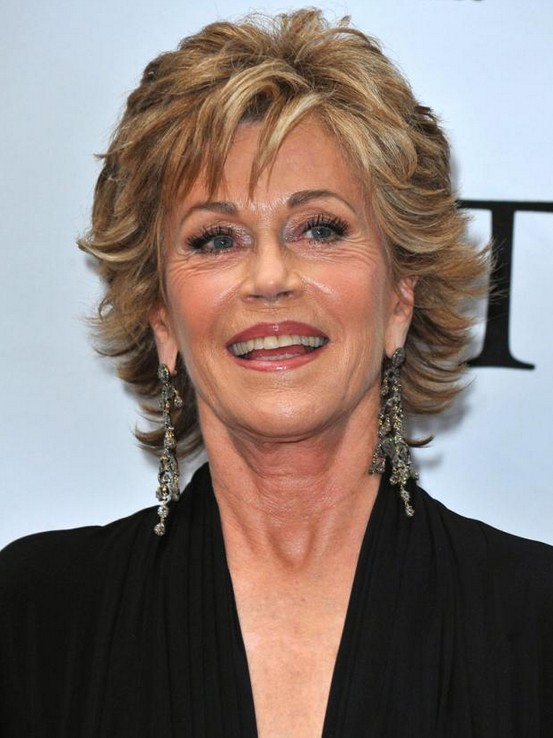 Jane Fonda has always had flattering hairstyles and this example shows how height on top, a piecey fringe for softness and added width at the temples creates a very attractive style that accentuates her eyes.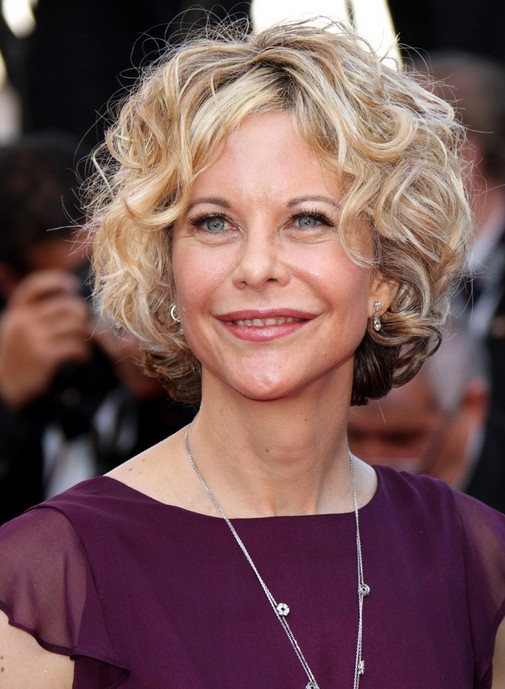 Meg Ryan's cut is tailored to minimise her heart-shape face and a narrow chin. By flicking up the layers just above chin level you get the illusion of more width that minimises a sharp chin.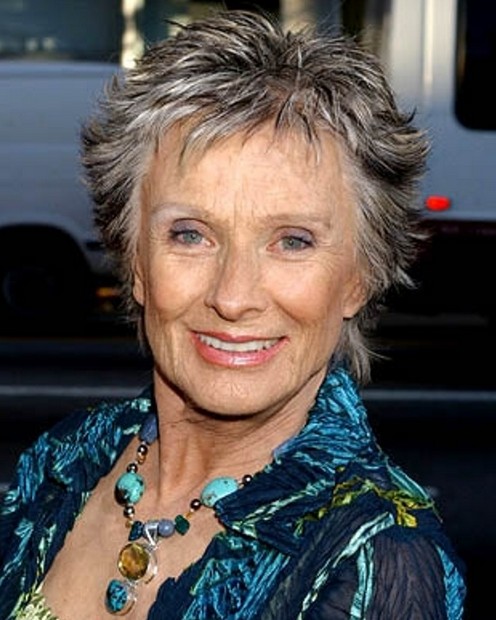 Cloris Leachman's modern, spiky look creates a fabulous shaggy silhouette that focusses on the forehead and draws attention away from her nose.
And the bonus to these layered styles is that you can also wear them smooth and sleek, too!
Pixie cuts for women over 50
Here are three great examples of pixie styles on women over 50. Jamie Lee Curtis has a long face and so she doesn't have any added volume on the top that would lengthen her face.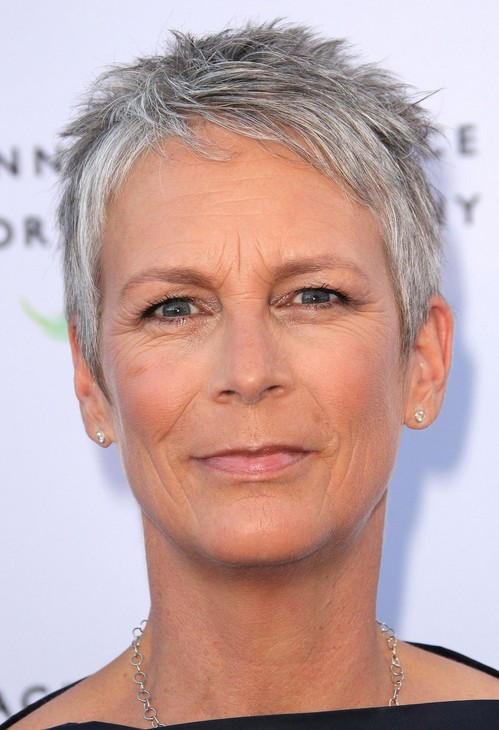 And to really shorten a long face, you should choose a side-parting and have a long, side-swept fringe to cover the forehead and end just past the eyebrows.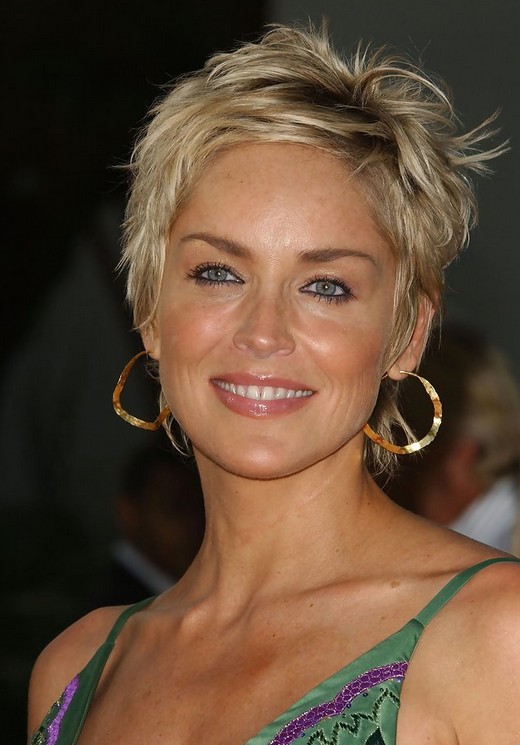 Sharon has an oval face-shape and so the trendy center parting suits her perfectly and shows off her nicely rounded forehead. Dame Judi has a square jaw and uses the pretty, tousled volume on top to balance her face shape beautifully.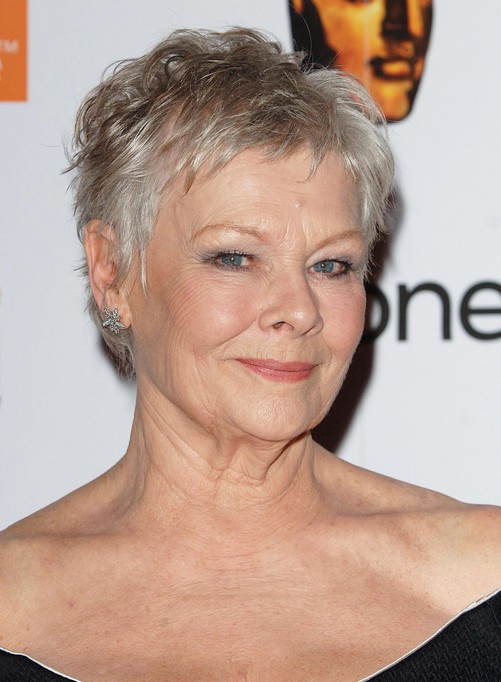 And here are more short cuts for mature women over 50, enjoy.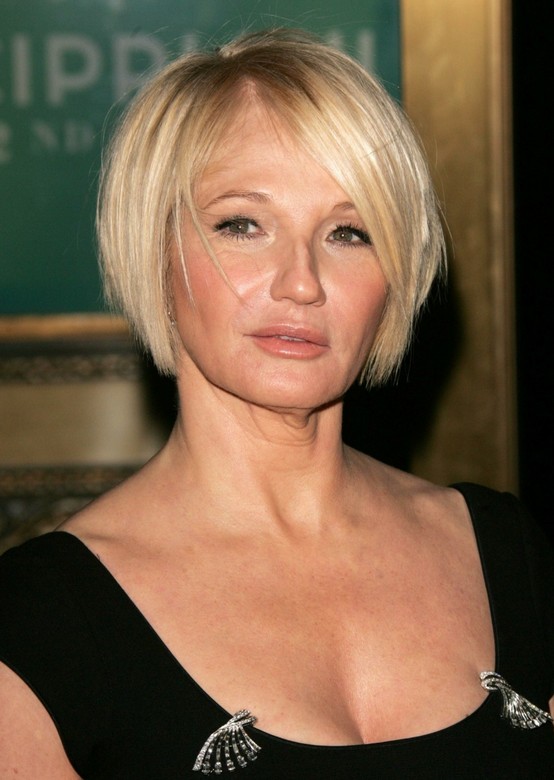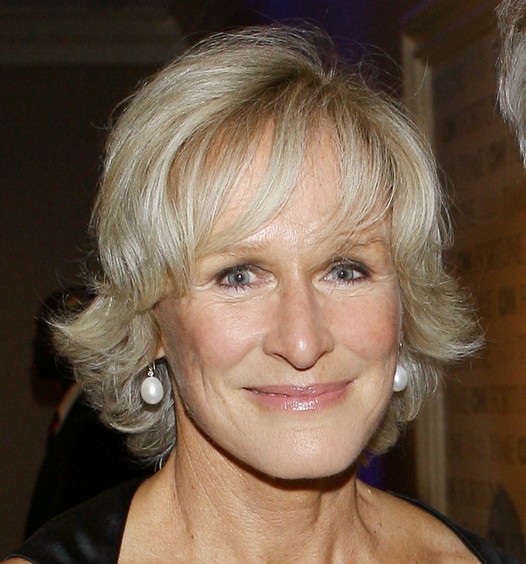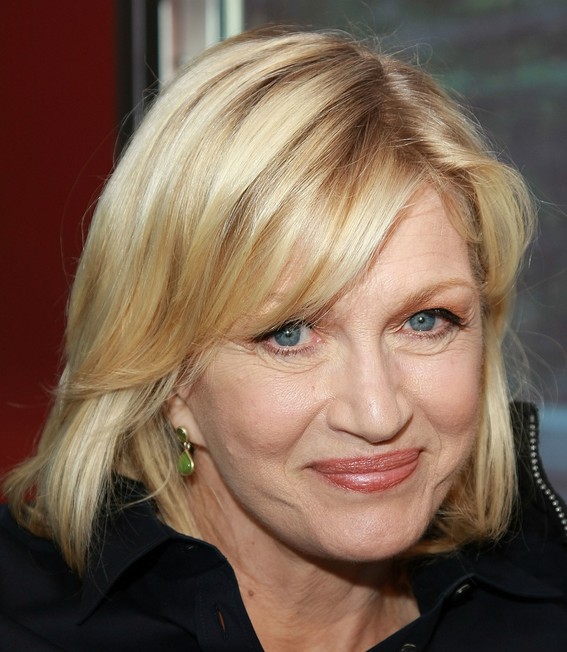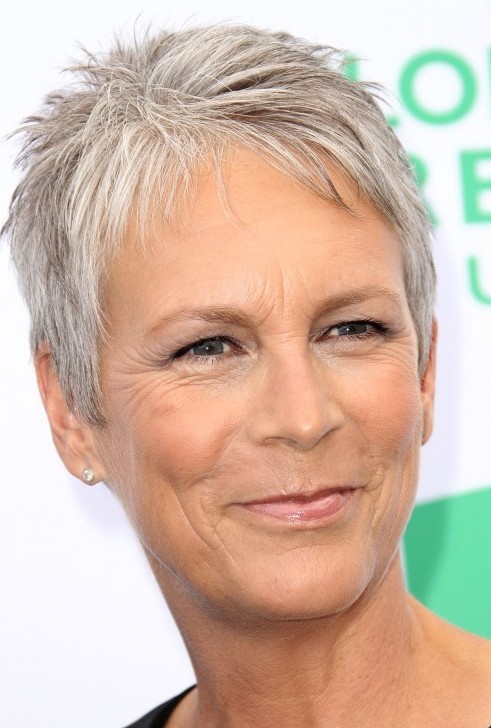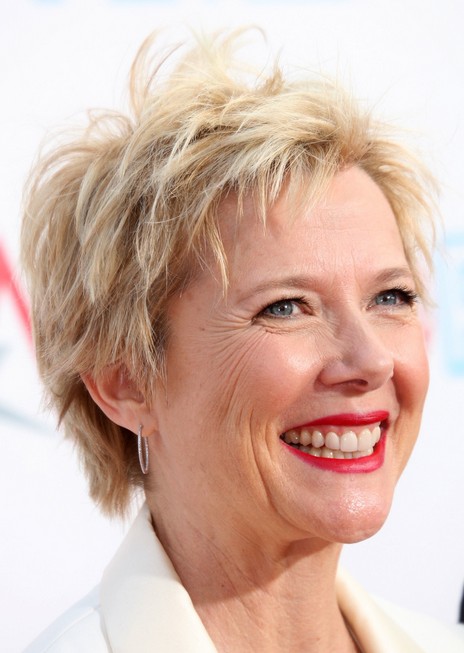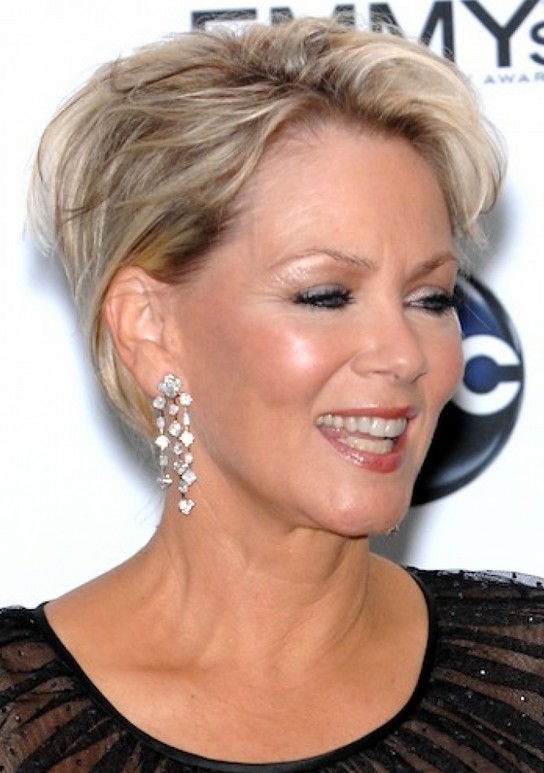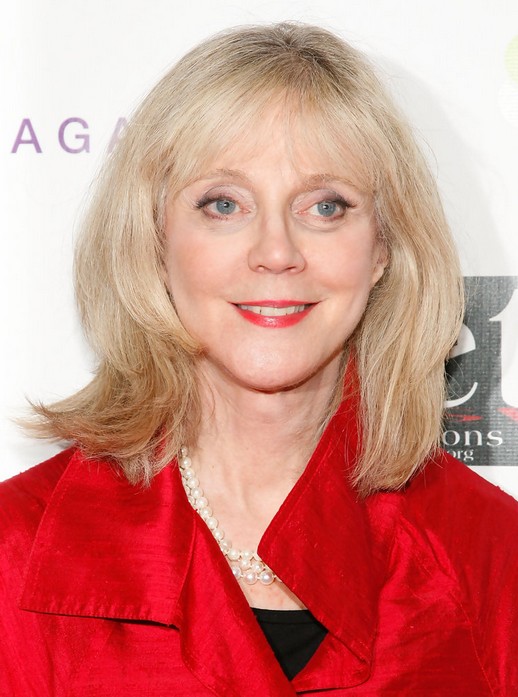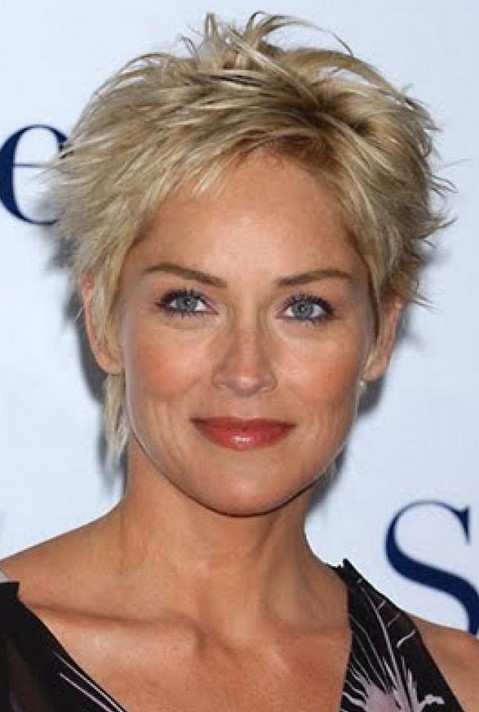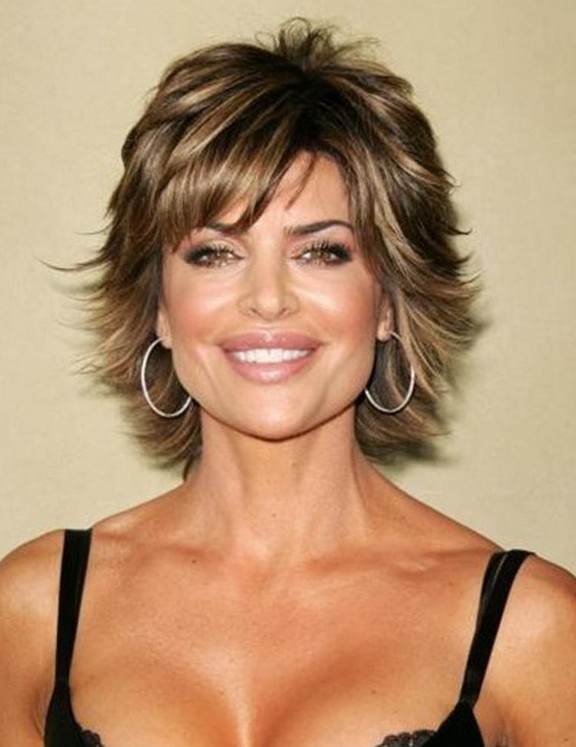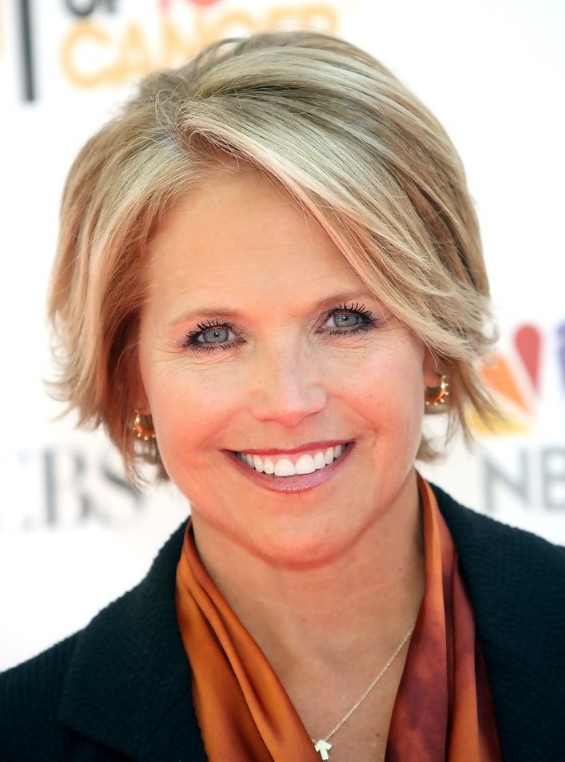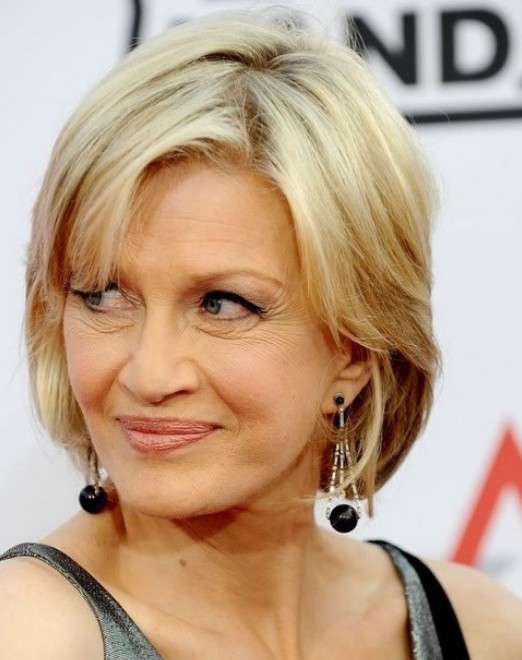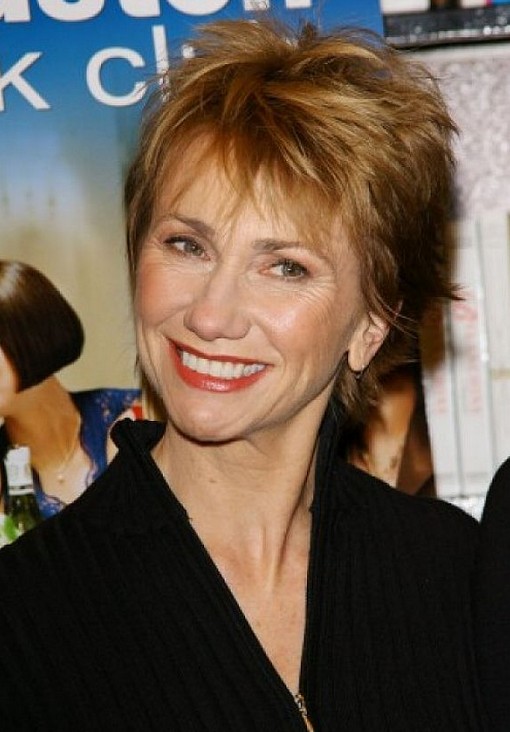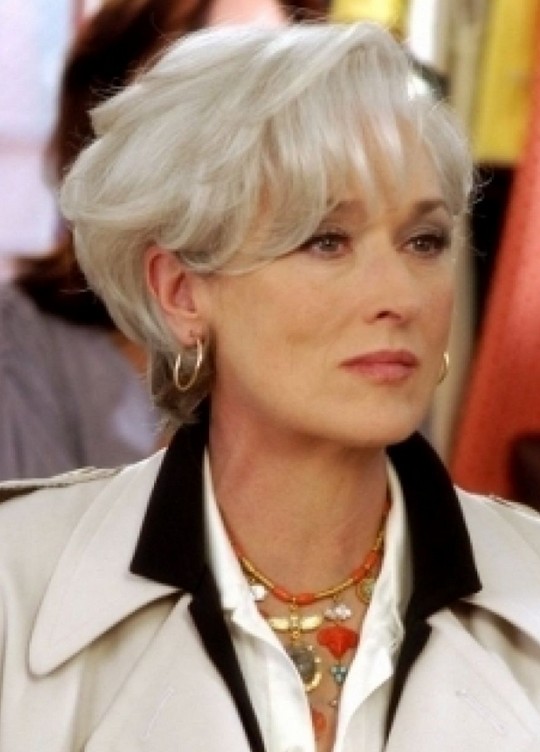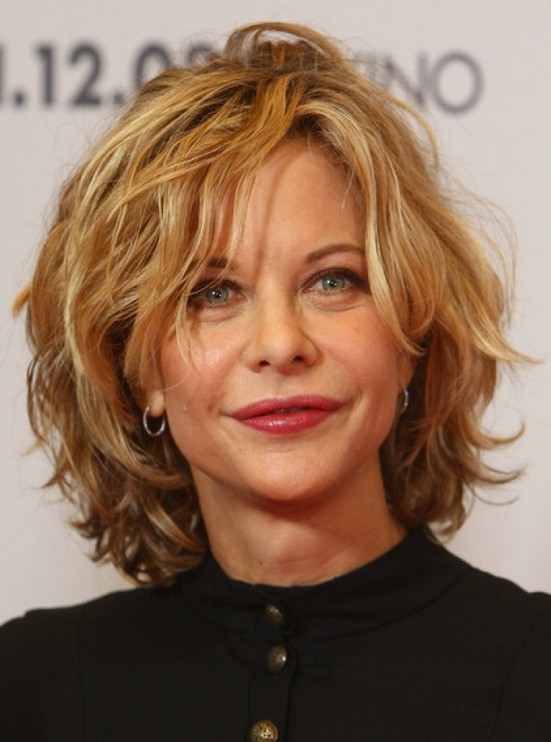 So, which short style is your favourite!