The 8 Hottest Celebrity Hairstyles Right Now
If you desire to make your flat, boring and lank hairstyle more fun and stylish, you can refer to the flowing 8 popular hairstyles. There are long hairstyles, short hairstyles and medium hairstyles so it will never let you down.

Charlize Theron's short haircut: blonde spiked pixie cut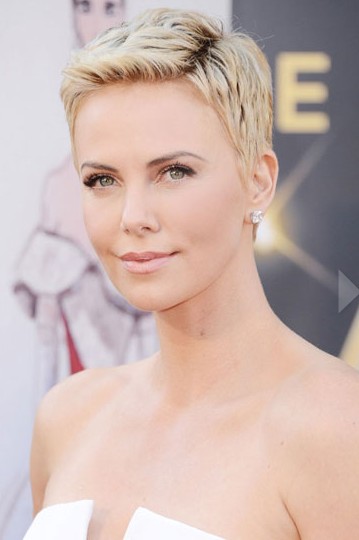 The Cut: Enzo Angileri —Theron's hairstylist says that you may frequently see boys create the buzzed hairstyle. It is quite effortless to style, so Charlize and Enzo Angileri always say that such a hairstyle is full of freedom. The crop that is closely shorn to the head, with slight shape on top looks feminine owing to splendid and fabulous tapering at the sideburns and nape.
What You Should Know: Angileri says that bright, dimensional hair color can make the hairstyle more charming and stylish. Besides, it is an ideal option for women with a proportional body."
Marion Cotillard's short hairstyle: Left parted short straight bob cut with bangs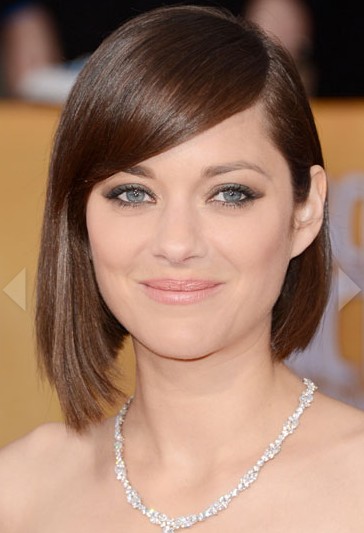 The Cut: A below-the-chin A-line bob hairstyle with a deep side part creates an asymmetrical effect.
What You Should Know: A graphic shape and sharp lines add some dedication and charm to the styling. If you do not have naturally silky straight hair, you can flat-iron it.
Olivia Wilde's medium length hairstyle: center parting wavy ombre hair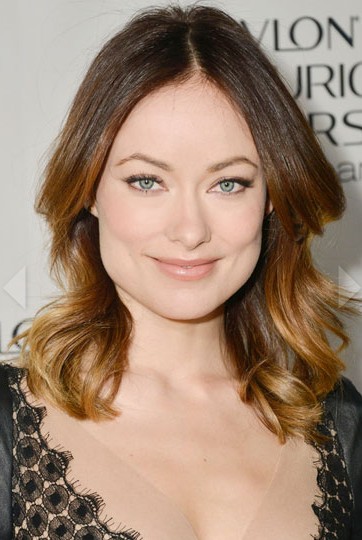 The Cut: Olivia Wilde's hairstylist David Babaii explained that she wanted a shorter not super-short hairstyle. This collarbone-grazing hairstyle features rounded face-framing layers.
What You Should Know: Babaii says that it is a great and cool hairstyle. Besides, it is quite versatile, since she can let it loose or she can create it in a ponytail which Olivia likes.
Emma Stone' s medium hairstyle: blonde straight bob hairstyle with full blunt bangs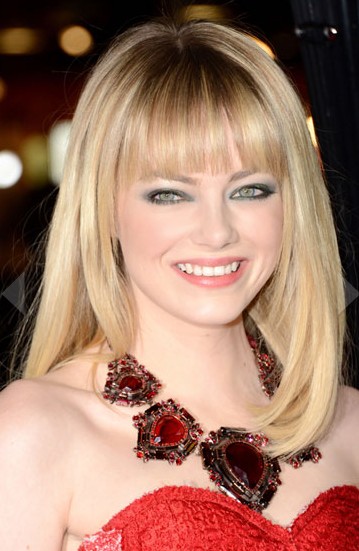 The Cut: the smooth hairstyle with eye-kissing bangs and edges to enhance the star Emma Stone's face. Mara Roszak says the layers also make the hairstyle special and cool. The shortest layer is chin-length around the whole head. The hair with the tip of the scissors blend the layers, keeping it a full at the bottom.
What You Should Know: Roszak suggests that when you create layers around the face, the less is more. She likes the hair to lie softly and naturally without any choppiness. Generally, he cut the shortest layer one half to one full inch under the chin.
Anne Hathawa's short hairstyle: chic layered short pixie cut with right swept bangs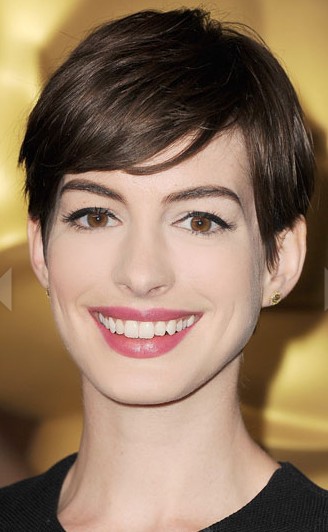 The Cut: hairstylist Adir Abergel describes the Oscar-winner's Anne Hathaway's hairstyle as a modernized pixie with tomboy factors. According to Adir Abergel, the pixie features long side-swept bangs and the back is trimmed short and heavily layered so as to gain a soft, feminine line.
What you should know: In Abergel's opinion, short hair works greatly on people with dramatic features. He also suggests people that you can slick it with gel and part on the side to gain a smooth wet look. Or l adds texture with pomade to gain a messier effect.
Nicole Richi's hairstyle: sexy brunette wavy demi bob hairstyle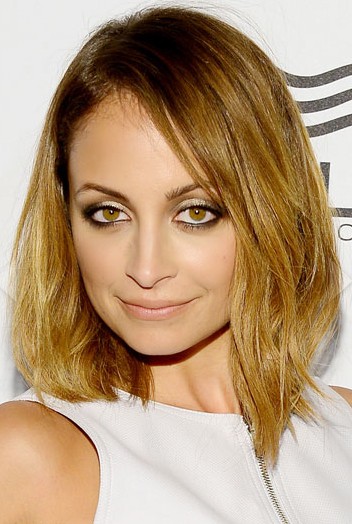 The Cut: Hairstylist Andy LeCompte craeted Richie a graduated bob hairstyle which had soft and invisible layers throughout the head. In front, the longest pieces hit several inches below the chin, yet the shortest ones kiss the nape of the neck.
What You Should Know: LeCompte explains that this is actually a versatile hairstyle. The hidden layers can make fine hair seems thicker, or thin out hair that is voluminous. Debbie Harry thinks that a rock and roll texture can stop the dangerous middle length tip into mom-bob territory.
Jessica Biel's hairstyle – long sleek hairstyle with full blunt fringes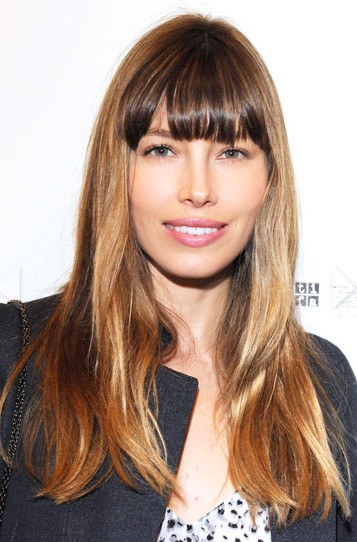 The Cut: Biel's hairstylist Abergel says he got some inspiration from the effortless charm of French women in the sixties, such as Jane Birkin. He cut into thick, eye-kissing bangs with thinning shears. Besides, she can side sweep the bangs when they grow long. Long layers are added to the bottom few inches of hair.
What You Should Know: Desire your hair thicker? The blunt ends make the illusion of more hair. Abergel suggests that you'd better ensure your stylist knows not to layer round the cheekbones, which offers more volume on top.
Amanda Seyfried's hairstyle: classic side parting long blonde sleek hairstyle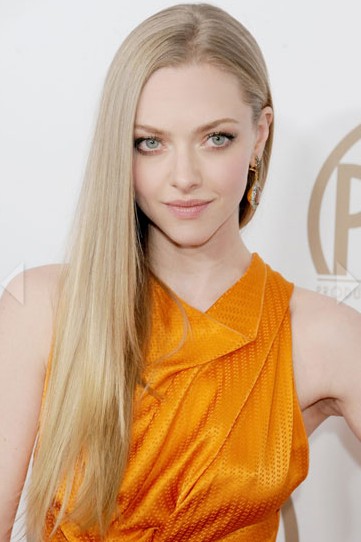 The Cut: The charm of the smooth hairstyle lies in its simplicity and coolness. Her hairstylist Jenny Cho says that Amanda's hair features the same length with long layers.
What You Should Know: Cho says that if your hair is long enough, it has to be healthy and shine, too. In order to keep it healthy, you can turn to deep conditioning treatments every week. She also adds that the hairstyle is most perfect for people with oval face. If you have square face, you can also get additional layers and angling to accommodate it greatly.