Top 15 Lea Michele Hairstyles
Lea Michele is well known for her wonderful performance on the Fox television series Glee. Lea Michele always successes in showing her best look on the red-carpet, although the Glee rehearsals have occupied most of her time. Let's learn from Lea, and make yourself radiant every day!
Lea Michele Hairstyles: Voluminous Medium Curls
Lea Michele shows off her brunette locks with these medium curls. The straight wispy bangs contrast fiercely with the fluffy curls which add much volume to the hair. Any occasion is suited with this fully curly hairstyle.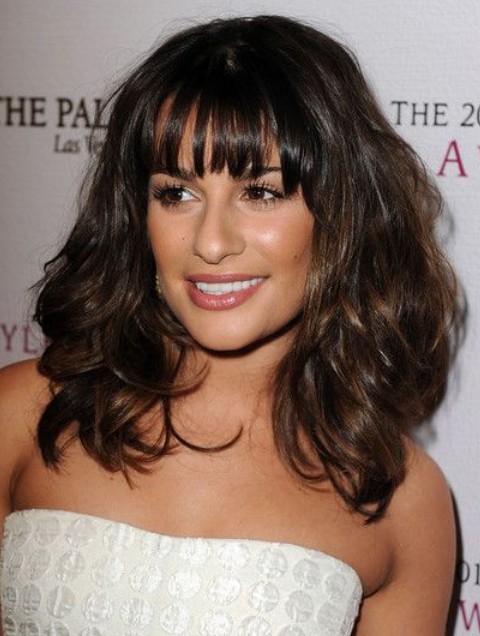 Lea Michele Hairstyles: Trendy Half-up Half-down Hairstyle
Lea shows off her long hair with a straight half-up half-down hairstyle. Hair in the up section is black and the down-part is brown. The collision of the two colors makes the simple hairstyle chicer. Women over 25 will all be beautiful with this hairstyle.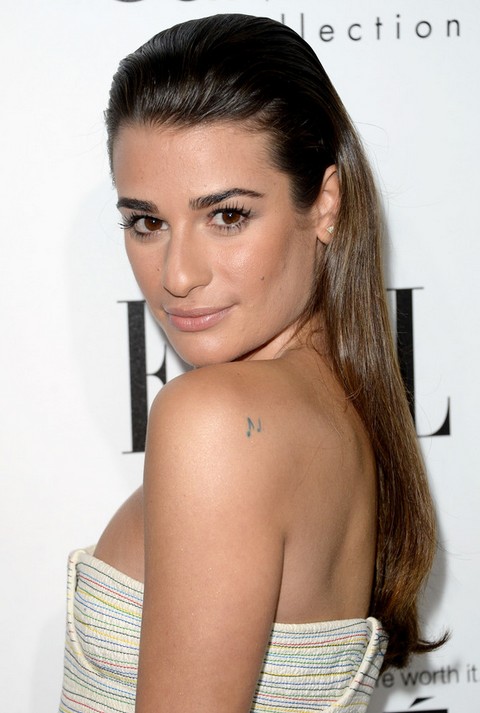 Lea Michele Hairstyles: Stunning Bobby Pinned Updo
Lea looks so pretty with this bobby pinned updo hairstyle. The wispy wavy strands look so adorable and sweet for women. The deep side part makes the look more feminine. Round face should go away from this hairstyle.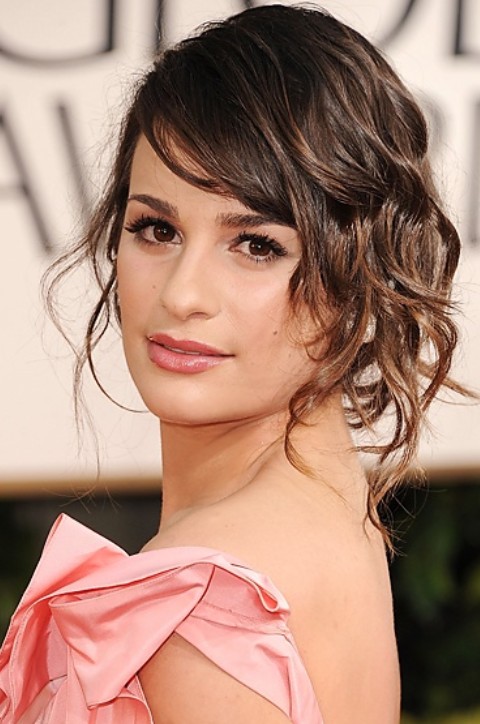 Lea Michele Hairstyles: Straight Haircut with Highlights
Lea makes her straight haircut stand out by applying some golden highlights to the raven locks. The side-swept bangs frame the face into a longer silhouette. Any women will be stunning with this straight haircut. You can change the highlight into any colors that you like.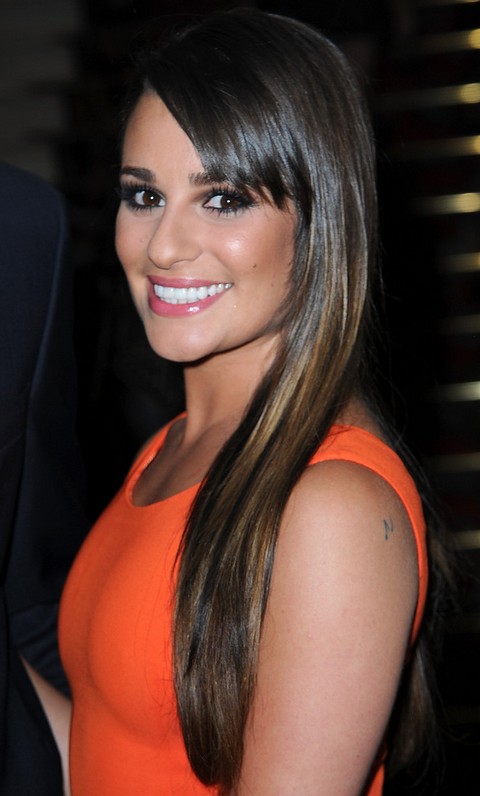 Lea Michele Hairstyles: Straight Haircut with Blunt Bangs
This straight haircut is versatile for any faces. The thick and straight locks cascade down beautifully and they can frame the round and square faces into a great oval shape. As for the long faces, the thick blunt bangs will shape you face into a perfect length. All women can try this simple and chic haircut.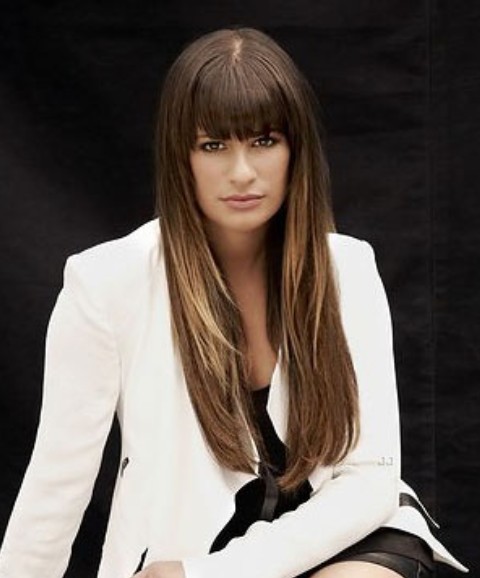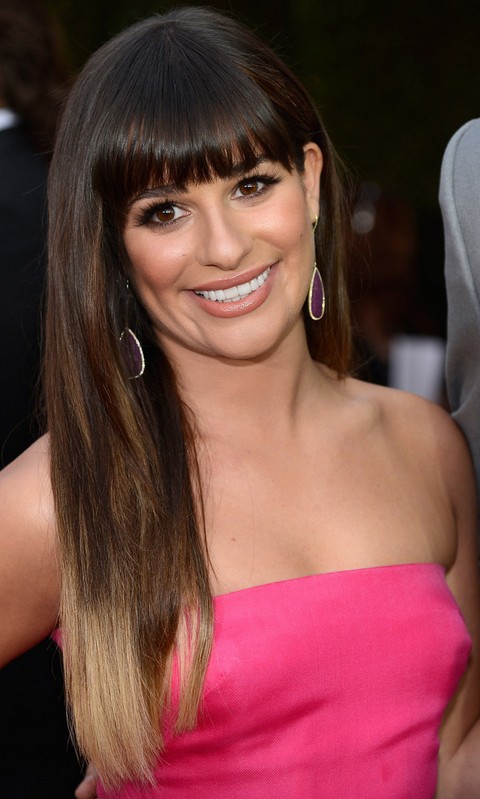 Lea Michele Hairstyles: Sleek Braid
When you rock the above straight hairstyle, you can get a different look by styling them into a side-swept fishtail braid. Just tease your hair smoothly and give the braid a neat look. Then, you can be trendy effortlessly.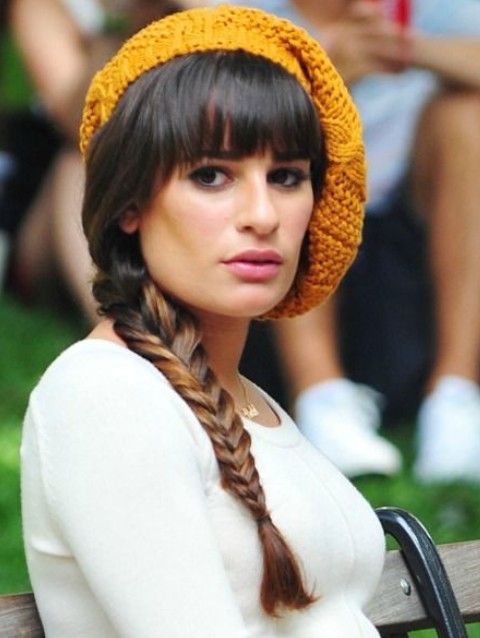 Lea Michele Hairstyles: Side-swept Straight Haircut
Lea looks classy with this side-swept straight haircut. Just comb all of you hair to one side and the hairstyle is done. Yet, you have to use some polishing oil to make your hair glossy. That's the point!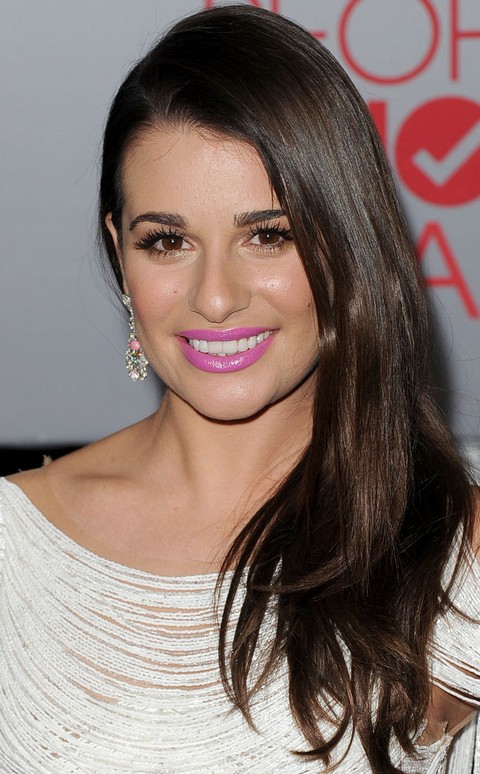 Lea Michele Hairstyles: Side-swept Long Braid
Lea Michele is really youthful and energetic with this messy braid. This is actually an ombre hairstyle. Some tiny braids have been made on the crown and the messy golden braid is stylish for any young women.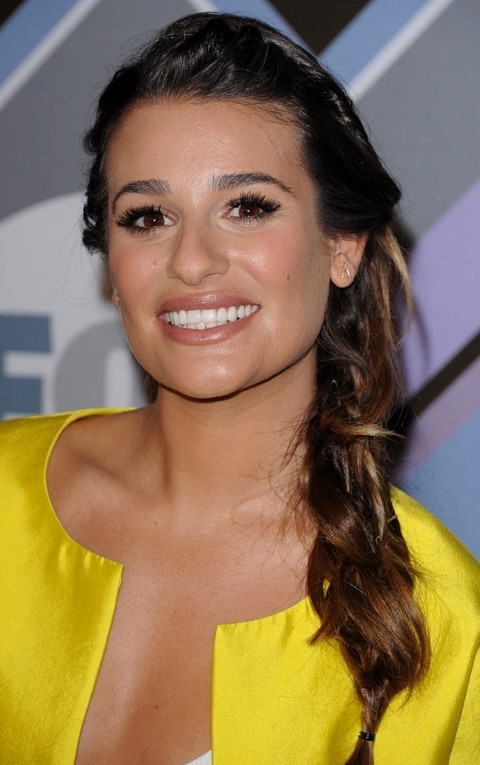 Lea Michele Hairstyles: Side-parted Curls
If you want to get an edgy-chic look, you should really experiment with this one. The voluminous curls are stunning by itself, and when you sweep them to one side, they will make you siren and feminine. Women over 20 are all suitable with this pretty hairstyle.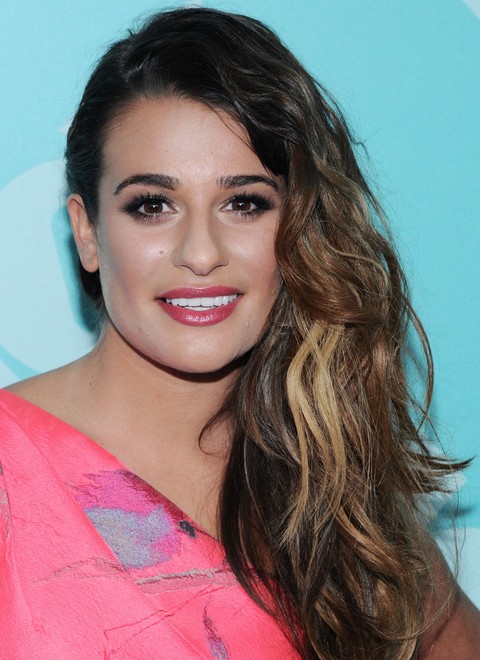 Lea Michele Hairstyles: Pretty Braided Updo
Lea is mellifluous with this braided updo. The braids are skillful and eye-catching. The thick blunt bangs and the two wavy strands hanging in front of the ears help to make the look sweet.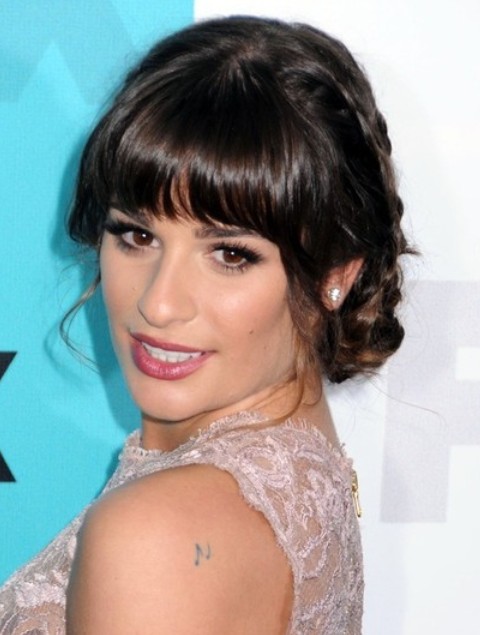 Lea Michele Hairstyles: Gorgeous Curls
Lea is really gorgeous with these center-parted long curls. The brunette curls are so glossy and soft. I'm really fond of this hairstyle. The center part works well to elongate the face. All women can experiment with this hairstyle.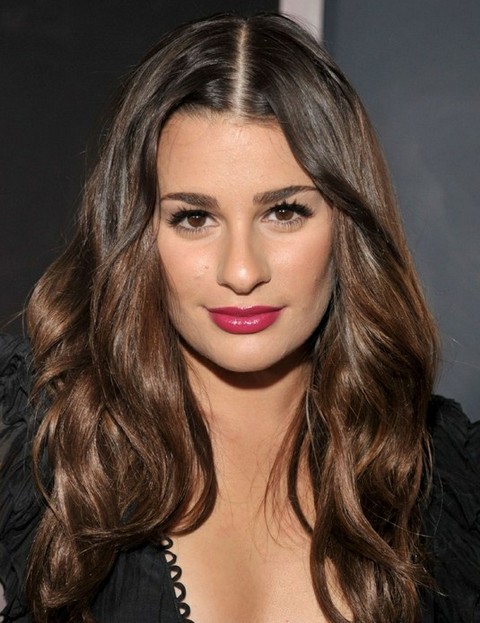 Lea Michele Hairstyles: Glossy Straight Haircut
Lea looks cute with this blunt haircut. The raven locks are so healthy and lustrous. Younger women will be radiant with this simple yet quite stylish hairstyle.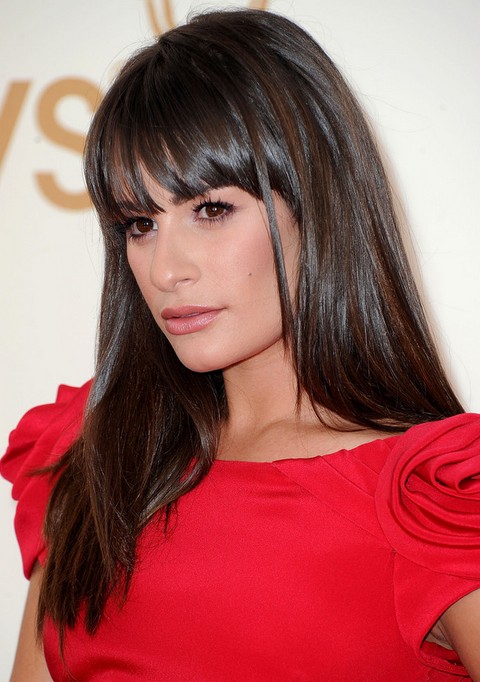 Lea Michele Hairstyles: Cute Half-up Half-down
This half-up half-down hairstyle is quite suitable for a happy time with your best friends. The obmre wavy lengths add movement to the look and the bangs are an important factor to frame the face shape. You can choose this hairstyle for a sweet casual-chic look.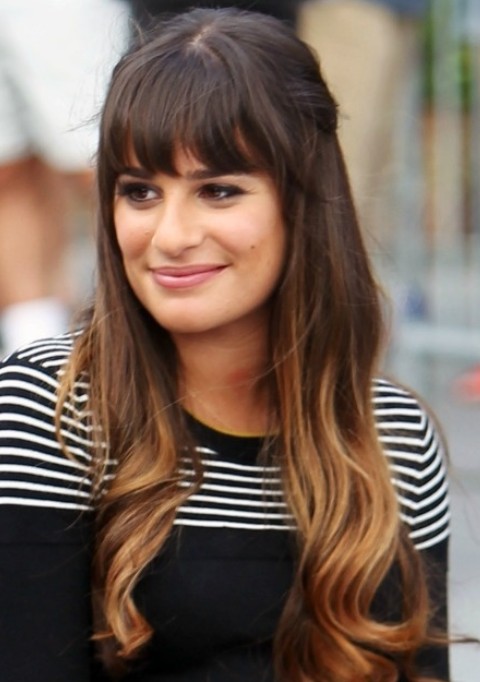 Lea Michele Hairstyles: Brunette Straight Haircut
Loving Lea with this fluffy haircut! The side-parted hairstyle covers half of Lea's face and creates a mysterious touch. The natural curls look so soft and alluring. Any woman will be stunning with such a gorgeous hairstyle.