Top 23 Miranda Kerr Hairstyles
All women want to have an angelic face and a swanky figure. Miranda gets both of them, making all women and men obsessed with her. She has round eyes, bright and tidy teeth and an oh-so-hot Victoria's Secrets bod. Apart from these, she even owns the prettiest locks. Women are really jealous of such a perfect Miranda Kerr!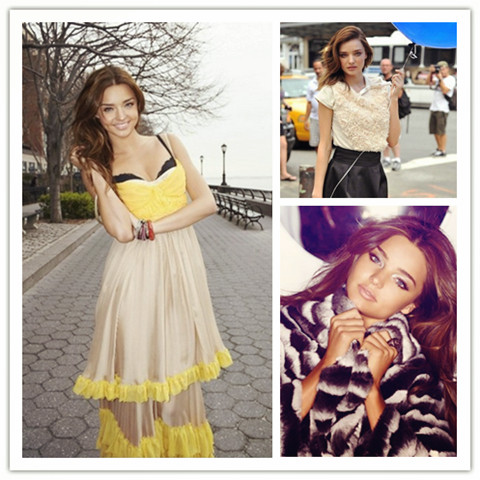 In this post, let's focus on Miranda Kerr's hairstyles and learn from this perfect woman! Hope it will be useful for you!
When I'm doing the collection of Miranda Kerr's hairstyles, I found that most of Miranda's hairstyles are wavy hairstyles, and only sometimes she chooses a straight. Does that imply us the curly hairstyle will make women more attractive? Check out the answer by yourself.
 Miranda Kerr Hairstyles: Blonde Curls
Miranda is radiant with the loose blonde curls. The side-parted bangs cover half of her face to create a mysterious look. Office ladies will be super-chic with this simple yet voguish curly hairstyle.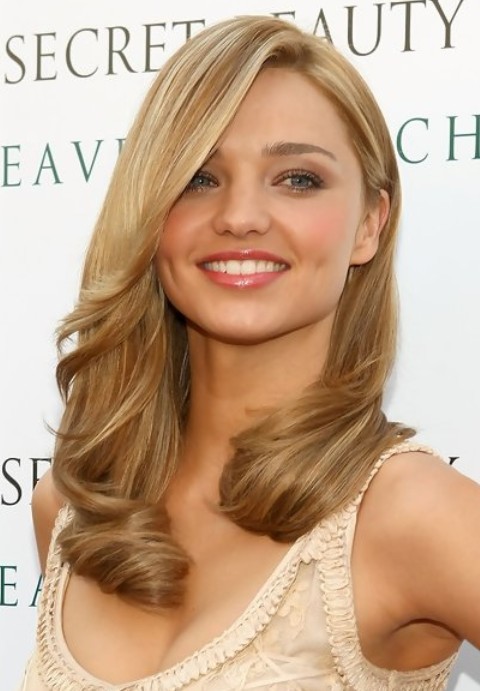 Miranda Kerr Hairstyles: Brunette Hair
Younger women who just step into the work field can rock this brunette haircut. Add some natural waves to the ends so that the overall look can be brisker.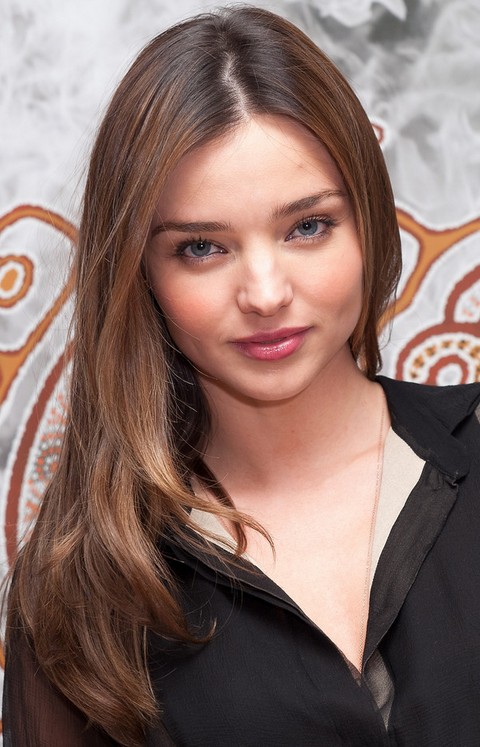 Miranda Kerr Hairstyles: Casual Waves
The simple wavy hairstyle stands out with the ombre shades. It's a versatile hairstyle whether for work or for vacation.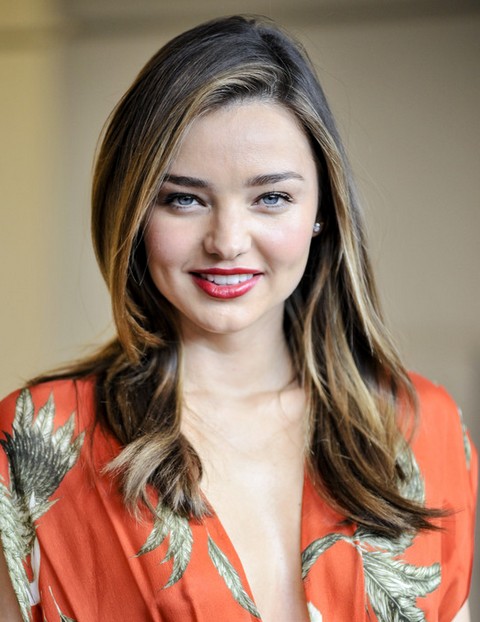 Miranda Kerr Hairstyles: Center-parted Curls
f you have long and thick tresses, you've got the chance to experiment with this center-parted wavy hairstyle. Part you hair in the middle and then curl the fringe outward just like a pair of open wings. Other locks should be styled into loose twiggy waves. Any face shape is suited for this gorgeous hairstyle.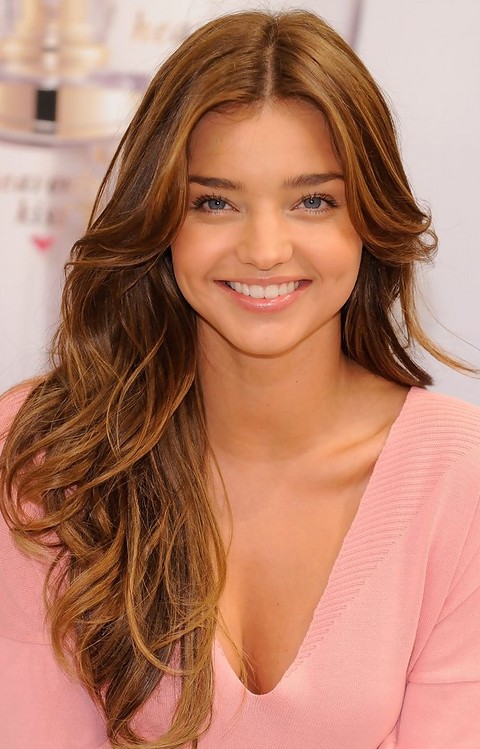 Miranda Kerr Hairstyles: Center-parted Curls
These center-parted curls are highly fashionable with the out-curled barrel waves. Any women can try this pretty hairstyle.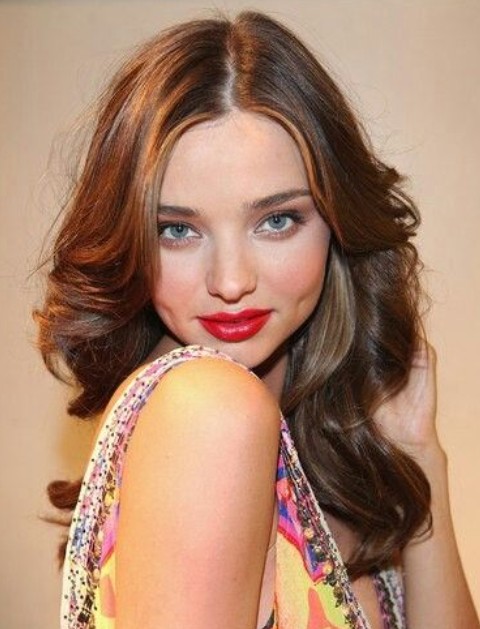 Miranda Kerr Hairstyles: Charming Waves
Miranda looks so charming with the dense medium curls. The deep side part adds extra feminine attraction to the overall look.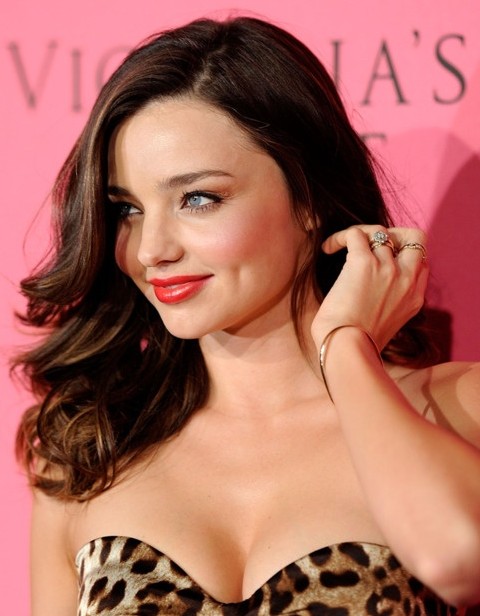 Miranda Kerr Hairstyles: Fashionable Long Curls
Go for a cheerful look with your long curls. Part them from the side and tuck back one side of the hair. The thick long curls are fashionable effortlessly.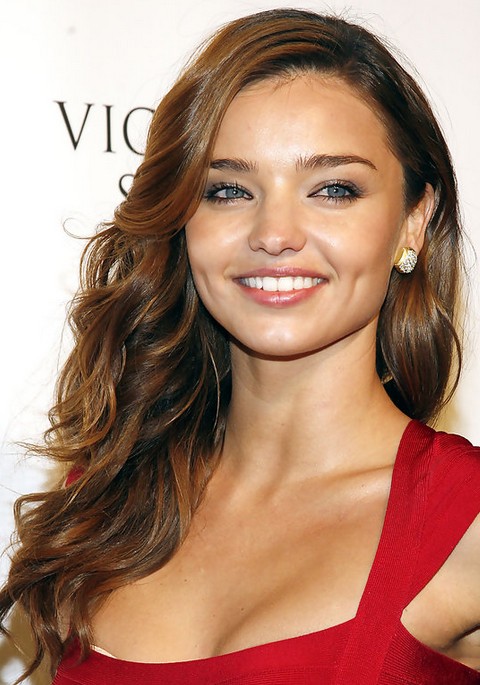 Miranda Kerr Hairstyles: Glamorous Waves
This medium curly hairstyle is really glamorous. The upper section are soft and smooth while the lower section turn to big textured curls suddenly. Do you like this hairstyle?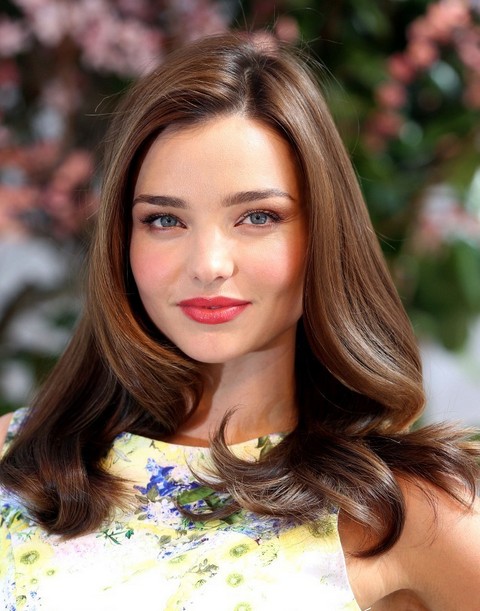 Miranda Kerr Hairstyles: Layered Haircut
Younger women can choose this ultra-straight layered haircut. The center-parted hairstyle will create a perfect oval face. Round and square faces are best suited for this haircut.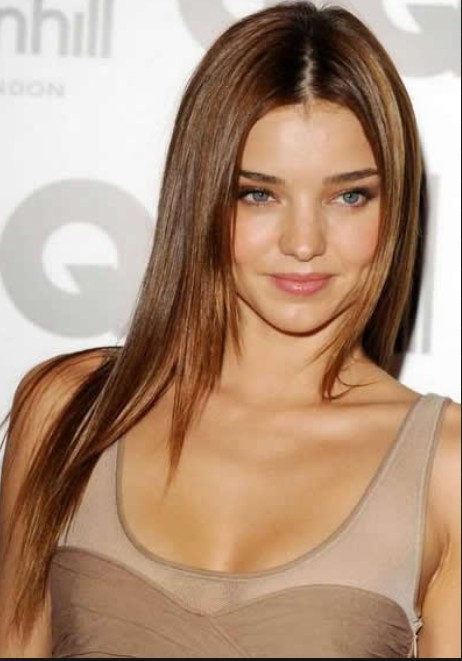 Miranda Kerr Hairstyles: Lovely Look
A center-part and natural curls make up this cut look. Natural is beautiful! This is a good hairstyle for you free time.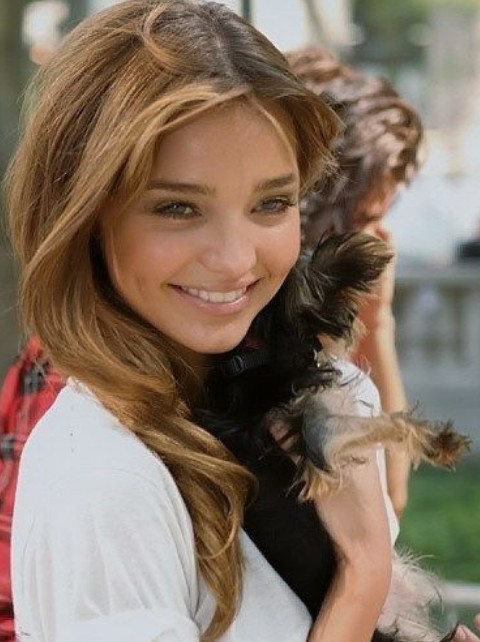 Miranda Kerr Hairstyles: Luxurious Curls
Rock this luxurious wavy hairstyle for a voguish look on any formal occasion. Take good care of your hair so that they can look healthy. And, Use some hairspray to style the bouncy curls.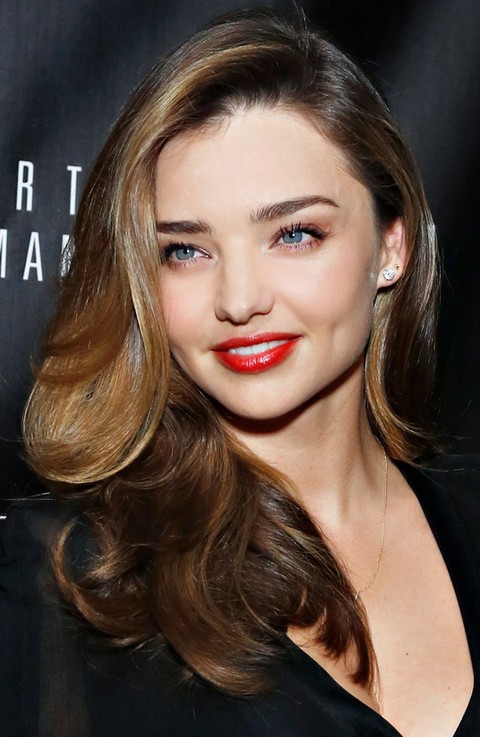 Miranda Kerr Hairstyles: Messy Look
Opt for a messy look to be a sexy lady! This can be you great choice for holidays with your best friends! Younger women must be fabulous with this look!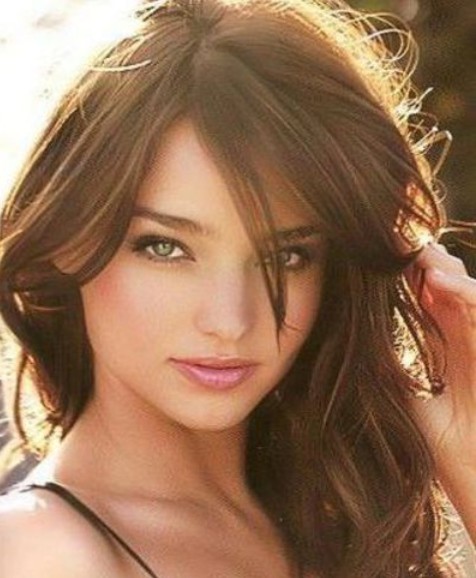 Miranda Kerr Hairstyles: Ombre Hair
Or, you can turn your messy hair into an ombre style. Give your hair a side part and add some darker shades on the crown. Then, you can be as stylish as Miranda.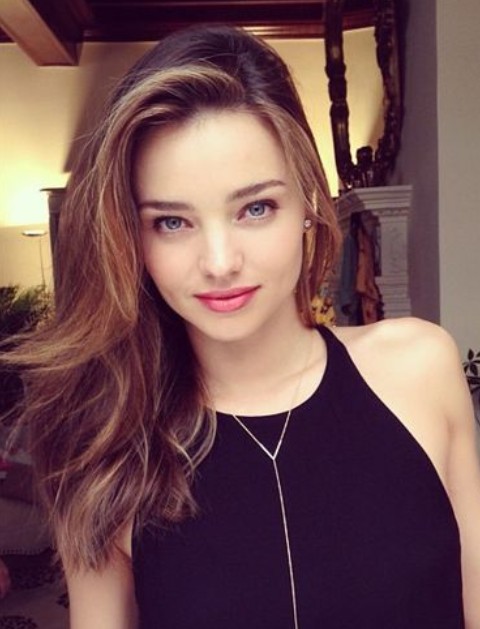 Miranda Kerr Hairstyles: Pretty Curls
Want to get an elegant look? This must be your best choice. Give your hair a slight side part and curl the ends into wispy and twiggy curls. The pretty curls are really eye-catching.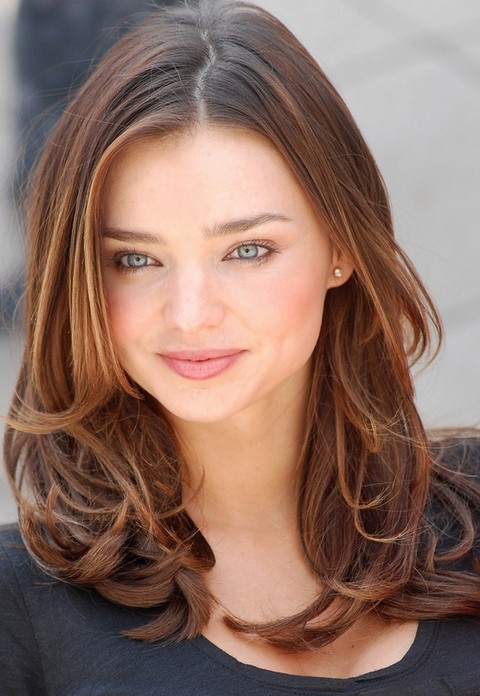 Miranda Kerr Hairstyles: Retro Curls
You can also go for a gracefully trendy look with side-swept retro waves. Change your hair hue into a typical golden and start the waves from the brows level. Curl the hair into neat barrel waves. Then, you will be an eye-catcher on any occasion.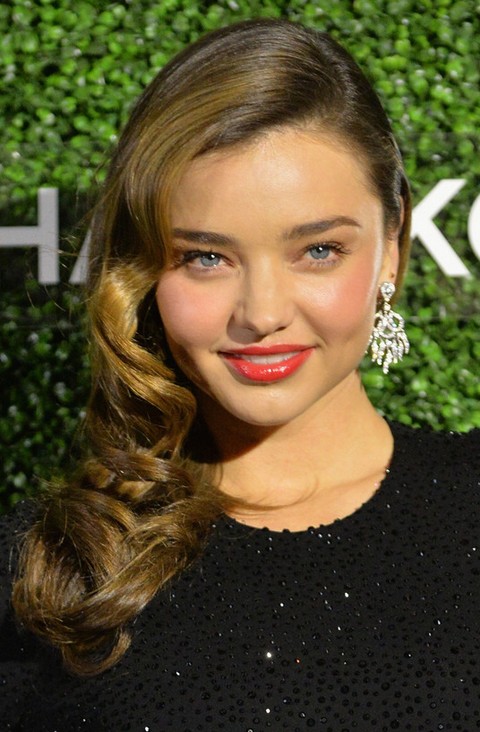 Miranda Kerr Hairstyles: Shaggy Hair
Young women can have a try with this edgy messy look. Maybe, you should only wear such a hairstyle when you go shopping or enjoy your own free time at home.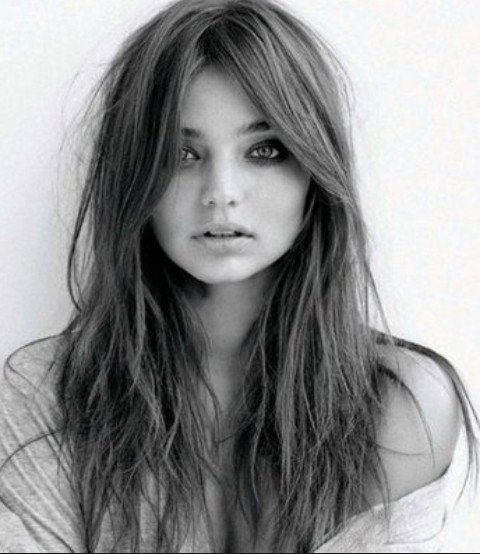 Miranda Kerr Hairstyles: Side-swept Curls
This side-parted curly hairstyle is more casual than the others. The big waves add romantic feel to the look. All women can sport this stylish hairstyle for a trendy look.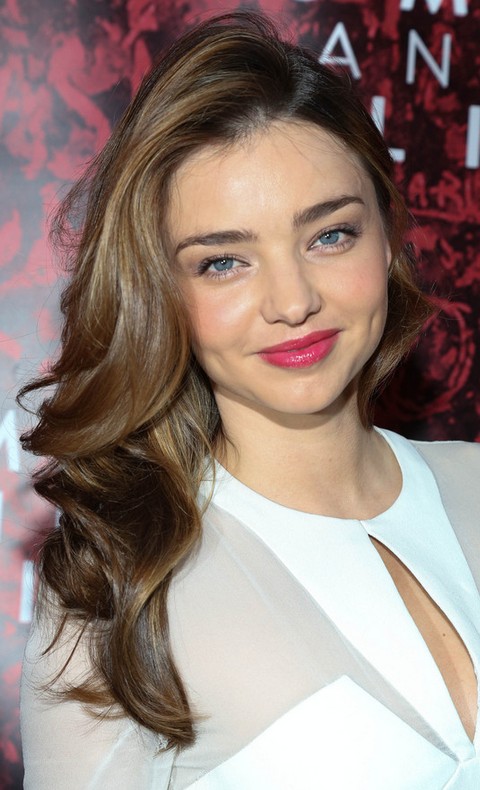 Miranda Kerr Hairstyles: Textured Curls
Women over 30 can experiment with this decent hairstyle. The side part and the fluffy sides just like a warm hat, hugging the face. The tight and intensive curls are so gentle and feminine for women to get a demure look.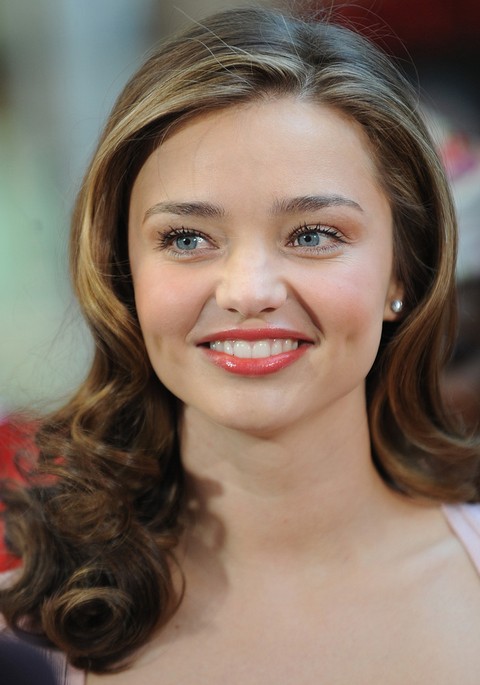 Miranda Kerr Hairstyles: Voguish Half-up Half-down
Younger women can rock this excellent half-up half-down hairstyle. Part your soft hair from the side loosely and braid them back. A little volume should be added to the crown so that the face silhouette can be framed.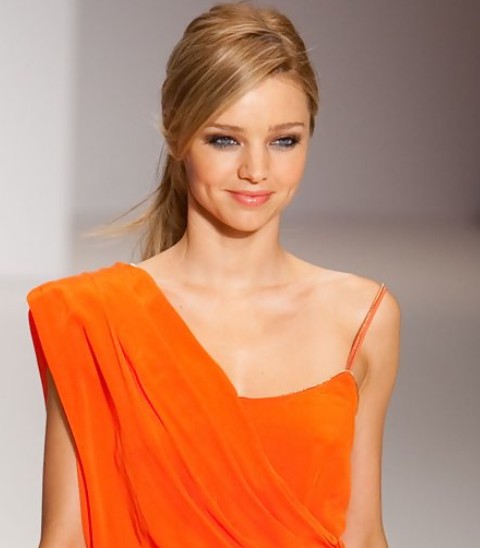 Miranda Kerr Hairstyles: Voluminous Curls
All women should try this oh-so-voguish curly hairstyle. The voluminous curls are blown-back to show off the pretty face. High volume is the key factor to make the look attractive and faddish.