Top 27 Leighton Meester Pretty Hairstyles
I got to know Leighton Meester through her Gossip Girl character, Blair Waldorf. I love Blair, so I love Leighton. As one of her fans, she is so beautiful, adorable and sexy. I love everything of her. In this post, I will take you to see the top 27 Leighton most beautiful hairstyles.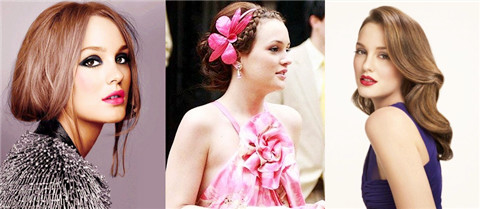 Let's start from the familiar ones. In Gossip Girl, Blair seems to be wearing a cute headband all the time. No matter your hair is straight or wavy, a proper headband will make you much adorable.
Leighton Meester Hairstyles: Hairstyles with Head Band
To get the sweet look as Leighton, you should leave the hair as its own style, and then just put the headband on your hair. Don't disturb the front hair.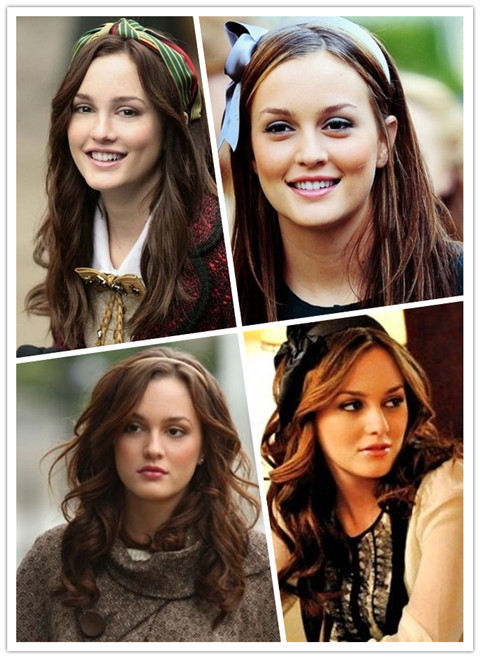 As the years pass by, Leighton grows up and becomes mature. When she rocks this messy updo hairstyle, she looks so elegant and stylish. The casually draping hair strands keep her look the same sweet as before.
Leighton Meester Hairstyles: Messy Updo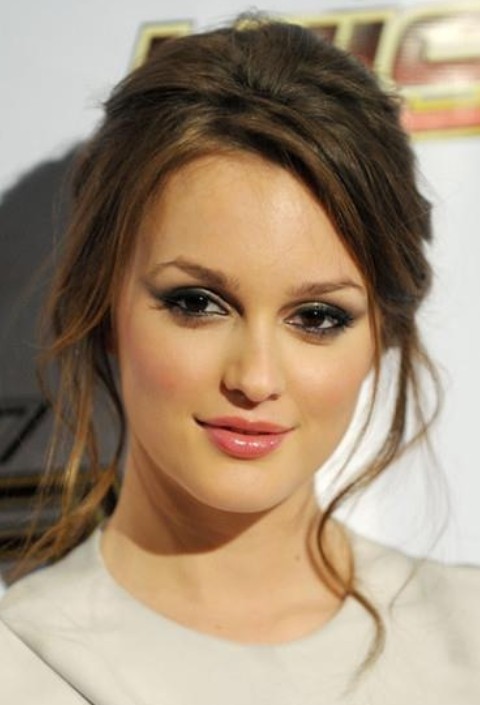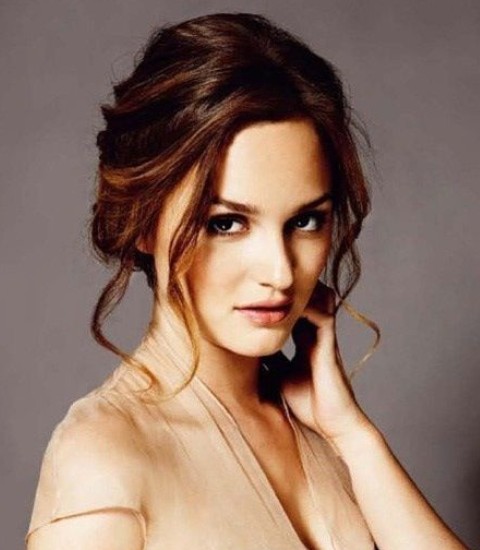 Leighton Meester Hairstyles: Twisted Messy Updo
This is another messy look. The rich twists add volume to the hair. It's seems so complicate and if you happens to know a great hair stylist. Show him this picture, and make yourself a head-turner.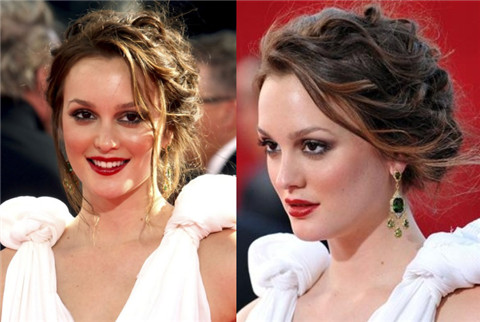 Leighton Meester Hairstyles: Gorgeous Loose Bun
This loose updo hairstyle is so pretty. The adorable curly strands add romantic touch to the look and all sweet women should have a try with this cute and trendy hairstyle.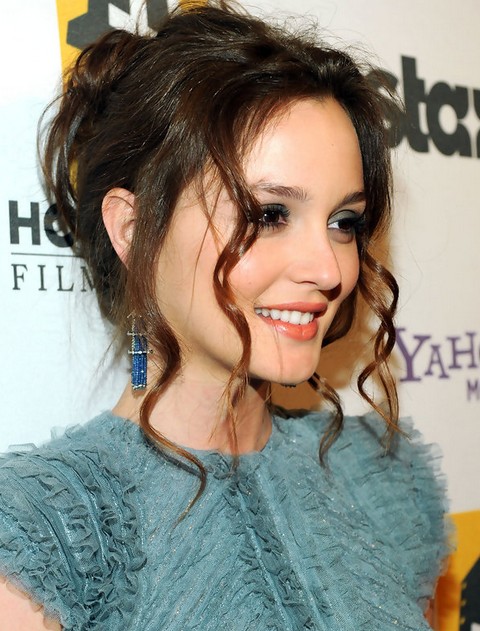 In real life, Leighton Meester is glad to experiment various hairstyles. Let's see how she pulls off all the hairstyles.
 Leighton Meester Hairstyles: Short Straight Haircut
Leighton rocks a sleek short haircut. The fringe-free hairstyle shows off Leighton's pretty face totally. She looks so cool with such a simple and stylish hairstyle.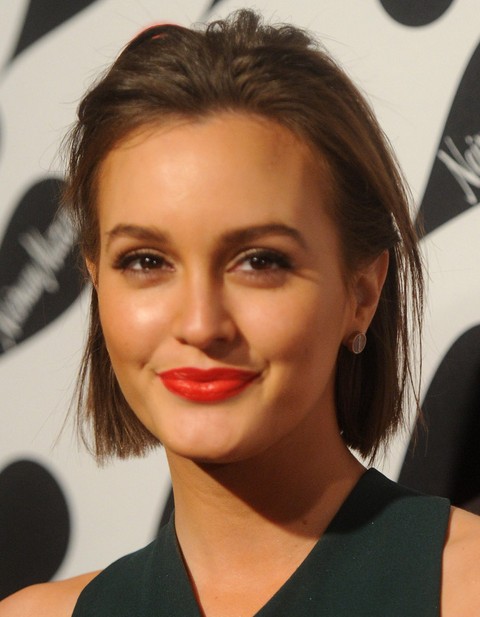 Leighton Meester Hairstyles: Ombre Curls
The ombre long curls are super-chic as they go from light brunette to dark brown. This ombre style gives the hair a sun-kissed effect. The center-parted bangs open up Leighton's face and give her a bright look. It's so beautiful!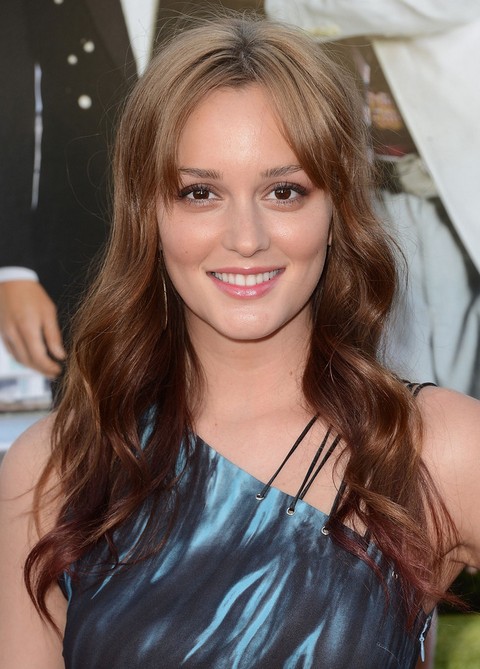 Leighton Meester Hairstyles: Cute Ponytail
The same center-parted bangs! But this time, it's a brisk ponytail instead of long curls. This tidy look is salubrious for women to show off their youthfulness on any occasion.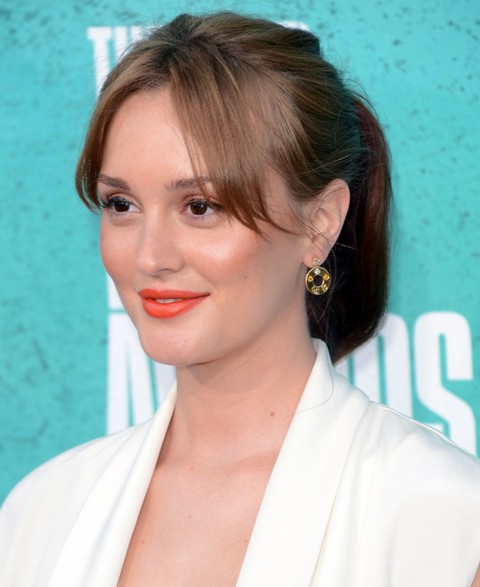 Leighton Meester Hairstyles: Brunette Curls with Highlights
Leighton Meester chooses a side-swept curly hairstyle to show off her beauty. It's not a fluffy look and the curls start just form the jaw line. Above the line, the locks are straight and a little tame. Below the line, there are fine curls with some golden highlights. Gorgeous!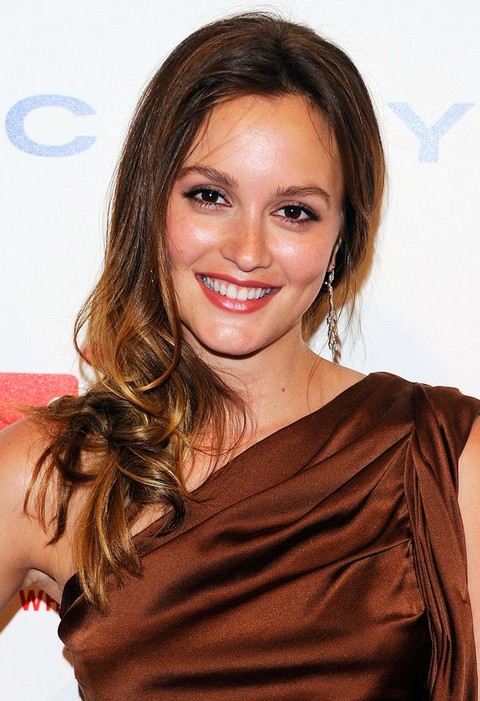 Leighton Meester Hairstyles: Straight Haircut with Bangs
Leighton rocks a classic hairstyle which makes a woman adorable and young. That is the straight hair cut with blunt bang. The bangs have been left longer than the eyebrows' level and this makes Leighton's big eyes the center of attraction.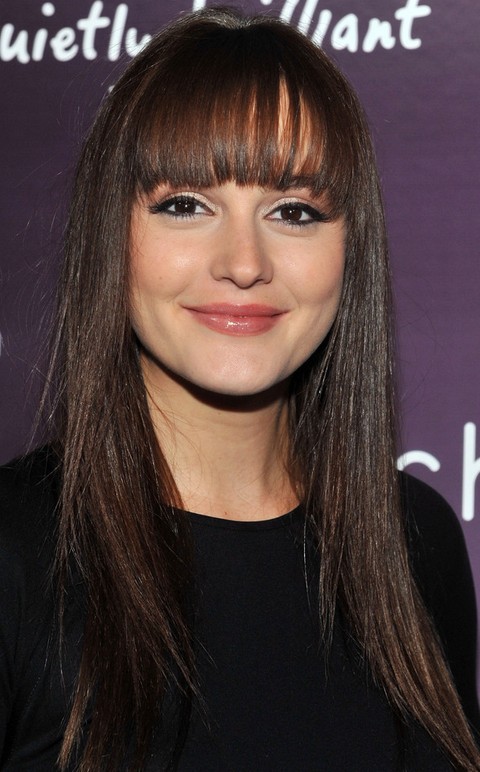 Leighton Meester Hairstyles: Pretty Curls
Leighton sports a pretty curly hairstyle for a trendy look. The fluffy loose curls look so warm when they give Leighton's face a gentle hug. This haircut is suitable for women with thin hair.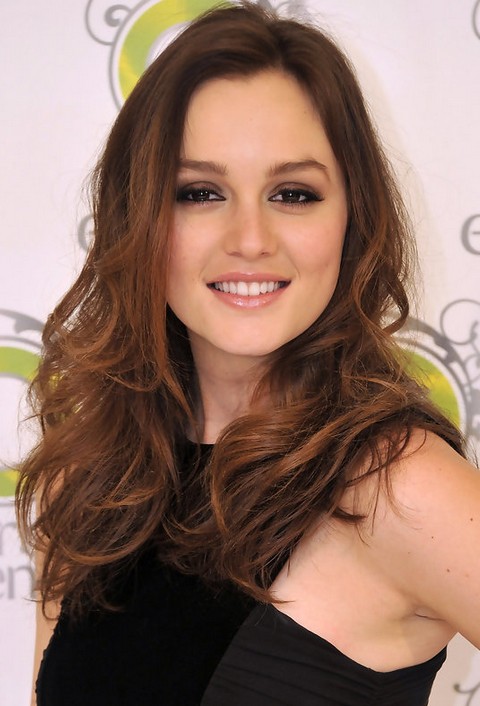 Leighton Meester Hairstyles: Luxurious Curls
Leighton is really gorgeous with these luxurious curls. The thick curls are super-chic when Leighton give them a slight side-part and let them cascade down beautifully. All faces will be stunning with this nice hairstyle.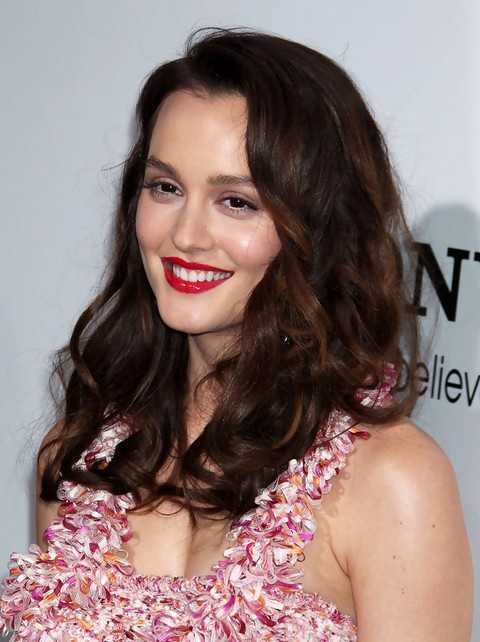 Leighton Meester Hairstyles: Radiant Half-up Half-down
Leighton glows with this half-up half-down hairstyle. The clean forehead and the neat hairstyle give off a decent vibe. Women can choose this hairstyle for an elegant and modern look.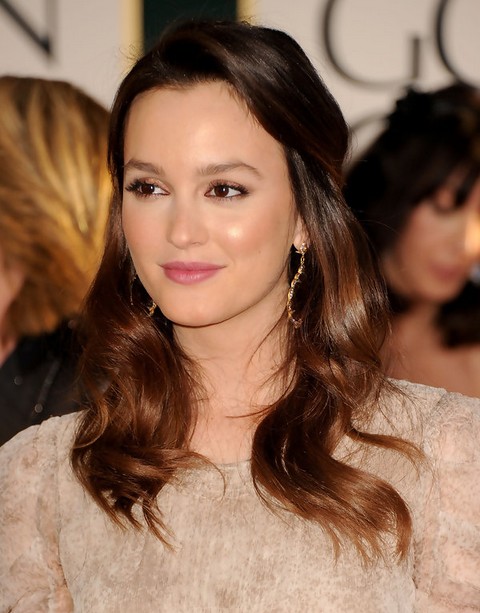 Leighton Meester Hairstyles: Center-parted Curls
Leighton is stunning with this center-parted curly hairstyle. The slightly fluffy hair just embraces her adorable face to frame them into a perfect shape. Younger women can really get a sassy look with this great hairstyle.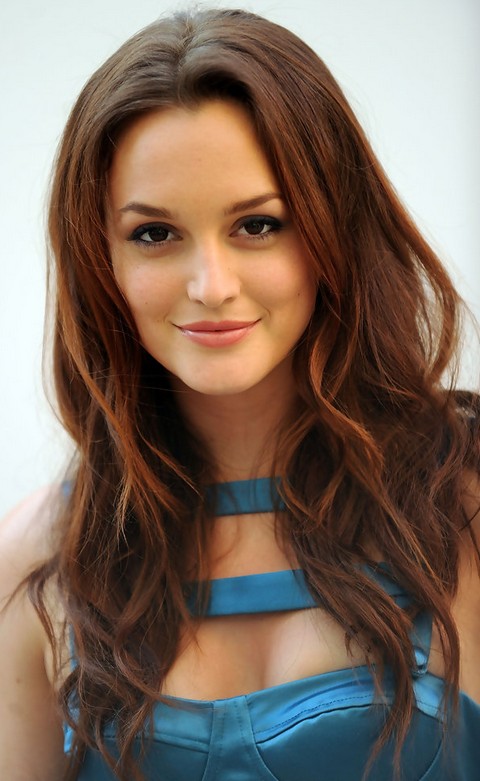 Leighton Meester Hairstyles: Side-parted Curls
Leighton looks edgy-chic with the voluminous curls. The curls start from the roots and extend to the ends. The big waves are textured and lively enough for mature women to get a voguish look.
 Leighton Meester Hairstyles: Sweet Casual Look
Leighton is casual-chic with this center-parted straight haircut. Take more care of your hair every day, and when you need them to appear in the simplest way, they can be the same stunning!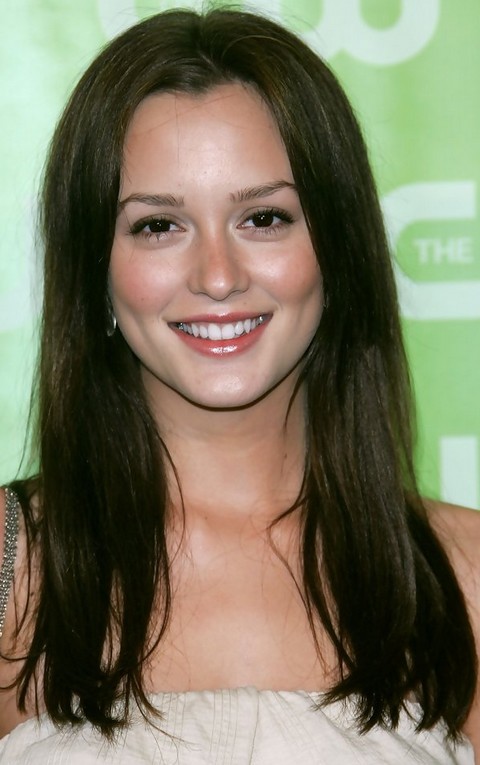 Leighton Meester Hairstyles: Partially Braided Hairstyle
You can add a tiny braid to your straight hair so that it can be different and unique. The braid can start from anywhere as you like. It can really make a big difference to your look.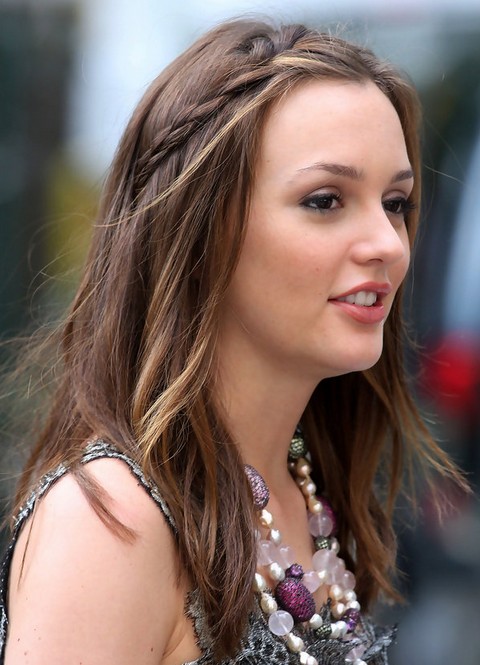 Leighton Meester Hairstyles: Ombre Straight Haircut
The color of this ombre hairstyle becomes lighter and lighter from top to end, and this gives the hair a brisk look. The center part works well to frame the face. It's a great hairstyle when you are enjoying your free time.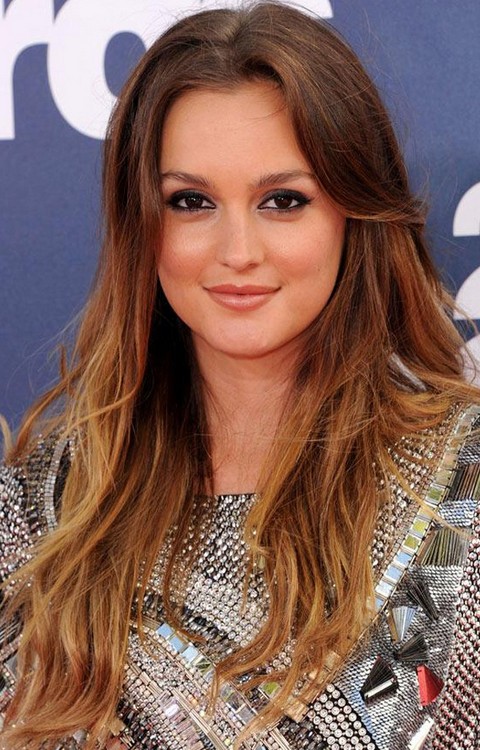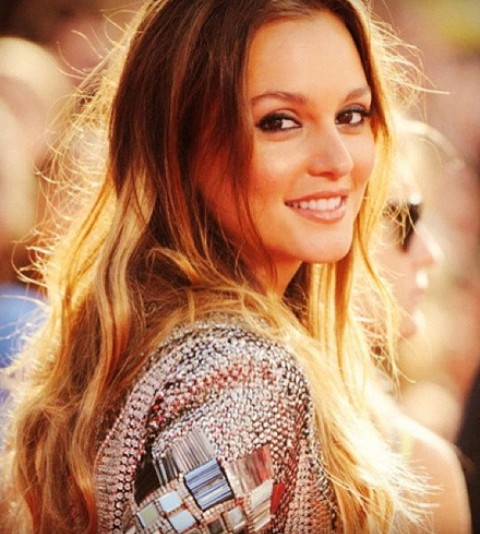 Leighton Meester Hairstyles: Bouffant Hairstyle
Leighton rocks a bouffant hairstyle for a spring look. She looks a little lazy yet she is still full of spirit, giving off a spring feeling. This bouffant hairstyle can add volume to the hair. Women with thin hair may experiment with this hairstyle.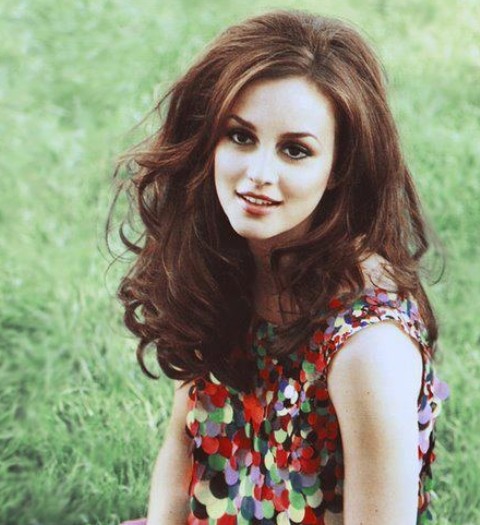 Leighton Meester Hairstyles: Fashionable Hair
Leighton Meester looks quite voguish with her pretty brunette hair. She has become a mature and more feminine woman. Beautiful women are all suitable for this simple yet quite demure hairstyle.