12 Beautiful Updo Hairstyles for Women Over 30
Updo hairstyles will give an elegant and stunning look for women. You can style it in a polished shape or a messy-chic look depending on the occasions. Most of updos are very easy to make and it will only take you a few minutes in the morning. Make a pony first and twist it or braid it to shape a cute bun at the back of your nape. You can also place a pretty hair accessory if needed. Scroll down our pictures below and there're so many helpful tutorials to teach you how to make a favorite updo!
Twisted Updo Tutorial

This is a pretty and elegant hairstyle for young ladies. Get started with a messy bun at the nape and twist individual sections of the top section loosely. Finally, finish this hairstyle up with subtle volume at the top.
Inverted Bun Hair Tutorial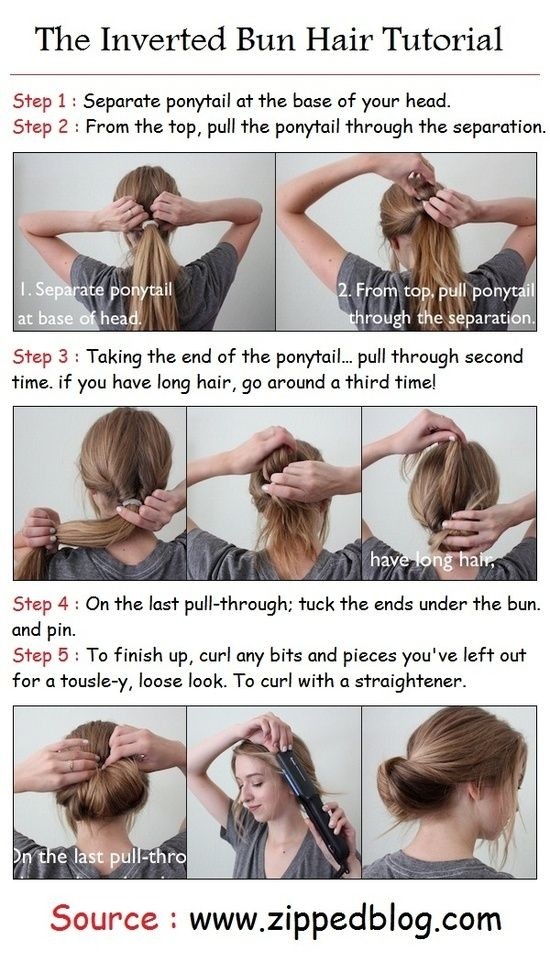 Here's an interesting bun hairstyle that is made of a ponytail. Pull your ponytail through the hole from the above. At last, use a hot iron to make the rest of pieces into curls.
Messy Braided Updo Tutorial

It also looks great when you place your updo over one side. Make the front hair of both sides into braids and style them into a cute side bun with the bottom part. Use some hairspray to prevent flyaways and wisps if any.
Easy Updo Tutorial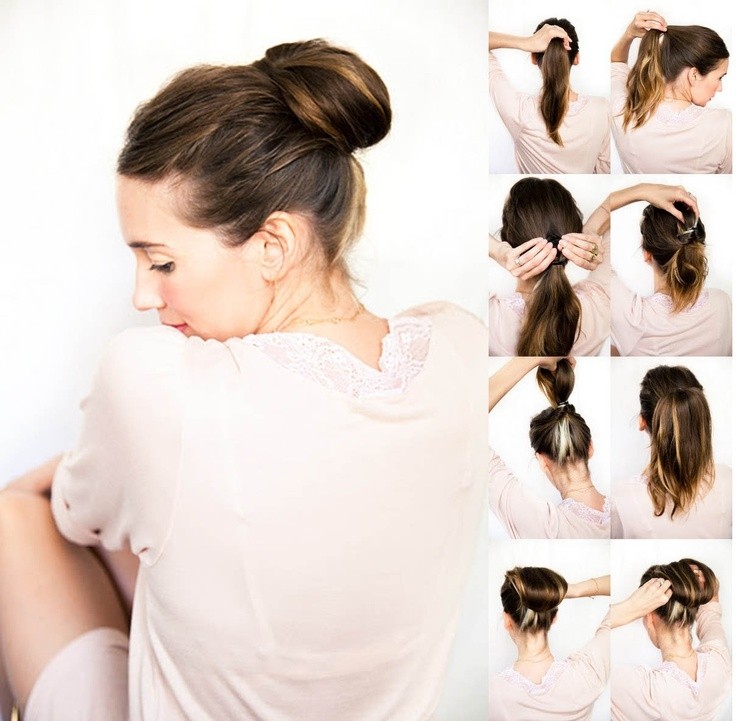 This is a cute roll bun hairstyle which is being a good choice to keep your long hair out of your face in a hot weather. You can make a high pony and tuck it through a hole above the base to get this look.
Cute Braided Updo for Long Hair Tutorial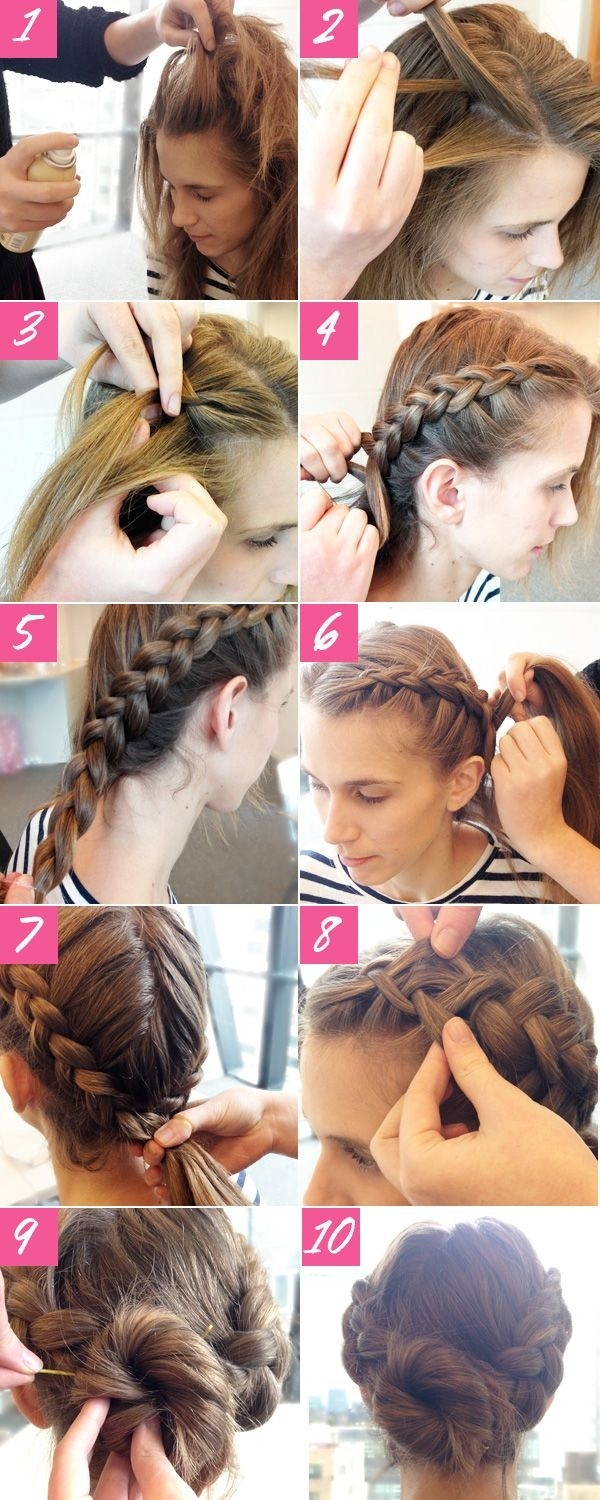 To get this lovely braided bun hairstyle, you can get started by making the front sections of your hair into two braids and then join them at the back of your head to shape a cute bun. Add some hair accessories if needed.
Messy Side Bun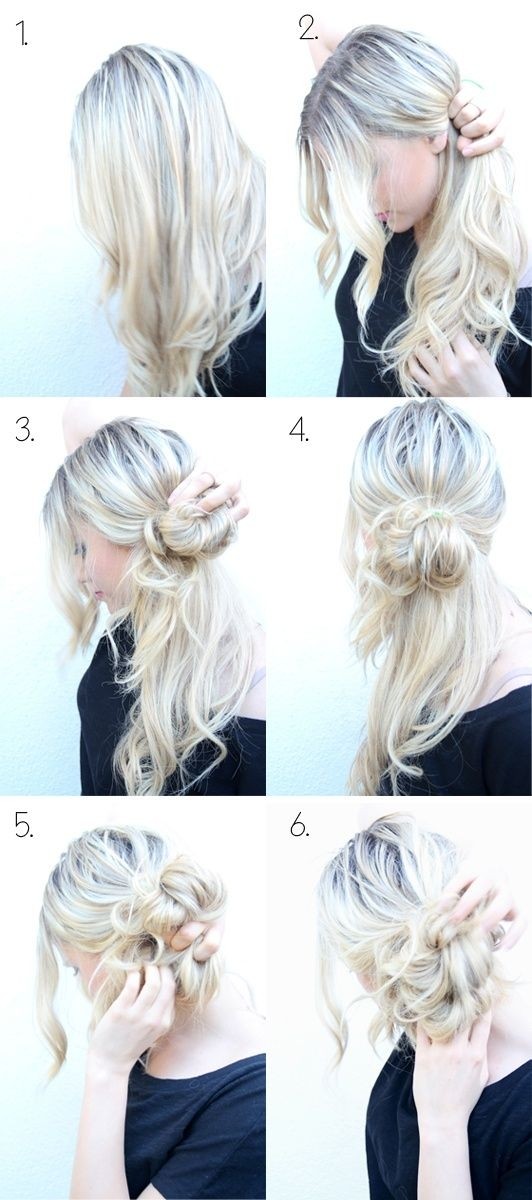 For a casual-chic hairstyle for your everyday look, you can twist the upper section of your ponytail into a messy bun and then wrap the rest of your hair around the base to get this fabulous look.
Easy High Bun

This is a very easy bun hairstyle that you can make it in a few minutes. Create a high pony first and tease all your hair for a voluminous shape. Twist the hair ends around the base and secure with a hair band.
Bouffant Bun Tutorial

This is a glamorous updo with the front section of hair styled into a bouffant shape. You can wear it to attend any formal occasion as you like.
Big Ballerina Bun Tutorial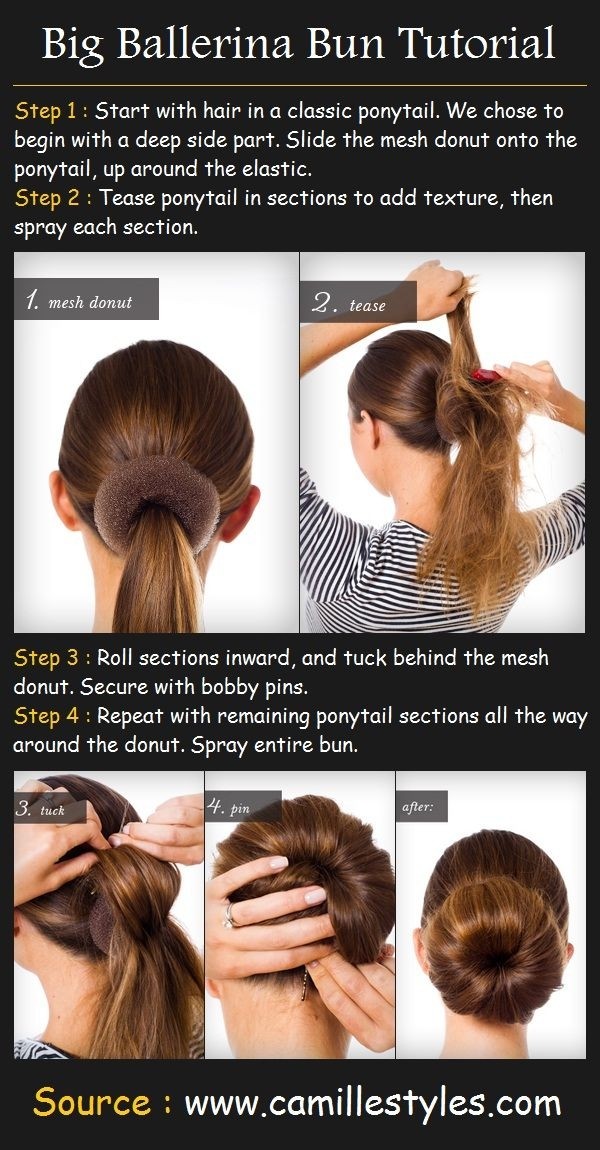 Here's a classy bun hairstyle for every woman. You may need a cute mesh donut to get this look. Keep tucking your ponytail around the mesh donut and secure with bobby pins. Fix it with hairspray for extra shine and hold.
Back to School Hairstyle for Curly Hair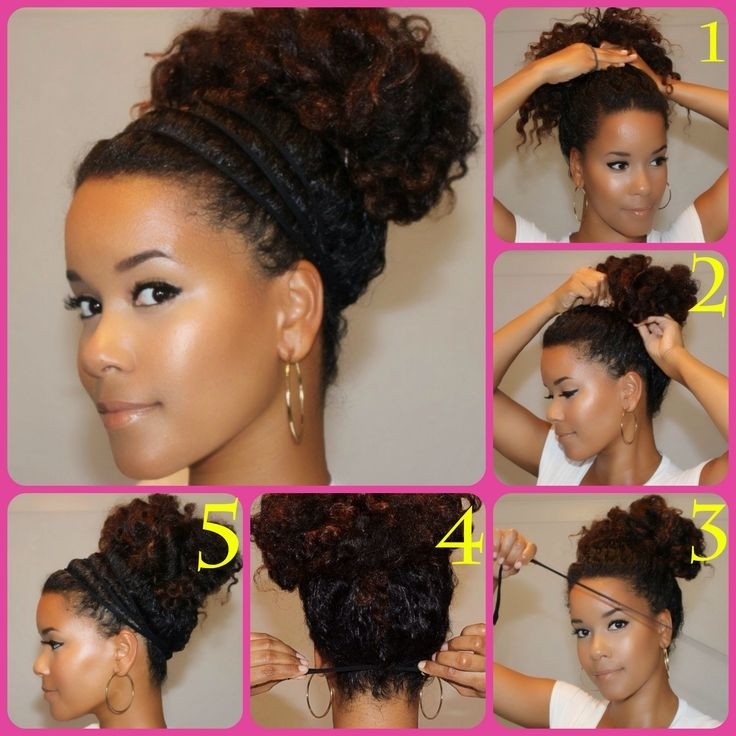 If you want to look like a pretty school girl with your hair, this curly updo would do you a great favor. Pull your hair into a high ponytail and wrap the rope hair accessory around your head.
You can find more (updo hairstyles) on prettydesigns.com