How to Wear Madonna's Menswear-inspired Tuxedo Suit by Ralph Lauren at the Grammys Red Carpet
Are you still enjoying the fantastic Grammy Awards red carpet afterglow? Then who's the best-dressed celebrity in your mind? Do you want to get dressed just like them? Follow our way to look like a super star at the carpet now!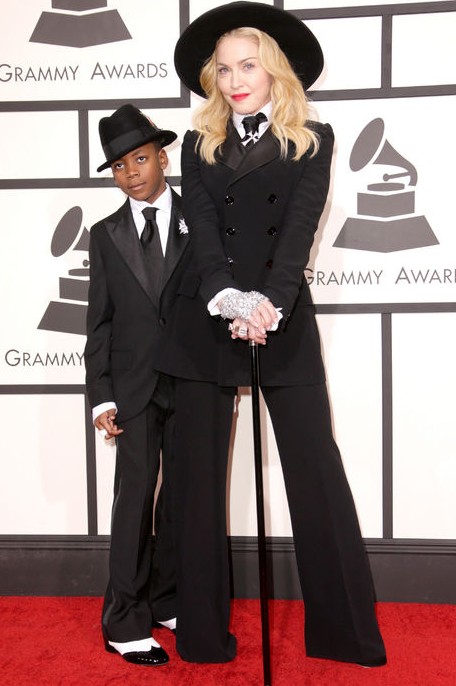 Do you want to make a big difference to your style this season? We'll recommend you to buy a cool menswear-inspired pantsuit that worn by Madonna at the Grammy Awards red carpet. Actually, it has incorporated some tuxedo suit feature too. So it will be a perfect go-to choice when you join some formal occasions. It will change your whole look in a big way.
Check out these stunning pantsuits below and find the most suitable one to you!