Top 10 Best Hair Treatment Oils for Women
It is easy to have fine hair with a small bottle of hair oil. Applying hair oil to the hair is the fastest way to fix the frazzle as well as damaged hair ends. This summer, bottles hair treatment oils can still help women out of the hair problems. Here are the top 10 list of hair treatment oils.
10. Schwarzkopf BC Bonacure Repair Rescue Sealed Ends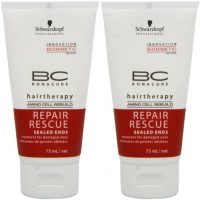 Most of the women have problems in dealing with their brittle hair. They may have fragile hair ends or split hair ends and they can not figure out a solution for the perfect hair looks. This product may aid the hair ends for every woman. Check the product out in the list.
It can be applied to breakage hair or damaged hair. It heals the dry hair effectively and makes hair become smooth and soft again.

9. Argan Oil 100% Organic (4oz-120ml) Virgin Cold Pressed ECO Cert Usda Organics Moroccan Oil Multipurpose for Hair, Face, Skin and Nails Moisturizing Hair Oil Vitamin E, A acne treatment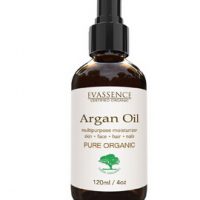 The product is versatile. It can not only give moisture to the dry hair but also the dry skin and nails. For hair, the Argan oil can be applied to fine hair as well as damaged hair. It can help fix the hair problems like, frazzle ends and dry locks.
This Argan oil is made of natural ingredients. It has light fragrance and gives essential moisture to the hair or the skin. Only one pump every time can make hair shine but not greasy and make skin soft. This treatment can create healthy hair with long-term applying.

8.

Pure Coconut Oil for Hair & Skin By COCO & CO. Clean, 100% RAW, Travel Size 4.5oz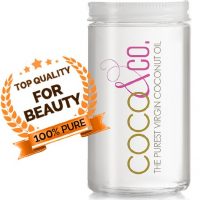 The pure coconut oil is nice for people who travel a lot. During the trips, hair will become dry or damaged because the unsteady travelling hours. This small bottle can benefit your hair as well as skin. The 100% pure coconut oil brings silky soft hair and healthy skins for the travelling pictures.
It's easy for everyone to pack this coconut oil because it is designed in travel size. When travelling outside, coconut oil is helpful for repairing the split ends and other hair problems. The product offers enough vitamins and row natural coconut oil to make healthy hair.

7.

Fortifying Protein Hair Mask and Deep Conditioner with Argan Oil and Macadamia Oil By Arvazallia – Hair Repair Treatment for Damaged , Brittle , or Thinning Hair – Promotes Natural Hair Growth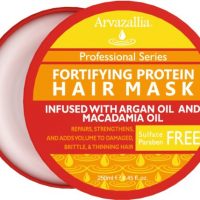 How to have fine hair, thick hair or shinny hair? Every woman may ask the question and she may find ways to improve the condition of her hair. The useful hair mask with Argan Oil, Macadamia Oil and protein is introduced in the list. The product will create useful hair mask for any hair with damages and brittleness. It softens your hair and makes natural hair grow.
The three main ingredients (Argan Oil, Macadamia Oil and protein) can benefit different hair with continuous application. They help get rid of the frizz and make softer, smooth hair.

6.100% Pure Organic Castor Oil – Hexane Free – Premium Oil With Incredible Benefits For Hair, Skin & Nails – Lash & Brow Growth, Split End Repair, Fade Fine Lines, Heal Scars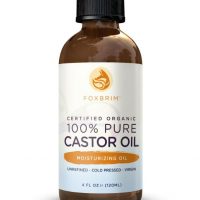 It is another bottle of beauty oil with single ingredient. The product is made of 100% pure castor oil. It benefits hair, skin and nails. It helps hair growth, skin softness and nail polishing well, so it is selected in our today's hair oil list.
The pure organic castor oil is not only used to take care of hair, soften skin and nails, but also lengthen eye lashes and heal scars. Though it is old treatment to use castor oil, it is loved by people now. The natural ingredient can lead you to apply the product to your body everyday. Use the pure natural oil often and it can bring changes for your skin as well as hair.

5.

Moroccan Argan Oil Shampoo and Conditioner Free of Sulfates Parabens Sodium Chloride – Proven to Protect + Enhance Curly, Fine, Colored, Straightened Hair; Eliminates Frizz, Dry Itchy Dandruff Scalp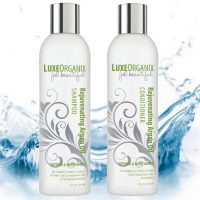 Argan Oil is well known for its nourishment and vitamins. People will add Argan Oil to shampoo in order to make ultra-soft hair. This product is a shampoo with rich Argan Oil. It benefits dry and brittle hair and it help maintain your hair. The Argan oil can strengthen your hair and moisturize your hair in daily life.
Choose the top shampoo to change your hair routine. Whether you have curly hair or straight hair, you can apply this sulfate-free shampoo to your hair. In addition, the shampoo will protect your hair color from losing if you have your hair dyed.

4.Molivera Organics Castor Oil 16 oz. Premium Cold Pressed 100% Pure Castor Oil, Best Moisturizer for Skin & Hair, Eyelashes and Hair Growth, Triple Filtered, Great for Acne, UV Resistant BPA Free Bottle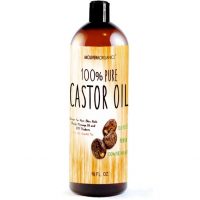 Everyone says that the castor oil was used in old days. It's not true. Nowadays, the castor oil still plays role in the beauty treatments. It's not only used to aid some scars or heal the cuts, but also used to grow hair or eyelashes and soften skin.
This product contains 100% pure castor oil in order to give a chemical-free experience. It is rich in vitamins and it benefits your hair and skin. It will protect your hair and skin from dry air as well. The brand designs an UV resistant BPA free bottle for the castor oil, which can make sure that the oil can be protect from light.

3.PURA D'OR Lavender & Vanilla Premium Organic Argan Oil Healing Conditioner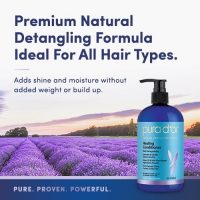 The product can be used as conditioner for your hair. It contains several ingredients, Argan oil, lavender and vanilla and it is high in protein as well as vitamins. It can help keep soft and healthy hair. Keep applying the conditioner and have healthy and shinny hair.
The conditioner has light smell. It is easy for everyone to use it. Apply the product to the damp hair often and wait for 2-3 minutes. Remove it with water. Using this Argan oil for hair maintenance will not cost much time. You will see the good result after applying the product for 2-3 months.

2.Moroccan Argan Oil for Hair and Face From Majestic Pure, 100% Natural, Organic, Cold Pressed & Triple Extra Virgin Grade 1 Argan Oil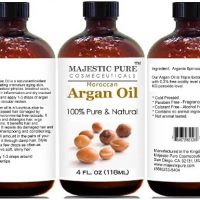 Though it is a small bottle of Moroccan Argan Oil, it is adored by women. Argan oil is useful for the whole body. This bottle is special for hair and face. It is well-known that Argan oil is the best treatment for hair routines. Using the product and create soft, healthy hair. Also, the oil can be added to hair conditioner after you wash your hair. It can be used several times a week to guarantee the moisturizing routine for hair. It can help tame the frizzy hair, soften the locks and repair the brittle ends.

1.

Viva Labs The Finest Organic Extra Virgin Coconut Oil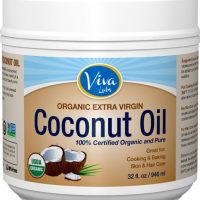 The Organic Extra Virgin Coconut Oil comes No.1. Coconut oil plays an important part in body treatments. It can be applied to the whole body and be used all the year round. The coconut oil will not have strong fragrance. It provides you with extra-virgin, cold-pressed coconut oil to do the hair care and skin care.
The product can be used as body lotion to help have softer skin. Also it can be made as hair mask to improve the hair routine. Several tablespoons of the coconut oil can make fine hair or soft skin.

It is important for women to deal with their hair problems. The list will be the best choice for your hair. The products can finally work out the solution for hair of any type. Check them out.