12 Great Celebrity Hairstyles for 2023
Celebrities always look so stunning on the red carpet with their glamorous hairstyles. For most of us, it seems impossible to wear them in our daily life as we would not have enough time to take care of our hair every morning. But today, we'd like to recommend you some quick and easy yet fabulous celebrity hairstyles and you will be able to get a perfect hair look just like the celebrities in just a few minutes. These fabulous hairstyles are absolutely must-have for the fashionistas to create a stylish and trendy look for 2015!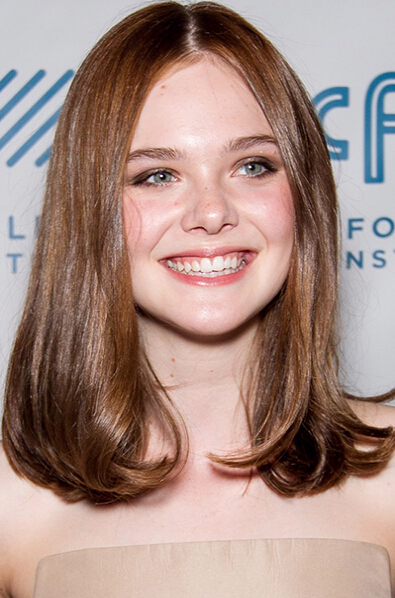 A center-parted hairstyle can make your impeccable features be the center of attention. This sleek long bob hairstyle flatters Elle Fanning's youthful flair with a bit of grown-up style with the fun curls at the end of her hair length. But you may need some shine serum to keep your hairstyle look radiant and glowing for a formal occasion.
You may never believe that the simple bob cut can also give a glamorous hair look, especially when it meets the copper hair. The long, side swept bangs made it look flattering and carefree on Emma stone's fresh face. You can copy this choppy hairstyle with some hair spray to maximize its effect.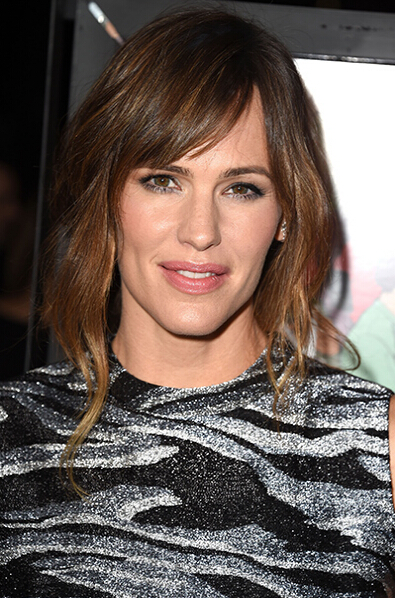 Tousled hairstyles are always a priority choice for women to get an attractive and impressive style. Jennifer Garner's side swept bangs balanced out her long face shape perfectly when they running through her smooth forehead. Her messy bun hairstyle looks gorgeous with the wavy front sections out.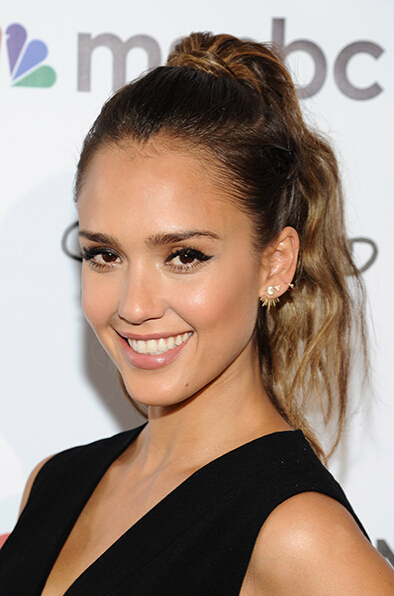 The easy ponytails are always the most favored hairstyle for our everyday look. They can create a very clean and neat look for the wearers. This high ponytail can add a sporty and playful sense to your final style. At last, you can make your long tresses wavy or crimped to get a different look.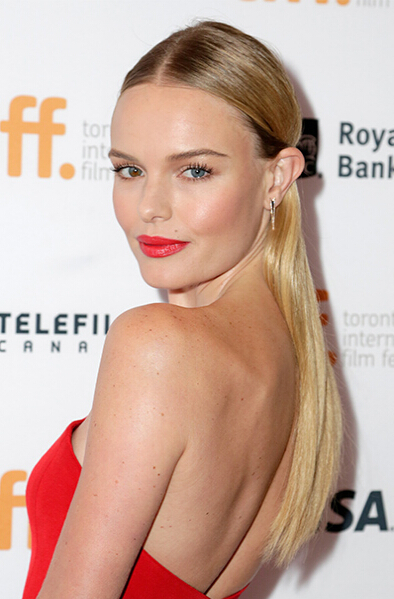 Kate Bosworth stunned us with an incredibly polished ponytail look. Its modest center parting added a strong regal sense into her final style. You can get this red carpet-ready look too by pulling your hair into a low pony and remember to use a section of your hair to cover the elastic.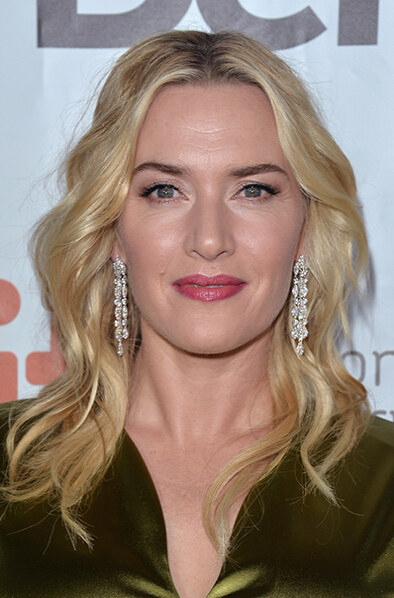 Kate Winslet provided us with a classic and gorgeous hair look with her mid-length soft blond tresses. It looks incredibly charming and romantic with her glowing features. You can use a curling iron to make medium sized curls and the texturing pomade to create a natural hair look.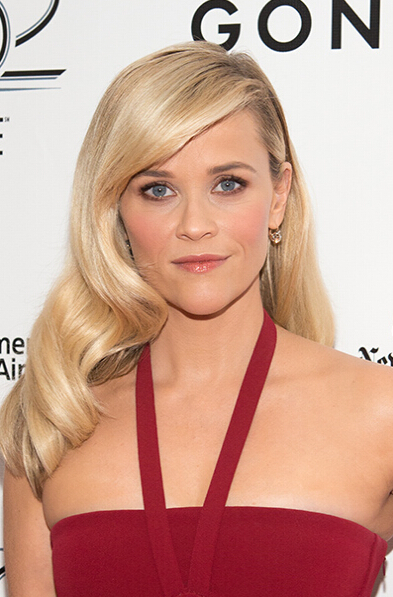 If you want to create a glamorous vintage hair look, just try out Reese Witherspoon's larger barrel curls and side-swept bangs. They will bring out your vintage glamour with their old Hollywood style. Besides, these extra-large waves can also boost the volume at your crown.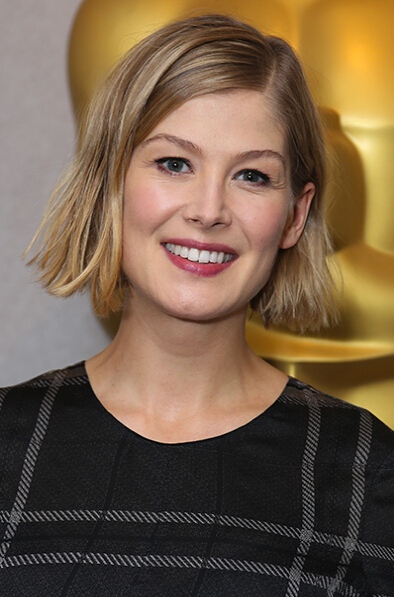 We all have to admit that there will be no other hairstyles can be more flattering than a chin-length bob. It is a perfect hairstyle for young teenage girls with low-maintenance feature. You can make a use of texturing cream to create a polished and cool effect.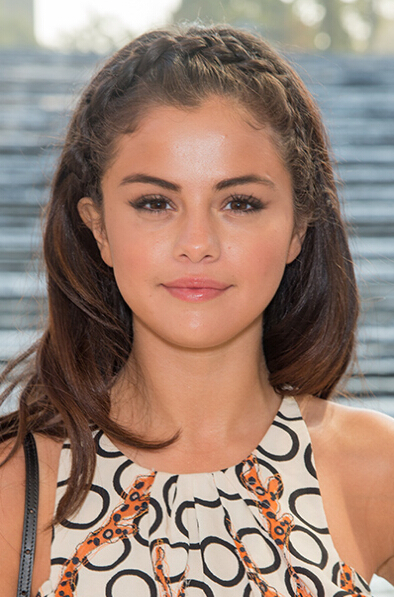 Selena Gomez was really being lucky to own the thick, fine-textured hair. And this pretty long straight hairstyle with braided headband enhanced her youthful flair to its most. For those girls who want to get this hair look, you may need some techniques to make the braids.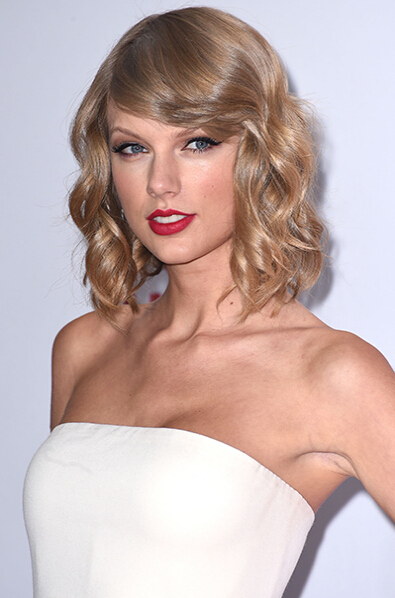 A deep side parting can make your hairstyle look quite trendy and stylish. Taylor Swift showed us how perfectly it worked with the flirty blond barrel curls. Besides, this is also a great hairstyle to keep your long side bangs out of your face.