10 Ideas to Put on Colorful Coats
Winter coats are only grey, black or camel. They can be in various colors. You can choose one colorful coat to spice up the winter look. You don't know how to choose a perfect one? It is all about the pairing skills! Prettydesigns will give you some ideas to pair your winter outfits with colorful coats.
You can opt for a color blocked coat to complete the look. Don't be afraid to wear dark lining. The colorful coat will help you out. The piece can not only keep you warm, but also add more colors to the look.
There are some useful pairing tips in the following post. Stay with us and find out what you want. Get inspired.
Color Blocked Coat
The easy rectangles are filled with different colors for the coat. The outfit looks pretty and bright.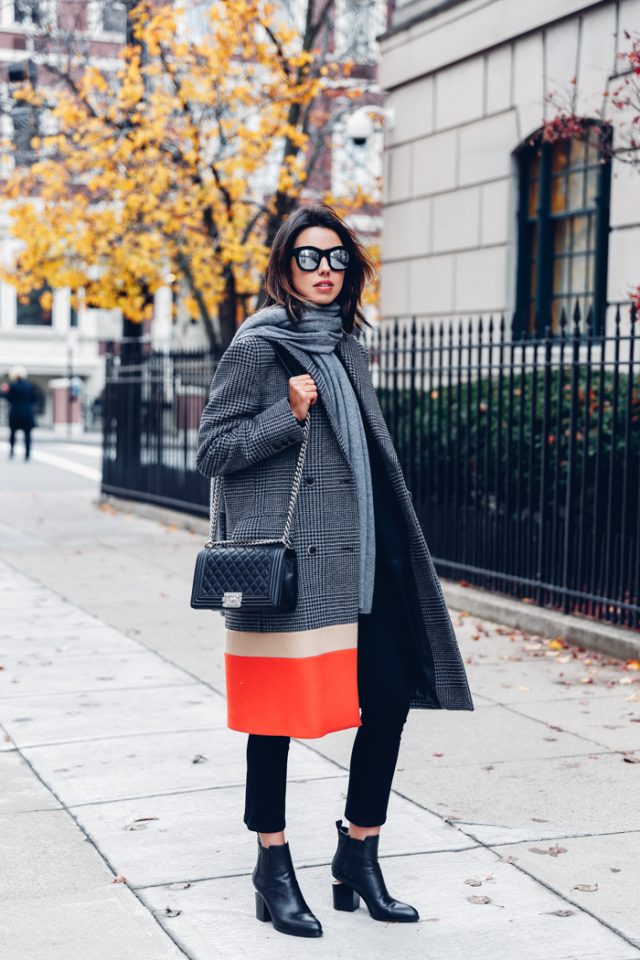 Checked Cardigan
Cardigans can always soften the look. The checked cardigan will give a vivid vibe to look.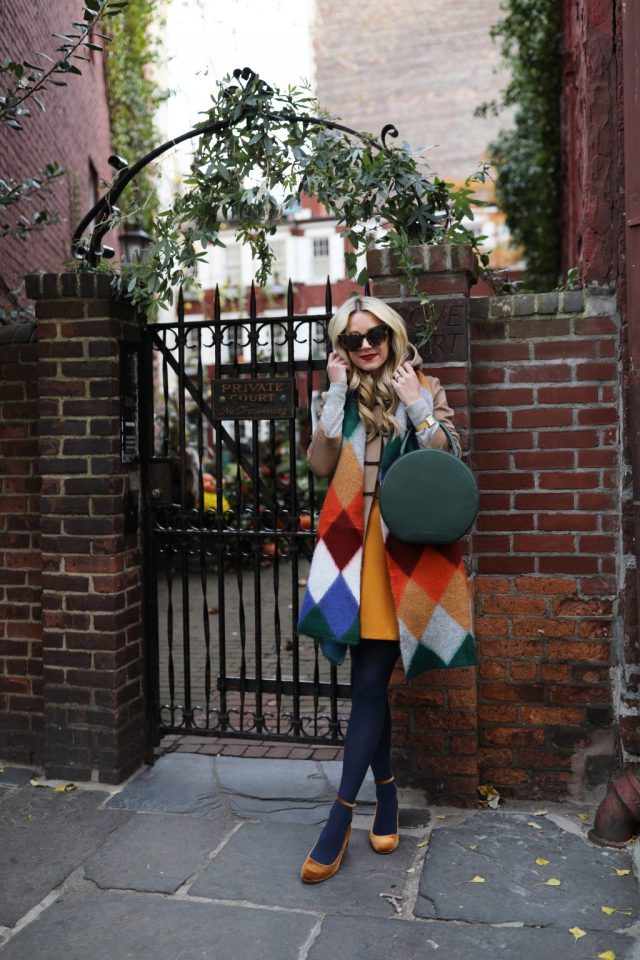 Colorful Coat
If you decide to wear a colorful coat, you can wear something light as linings. Also, wear a pair of shoes in light colors.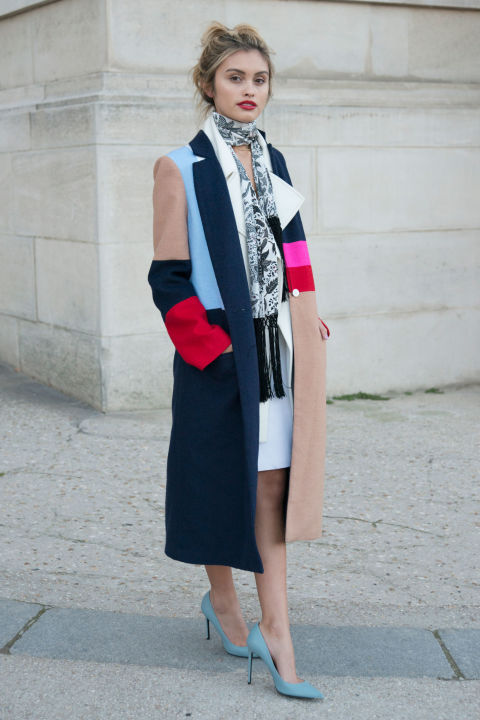 Playful Coat
It is bold for girls to have a playful look with a bright colorful coat. When wearing the coat, girls can make a top bun to create a girlish look.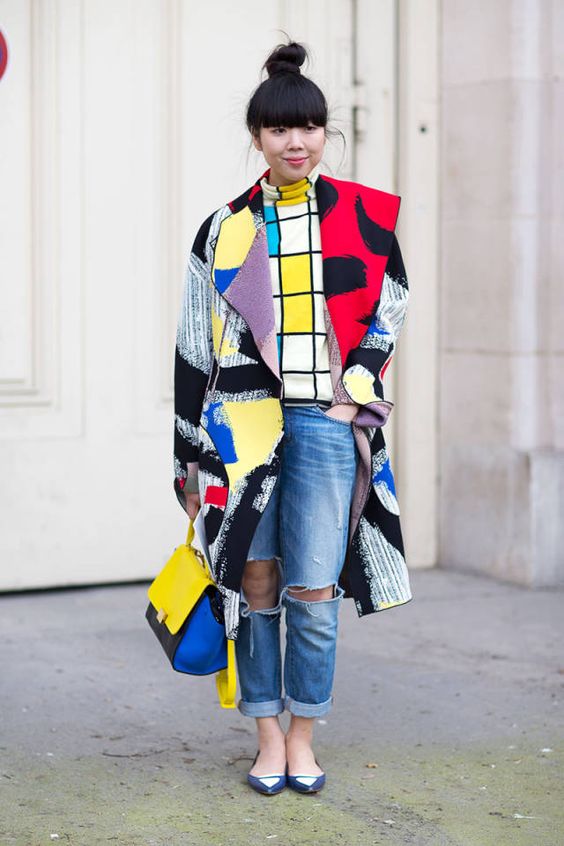 Deep Color Coat
If you don't like bright colors for the coat, you can choose a deep color coat to meet the spirit of winter.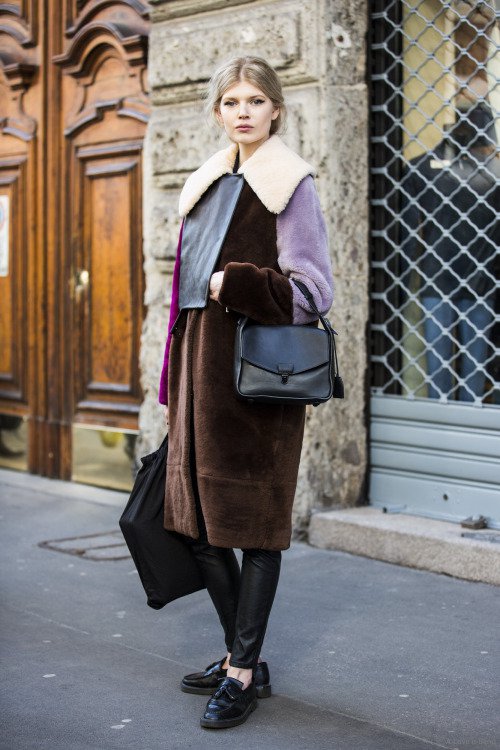 Mustard Coat
It is easy to wear a bright color coat. You can just pair it with your black pieces.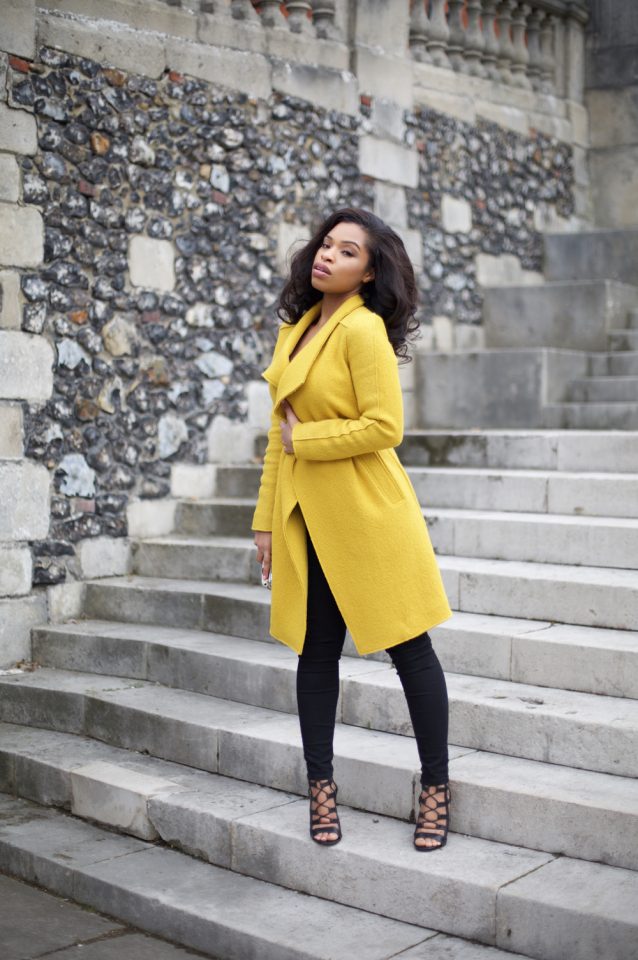 Chic Colorful Coats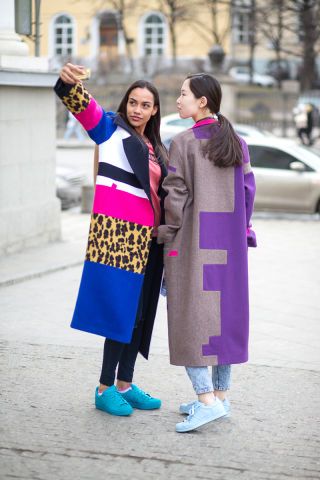 Colorful Fluffy Coat
The combination with flare pants and the same color top can be paired with a bold colorful fluffy coat. It is chic and pretty.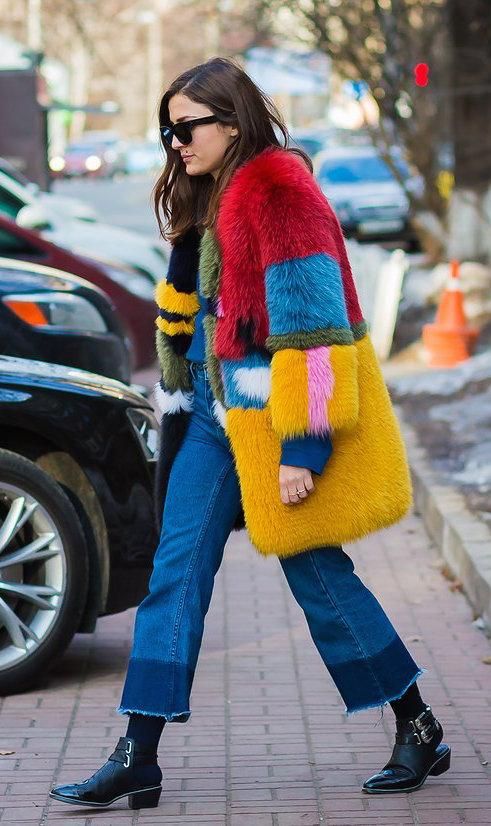 Colorful Patterned Coat
When you find that it is too dull to have a black and white outfit, why not go for a colorful patterned coat? It can enlighten the look and keep you warm in winter.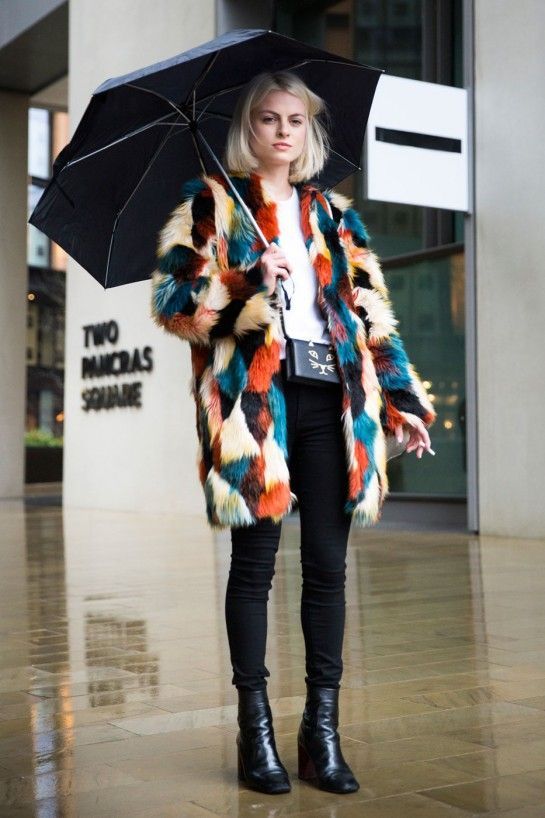 Yellow and Blue Checked Coat
Not only can black and white check coat be popular all the time. The yellow and blue one can enlighten your look as well.