11 Pretty Coca Cola Nail Designs
Do you like to drink Coca Cola? Have you ever thought of painting the classic Coca Cola logo on your nails? It will absolutely look gorgeous with a good design. There are quite a lot of colors for your choice and you can make one creative Coca Cola nail design of your own style. Today, let's take a look at 11 pretty Coca Cola nail designs in this post and hope you can get inspired!
As we all know, the two main colors for Coca Cola is red and white. They are perfect to get your fingernails to be noticed in the crowd. It is great to add the logo words, bottles or bubbles for more interesting details. Sometimes, you can even style your Coca Cola nails with deep colors like dark brown and black, which will make your nails look just like the bubbling soda in a hot day.
Red Coca Cola Nail Design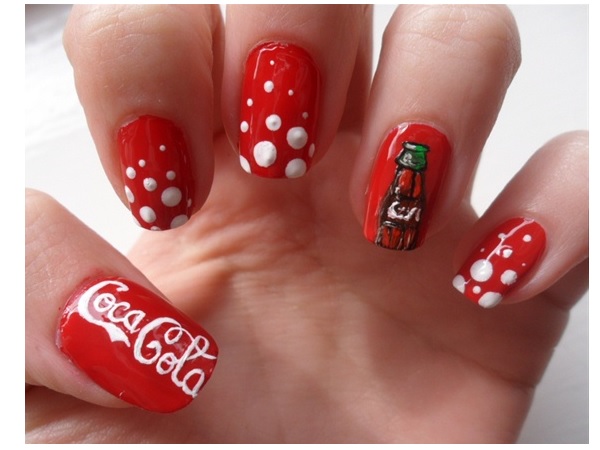 Silver Coca Cola Nail Design
Red Coca Cola Nail Design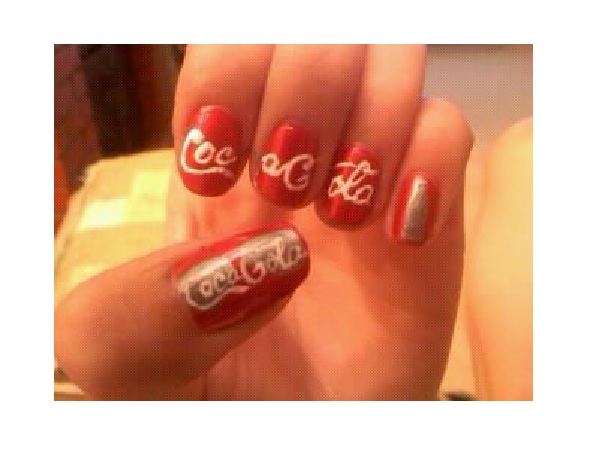 Plain Nails with Red Tips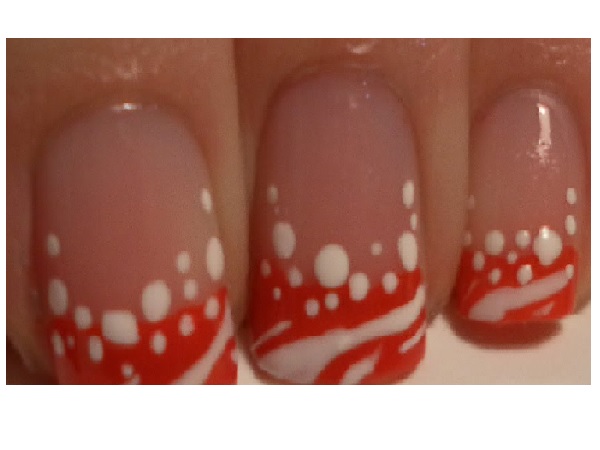 Black Bubbly Coke Cola Nails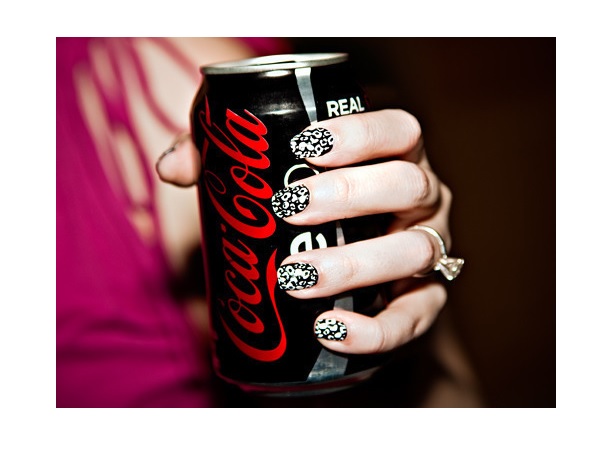 Soda Products Nail Design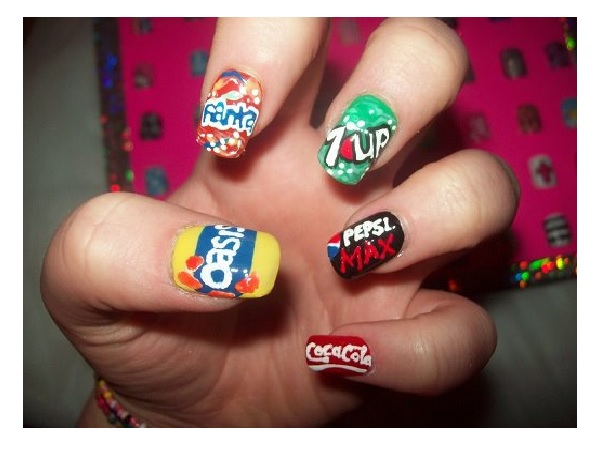 Coca Cola Nail Design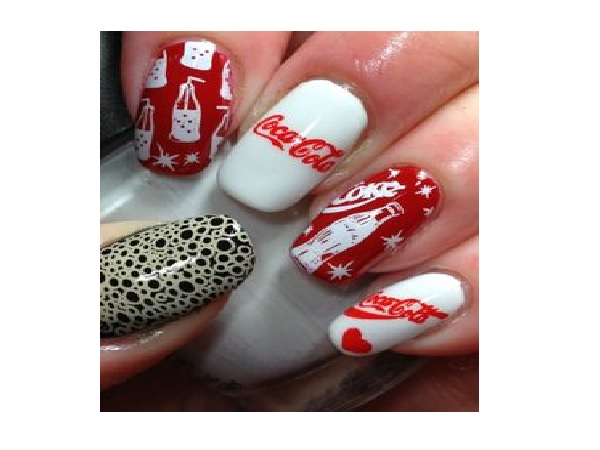 Red and White Coca Cola Nail Design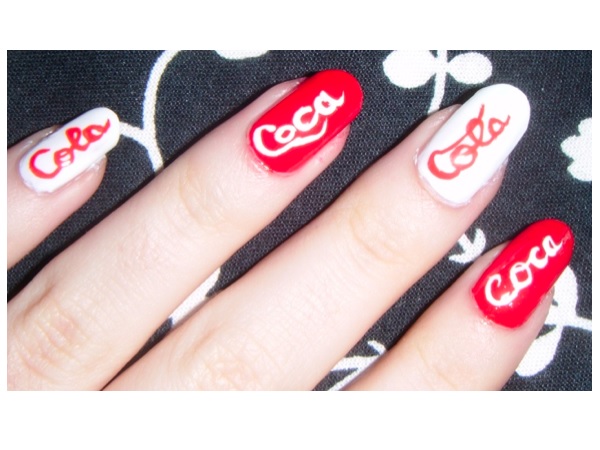 Red Coca Cola Nail Design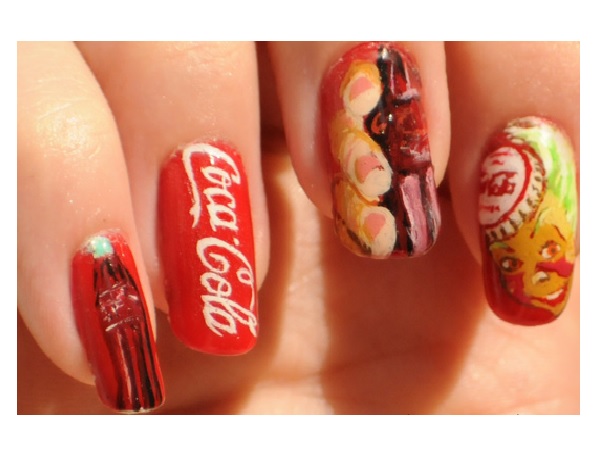 Glitter Coke Brown Nail Design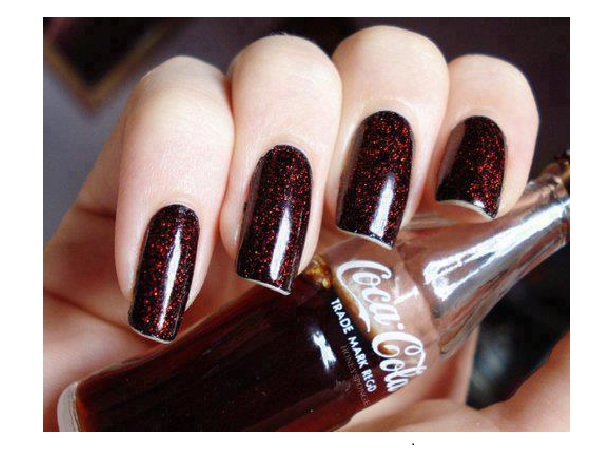 You can find more (Coca Cola nail designs) on prettydesigns.com