11 Wonderfully-Chic Olivia Palermo Hairstyles
Olivia Palermo always looks so perfect with her impeccable taste. Besides, there's one thing we'd never miss is her glossy, thick locks. It seems that they can look perfect for any hairstyle. Most of time, Palermo would mix different elements up for a complicated and polished hair look. So this is a best chance for us to get a glimpse at her stunning hairstyles altogether!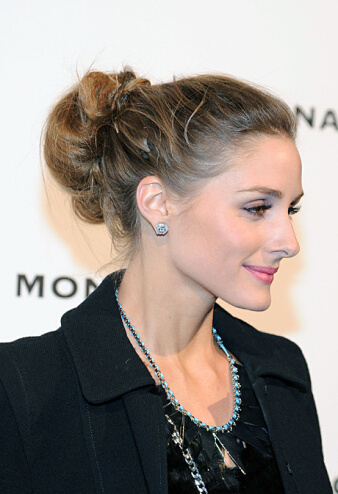 Palermo created an unstructured bun with tons of wisps to make a difference with a traditional slicked bun. Even thought, she still looked polished and elegant.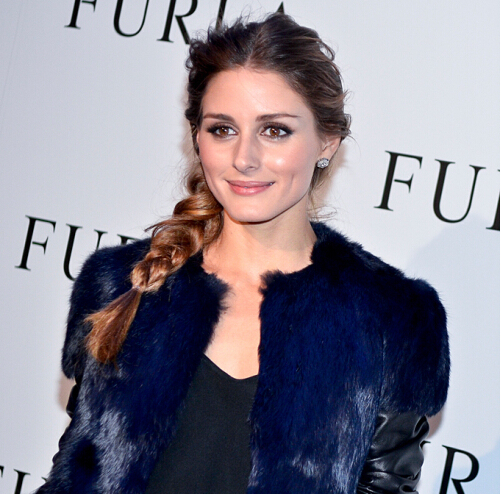 A well-managed braid can help to keep your hair in a better shape for a whole day. It is also an ideal hairstyle to move the main attention onto your gorgeous outfits at the same time.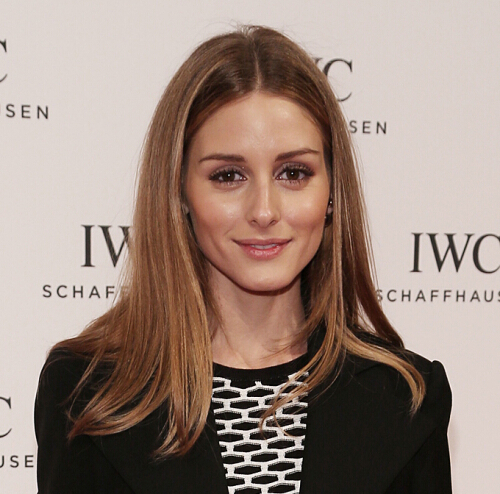 A sleek straight hair will be able to emphasize one's soft, fine tresses. You can also add some color magic to get a more wonderful hair look. Most of time, we may need some shine pomade or conditioner to get a luscious look.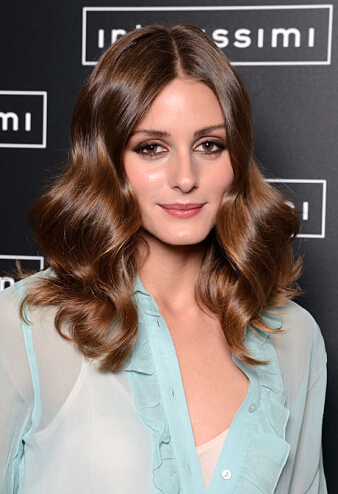 A retro wavy hairstyle can look very gorgeous if with the flattering mid-length. It can be easily tell that this hair is base on a classy bob haircut. Besides, its extra-large waves can frame your face shape for a better effect.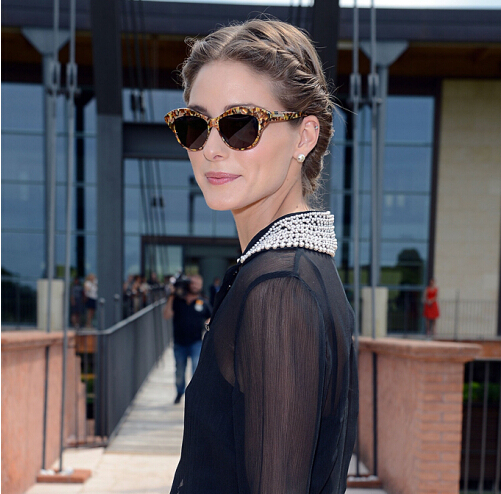 To complement this center part hair, Palermo made a full use of the braid, twist and updo. And there's no doubt that the juxtaposition is really pretty and chic. At last, you can add a vintage styled cat eye sunglasses to create a ladylike Audrey Hepburn style.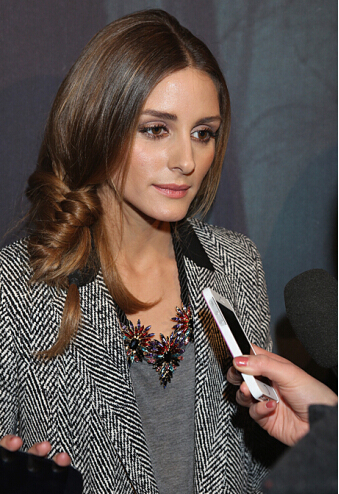 Palermo showed us one way to wear a fishtail braid in an unconventional way. It will add a strong cool and romantic sense into your final style.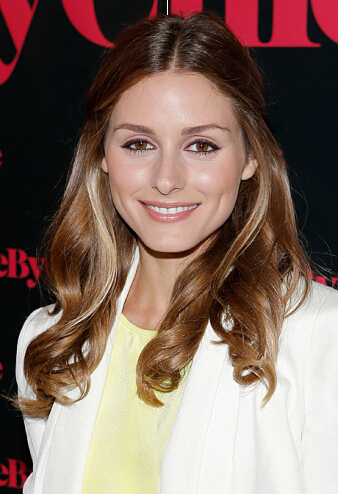 Half up hair can always have their place for wedding hairstyles. And it will work best for those long, luscious, fine-textured girls.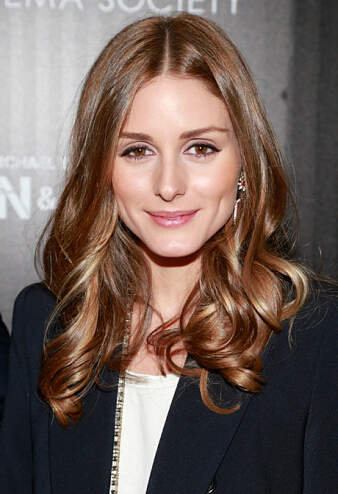 Curly hairstyles are a best choice for those girls who are going to be brides. So is for those celebrities. You can wear them for an important evening, as well as a chic daytime look.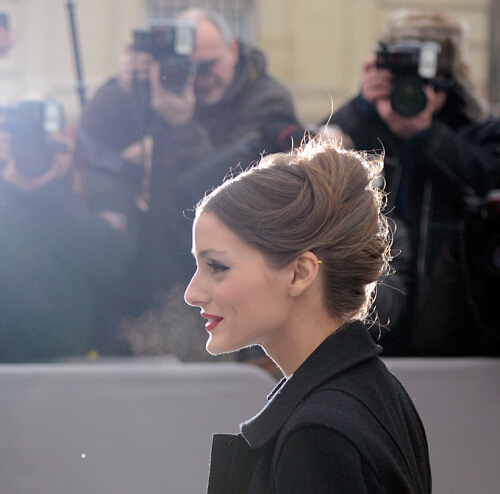 Palermo opted for a classic French twist when she showed up in Paris. It looked so stunning and breath-taking when paired with her impeccable facial features and deep red lips.
You can find more (Olivia Palermo hairstyles) on prettydesigns.com