12 Cute Hello Kitty Nail Design Ideas – Kitty Nail Nail Art
Have you even seen Hello Kitty nail designs before? The cute Hello Kitty should be the most popular cat in the world. You can wear it on your clothes and accessories. Besides, it also looks very fantastic when painted on your nails. There are plenty of Hello Kitty nail tutorials on the net and you can find one easy to follow. Today, let's take a look at 12 cute Hello Kitty nail designs for 2016 in this post and hope you'll like them all!
Kids and young teenagers would love the Hello Kitty nails most for their adorable look. Women can also choose this lovely design to make a fashion statement with their nails. You may need white and pink nail polish for your very own Hello Kitty nail design. Other details like blue stripes, polka dots and glitters would be appreciated if you want a more impressive style.
White and Pink Hello Kitty Nail Design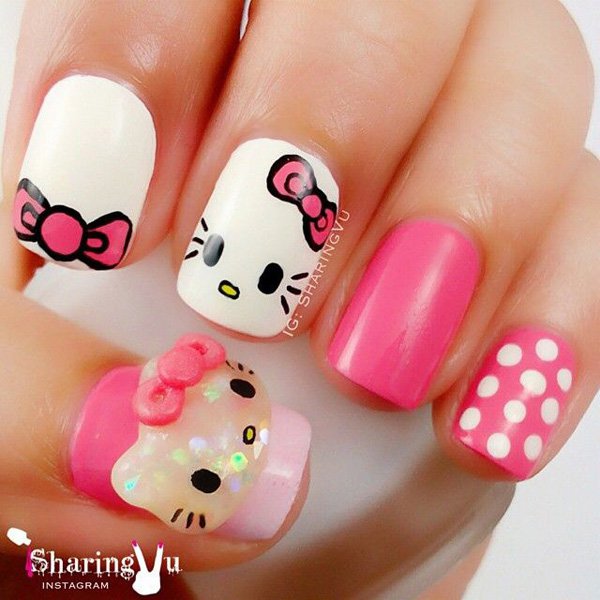 Pink Hello Kitty Nail Design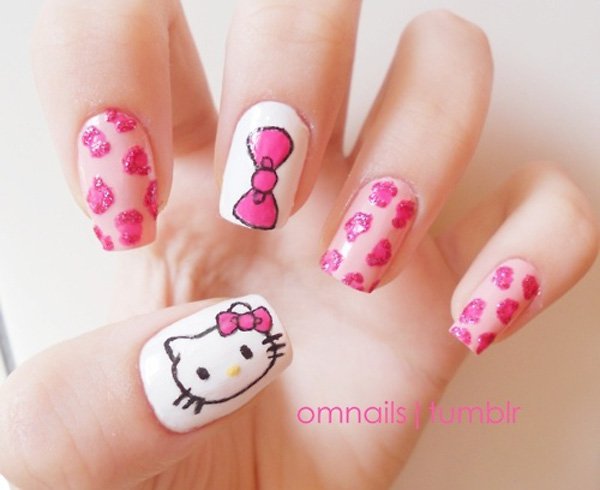 French Tip Hello Kitty Nail Design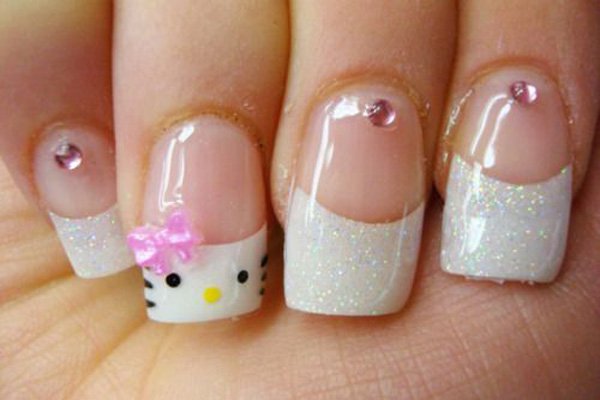 Lovely Pink Hello Kitty Nail Design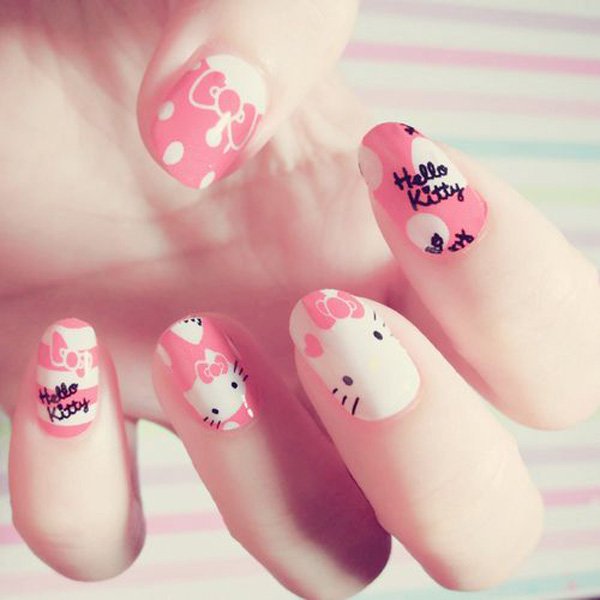 Blue Striped Hello Kitty Nail Design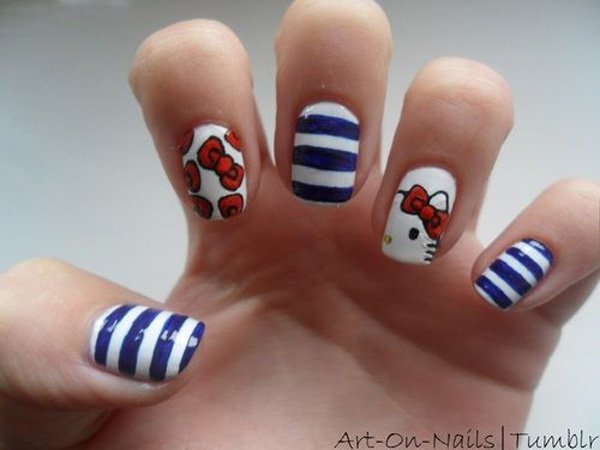 Glitter Hello Kitty Nail Design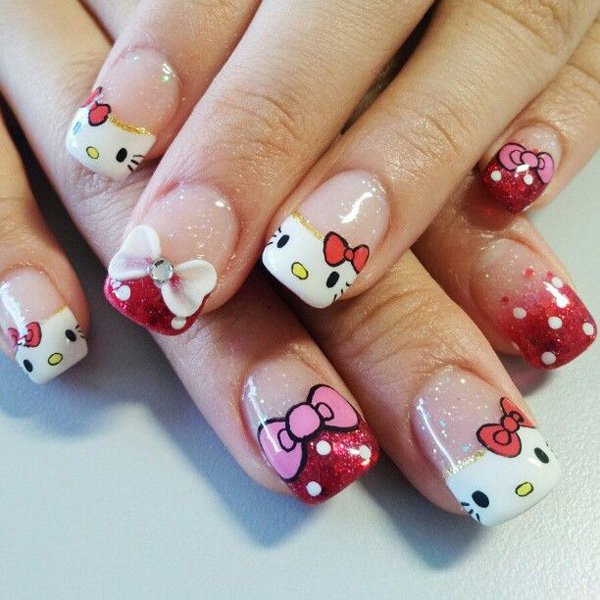 French Tip Hello Kitty Nail Design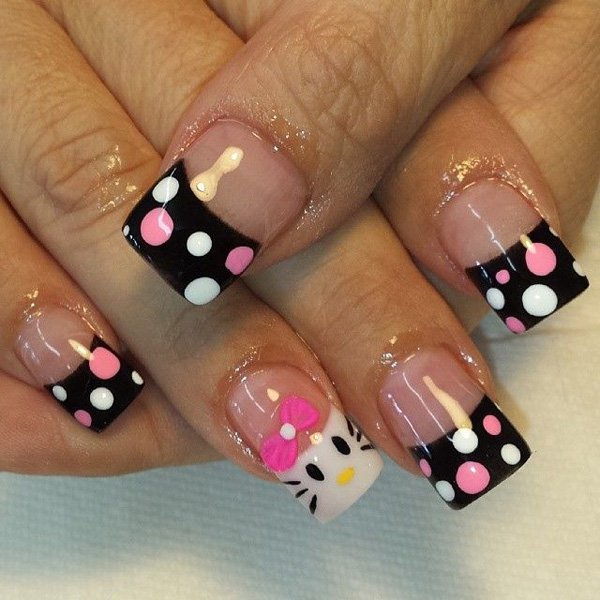 Flag Inspired Hello Kitty Nail Design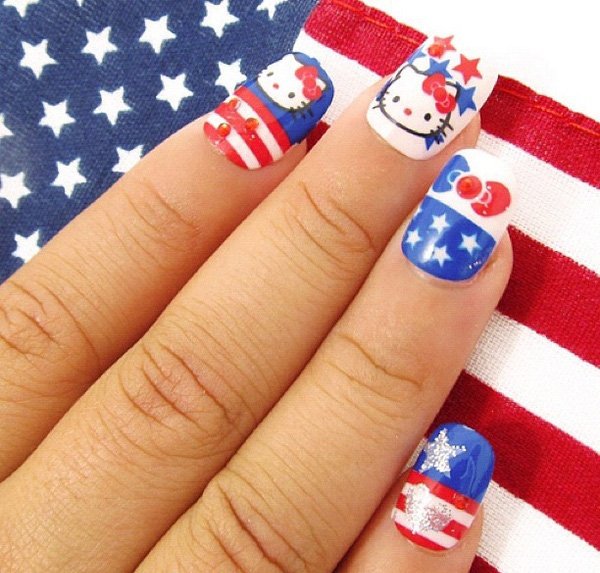 Embellished Hello Kitty Nail Design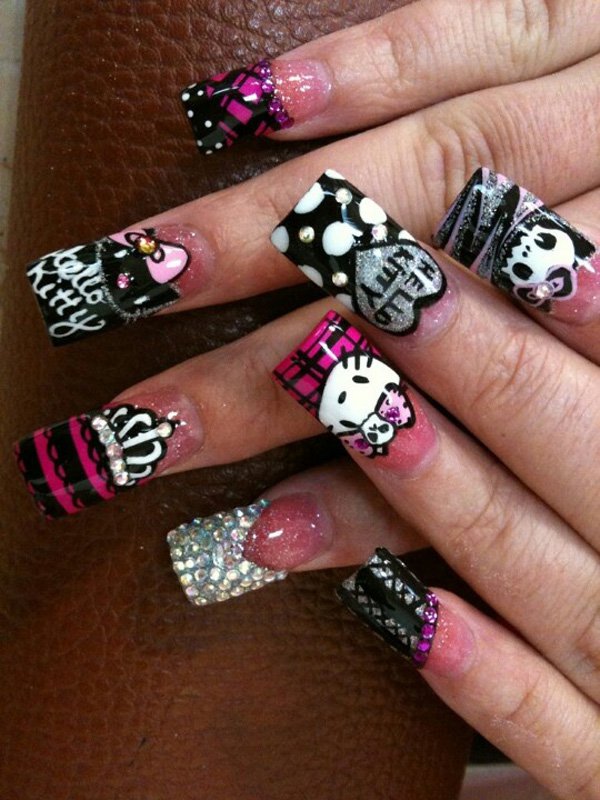 Hello Kitty Nail Design for Christmas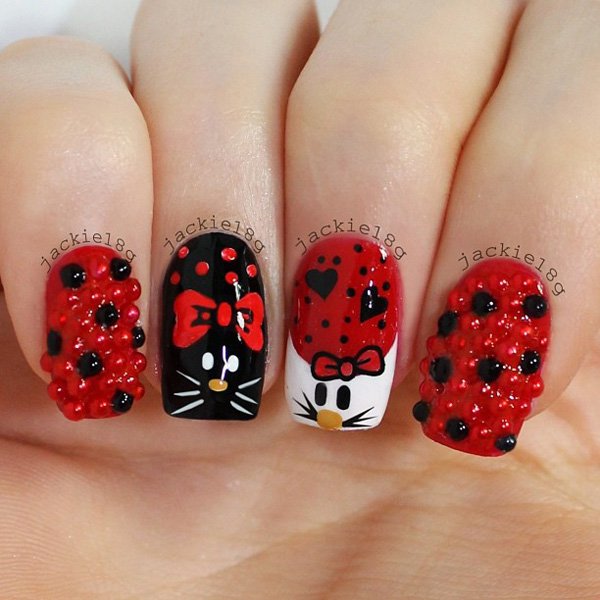 Red Hello Kitty Nail Design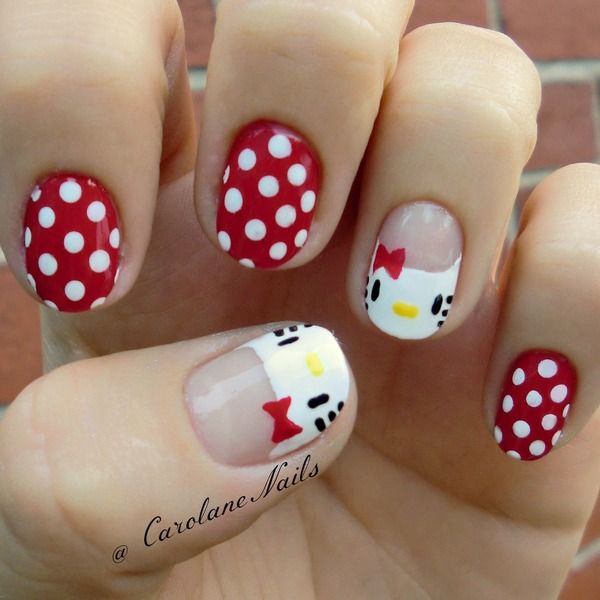 Cute Hello Kitty Nail Design for Short Nails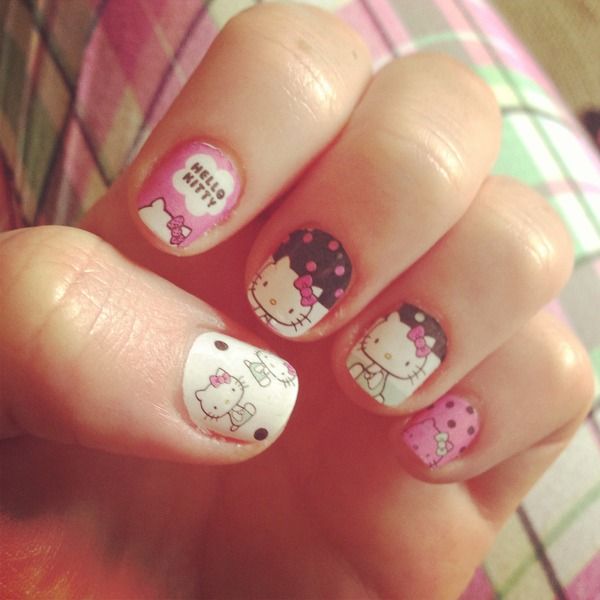 You can find more (Hello Kitty nail designs) on prettydesigns.com