12 Stunning Braided Hairstyles with Tutorials
It is being a great idea to have a romantic braided hairstyle this summer. There're many different ways to make a stylish braid and it will look great on both straight hair and wavy hair. You can style it in a messy or well-groomed look depending on the occasion. Besides, it won't take you too much time to get a fabulous look if you have become skilled. Practice makes perfect. Today, let's have a look at 12 stunning braided hairstyles with tutorials below and find one favorite!
Styling a Braided Banana Clip Hairstyle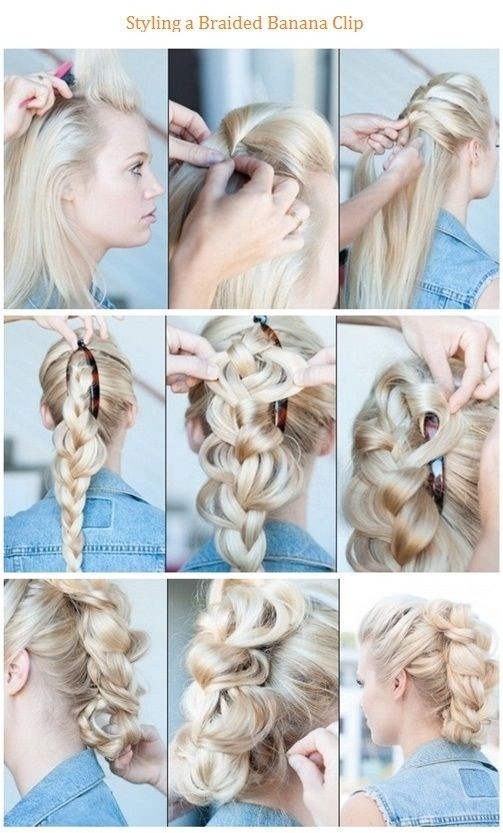 This beautiful clip braided hairstyle is absolutely being a great choice for a hot weather. It helps to keep all your hair out of the skin in a luscious way.
Stacked Braided Hairstyle Tutorial

If you want to make a difference with the braided hairstyle, this stacked braid will be your perfect choice. It will work greatly on smooth, fine hair.
Sexy Swept Side Braided Hairstyle

It is a good choice to have a sexy swept side braid for your wedding hairstyle. You can create added height for this hairstyle by backcombing the hair around the crown.
Loose French Braid Hairstyle Tutorial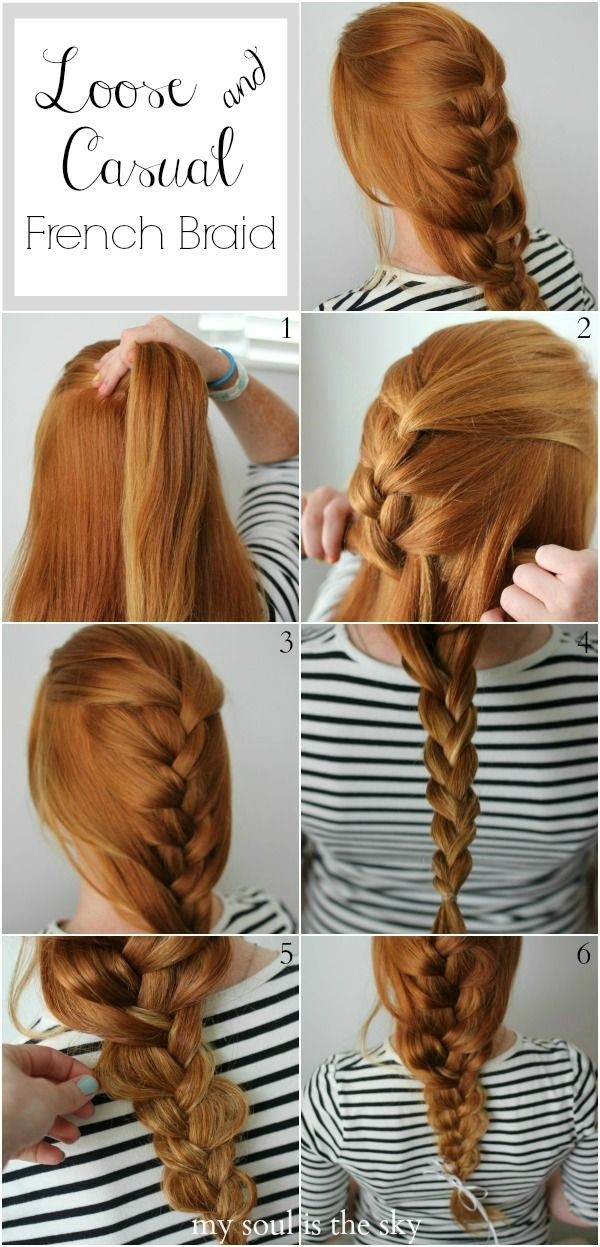 This is a casual way to make a French braid for girls who love natural looks. You can tease some strands loose wherever needed and place a hair accessory if you like.
Frozen Braided Hairstyle Tutorial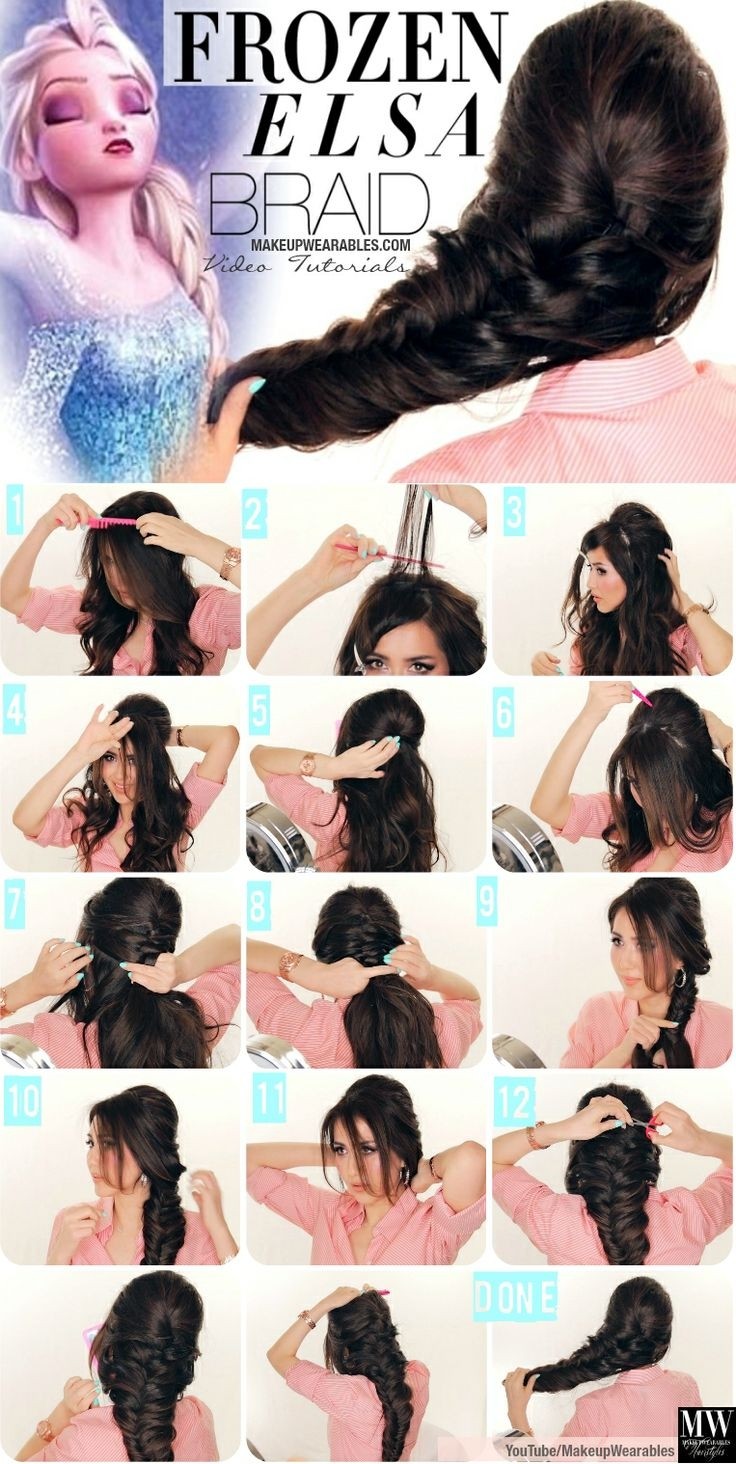 Do you want to create a Frozen Elsa braid for your new hair look this season? Follow our steps above and it won't be difficult to make for average girls.
Fishtail Braided Ponytail for Long Hair

Divide your hair into four equal parts and Fishtail braid it until you reach the bottom. Loosen it up for extra wideness and place a flower if you like.
Triple Braided Hairstyle Tutorial for Summer

This is a gorgeous ponytail hairstyle for girls with three braids overlapping with each other. It can be an alternative choice for a pretty school look.
Dutch Braided Updo Hairstyle for Long Hair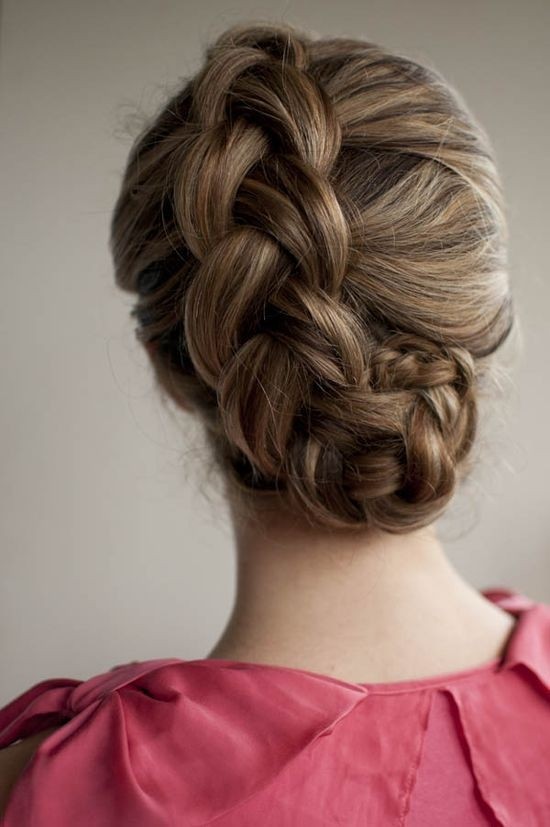 This splendid Dutch braid is created from the top layers and the end is tucked artificially underneath. It is an ideal hairstyle for women to attend any formal event.
Creative French Braided Hairstyles Ideas

The classy French braid has many different ways to make. You can create in a half up hairdo, ponytail or low bun style depending on the occasion.
Double Braided Donut Bun Hairstyle Tutorial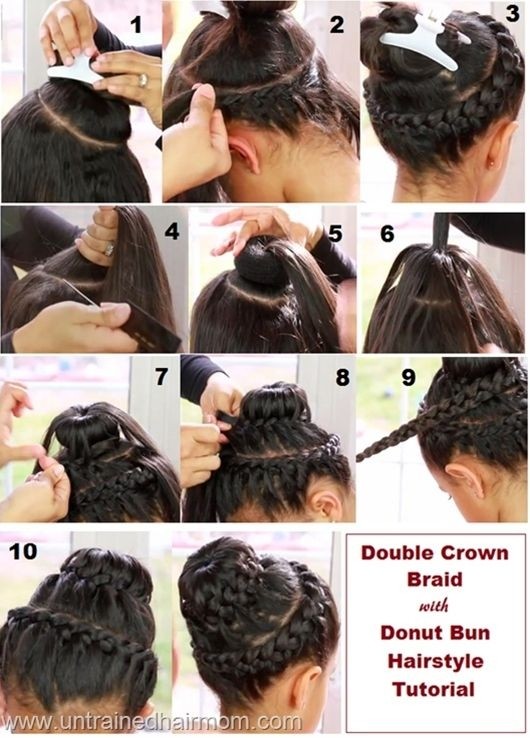 Here is an interesting way to create a donut bun hairstyle for African American women. The central bun is surrounded by double crown braids at the outside.
You can find more (braided hairstyles with tutorials) on prettydesigns.com