14 Amazing American Flag Inspired Nails
The American flag inspired nails are a best option for girls when you are tired of those pretty nail designs. Besides, you will find it much interesting and fun to paint the United States flag on your nails. To create that fabulous look, you should prepare white, blue and red colored nail polishes. In this post, we'd like to show you several ways to have amazing American flag inspired nails. Check them all out soon!
You can easily see some strips, stars, dots and other cute patterns like heart shapes among these nail art designs. It also looks great to incorporate other ingenious manicure ideas to create your own nail design. Some embellishments like beads, bows and glitters can be added to give more spot of attention to your nails. If you still don't know how to get that look, go to find some tutorials on the internet.
American Flag Inspired Nails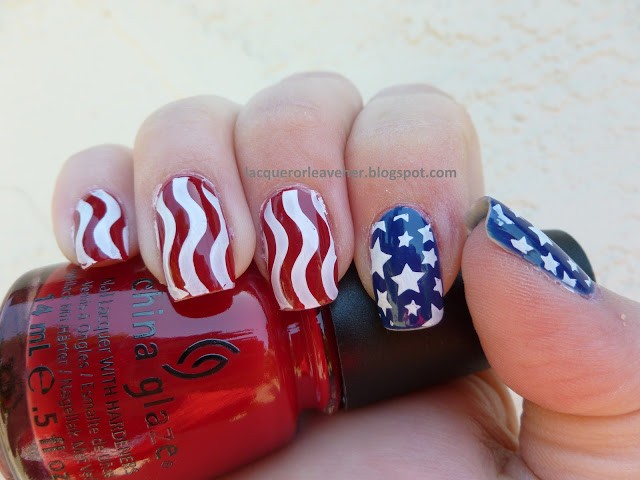 Cute Star Nail Art Design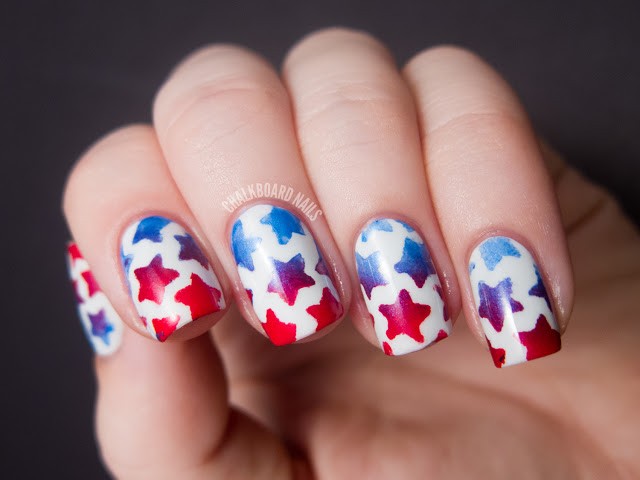 Dots, Stripes and Stars for Manicure Idea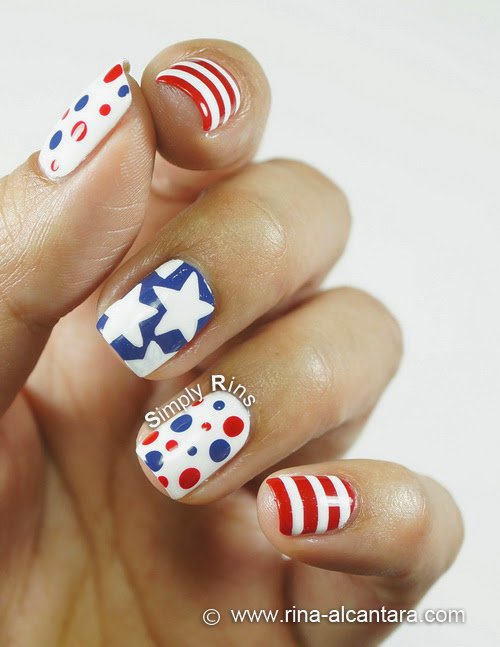 French Manicure with Stars and Stripes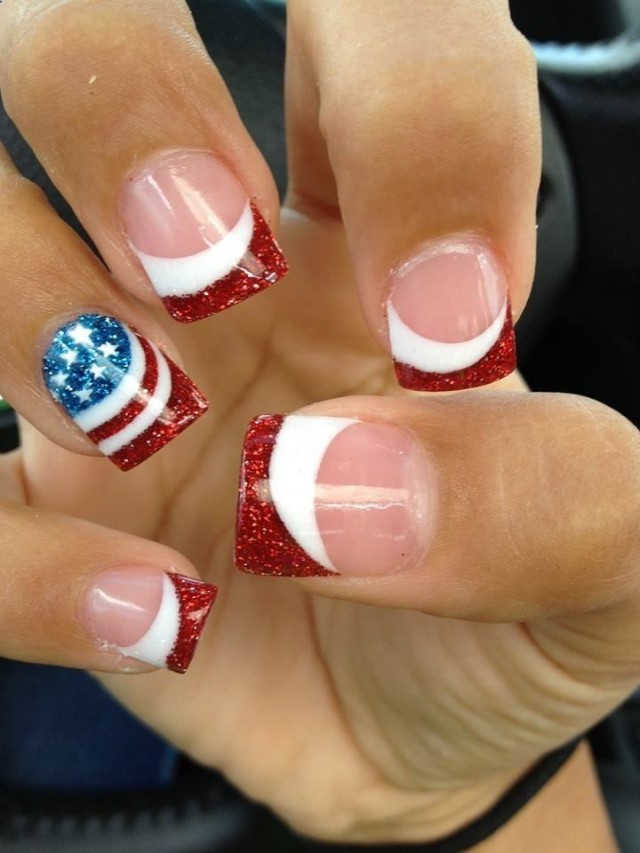 Glittery Nail Art Design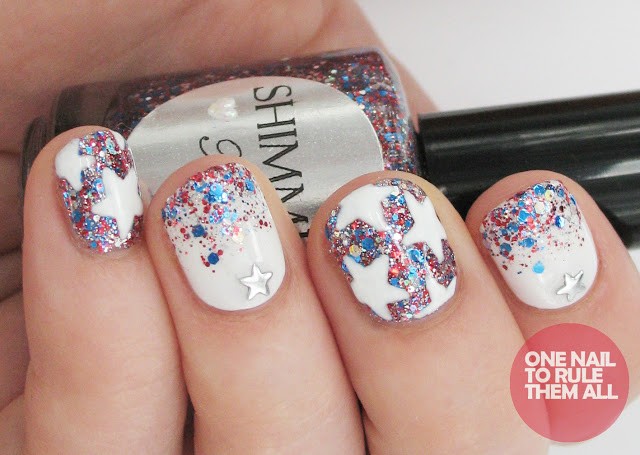 Interesting Nail Art Design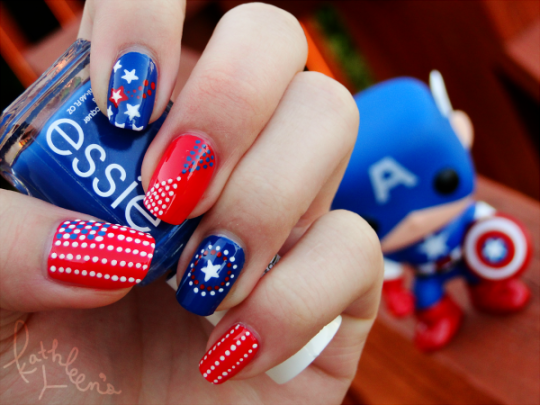 Lovely Nail Art Design with Stripes and Glitters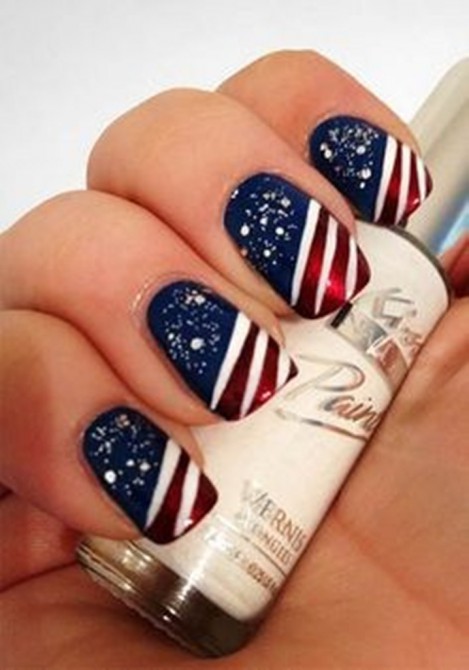 Nail Art Design with Golden Stars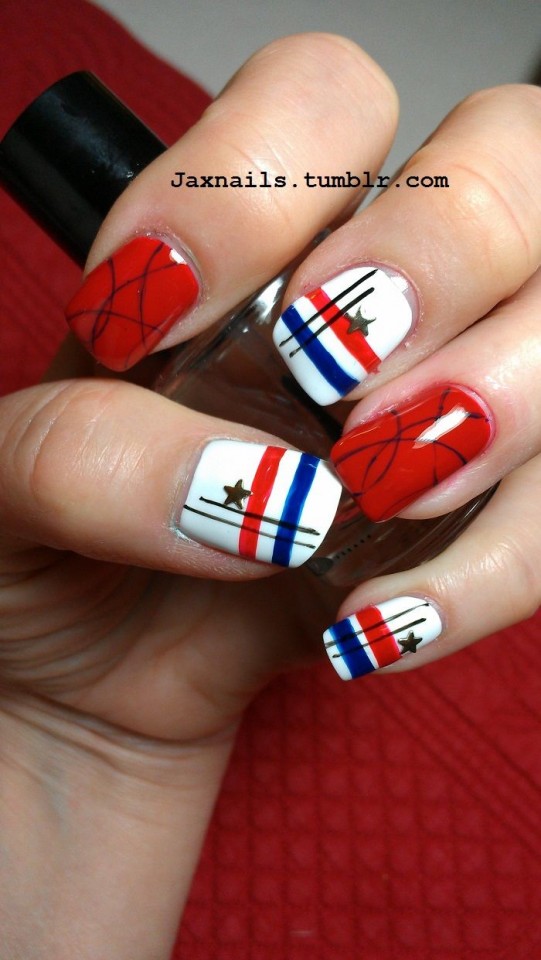 Navy Blue Nail Art Design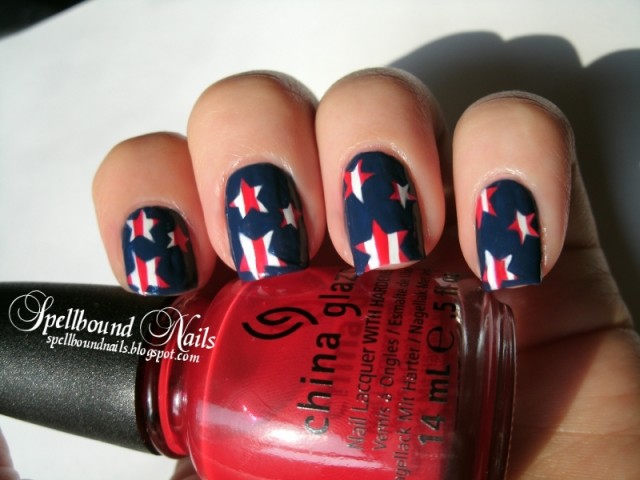 Red and Blue Nail Art Design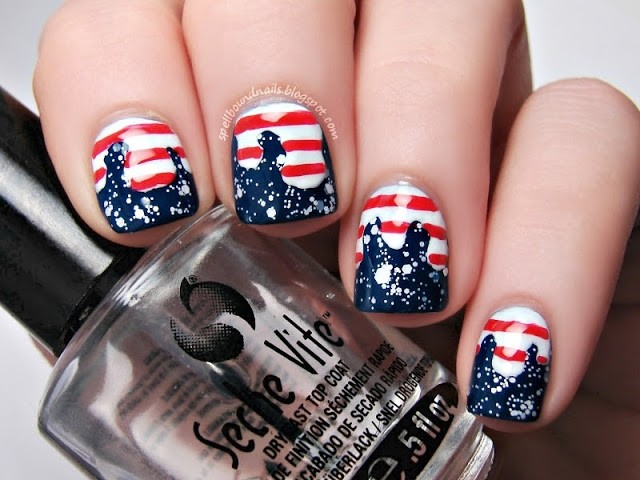 Striped Nail Art Design with Bows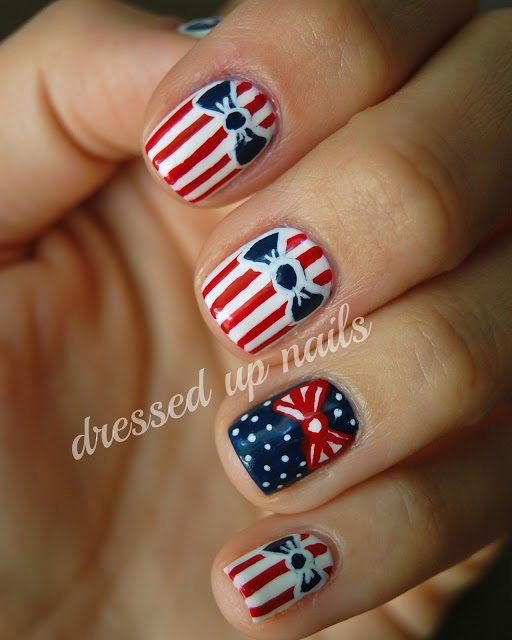 Stripes and Heart Shape Nail Art Design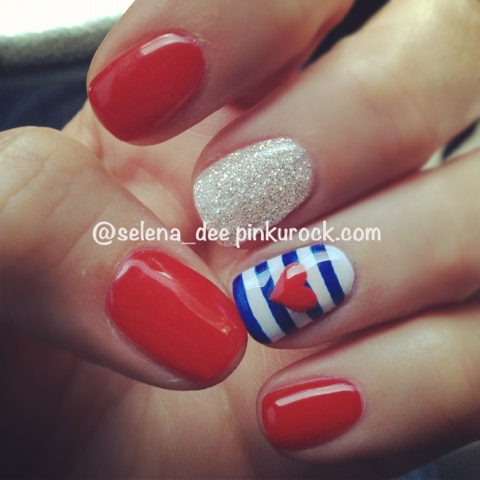 Stripes and Stars Nail Art Design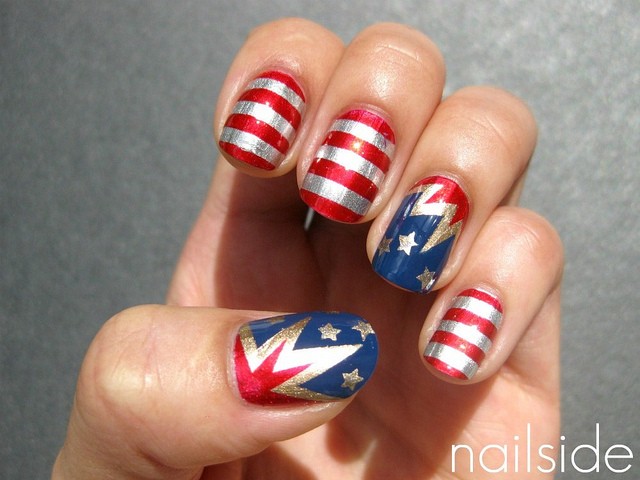 You can find more (American flag inspired nails) on prettydesigns.com