14 Outfit Ideas with Tartan Scarves
It is getting colder and colder. Scarf is one of the must-have stuff for everyone. It is versatile as well as fashionable. Also, it can not only keep you warm but also pair your outfit perfectly. Among various scarves, tartan styles are classic for every fall and winter. If you want to check out more outfit ideas with tartan scarves for the season, you will not miss today's post.
It is all about how a tartan scarf spice up your outfits! Different tartan scarf will bring different vibe to your outfit. When you wear a light top, you may wear a deep color scarf; when you glam a deep outfit, you may wear a bright color one. Don't worry about your outfit color in fall and winter because a useful tartan scarf will upgrade the whole look.
How to wear a tartan scarf? There are ways for you to learn. First, you can just wear it in the simplest way. Just drape your scarf behind the neck easily. Second, twist and drape your scarf. Make it a wrapper for your neck. Third, you can make a loop and through style. Forth, you can also make fashion knot for your scarf. You can find details on the internet and learn how to wear a scarf appropriately.
Here you can find some pairing tips and learn how to tie your scarf. Check the post out right away and get inspired.
Beige Dress, Plaid Scarf and Grey Boots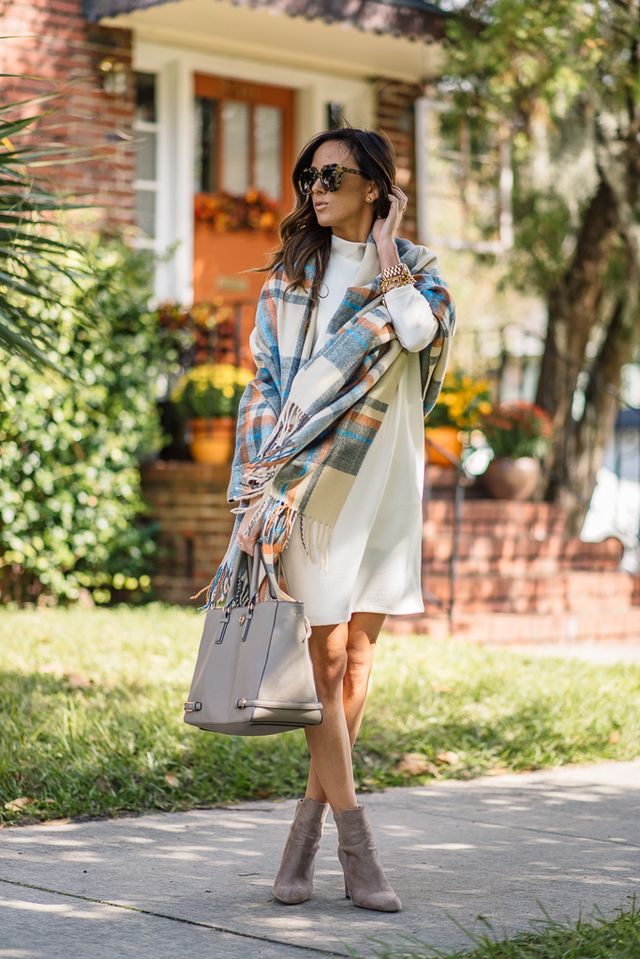 Plaid Top and Plaid Scarf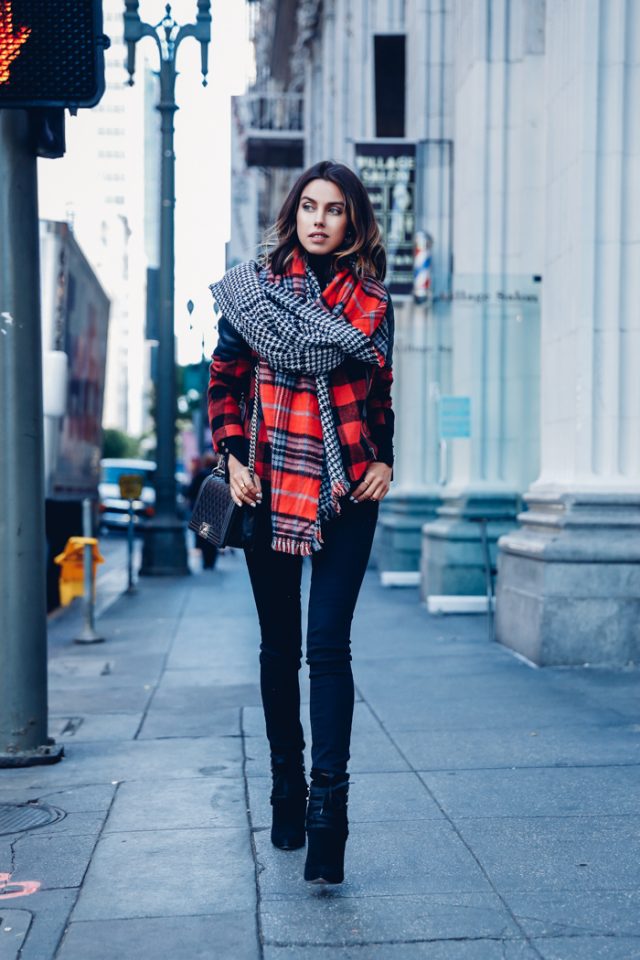 Tartan Scarf, Cardigan and Jeans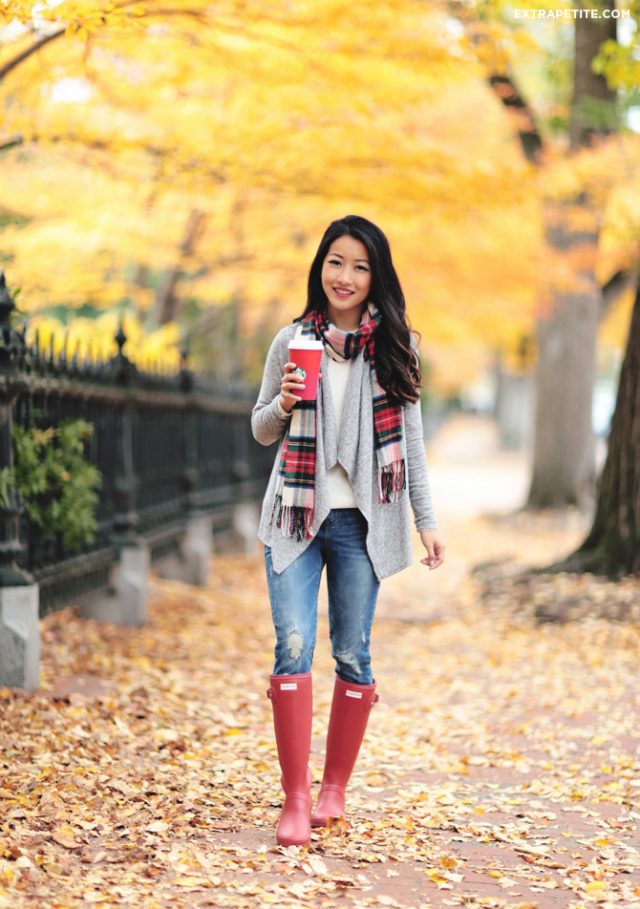 Blue Dress, Green Tartan Scarf and Brown Boots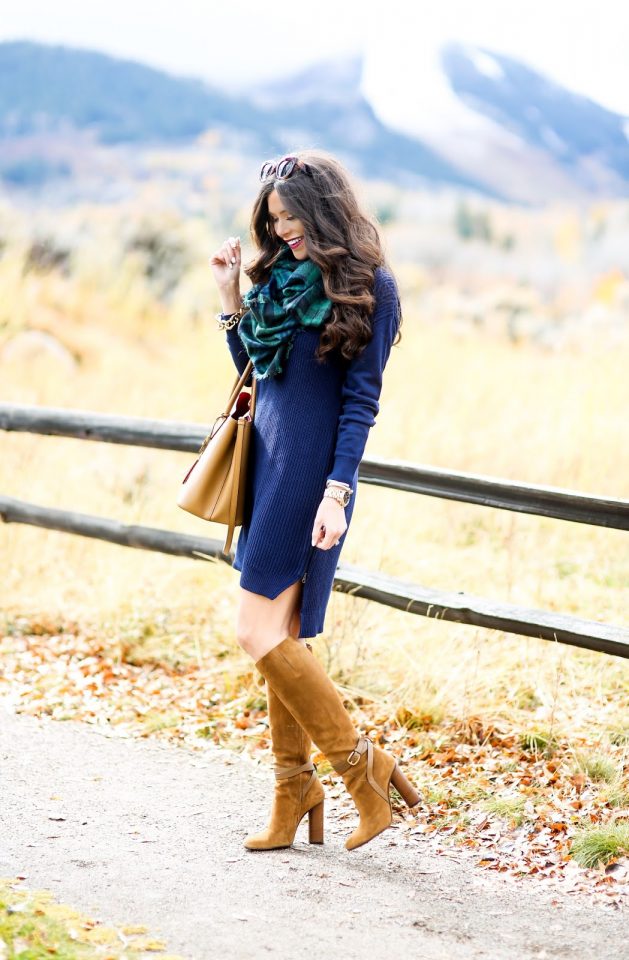 Blue Tartan Scarf and Camel Blazer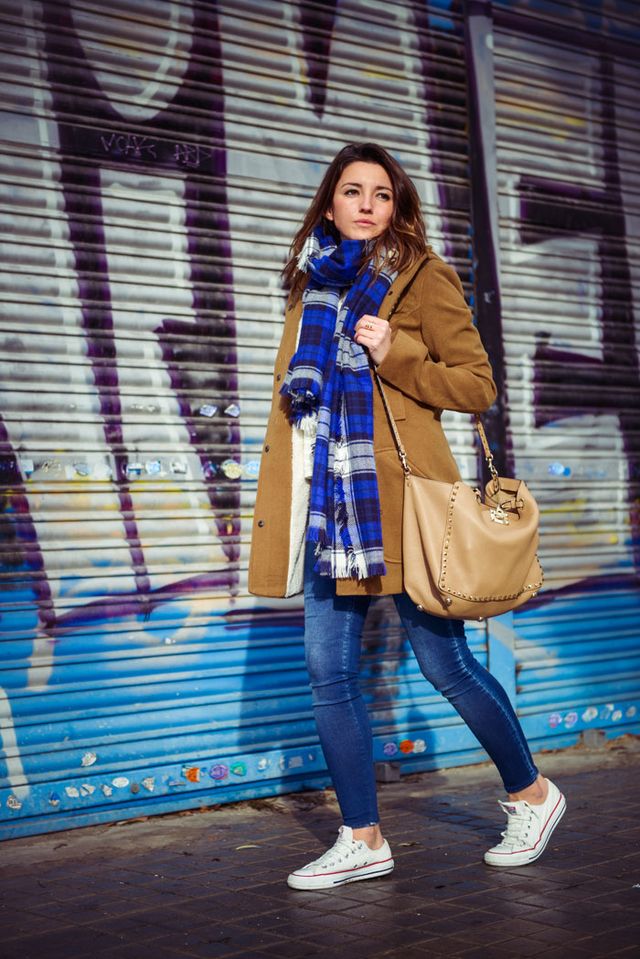 Grey Dress and Bright Tartan Scarf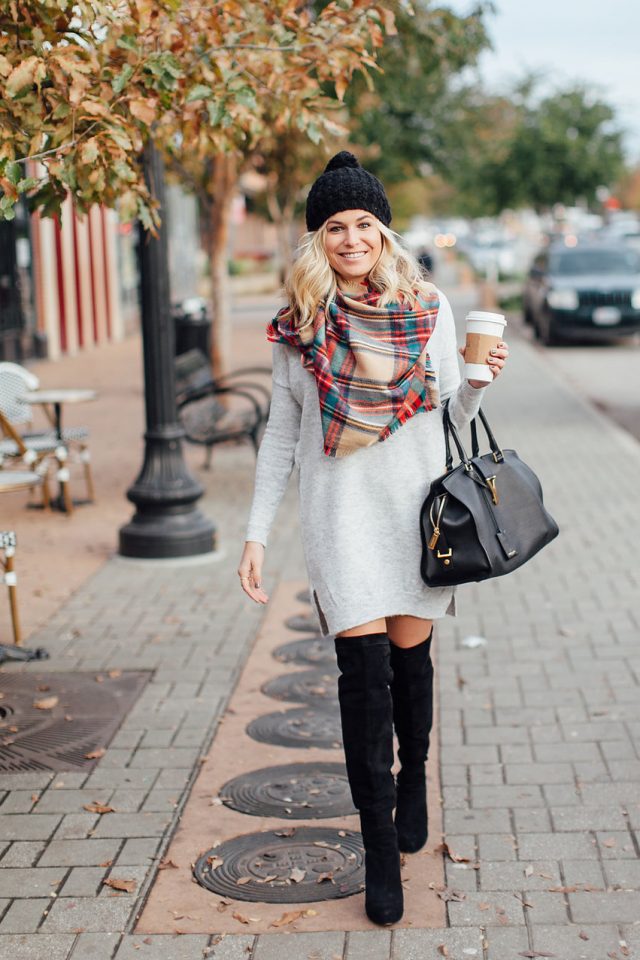 Blue Scarf, Camel Blazer and Jeans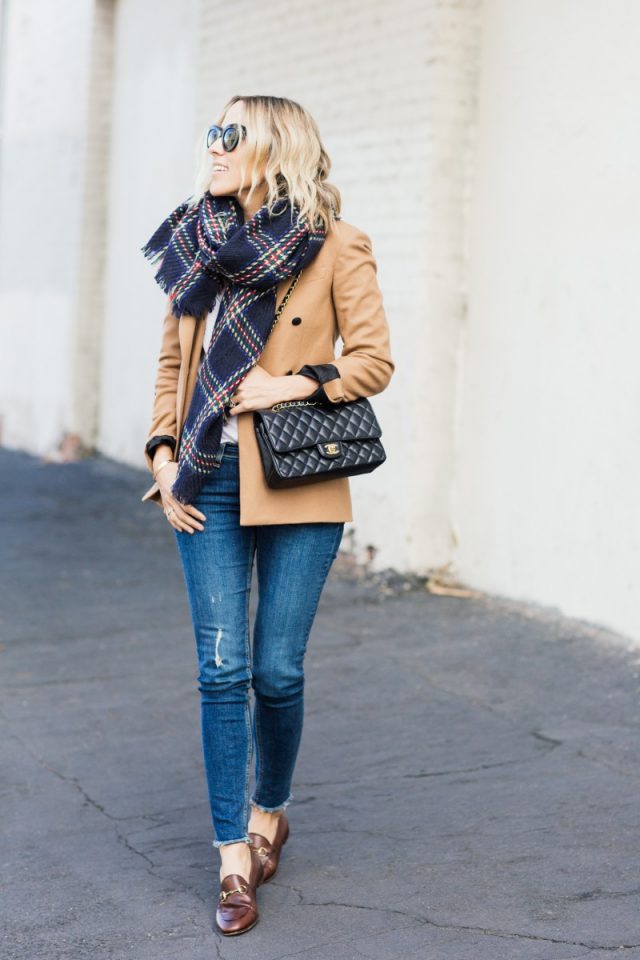 Turtleneck Sweater and Tartan Scarf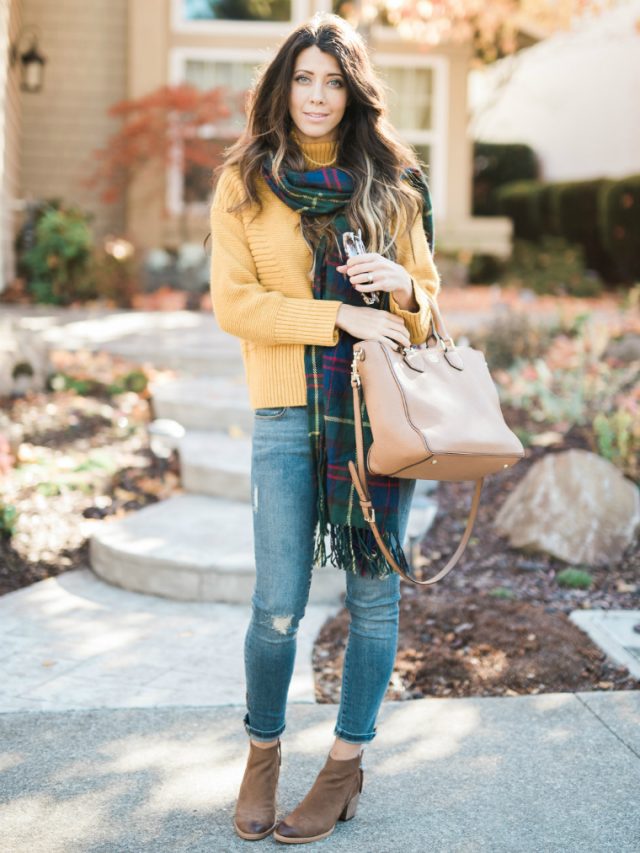 Burgundy Sweater and Tartan Scarf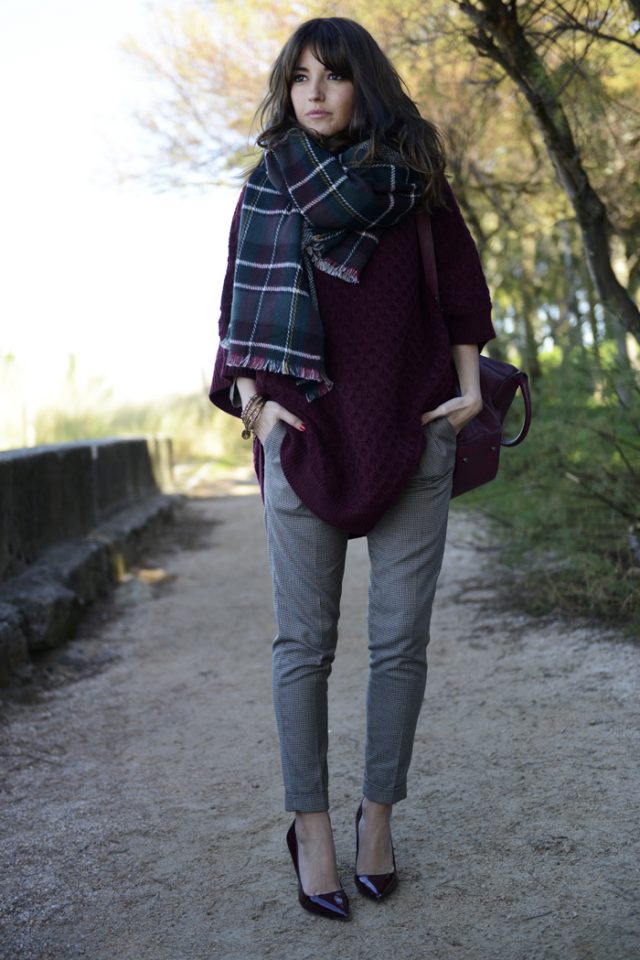 Black Jacket and Tartan Scarf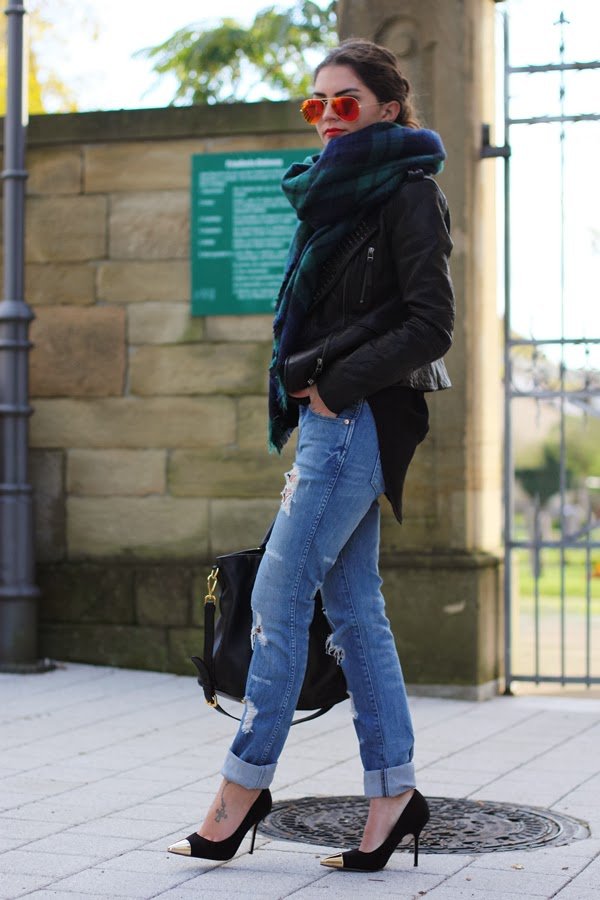 Beige Coat and Tartan Scarf
Sweater, Skirt and Tartan Scarf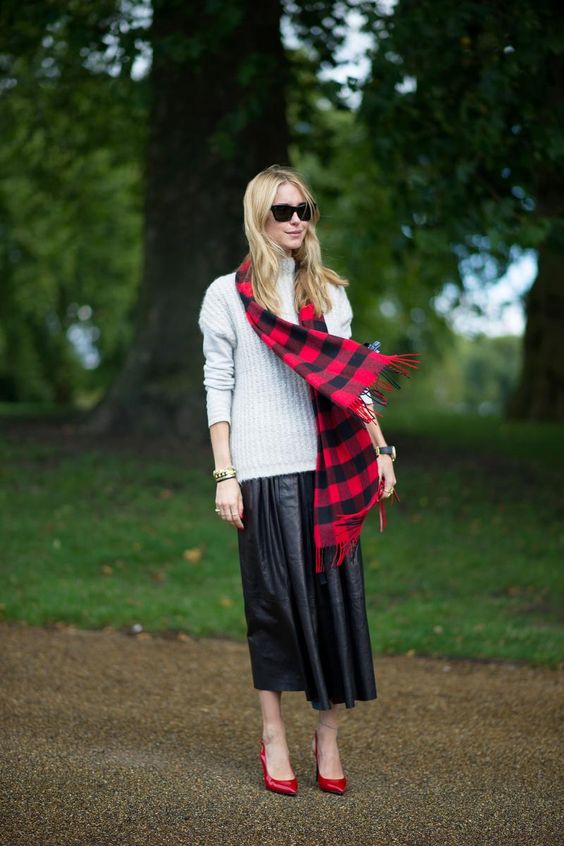 Camel Trench, Orange Sweater, Black Pants and Tartan Scarf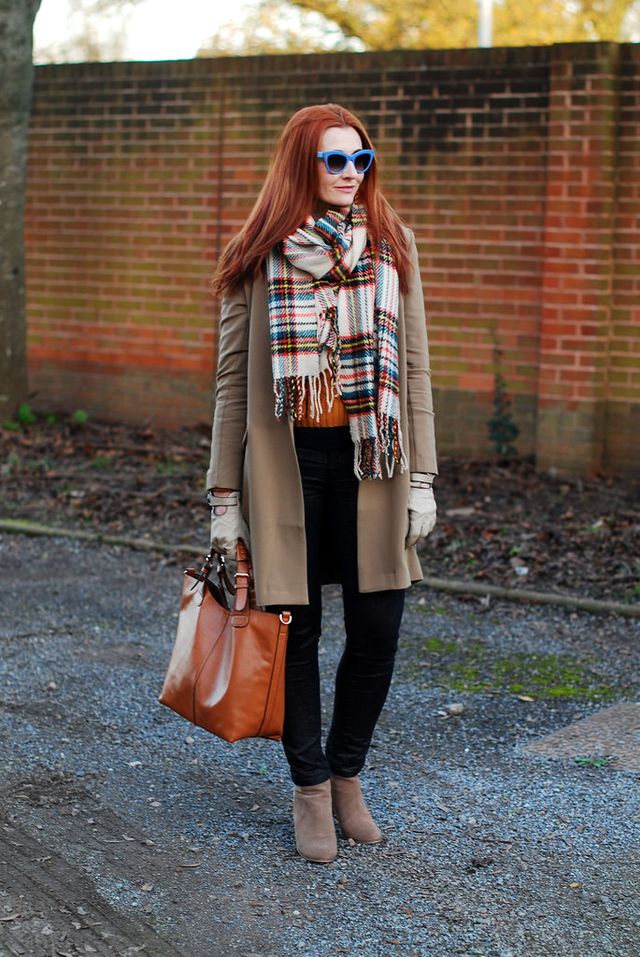 Black Outfit with Tartan Scarf