15 Adorable Hairstyles for Long Hair
The new season is coming. Have you prepared your spring wardrobe? Don't forget to style your hair to welcome the new season. Today prettydesigns is going to show you some pretty as well as adorable hairstyles Stay with us and learn how to style your long hair.
In the post, you will find various hairstyles to rock the spring look. How to have a fresh and adorable hairstyles for the new season?You can style half buns, waterfall hairstyles braided bangs…
Begin to check out the post and get inspired. The hairstyles will improve your long hair looks.
Braided Bun for Long Hair
You want to have braids and a bun at the same time? You can style the hair. Make braids first and tie a top knot.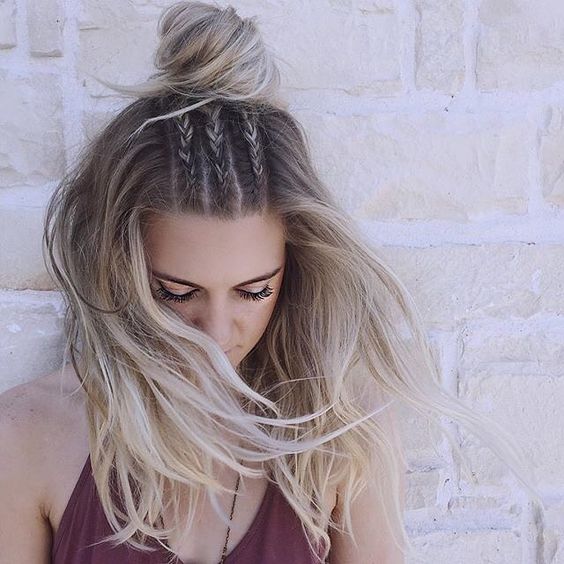 Top Bun for Wispy Long Hair
The simplest way to spice up your long hair is to make a top bun. The hair is pretty and pairs your makeup or outfits well.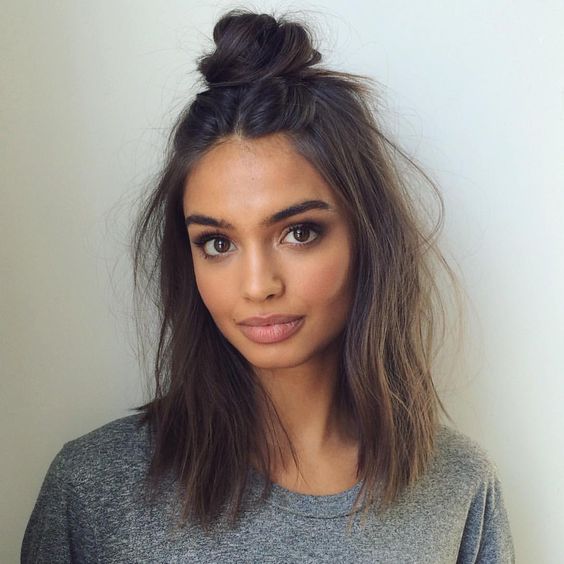 Braided Bangs and Top Bun for Long Hair
It is too annoyed to have long bangs? Don't worry. You have ways to solve the problem. Braiding your bangs is one of the pretty ways to improve the look.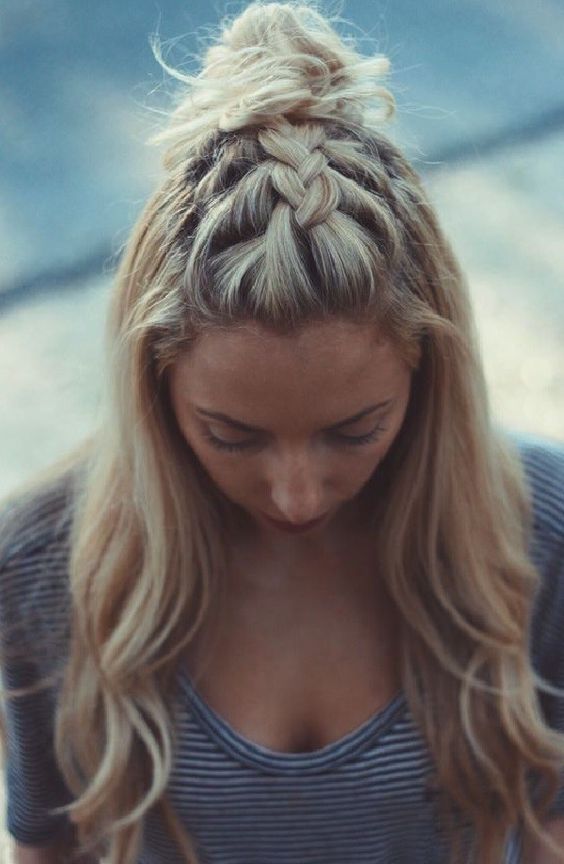 Back Bun
The floral back bun is perfect for the ombre long hair.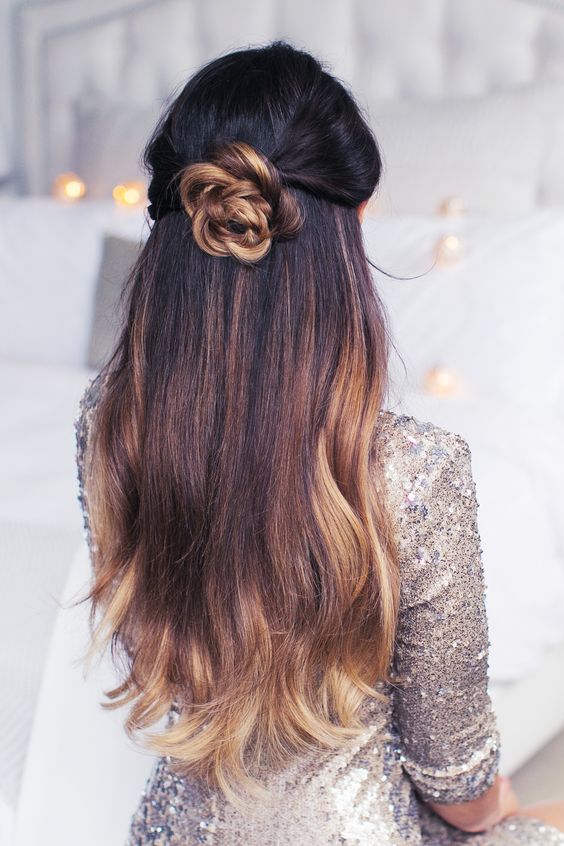 Long Hair with Braids
Braids can always be helpful to create great hair look.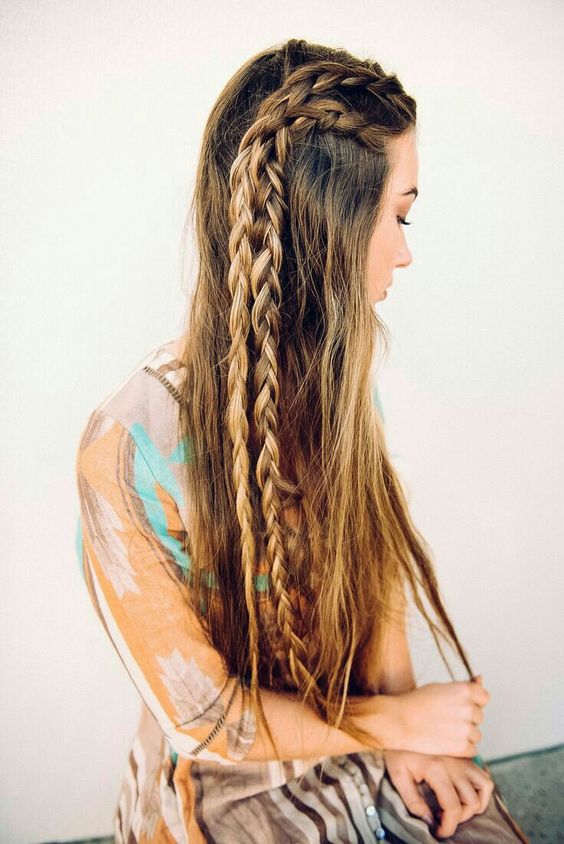 Braided Ponytail
Some girls may like styling ponytails for daily life. How to improve your ponytails? Again, the braids!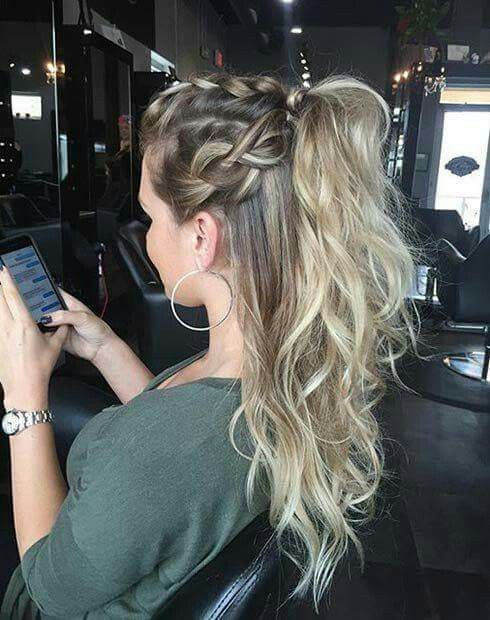 Faux-hawk Inspired Braided Long Hair
When you style your long hair, you can get inspired from the short hairstyles. This hair is pulled back and made in the faux-hawk way.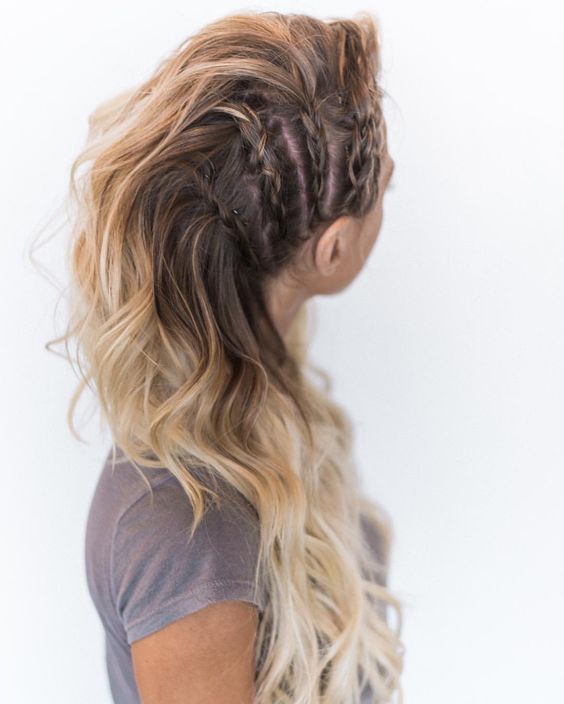 Simple Half up Half Down
Just tie a ponytail and make a half up half down hair.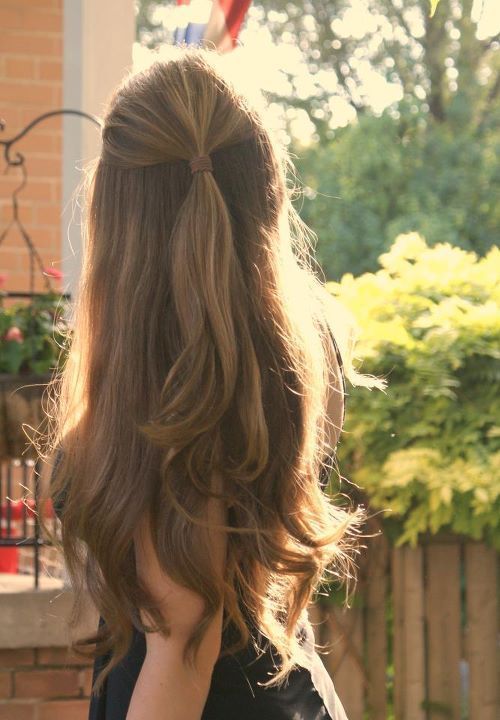 Stacked-back Long Hair with Braids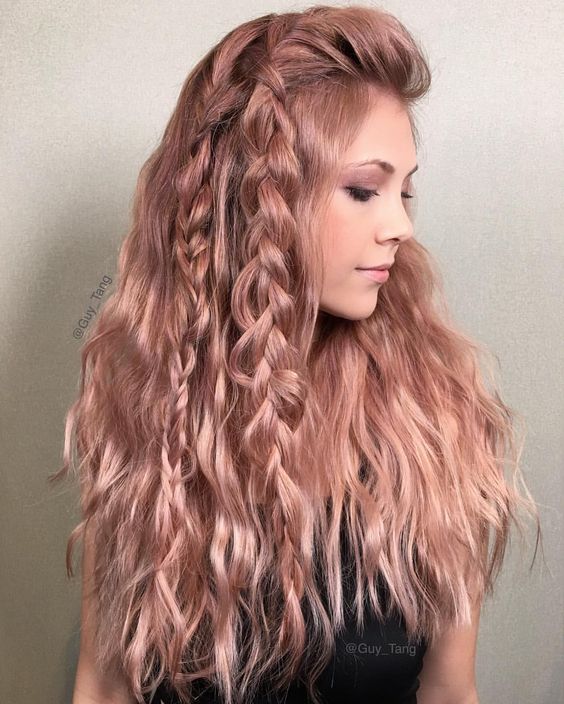 Ponytail for Weekend
The hairstyle can be made by long hair in any colors.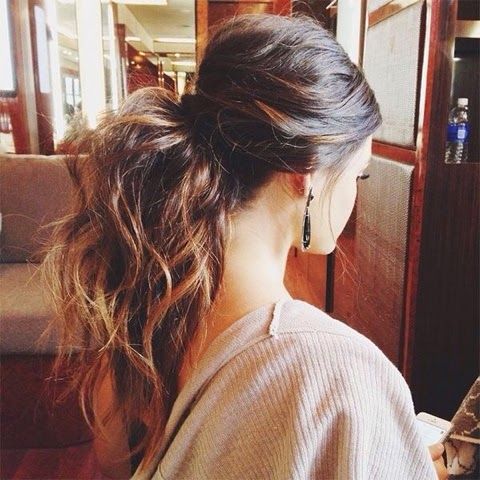 Waterfall Hair
How can girls who have long hair miss the waterfall hairstyles? It is elegant for many occasions. No matter what you choose for your looks, you can pair your outfit with a waterfall hairstyle.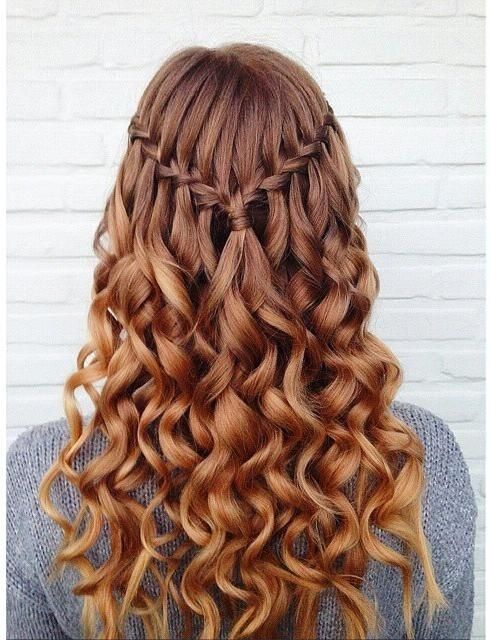 Waterfall Hair with Braids
We style a waterfall hair with a braid.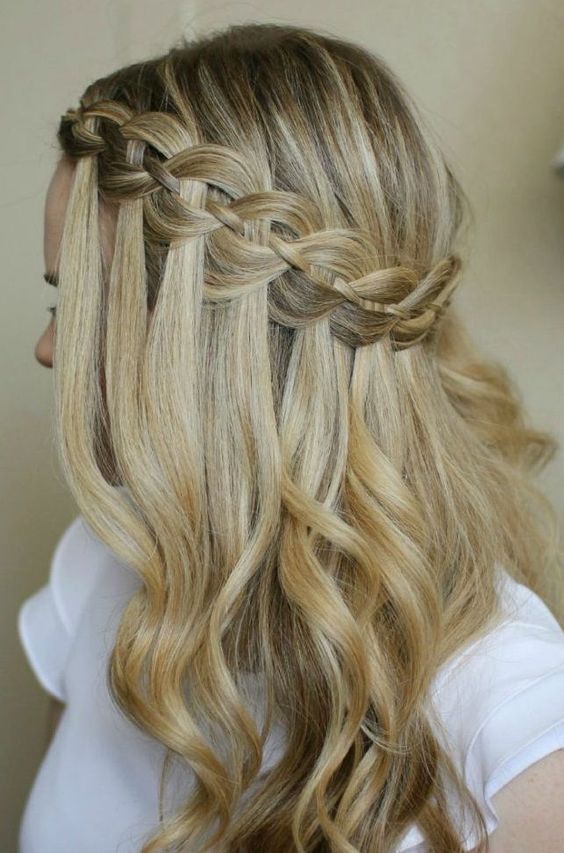 Waterfall Hair with Flowers
Waterfall hairstyles are perfect for the brides because they do pair the dress well.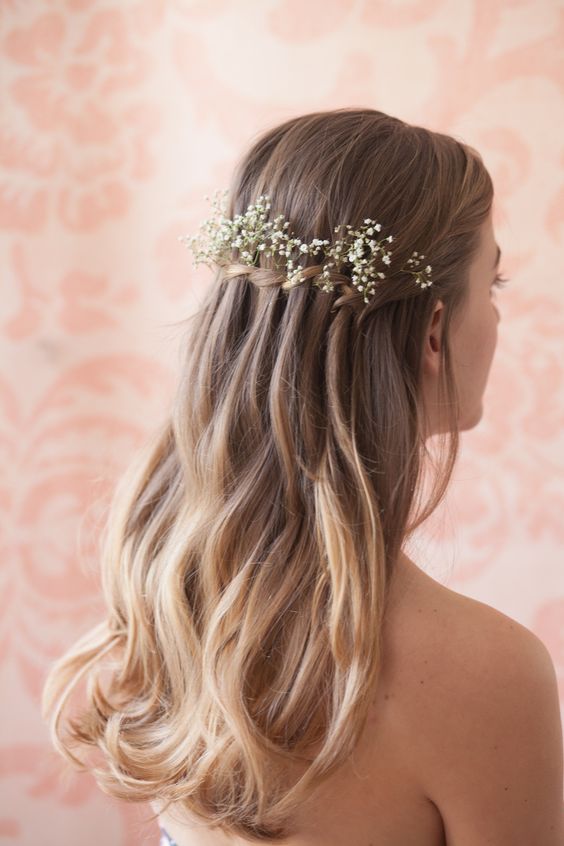 Twisted Waterfall Hairstyle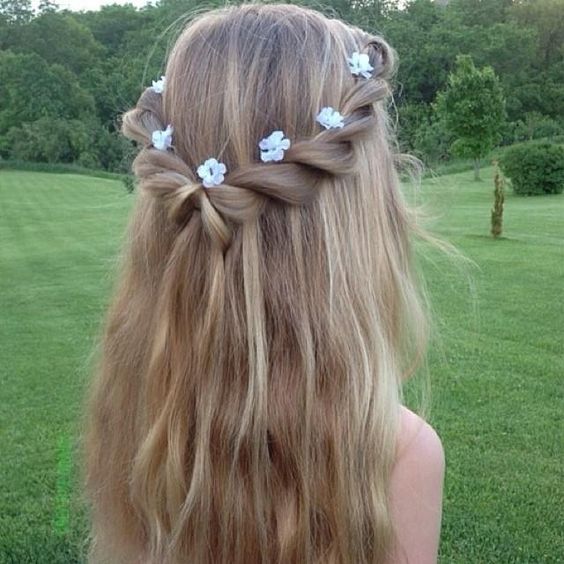 Waterfall Braid Hair