15 Celebrities Tell You How to Style Crown Braids
Braided hairstyles are popular for the seasons. Crown braid hair do is one of trendy braided hairstyles which are adored by women. If you haven't experienced with the crown braids before, you can get some styling ideas from the female celebrities.
Today's post will show you crown braided hairstyles. You can see how they look in the trendy hair looks. What's more, you will learn more tricks to style your own crown braids. You can style a milkmaid braid or a halo braid for your next events. The hairstyle can be made with your long hair or shoulder-length hair.
15 celebrities will give ideas for you to glam a pretty crown braid. Have no hesitation to check the ideas out.
Emma Watson Crown Braid
Do you still remember Emma Watson's crown braid look? She is beautiful in her hair and outfit.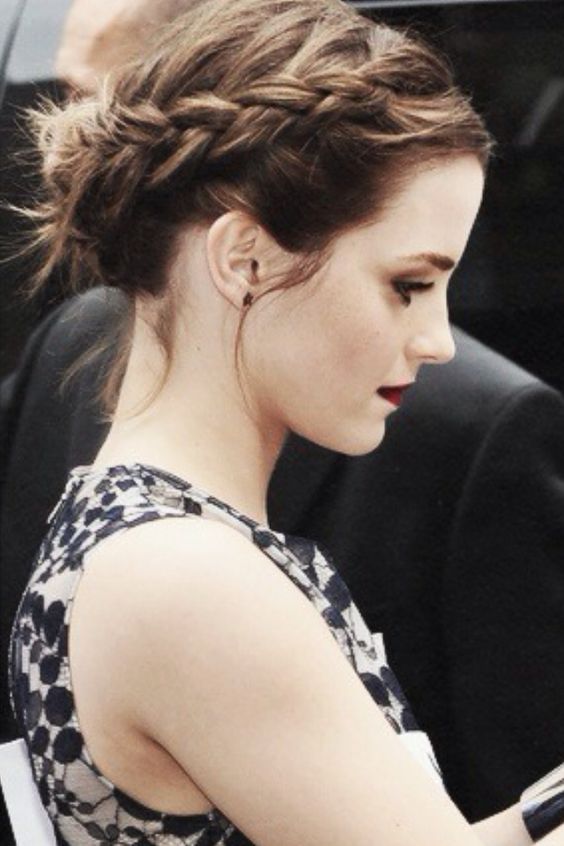 Drew Barrymore Crown Braid
It seems that celebrities love milkmaid braids every time when they attend some events. Drew Barrymore also styles a crown braid for her black dress this time.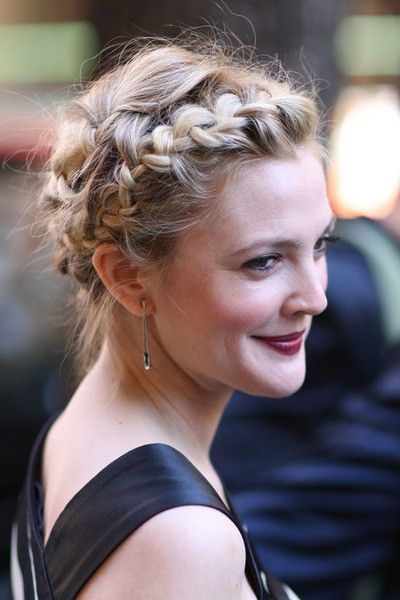 Holland Roden Crown Braid
Holland Roden makes her crown braid in a heart shape. The hair is so romantic that it goes well with her pink makeup and dress.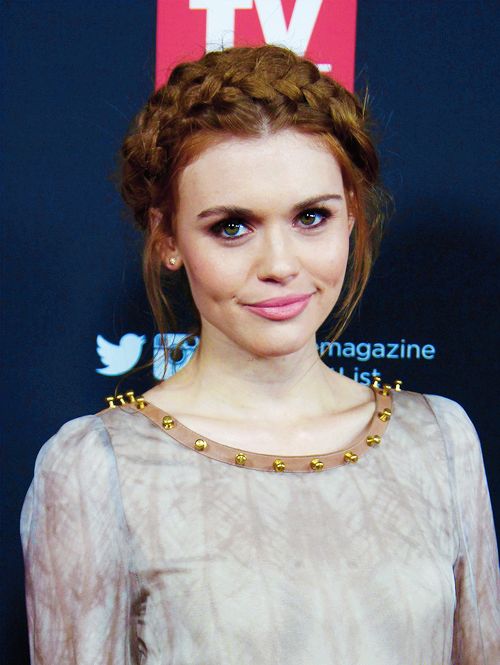 Hayley Atwell Crown Braid
Hayley Atwell's milkmaid braid makes her face glow in the event.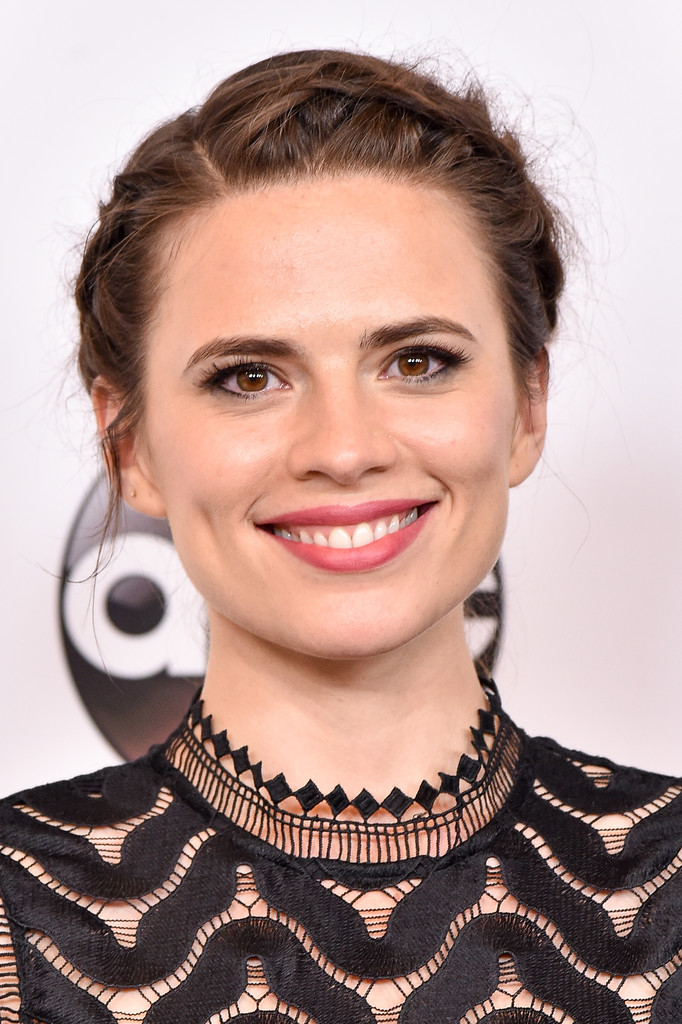 Constance Wu Crown Braid
Constance Wu looks edgy in her perfect crown braid. Though her hair tone doesn't add colors to her look, the hairstyle catches eyes with the perfect braid and face-framing locks.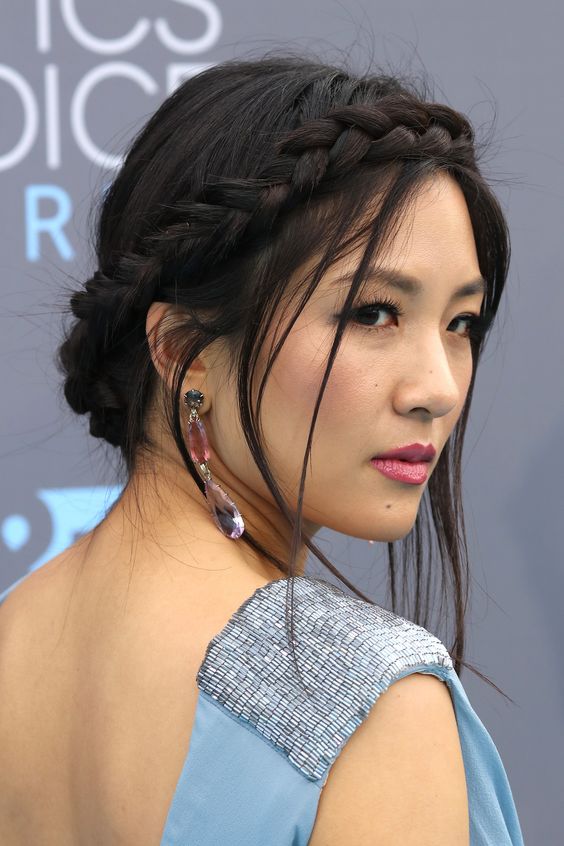 Emma Robert Crown Braid
What will you style for your summer hair do? Emma Robert's crown braid will be your best choice. You can style a chunk braid and put it around the crowd. Don't forget to leave the side parting.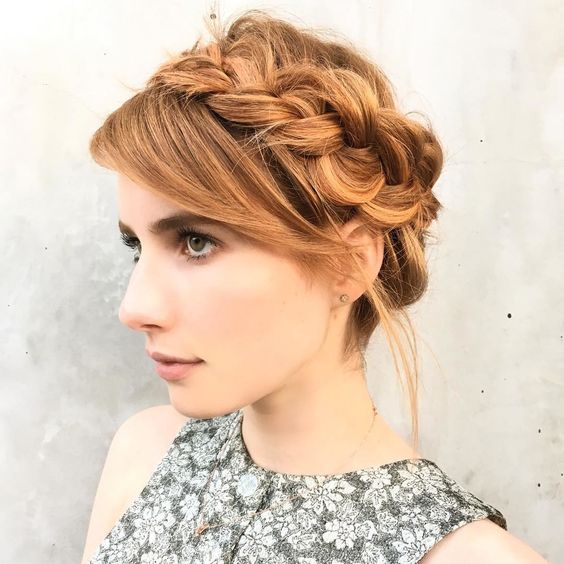 Rachel Mcadams Crown Braid
How to pair glitter dress? Style Rachel Mcadams' hair look!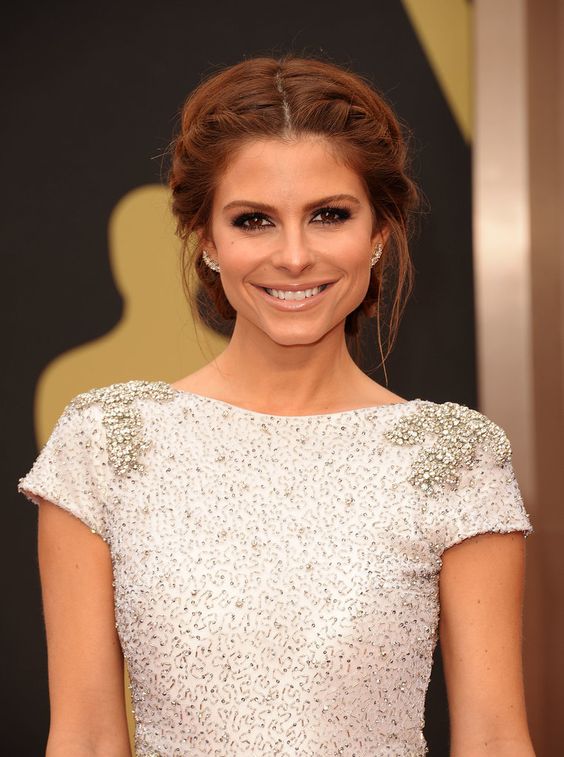 Jennifer Lawrence Crown Braid
Jennifer Lawrence parts her bangs to pair the pretty crown braid. She looks elegant and sweet in the hair.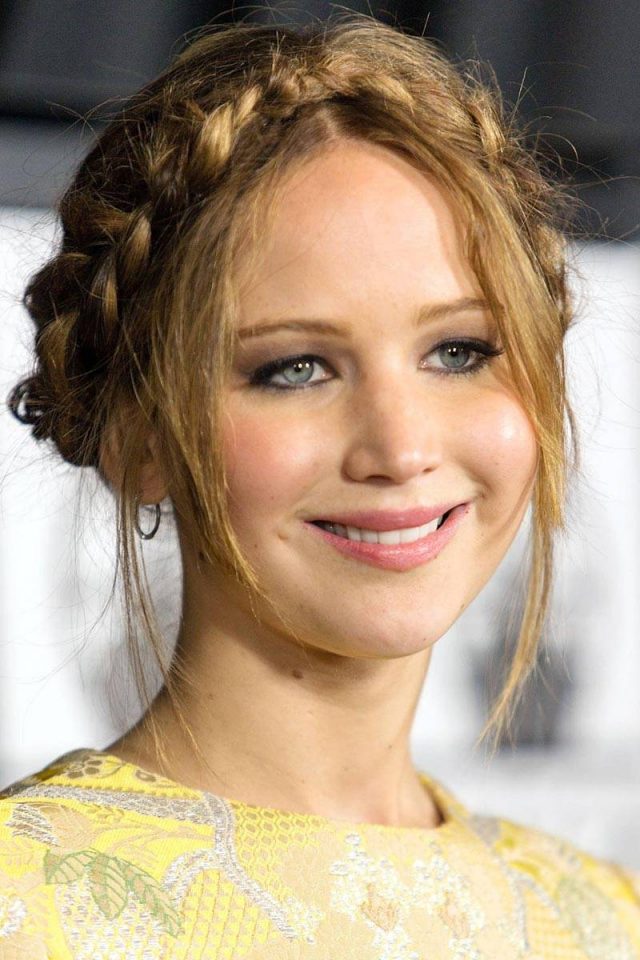 Julianne Hough Crown Braid
Julianne Hough pulls all the locks up and makes a crown braid without bangs. She puts on light makeup to pair this easy hair do.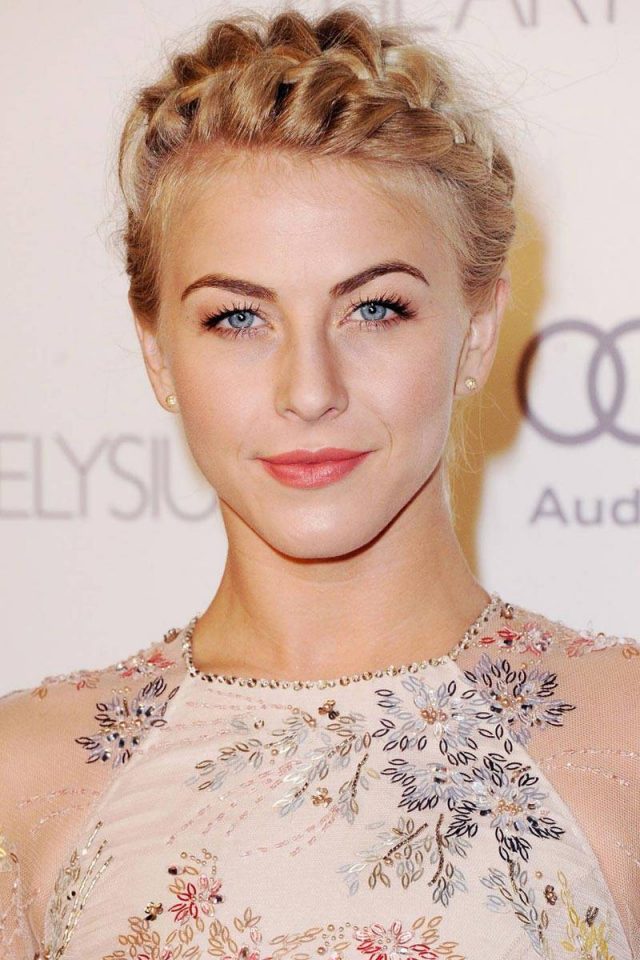 Dianna Agron Crown Braid
It is a little sophisticated to style a double-braided crown for the look. Dianna Agron not only did it, but also made it more beautiful. She wore a pink dress and pink makeup to complete the look.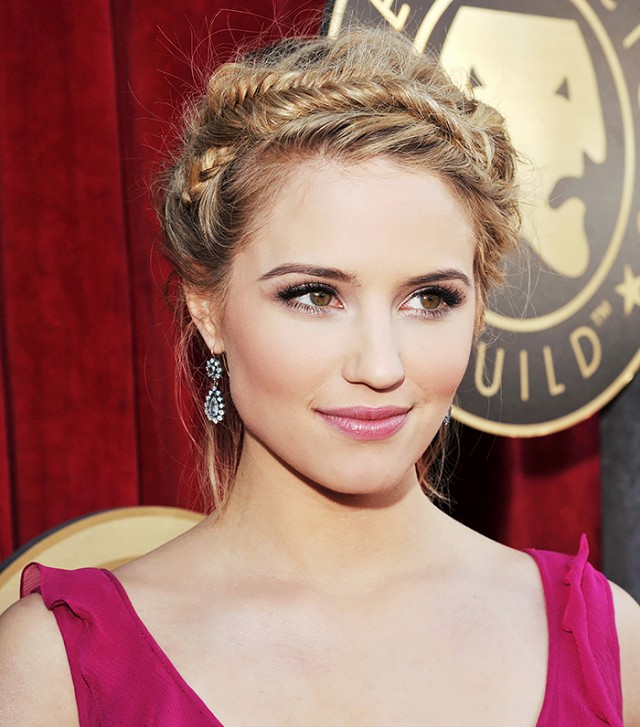 Rita Ora
Rita Ora makes a trendy crown braid to pair her nude makeup.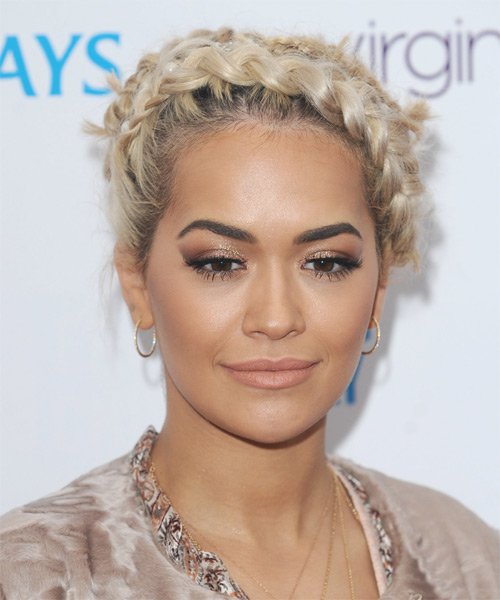 Kate Bosworth Crown Braid
Do you get inspiration from Kate Bosworth's hair look? She makes a perfect updo for her outfit. She styles several braids to get a sophisticate hair do.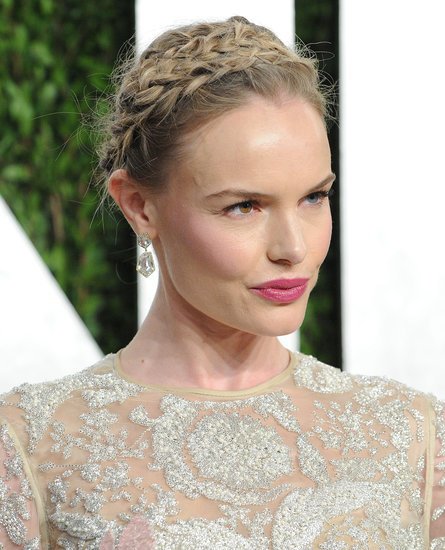 Bella Thorne Crown Braid
Bella Thorne wears a crown braid with face-framing bangs for her red carpet look. The tone of her hair matches perfectly with her makeup tone. She looks sassy and pretty.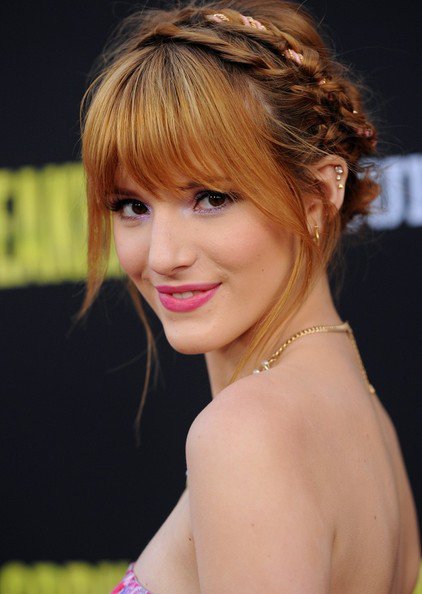 Jessica Alba Crown Braid
When the days get hotter, your long hair may make you annoyed. The best solution is to style a crown braid like Jessica Alba's. She sweeps her locks up and styles an edge crown braid well.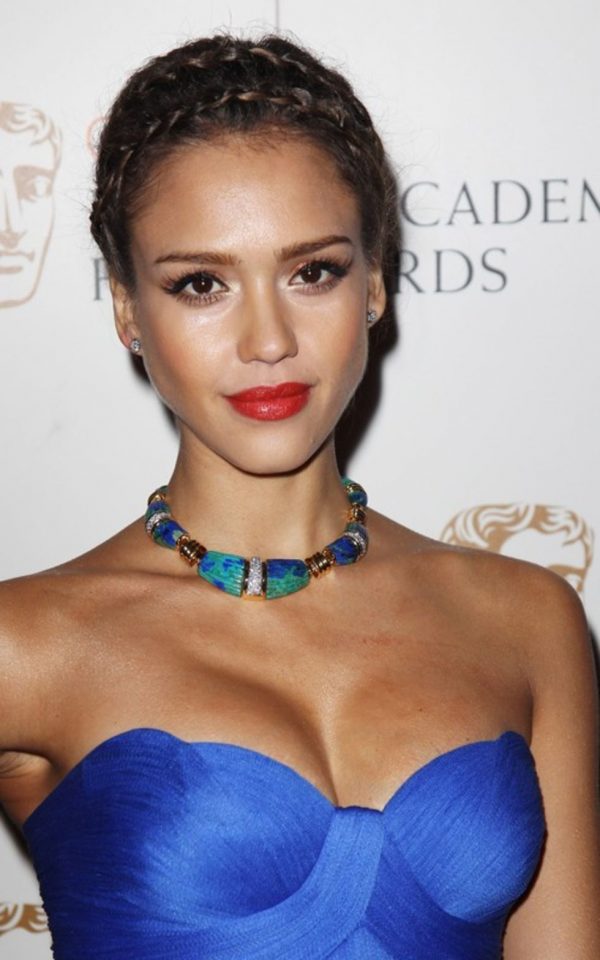 Katy Perry Crown Braid
You can upgrade your crown braid with a bright color ribbon. Katy Petty adds a golden ribbon to her braided hair in order to match her earrings and outfit.