15 Cute Nail Art Designs You Will Fall in Love With
So you've got your dream outfit together- right down to the perfect accessories and hair on point- but there's something missing? Sometimes one of the most overlooked parts of any look is nails! Whether you go for a stiletto shape like Lana Del Rey, eye-catching sparkles, a vivid tribal pattern or add some 3D additions to your fingertips, you're sure to be amazed by how much some seriously stunning nail art can transform your image. So if you know that you want to spruce up your nails this season, but are stuck for ideas on exactly how to go about it, rest assured that we have done the hard work for you! Here are 15 of the cutest and most beautiful nail art looks for you to try out. No matter what your personal style, you'll find the ideal design for you.
1. Tutti Frutti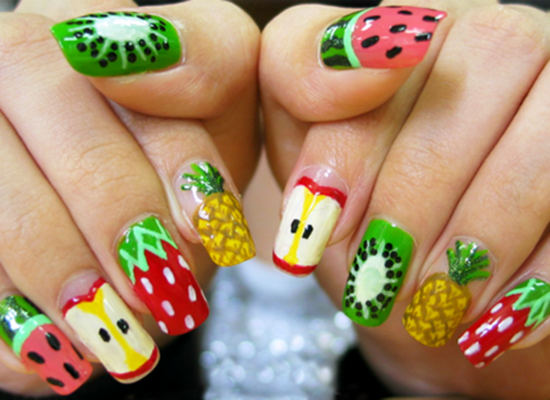 If you're looking for something truly tasty and extra sweet, fruit-themed nail art is an imaginative way to get your daily fill of fresh fruit. From tropical watermelons to glossy green apples, Mother Nature has given us plenty of creative and colorful pieces of inspiration when it comes to fruity nail art designs.
2. Geometric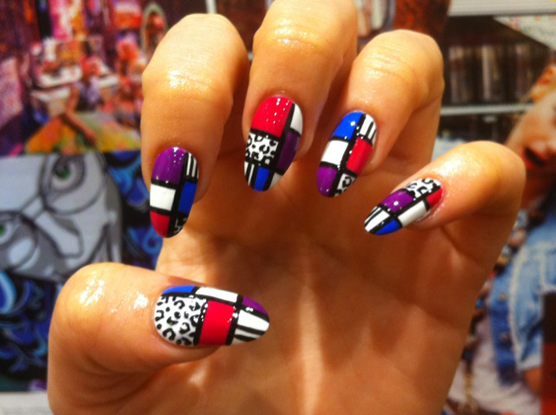 What could be more eye-catching than a bold geometric nail design? Opt for simple shapes like squares and triangles so that you can fill them in with as many different colors and patterns as you like.
3. Animal Print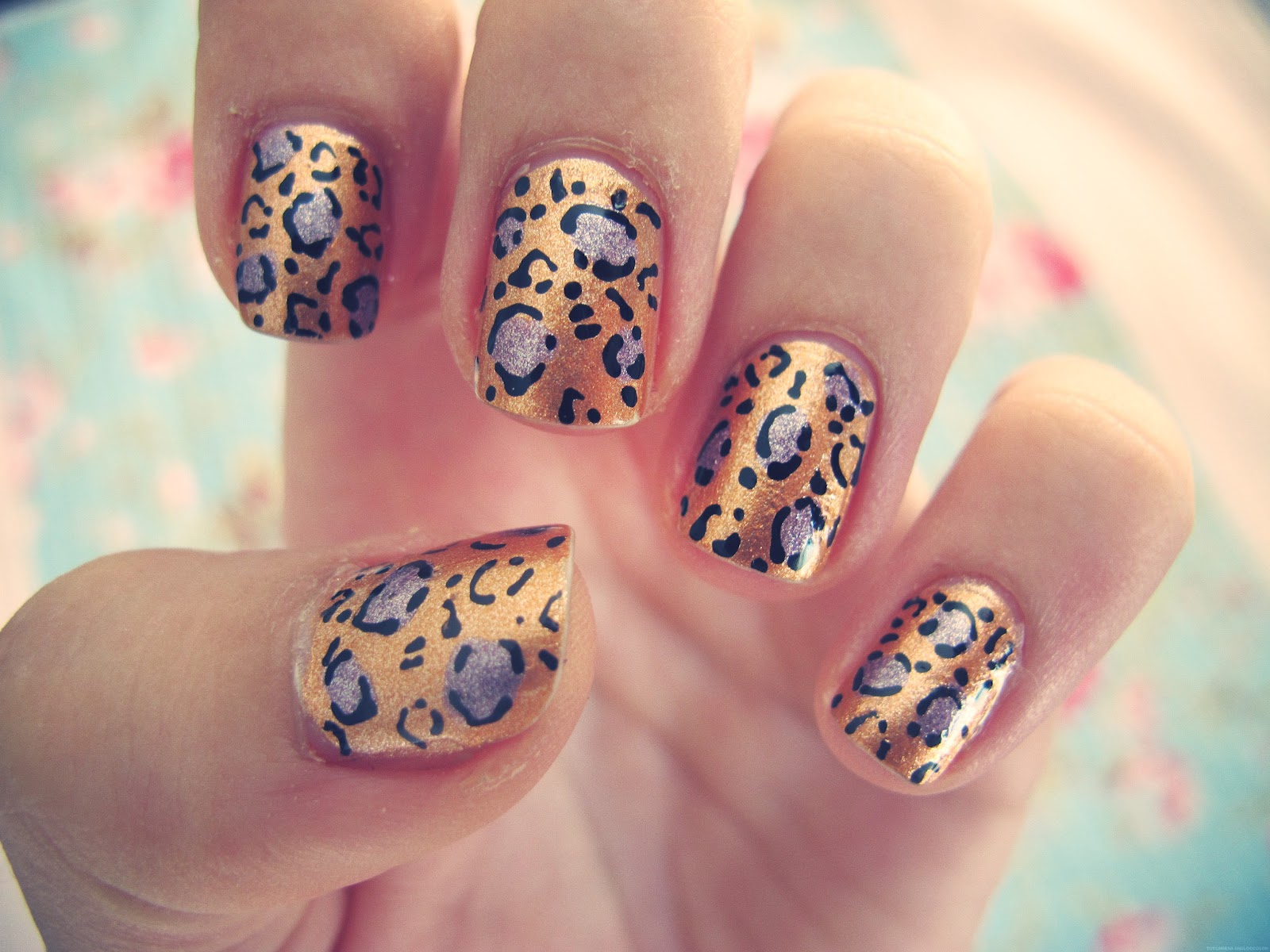 Let your wild side loose by painting your claws a bold animal design. Leopard print  (like the one shown in this picture) is a wildly popular choice and it's easy to see why! Other pretty prints include tiger stripes or perhaps a vivid zebra pattern.
4. Monochrome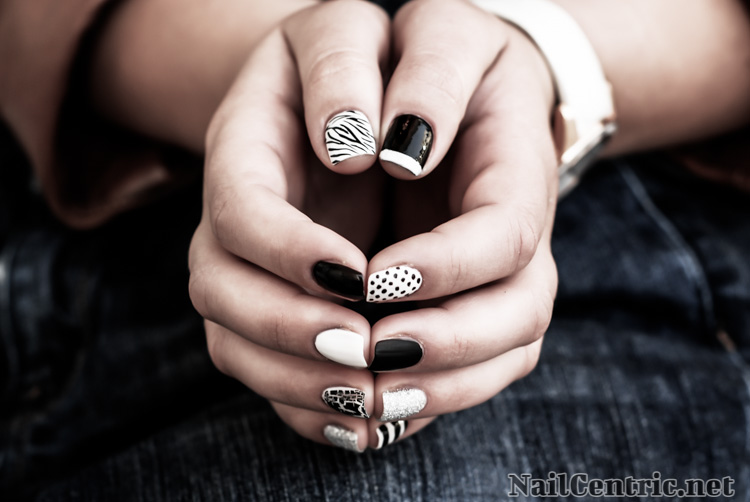 Beautiful nail art doesn't have to be filled with vibrant colours. Why not go for a stunning pattern in classic black and white if you'd like to go for a more subtle look?
5. Half Moon Designs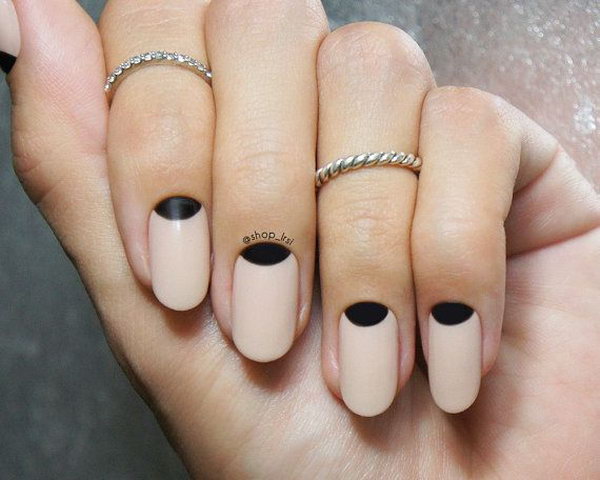 Of all the nail art looks in this list, the half moon style is probably the most classic. From the flapper girls of the 1920s to pin-up sirens of the 1950s, half moon nails have stayed in fashion for decades. This is no surprise as this chic style makes your nails look longer, healthier and leaves plenty of room for creativity.
6.  Tropical Treats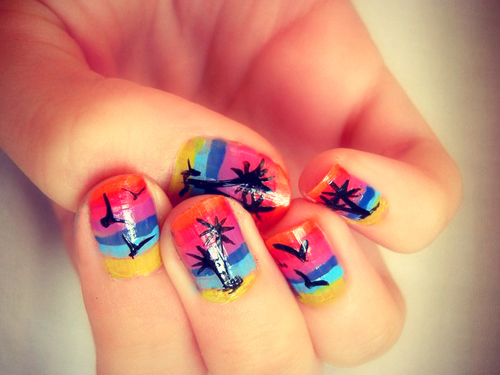 Life's a beach when you treat your nails to some tropical artwork. Think: exotic islands, Caribbean sunsets, swaying palm trees and jungle flowers. This is a dreamy look that is certain to brighten up even the dreariest of winter days.
7. Smiley Faces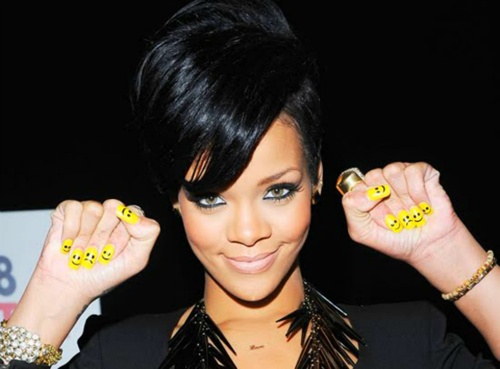 Take a leaf out of RiRi's book and turn that frown upside down. How could anyone not smile when they see ten tiny faces looking up from their finger tips? We think this look is simple, bright and truly unique.
8. Mix n Match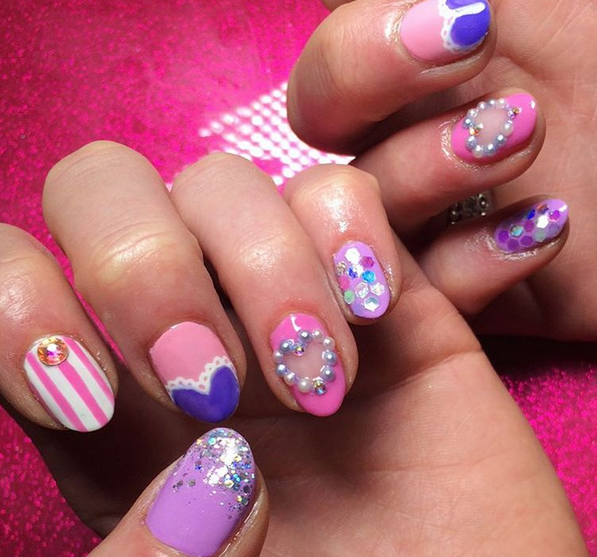 Nails are the perfect opportunity to really show off your girly side. Take your pick from sequins, glitter, mini pearls and an array of feminine colors to create some playful nail art that really expresses your personality.
9. Sun and Moon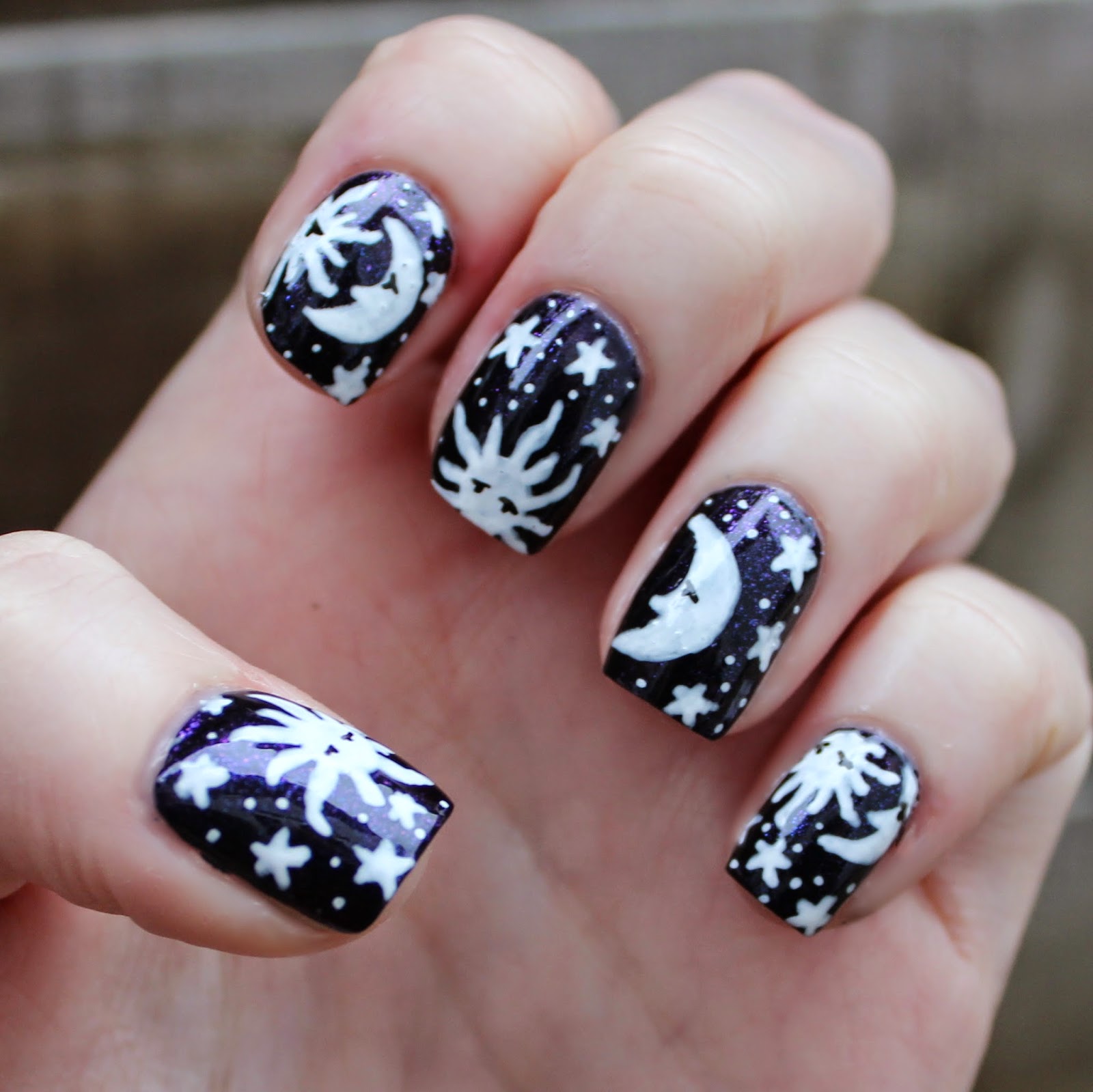 Sun and moon designs are seriously stylish and have a magical vibe about them. This style of nail art can look great in black and white, gold and silver or even with an added touch of starry sparkle.
10. Flower Power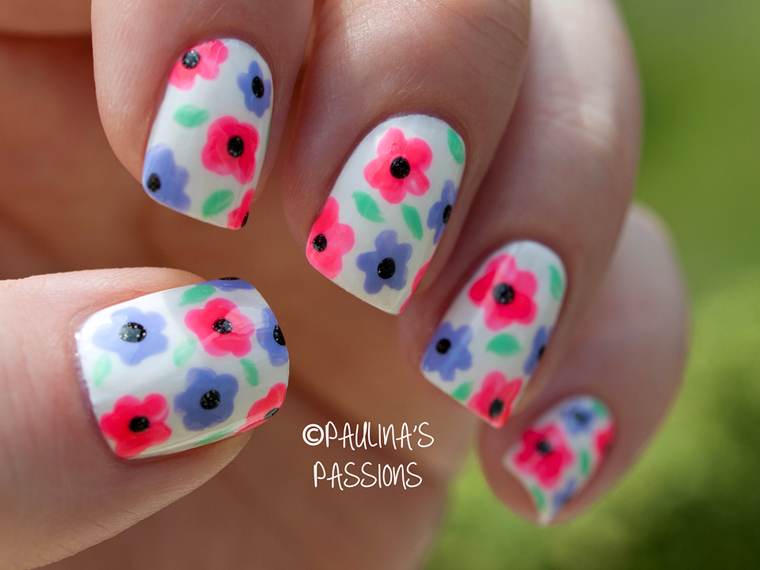 You might be more used to adding flowers to your outfit in the form of a floral print, a perfume or even a hair accessory, but have you ever considered a flower power nail design? This look can be classy and understated or bold and even 3D. The color and design can be down to you and whatever your favorite flower is.
11. Cartoon Cuties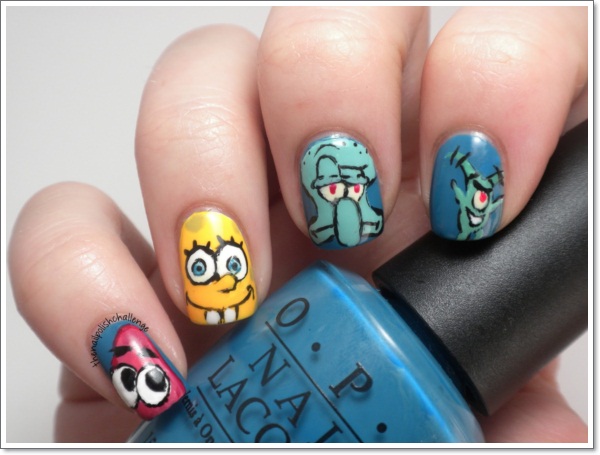 We did say that these would be the 15 cutest nail art designs around, and what could be more adorable than a handful of your favourite cartoon characters? Whether you're a Loony Tunes fanatic or a Disney devotee, recreate these animated icons using stickers, stencils or just go freehand.
12. Crackly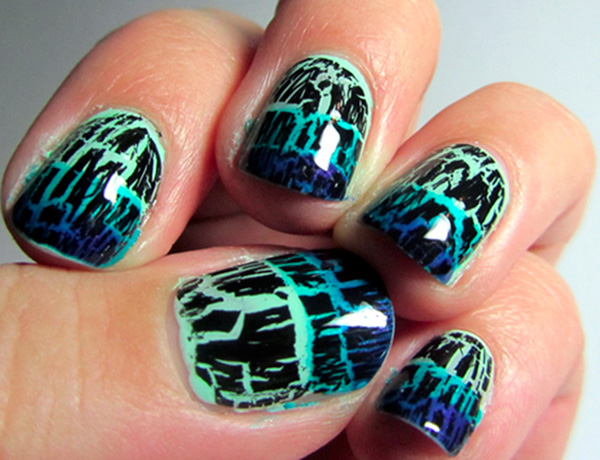 Crackled nail polish came on to the scene a few years ago and has been hugely popular ever since. This unique design has an almost supernatural style to it which is achieved by picking your favorite base color and then applying a special crackled nail polish over it. When the top layer dries it will shrink and separate to create a shattered look.
13. Pom Pom Nails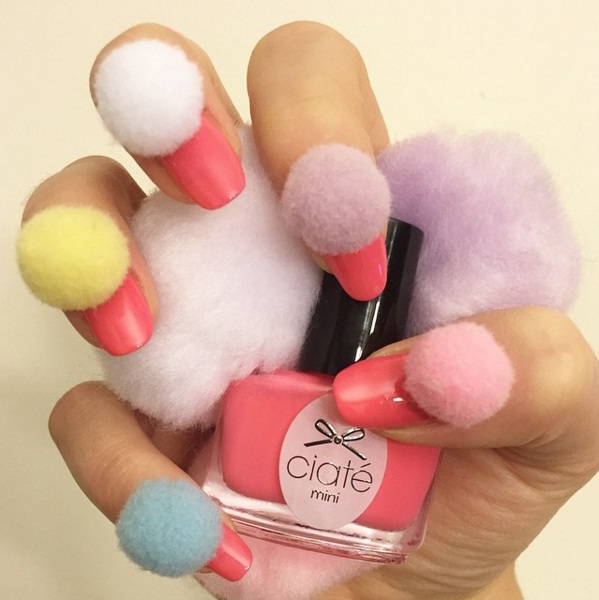 Pom pom nails are cute, pretty and a sure-fire way to stand out from the crowd. These fluffy little balls can be found in any good art and crafts store. All you have to do is find the size and color that suits you best and apply them with a strong false nail adhesive.
14. Polkadots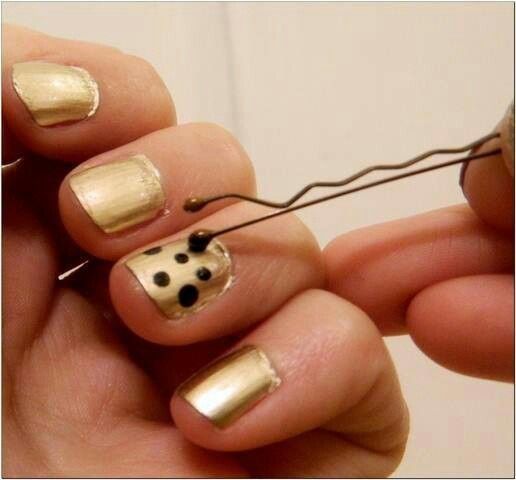 Spotty nail art is a timeless look that is cute and fun at any age and in any color. The surprisingly simple hack shown in the picture means that you can create professional looking polkadots at home by applying nail polish to the round end of a bobby pin.
15. Busy Bee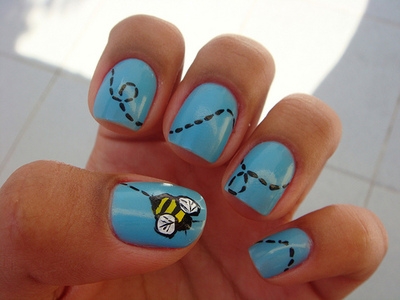 Finally, this adorable design is incredibly simple way to put a smile on your face. All you need to recreate this bumbling style is four nail polish shades and a steady hand!