20 Waffle Iron Recipes – Cook With Your Waffle Iron!
Wonuts, s'moreffles, fritafelles— your waffle iron is the key to all kinds of wonderful. Let's not beat around the brunch: Waffles are God's gift to carb lovers everywhere.
So take out the stepstool and pull your waffle maker down from the top shelf. Here are some great waffle iron recipes to prove it deserves a permanent place on your countertop.
Waffle Maker Recipe: 

APPLE PIE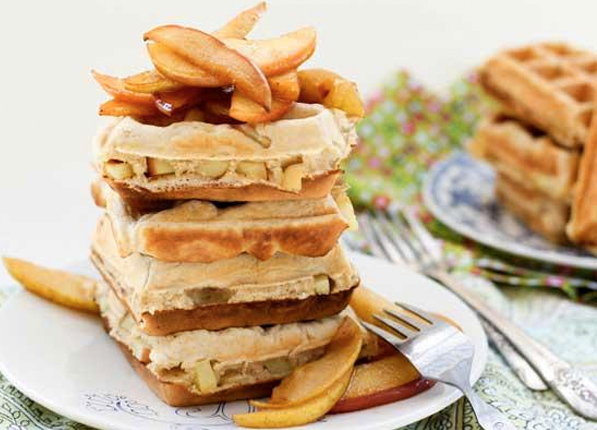 See ya, crust.
Waffle Maker Recipe: CHURROS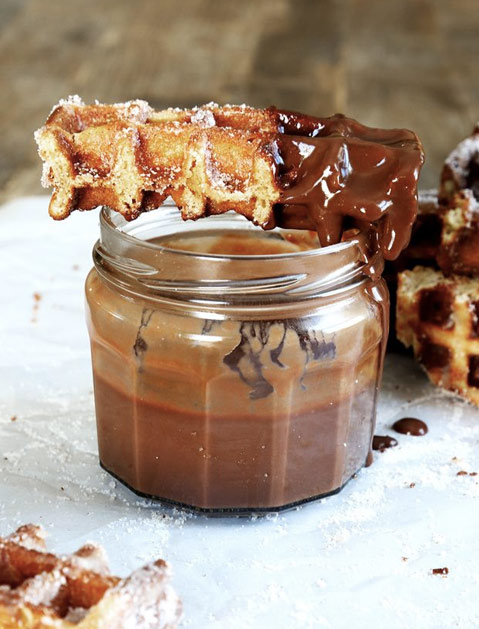 A Spanish breakfast fit for dessert.
Waffle Maker Recipe: BACON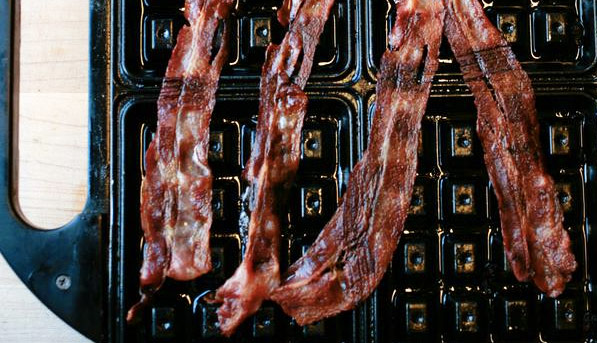 Less mess. (Plus, the next thing you cook in there will totally taste like bacon.)
Waffle Iron Recipe: PRETZELS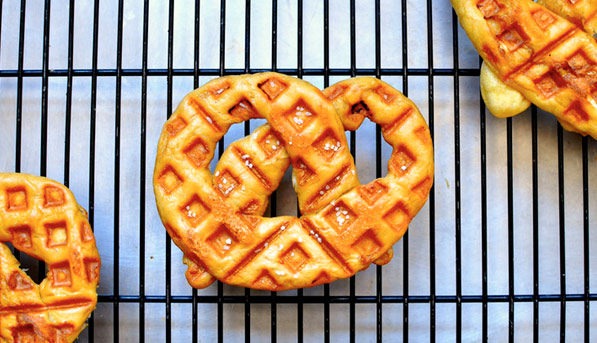 ?Bring on the Grey Poupon.
DEEP-DISH PIZZA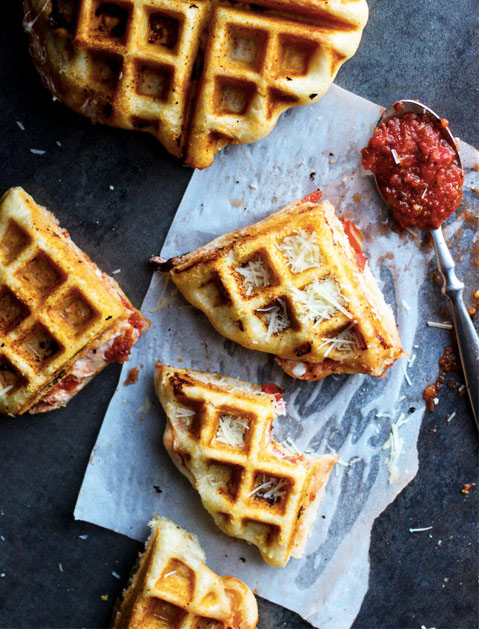 Make dough the night before, then assemble in five minutes for a dinner that feeds five.
HASH BROWNS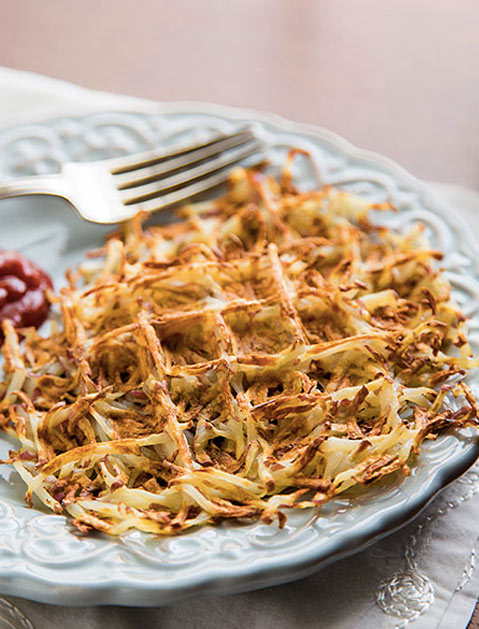 One less dirty pan.
GRILLED CHEESE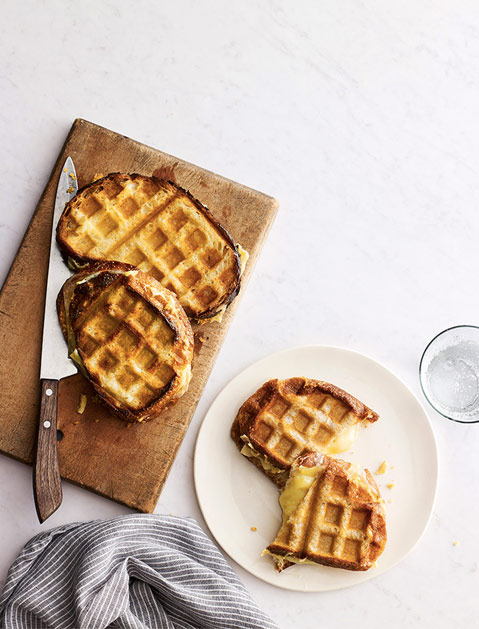 In case you needed an excuse to call grilled cheese fancy.
FRITATTA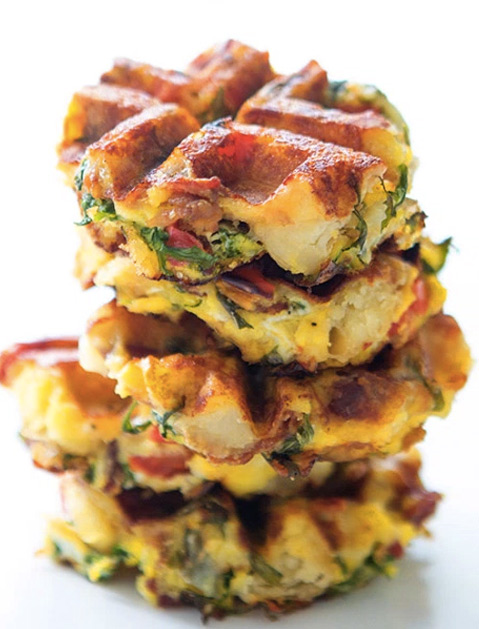 Fritaffles are the new Cronuts.
S'MORES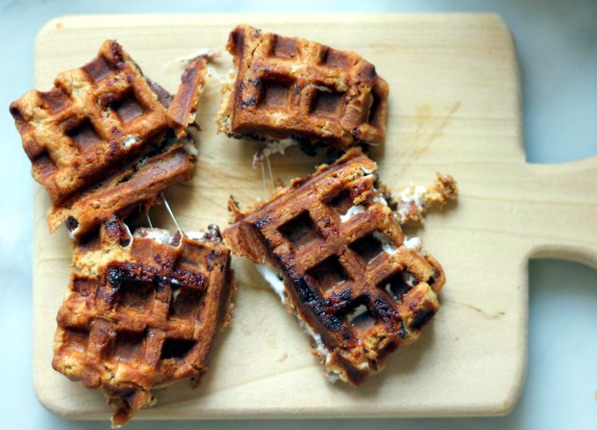 Campfire stories welcome.
BROWNIES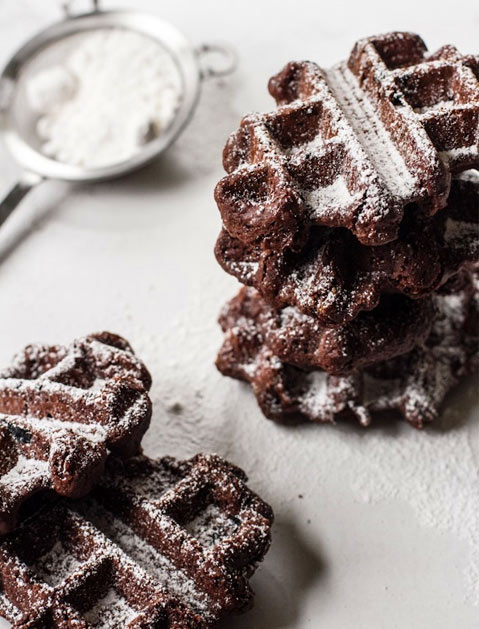 Crispy on the outside, gooey on the inside. (We'll understand if you want to eat these somewhere private.)
Waffle Iron Recipe: QUESADILLA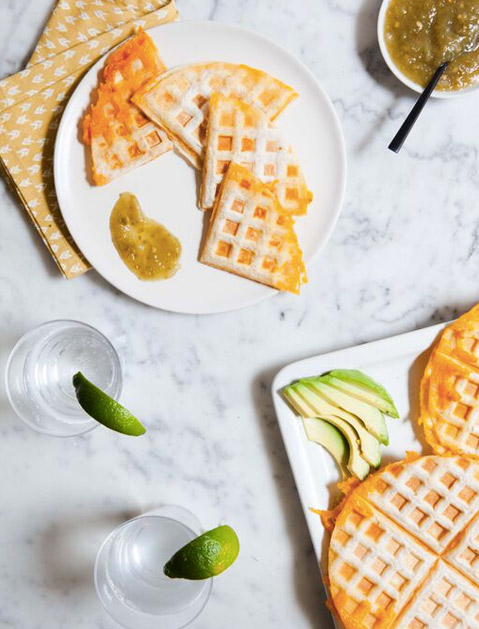 Just add avocado.
Waffle Maker Recipe: FRENCH TOAST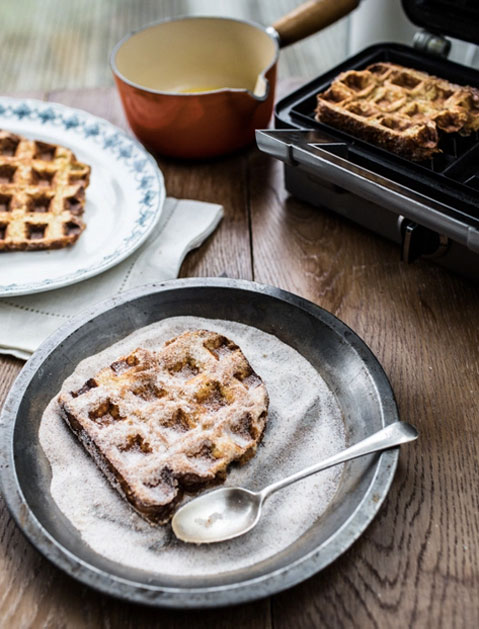 Almost as good as Dad's.
APPLES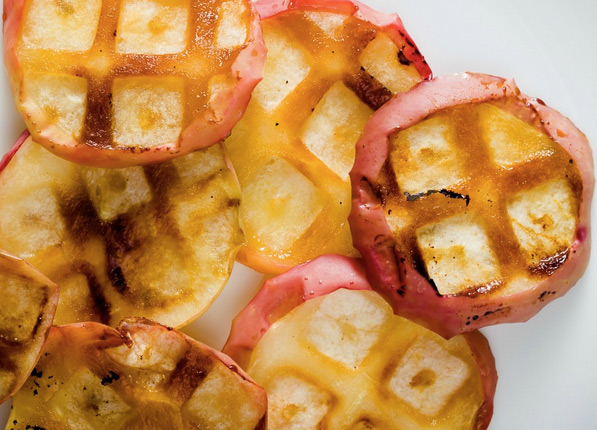 For all the health nuts out there: Homemade apple chips that take only one minute.
90-SECOND COOKIES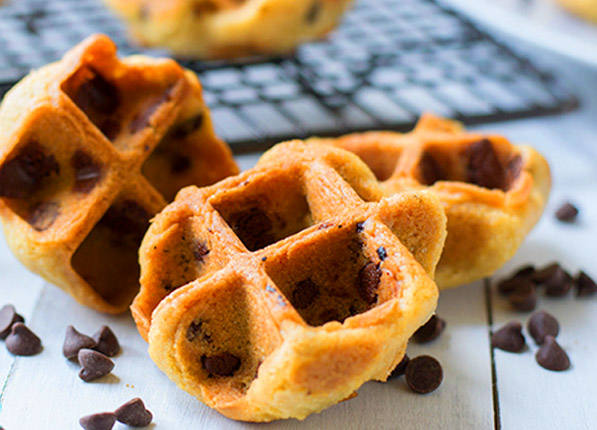 Hey, you just ate an apple, right?
Waffle Iron Recipe: CORN BREAD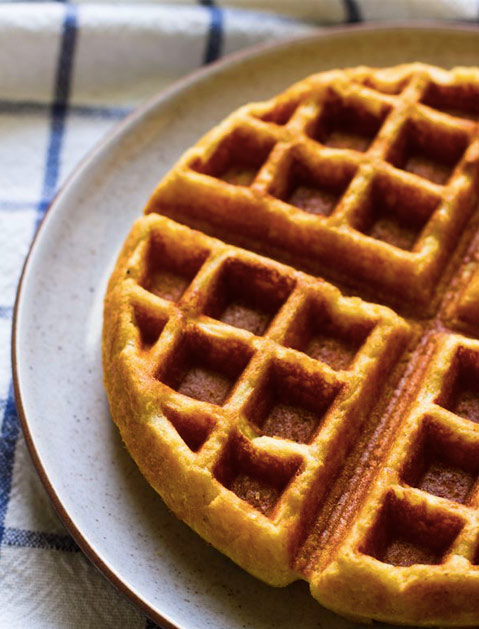 Jalapeos take this Southern side up a notch.
MAC AND CHEESE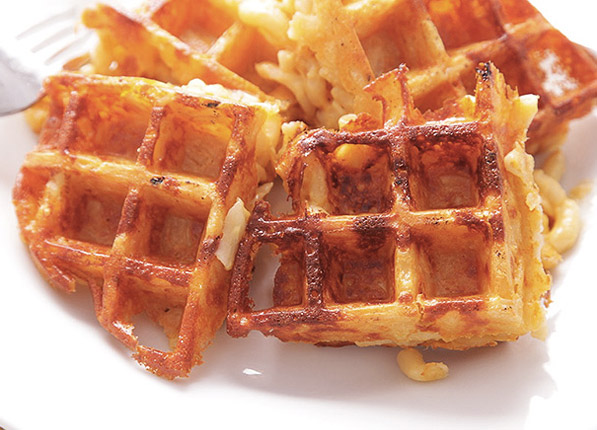 Your kid's new favorite dinner.
BANANA BREAD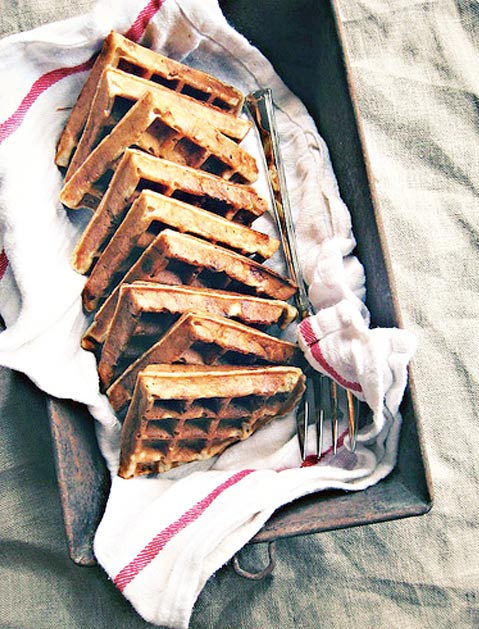 Breadmaker, schmedmaker.
DOUGHNUT CHIPS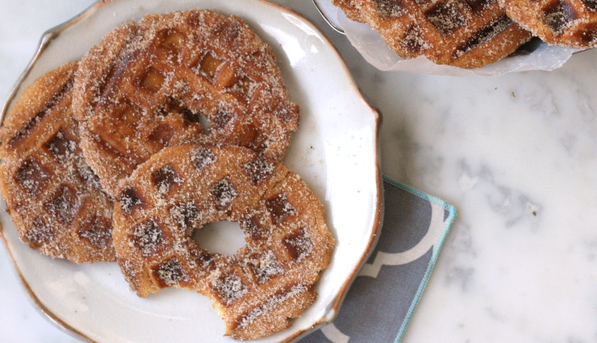 The cinnamon-sugar-to-bite ratio is really outstanding.
CHICKEN AND WAFFLES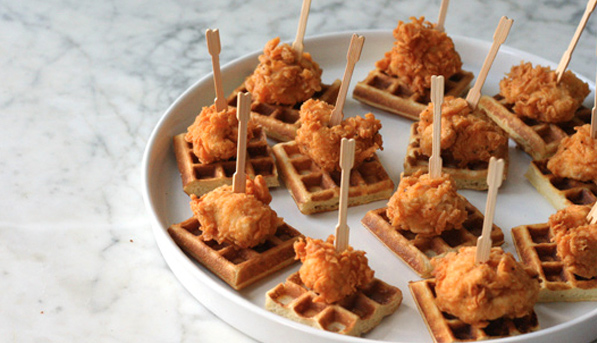 The greatest union since Harry met Sally.
OMELETTE WAFFLE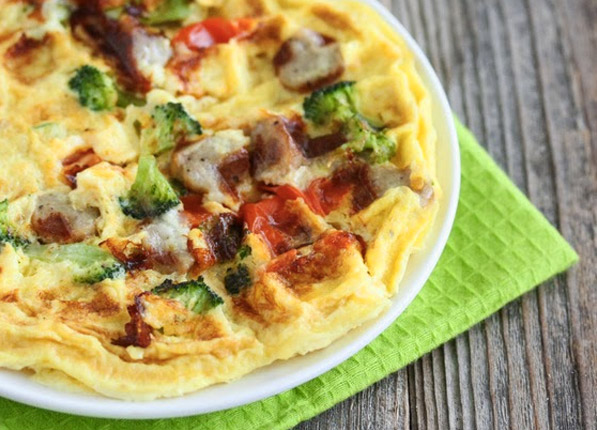 Totally OK to douse this guy in syrup.