15 Decorating Ideas for Rustic Themed Wedding
When we talk about hosting a natural wedding, we will invite wood to the wedding decorating. The wood decorations will bring modest, romantic and vintage vibe to the wedding party. The simple decorations won't cost much but they can make a nice touch for your wedding day.
More and more people want to have a natural, rustic themed wedding which will take them back to the memory of their childhood. Wood crafts will do great performance to the big days. Keeping everything simple is the main idea in the wedding. Today's post is going to show you some simple ideas to choose your wood wedding decorations.
From centerpieces to wedding signs, you will find many ideas to get inspired. Check the post out and find what you want.
Centerpiece
Wood slices can be used to hold the flower arrangements, bottles and candles. Make some romantic flowers as your centerpiece and choose the right color to meet the touch of the wedding.
Flower Arrangement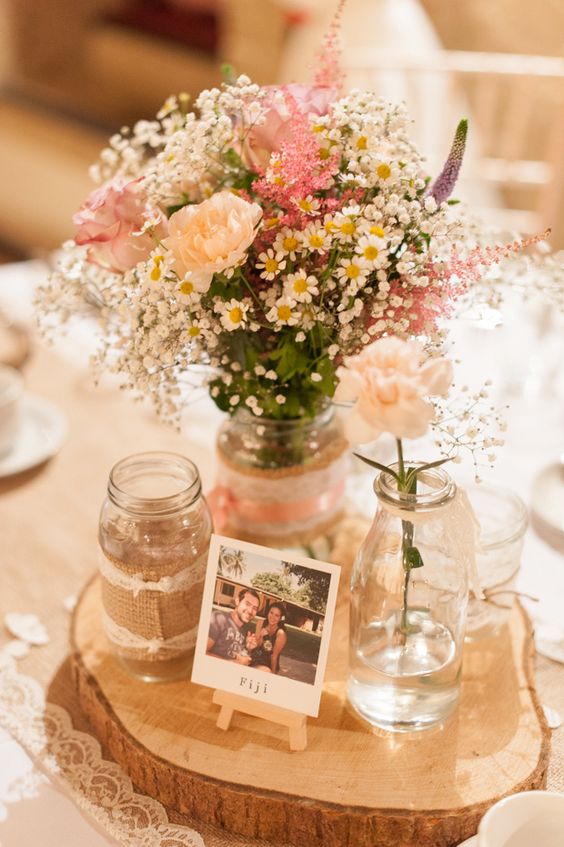 Wood Slice and Flower Arrangement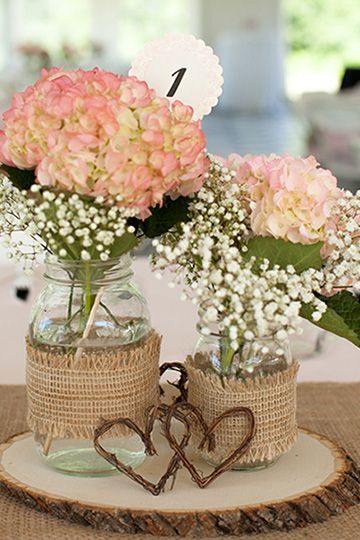 Floral Centerpiece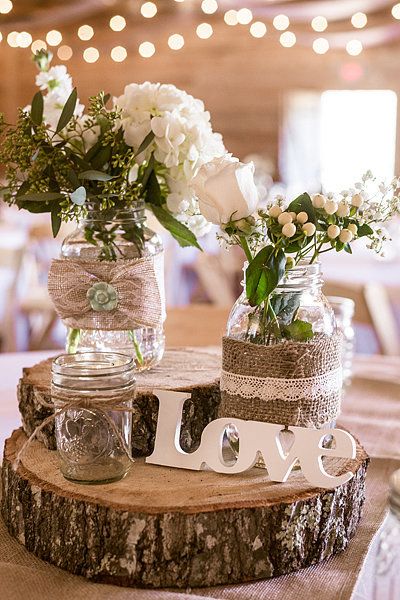 Flowers and Candles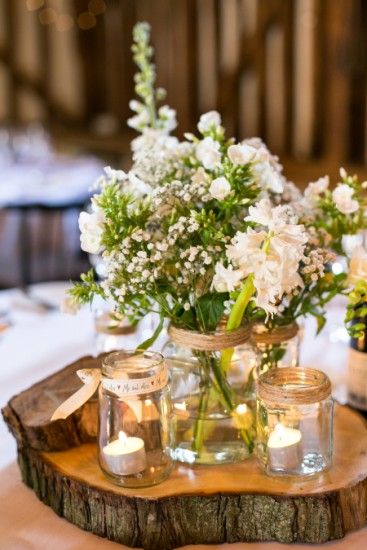 Bottles, Flowers and Wood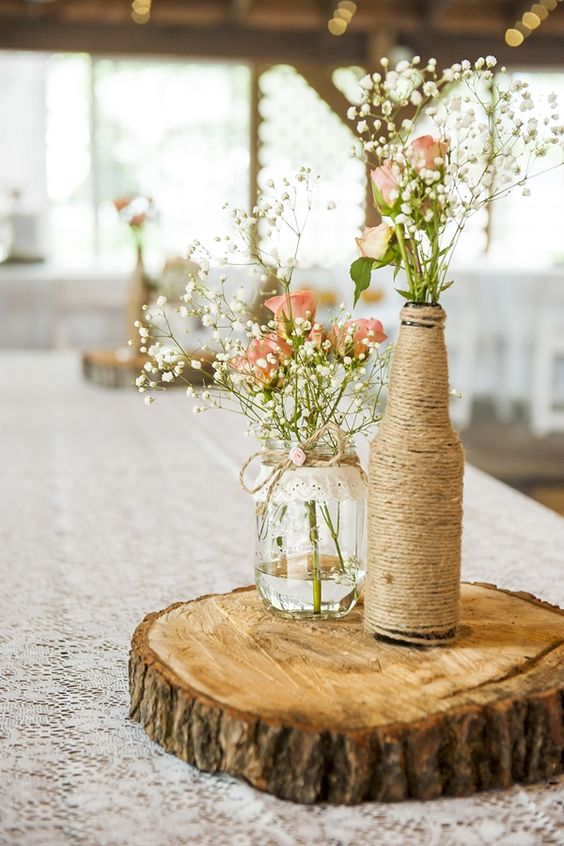 Aisle Wood Decoration
It is important to decorate the wedding aisle because it is the place which the girls dream of many times.
Wood and Bottles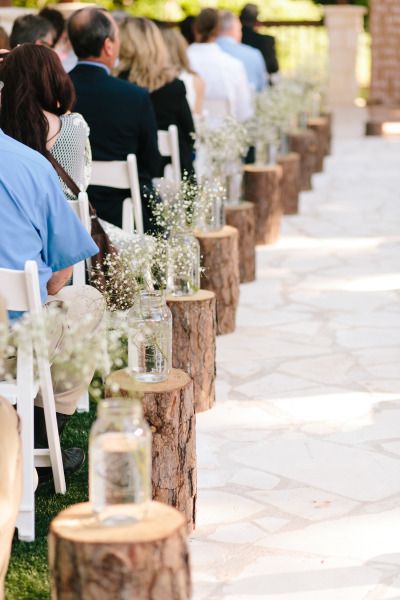 Wood Doors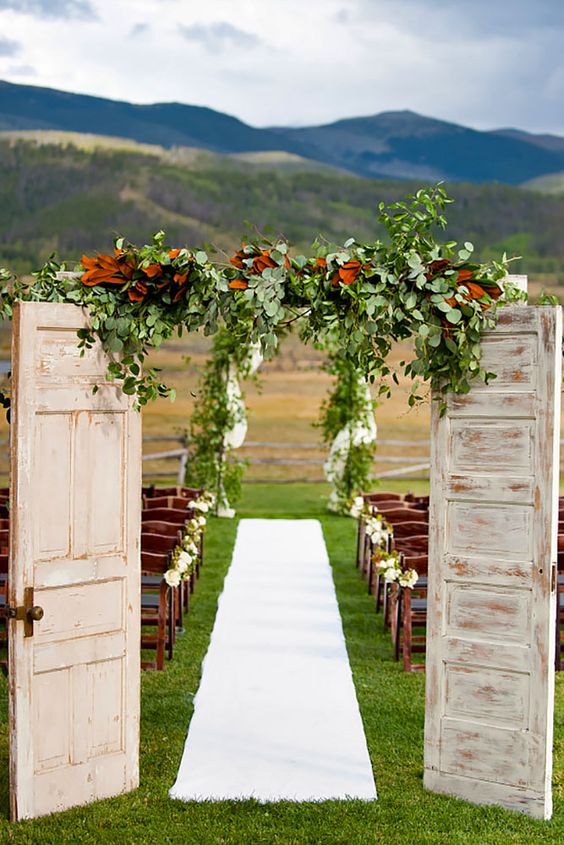 Wood Aisle at Home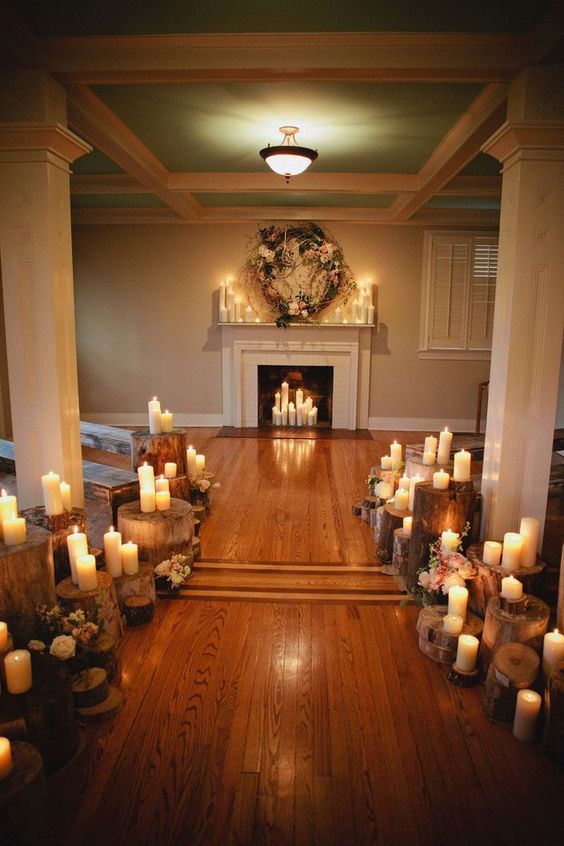 Wood Signs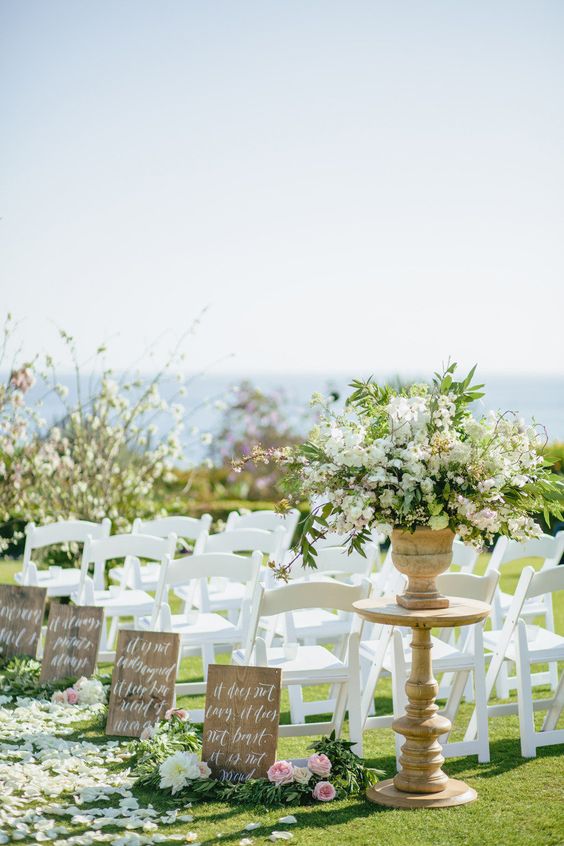 Floral Centerpieces for Aisle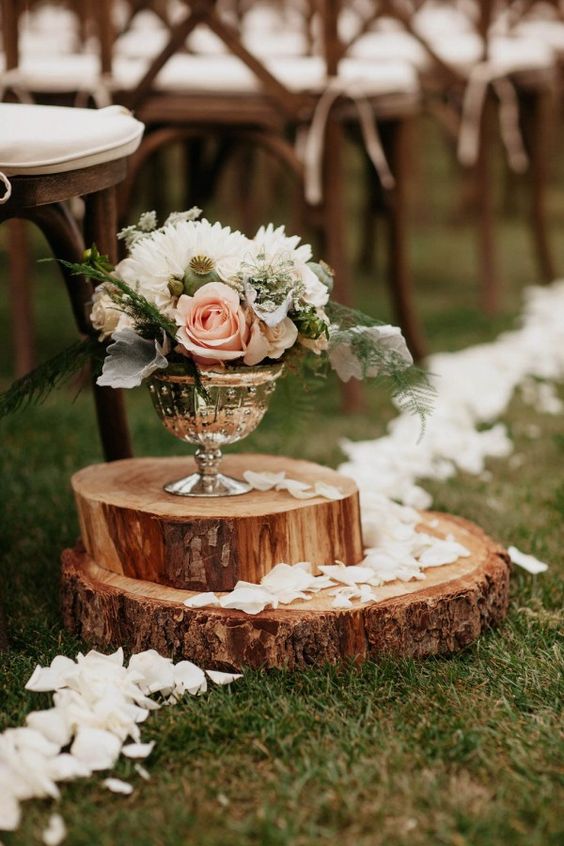 Wedding Wood Signs
How to make wedding signs in a rustic way? Here are some ideas.
Fall Wedding Signs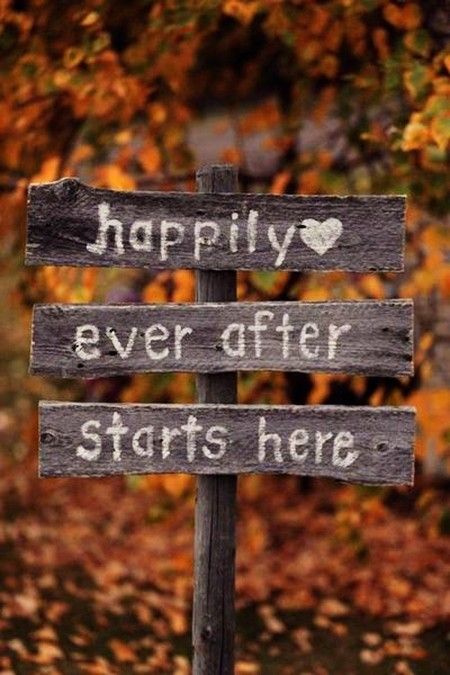 Wedding Sign and Flowers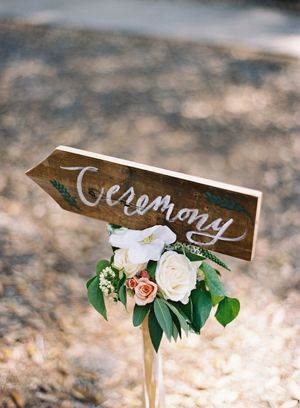 Welcome Wood Sign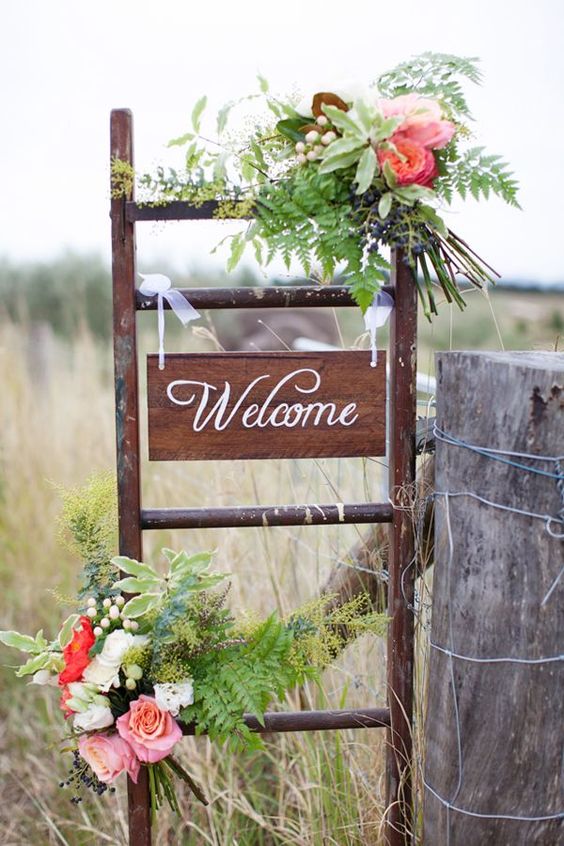 Wedding Rustic Signs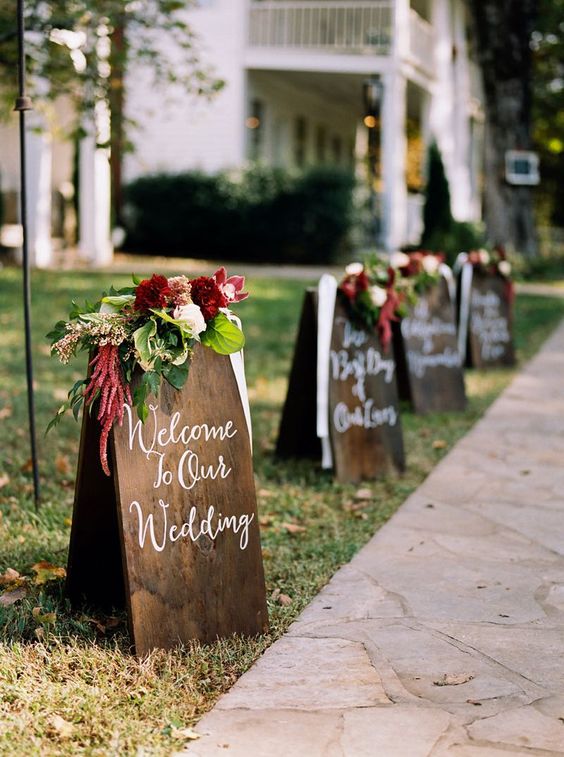 Rustic Wooden Signs