16 Tutorials to Paint Snow Flake Nails
When the snow falls, the world is becoming an ice kingdom or a beautiful white land. There are amazing activities in such snowy days. However, there are some people choosing staying at home. They are lazy but they enjoy the holidays with families and friends. Girls may talk about nail trends when they get together. We have collected some winter themed nail arts in today's post. Stay with us and learn some manicure skills.
The post is going to show you girls some nail tutorials about snowflakes. What do you think of the snowflakes? Do you think they are just some white dots? Actually, the manicure artists create different shapes for snowflakes. For winter nail art, painting snowflakes is a must to meet the spirit of the season.
If you still don't know what nail art you paint for the next event, why not take the snowflake nails? Here are some useful nail tutorials for you. Hope you will enjoy and have great fun painting your nail art.
Red Glitter Nails with Snowflakes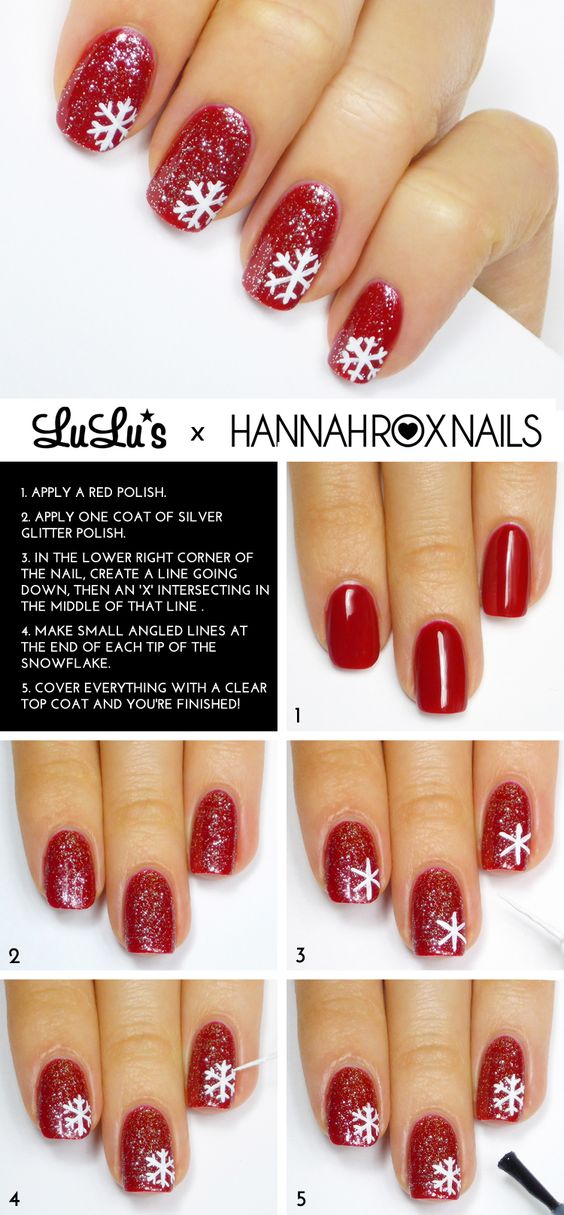 How to Snowflake Nails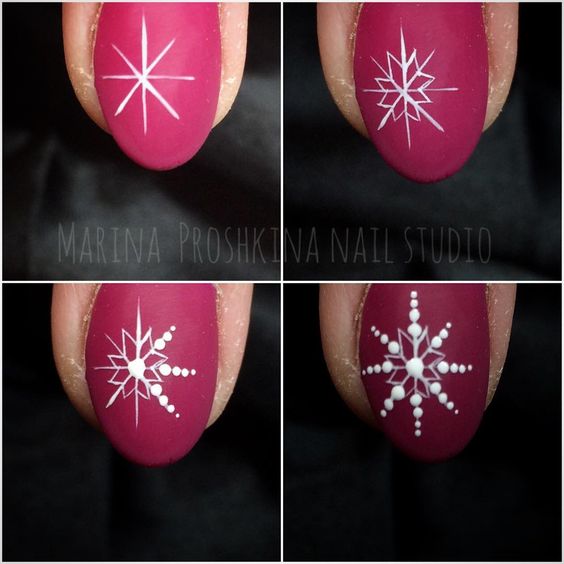 Easy Way to Paint Snowflakes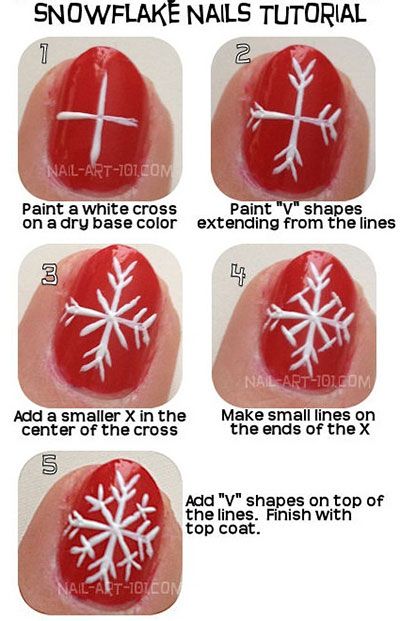 Ombre Blue Nails with Snowflakes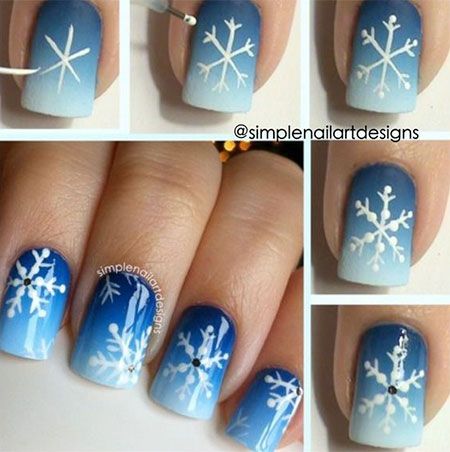 White Nails with Snowflakes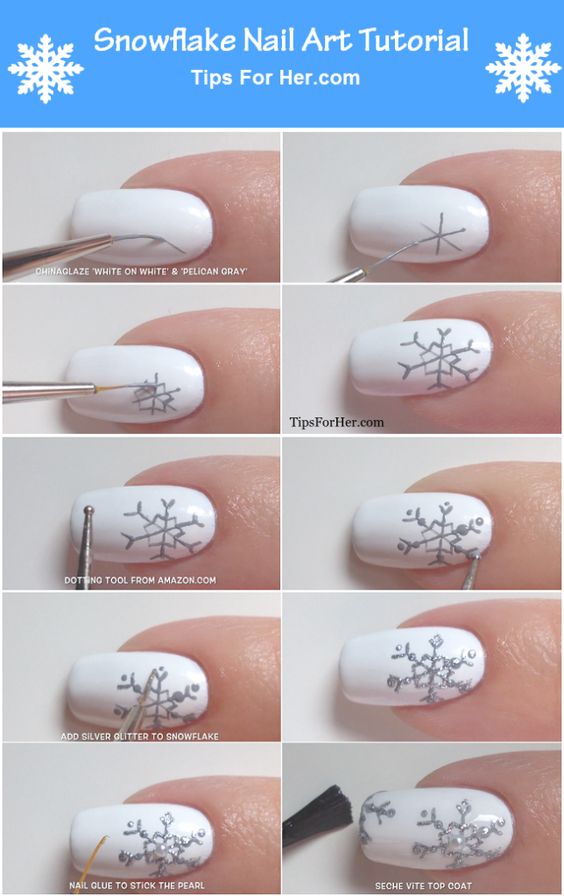 Pretty Snowflake Nail Art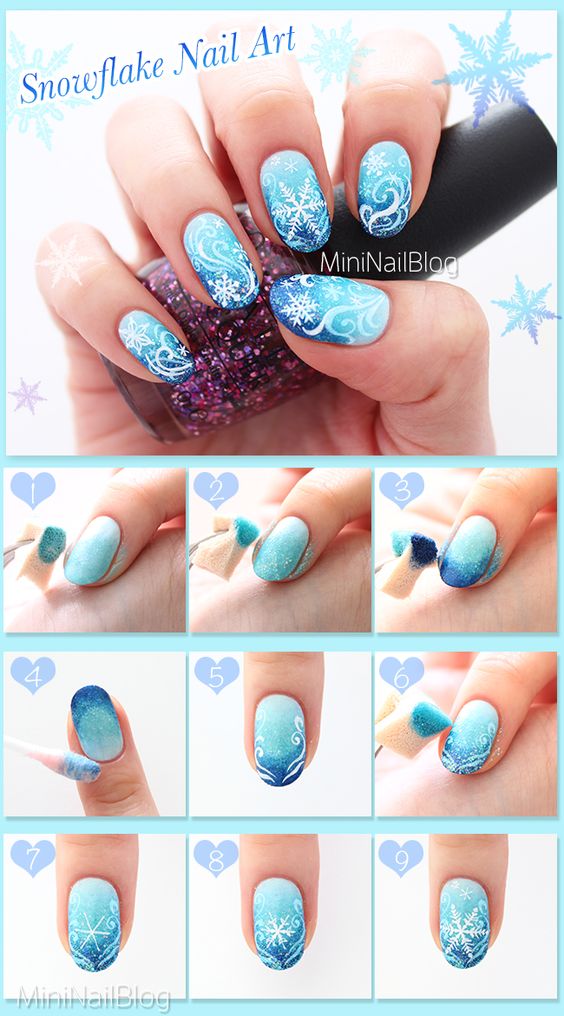 Deep Blue Nails with Snowflakes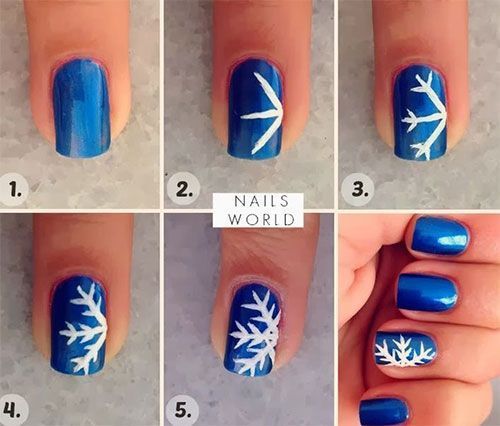 Teal Nails with Snowflakes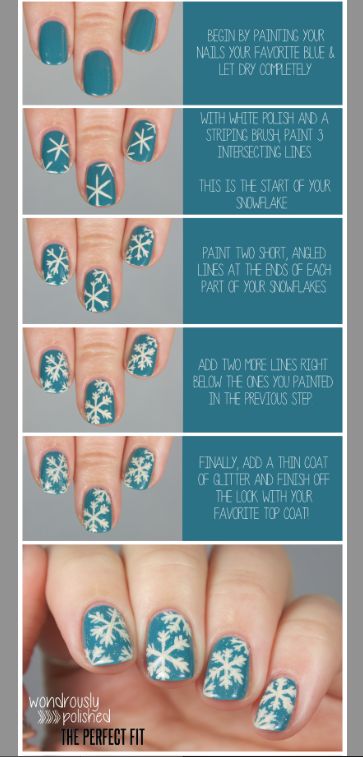 Let it Snow Nail Art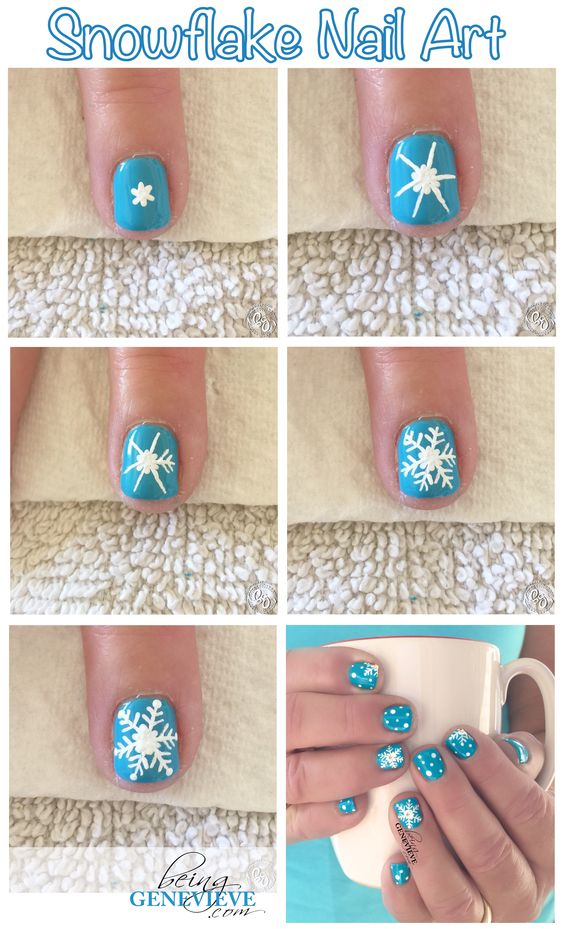 Black Snowflakes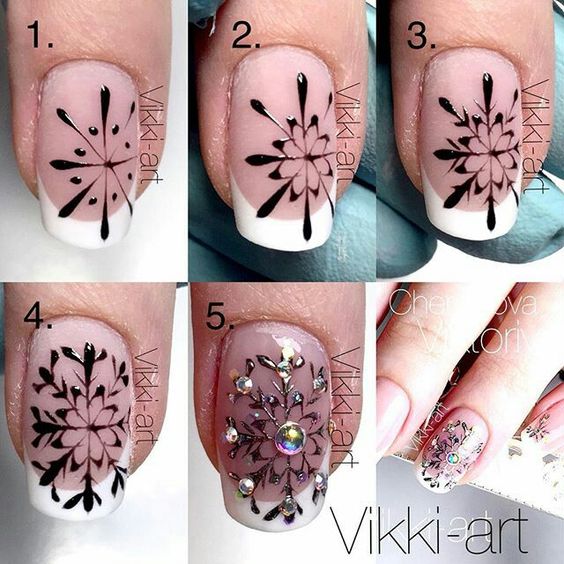 Blue and Grey Nails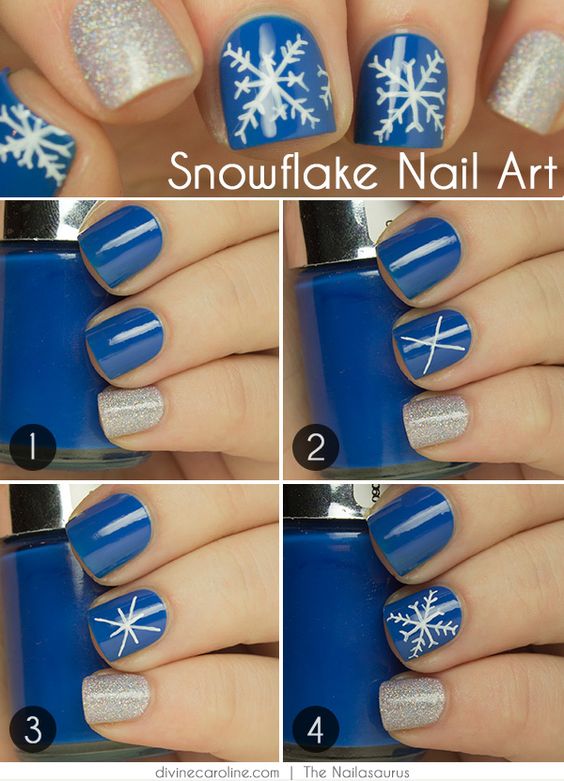 Simple Snowflake Nails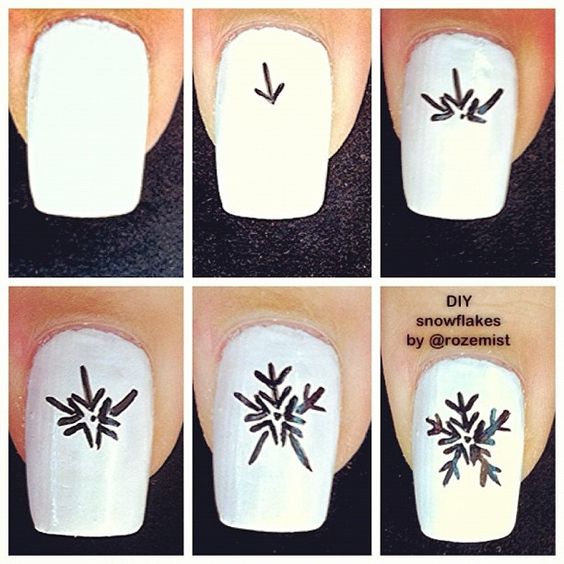 Snowflake Nails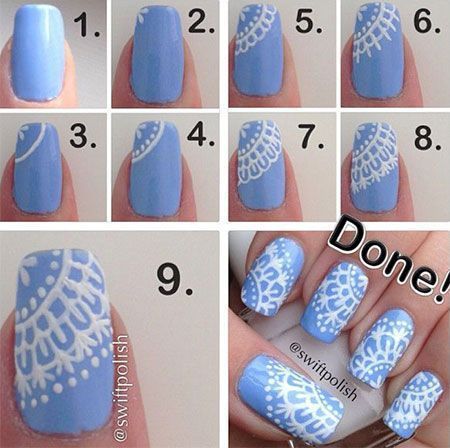 Purple Winter Themed Nails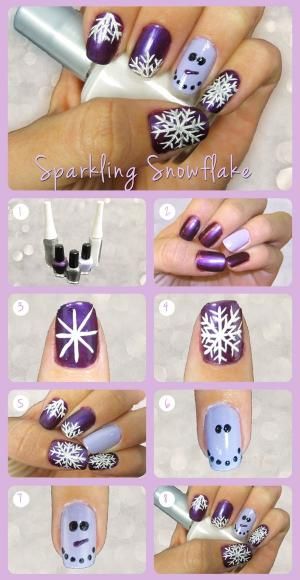 Snowflake Nails for Holidays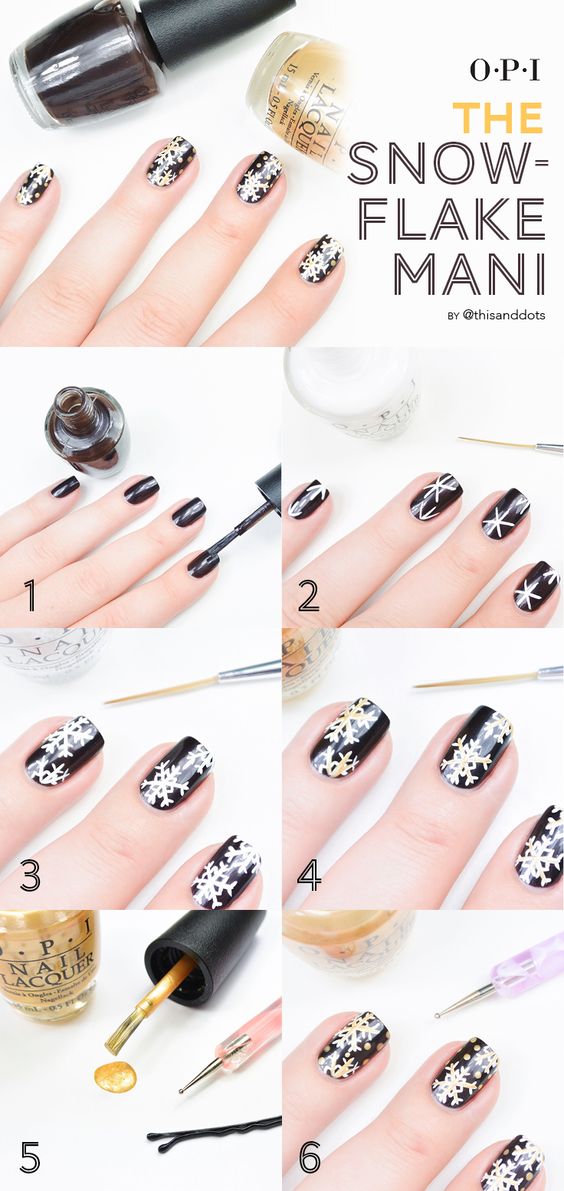 Nude Nails with Snowflakes