15 Flattering Alexa Chung Hairstyles
Alexa Chung is one of the most welcomed idols among British young teenagers. She always looks so fabulous and intelligent during all kinds of TV shows and programs. Her impeccable fashion tastes has influenced us a lot. Most of time, she was wearing a pretty medium hairstyle with soft waves or curls as her public look. Today, follow us with 15 flattering Alexa Chung hairstyles in this post and find your favorite one!
Alexa Chung Flattering Shoulder Length Hairstyle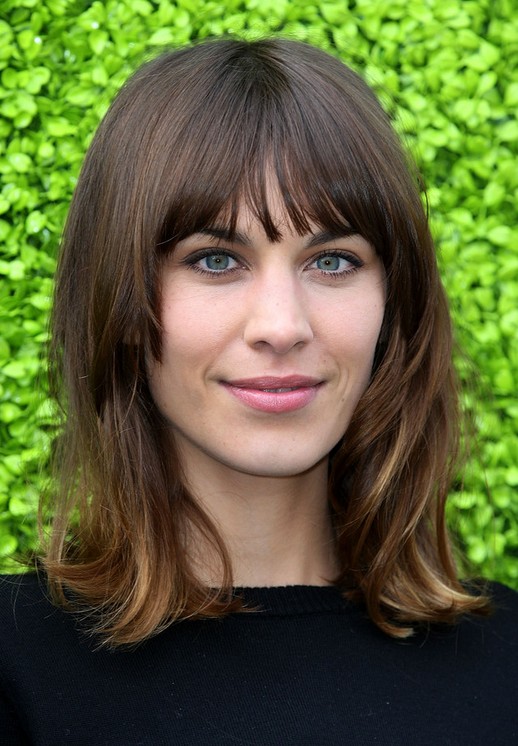 The medium haircut will look perfect for all hair types, extremely the natural straight hair. It is always being a classic choice for girls.
Alexa Chung Medium Wavy Hairstyle with Blunt Bangs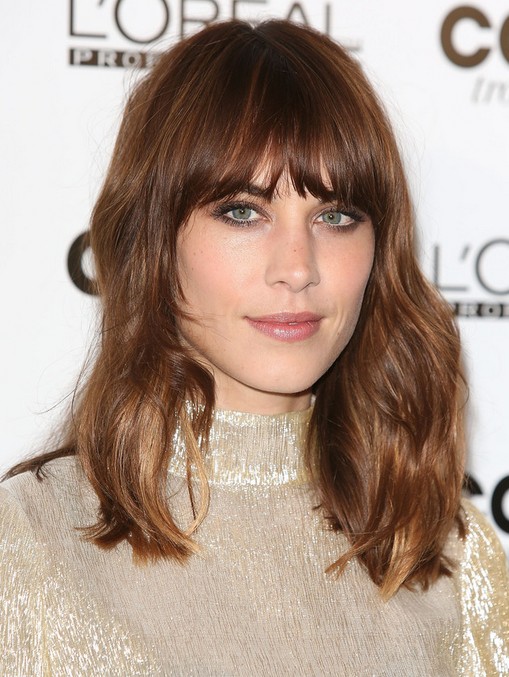 The medium wavy hairstyle with blunt bangs looks perfect on her oval-shaped face. It can also work well for other face shapes with shorter layers cut around the chin-length.
Alexa Chung Short Bob Haircut for Ombre Hair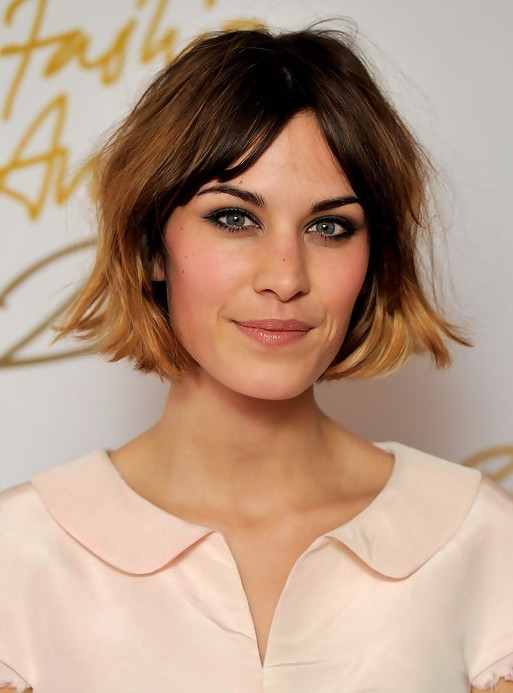 This short bob hairstyle looks extremely cute with gold-blond colored ends. It is also featured with one-length hair at the bottom.
Alexa Chung Low Bun Hairstyle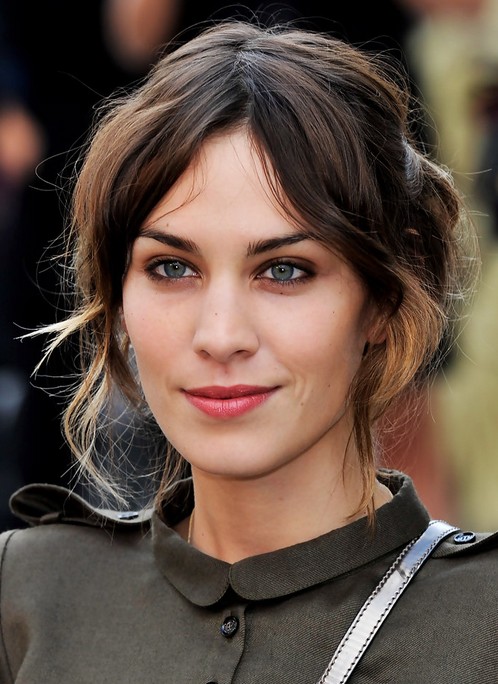 This adorable bun hairstyle will look great for round faces. The long front layers are styled naturally along the face.
Alexa Chung Medium Layered Bob Hairstyle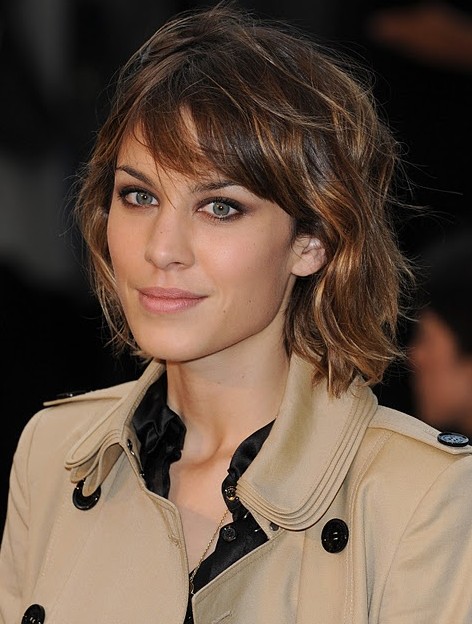 Blond highlights can add another depth and dimension to our hair look. They have made this shoulder length bob hairstyle look effortlessly cool for every woman.
Alexa Chung Medium Layered Hairstyle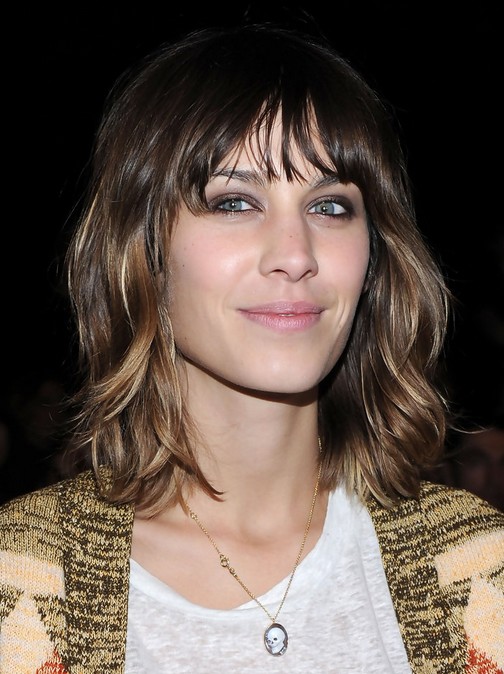 The chin-length bob hairstyle will look extremely cool and chic with soft, loose waves. Some blond highlights are being placed around the face to create a better frame.
Alexa Chung Medium Straight Haircut for Brown Hair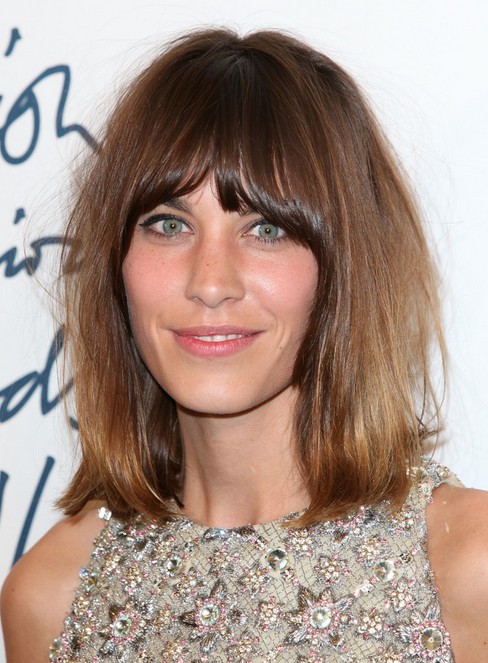 It is great to create a layered bob haircut on medium length hair this season. This hairstyle can work well for women of all age groups.
Alexa Chung Short Wavy Bob Hairstyle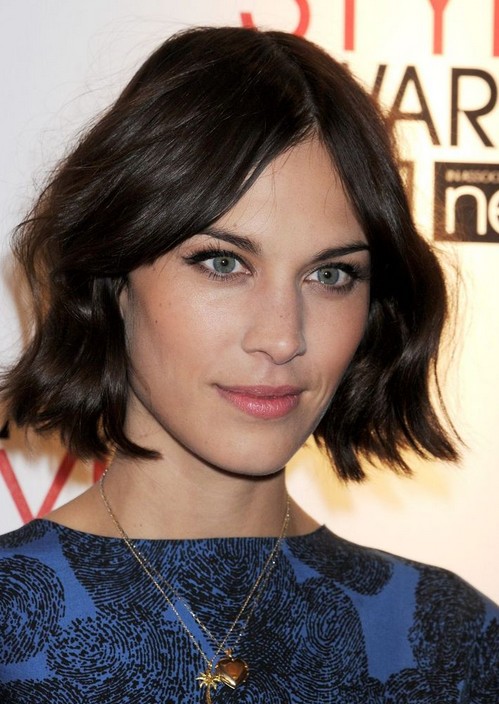 This short bob haircut is featured with slightly curvy hair at the cheekbone length. It is being a best way to create a clean and neat look for pretty girls.
Alexa Chung Medium Wavy Haircut for Ombre Hair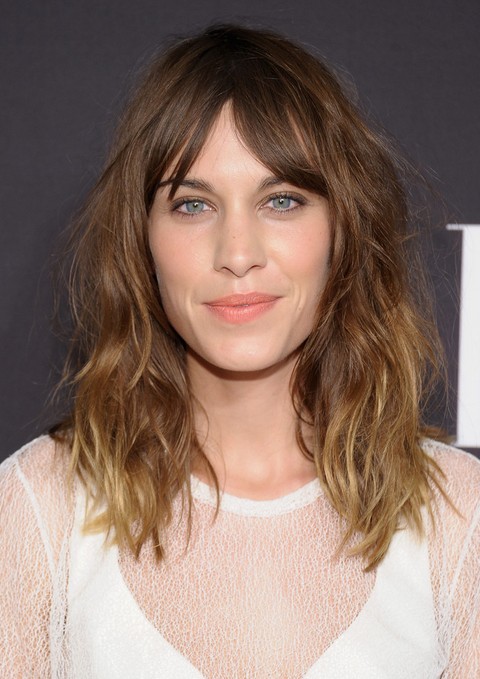 The magic blond ombre color looks wonderfully-chic on mid-length hair. This hairstyle is full of well-defined strands and natural textures.
Alexa Chung Short Curly Bob Haircut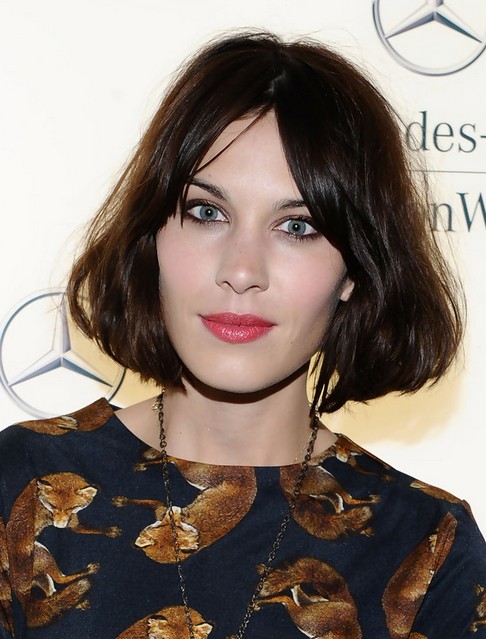 This short curly bob hairstyle can bring a vintage 60s' look for girls. The slightly angled ends matched the middle part in a perfect way.
Alexa Chung Long Curly Hairstyle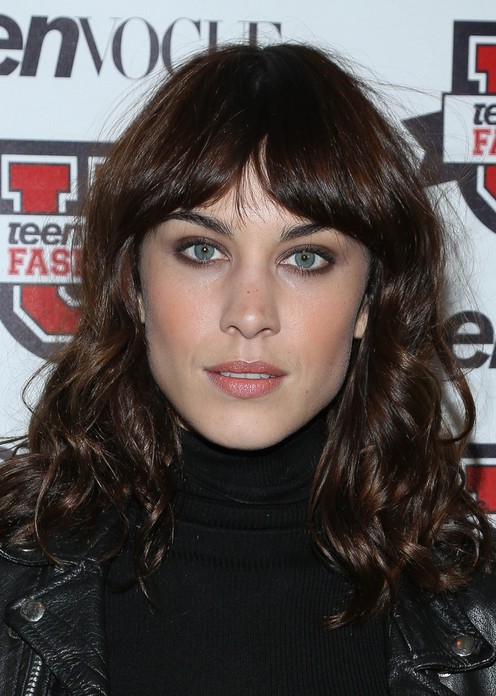 The medium curly hairstyle will look very classic and feminine for women. You can keep subtle bangs to draw attention to your beautiful eyes.
Alexa Chung Easy Ponytail Hairstyle for Long Hair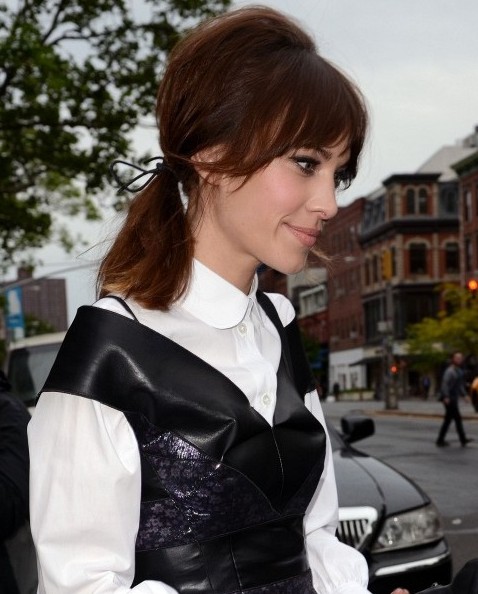 This glamorous ponytail hairstyle reminds us the vintage 60s' look. The top layers are being teased softly to create added volume around the crown.
Alexa Chung Long Wavy Hairstyle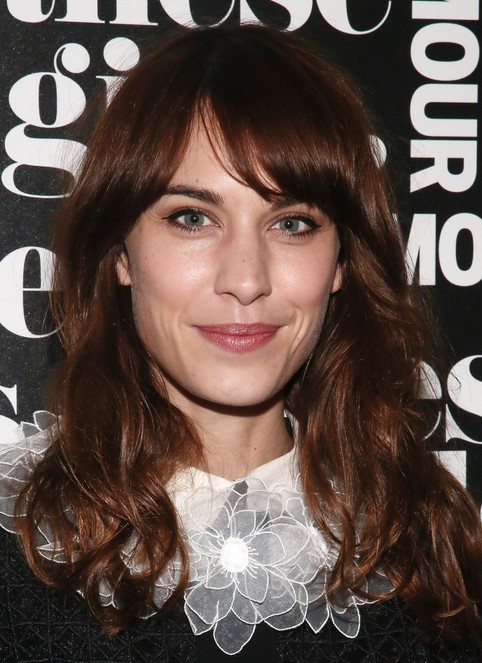 The soft, loose waves will be able to create a flattering look for your mid-length hair. It owns a voluminous shape in the body.
Alexa Chung Simple Updo Hairstyle
The simple updo hairstyle will expose the neckline greatly for pretty girls. The long front layers are falling down naturally to frame her face shape better.
You can find more (Alexa Chung hairstyles) on prettydesigns.com