15 Ideas to Create Warm Layers
Early fall is cool while late fall is chilled. The leaves will turn yellow and the sky will be too nice for a good day. What do you prepare for your fall wardrobe? Since it is cooler and cooler, you should make a preparation for the coming cold days by having some fall and winter staples. You'd better have some warm staples to enjoy a cozy season.
What are you going to have for the cold seasons? Jackets, shirts or sweaters? Actually, you can have them all. Fall is a season for layers. You can wear a jacket, a shirt and a sweater at the same time to create a warm combo. You still don't know how? Don't worry. Check today's post out! There are many layer ideas for you to follow.
Blue Coat, Blue Jumper, Blue Jeans and Tartan Shirt
Keep your coat, your jumper and your jeans in the same color. You can choose color blue or color black to make the outfit cool. If you look too dull in the dark colors, you can have a red tartan shirt to enlighten the whole look.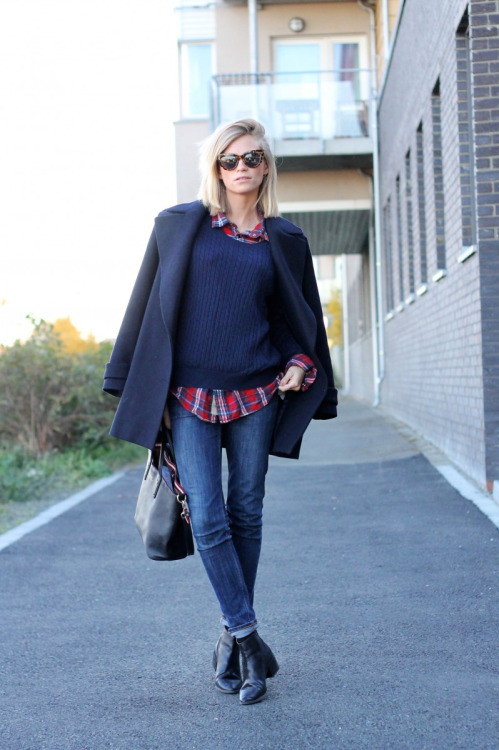 Camel Trench, Green Jumper, Blue Crop Pants and Tartan Shirt
She looks so cool in the outfit. The camel trench silhouettes her body well. She also adds more layers by wearing a green jumper and a tartan shirt.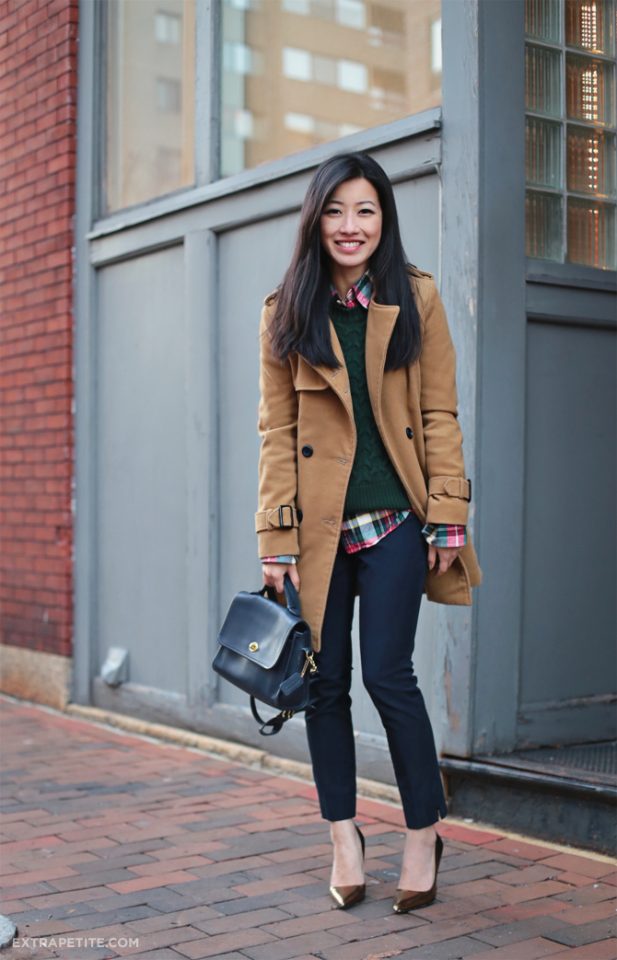 Black Jacket, Jumper, Tartan Shirt and Black Jeans
If you want to have a cool look, you will not miss a black jacket. Actually a black jacket can be worn to pair layers. Why not go with a tartan shirt and a jumper when you are going to wear a black jacket.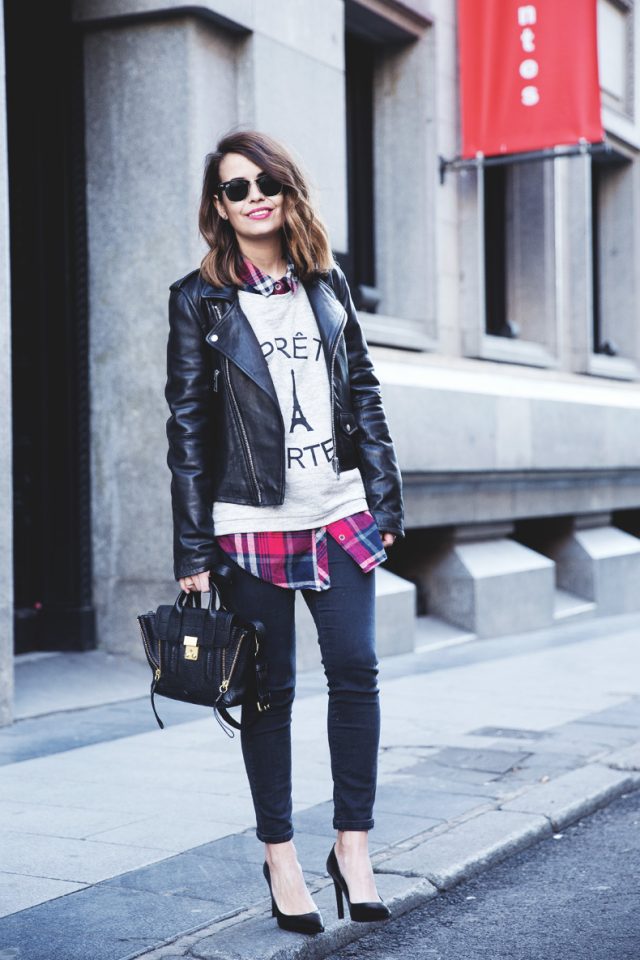 Vest Jacket, Turtleneck, Tartan Shirt and Ripped Jeans
It is casual for you to glam a look with vest jacket, turtleneck, and tartan shirt and ripped jeans. When it is not cold yet, you can keep warm by wearing a just a vest jacket to make an easy outfit for the holidays.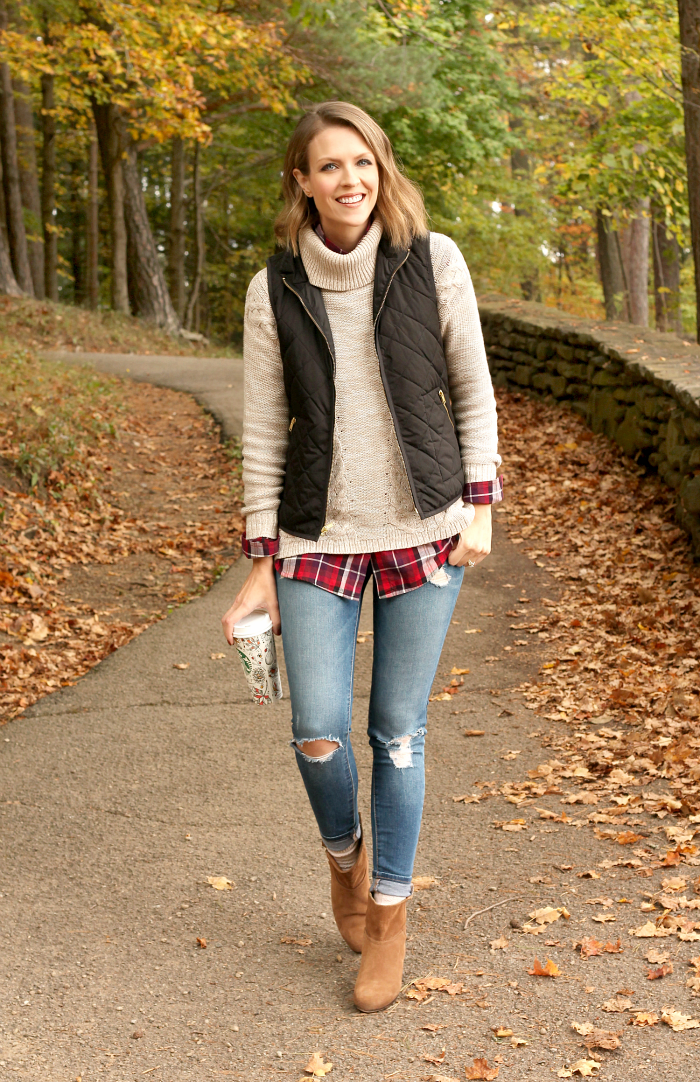 Camel Coat, Cardigan and Black Dress
You want to wear a dress for a cold day? You can top off a coat and a cardigan to keep warm.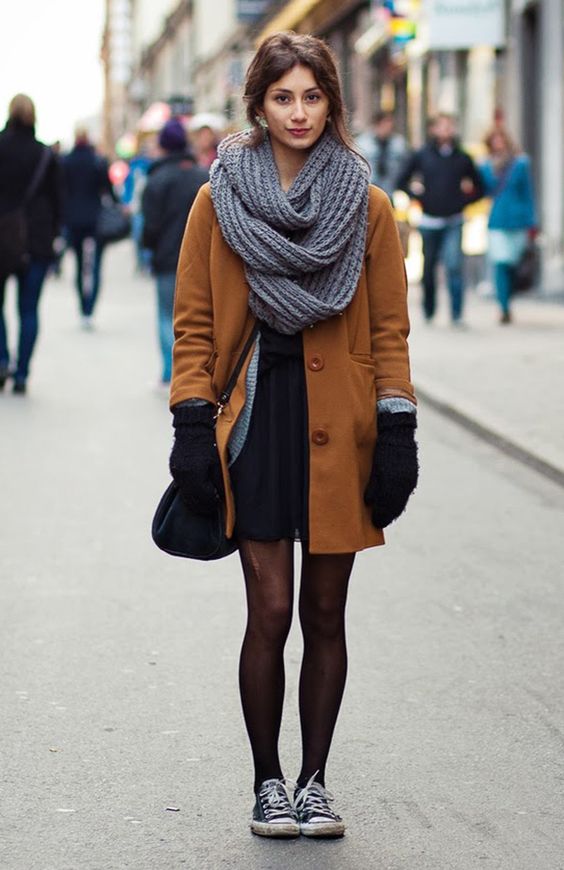 Grey Jumper, Tartan Shirt and Ripped Jeans
The easiest layer would be the combo with a sweater and a shirt. It will be not easy after you add some accessories to the look.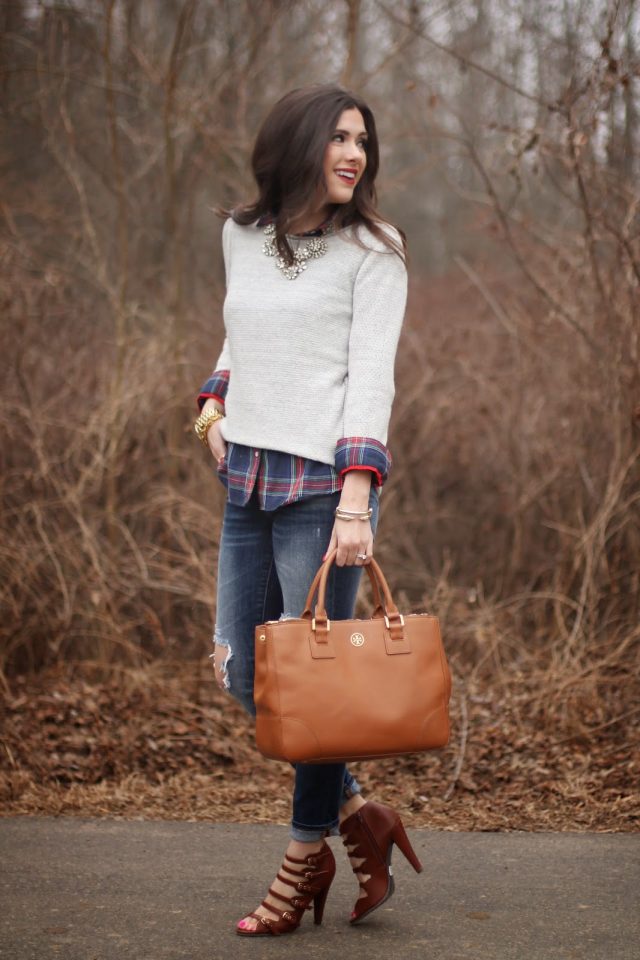 Red Sweater, Tartan Shirt and Crop Jeans
Bright outfits can make ultra-beautiful fall layers.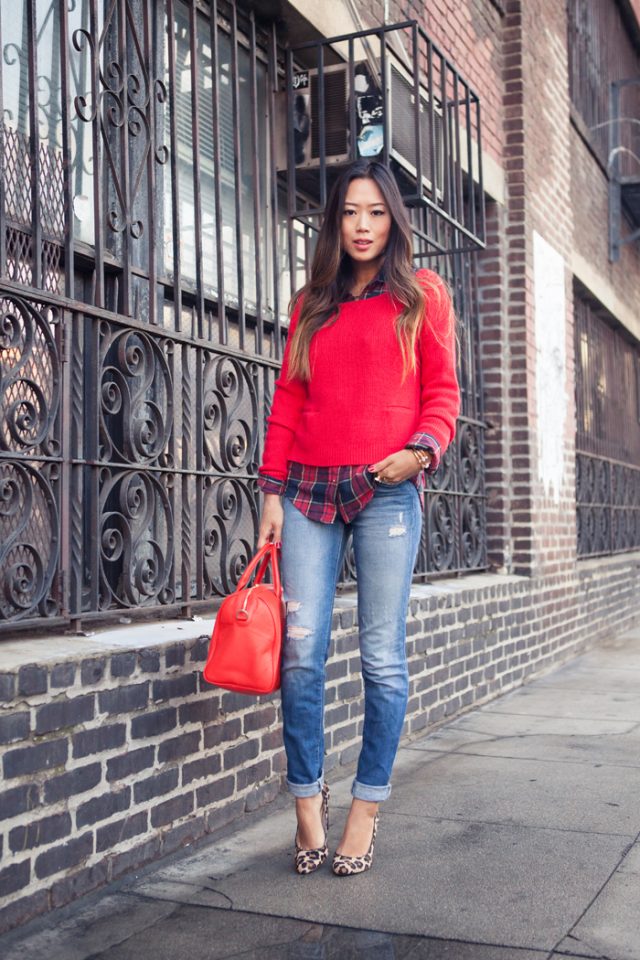 Oversized Sweater and Tartan Shirt
Many girls love oversized sweaters. Then they will not miss the outfit as well. Pair your oversized sweater with a tartan shirt to make a pretty fall outfit.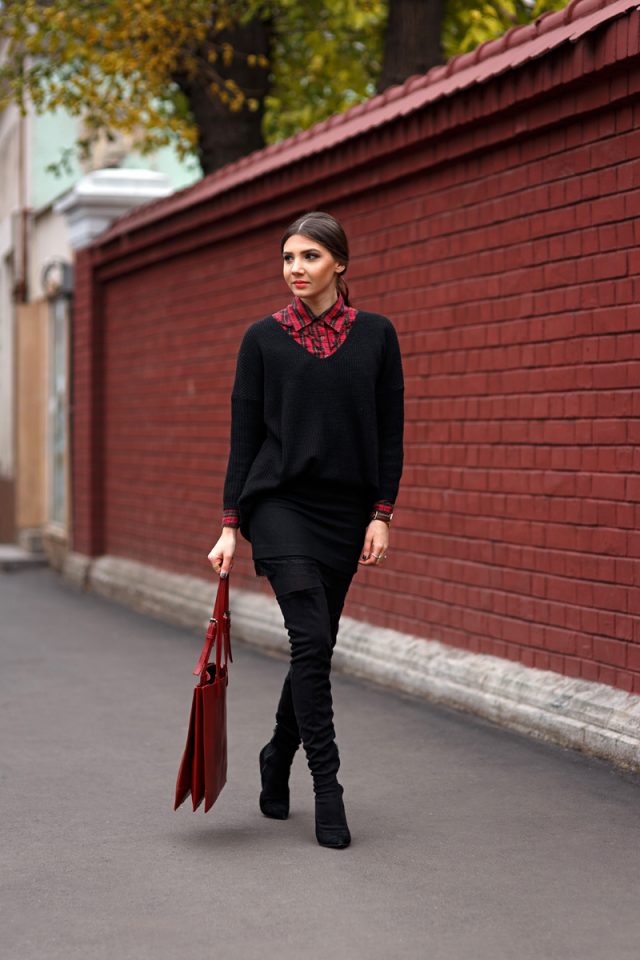 Neutral Top and Knee-high Boots
It is cute for you to style a top bun and add a furry collar to complete the fall outfit.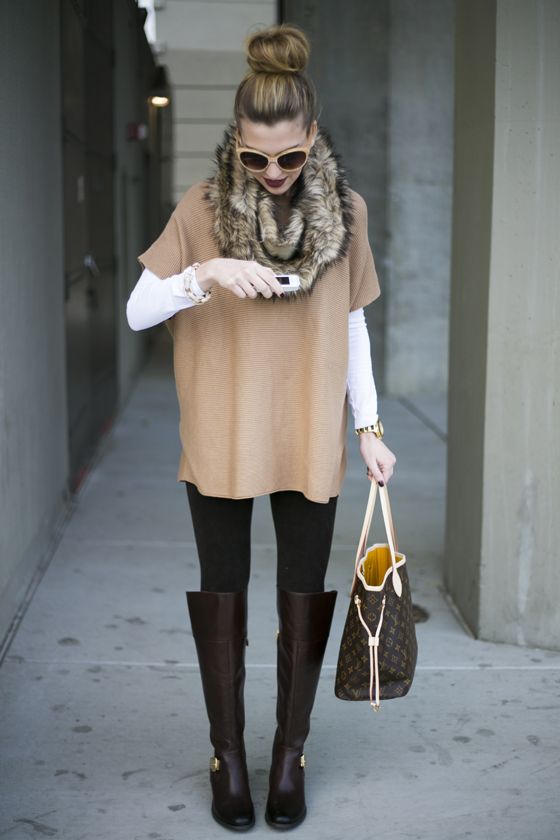 Grey Turtleneck, Denim Shirt and Boots
The celebrity succeeds to show us a pretty fall outfit with a oversized grey turtleneck. When you follow the look, you can style a half bun as well.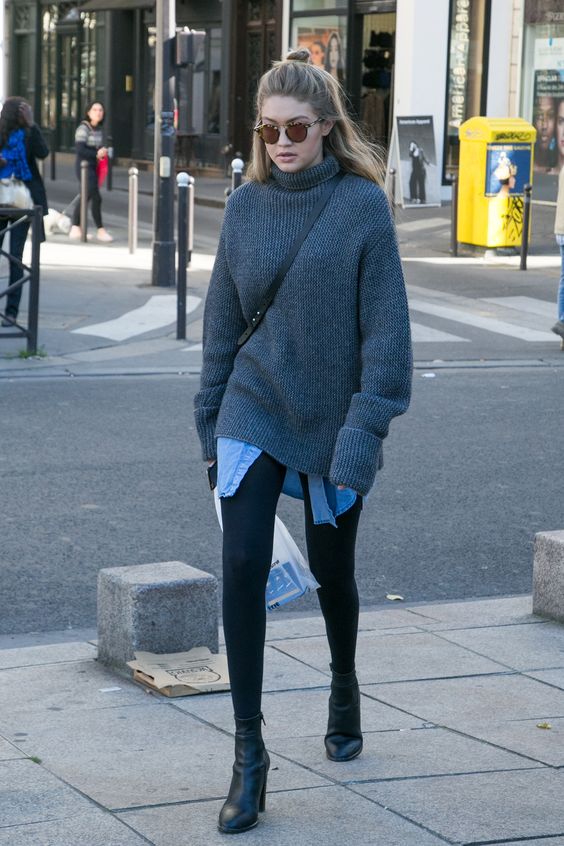 Red Sweater, Striped T-Shirt and Jeans
Try to combine a red sweater with a striped t-shirt. The combo will bring an energetic vibe to the look.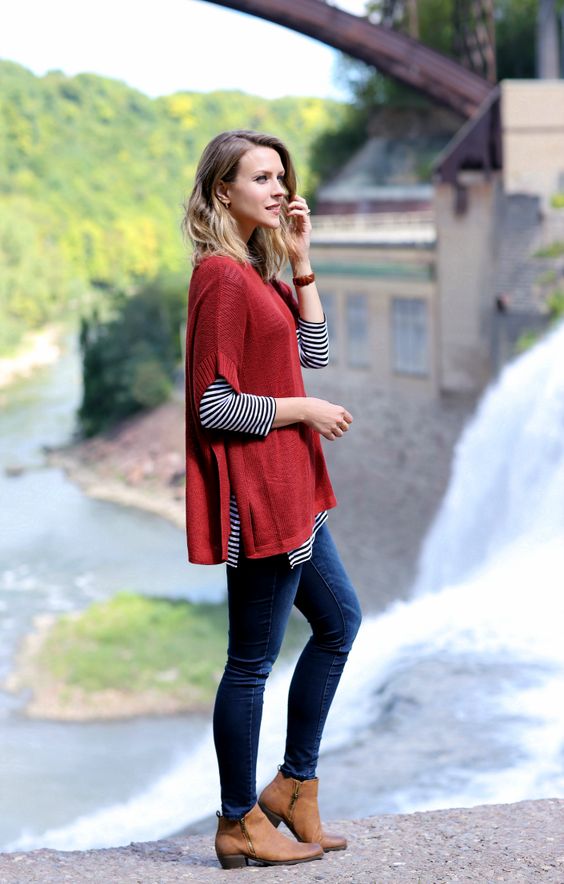 Yellow Cardigan, White T-shirt and Ripped Jeans
The casual outfit can fit for the early fall well.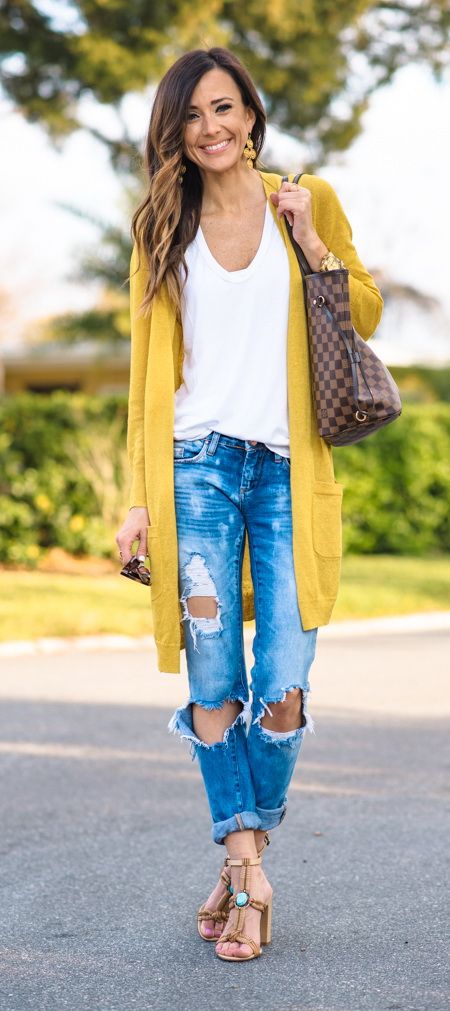 White Top and Skinny Jeans
If you don't want a complicated look, you can go with the outfit. Choose two colors to create a simple outfit. Simply wear a white cardigan, a white t-shirt and skinny jeans.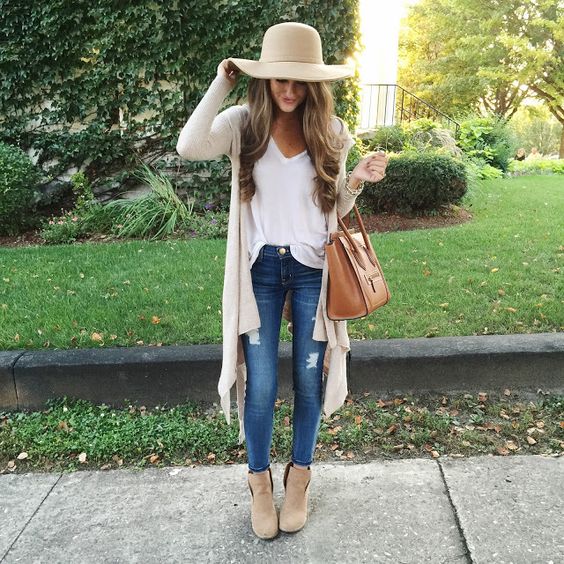 Camel Cardigan, Jeans and Ankle Boots
The stylish camel cardigan silhouette the body perfectly while the boots make longer leg lines.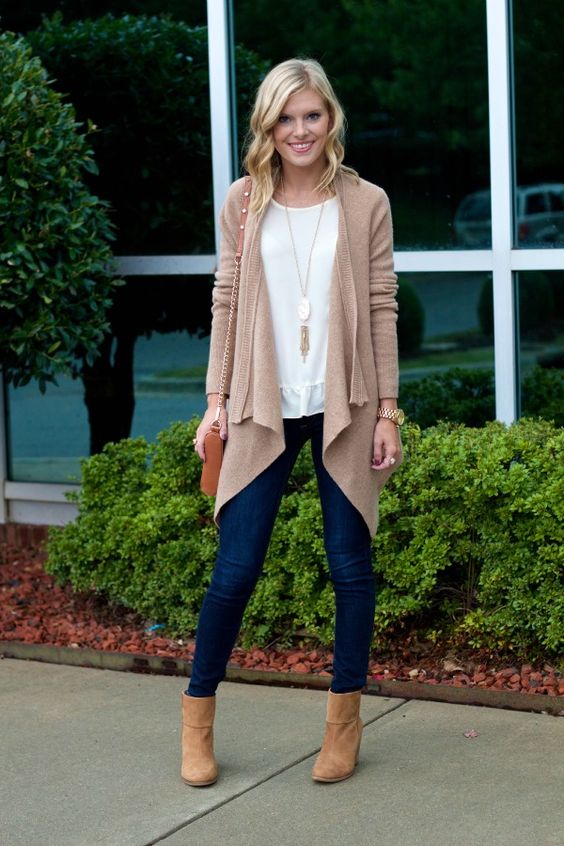 Tartan Poncho, Rolled Jeans and Booties
It is sweet to glam this outfit for fall.