13 Storage Ideas to Save Your Space
Look at your room for a second! What did you find? Your bags lay in your bed? The pieces of clothing were thrown here and there? You forgot to put your outfit back your wardrobe yesterday? Finally, you find that you have little space to move because you make your room such a mess?
Today's post is going to tell you how to organize everything by simple ways. You don't need to buy another wardrobe for your clothing or bags. A few tricks can be used for the storage. Even a used cup can be changed into a storage.
More clever ideas can be found in the following post. Try to make everything orderly and organize them well so you can have more space.
Drawers
Try to make use of the space under your bed. Put some drawers with wheels to store your clothing and other stuff. They can not only save your space, but also organize your stuff well. You can find clothing you want quickly in the busy morning.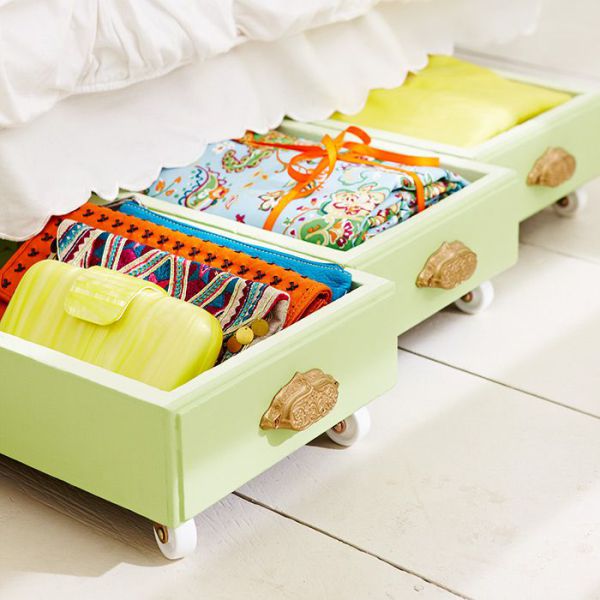 Shoe Rack
Girls wouldn't have only a pair of shoes. From spring shoes to winter shoes, girls collect various kinds of shoes to step on. Some girls may have troubles organizing the shoes well. Here is an idea. You can even DIY some tubes by cardboard at home to make a shoe rack.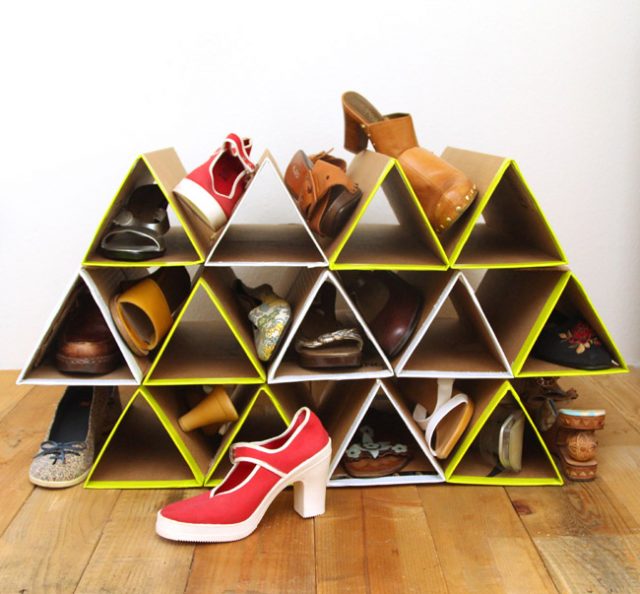 DIY Hair Pin Bottle
Don't throw your pill bottles away. They can be used to store your hair pin and small stuff. You just need to upgrade the bottles by some scotch tapes.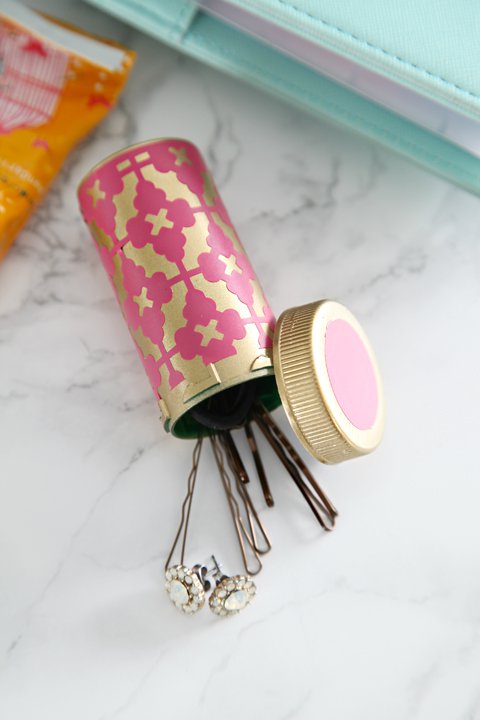 Cup Storage
Sometimes you can't find your combs and small hair pins? Don't worry. Take a cup and change it into an organizer.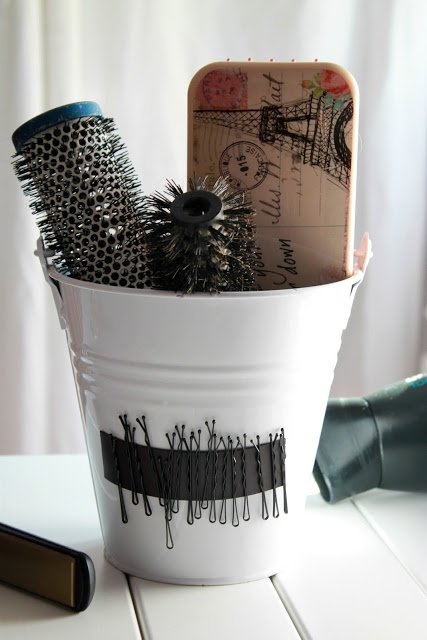 Branches for Jewelry
It is not easy for you to organize your jewelry? Try this idea! It won't cost much and it can save your space.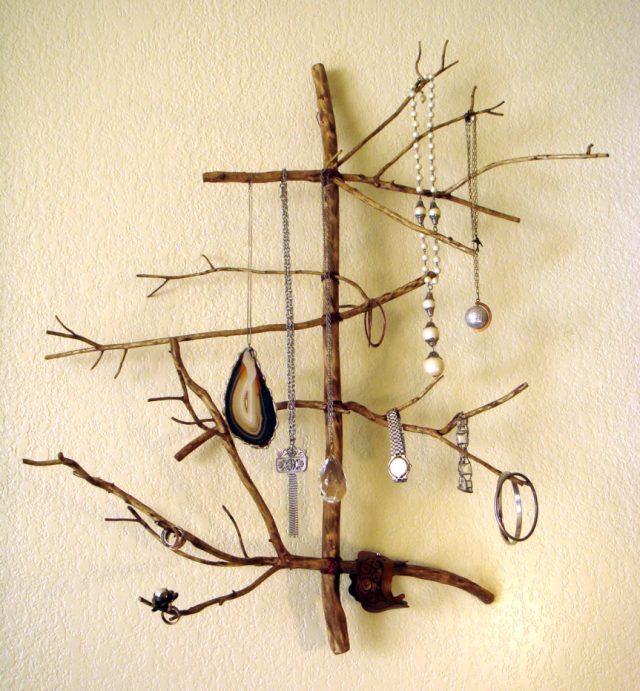 Versatile Wooden Board
It is common for a family to have several wooden boards because they can be a showcase as well as an organizer.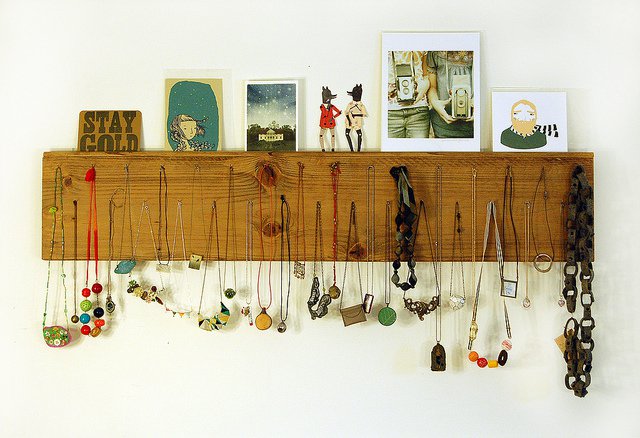 Curtain Rings and Hangers
You have too many tank tops to store? Use the curtain rings and use a hanger to hold them. Then you can hang your tank tops easily and next time you can find out the one you want in a second.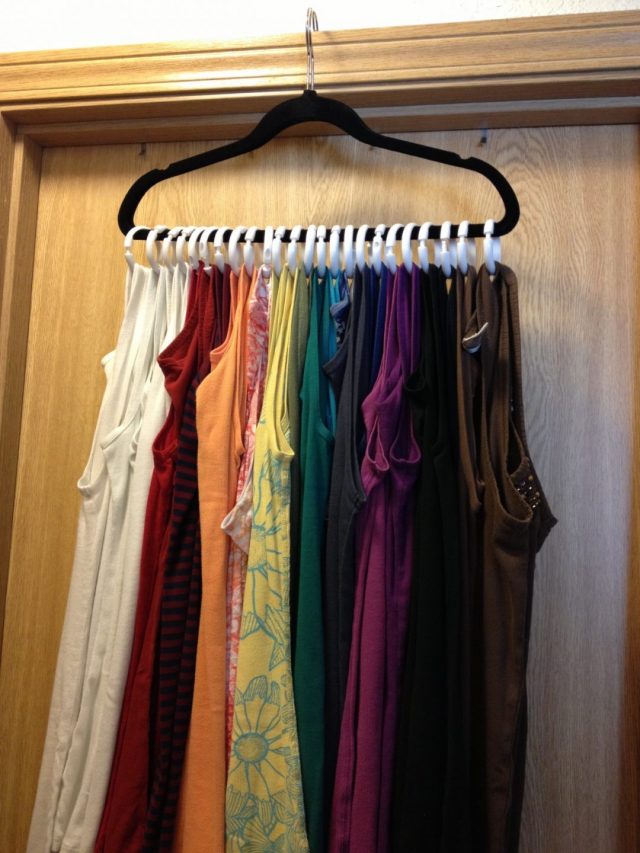 Hooks
Hooks always help you with the organizing projects.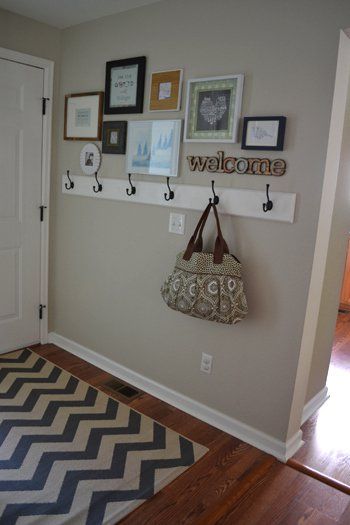 Magnet Board for Makeup Products
How to store your makeup products? Try a magnet board and make an easy morning.
Bra Strorage Idea
It is great for organizing all your bra.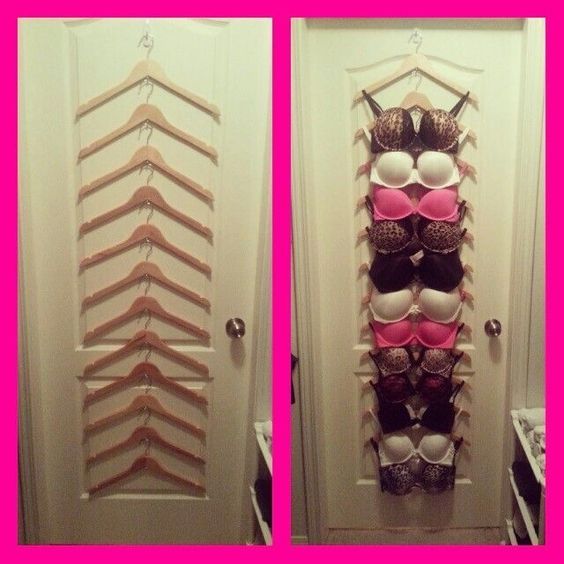 DIY Storage Bottles
Maison bottles are versatile all the time.  You can use them to organize your makeup tools, the Q-tips and the cotton pads.

Scarf Storage Idea
Wooden boads and clips will help classify your scarves.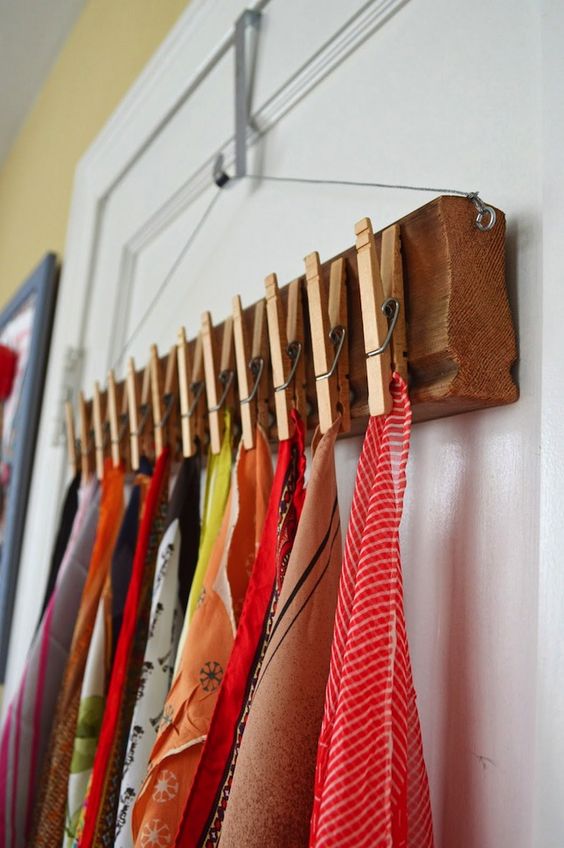 Orgaizer
It is a simple idea to organize your hats, jewelry and belts.