15 Ideas of Glam Jumpsuits
It is versatile to have a jumpsuit look for seasons. From red carpet looks to daily outfits, jumpsuits can give you a pretty vibe as well as a great look. Celebrities like to have a jumpsuit for their events and girls also like making jumpsuit outfits as their daily look.
The stylish jumpsuits are popular and cozy all the time. They are beautiful for both hot days and cool days. What's more, they go well with various accessories and shoes. If you choose a jumpsuit for your next event, you can step one a pair of high heels and pair it with pretty makeup.
Today's post will show you some jumpsuit ideas to get inspired. Check the ideas out right away. They will give you some effective tips to glam a great look.
Emma Watson White Jumpsuit
Emma Watson pairs her all-white jumpsuit without anything, but she sweeps her hair apart and gets bright red lips to pop up the look.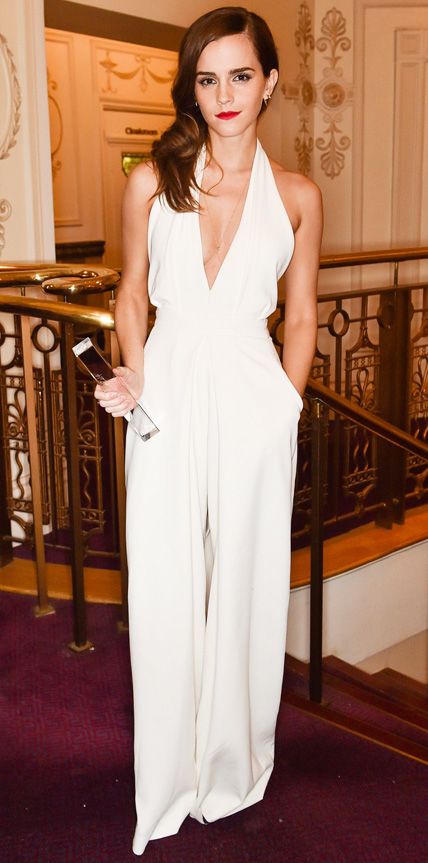 Burgundy Jumpsuit
When you go out with the jumpsuit, you can style a side-swept as well. Don't forget to take a small handbag with you.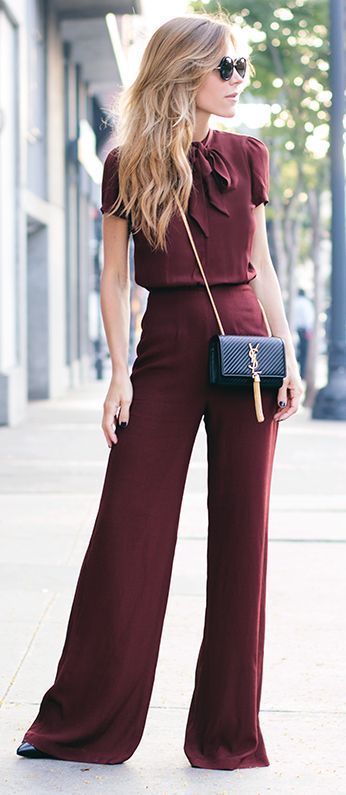 Deep Blue Jumpsuit
It is gorgeous to wear a deep blue jumpsuit. It is a v-neck style and it can make a longer neck. What you should do is to put your curls aside and step on her pair of sandals.

All-back Jumpsuit
Though it is an all-back jumpsuit, it looks vivid and stylish with its creative style. The deep V brings a sexy look. Try to wear a necklace to complete the look.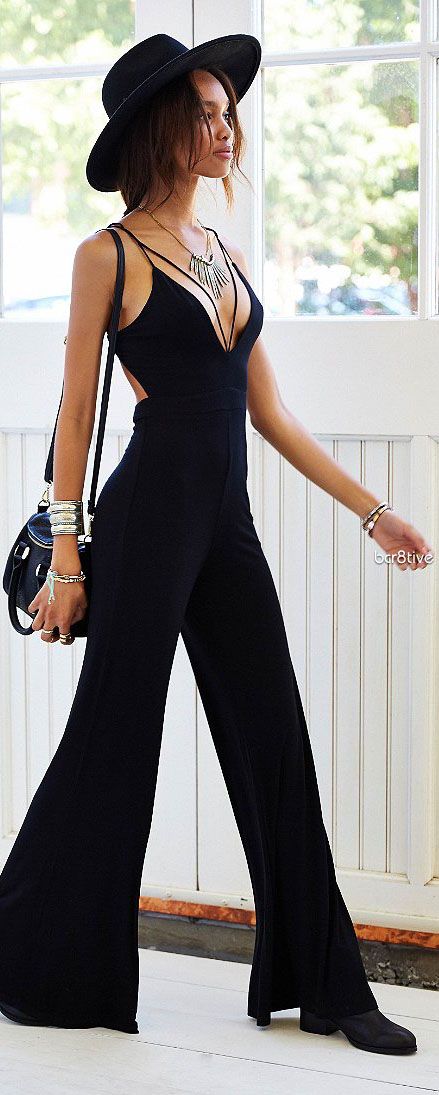 Emerald Tank Jumpsuit
Also, deep-v makes sense. You can just pair your deep-v jumpsuit with some accessories.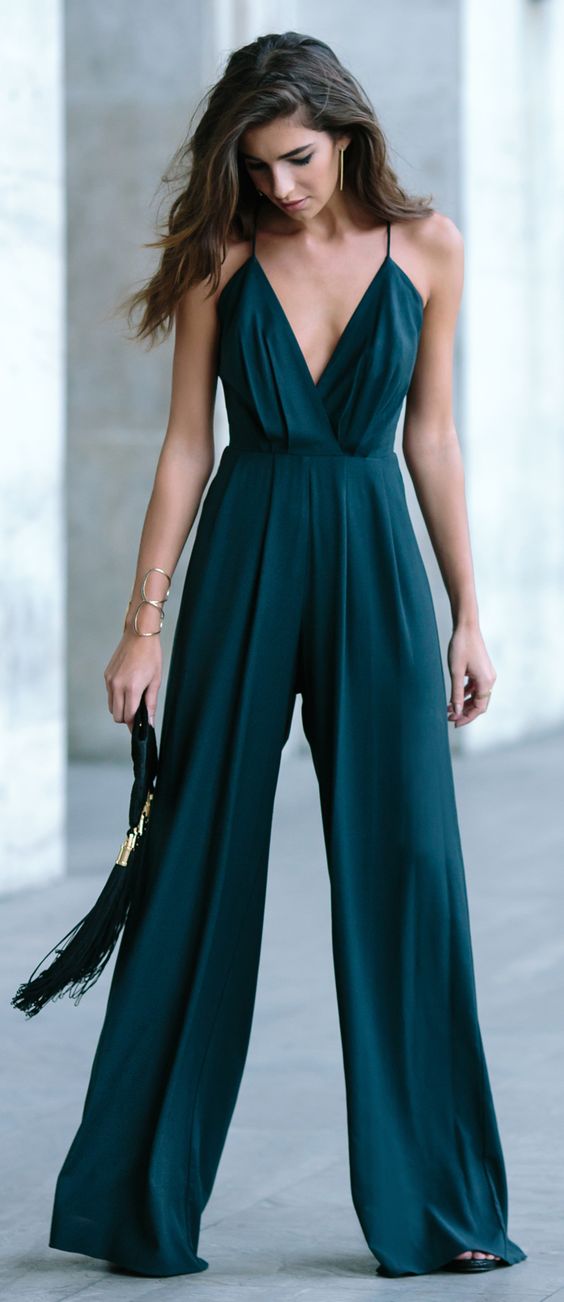 Blue Jumpsuit with Brown Sandals
If you don't like wide-leg ones, you can try this one. You can style a side part and step on a pair of sandals with low heels as well.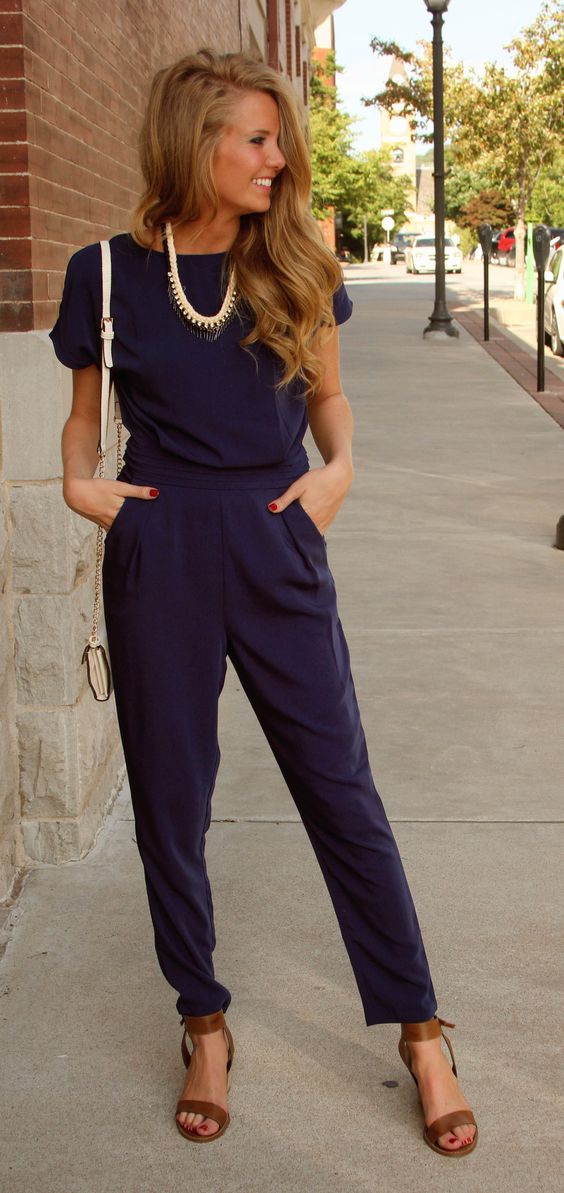 Elegant Jumpsuit with Belt
A fringe belt makes a simple jumpsuit elegant.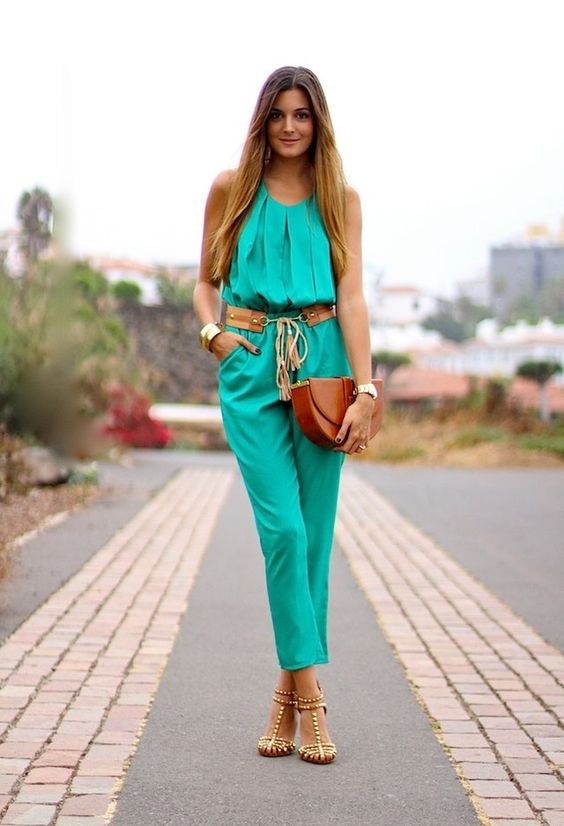 Nude Jumpsuit
Do you want a lovely look? You won't miss this nude jumpsuit for your next event.

Plaid Jumpsuit
When it is summer, you can wear the plaid jumpsuit and make an updo to get a cute look.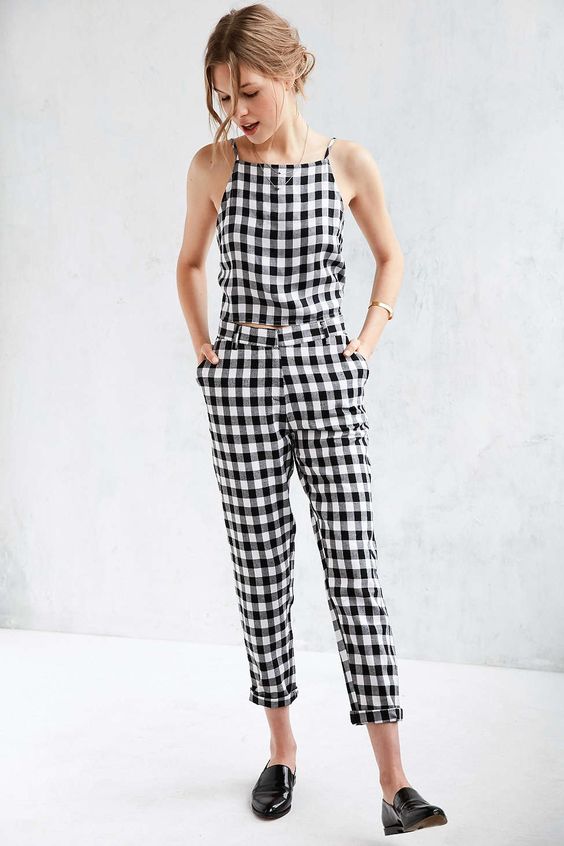 White Jumpsuit with Black Lines
Backless jumpsuit is still trendy for this season. Choose one of the jumpsuits and enjoy the hot summer days.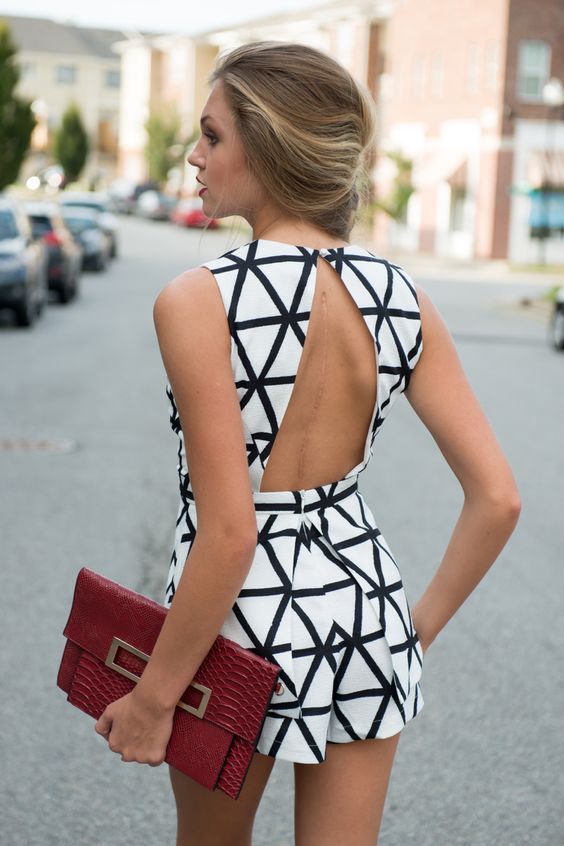 Casual Jumpsuit
It is casual to wear the jumpsuit. The style can fit many occasions, like the beach vacation or the out-going.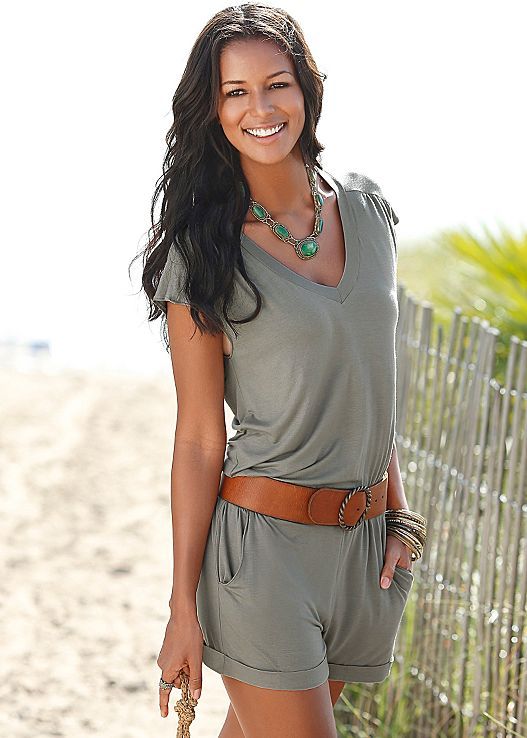 Deep Colored Jumpsuit
Don't be afraid to glam a deep colored look. You bright makeup and the stylish accessories will help you out.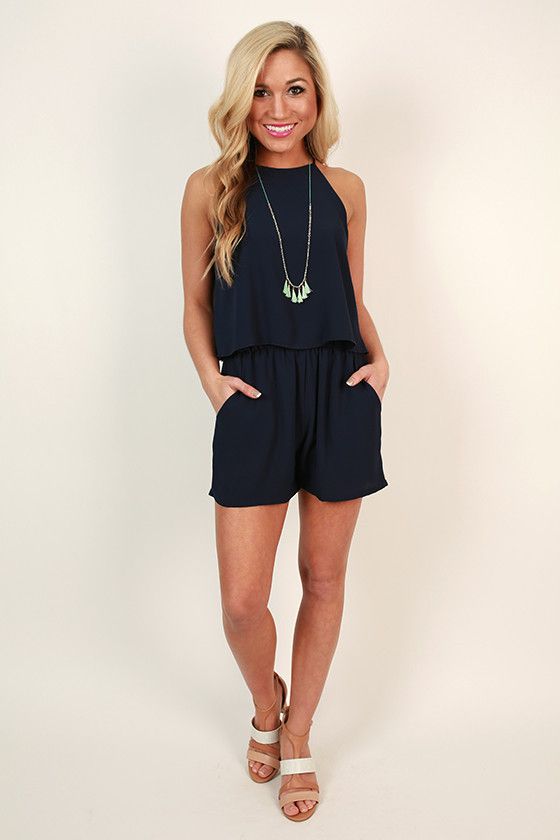 Grey Jumpsuit and Wedges
To pair the look, you can style a half up hair or a curly hair look. Step on a pair of wedges to length your leg lines.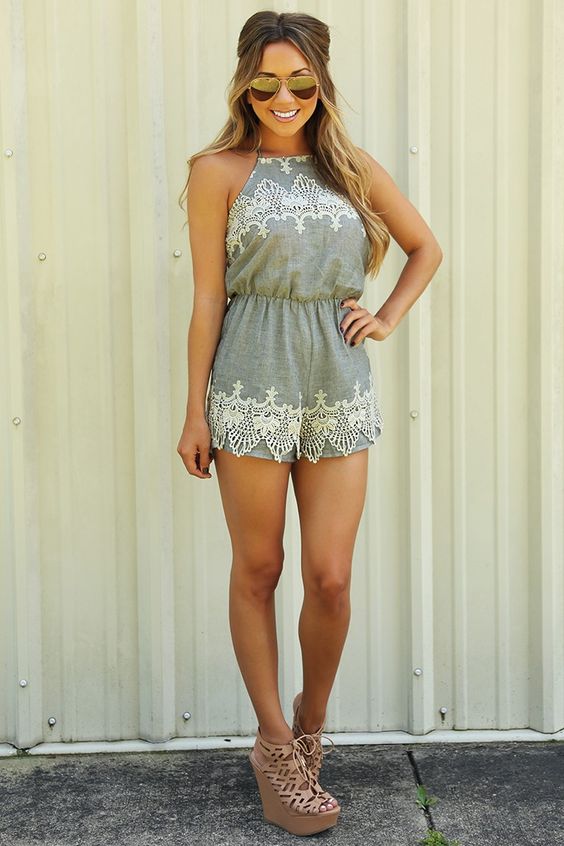 Floral Jumpsuit
It is sassy to wear a floral jumpsuit for a party.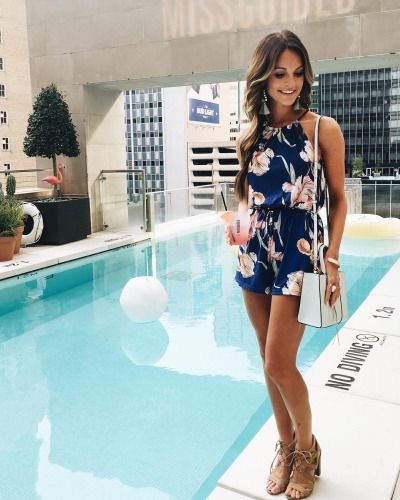 Long Sleeve Floral Jumpsuit