5 Makeup Trends You Should Try
In this fast-paced world, there are always new trends popping up across the globe. When it comes to makeup trends, there's something new to try every day. If you're having trouble keeping up with the latest makeup trends or aren't sure which one you should try next, keep reading to find out five makeup trends you should try as soon as possible before they go out of style.
1. Graphic Eyeliner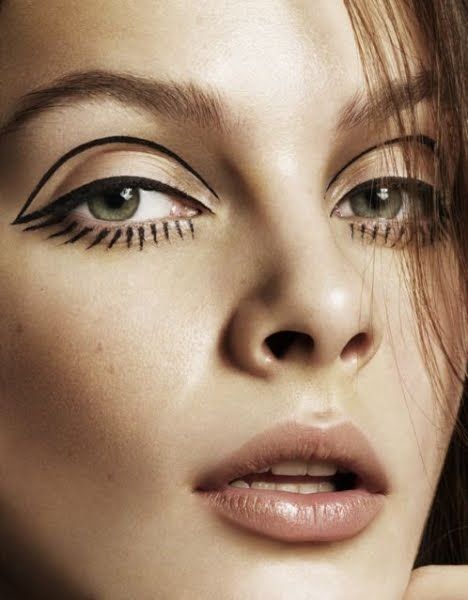 Graphic eyeliner, or negative space eyeliner, involves applying eyeliner in a cut out design. You can trace the outline of winged eyeliner without filling in the space between the lines, or you can apply eyeliner around your lash line as you normally would and then add an extra detached line in the crease of your eyelid.
This cut out eyeliner trend is unique and can look chic and sophisticated. However, it doesn't always work out well for beginners in the realm of eyeliner because it requires sharp, precise lines to have the right effect. Black liquid eyeliner works best for creating graphic eyeliner and it is vital to use a high-quality liner and eyeshadow primer to prevent your look from smudging throughout the day.
2. Sandbagging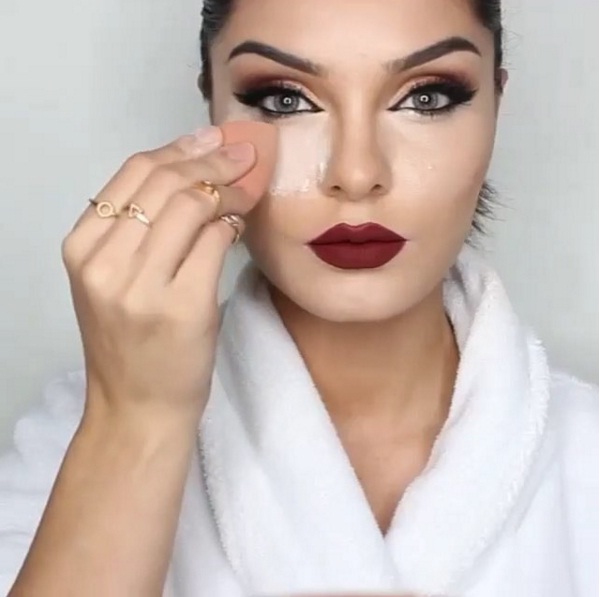 This makeup trend is useful as well as fashionable. It involves buffing a liberal amount of loose powder into the areas of your face that often get greasy throughout the day, especially in the hot summer months. Sandbagging includes adding extra loose powder to your skin underneath your eyes and under your cheekbones around the bottom edges of your lips.
This makeup trends helps keep unattractive shine and oil from accumulating on your skin throughout the day and prevents your face makeup from fading and melting. It also creates a very matte, smooth finish for your face that lasts all day. When sandbagging, however, you need to be careful to sufficiently blend the loose powder you apply into your skin in order to avoid looking chalky and cakey.
3. Colored Mascara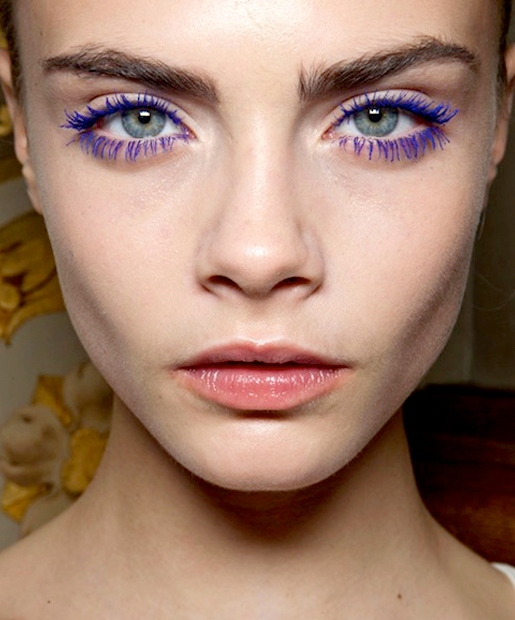 Colored mascara is a highly sought-after makeup trend at the moment. Wearing colored mascara is a great way to add a bright pop of color to your makeup look without looking too colorful or over dramatic. This makeup trend adds brightness and whimsy to your makeup look while drawing attention to your eyes to make them stand out.
To apply colored mascara that really pops and doesn't just blend into your eyelashes, apply a white mascara base first to prime your lashes. Then, apply two to three coats of colored mascara to cover up the white base and coat your lashes in bright color. Make sure to invest in a colored mascara in a hue that complements your natural eye color. Never match your mascara to your eye color; instead, opt for warm tones like orange or gold if you have blue eyes, pink or purple if you have green eyes, and blue or green if you have brown eyes.
4. Red Lipstick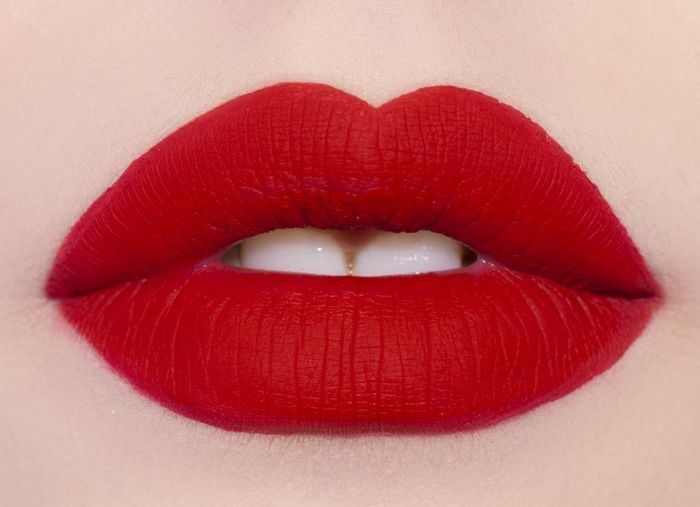 Red lipstick is always in; it's a timeless beauty classic. However, right now, red lipstick is taking over the beauty world and is definitely one of the top five makeup trends you should try. Matte red lipstick is especially popular, but you can wear it in any formula or finish you want. To stay in line with the trend, it's important that the lipstick you wear is a true apple red, however, not brick red, rust, orange-red, or a darker burgundy color.
When applying your red lipstick, use a lip liner around the edges of your lips to keep your lines precise and your lipstick neat. Pair the dramatic red lipstick with natural eye and skin makeup with a matte finish to really let your lipstick shine as the focal point of your makeup look.
5. Blue Eye Makeup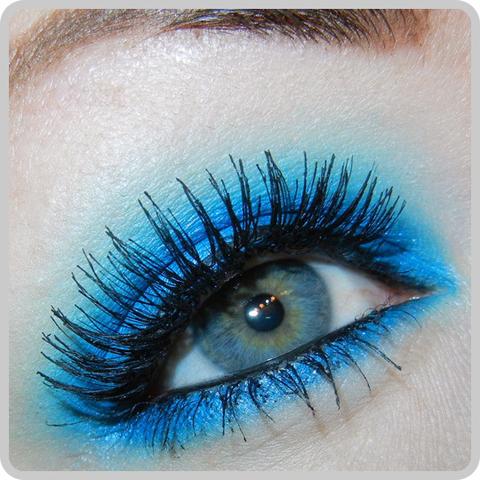 Blue eye makeup is one of the biggest makeup trends in the current beauty world–and no, we're not talking about eyeliner with a hint of dark navy. The blue eye makeup that's currently trendy is turquoise, electric blue, bright blue, and any other shade that is undeniably, well, blue.
You can try out the blue eye makeup trend with blue eyeliner or blue eyeshadow. Try not to mix the blue with any other colors and keep the rest of your makeup neutral in order to make the pop of blue the bright focal point of your makeup look. Line your eyes with a thick swipe of turquoise eyeliner, or sweep electric blue eyeshadow across your entire eyelid. Choose a blue hue that complements your natural eye color; electric blue works well for brown eyes, turquoise looks great with green eyes, and darker blue complements blue eyes.
If your standard makeup routine is getting a bit old and you're looking for something to spice it up quick, you've come to the right place. Try any of the five current makeup trends described above to add some brightness and color to your daily beauty routine. Find more makeup trends and ideas on prettydesigns.com!