15 Outfit Ideas to Rock Your Printed Coats
You don't want to just wear a camel coat or a black coat any more this winter? You are suggested to wear some printed coats to pop up the season. Is it too bold to have a printed coat in winter? No. It is pretty as well as vivid to go out with a printed coat in the cold days.
If you wear a monochromatic coat all the time, why not think of changing your winter style. If you like the printed pieces, you won't miss the winter styles. Today's post is going to show you some printed coat styles to rock your winter look. They are layers or simple outfits. Have no hesitation to check the post out.
Get inspired and style your winter outfit with a printed coat right away.
Houndstooth Coat, Leather Pants and Cage Heels
It is too dull to have a black and white outfit? You can complete your black and white basic with a colorful houndstooth coat to add colors to the look.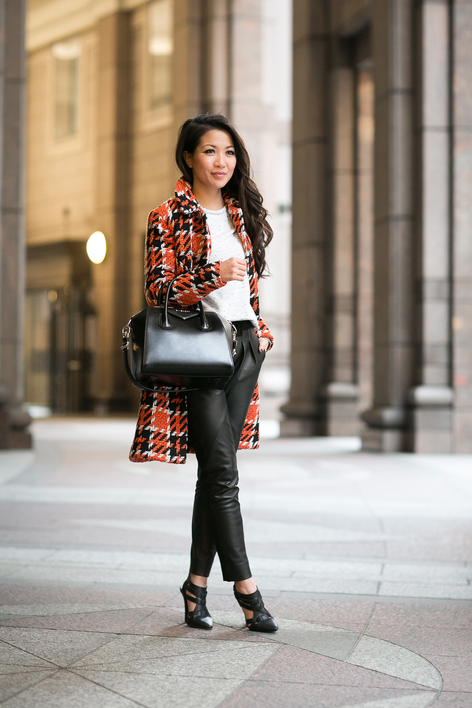 Plaid Coat and Ripped Jeans
Are you a plaid fan? If you say yes, you can wear a plaid coat for your winter outfit. When your basic is light, it can be paired by a light color coat too.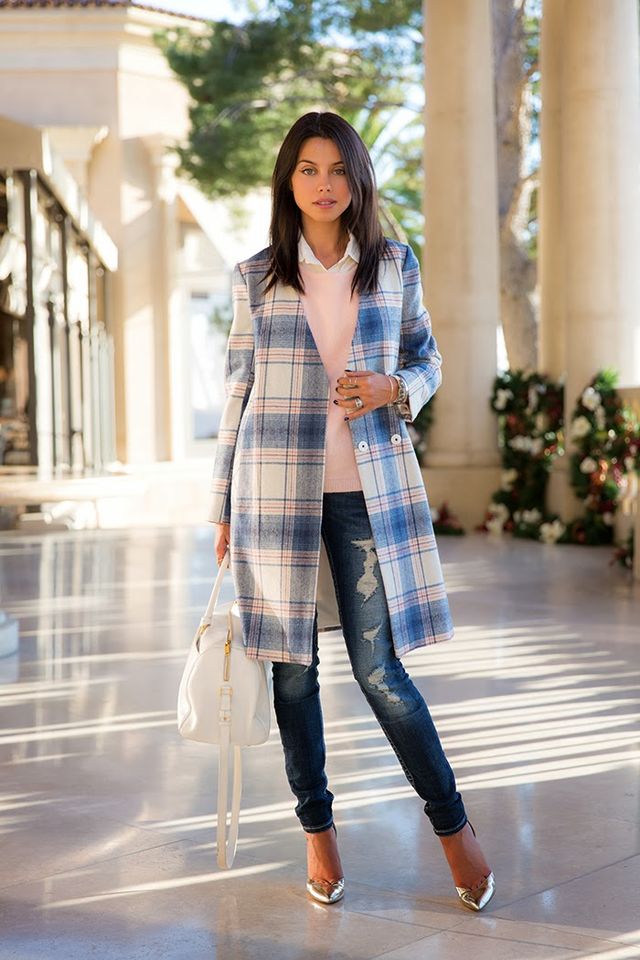 Tartan Coat and Knee-high Boots
When your sweater outfit can't keep warm, a tartan coat will help you out. The coat can not only give you a cozy winter, but also pair the simple basic well.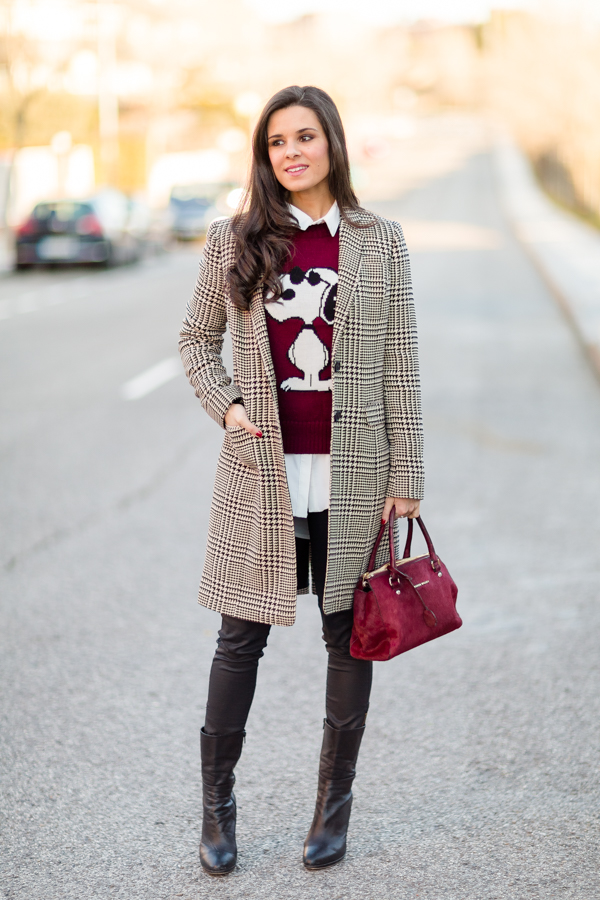 Black and White Tartan Coat
You want to have a bright colored sweater? Then you need a plain but stylish coat to pair the whole look.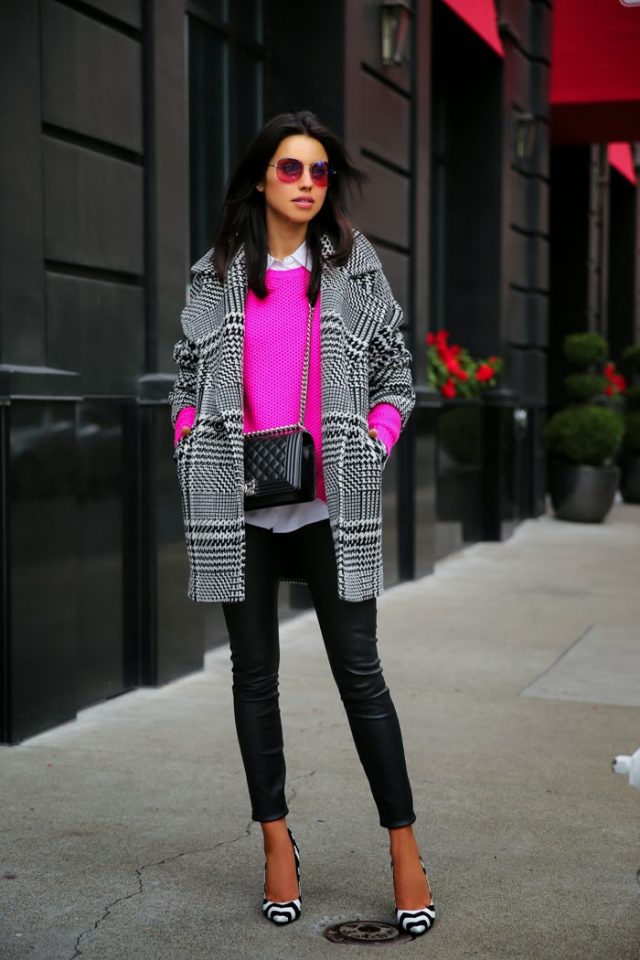 Tartan Trench Coat
An outfit with a dress or a skirt can be paired with a trench coat in winter.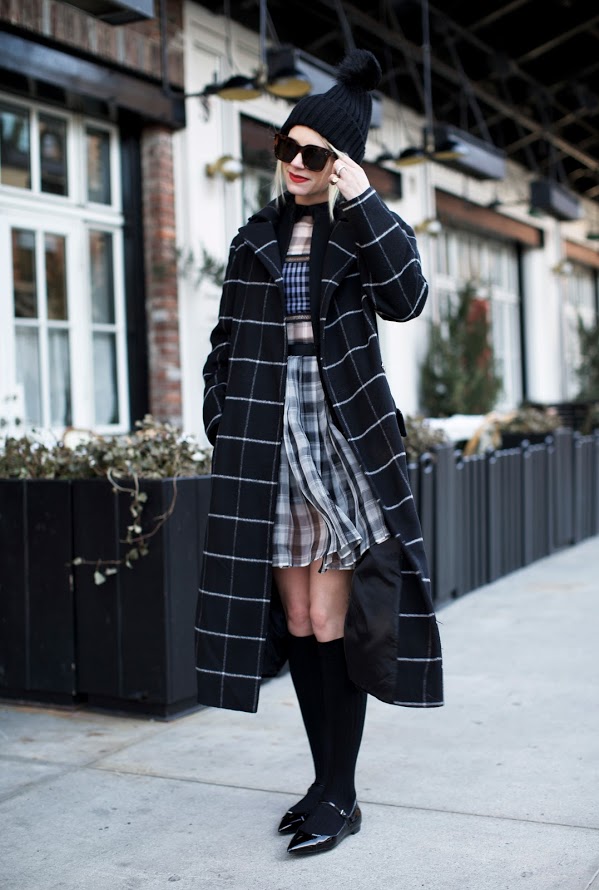 Tartan Coat, Red Top, Black Skirt and Boots
The black and white tartan coat can bring a casual vibe to the look.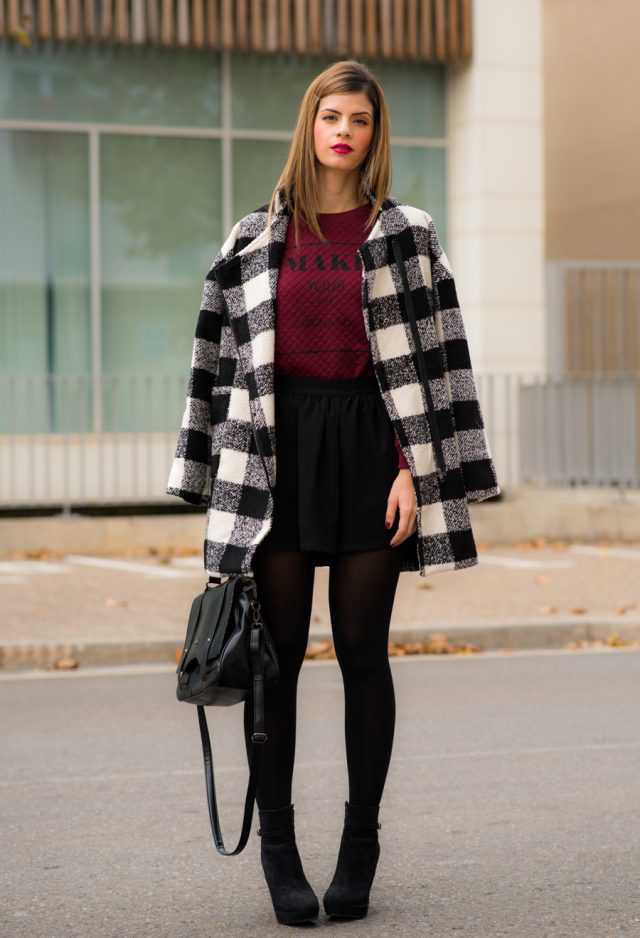 Winter Layers
If you are a denim lover, you will not miss the layers. Try to pair your denim outfit with an oversized coat.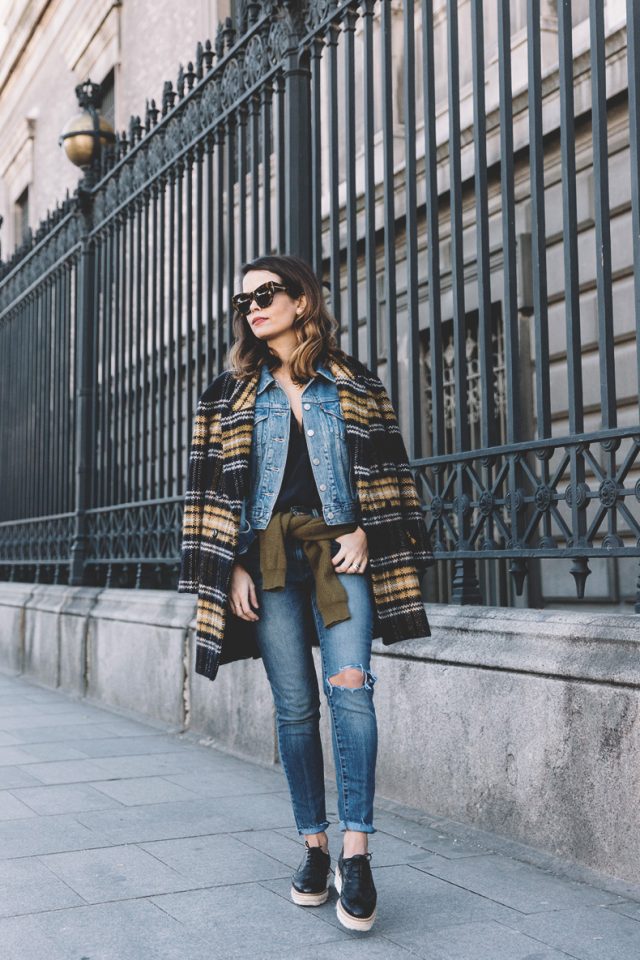 Leopard Coat
It is pretty to go with a leopard coat for the cold days.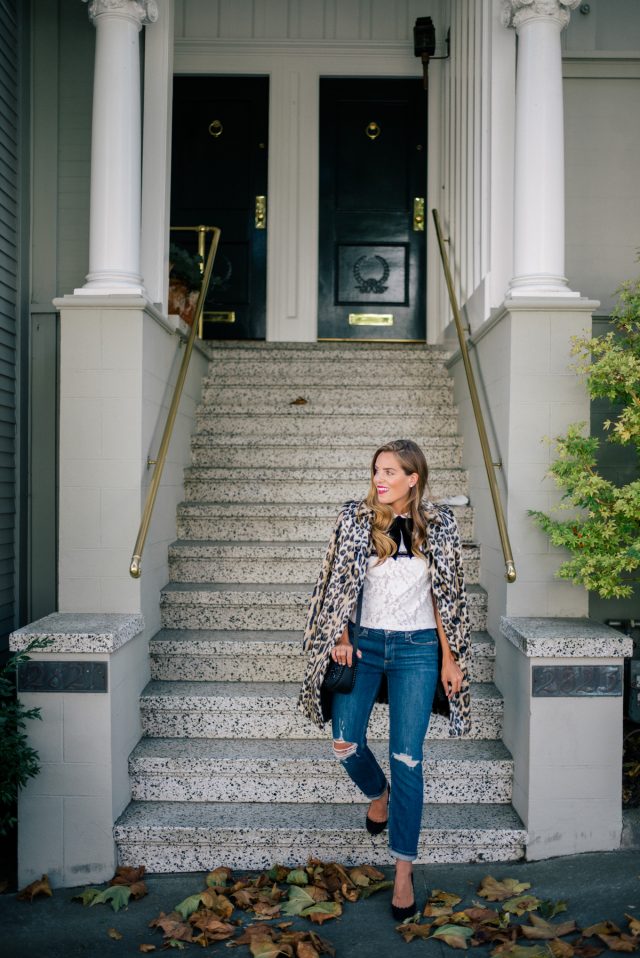 Tartan Brown and Blue Coat
Make your coat the same color as your pencil skirt.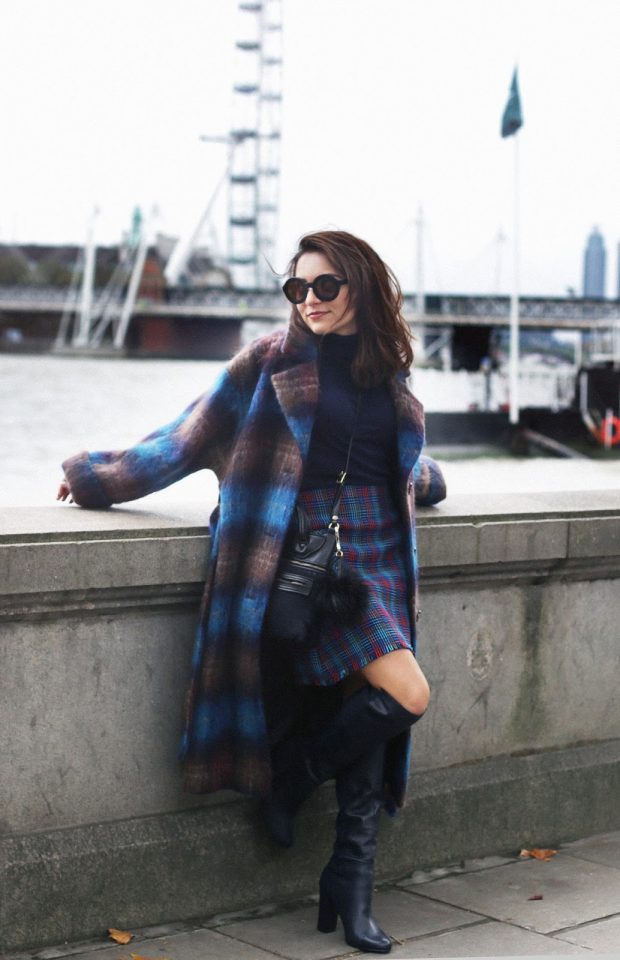 Black and White Coat
It is cool but pretty to have a black and white outfit for winter.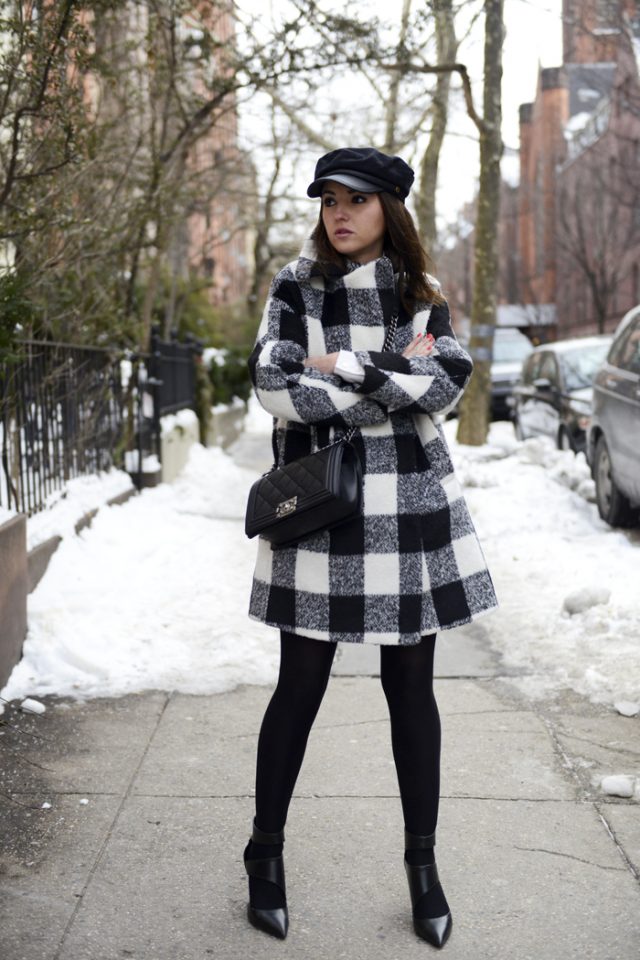 Black and White Tartan Coat and Beige Bag
The coat and the beige bag soften the whole look.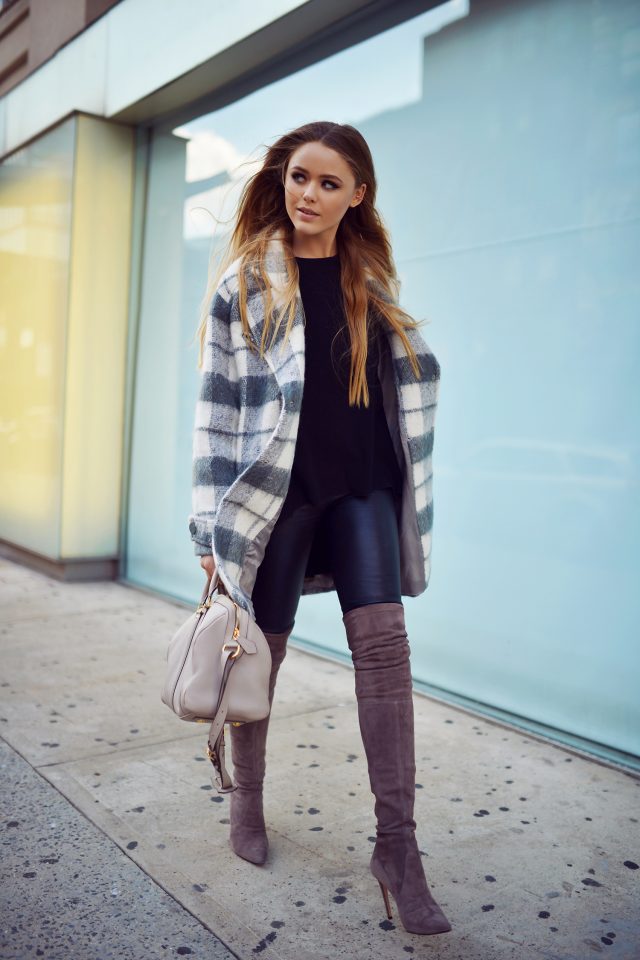 Leopard Coat and Pink Dress
If you wear a pale colored dress, you can pair it with a leopard coat to upgrade the look.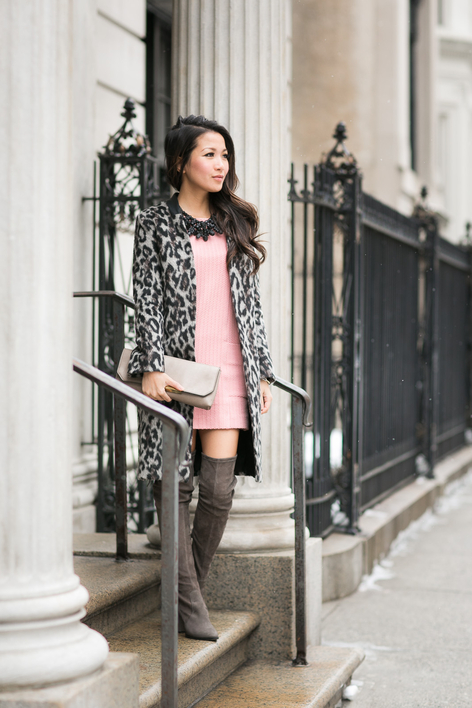 Oversized Coat
The best way to pair your oversized top is to wear a pair of tights or skinny pants.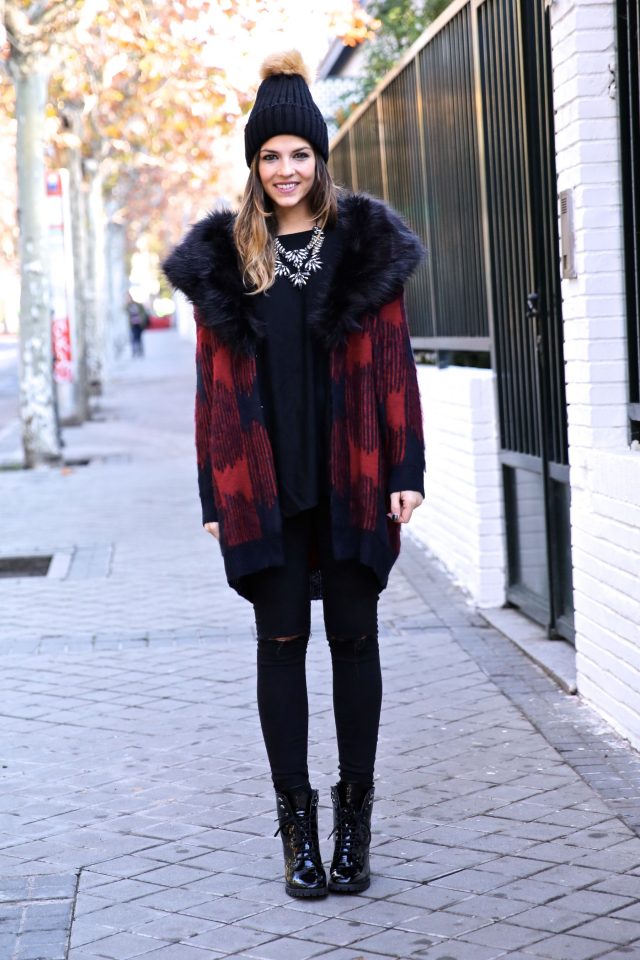 Brown Trench Coat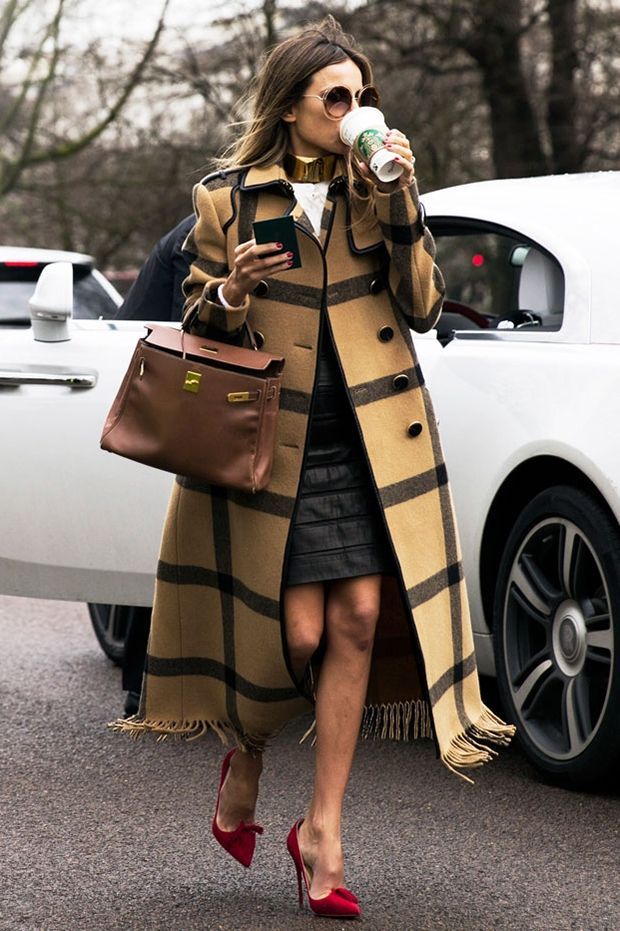 Leopard Coat and Jumper
A jumper is not enough for winter? Pair it with a leopard coat and have a great winter outfit.