15 Outfit Ideas to Wear a Pretty Dress
How can girls reject the pretty dresses? No matter how weather changes, the dresses are seasonal staples. There are various styles of dresses for girls to choose. Different dresses can be worn for different occasions. Today's post is going to give some outfit ideas for daily life. What will be the great accessories for the dress? How to wear the dresses in different patterns? Here come the solutions.
As spring comes, days become warmer. Girls can pull out their floral dress to enjoy the sun. A cardigan, a pair of boots or a pair of oxfords can be prepared for a casual dress look. If it is cold early spring, why not wear a pair of tights. What is more, a coat or a trench can be used to complete a pretty look.
More pairing tips can be found in the below post. Put on your dress and glam a beautiful look for the season.
Burgundy Dress and White Cardigan
It is too bold to wear a burgundy dress? Never. A light cardigan can soften down the whole look. Try to make a warm finish with a brown bag.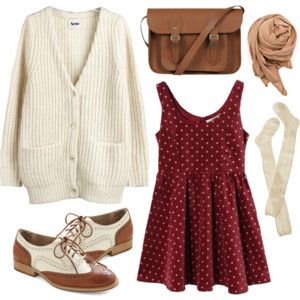 Khaki Coat and Lace Collar Dress
The outfit is perfect for a school look.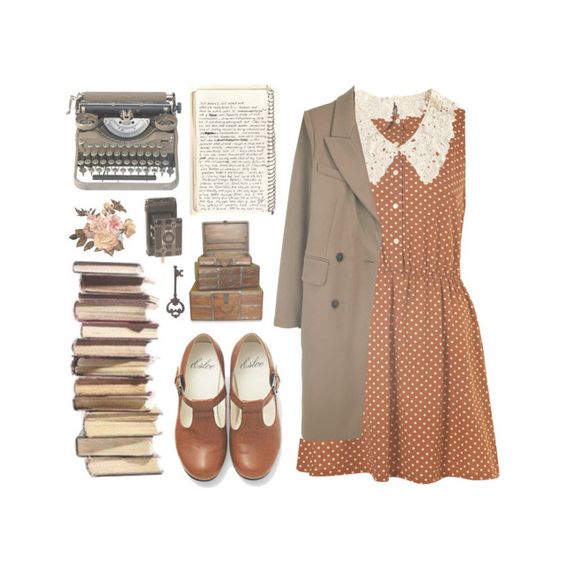 Floral Dress and Khaki Cardigan
Though the dress is vivid, the cardigan, the pair of oxfords and the handbag are in the some tone. The outfit is also perfect for back-to-school look.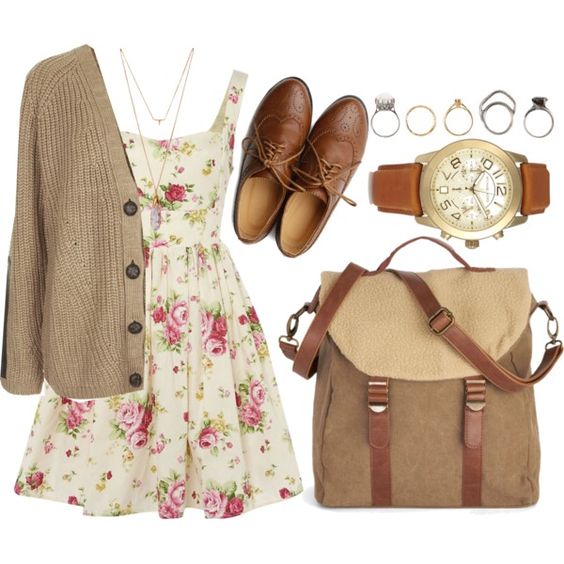 Blue Dress and Coat
Again, the dress is paired with a coat, a pair of boots and a handbag. The outfit keep the same color for the coat, the boots and the handbag.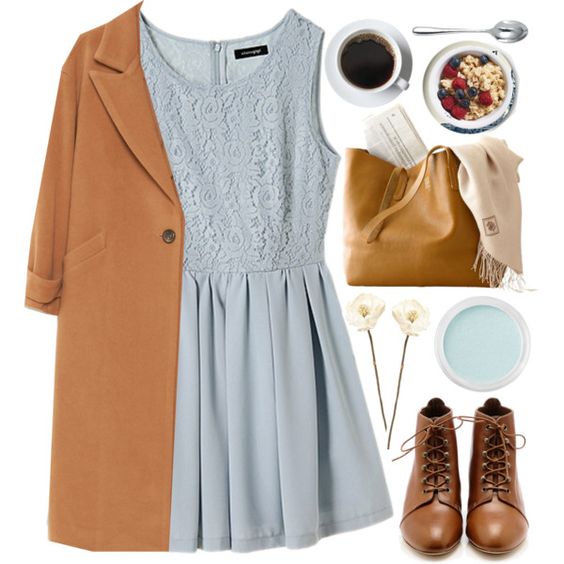 Outfit with Brown Dress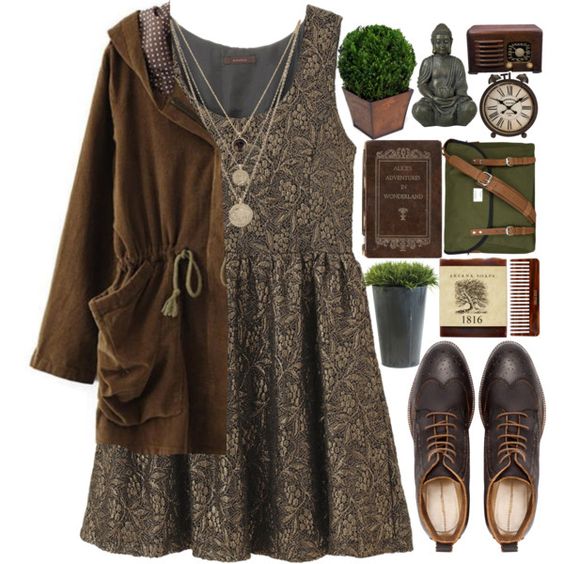 White Dress and Green Cardigan
Wear something green for your spring look.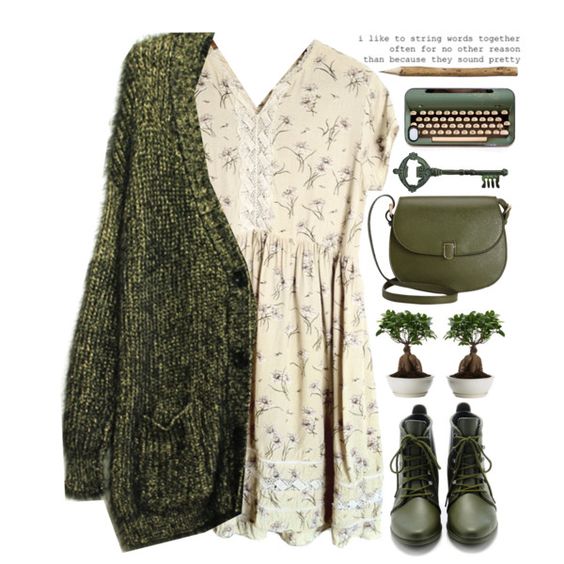 Floral Dress and Cardigan
A pair of oxford and a cardigan become must-have pieces for the dresses.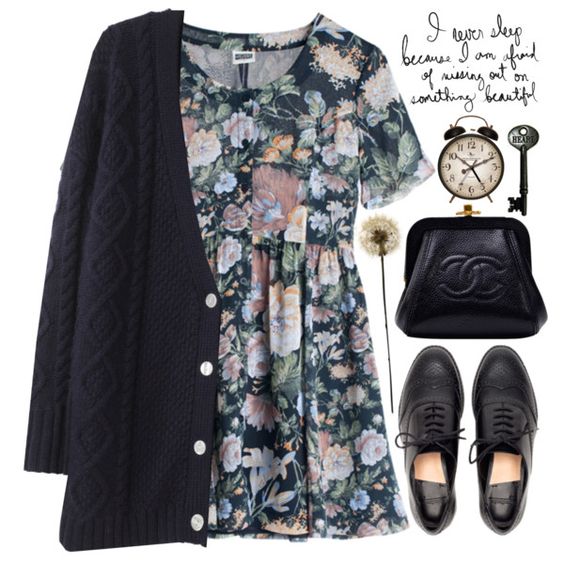 Floral Dress and Red Jacket
It is good to wear the outfit for late spring.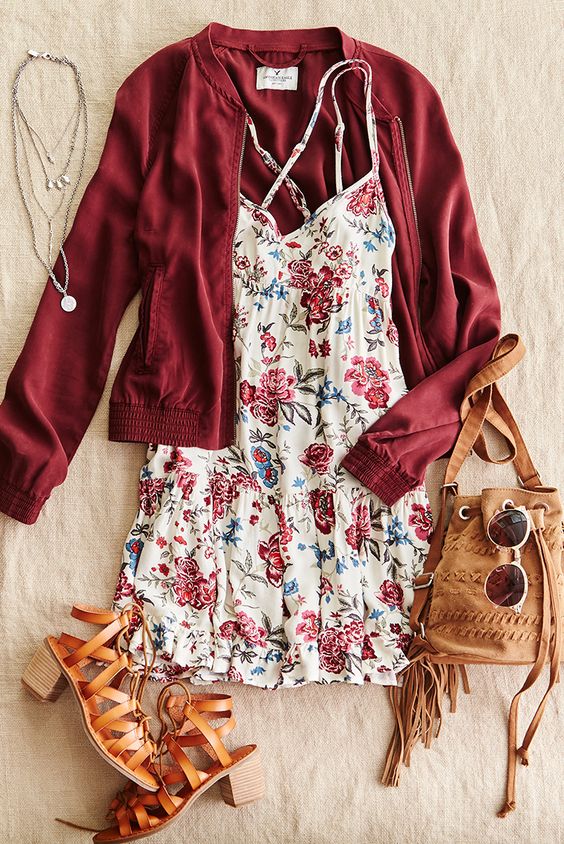 Black Dress, Brown Jacket, Checked Scarf and Boots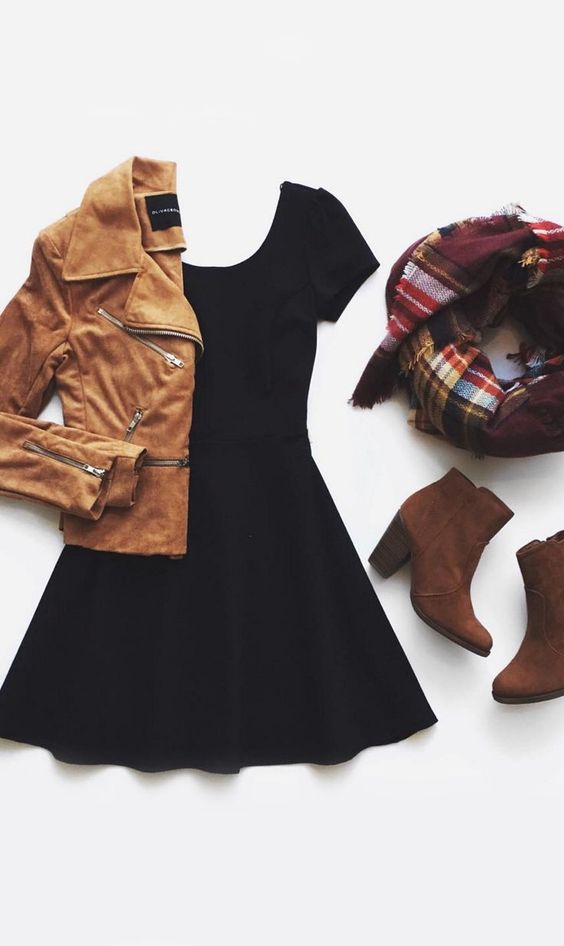 Checked Dress, Brown Cardigan and Flats
How to pair a checked dress? Just step on the flats and pull on a brown cardigan.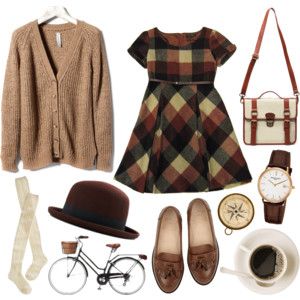 Blue Dress and White Cardigan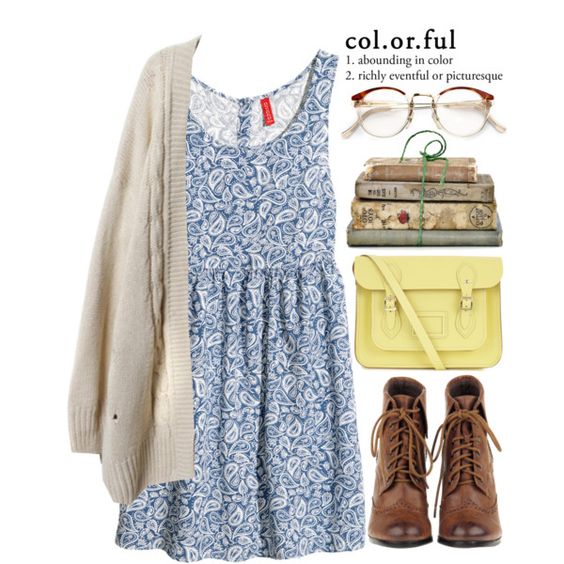 Floral Dress, Checked Shirt and Black Boots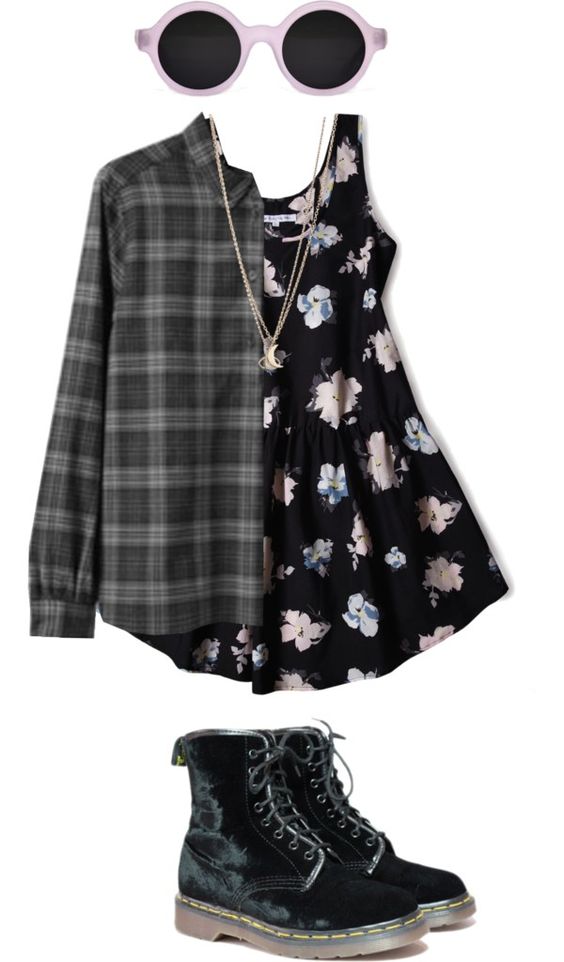 Denim Jacket and Black Dress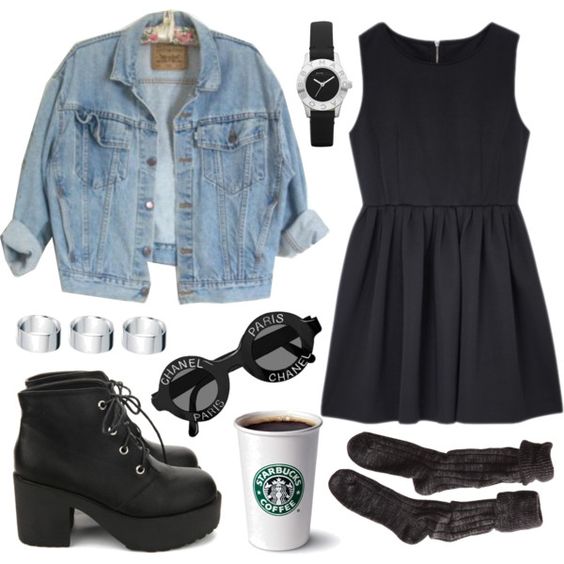 Red Floral Dress and Black Jacket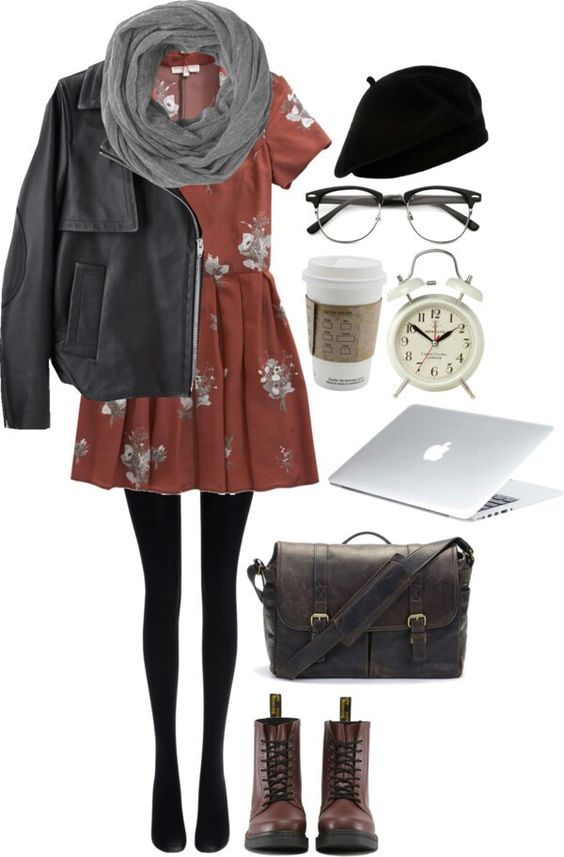 Beige Dress and Grey Cardigan