15 Trench Coat Styles You Must Try for the Season
What color do you think is the most popular for the trench coats? Yes. It is beige. Girls around the world like beige trench coats best. Most of them have different styles of the beige coats. However, there are trench coats in other colors to pop up your looks.
Today's post is going to show you how to make a great layer with a trench coat. It is pretty as well as gorgeous for girls to wear a trench coat. The coats will silhouette your body and help keep warm even in the cold days. If you have an outstanding trench coat, you can have only wear a black basic and you look pretty; if you want to glam an easy look, you can just choose a plain coat to make it casual.
How to wear your trench coats prettily? There are ideas to make a good outfit. From tights to dresses, you will find various styles to get inspired in the post. If you don't like tights and want a casual look, you can just go with jeans. For dresses, you will be obsessed with an outfit which combines a trench coat and a dress.
There are three main styles for trench coats. They are designed into styles with buttons, without buttons and with belts. No matter what style you will have for this style, you'd better wear a pair of high heels or boots to upgrade your look. Though the long trench style will hide your waist, it may make you look shorter. A pair of high heels can help you out. Even sandals with high heels can benefit for the longer leg lines in the warm days.
More ideas can be found in the following styles. They are trendy and pretty. You will not miss them.
Color Striped Trench Coat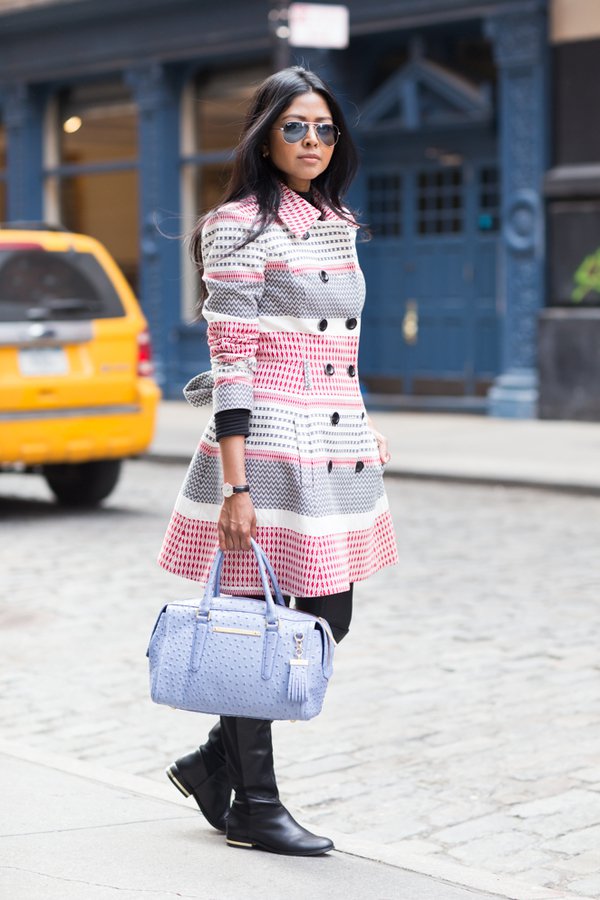 Green Trench Coat, Grey T-shirt and Skinny Jeans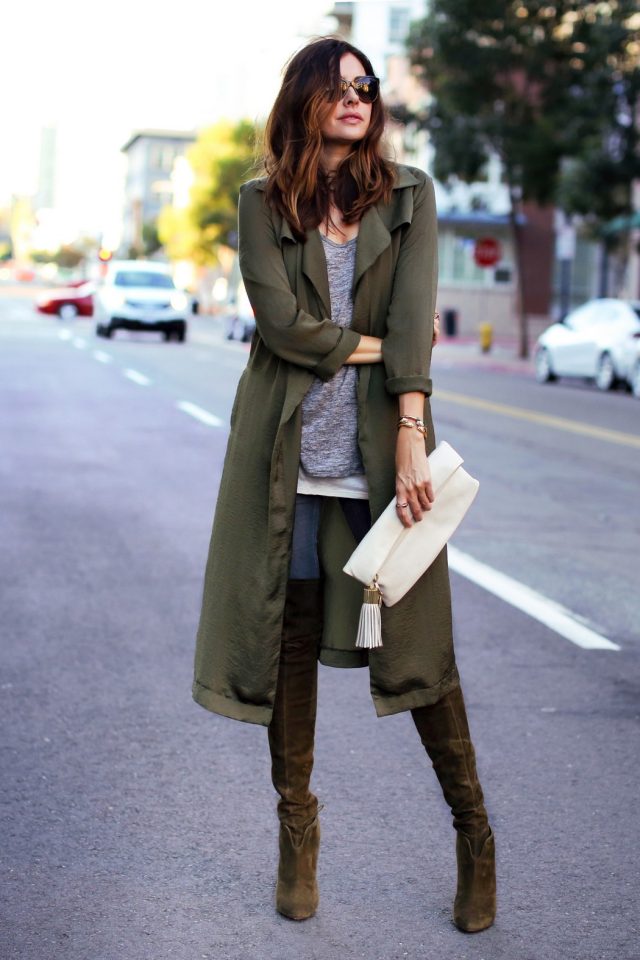 Black Outfit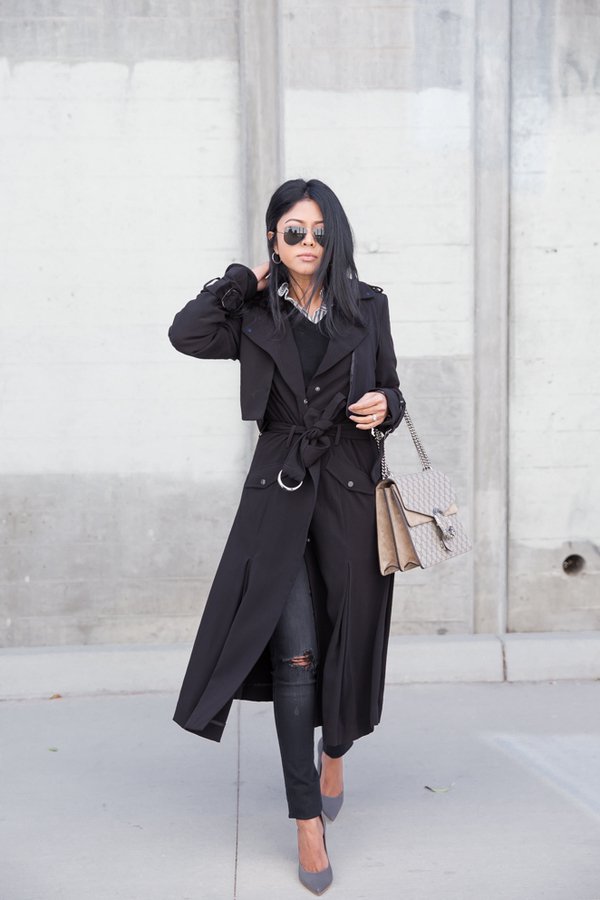 Dress and Striped Trench Coat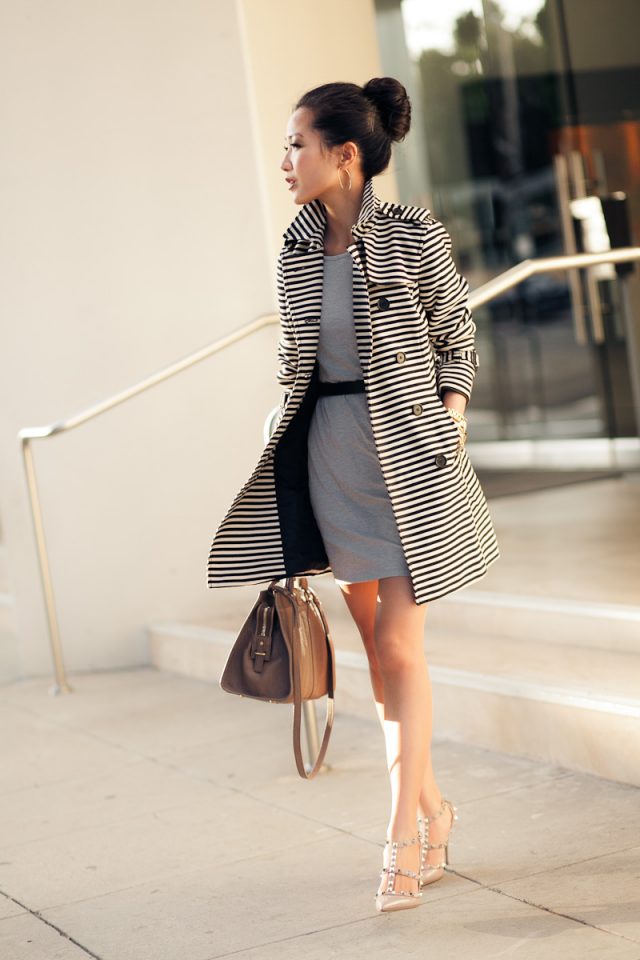 Beige Trench Coat, Blue Shirt and Ripped Jeans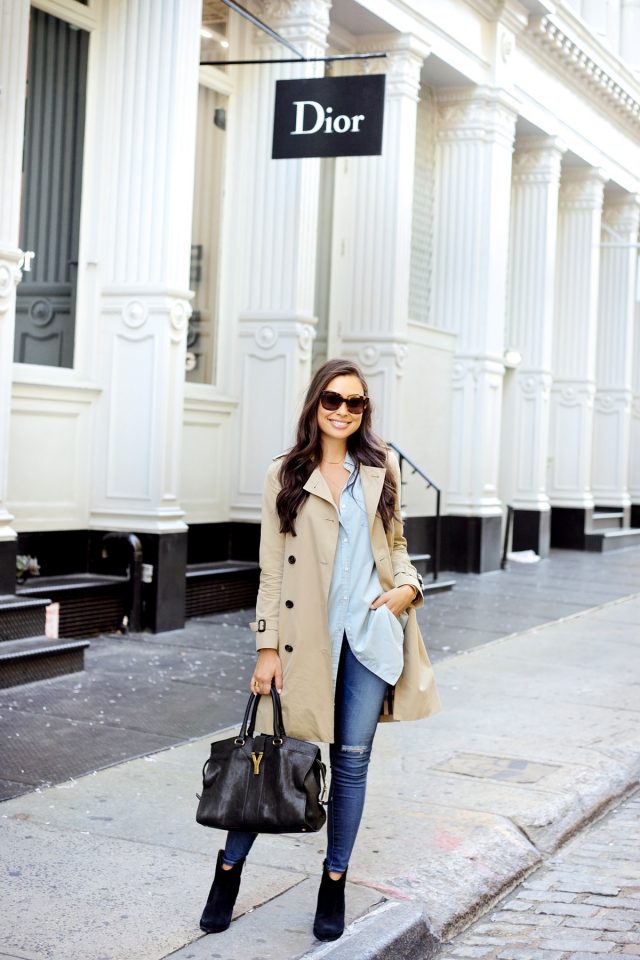 Beige Trench Coat, Striped Top and Black Tights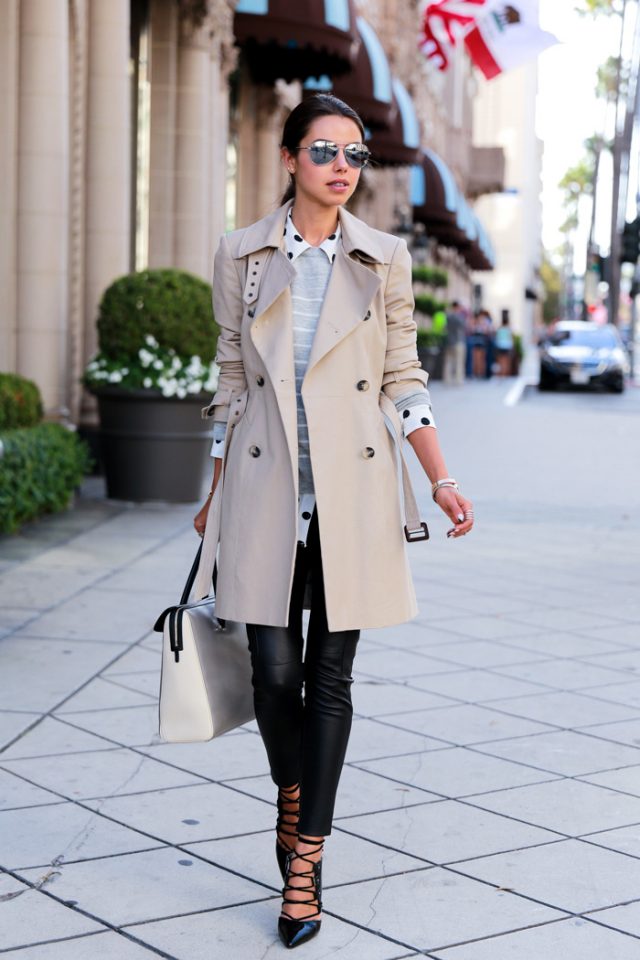 Pale Blue Trench Coat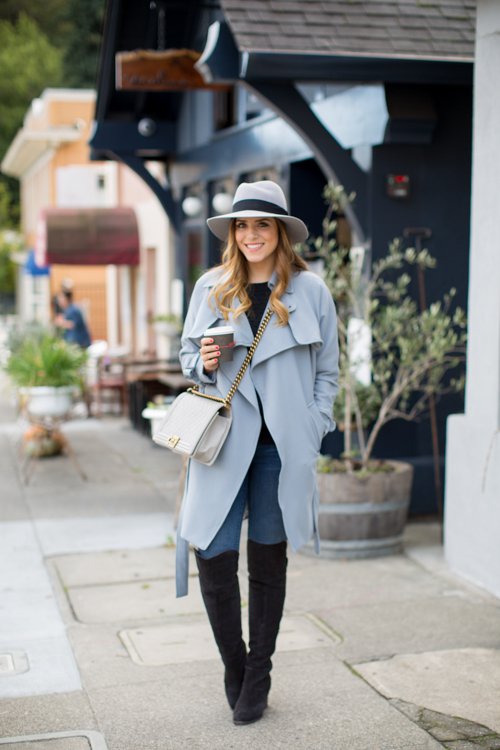 Pink Trench Coat and Dress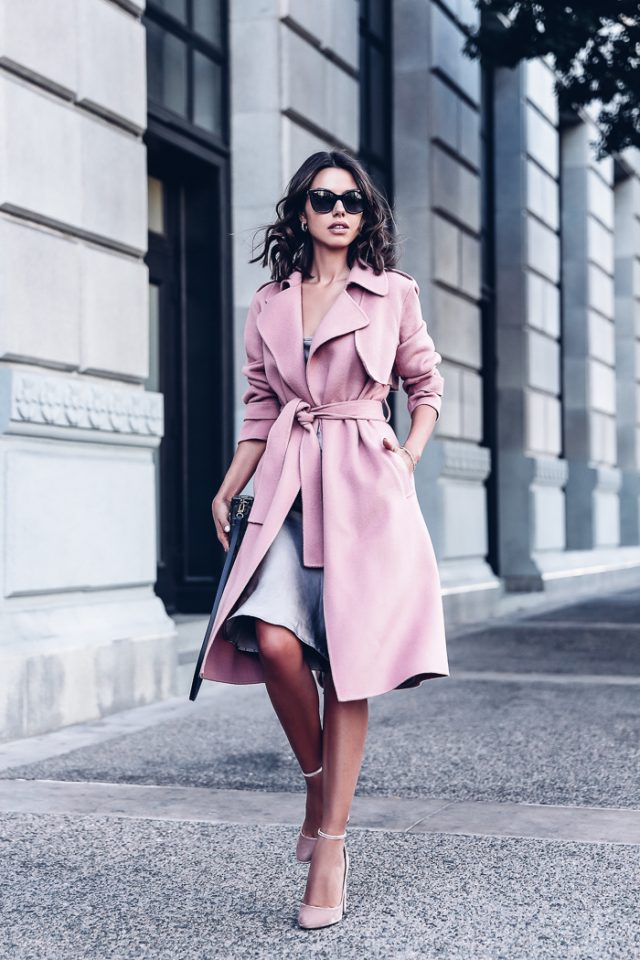 Floral Dress and Beige Trench Coat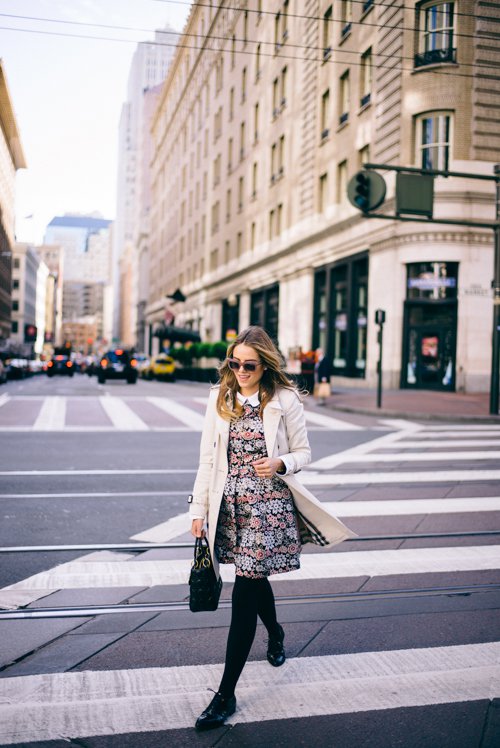 Khaki Trench Coat, Nude Dress and Leopard Heels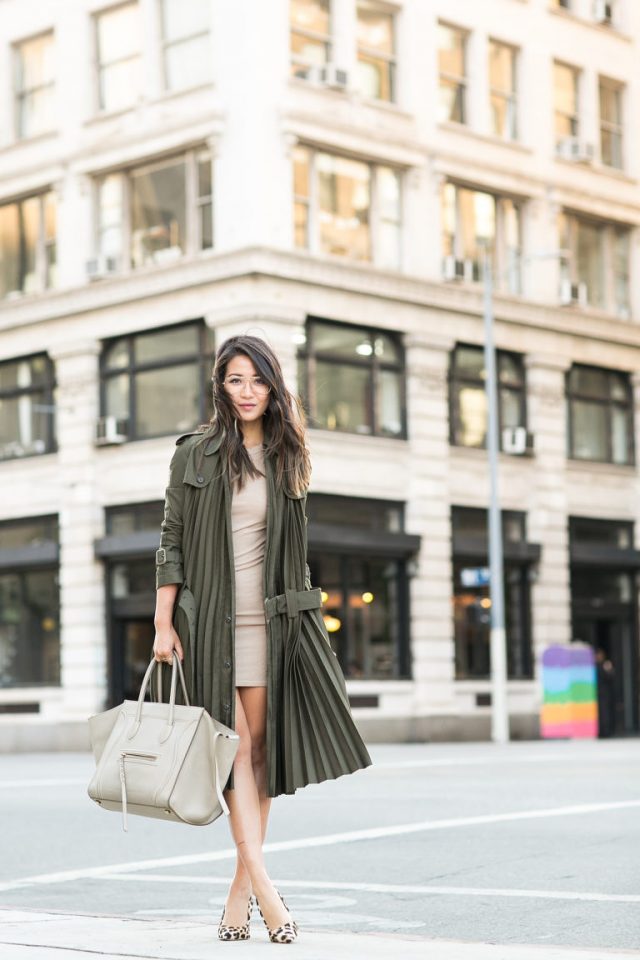 Red Trench Coat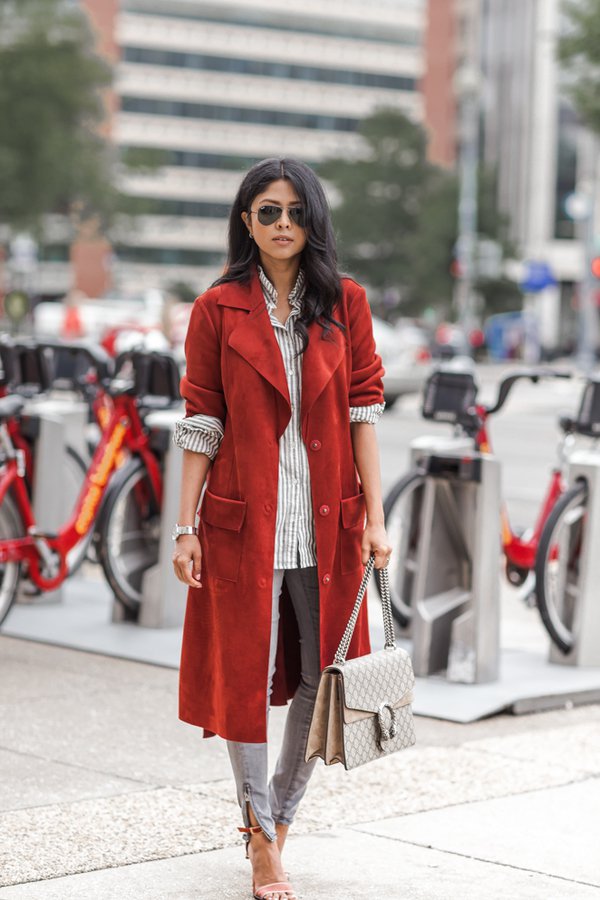 Trench Coat and White Sneakers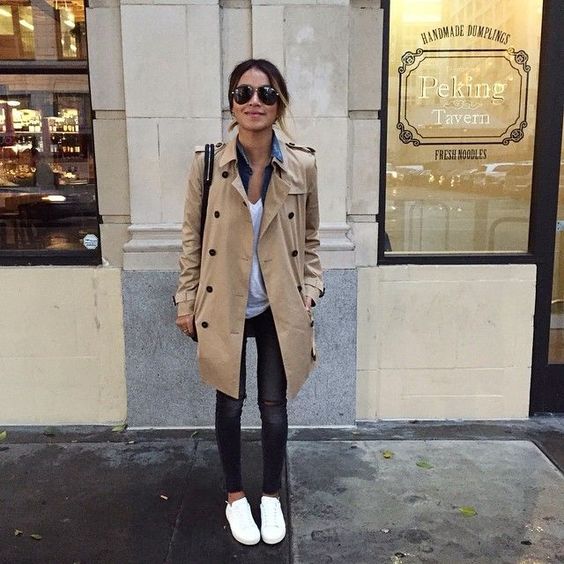 Green Trench Coat and Sandals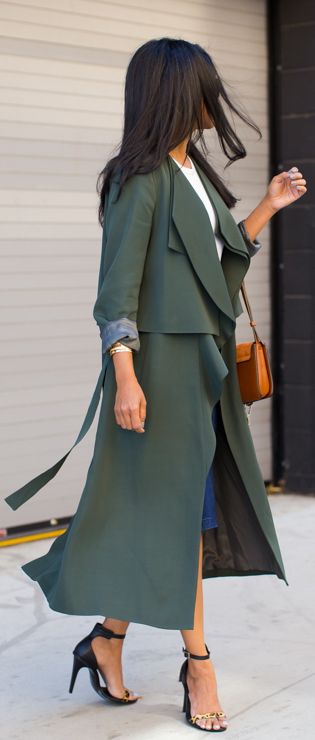 Deep Blue Trench Coat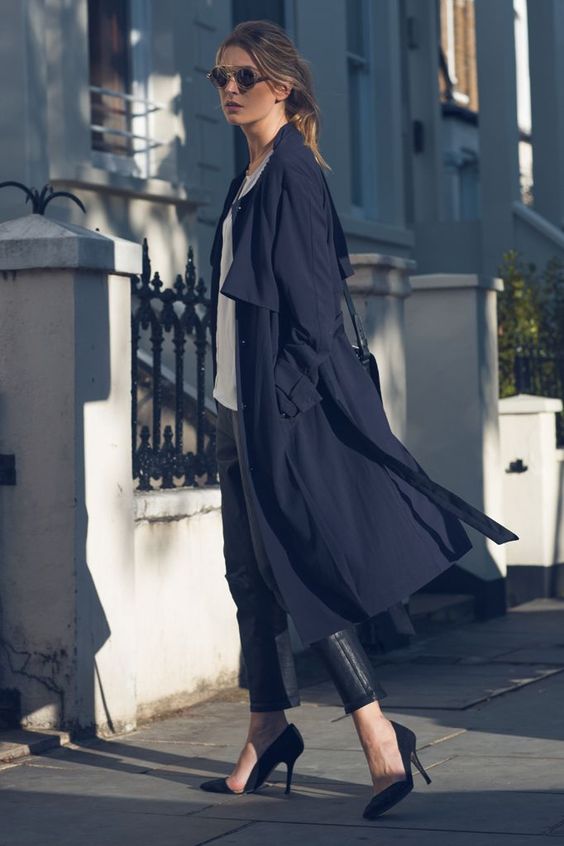 White and Beige Outfit