15 Trendy Celebrity Short Hairstyles You'll Want to Copy
You find that it is troublesome and too lazy for you to style your long hair before you go out every morning? You always get up late so that you can take care of the messy hair? Why not change your hairstyle for fresh mornings? Short hair can be styled easily and quickly through some essential steps.
If you are tired of the long hair look, you can have your hair trimmed for the new look. You may say that short hair will not be nice to pair your summer look. Celebrities' short hairstyles will prove you are wrong. The short hair looks are still versatile and pretty for many outfits.
There are 15 short hair ideas from the celebrities. You can check the post out first and consider your own short hairstyle. From mid-length hair to pixie, you can find ways to get the solution.
Clare Bowen Cute Hair
Clare Bowen has a cute short hair for her event. She curls her locks and sweeps her bangs aside. The pink tone makeup goes well with her hair look. If you are going to style this look, you can just wear light makeup everyday.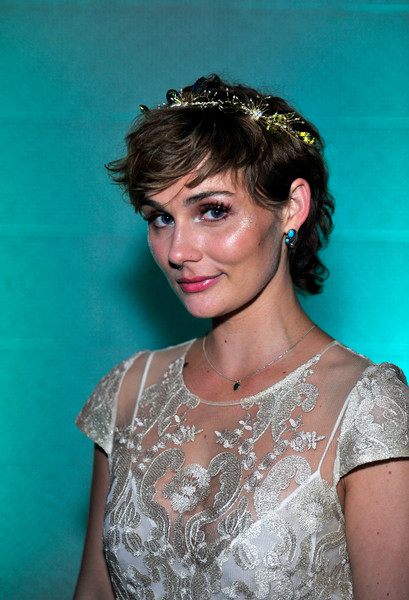 Milla Jovovich Messy Short Hair
Milla Jovovich's short hair look wows us with its super messy style. The key part of the look is the stylish bangs. When you go out with the look, you should spend time to make the long bangs great.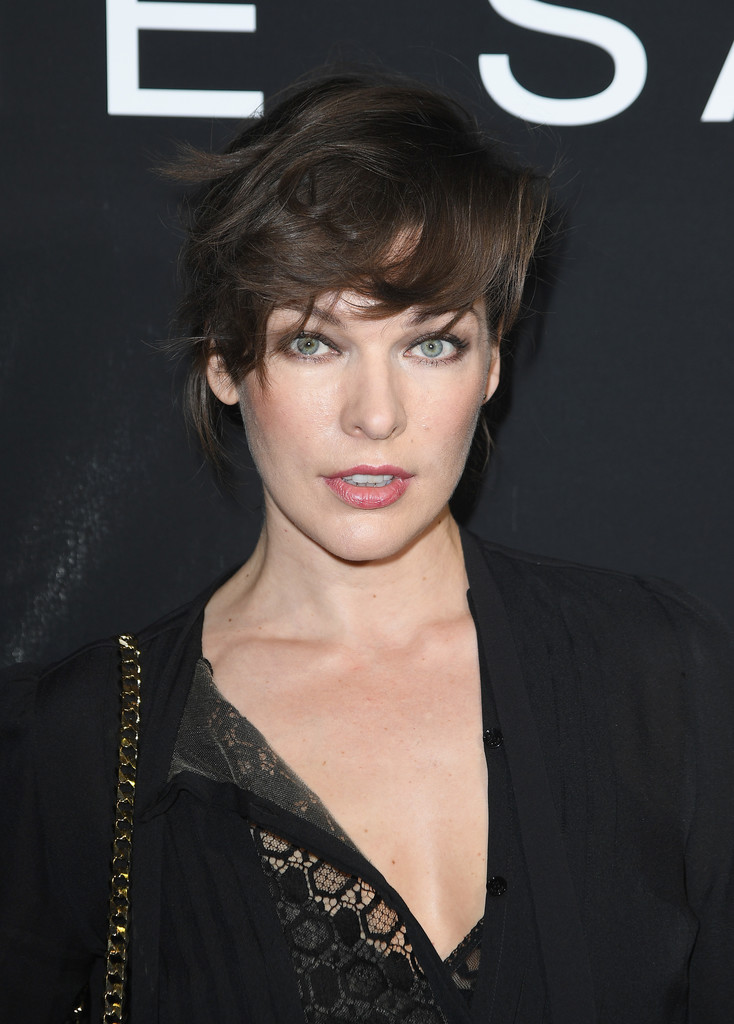 Kristen Stewart Side-swept Waves
Kristen Stewart looks edgy in her side-swept waves. It is a two-tone layered hair look. The actress got her longer layer curled and sweeps them aside. It is perfect for her to wear a smoky eye makeup to pair the look.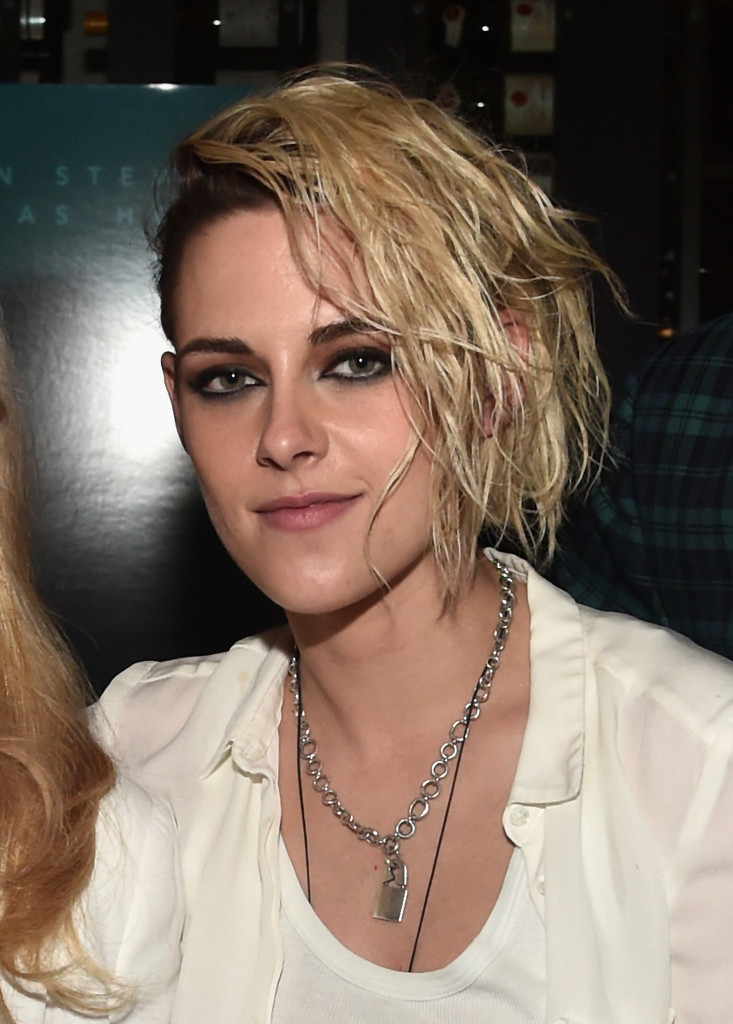 Evan Rachel Wood Straight Short Hair
Evan Rachel Wood also has a side-swept hairstyle, but she styles it in different way. She makes a layered do and gets it straight. Also, the warm tone makeup can match her hair and outfit perfectly.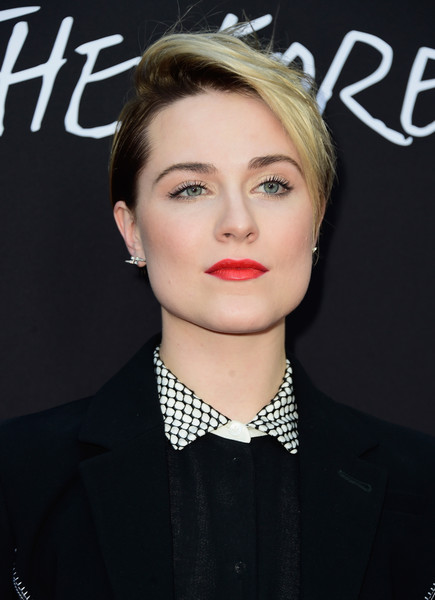 Elizabeth Debicki Short Curly Hair
It is cute for the actress to wear the short curly hair without bangs. The hair is short so that it can reveal her face and make an ultra-fresh look. It can go well with light makeup too.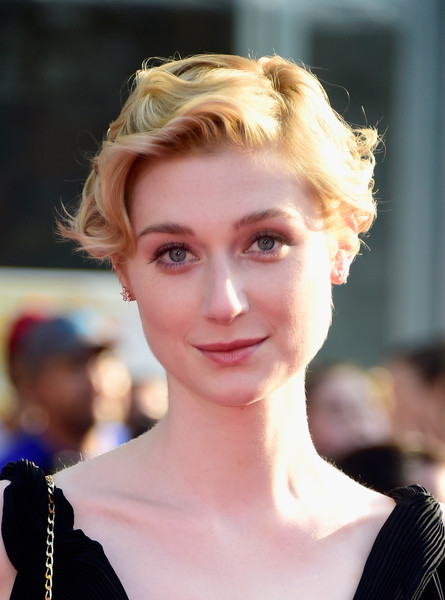 Lizzy Caplan Ash Brown Bob
Is a bob your favorite hair look for this summer? You won't miss Lizzy Caplan's stylish bob. She adds mild curls to her mid-length bob and chooses ash brown for the hair color. The color is pretty and it is paired easily.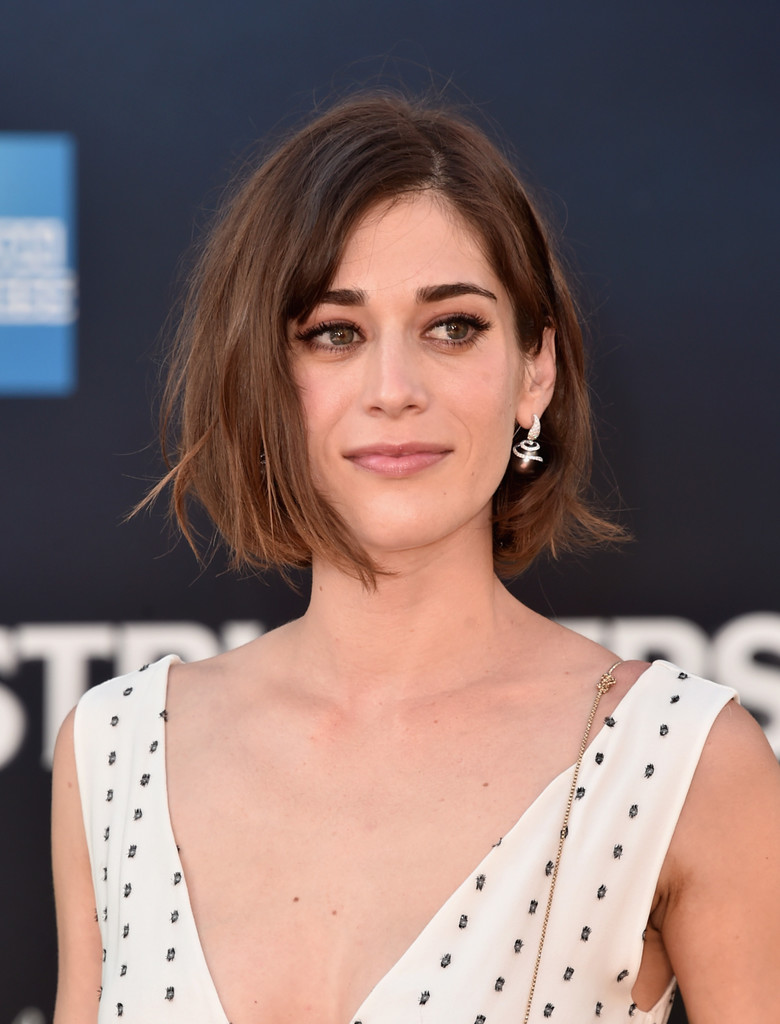 Kristen Wiig Wavy Bob
How to make your mid-length bob or lob vivid? You may get solutions from Kristen Wiig's hairstyle. She simply adds subtle waves and deep side part to her hair. Her look turns out to be great.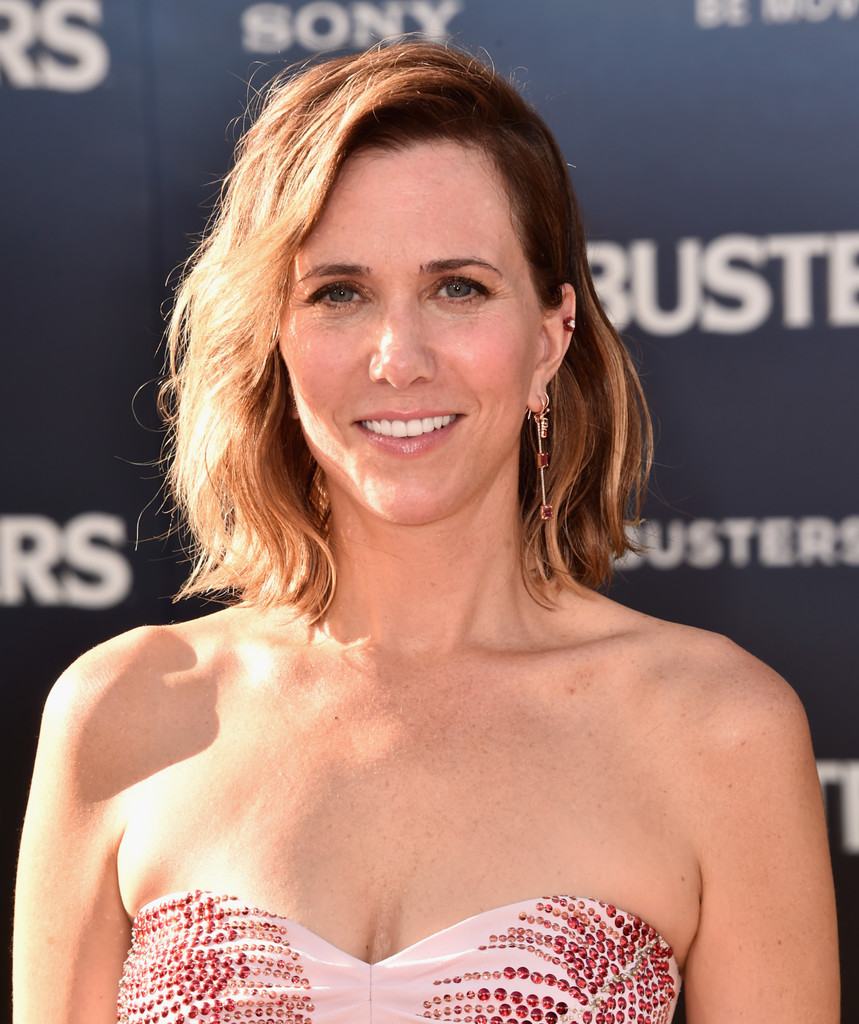 Aubrey Plaza Blunt Bob with Bangs
Blunt Bobs can always bring back a young look. Aubrey Plaza looks fresh and pretty in the blunt bob.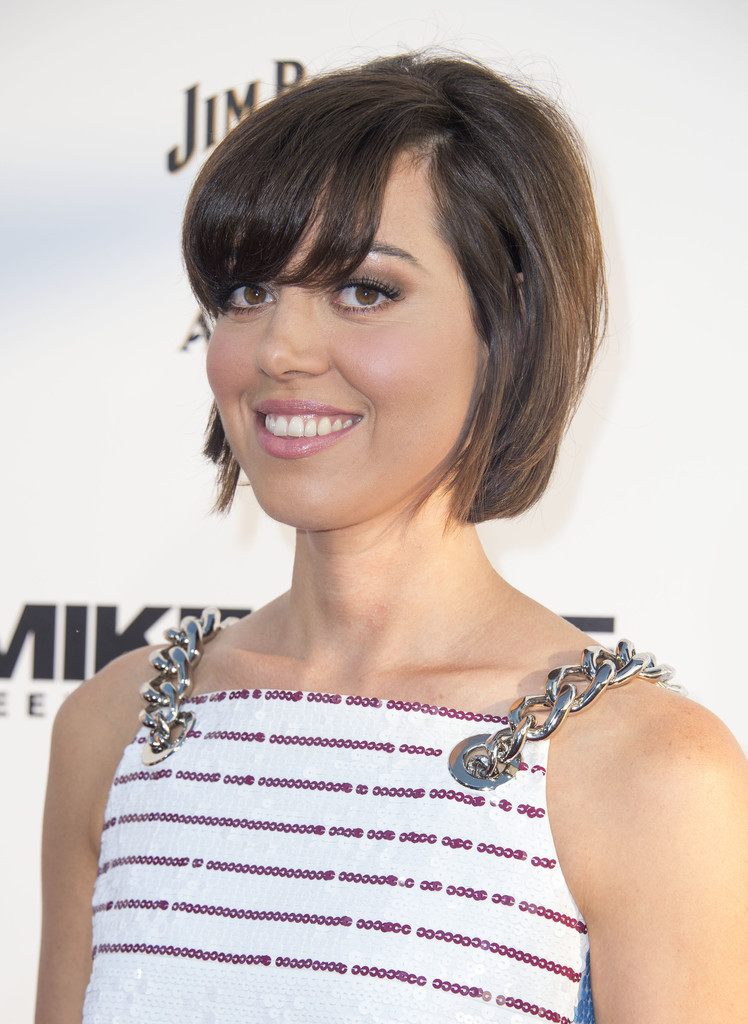 Alexa Chung Mid-length Waves
It seems that Alexa Chung's outfits never go wrong. So does her hair. She tucks her messy locks behind her ears and styles a center part to accentuate her makeup.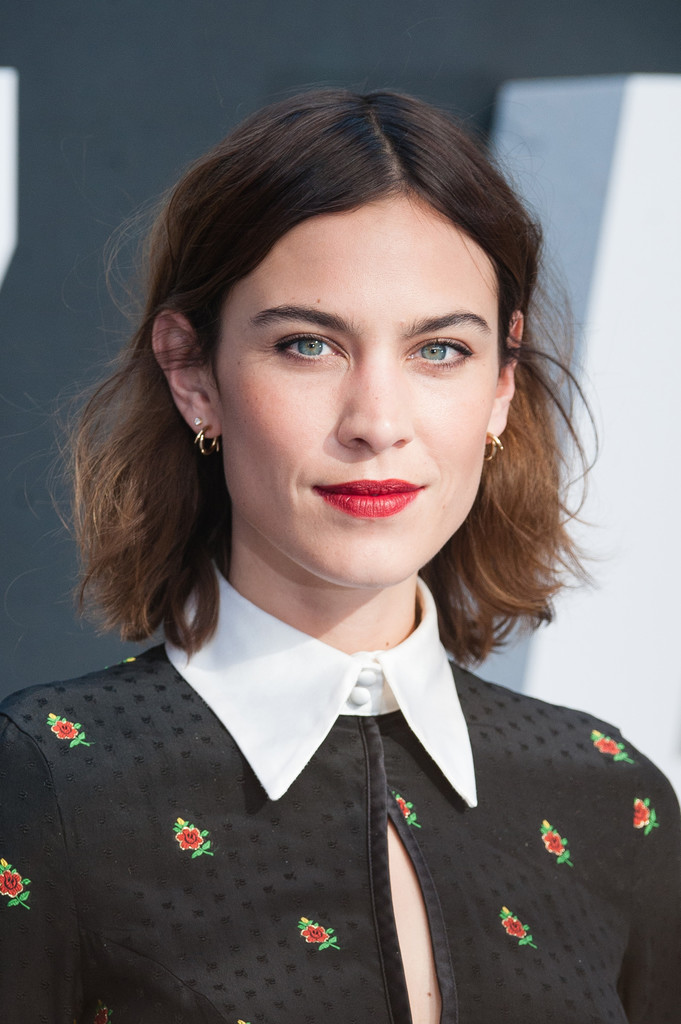 Cate Blanchett Blonde Bob
Cate Blanchett curls her short bob out and has more movement to the look.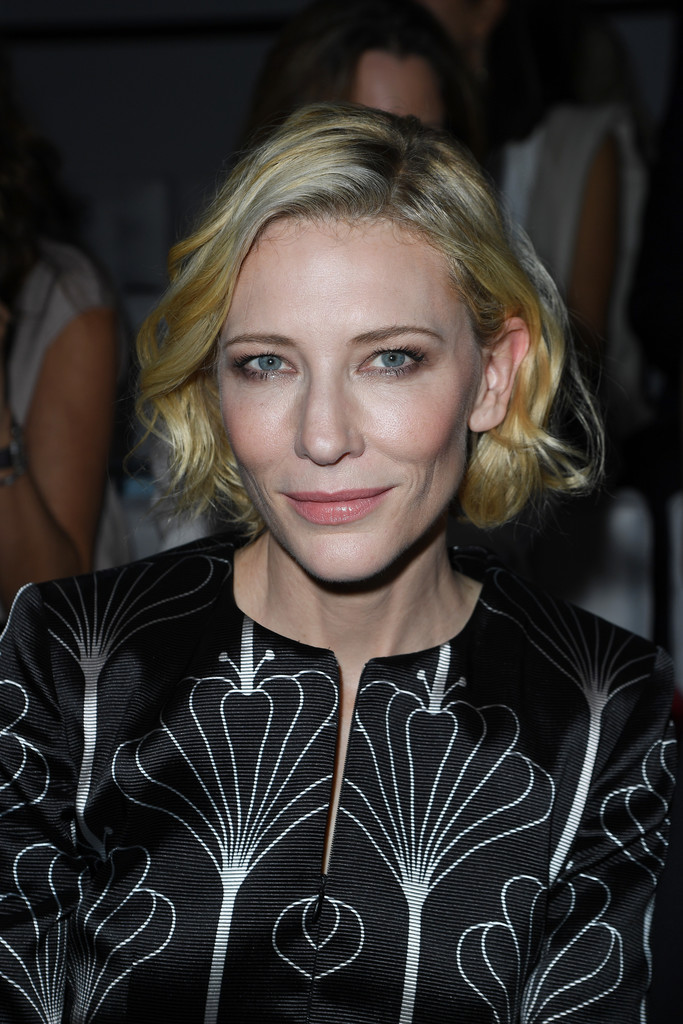 Jessie J Platinum Pixie
If you decide to have a super short hair, you can choose Jessie J's hairstyle. The pixie is perfect for any face shape and its piecey style will bring a vivid vibe to the look.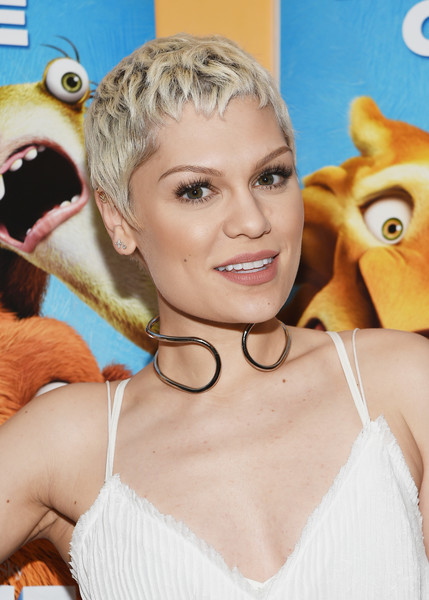 Cush Jumbo Stylish Pixie
Cush Jumbo has a stylish pixie for her v-neck outfit. She looks elegant with the pixie.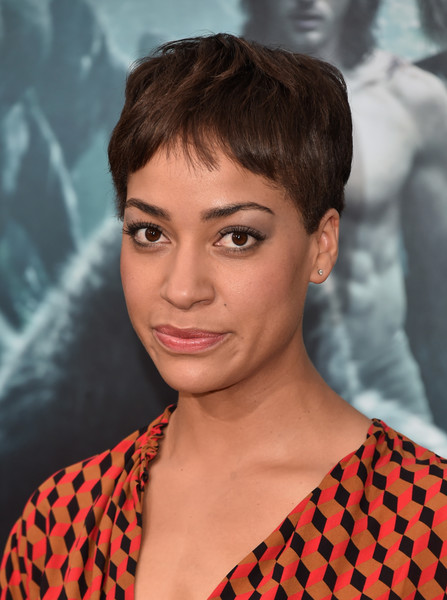 Teri Polo Pretty Pixie
Teri Polo's Pixie is a textured hairstyle. The bangs are long and cover her forehead. The hair can shorten long face.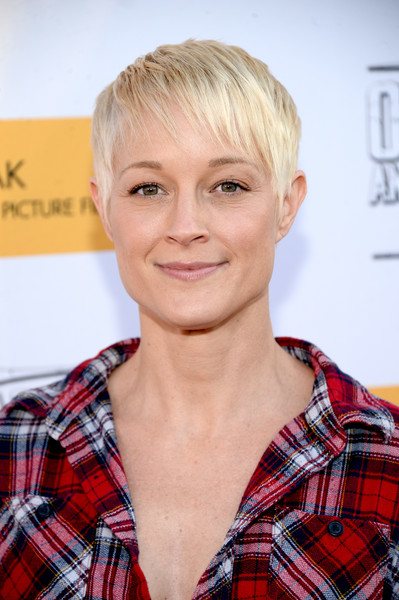 Jaimie Alexander Mussed-up Short Hair
Inspired from the boy's haircut, you can also style a mussed-up hair do for your short hair. The actress Jaimie Alexander succeeds in styling the look. She is edgy and gorgeous.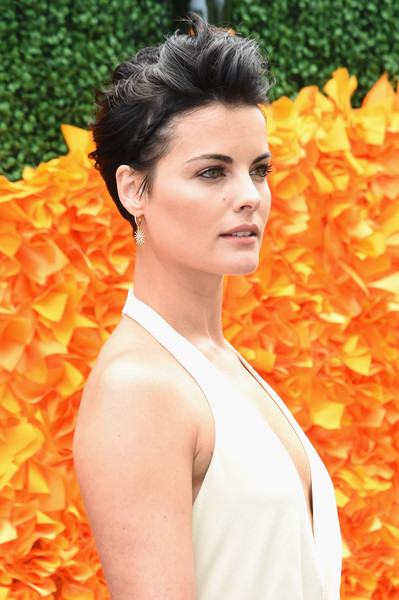 Tilda Swinton Wind-blown Haircut
The look is boyish but Tilda Swinton applies pink lips to pair her blonde haircut and makes a pretty look. The actress looks pretty.