15 Undeniable Reasons to Love Infant Earrings
Earrings for small children are in trend, and because of this trend, a completely new industry of baby earnings has emerged. Many parents love to style their children, especially girls, with different outfits and ornaments. But still, few parents are not very sure about infant earrings.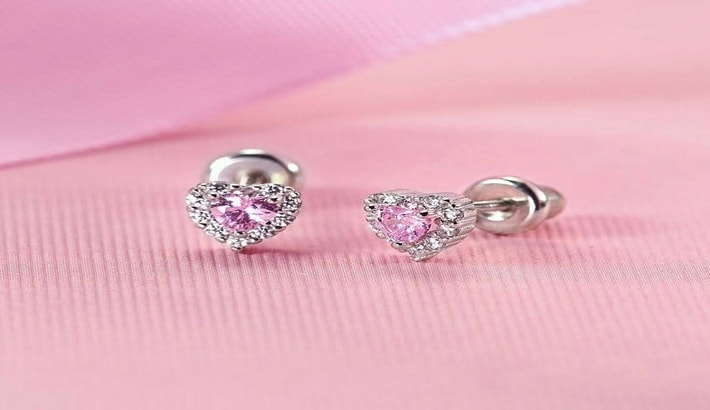 Therefore, here are the top 15 undeniable reasons to love styling your child with baby earrings, and it will make you fall in love with baby earrings and the trend without any doubt.
They make them look cuter
Baby earrings give your baby an additional feature on their face which will help you style your child like a doll. You have many options from which you choose the best earring for your child.
You can style them however you want
There is a tremendous demand for baby earrings; there are many styles of baby earrings too. You can make them wear matching earrings and an outfit
Children will not remember getting their ears ready for earrings
The best thing about baby earrings is that you will get your baby's ear pierced, and they will not remember the pain in their later life.
There are many earrings available for children
There are many types of baby earrings out in the market like
Screw back earrings
Push back earrings
Infant earrings with safety backs
At their age, they will not pull their earrings from their ears
Babies of 2-6 months of age do not touch their ears frequently. Therefore, there is minimal risk of losing the earring.
It will not let people be confused about the gender of the child
Many people get confused to recognize the gender of the baby just by looking at it. But with the help of baby earrings, you can understand what the gender of the baby is only by looking at it.
Putting the earrings is easy
You do not have to hassle at all to make your baby wear a pair of earrings at their age because they are too small to understand the concept of earrings.
Baby earrings are made carefully
They are made in such a way that the babies will not feel any discomfort in their ears.
Baby earrings, if chosen correctly, will not have any allergic reactions
All the authentic baby earrings are tested for nickel before selling to the customers. Do not buy any baby earrings which have not passed any nickel earring test.
They do not make your baby uncomfortable
The baby earrings are made in a way so that the baby does not feel any discomfort.
Earrings for the babies are very different from other styles of earrings
The baby's earrings are small in size, and their patterns and designs are very different from other earrings.
You can find them easily in the market
Baby earrings especially infant screw back earrings are very readily available in the market.
Size of the baby earrings is unique
They are available in different sizes to match the requirements and expectations of the parents.
The metals of the earrings do not affect the child in any way.
Earring made of stainless steel, sterling silver, or some especially infant gold earrings is the best for all the skin types of a baby.
Baby earrings are comfortable to wear and lightweight
The baby earrings are comfortable to wear and lightweight, so their ears do not have any heavyweight pressure.
Final note
Baby earrings are a modern trend, it is super adorable and gives your child a completely new look. It works like a charm on your baby.