15 Work Outfits with Turtlenecks You will Love
It is versatile for girls to have a turtleneck sweater for winter or fall. It can not only keep warm, but also make a pretty work outfit. You don't know how to glam a great look with a simple turtleneck? Don't worry. Today's post is all about the pairing ideas with turtlenecks. Check the post out and get some tips for wearing your turtlenecks.
There are two simple ways to wear the turtleneck in winter. One is to use it to create layers. The other one is to wear it only. The post will tell you both ideas by offering some details. You can find what staples you will choose for the outfits and how to opt for the necessary accessories.
More work outfit ideas can be found in the below post. Get inspired.
Turtleneck and Black Pants
In winter or fall, you can wear a white turtleneck sweater instead of a white shirt. Tuck the sweater into your black pants and make a professional look for your workdays.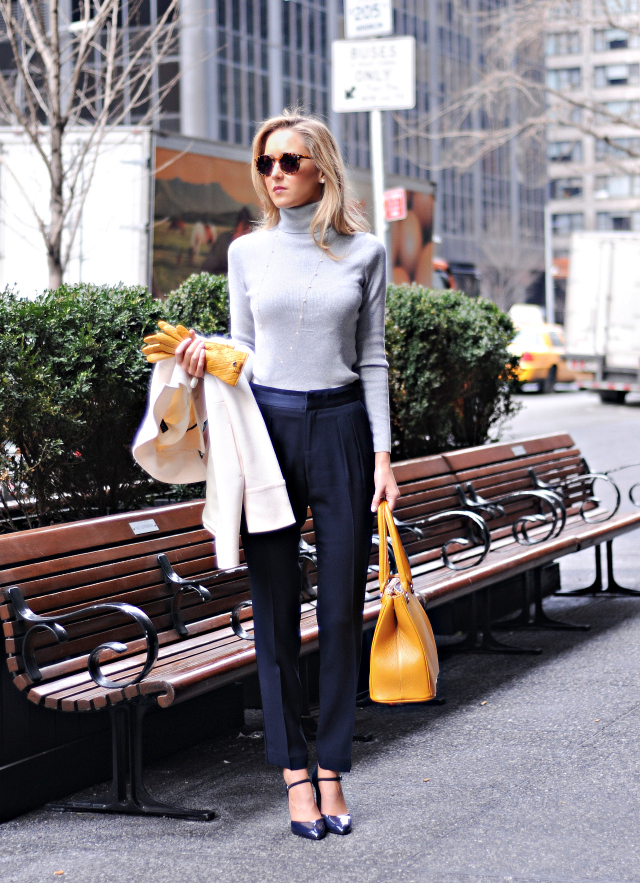 White Turtleneck, Black Flare Pants and Leopard Heels
Black and white outfits never go out of the style. When you glam it, you may choose a pair of leopard heels.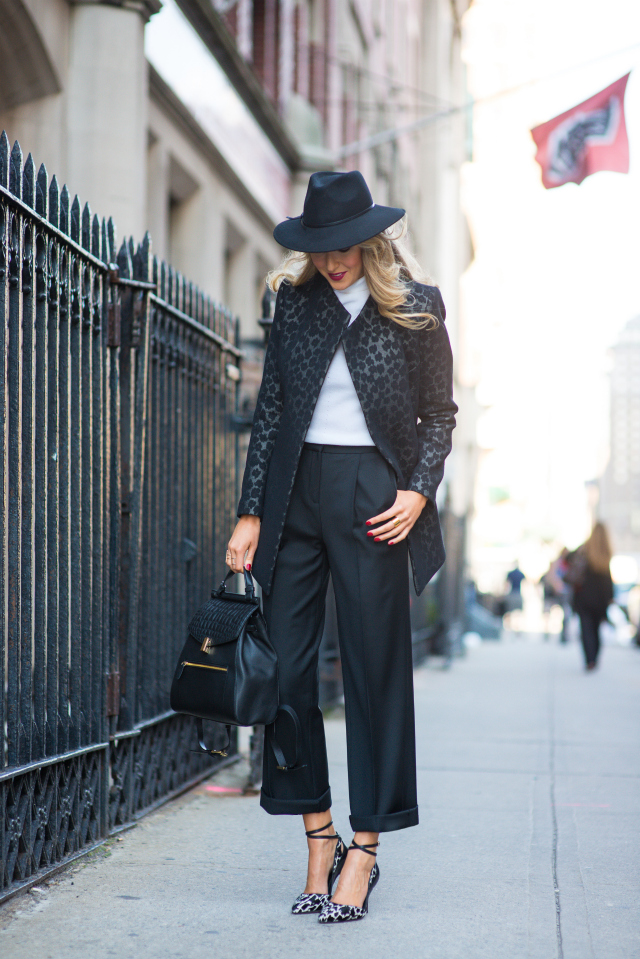 Red Turtleneck and Black Flare Pants
If you are afraid that your black coat and black pants may bring dull look, you can just choose a bright color top.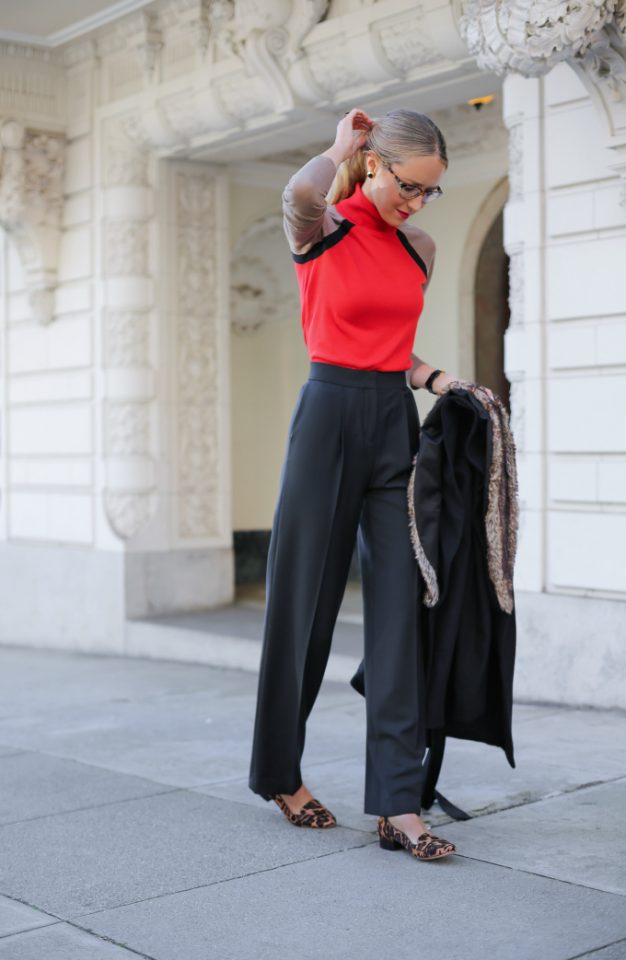 All-black Outfit
All-black outfit will bring a cool look for your workday. To lighten it up, you can consider a bright color bag.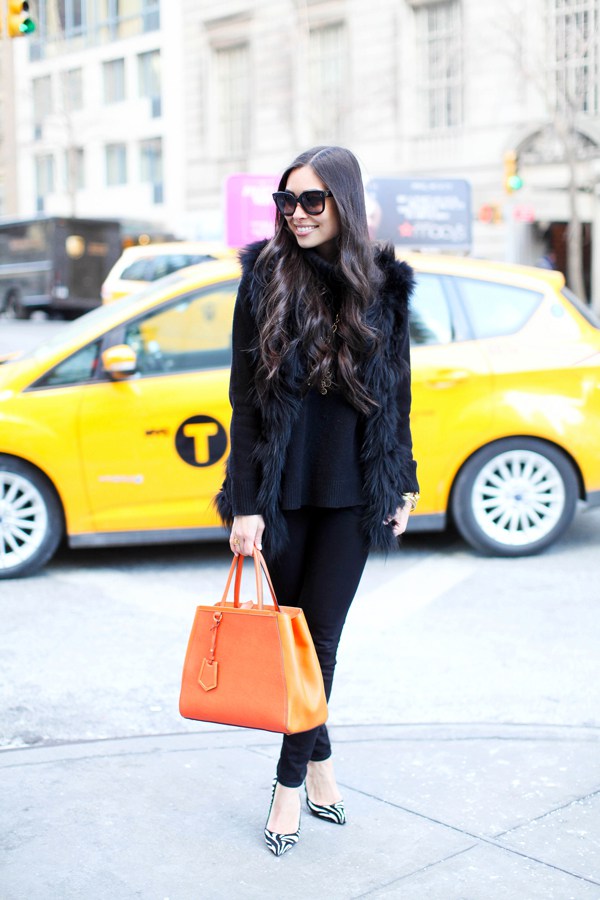 Black Turtleneck and Long Skirt
When you decide to wear a long skirt to pair your turtleneck, don't forget to step on a pair of high heels.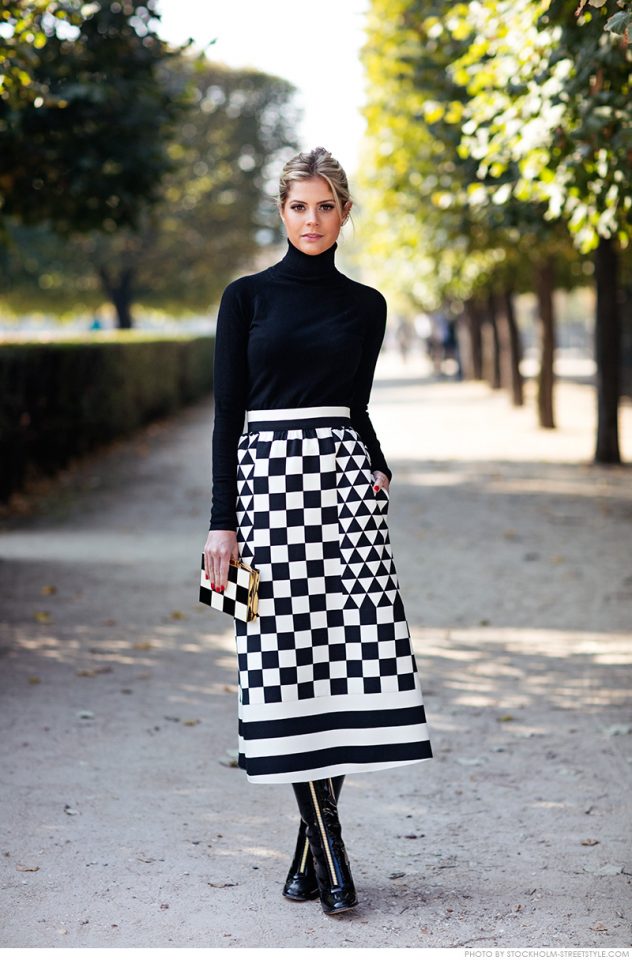 Black Turtleneck and Pencil Skirt
The outfit is perfect for the warm days.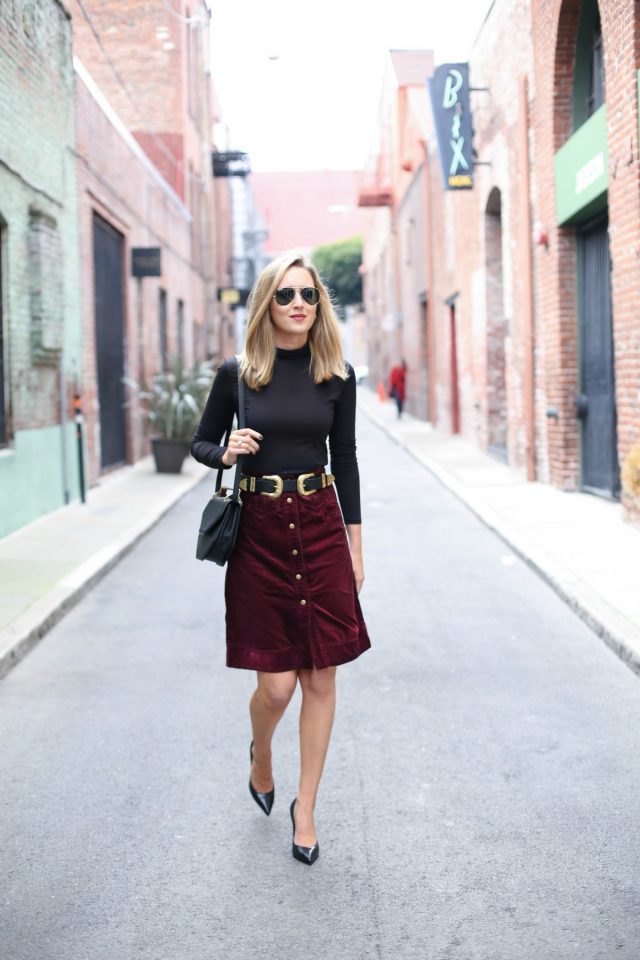 Grey Turtleneck and Crop Pants
In the early fall, it is perfect to have a grey turtleneck top, crop pants and a pair of high heels.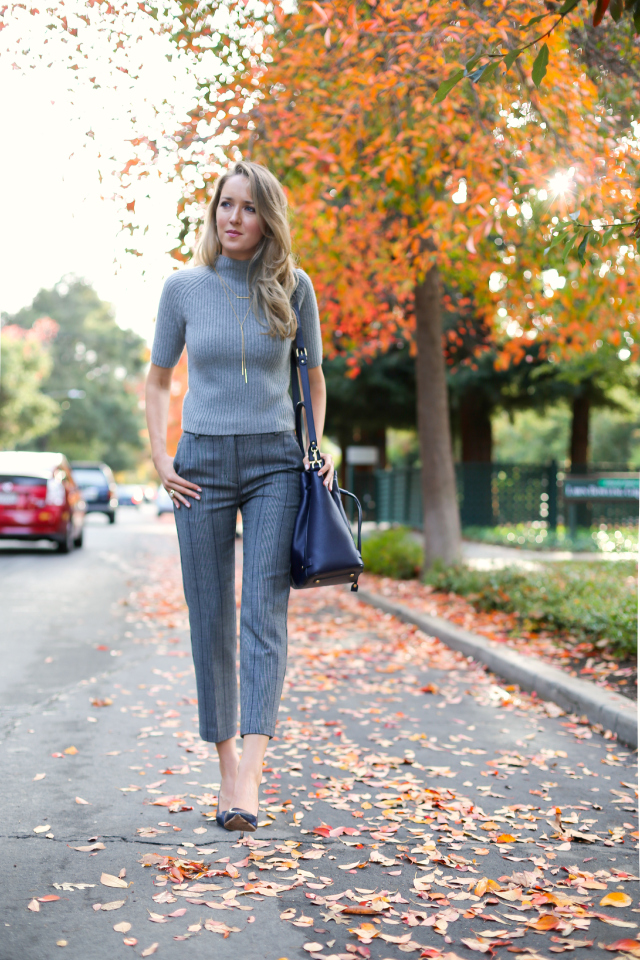 Brown Turtleneck and Grey Coat
There are two tones in the outfit. She pairs her layers cleverly with brown and grey to welcome the cold days.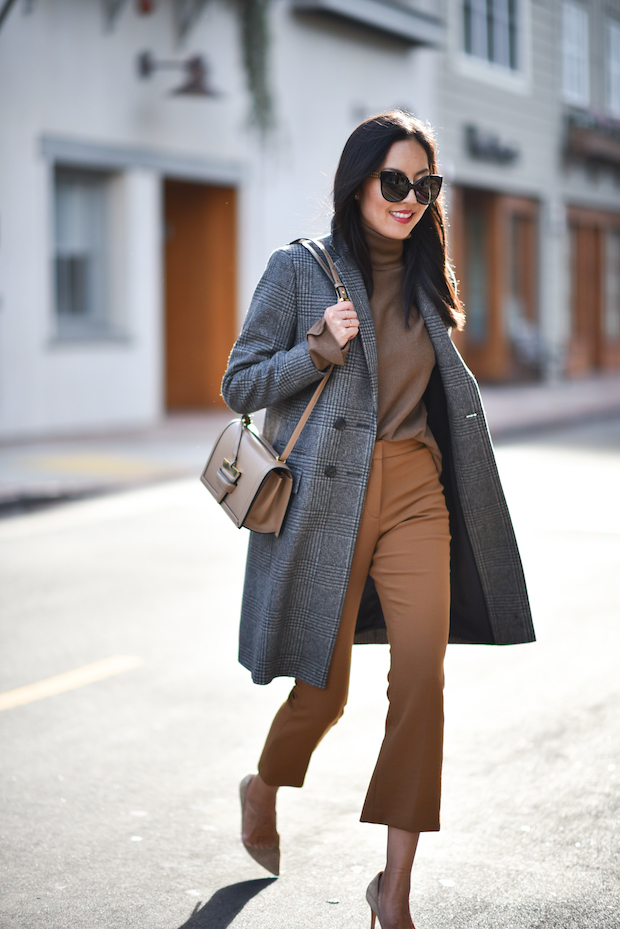 Turtleneck Dress
The dress silhouettes her body well. When it turns warm, it is perfect to go with the dress.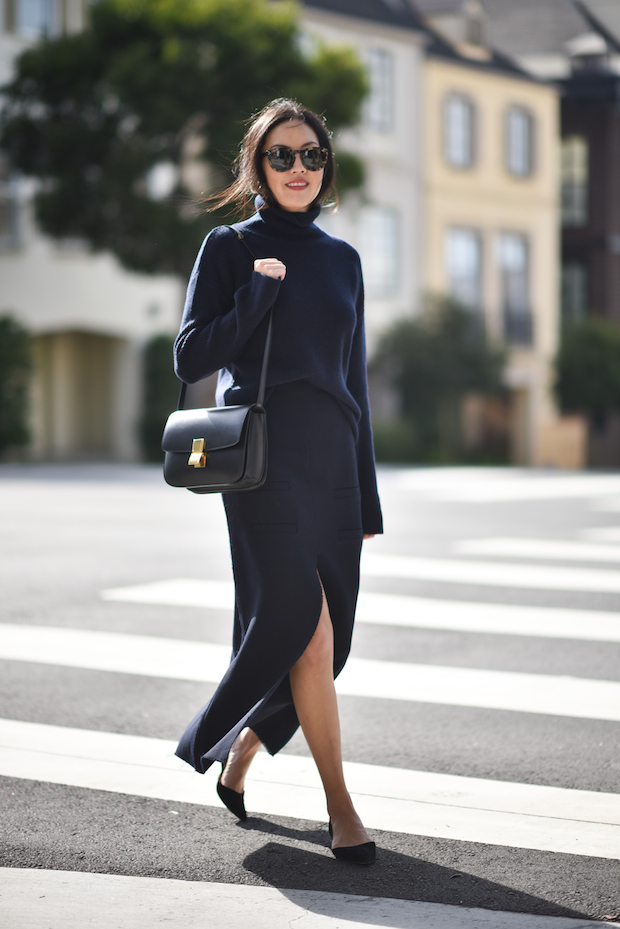 Black and Grey Outfit
It is pretty to go with a black top, a pencil skirt, a pair of tights and a pair of high heels in winter.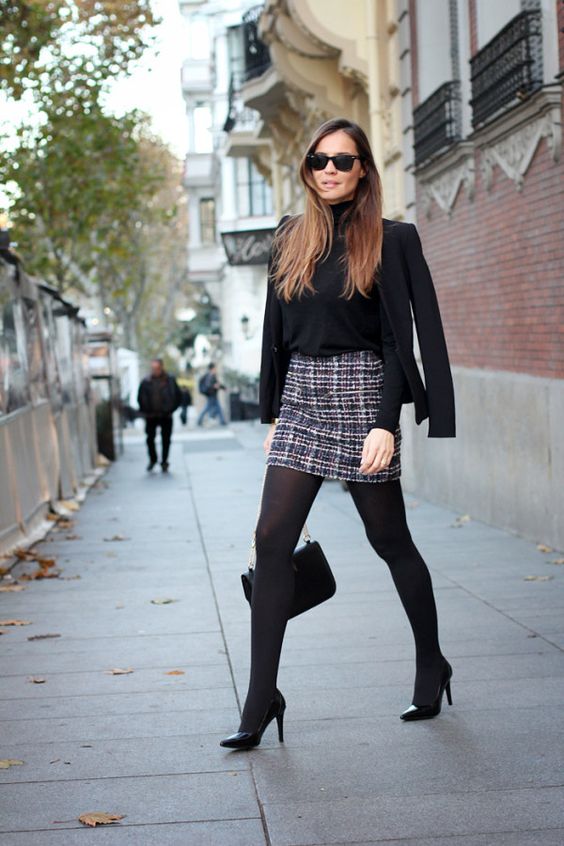 Black Turtleneck and Grey Jacket
You don't like skirts for winter? Just opt for a pair of tights and knee-high boots.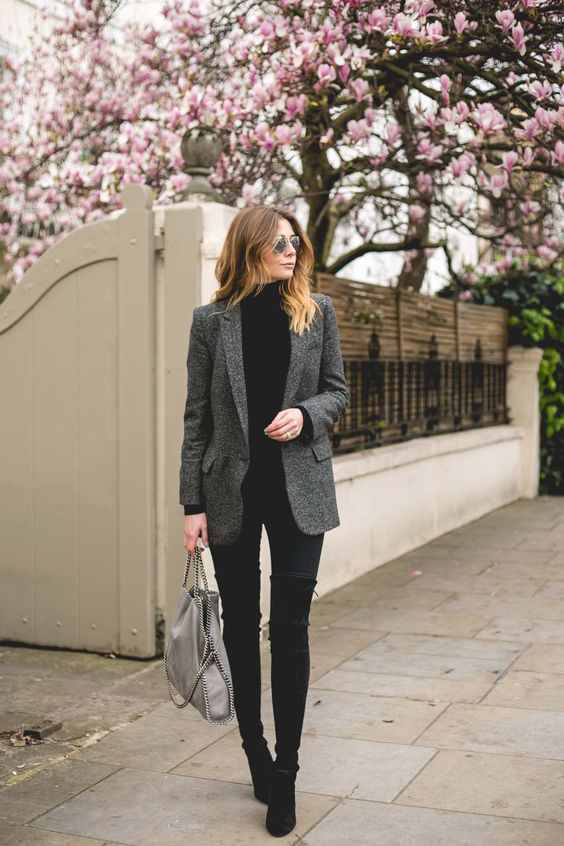 Light Color Outfit
Try to get a light color outfit and make it simple.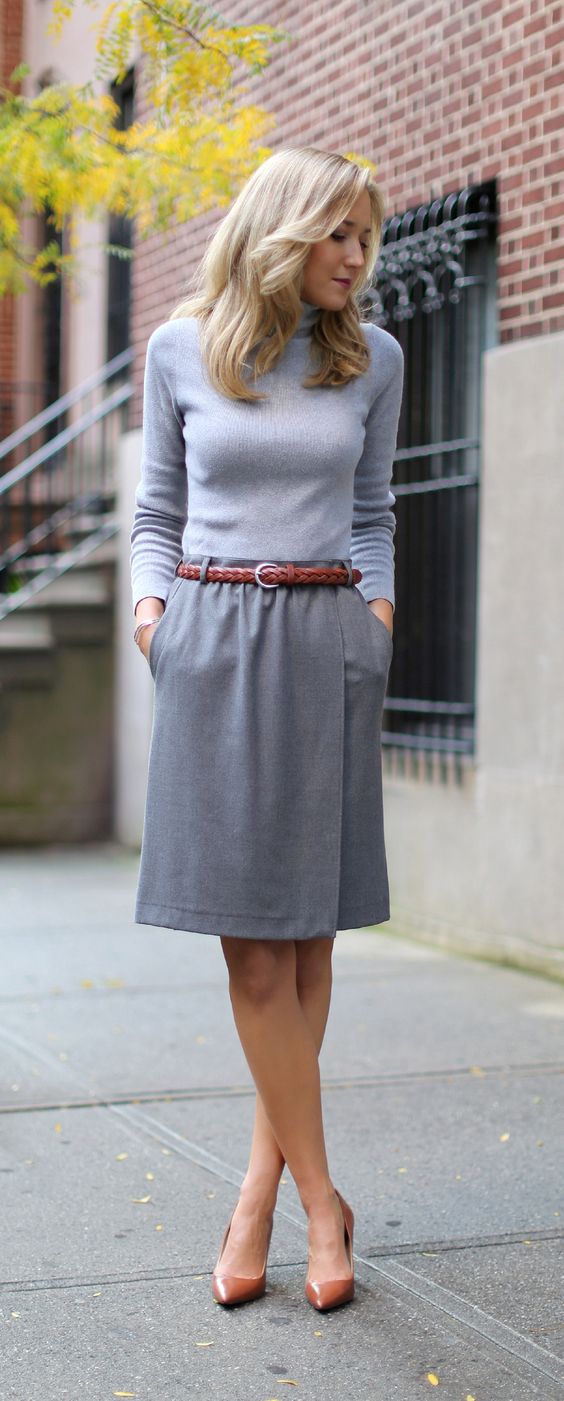 Turtleneck and Jeans
If your workplace allows something casual, you will not miss the outfit.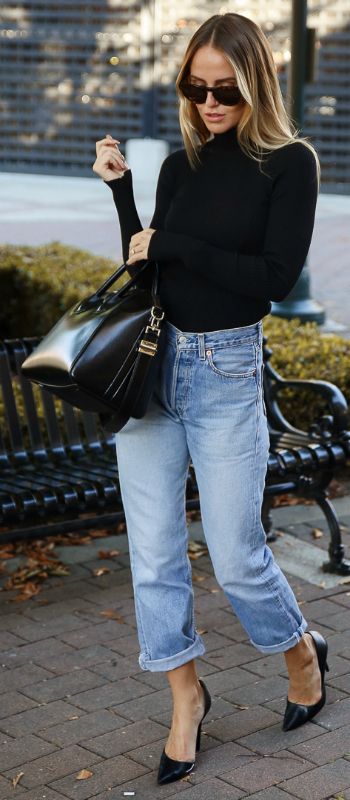 Turtleneck and Sleeveless Jacket
It is too simple to wear a black and white outfit? Never. Try to pair your black and white outfit with a sleeveless jacket and make a great look.

White Turtleneck, Black Jacket, Black Pants and White Shoe
It is classic and pretty for busy women.