16 Easy and Chic Bun Hairstyles for Medium Hair
The updo hairstyle on medium hair will be much easier to create than on long hair. And it will appear trendier when made on a one-length bob cut. As there are much more coloring techniques nowadays, we can create many beautiful looks with our hair. Besides, the updos this year show more stylish with asymmetric designs. Follow us with 16 easy and chic bun hairstyles for medium hair and find more inspirations here!
Asymmetrical Bun Hairstyle for Medium Hair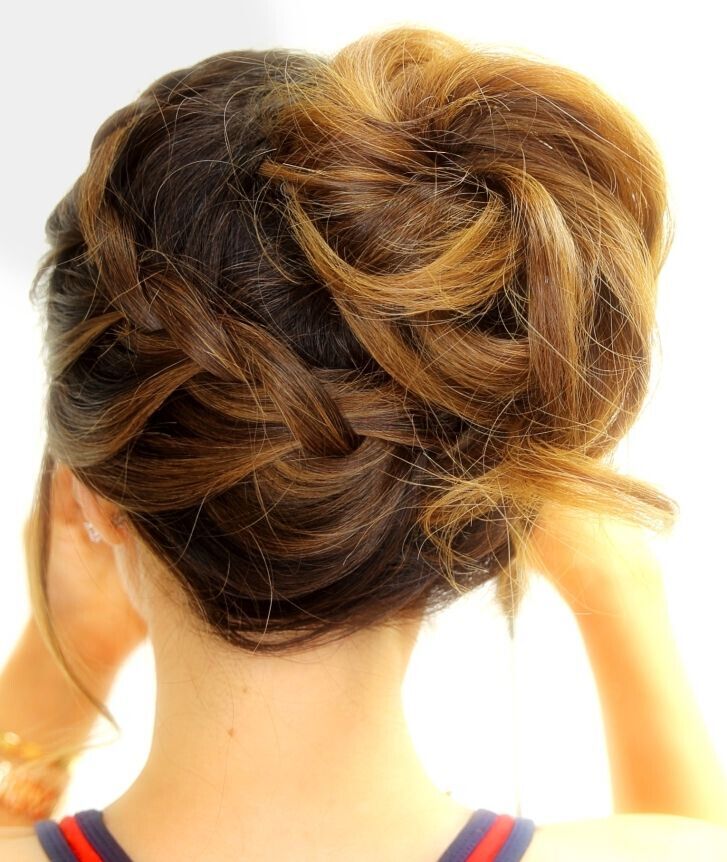 The updos this year show more impressive with asymmetrical designs. You can also compliment this trendy look with stylish long side bangs.
Braided Updo for Everyday Hairstyles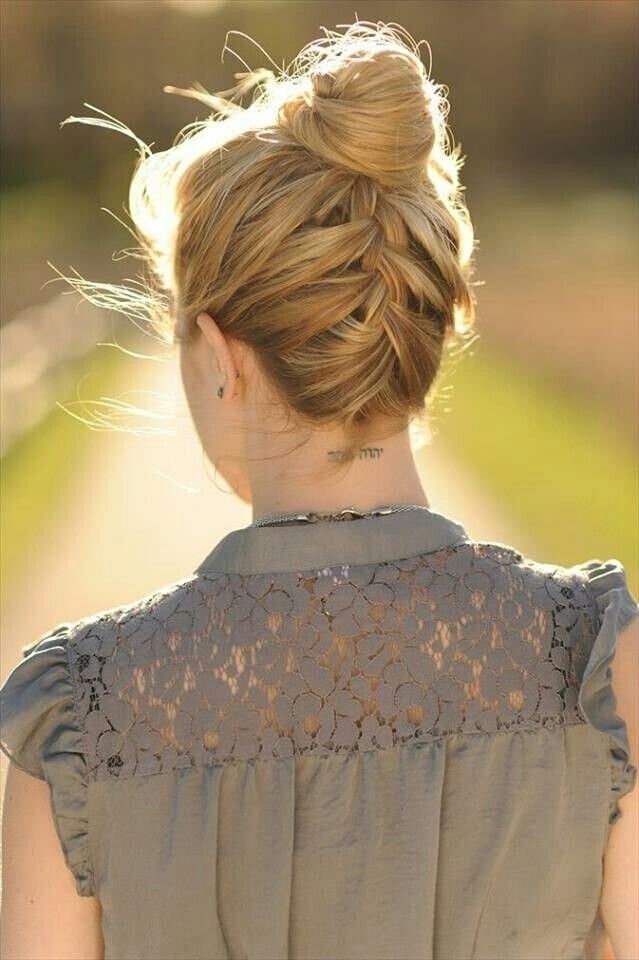 It will create a perfect color pattern to make an updo style on blond ombre hair. Some braiding details can give more fun and interests to your hairstyle.
Double Braid Updo Hairstyle Tutorial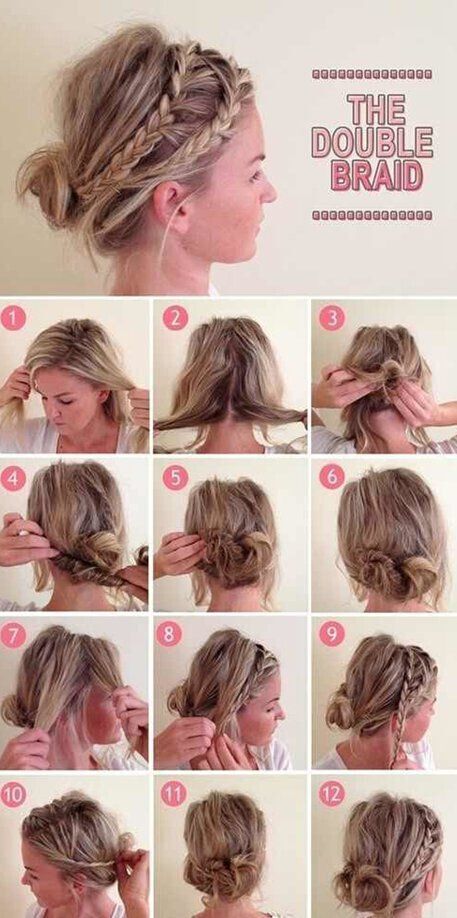 It will look very special to create double braid for your updo hairstyle. This hairstyle is being an ideal option for those girls who love bo-ho chic looks.
Messy High Bun Hairstyle for Medium, Long Hair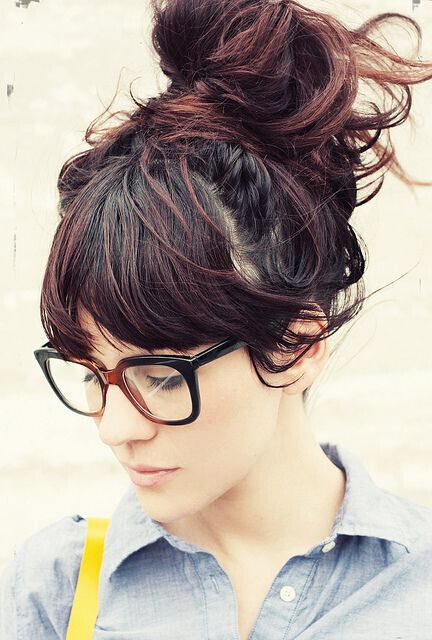 If you want to get a messy updo look, it would be a great idea to style your medium hair with choppy layers and tipped-cut ends at the moment.
Easy Updo Hairstyle for Shoulder length Hair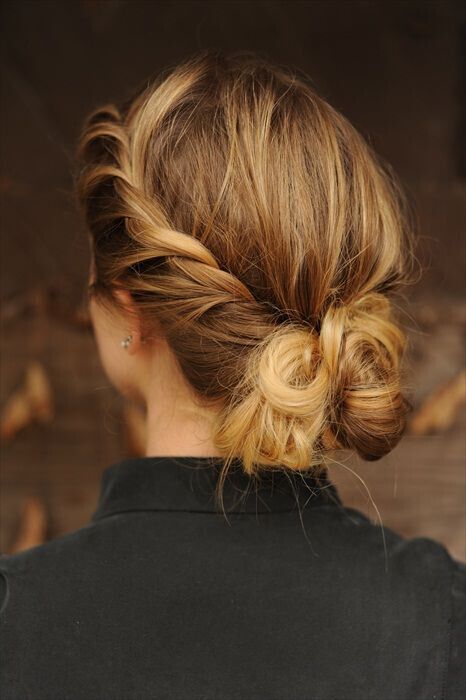 As cutting skills and coloring techniques have changed a lot, we will need some new ways to create a bun hairstyle for medium length hair.
Messy Updo Hairstyle with Headband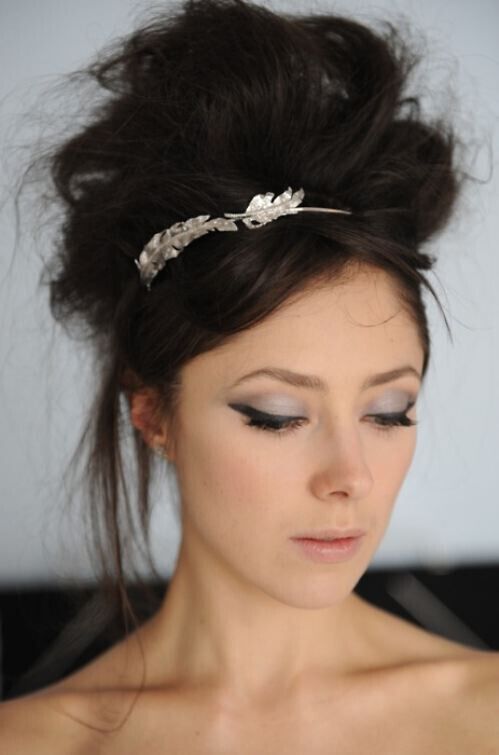 The trendy high bun hairstyle will definitely make you be the center of attention in any occasion. You can wear a thin headband for added glamor factors.
Quick Updo Hairstyle for Women
This is a simple yet elegant updo hairstyle that will be very easy to make for average girls. It can be worn for both formal and informal occasions.
Cute High Bun Hairstyle Tutorial

It shows very interesting to create a high bun hairstyle on mid-length hair. Pull all you hair up into a high ponytail and make a lovely hair bow at one side.
Easy Twisty Bun Hairstyle Tutorial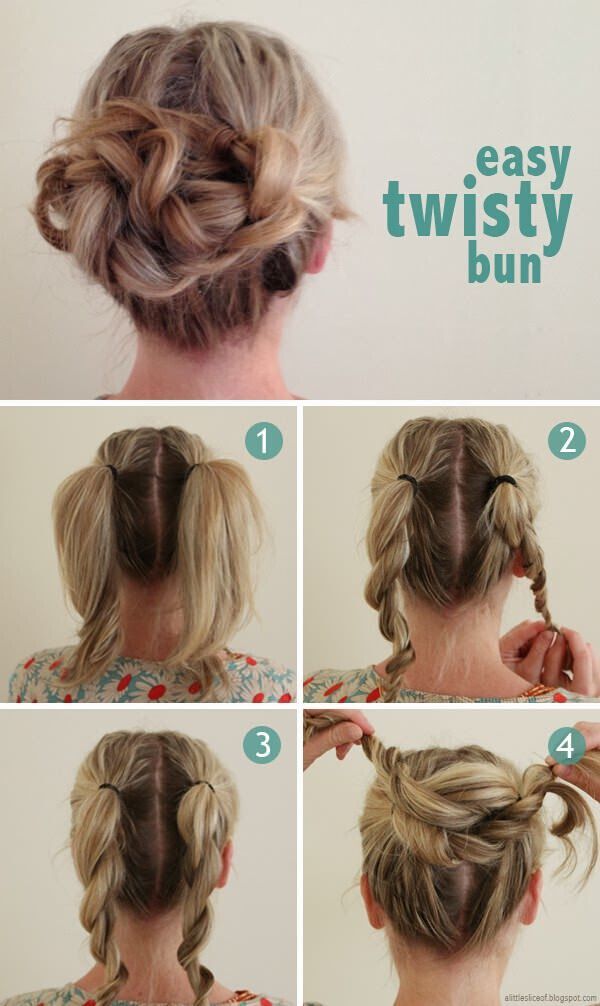 This hairstyle is full of style and fun for pretty girls. You can create two little pigtails first. Then twist them individually and join them with each other for a cute bun shape.
Easy Twisted Updo Hairstyle for Girls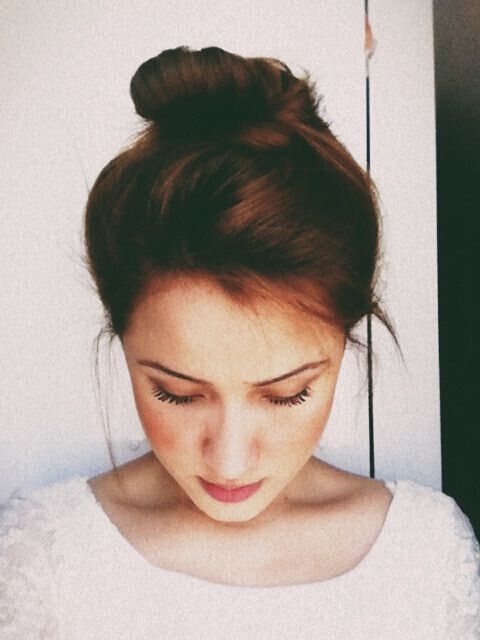 The medium hairstyle will be much easier to style than the long hair. There's no threatening to fall down when creating an up hairdo.
DIY Braid Into Updo Hairstyle for Medium Hair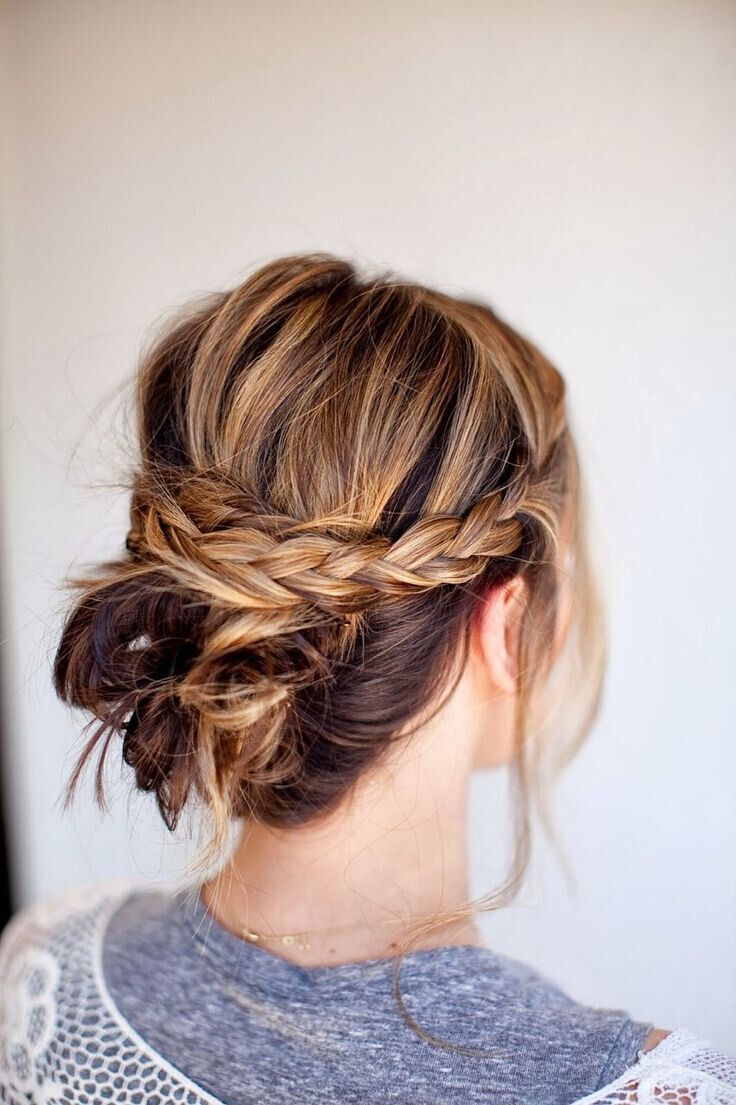 To create this fabulous braided updo, you will need to make the bottom hair into a low ponytail, create two small braids with the front layers and pin them up above the pony base.
Messy Side Braid Updo Hairstyle for Girls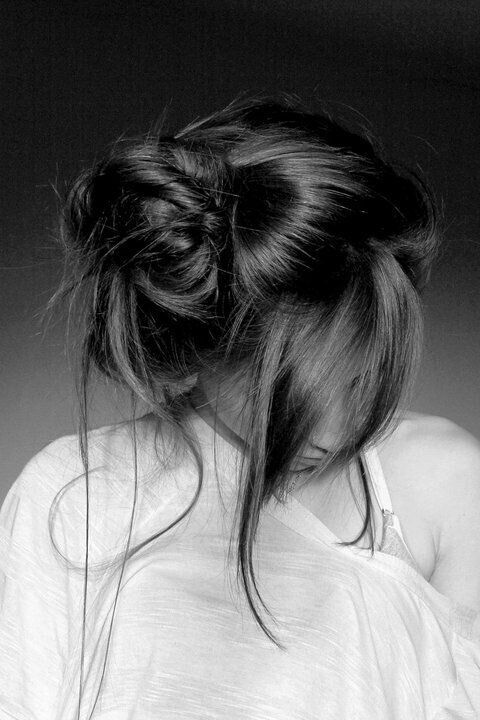 It is a trendy way to create a messy side bun hairstyle this season. You can make all cute loops, twists or big curls into your medium layered hair.
Messy Updo Hairstyle for Girls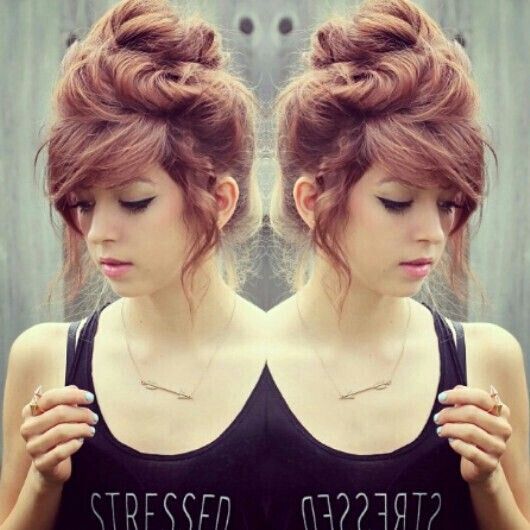 The updo hairstyle will show more admiring with tight curls, which can create a flattering body and shape for the whole look.
Easy Chignon Hairstyle Tutorial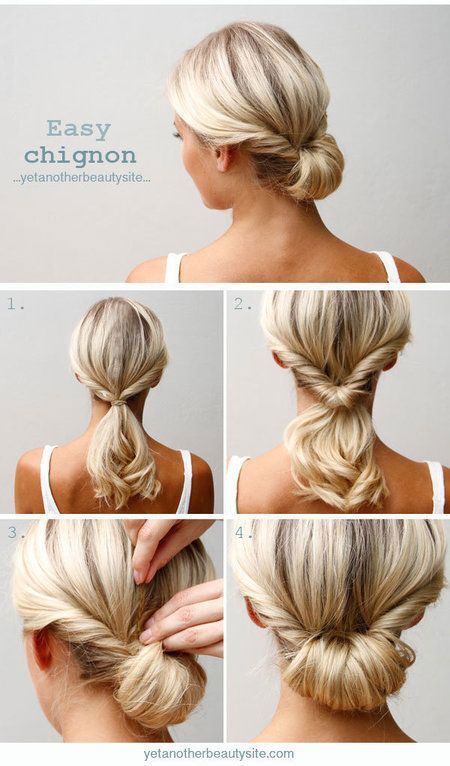 It is a great idea to create a twisted chignon hairstyle on medium length hair. Place a flower above the hole as you like.
Messy Braid Updo Hairstyle Tutorial

To get this cute updo hair look, you should first style your medium hair into soft waves. Braid the front sections side by side and join them with the rest of hair into a boosted bun shape.
You can find more (bun hairstyles for medium hair) on prettydesigns.com