16 Fabulous Braided Hairstyles for Girls
There are endless ways to create a braid hairstyle for girls. From the traditional British braid, Dutch braid, French braid to fishtail braid, you can choose any one you like depending on different occasions. The latest trend for braided hairstyles is to weave in a piece of fabric to add a spot of color for your hairstyle. Follow us with 16 fabulous braided hairstyles right here and be ready to get dazzled!
Cute Braid Ponytail Hairstyle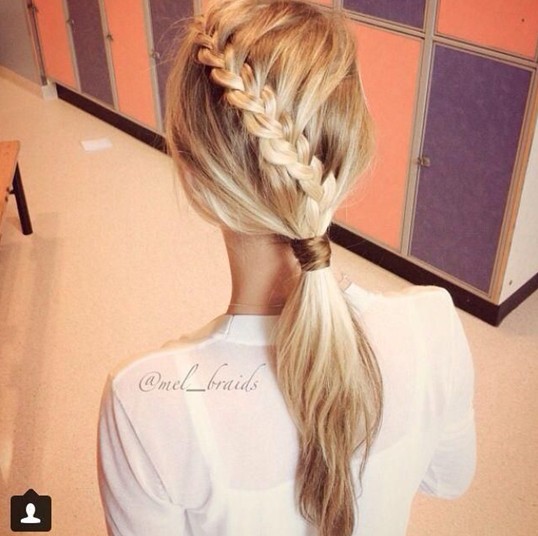 The low ponytail looks elegant and interesting with a crown braid on the top. It is created in a diagonal line and ended around the neck.
DIY Braid Hairstyle for Red Hair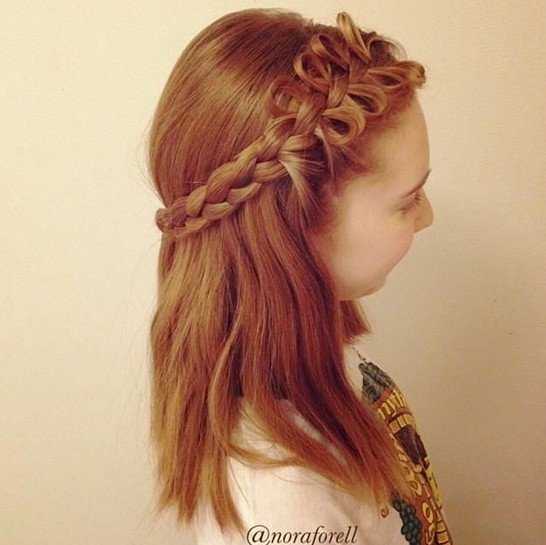 It will look extremely cute to create the bow braid for your hairstyle. It is being a best way to make your hair full of interest and fun.
DIY Braid Hairstyle for Red Hair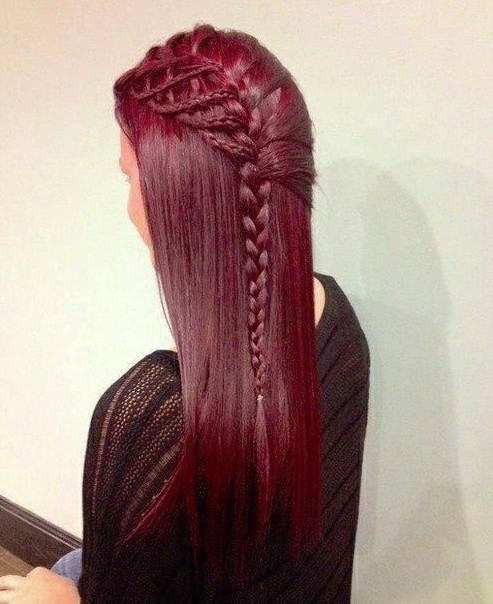 The waterfall braid hairstyle looks luscious and stunning on sleek straight hair. The whole hairstyle is greatly enhanced by the beautiful wine-hue shade.
DIY Braid Into Ponytail for Long Hair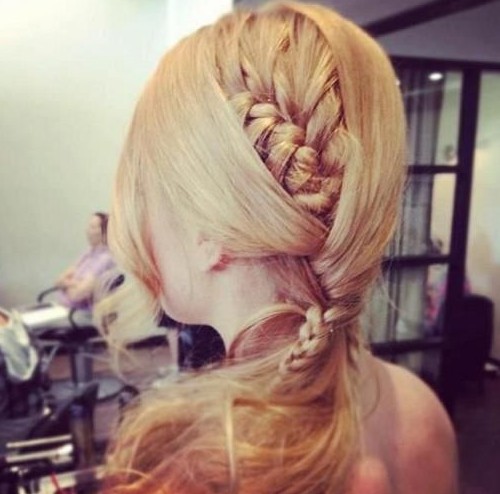 It is an interesting way to create a small braid into the ponytail. This time, you can wrap the rest of hair over the braid to shape an amazing structure.
Fishtail French Braid Hairstyle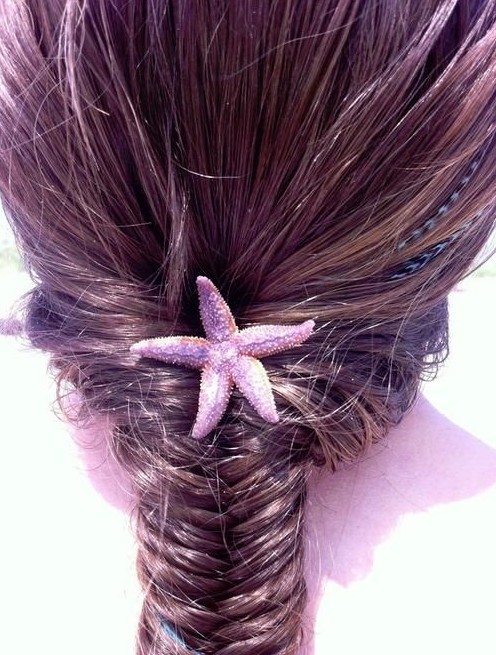 This messy fishtail braid looks very stunning and charming on straight hair. You can place a pretty hair accessory above the hole for a polished look.
Fishtail Twist Braid Hairstyle for Holiday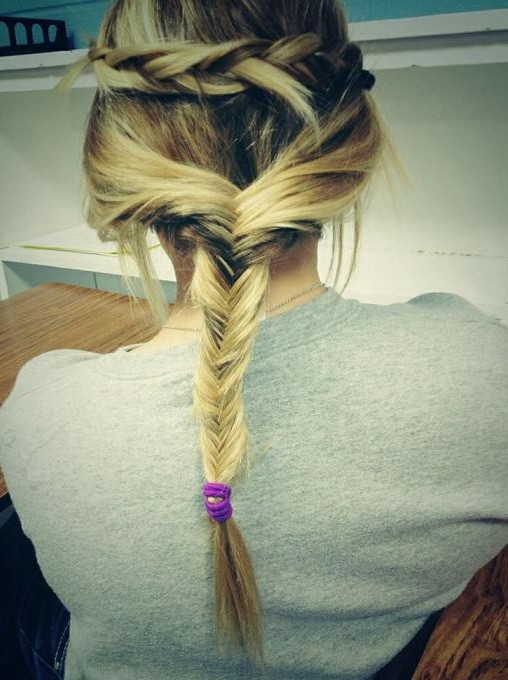 The braid hairstyle would show more interesting and attractive with twisting details in it. The top layers are also being braided and secured around the head.
French Braid Hairstyle for Ombre Hair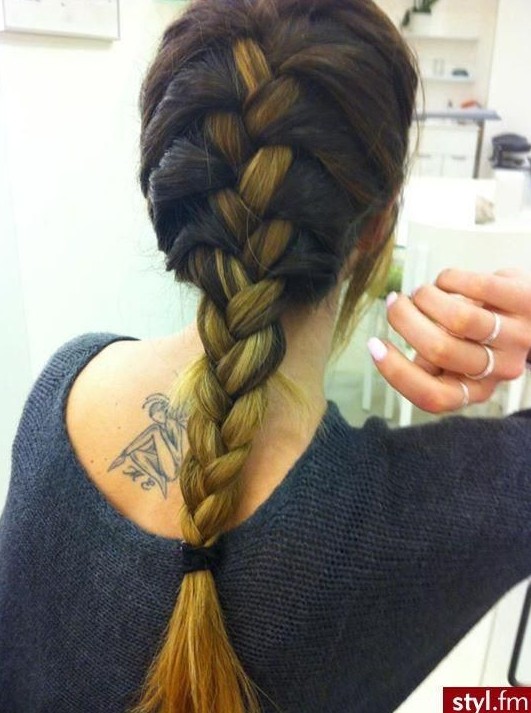 The best way to deal with a thick hair is to braid it. It will look more wonderful with the hottest ombre color for the classy French braid.
French Braid Hairstyle for Summer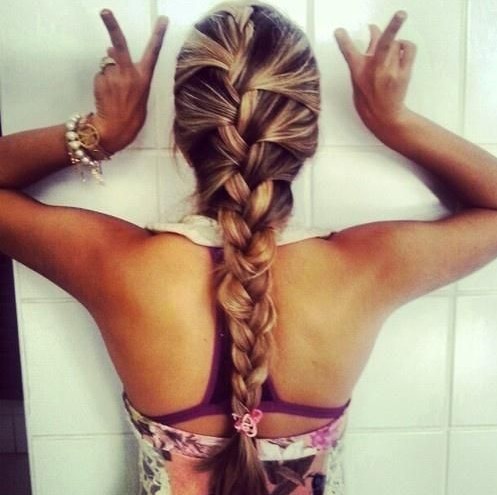 This French braid ponytail shows quite impressive with the perfect pattern on blond ombre hair. It can be a great option for cool summer hairstyles.
Heart Braid Hairstyle Design for Long Hair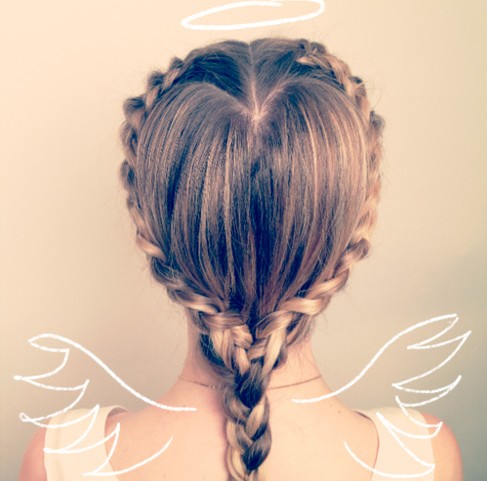 We can also create a lovely heart shape on the head with our hair. This cute braided hairstyle is a best choice for a special day.
High Braided Ponytail Hairstyle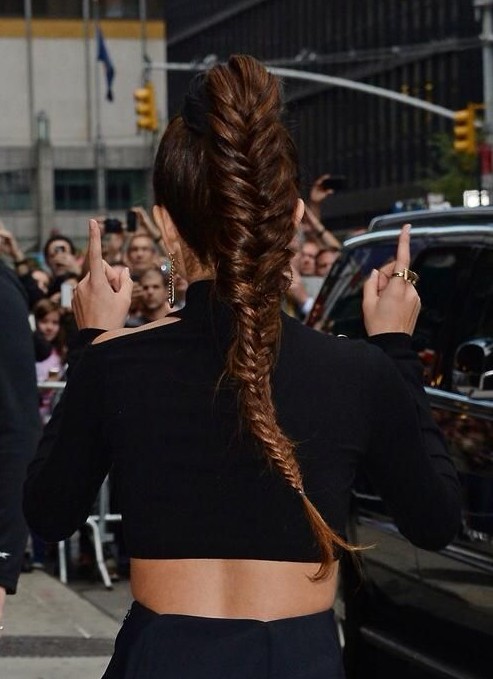 The simple ponytail will look fabulous in a high position over the crown. You can weave in a piece of fabrics for more glamor factors.
Lacey Braided Hairstyle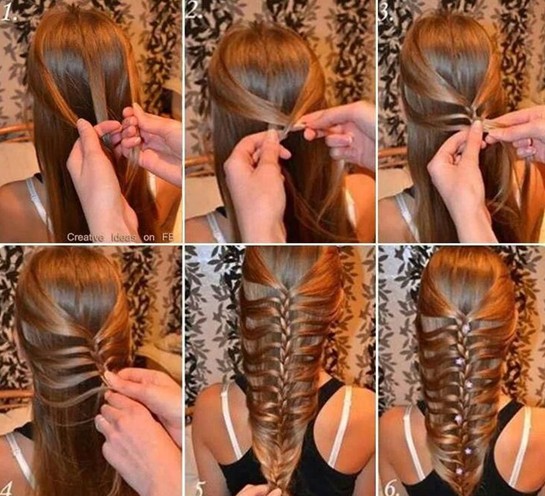 This lacey braid hairstyle looks way too gorgeous with different strands added in during the braiding process. You can apply some styling products for extra hold and shine.
Messy Side Braid Hairstyle for Girls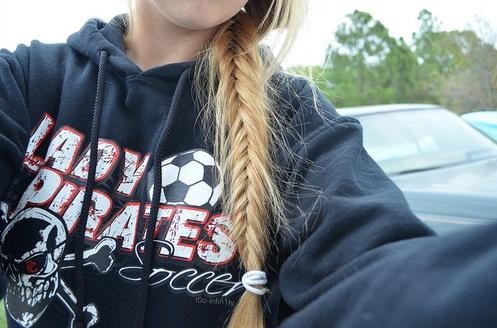 The braided ponytail hairstyle is very simple to make for girls. You can divide your hair into three equal parts and braid them loosely over one side of your shoulders.
Messy Half Up Fishtail Hairstyle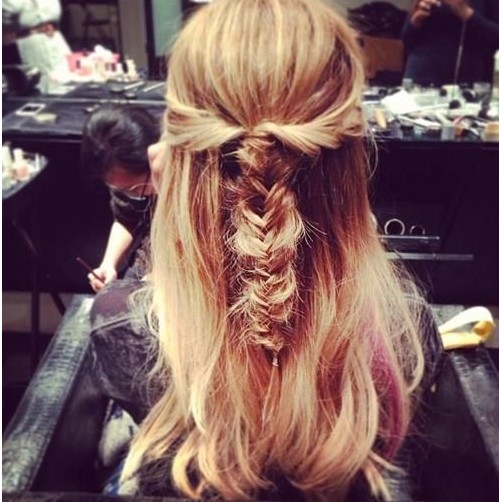 It will look stylish and boho-chic to create a half-up hairdo with braids. The messy fishtail braid at the center will be able to earn more head turns on street.
Side Braided Ponytail Hairstyle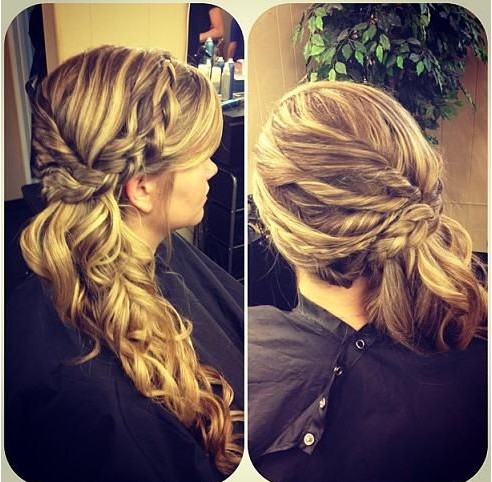 It is a gorgeous way to create a loose side ponytail with your long wavy hair, which will be able to give a flattering shape for your hairstyle.
Snake Braid Hairstyle Idea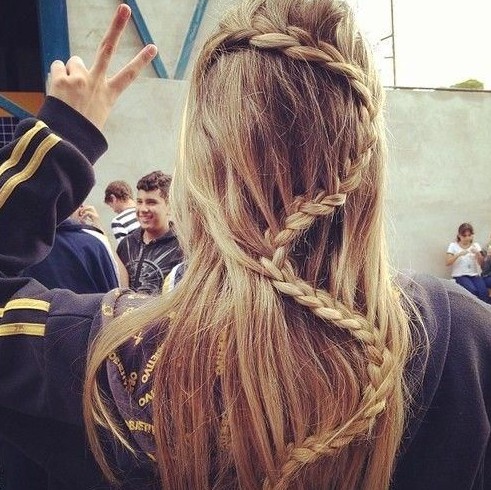 The gorgeous snake braid will look better on very long hair. You can style the rest of hair slightly tousled for more natural textures and movement.
You can find more (braided hairstyles) on prettydesigns.com