16 Wonderfully-Chic Dark Colored Hairstyles
Nowadays, we are having more hair colors and highlighting techniques to choose from. They allow us to create a distinctive look of our own style. When you have decided to spice up your dark hair, you should make sure that the new hair color will work well with your skin tone. The light blond highlights would be a safe option for warm undertones. Today, let's have a look at 16 wonderful-chic dark colored hairstyles with our pictures below!
Medium Ombre Wavy Hairstyle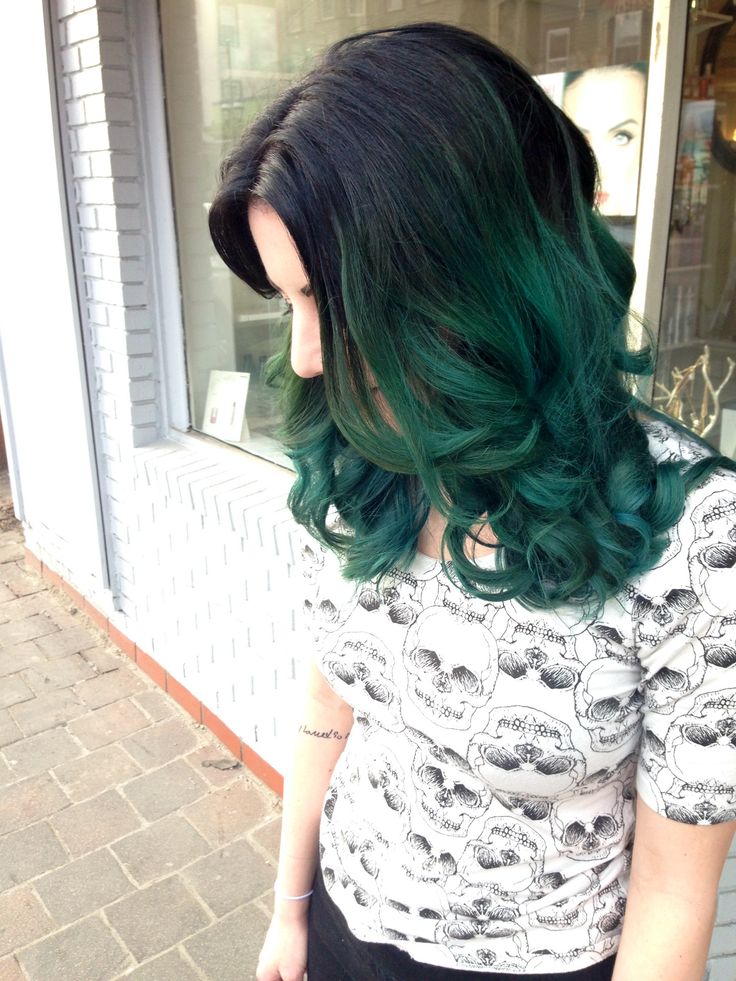 The green tone is being a creative alternative hair color to liven up a black base. It will look very beautiful over the shoulders.
Long Brunette Hairstyle with Red Highlights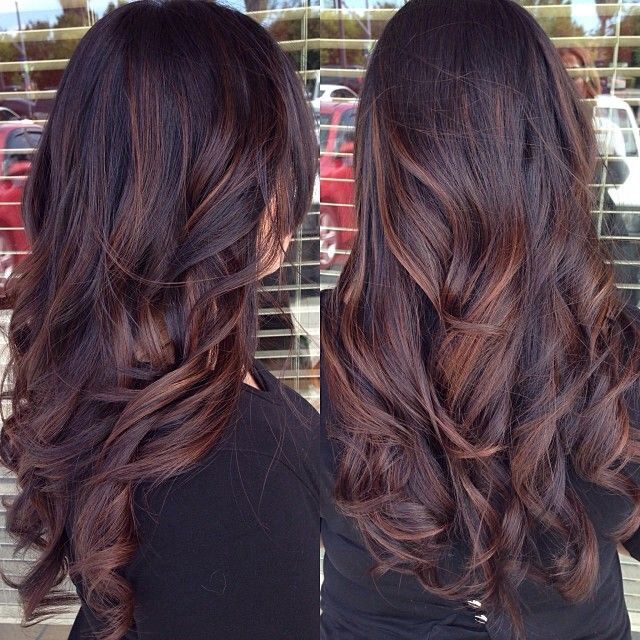 The eye-catching red highlights are being a best choice to show off your luscious and rich brunette hair color. They will definitely earn you plenty of head turns on street.
Pretty Pink Hairstyle for Rainbow Hair Color Idea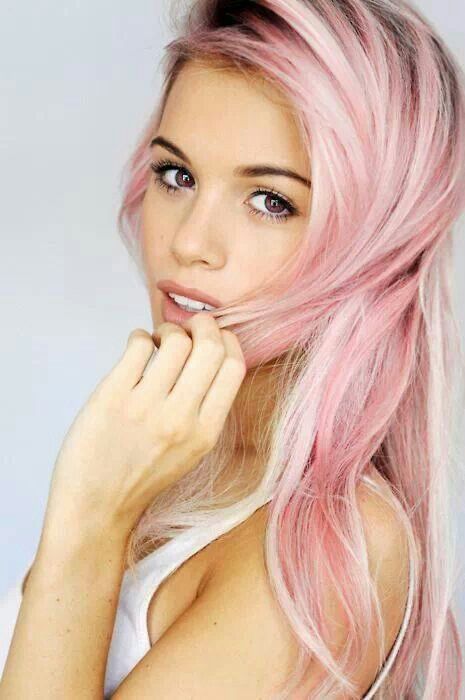 It is a fashionable way to wear the light pink for your hairstyle this season. It will look more charming with platinum blond tresses in it.
Pastel Hair Color for Long Straight Hair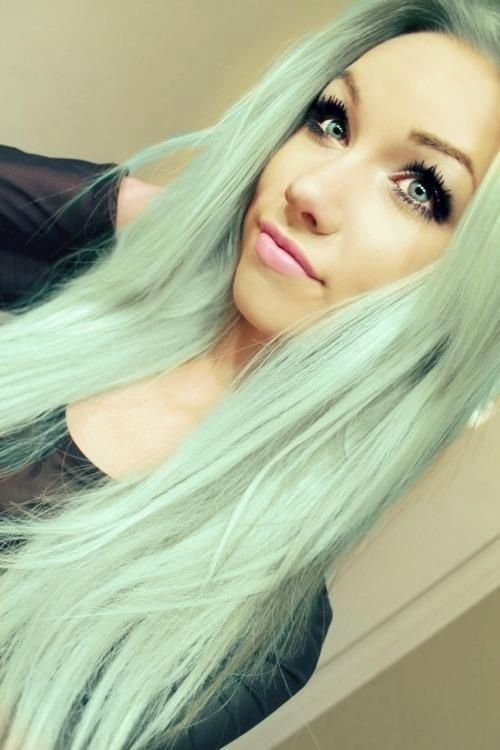 It is an amazing way to wear the rainbow color for the hot summer days. This time, you can take a try with the light blue on your long straight hair.
Dark Hair Color for Long Hair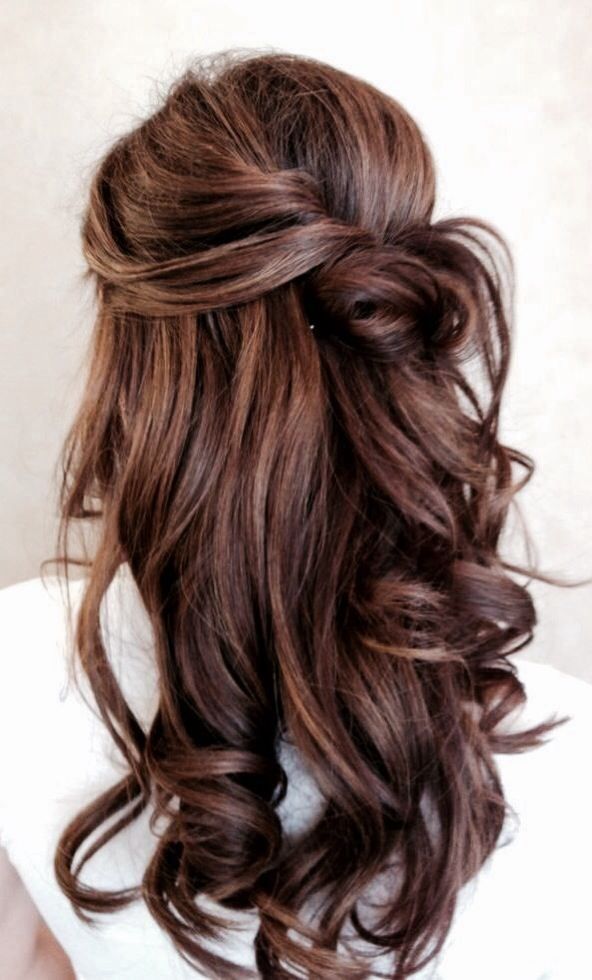 It looks amazing to wear different shades of brown at the same time. This hairstyle is being a perfect choice for those girls with warm skin tone.
Dark Hair Color Idea for Long Wavy Hair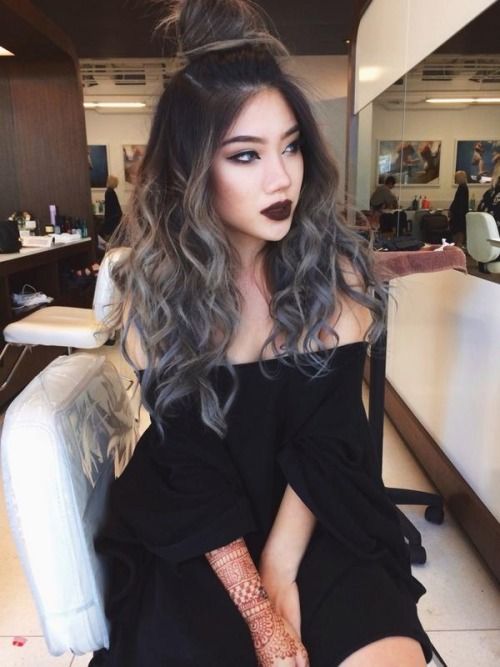 The ash grey hair color is becoming more and more popular among young generations. Besides, it can also flatter the latest fashion trends in a perfect way.
Gorgeous Braided Ponytail Hairstyle for Long Blue Hair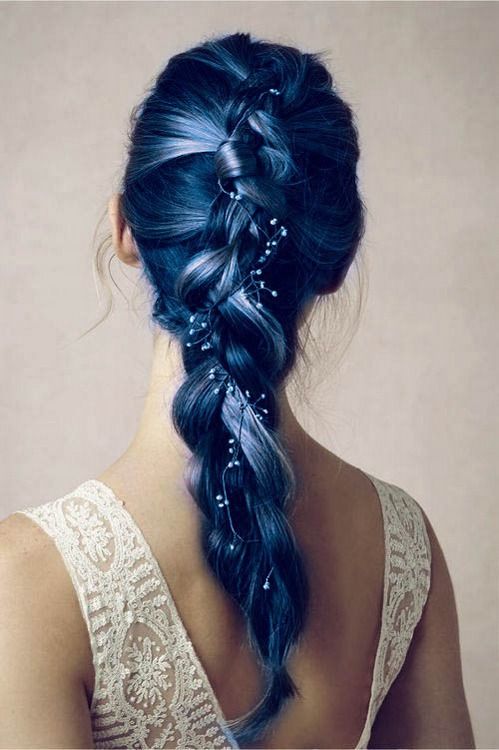 It looks really gorgeous and overwhelming to make a French braid with deep blue hair. You can decorate it with some flowers for added charm.
Purple Ombre Hair Color Idea
I bet no girl would resist the temptation of wearing the pretty lavender shade on your head. This hairstyle will look better for a very long hair.
Long Pink Ombre Hairstyle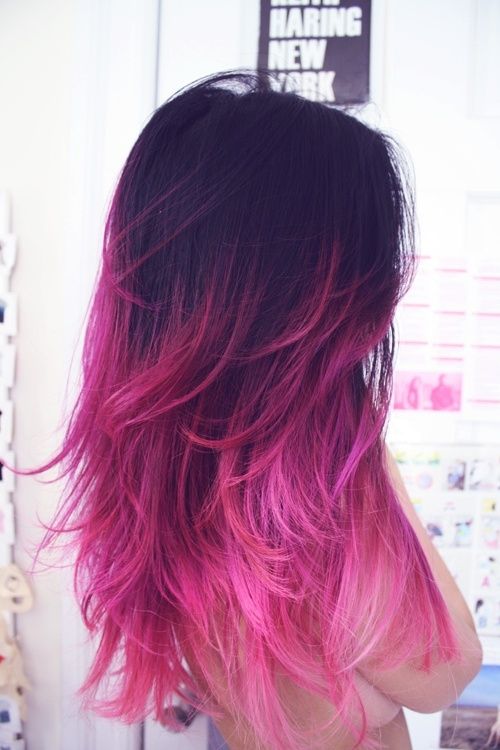 If you want to try something new with the ombre color, then it is high time to experiment with the magic balayage technique and wine-hued red for your new hairstyle.
Long Wavy Hairstyle for Brown Hair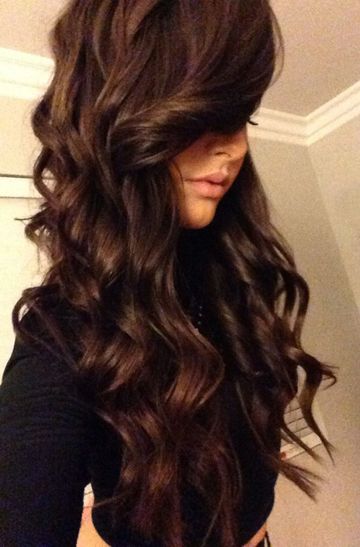 The dark brown hair color shows very alluring on the long wavy hair. It would remind us of the glamorous vintage 60s' style if coupled with old-Hollywood waves.
Dark Colored Hair with Blue Highlights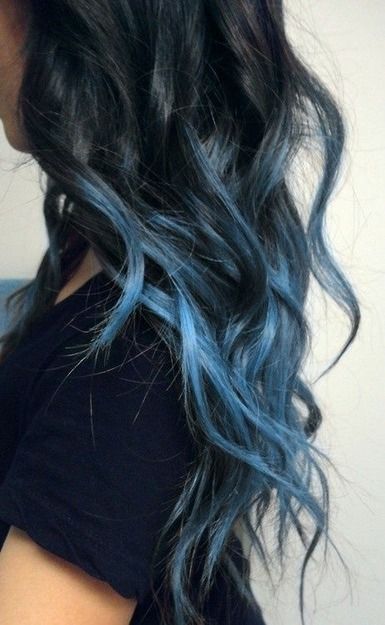 The black colored hair will look more attractive with blue colored ends. It is being a flattering choice if you want to add a spot of hair color into your hairstyle.
Long Wavy Hairstyle for Red Hair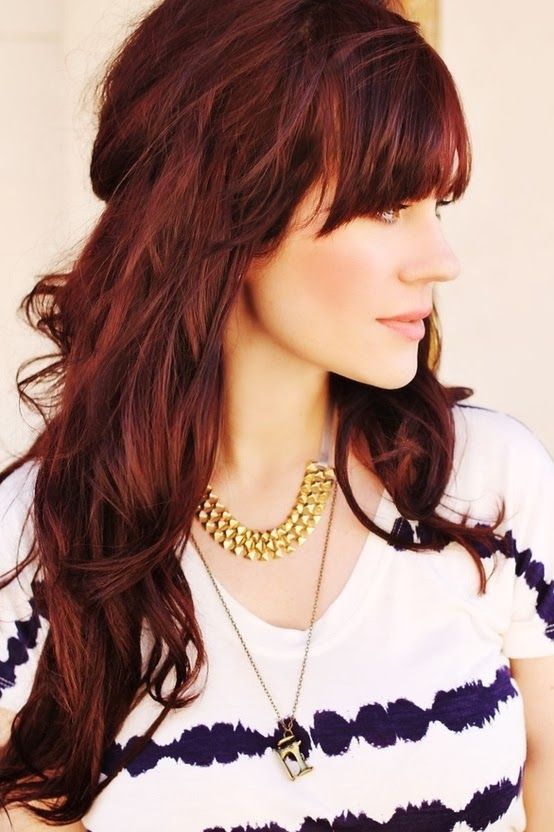 It appears very sweet style your long wavy hair with caramel highlights. The deep, full bangs will be able to draw attention to your eyes.
Messy Bun Hairstyle for Purple Hair
The romantic purple color appears very alluring when applied on the head. It will be able to add much of fun and interest to any hairstyle.
Blue Ombre Hairstyle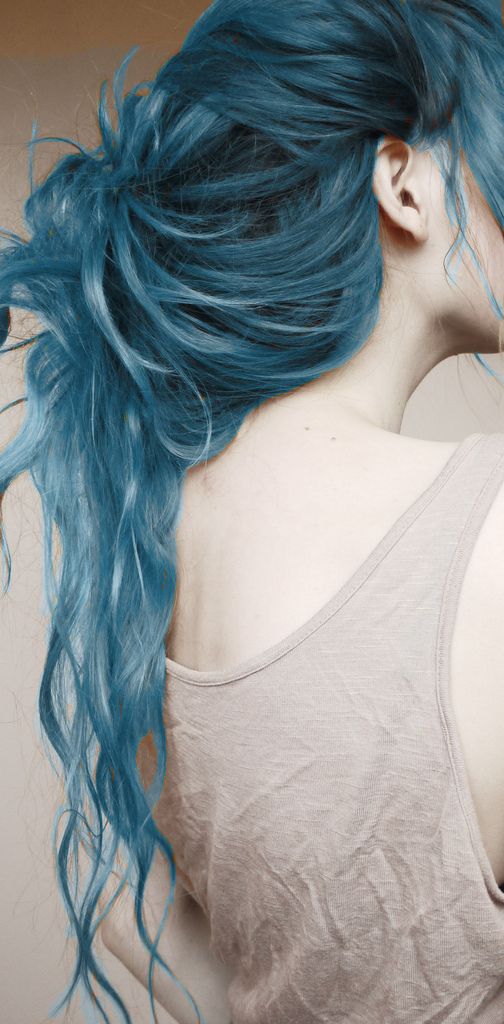 It is a great idea to experiment the blue hair color this summer. You can style shorter layers for added depth and natural textures to the whole look.
High Bun Hairstyle for Blue, Purple Hair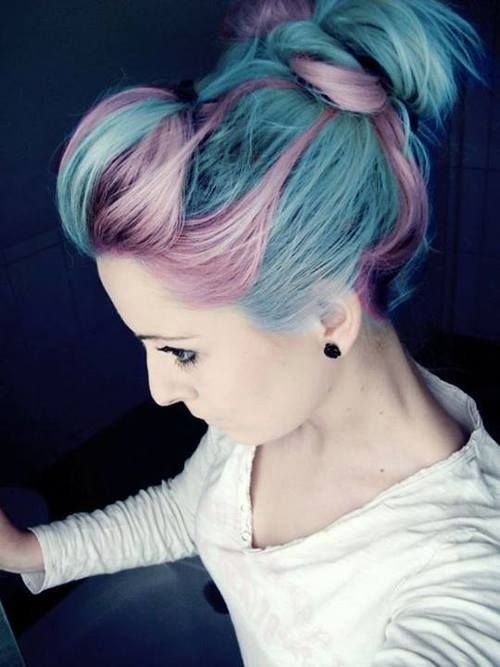 It is an interesting way to style your hair with blue and purple colors. You can make them into streaks and stripes mixing with each other.
You can find more (deep colored hairstyles) on prettydesigns.com