16 Jacket Outfit Ideas You will Love to Try
Leather jackets are popular all the time. They can be worn in different seasons and fit many occasions. Though some girls may say the jacket looks are so cool, they don't know tricks on paring their leather jackets. Today, we are going to tell you how to make a sweet look even with a leather jacket.
There are jacket outfit ideas in the below post. You will find various ways to pair the leather jackets. The easiest way is to prepare skinnies, a plaid shirt and a pair of short boots to complete the jacket look. If you want to soften the look, you can wear a stylish dress. However, when you glam yourself a brown leather jacket, you can pair it with a black skater dress. Actually, it's easy for you to have a jacket look. Simple staples can make sense as well.
You still don't know how to style your jacket look? Don't worry. You will get inspiration from the outfit ideas. Trust us. You can learn more pairing tips to have a look.
Black Jacket and Grey Dress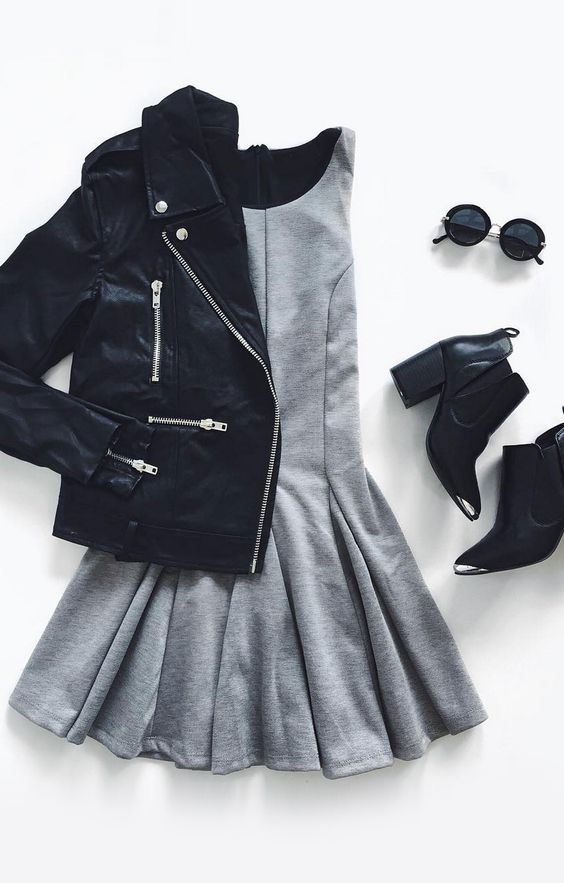 Leather Jacket, Black and Ivory Dress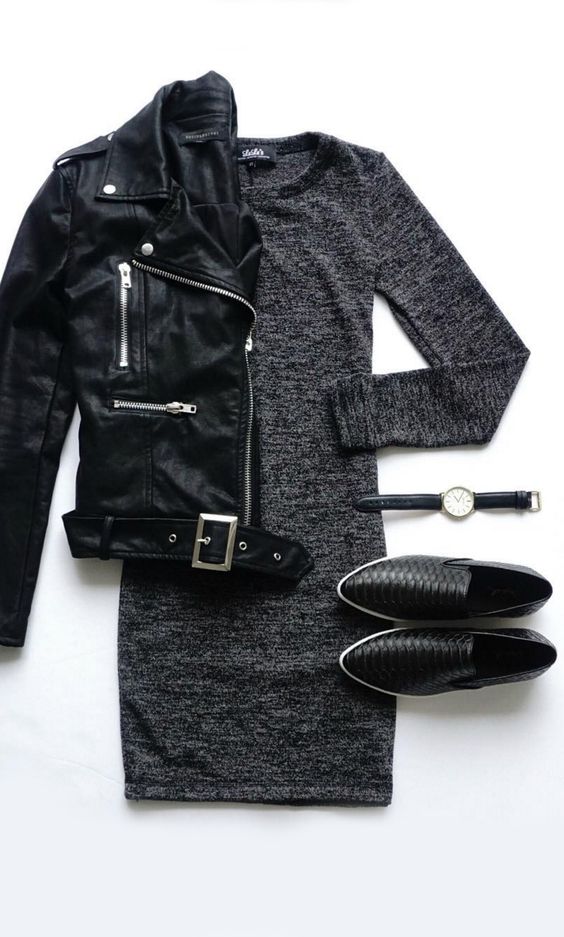 Brown Leather Jacket and Black Dress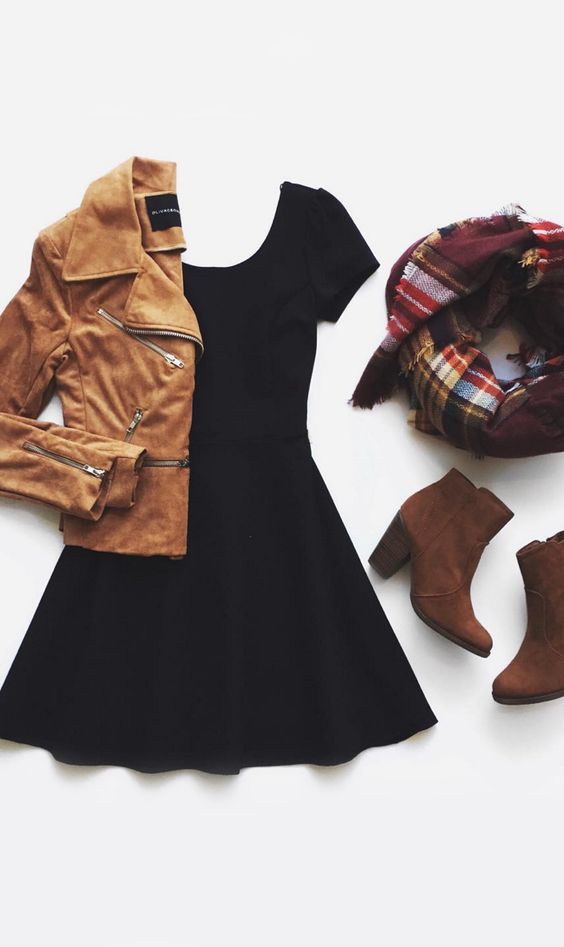 Button Down Shirt and Leather Jacket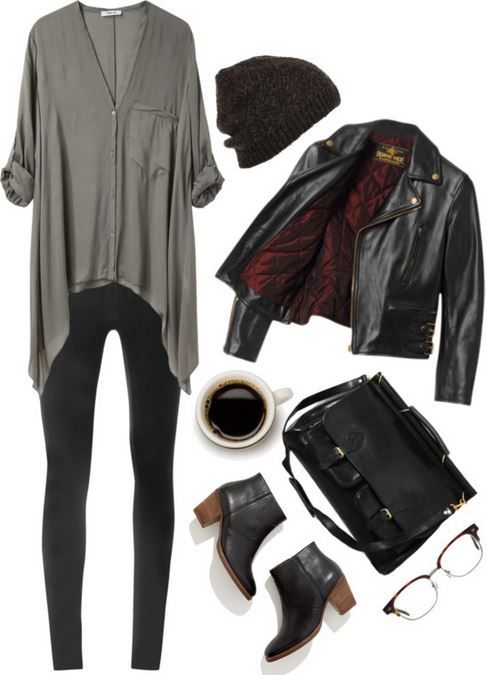 White Tee and Leather Jacket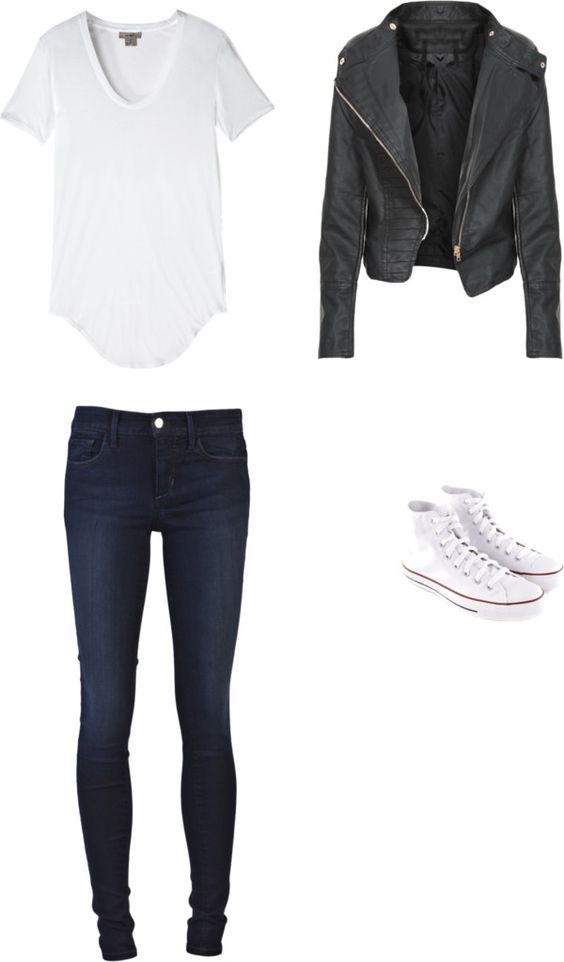 Jeannie and Black Leather Jacket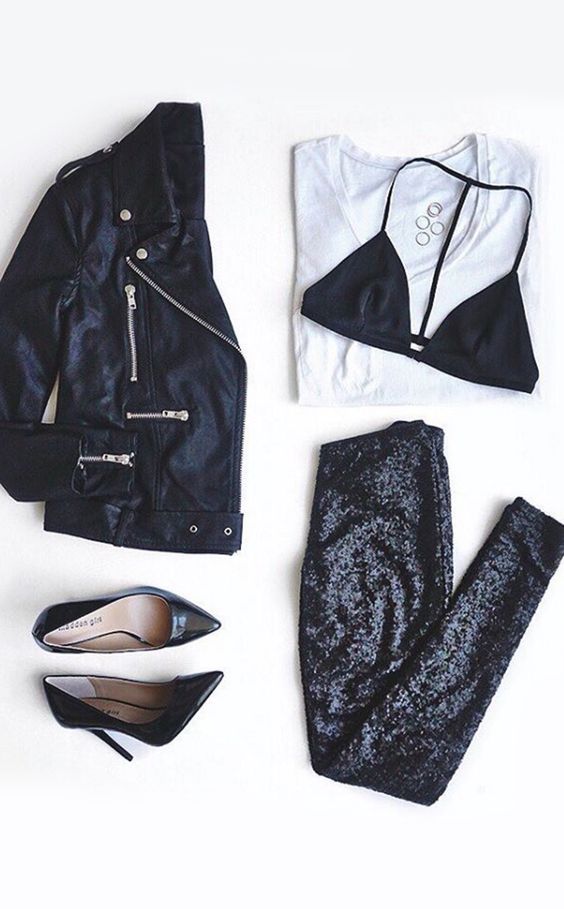 Black Leather Jacket and Leggings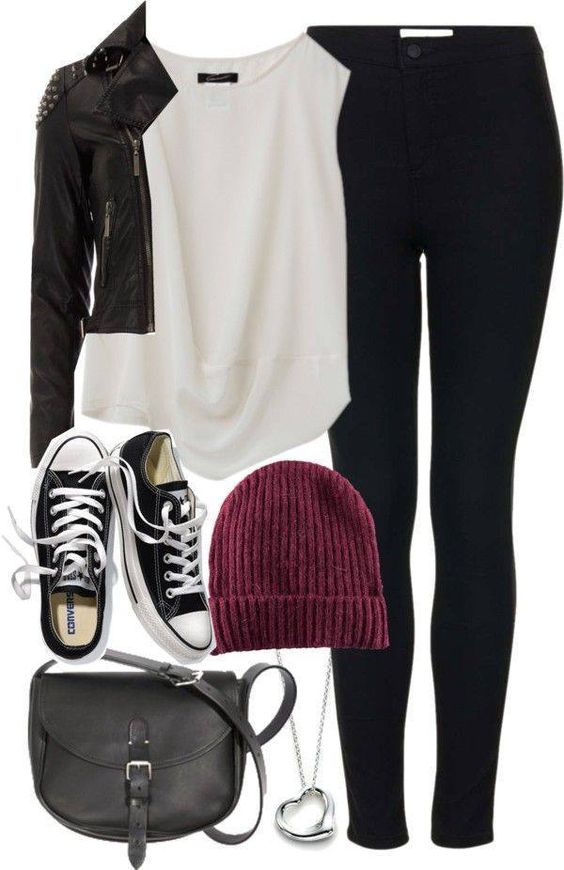 All-black Outfit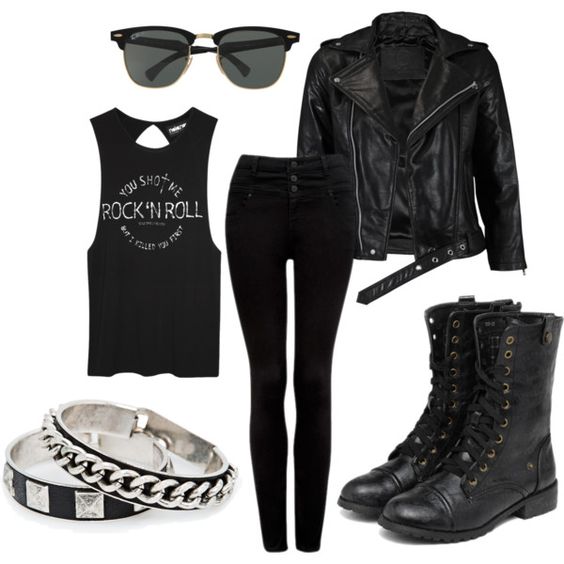 Tank Top and Black Leather Jacket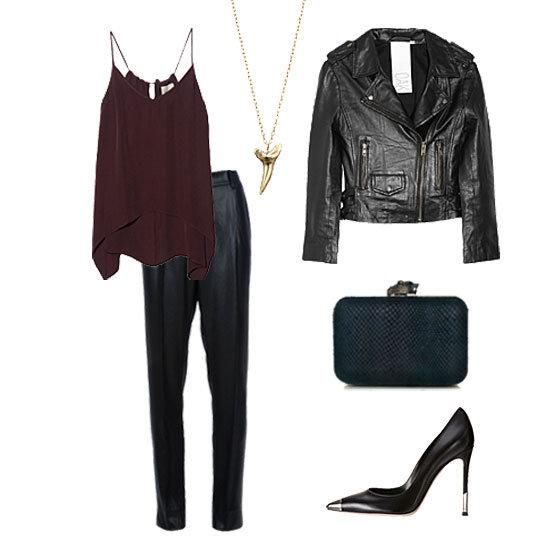 Red Dress and Black Jacket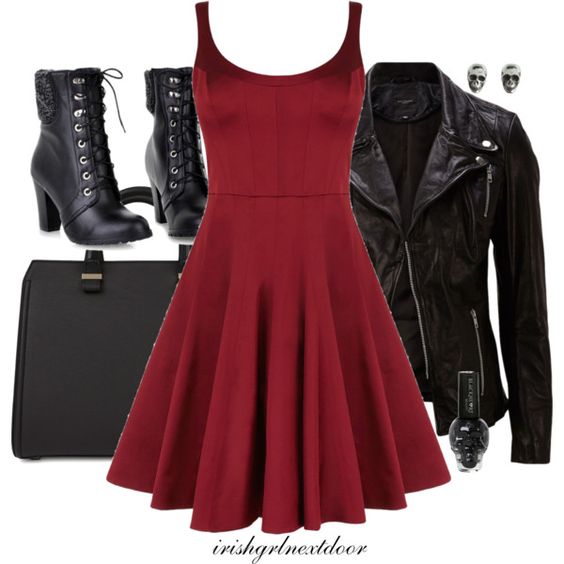 White Top and Black Jacket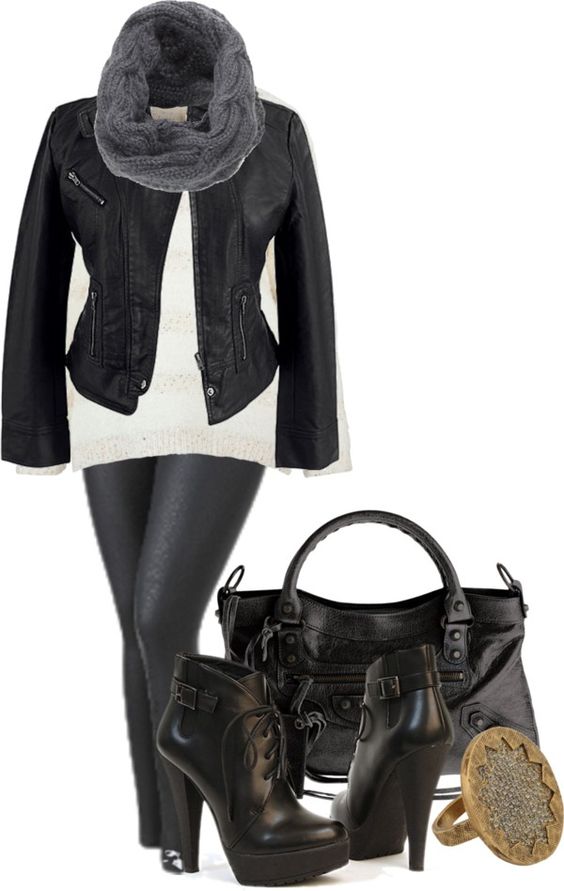 Comfy Jacket Outfit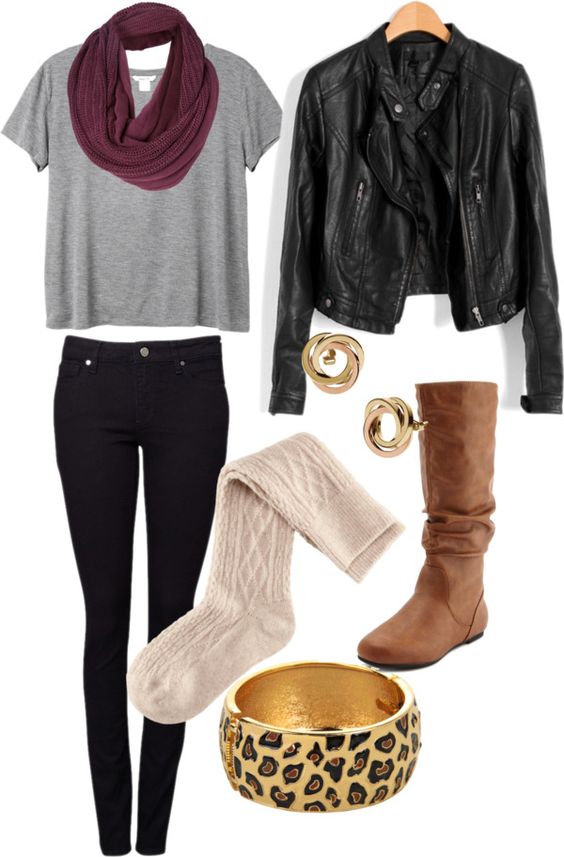 Lace Top and Black Jacket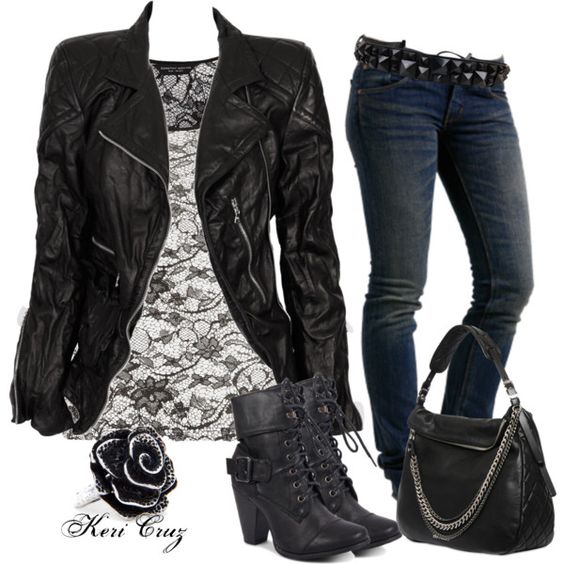 Great Hoodie and Black Jacket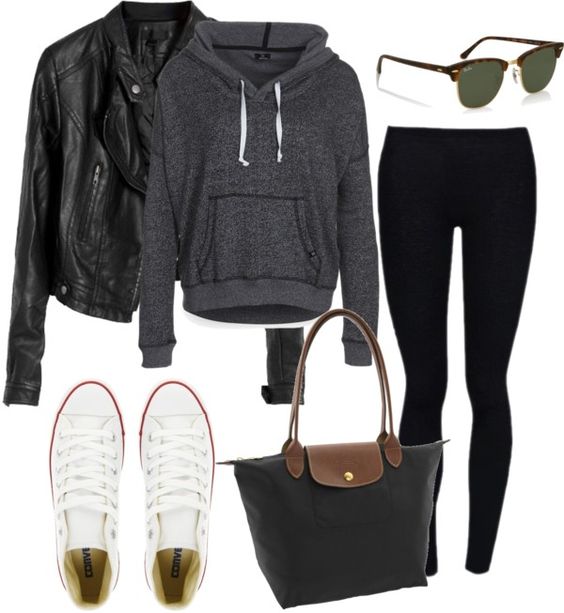 Black Jacket and Yellow Leggings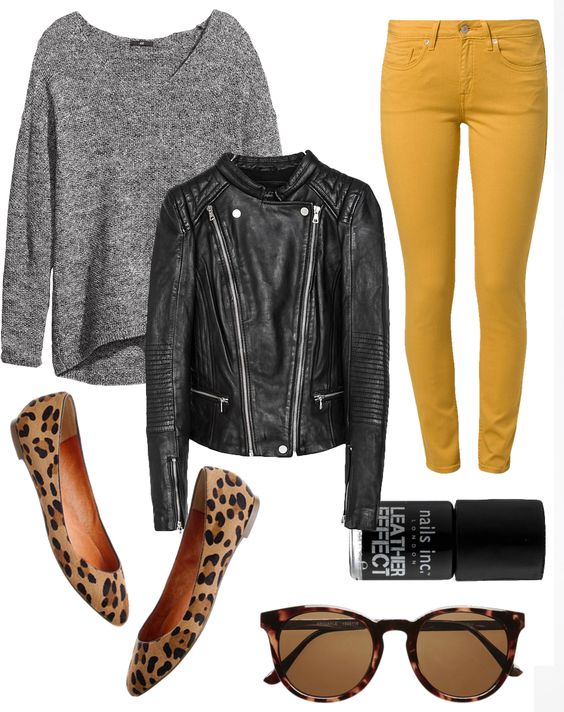 Black Jacket and Grey Top