16 Outfit Ideas to Wear Early Fall Sweaters
Early fall is a great time to enjoy the sunshine and the cool wind. The temperature is ok for wardrobe of both summer and fall. Since it won't getting so cold suddenly during the days of early fall, you can still put on shorts for the season. How to glam the looks for shorts in early fall? You can go with your favorite sweaters.
Yes. It is also a right time to pull out your sweaters to upgrade your early fall outfits. Here are ideas for you to check out. You will find some chic as well as pretty outfits with sweaters and shorts. Also, you will find ways to style your own looks for early fall.
If you want to lengthen your body line, you can choose v-neck sweater to pair your shorts. What is more, you can step on wedges or heels to enhance your leg lines. If you want to go with an easy outfit, you can wear a pair of flats or a pair of sneakers.
More outfits pairing information can be found in the following post.
Blue Sweater, Ripped Shorts and Nude Blazer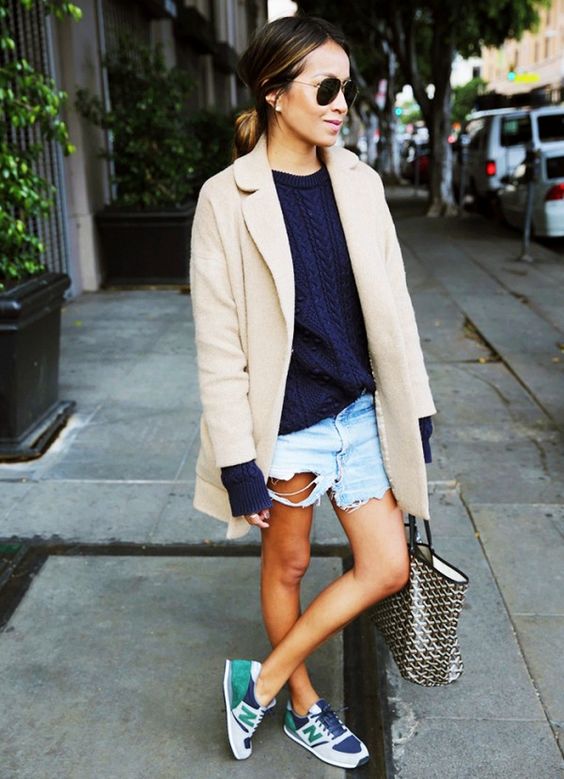 White Top and Button-up Shorts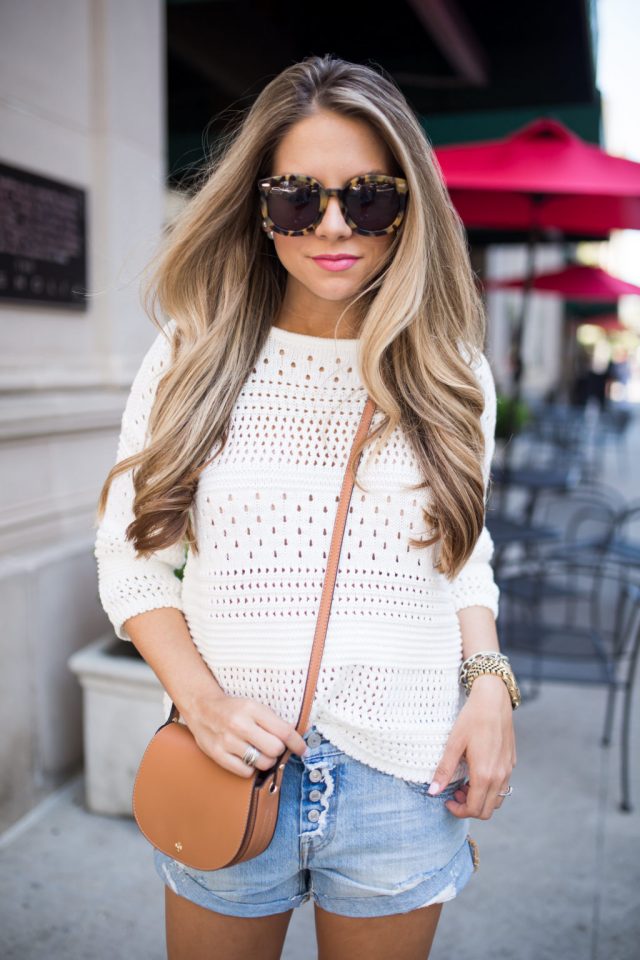 White Shirt and Shorts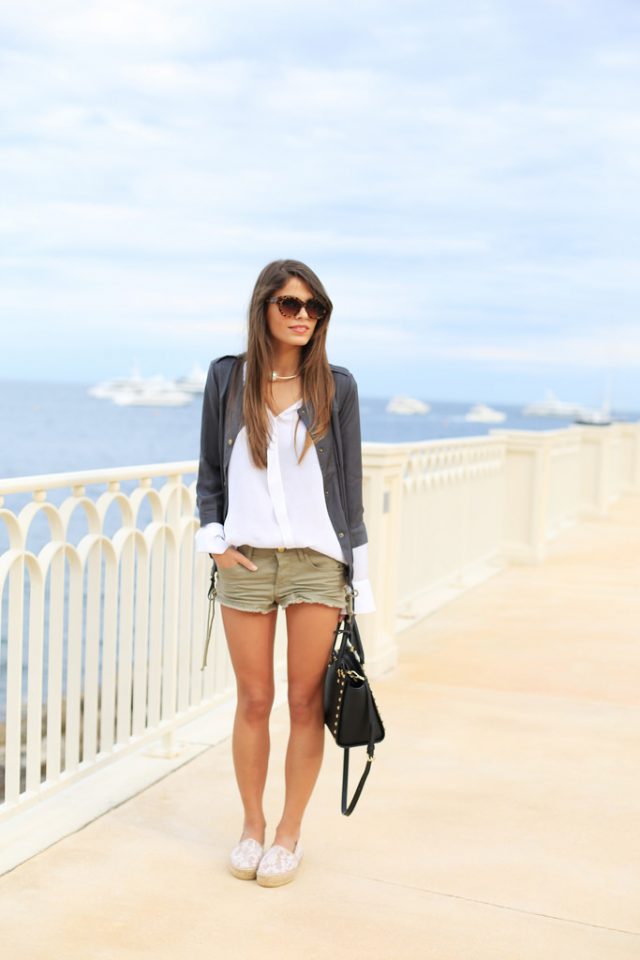 Geometric Sweater and Pale Shorts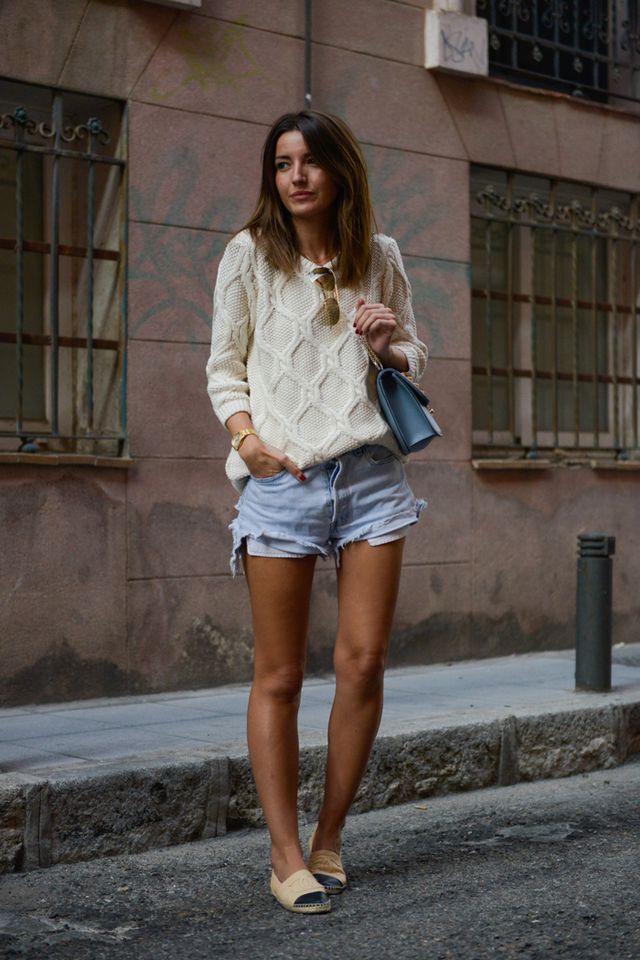 Striped Top and Rolled Shorts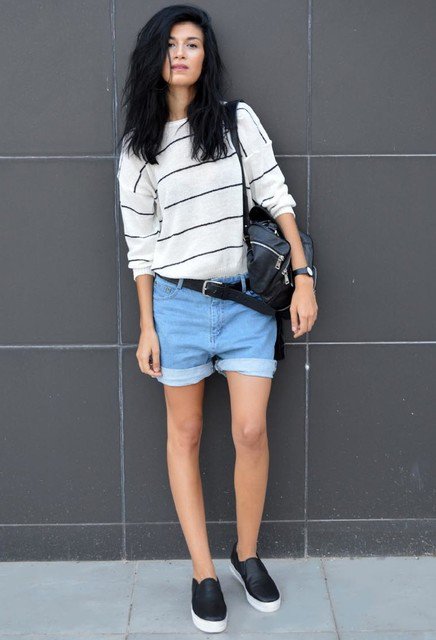 V-neck Top and Ombre Shorts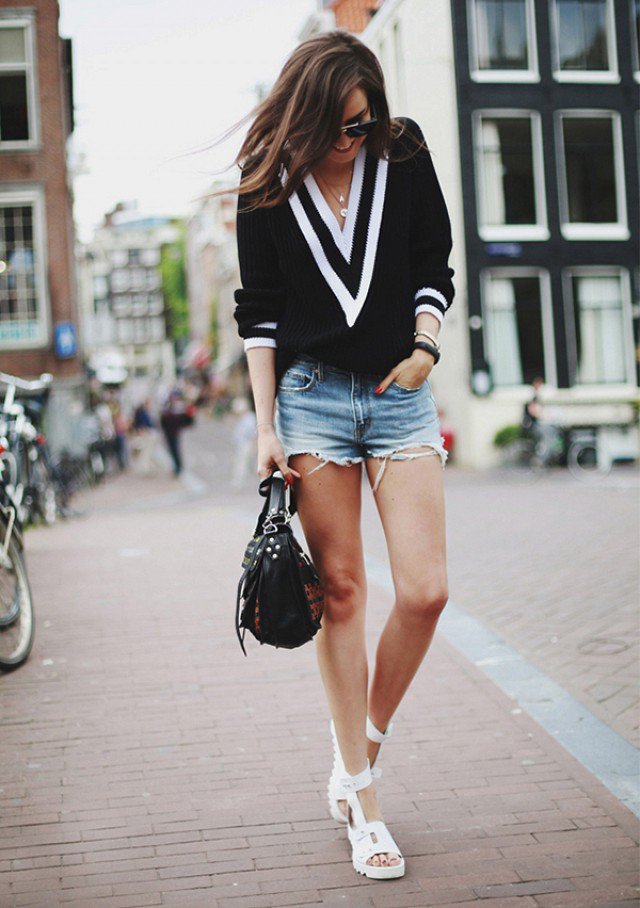 Grey Sweater and Cutout Shorts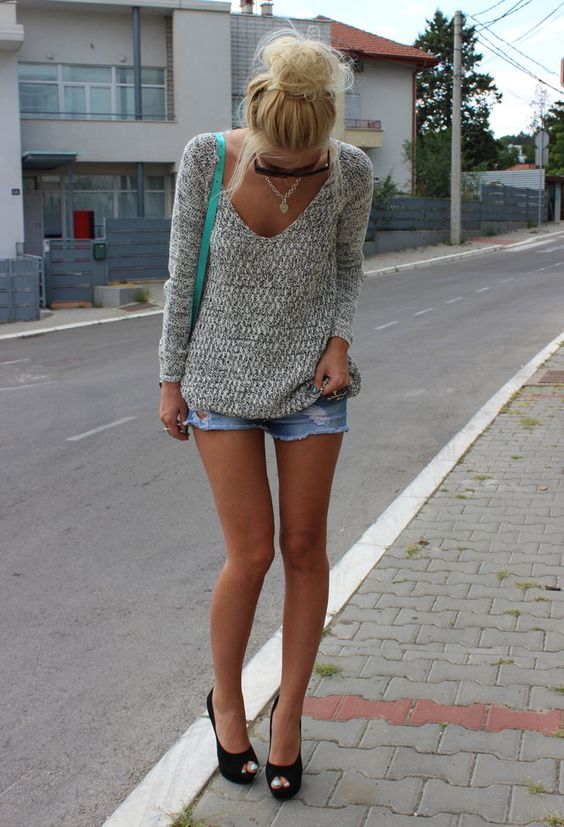 Pink Sweater and Shorts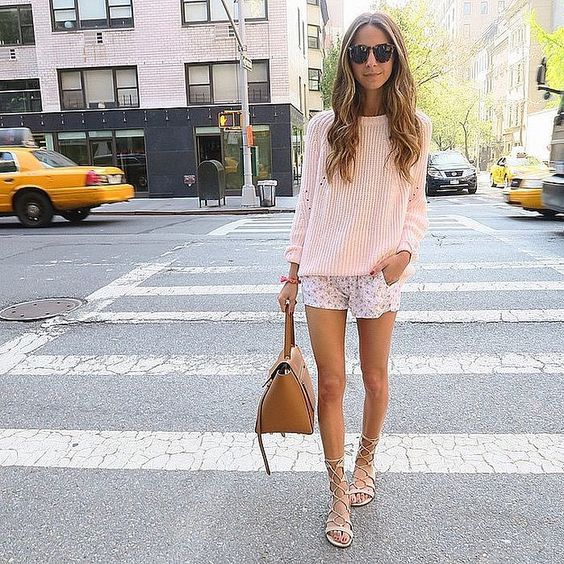 Simple Sweater and Shorts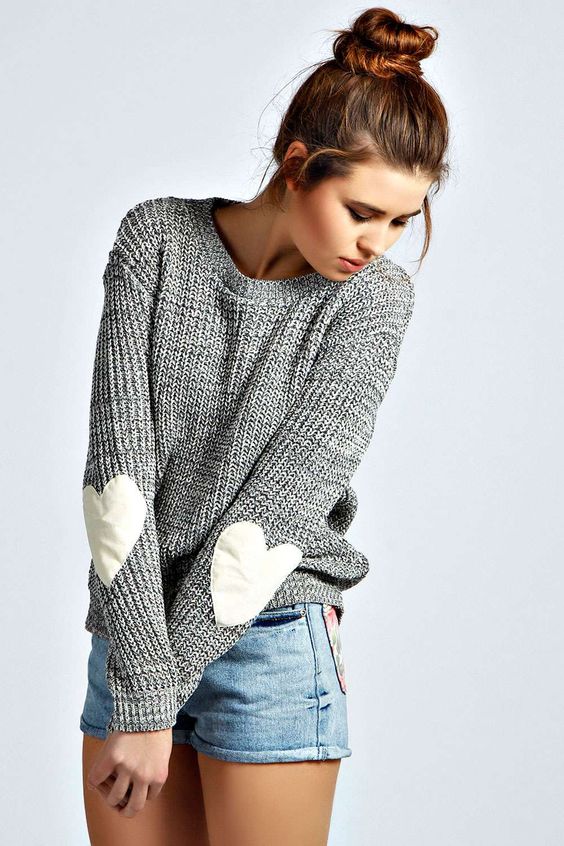 Pale Top and Lace Shorts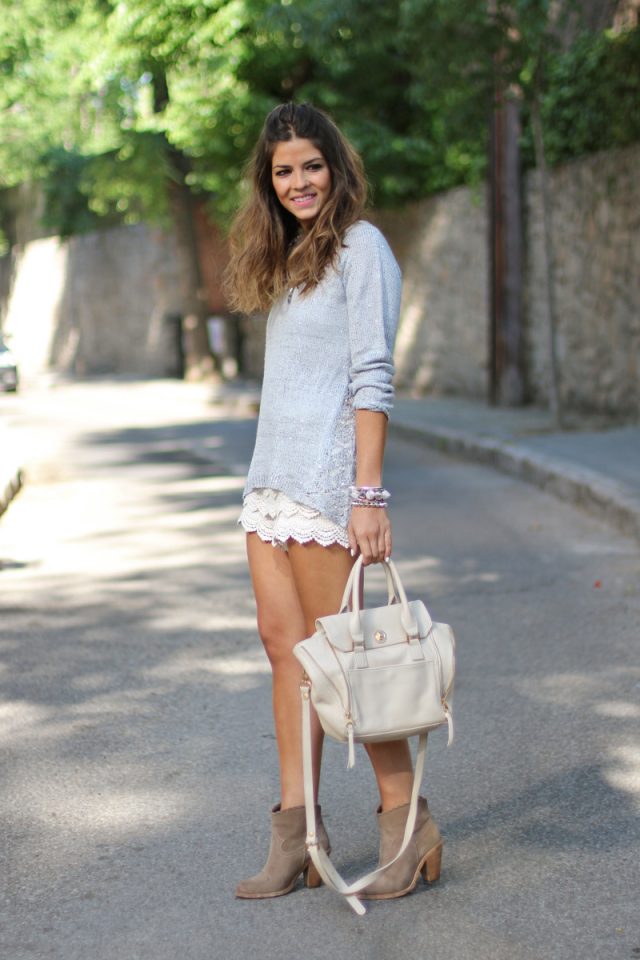 Blue Top and Ripped Shorts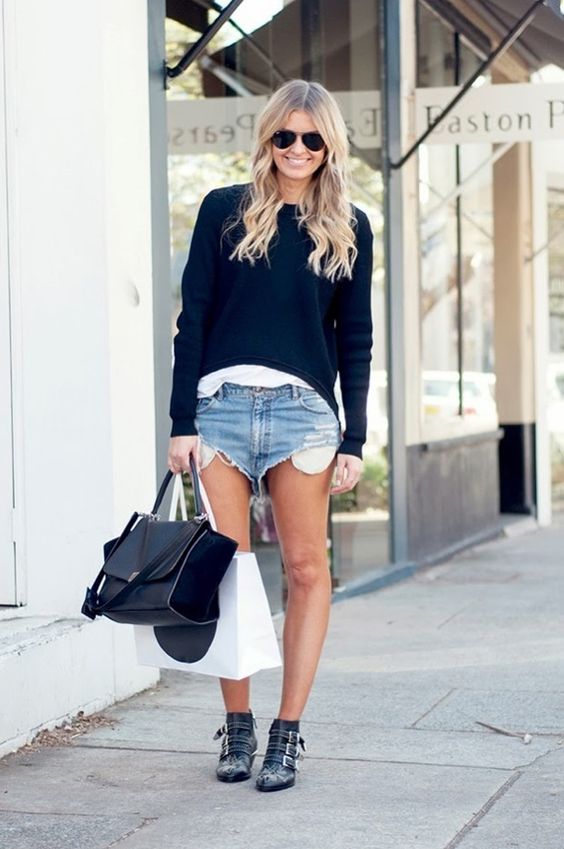 Green Top and Rolled Shorts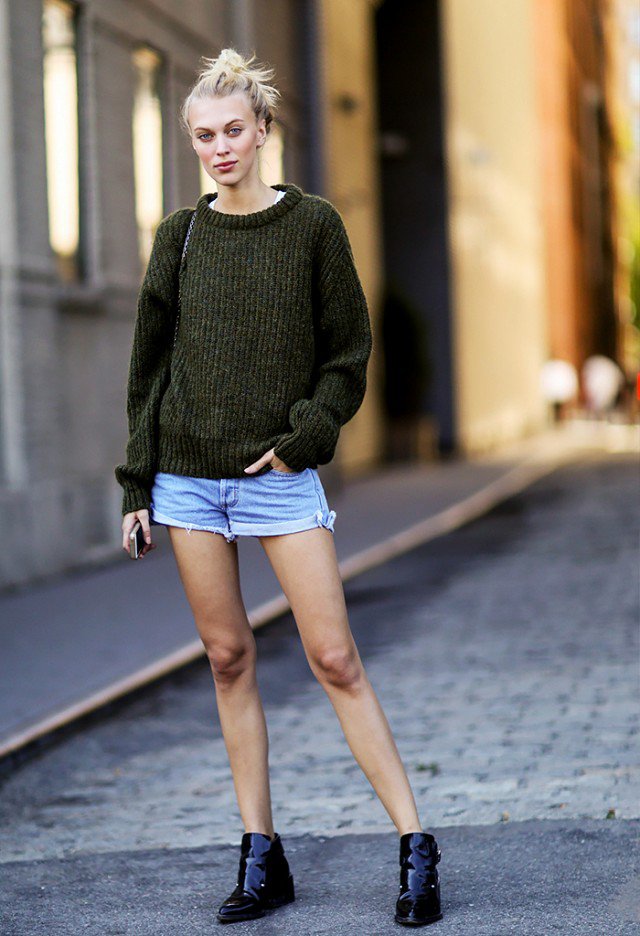 Black Top, Rolled Shorts and Blazer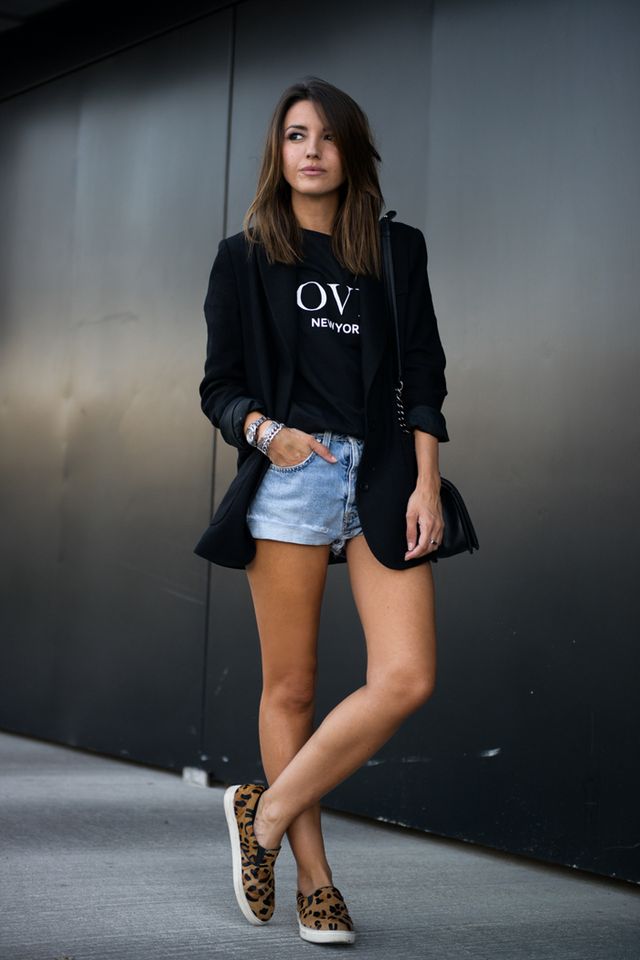 Black Outfit with Tartan Coat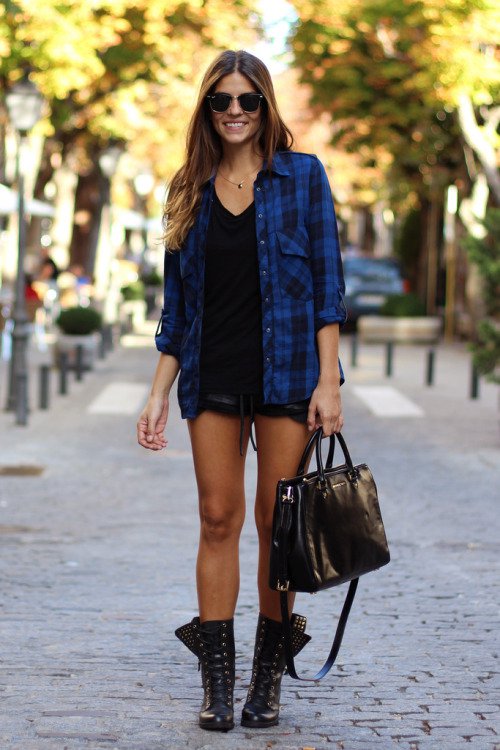 White Sweater and Patterned Shorts