16 Pretty and Chic Top Knots for 2023
There's one hairstyle that will be able to create a pretty and chic look for the wearers all year around – the top knots. We can always see young teenage girls wear a street-chic style top knot along with an oversized sweater and jeans. The top knots also play an important part for the glamorous wedding hairstyles. Today, we'd like to provide you with some great top knot looks to get you inspired this season!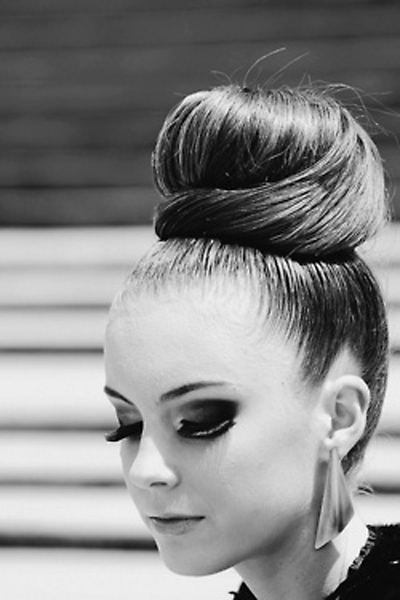 The lovely donut bun can create a different style with a piece of hair out. You can wrap it around the base for a delicate and sleek look.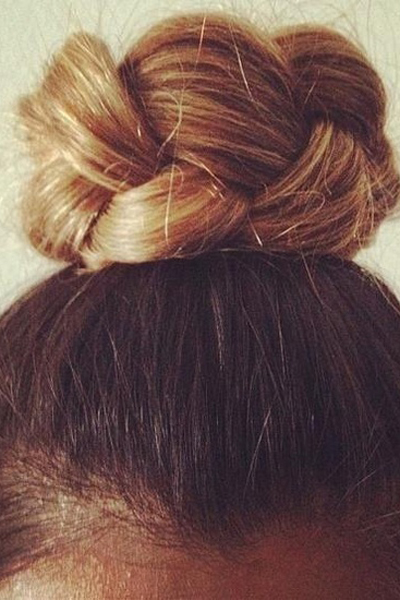 When you twist your braid into a top knot over your head, it will definitely make you be the center of attention in the crowd.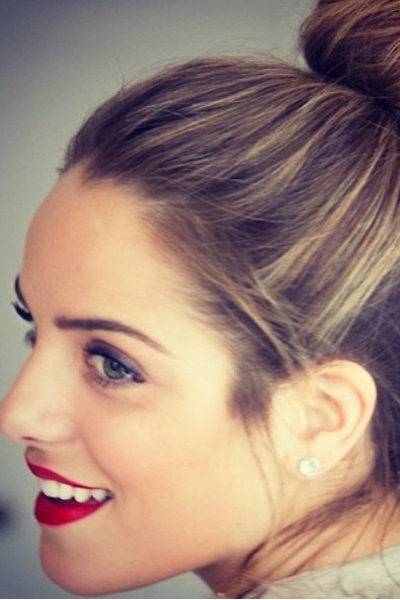 Sometimes, imperfection makes perfect. When you leave your small wisps and fly-aways in the air, it will create a naturally chic style for your hair.
This is a super casual and messy-chic top knot for young teenage girls. Its tousled look and style can help to make a bold statement at the same time. You can use texturing spray to create a voluminous shape when you get this look.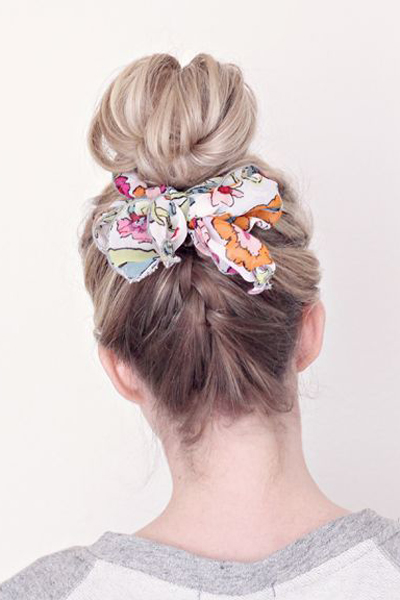 To get a different look, you can also make a braid at the back of your head. A colorful scarf will add another spot of attention for your cute bun hair look.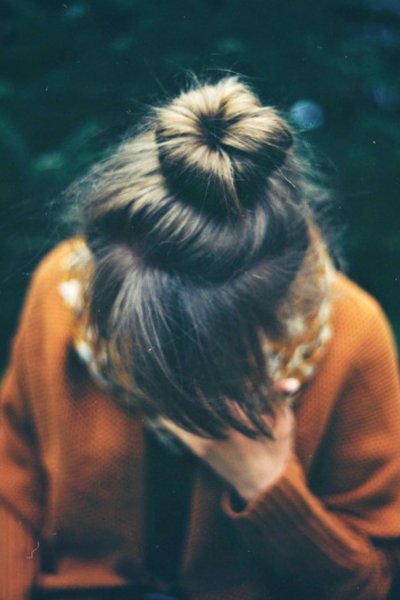 The stylish blunt-cut bangs can help to avoid a dull hair look when you make a top knot. I bet you would be amazed by the final effect.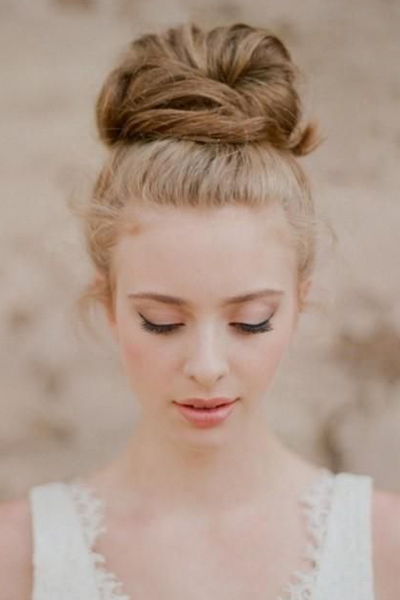 Top knots are also being a great choice for a perfect wedding hair look. With some transformations, they will create a very glamorous hairstyle for all brides.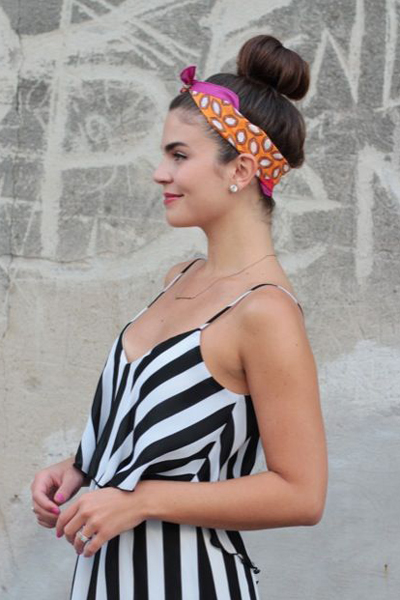 Make a cute sock bun and wrap your head with a trendy scarf. Then finish your style off with a long flowing maxi-dress.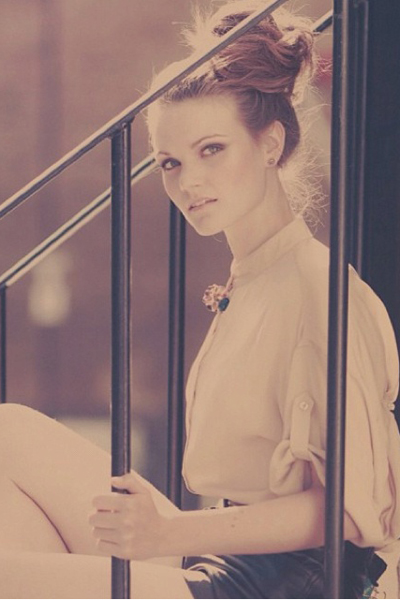 It doesn't always mean that the top knots should always be at the center of your head. When it is placed over one of your shoulders, you will get a glamorous vintage styled hair look to pair with your formal outfits.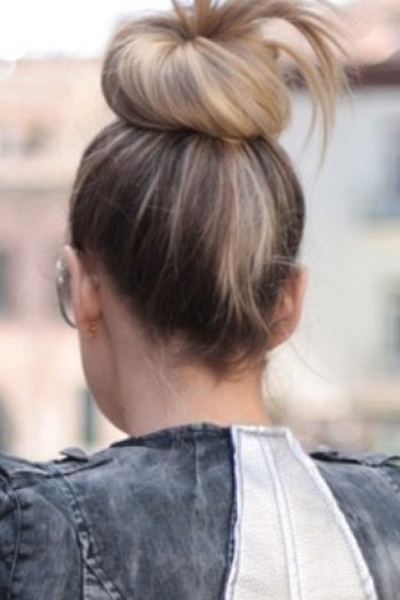 This is a wildly chic top knot look by leaving part of the loose ends out of the base.
Her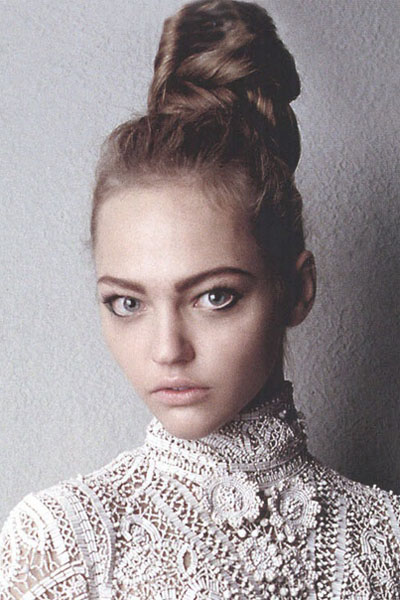 If you want to create an impressive and trendy look at a fashion show, a couture high-bun will be a perfect choice for you to go.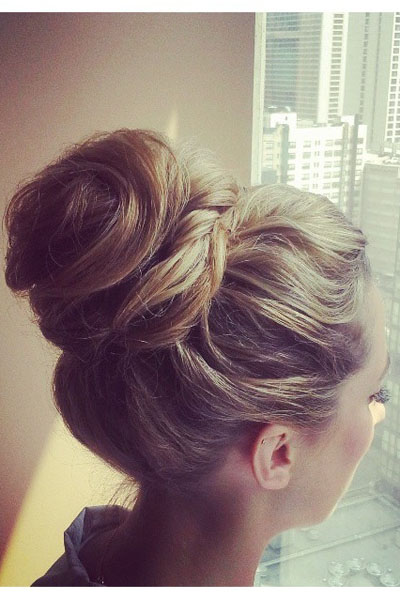 Keep your soft waves and curls in place by pulling them up into a stylish top bun around your crown. This is a great way to suit up your casual outfits for a chic style.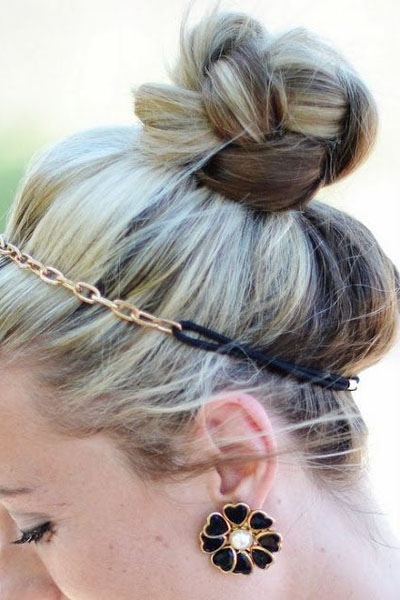 A stylish chain headband can spice up your plain braided top knot for an effortlessly cool look and style.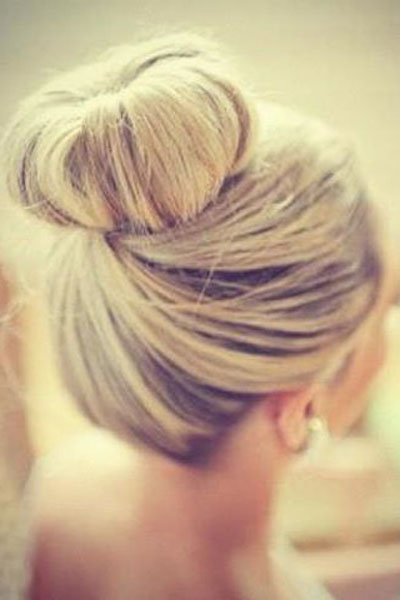 Just like all updo hairstyles, the top knots will also create an elegant look. This polished twisted sock bun can be even appeared for a breath-taking wedding hairstyle.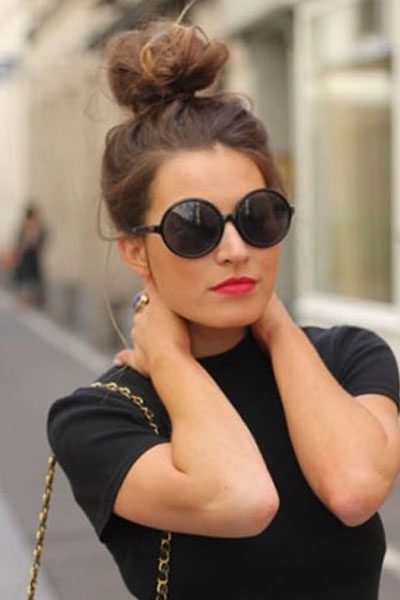 A pair of vintage styled sunglasses can make your messy top knot look more fabulous with a strong street style chic sense.
You can find more (top knot hairstyles) on prettydesigns.com