17 Hairstyles for Your Halloween Costumes
It is time to think of your Halloween costumes for the parties! What hairstyle will you style to pair your Halloween look? No matter what character you will play for this Halloween, your hairstyles are important to catch the eyes. Halloween hairstyles will play an important role to create a creep look.
You never feel easy to style a hair look for any event? Don't worry. Wigs can help you out. Most of men may always use wigs for their Halloween look which may have long hairstyles. However, some girls with short hair would like to try the creepy wigs as well. If you don't like the wigs, you can make hair extension to complete your Halloween hairstyle. It is the simplest way for those people who have little time to make their hair.
There are some people who will show off their skills on the special day. If you are professional, you can dye your hair with the useful hair chalks. Hair chalking will not only bring pastel colors, but also bright colors for your hair. It is versatile for you to style any character for the Halloween parties. Before you decide to use the chalk, you should apply essential hair oil to prevent the damage from the friction of the chalk. After the parties, don't forget to remove the colors from your hair and maintain your hair with the hair conditioner.
Wigs and chalks can't perform well? You'd like to use some hair pieces or use some other hair skills. For hair pieces, you can find many ideas to pair your look. When you want to play a cat, just tuck a hair piece with cat eyes. If you have long hair, you can make pretty good hairstyles without doubt, like double buns or creep curls.
Let's see what we have in today's post. Check them out and upgrade your hairstyle for this Halloween. The creepier, the funnier.
Low Bun without Bangs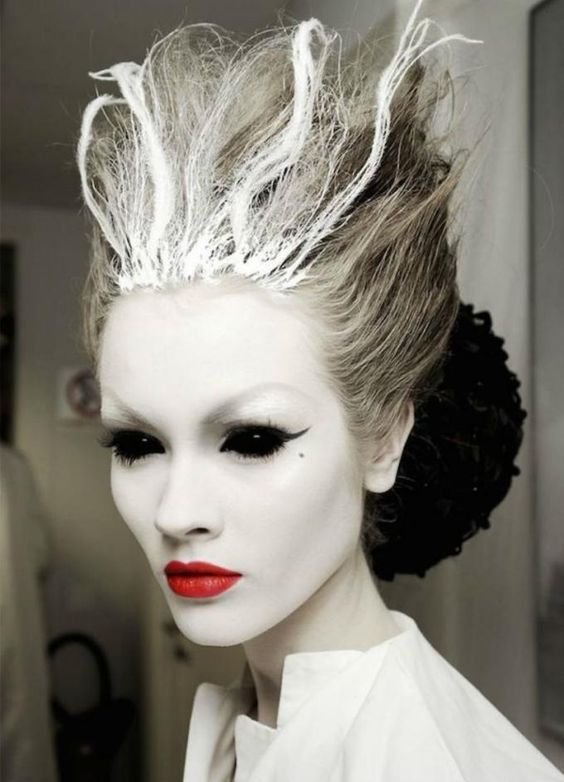 Bob with Hair piece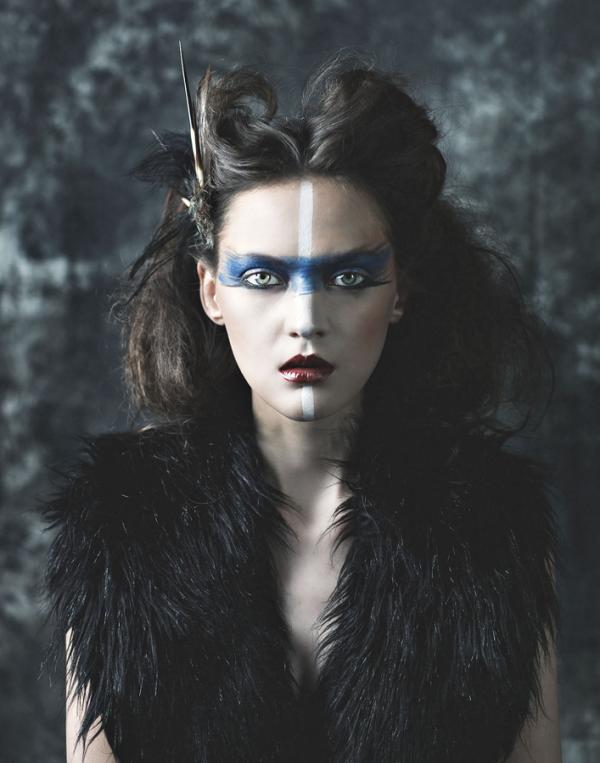 Teased-up Pixie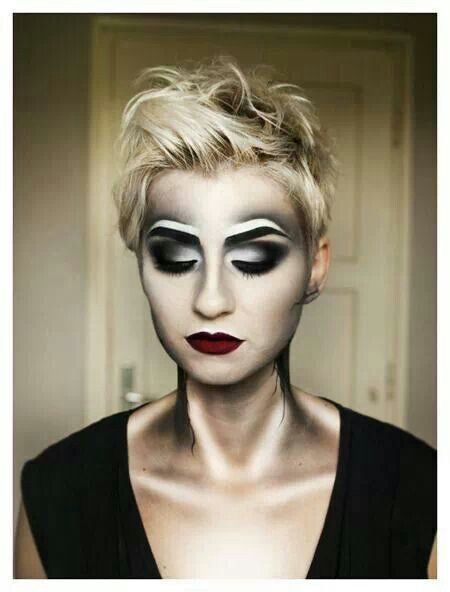 Double Bun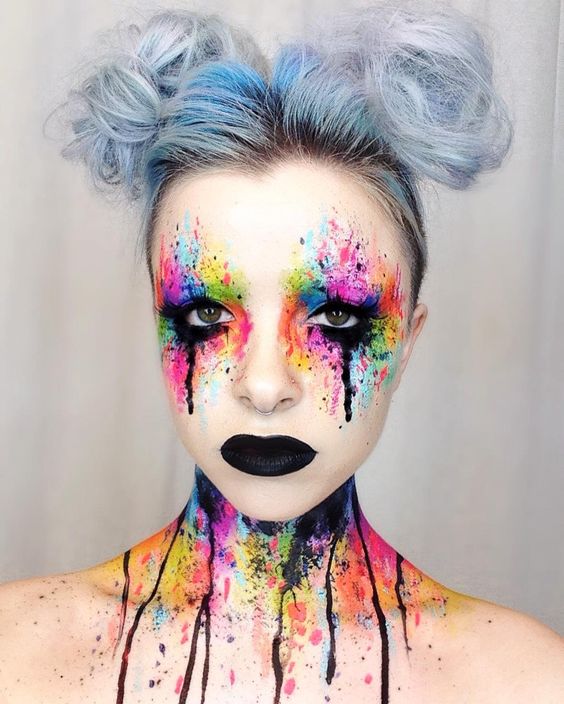 Simple Ponytail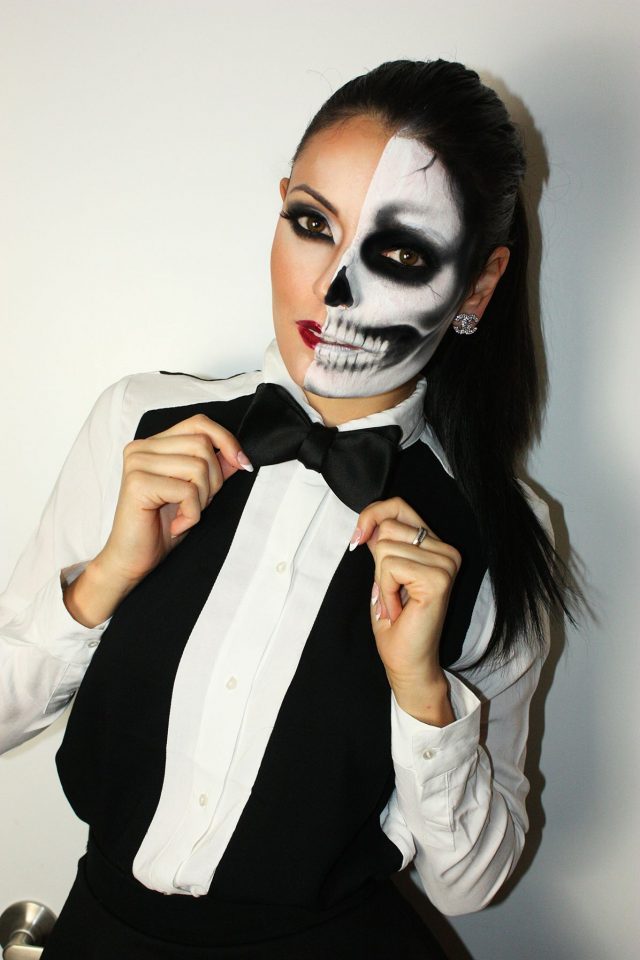 Ombre Curls with Braids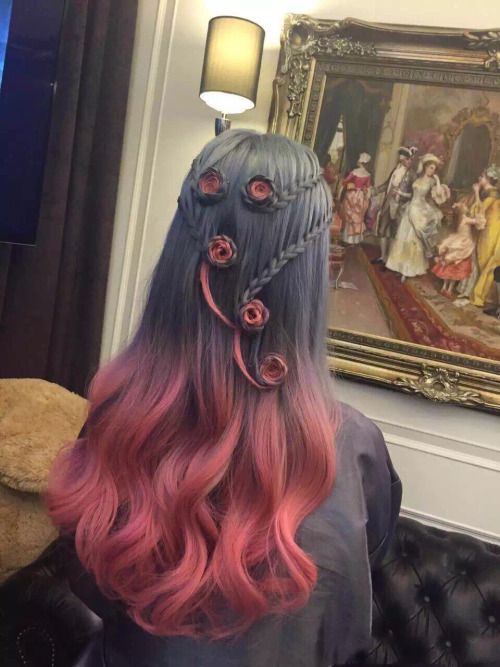 Bright Color Hair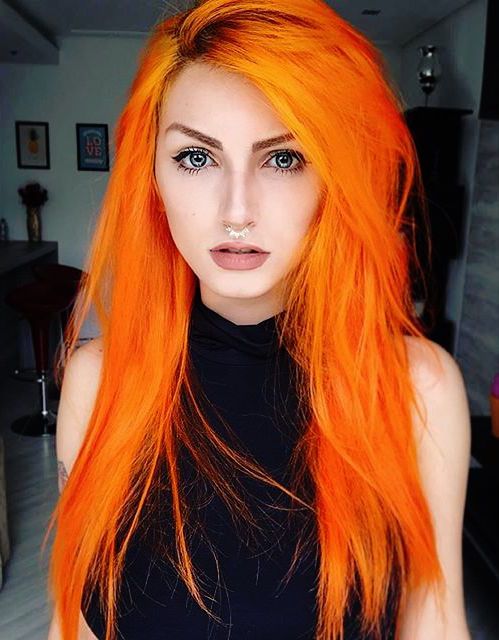 Fox-like Hair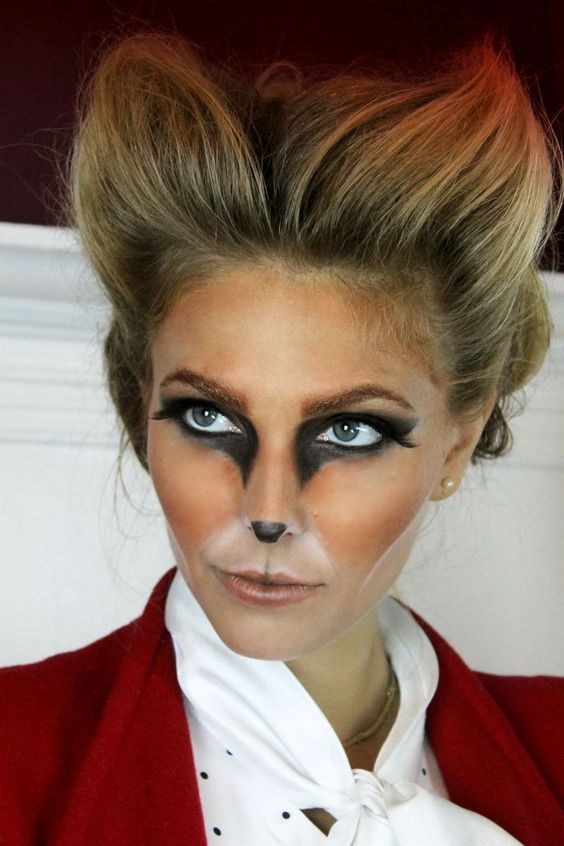 Black and White Curls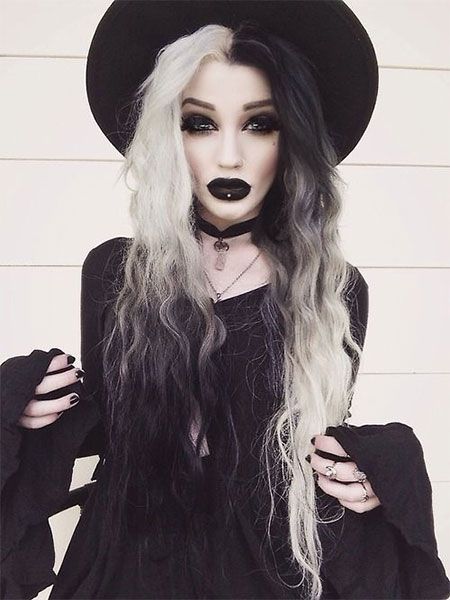 Retro Hair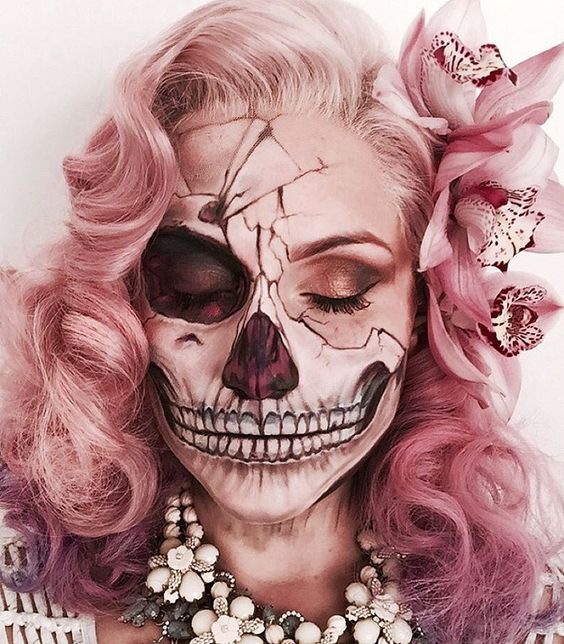 Stylish Halloween Hair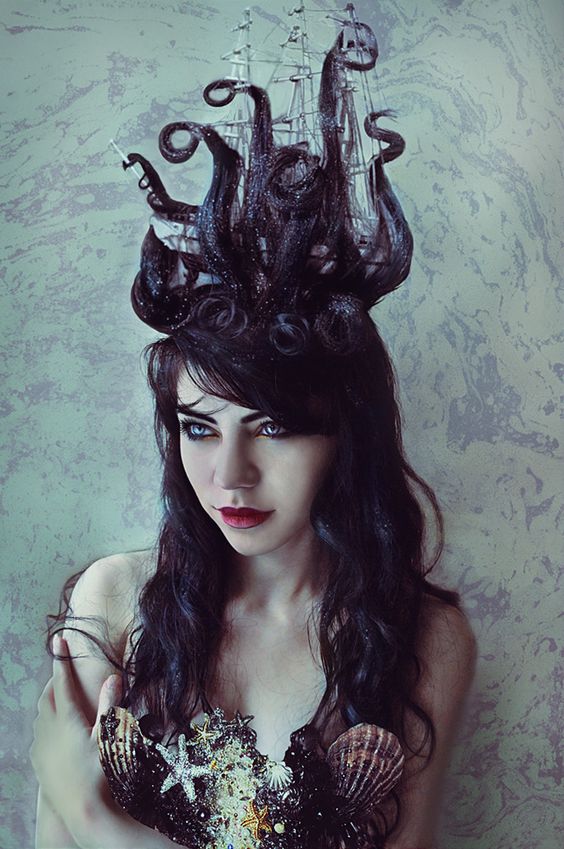 Highlighted Hair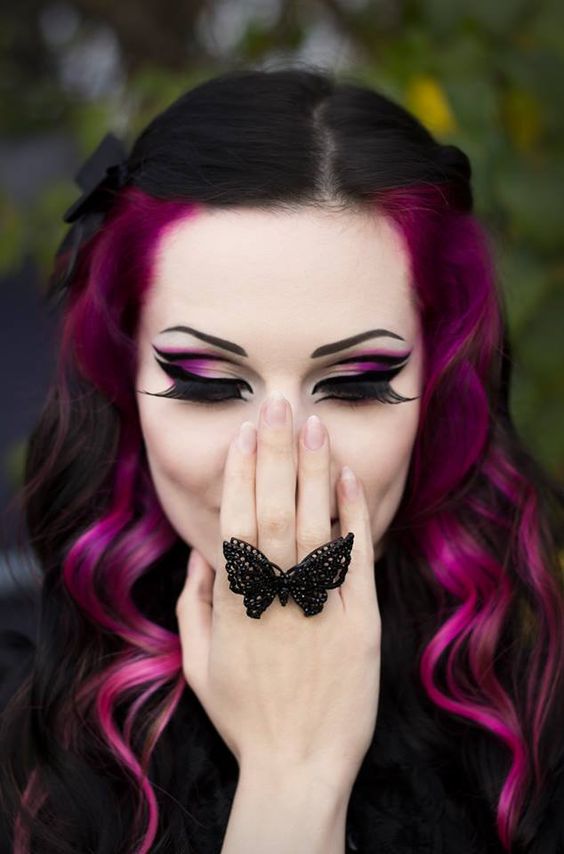 Pastel Blue Curls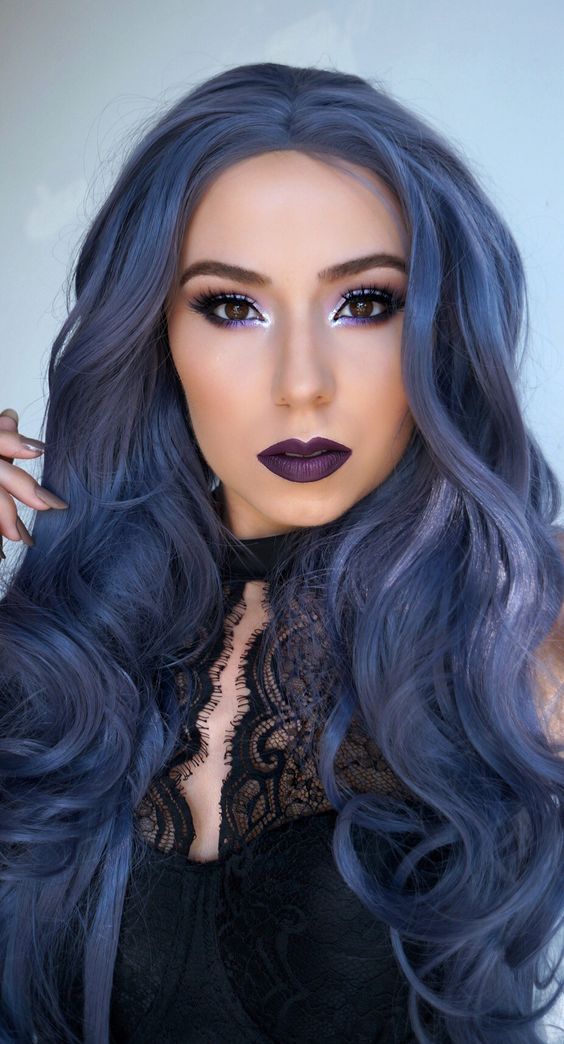 Updo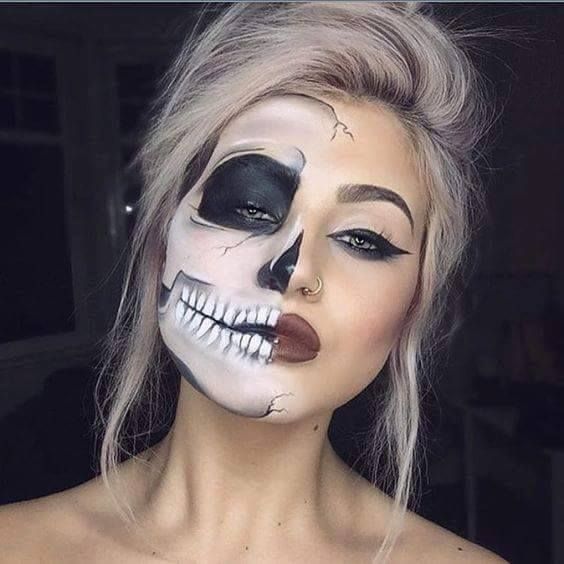 Green Ponytail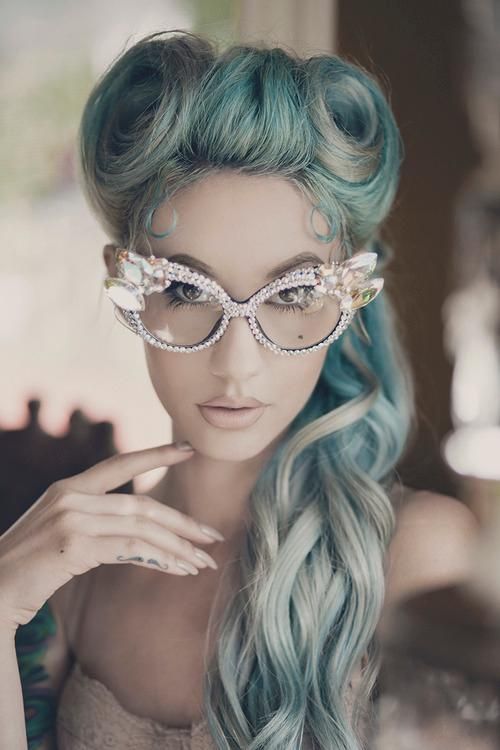 Messy Updo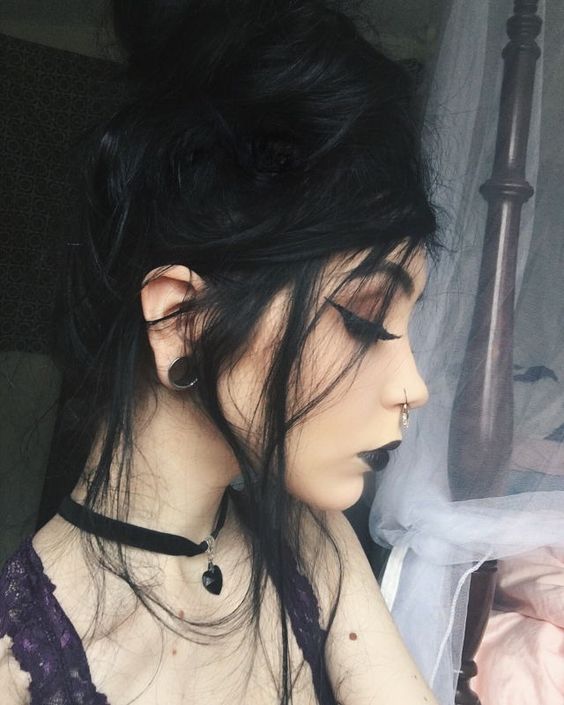 Mohawk-like Braid