17 Ways to Wear Grey Sweater
The color grey is versatile, neutral and elegant for the seasonal wardrobes. It is a basic but a classic color which can join the color plates easily. In the cold days, grey color is perfect for matching any pieces and it will bring simple but pretty vibe to the looks. Girls will choose grey sweaters to glam a cold day look. The soft grey sweater can not only keep warm, but also balance the winter look.
As the must-have piece for the wardrobe, the grey sweaters play important role in your daily outfits. No matter how time flies, the piece can always offer better choices for girls to make a pretty outfit. The grey sweaters are designed in various styles. You can find turtleneck, oversized or other stylish designs. It seems that a grey sweater can go well with many other pieces. Today's post is going to tell you how to rock a look with a simple grey sweater.
In the post, you will find styles to get inspired. Generally, the sweater can go well with skinny jeans as well as pencil skirts. So do grey ones. Just keep your outfit in the some tone as the color grey and you will look perfect in both work outfit and casual outfit with grey sweaters.
More grey sweater outfit ideas can be found in the following post. Hope you will like them and learn some tips to glam your own look.
Grey Sweater, Uneven Skirt and Knee-high Boots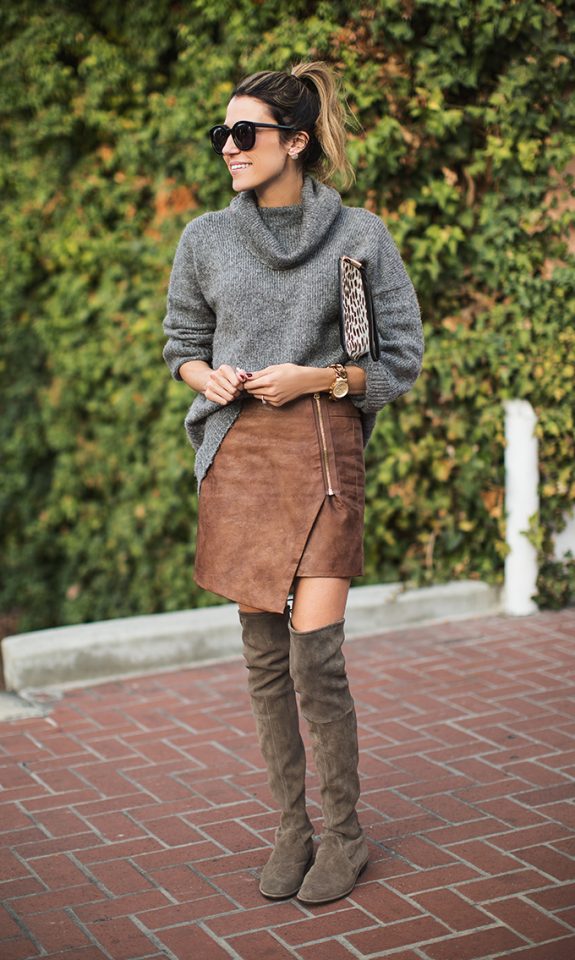 Grey Sweater and Long Pencil Skirt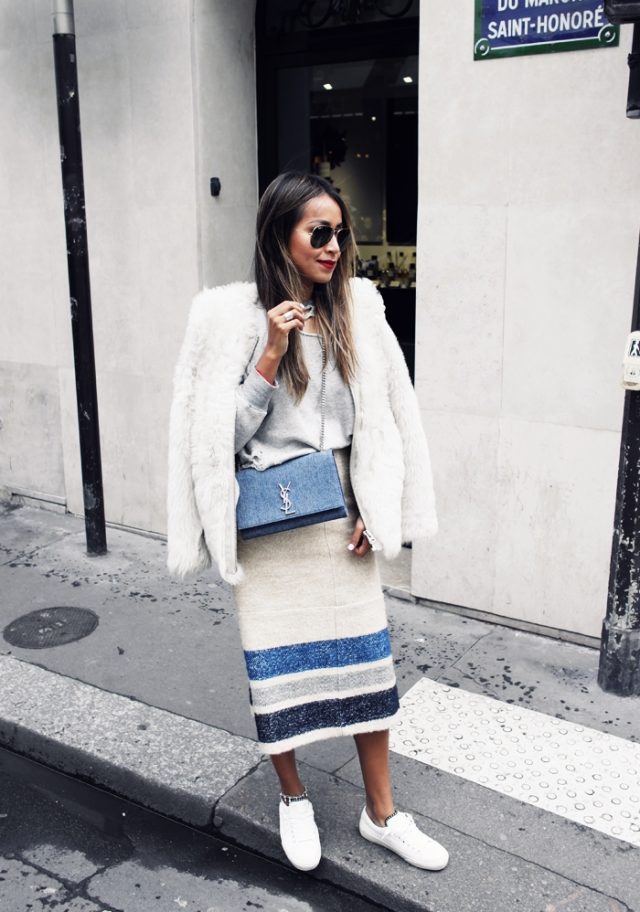 Turtleneck Sweater and Pencil Skirt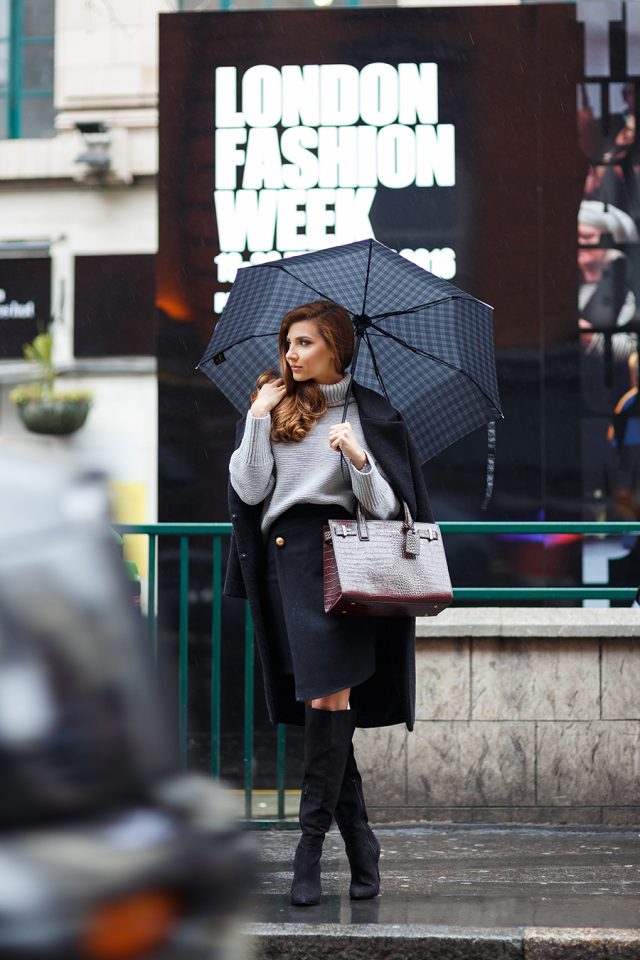 Grey Sweater and Mini Skirt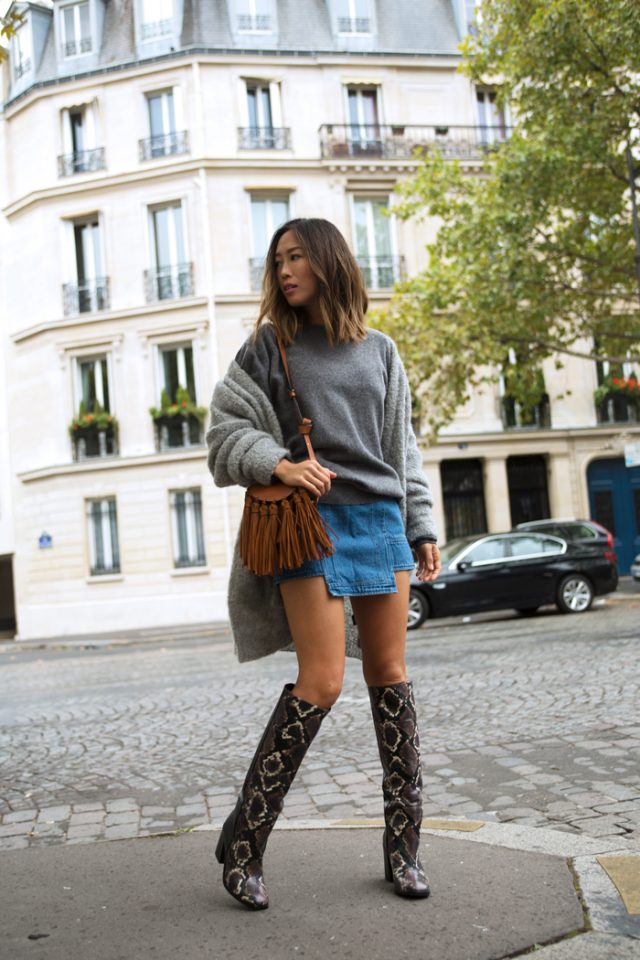 Grey Sweater, Deep Grey Skirt and Black Heels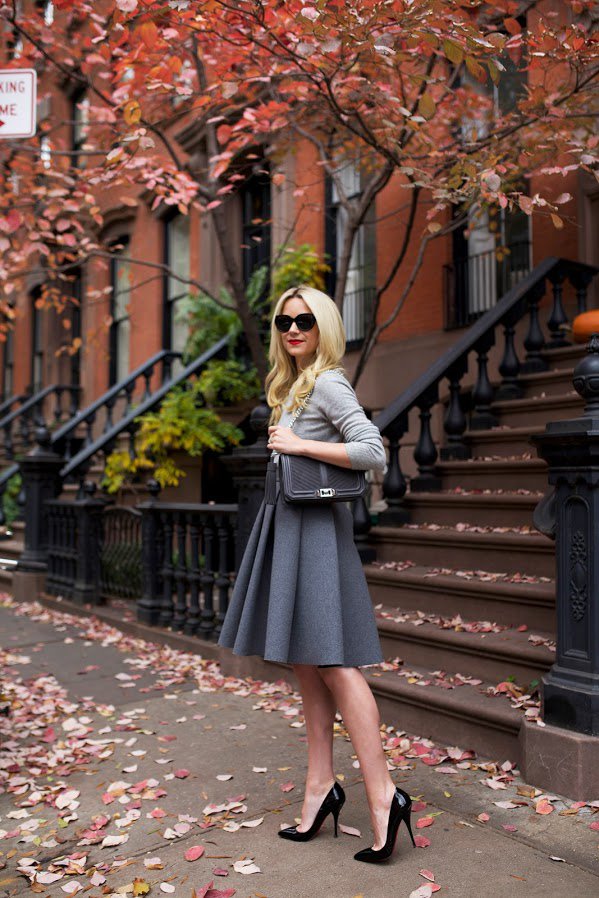 Grey Sweater and Metallic Skirt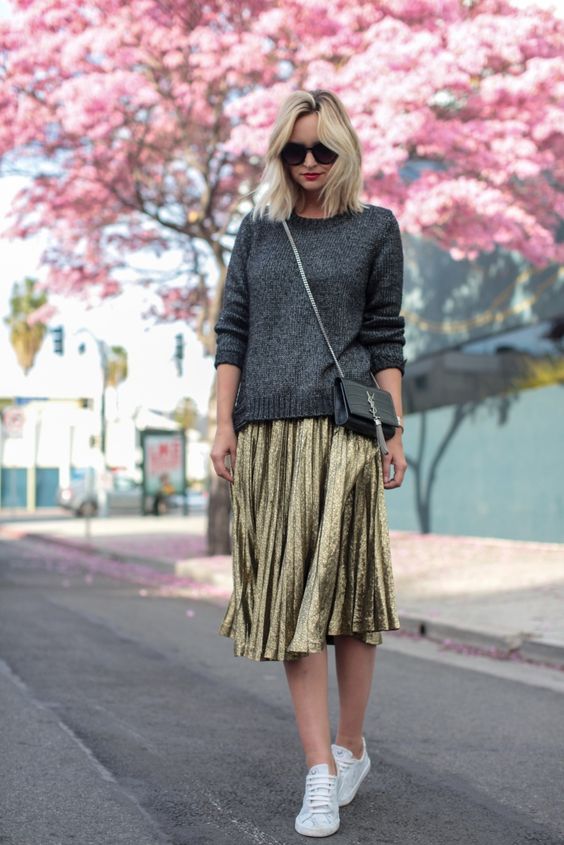 Dark Grey Turtleneck Sweater Dress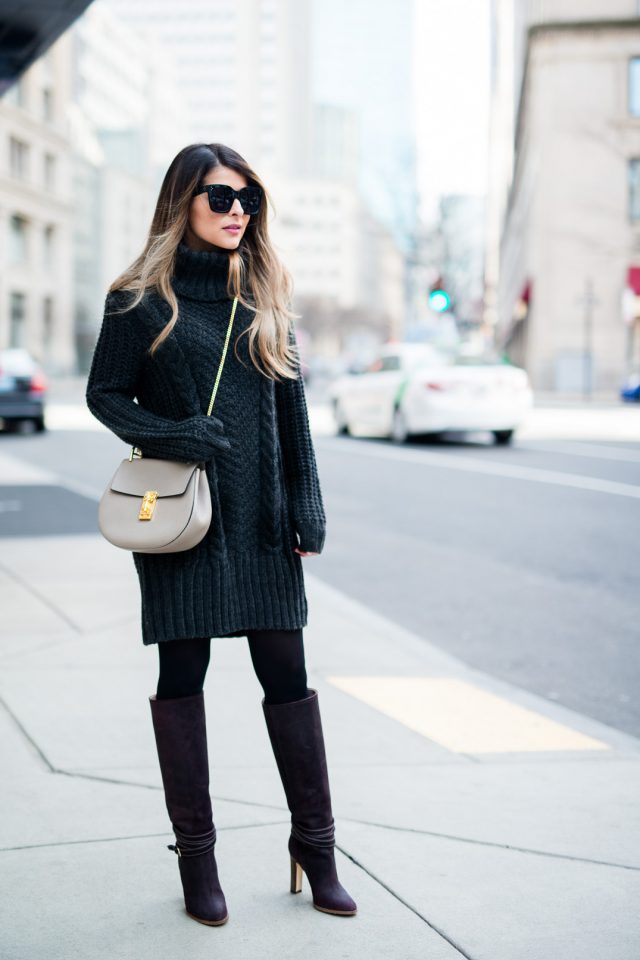 Light Grey Sweater Dress and Knee-high Boots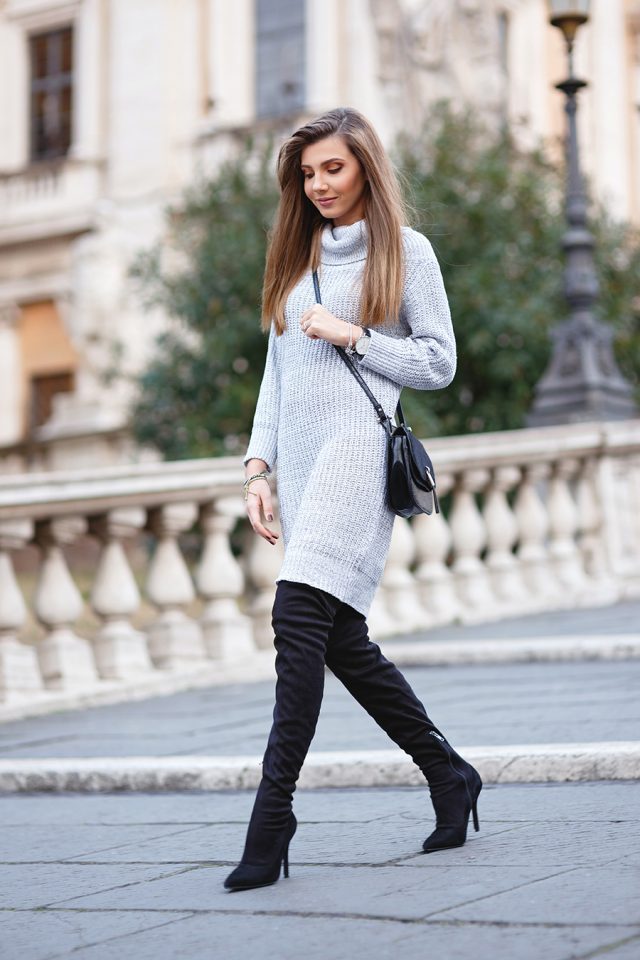 Turtleneck Sweater Dress and Black Boots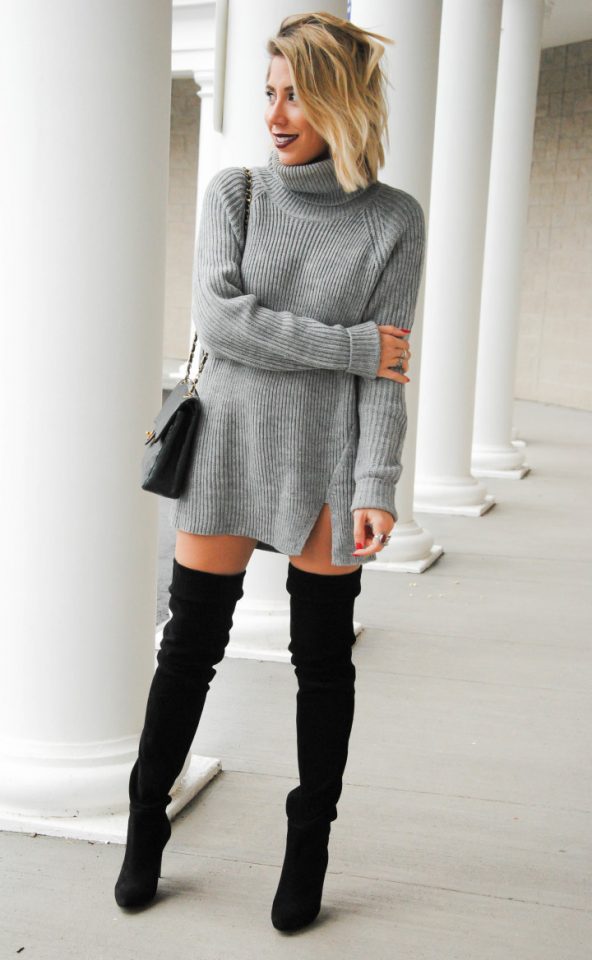 Grey Sweater and Short Coat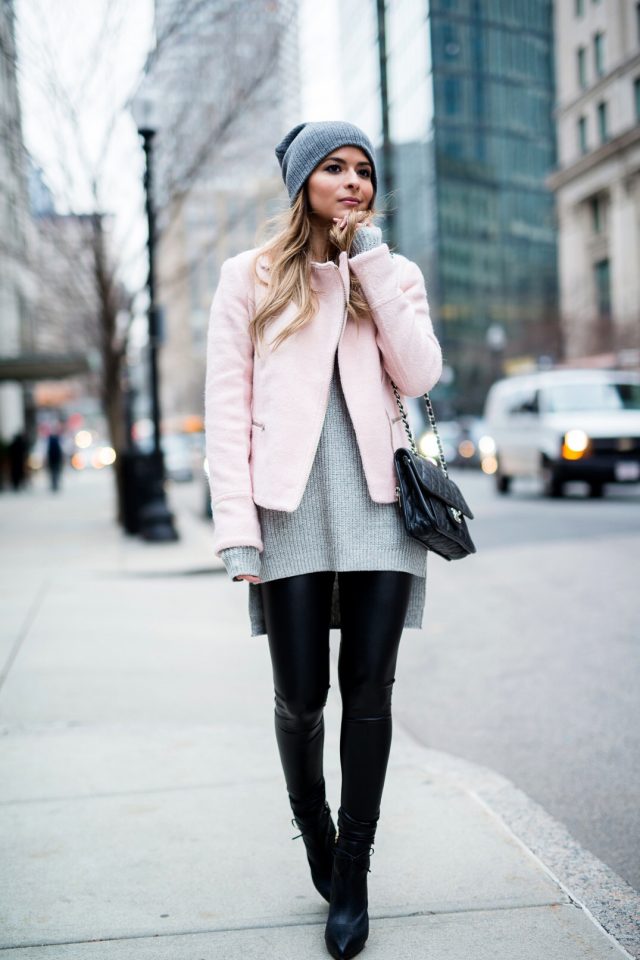 Oversized Sweater and Jeans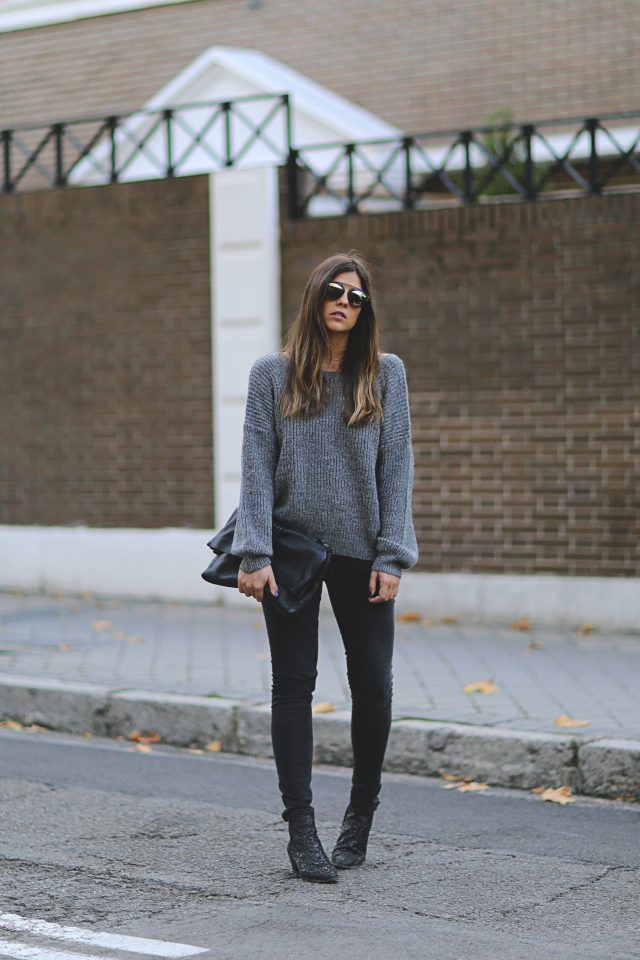 Turtleneck Sweater and Ripped Jeans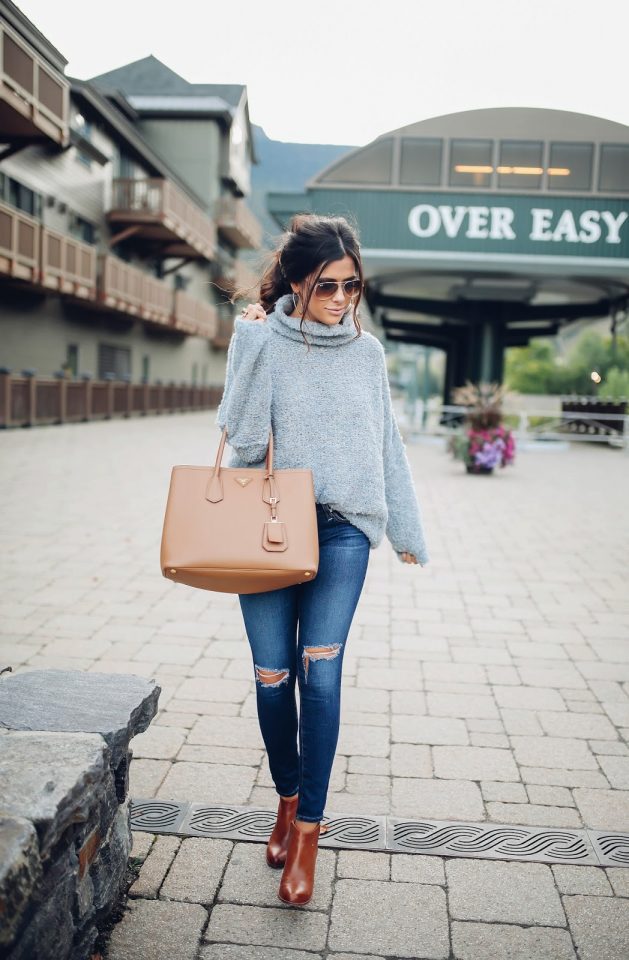 Grey and Black Outfit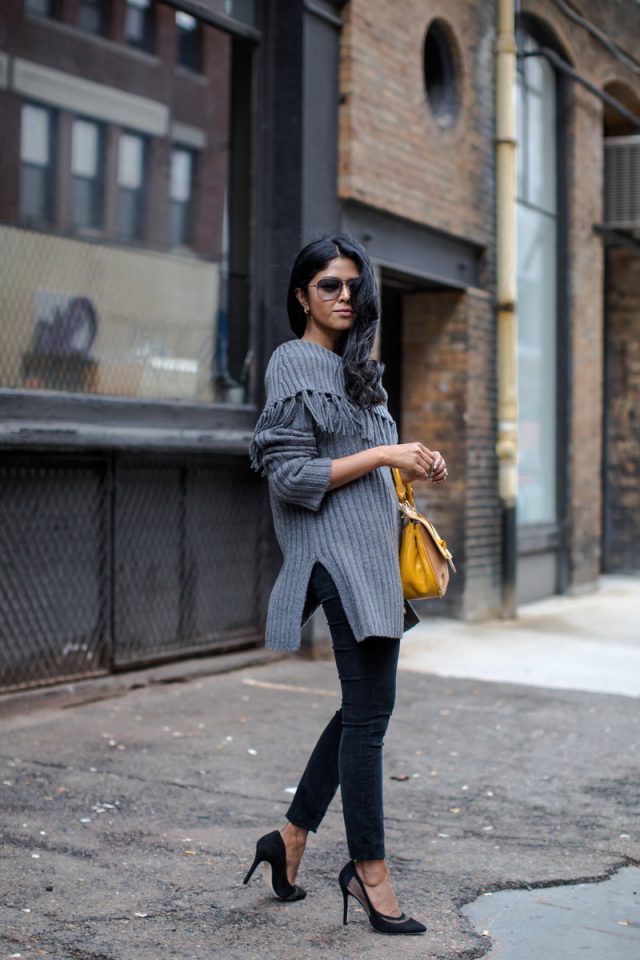 Grey Sweater, White Shirt and Crop Pants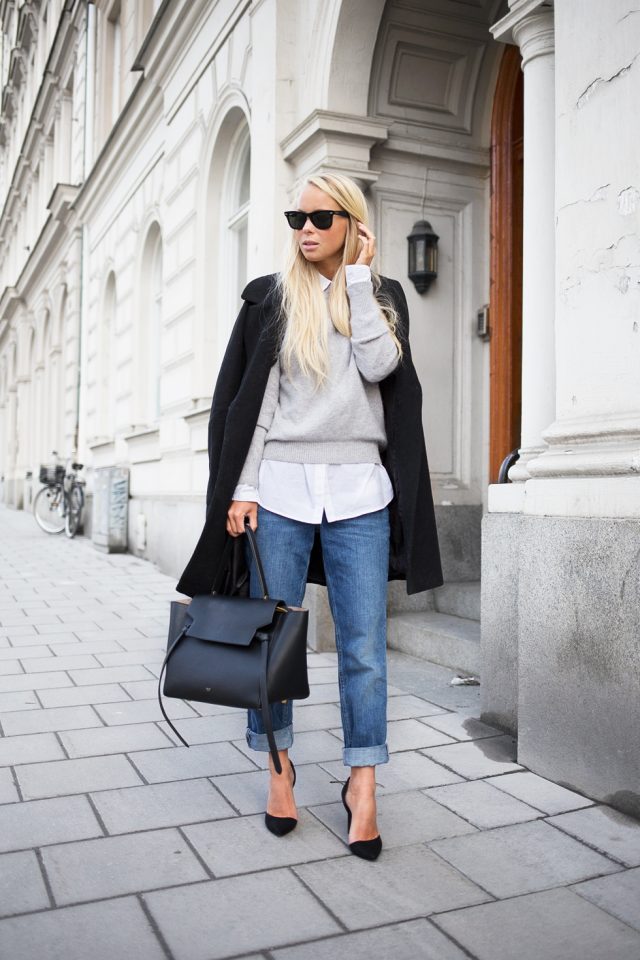 Turtleneck Grey Sweater and Long Trench Coat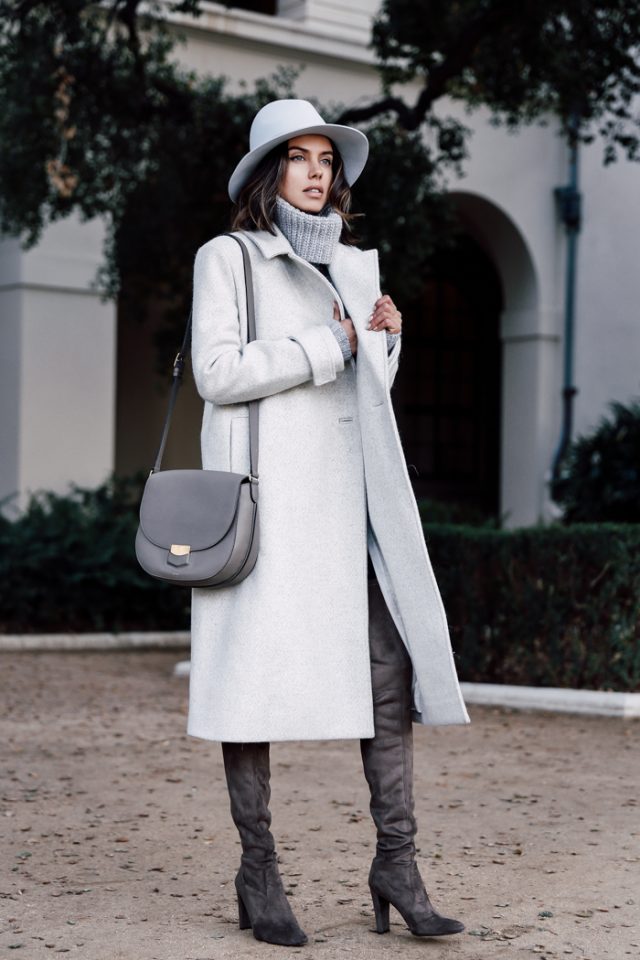 Off-shoulder Grey Sweater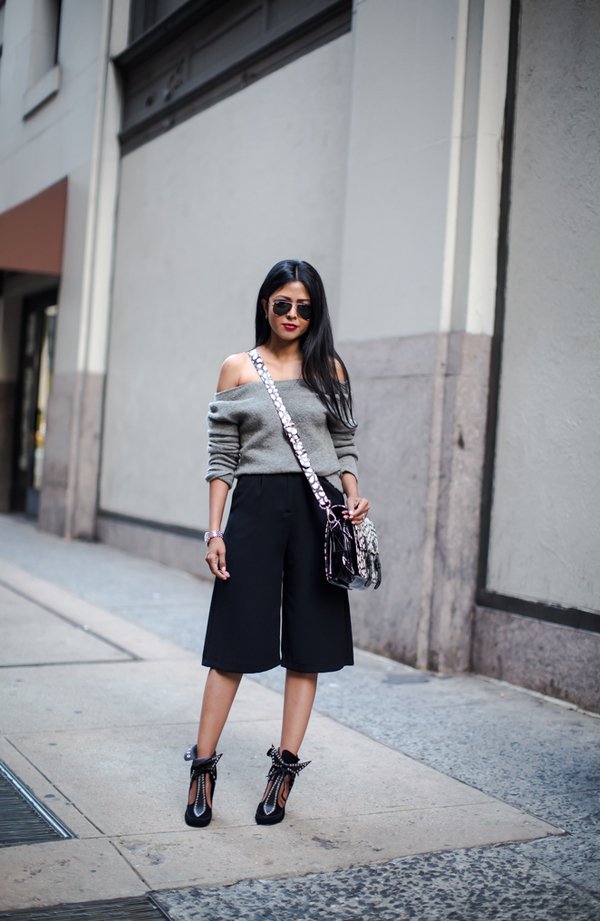 Grey Sweater and Grey Trench Coat