17 Ways to Wear Your Knit Pieces
When it is cold, girls will opt for the cozy and warm knit pieces for their winter look. Some of them may doubt that is it too cold to have a knit piece in the cold days? Knit pieces can be worn in the warm as well as pretty way. For the knit outfit ideas, you will not miss today's post. Always be with prettydesigns and you can get something pretty and useful.
There are some good ideas for girls to check out in the post. It offers ideas to tell you how to style knit tops, knit bottoms and knit dresses. It is simple to make a great look with other winter staples.
Have no hesitation to check the post out. Find what you want here.
Red Sweater and Black Pants
Don't you think an all-black outfit is too dark in the cold days? So think about pairing it with something bright! Try to wear a red sweater to lighten up the whole look.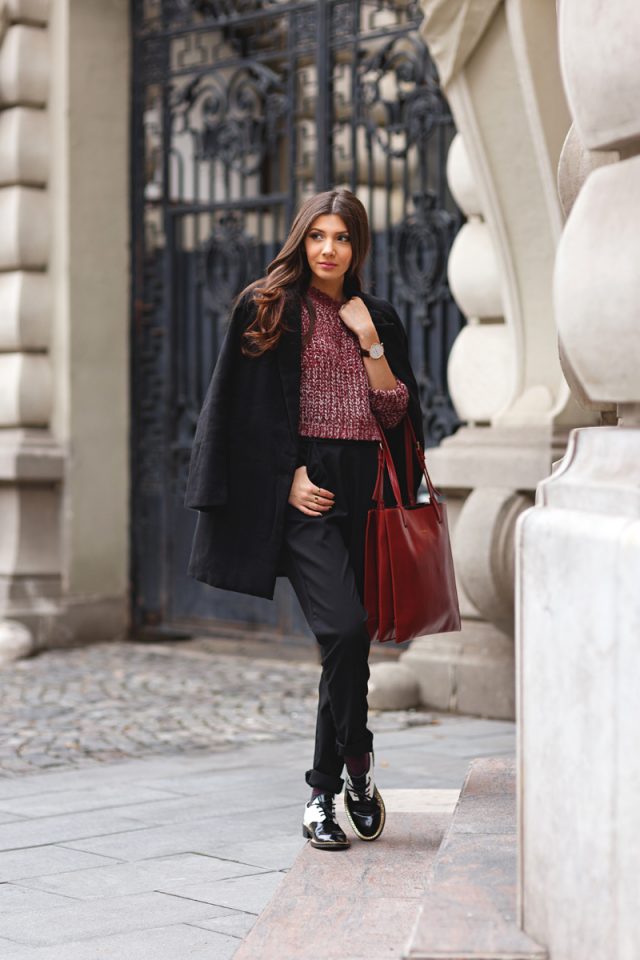 Winter Layer with Knit Piece
Every girl will style layers for her winter look. Keeping your layer in three tones is important. Like the outfit, it is styled in camel, blue and grey. It is easy but not complicated.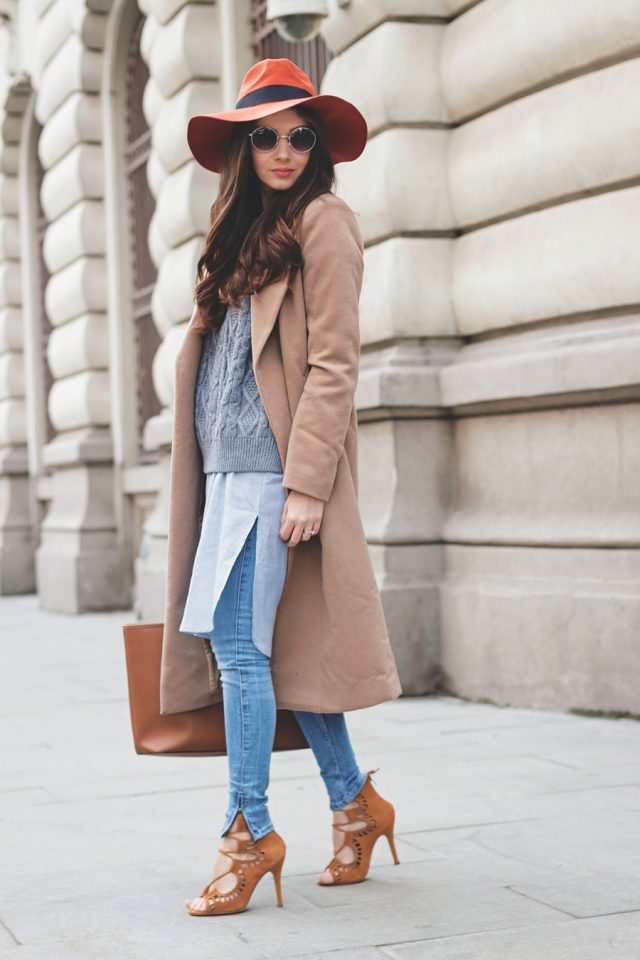 Grey Sweater and Skinny Pants
If you want a super simple outfit for winter, you can just wear a grey sweater and skinny pants. You can choose a bright colored sweater top besides the color grey.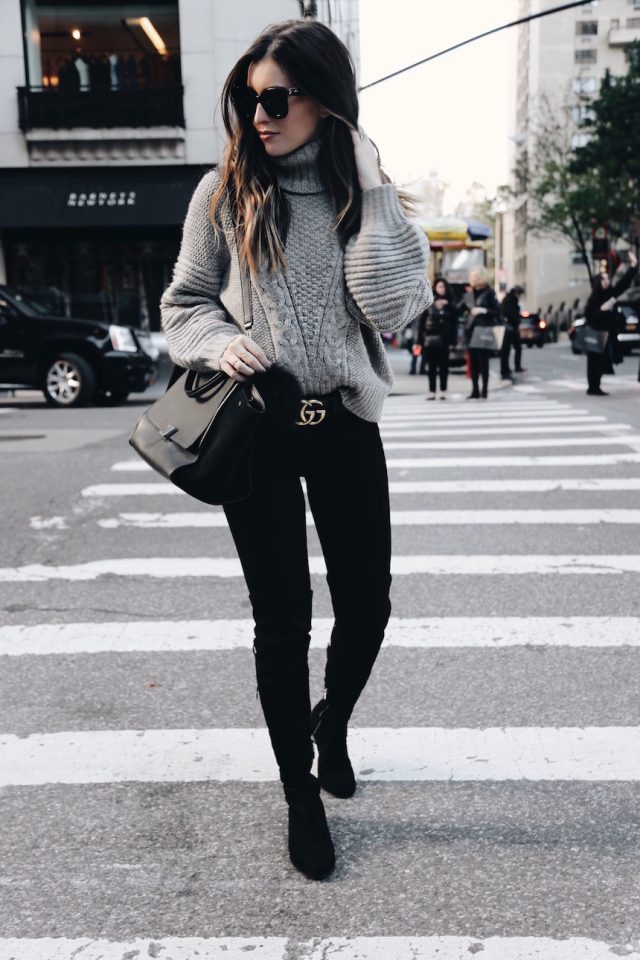 Striped Sweater and Grey Pencil Skirt
Colored block pieces can always bring a bright look to girls. Why not choose a striped sweater and have a warm outfit this winter.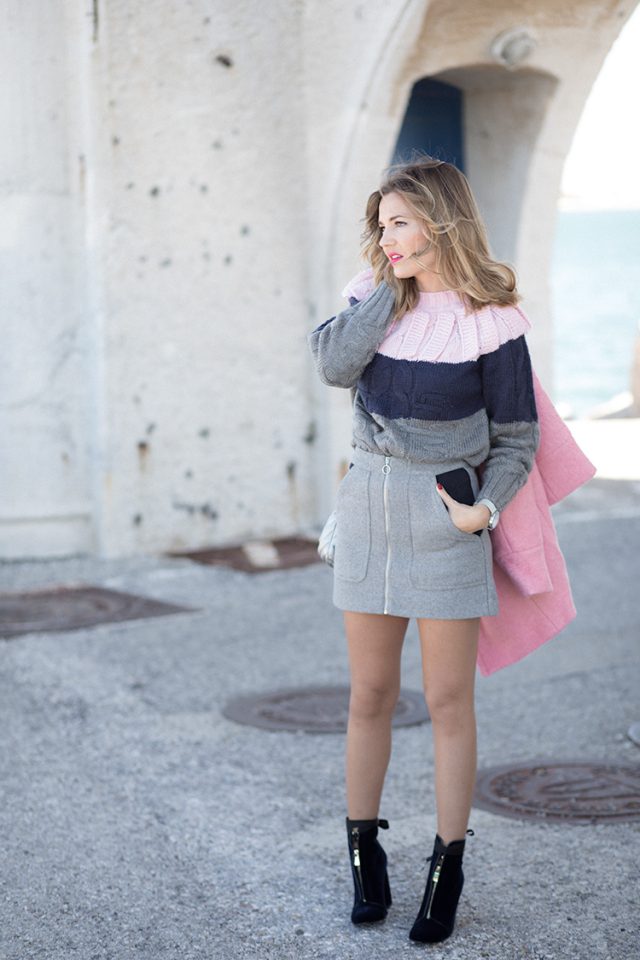 Pink Sweater and Pale Loose Jeans
Glam a pastel outfit this winter! It is cozy and pretty.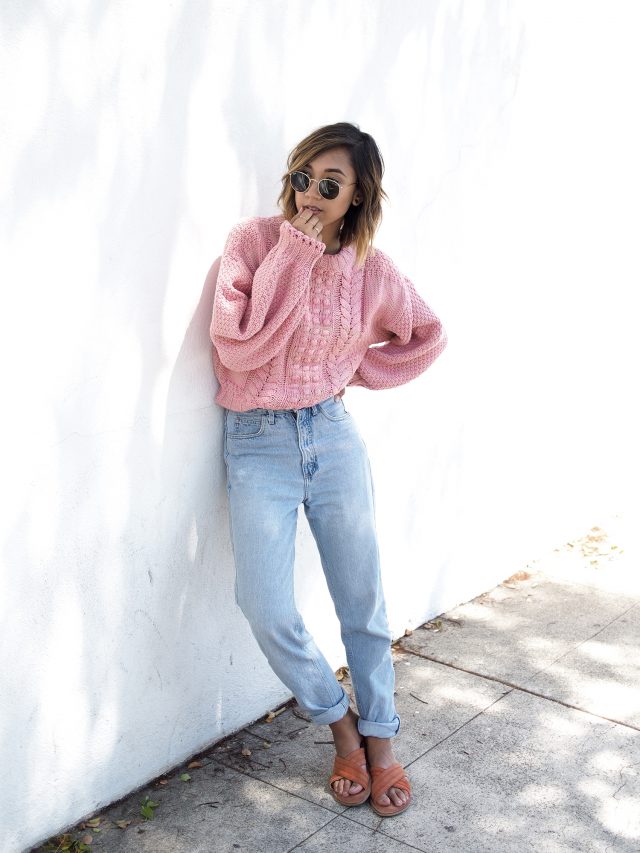 Pale Blue Sweater and Knee-high Boots
How can you miss a turtleneck sweater? Pair it with a pencil skirt and a pair of knee-high boots.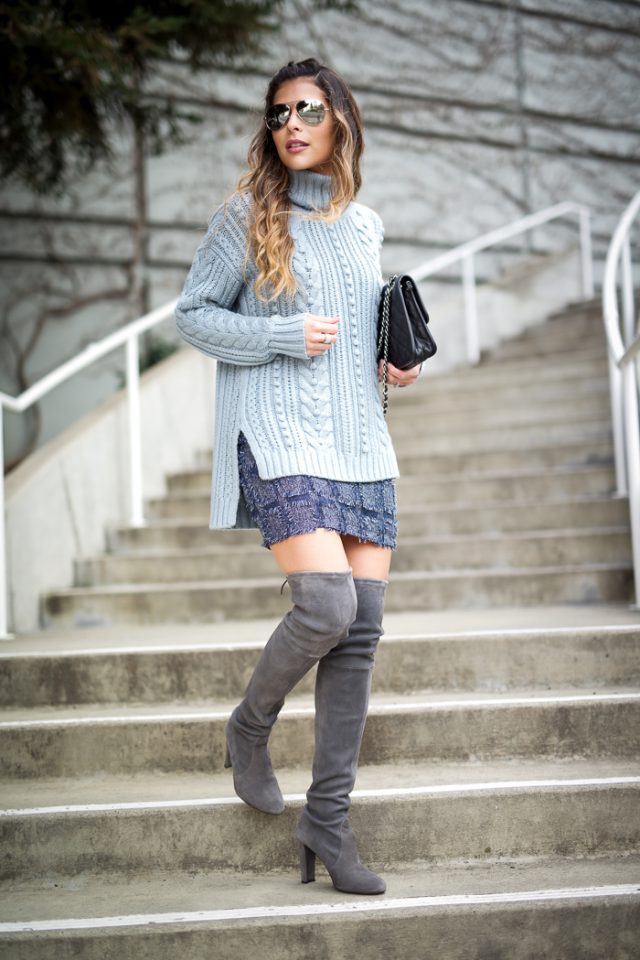 Teal Sweater and Jeans
The easiest outfit would be oversized sweater and a pair of skinny jeans. Don't forget your heels when styling the out-going look.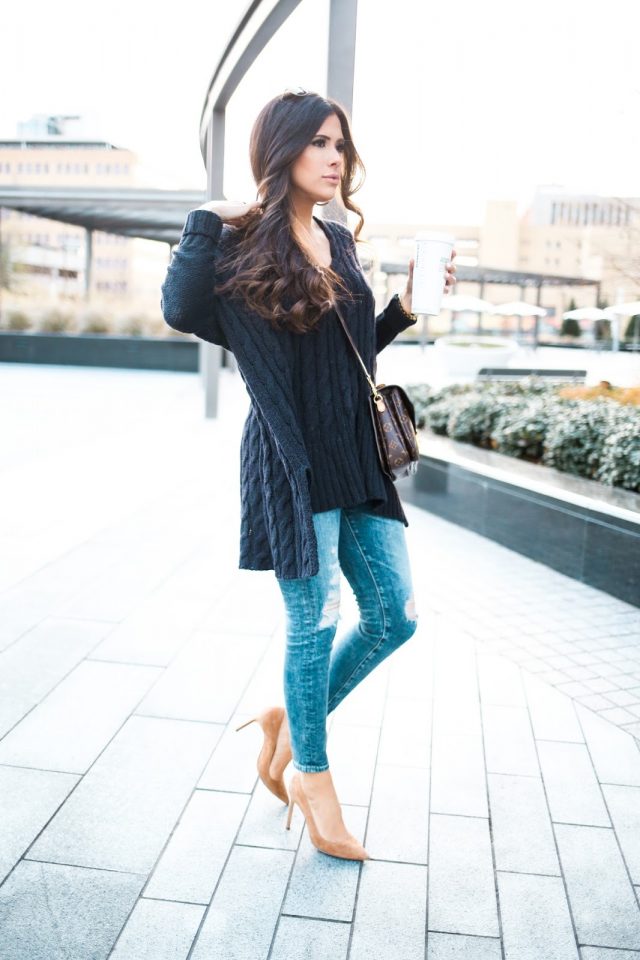 Striped Sweater and Pink Trench Coat
A trench coat can not only keep you warm but also silhouette your body.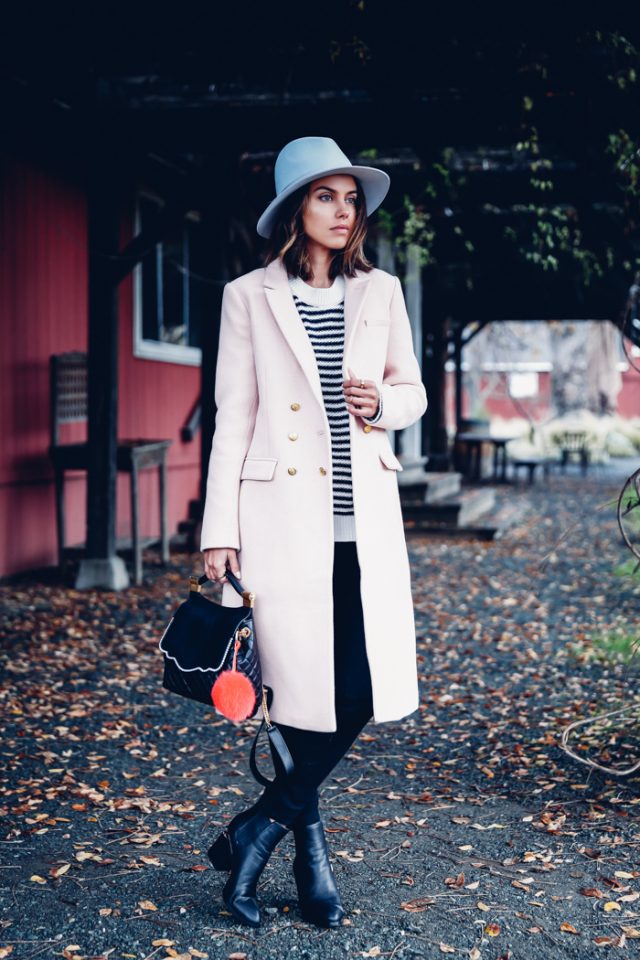 Turtleneck Sweater and Printed Skirt
It is perfect to pair your oversized turtleneck with a printed pencil skirt.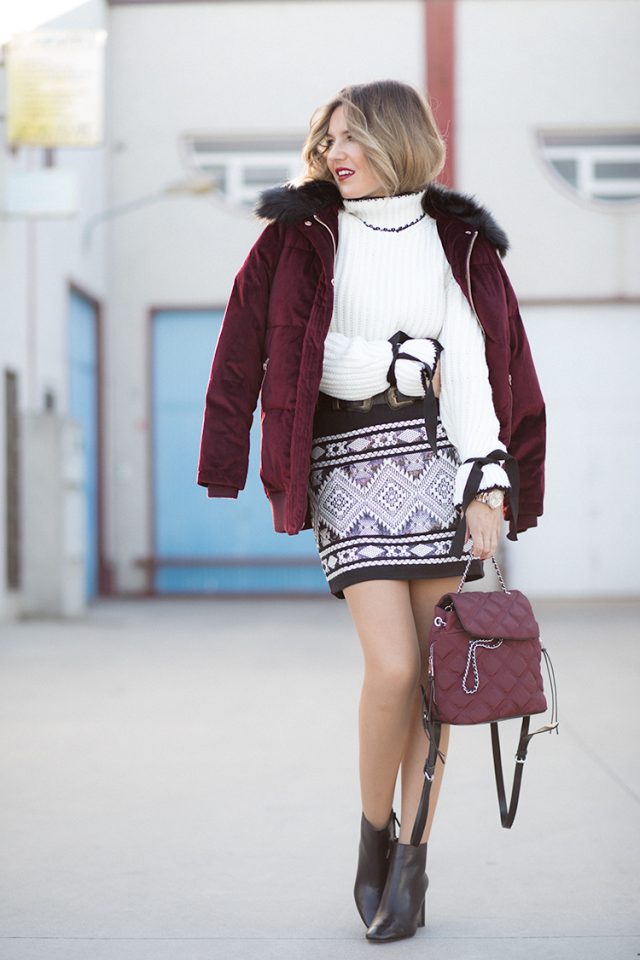 Grey Knit Skirt and White Sneakers
Again, the combination of grey and white makes an easy look for winter.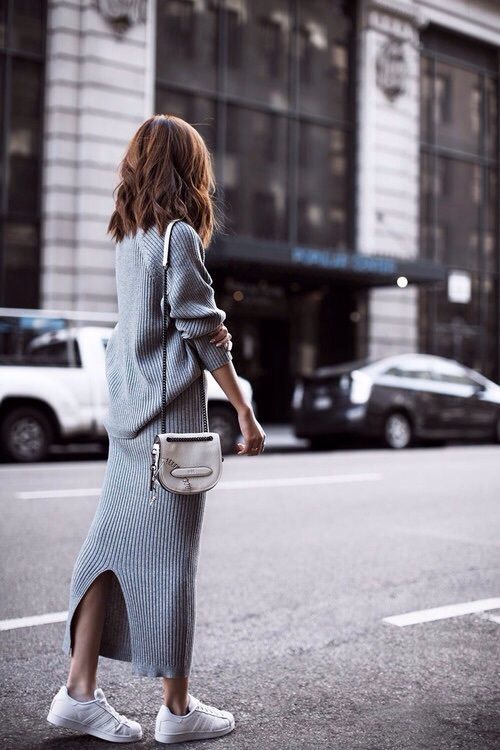 White Dress and Blue Tights
You don't need to wear too many colors. It is enough to have a white and blue outfit.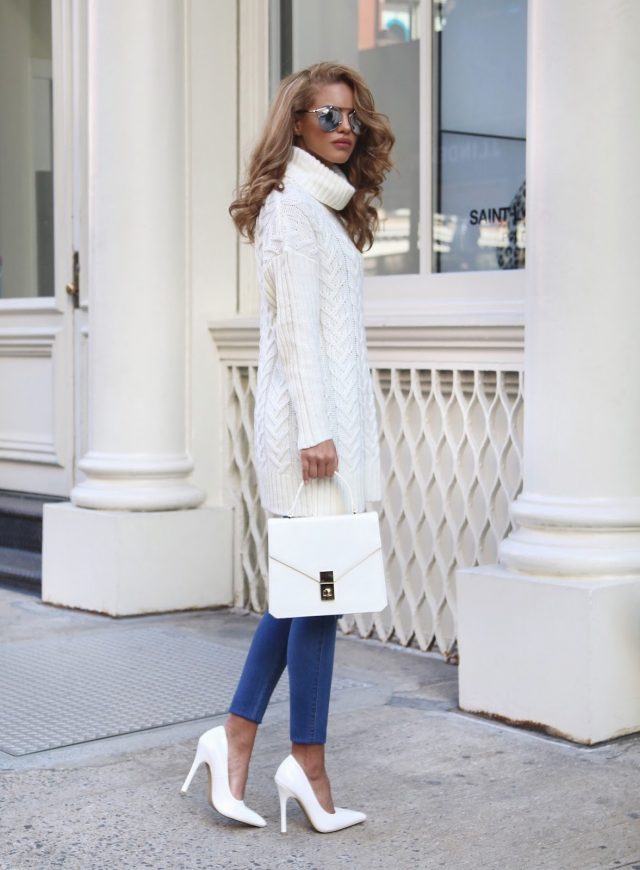 Striped Dress
It is classic and sassy to pair your striped knit dress with a pair of knee-high boots.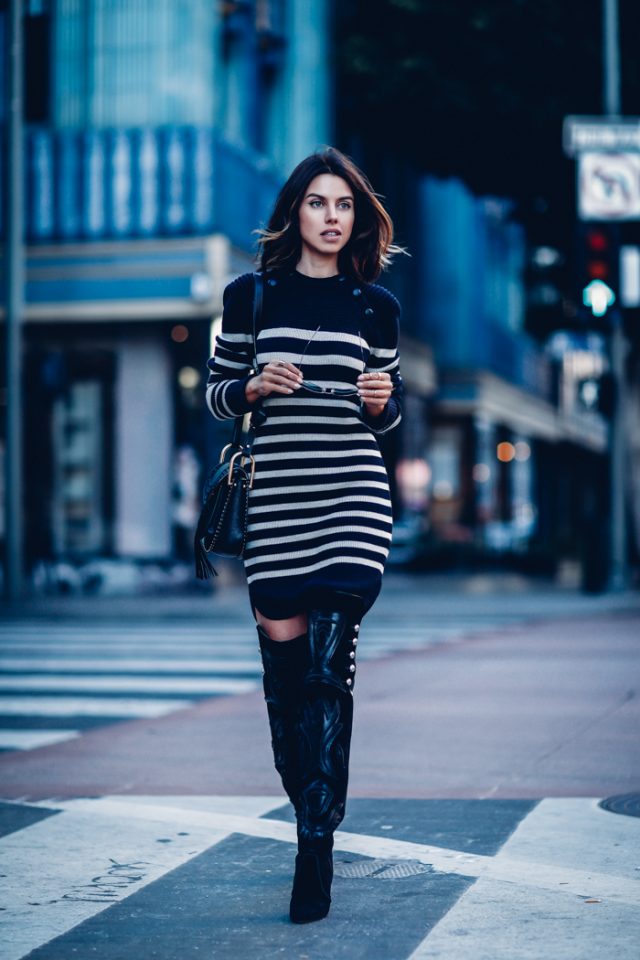 Knit Dress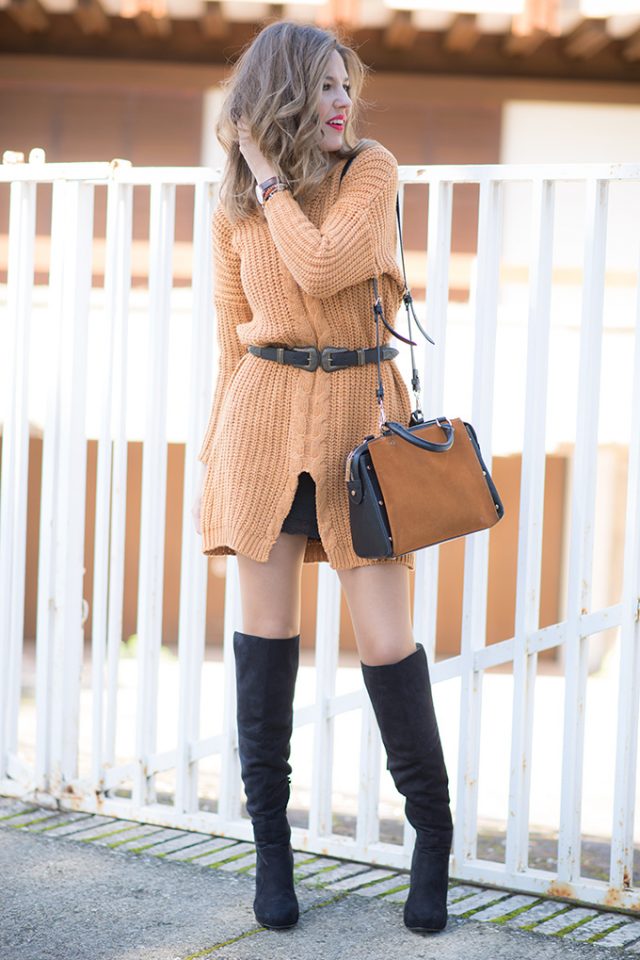 Grey Knit Dress and Black Coat
It is cool to have a grey and black outfit.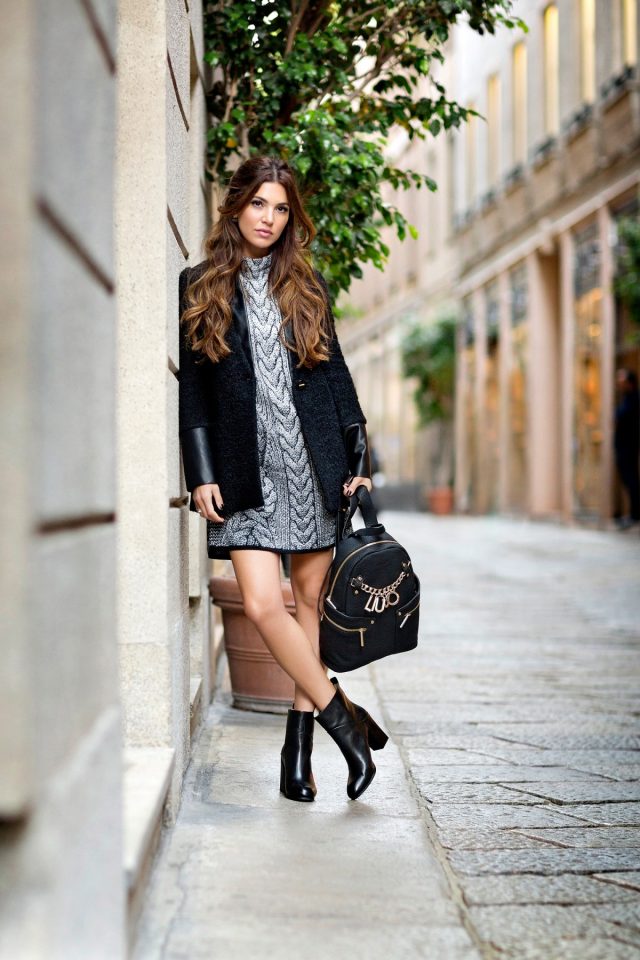 All-black Knit Dress
Style a curly hair to pair your all-black dress and the look is pretty and elegant with a black hat.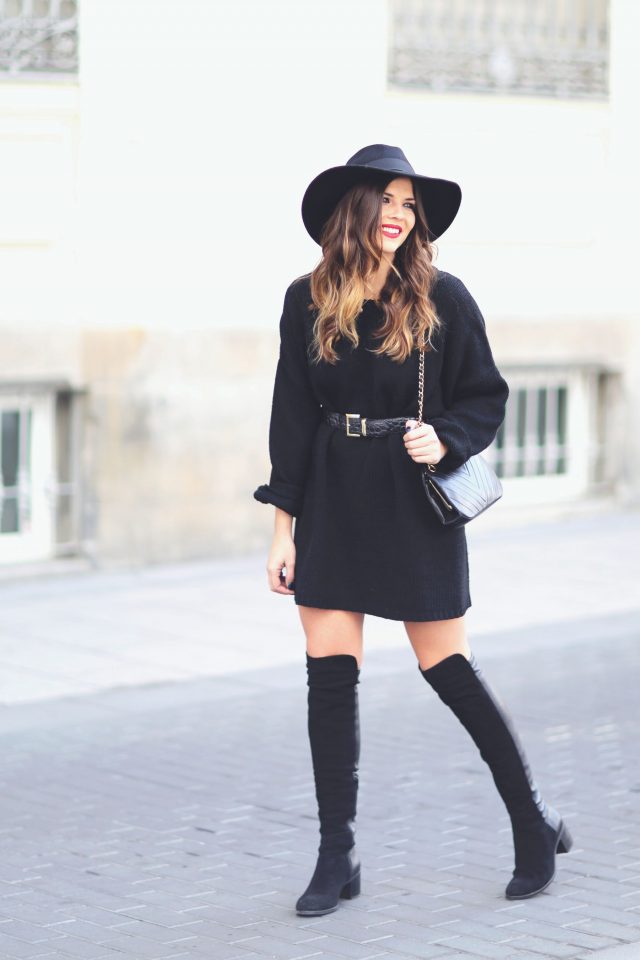 Black and White Outfit
It is simple but pretty to have a black and white outfit with a knit dress.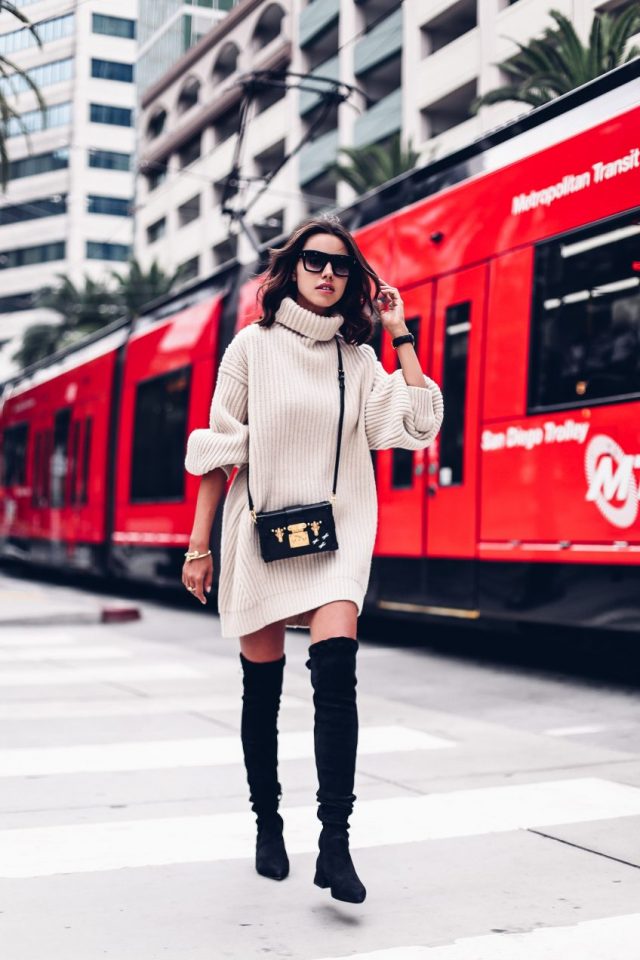 Lace and Knit Dress