19 Boyish Bowl Hairstyles You Must Like
Do you still remember Rihanna's bowl hair look? It's really bold for girls to have a bowl hairstyle. However, these hair looks can be created in various ways to fit different face shapes and different colors. They are trendy again though they may give you the 80's or 90's vibe.
Today's post is going to show you 19 boyish bowl hair cuts. It will tell you how magical short hair looks are. The bowl hair is more than pixies. This hair appeals to the eye by its stylish bangs.
If you want to have a short hair look for the new season, you can consider this hairstyle. Hope you like the ideas and get inspiration from them.
Messy Bowl Hair
The beauty of this bowl cut is all in the back. By adding some tousled texture to the crown of your hair, you can turn your cropped cut into a style that would suit a true rock star. This rebellious look is finished off perfectly by that shaved undercut.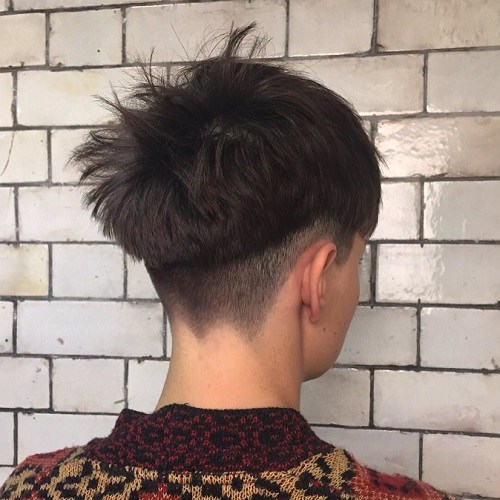 Boyish Bowl Hair
For a truly flattering way to flaunt your tomboyish charm, you can't go wrong with this haircut. The shape has been expertly cut, revealing an undercut along the sides and back. This haircut will look amazing on gorgeous gamin faced girls with big eyes and chiseled cheekbones.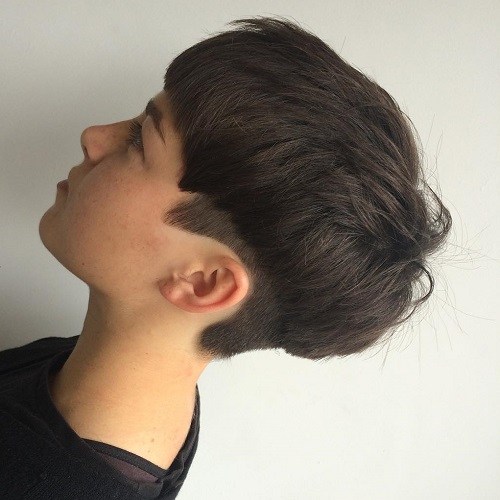 Long Bowl Hair
This style is slightly longer than your average bowl cut. Just a few inches away from being a blunt bob, this quirky cut is enhanced by some subtle blond highlights.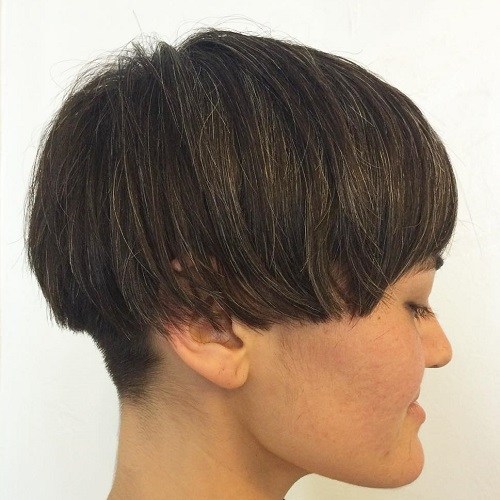 Modern Bowl Hair
Sky rocket your look into the space age by trying out this look for yourself. With incredibly slick lines, a buzz undercut and a shimmering shade of silver, this bowl style is fit for the future.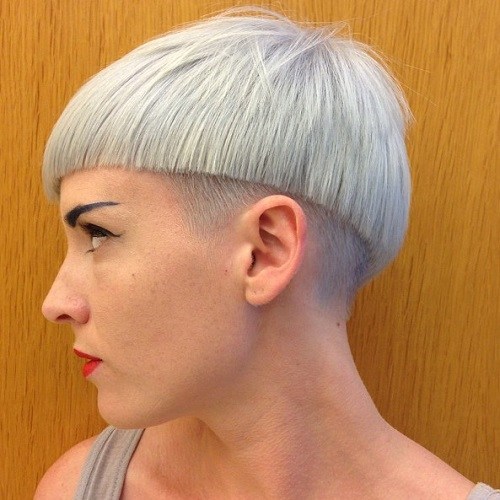 Sleek Bowl Hair
The caramel balayage coloring gives this super cool cute its glossy sheen. Modeled after the classic 'page boy bob', but with a slightly edgier twist, this is a look for trend setters not fashion followers.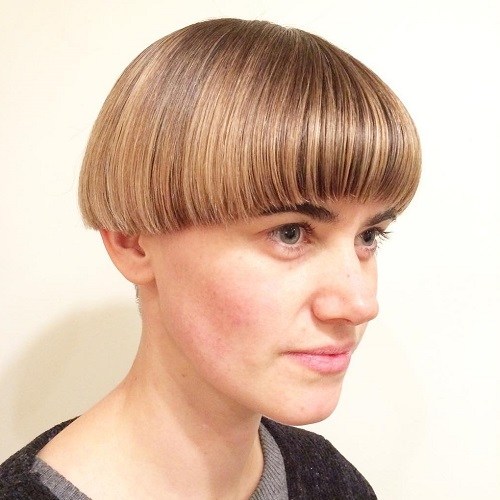 Black Bowl Hair
This is a truly striking hairstyle. The perfectly preened bowl cut on top reminds us of the flapper girl icons of the roaring twenties, and the sharply angled undercut adds an edgy modern twist.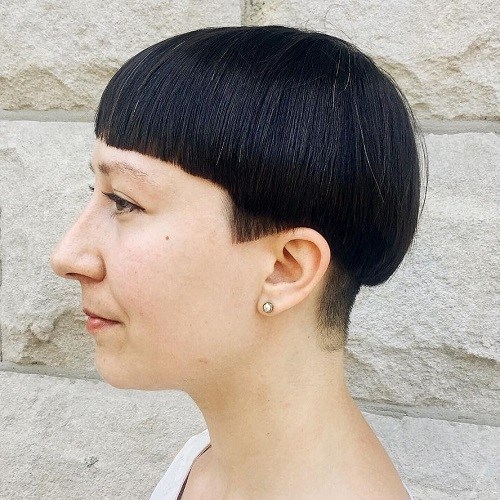 Emerald Bowl Hair
Adding some shimmering jewel tones like emerald green and ocean blue will transform your bowl cut. The shape and shade of this stunning style is completely exotic and will not only leave you feeling as proud as a peacock, it will leave you looking like one too.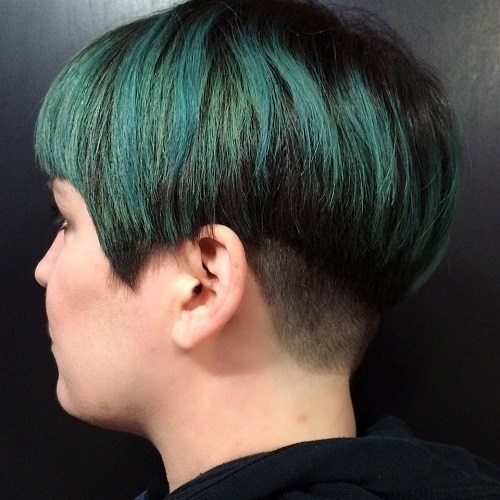 Layered Bowl Hair
A heavily layered hair cut like this one is a guaranteed way to look edgy and cool. Just because it's a bowl cut, don't make the mistake of thinking that you need to keep your shape the same length the whole way around. The intricate details and layers in this look bring the whole thing up to the next level.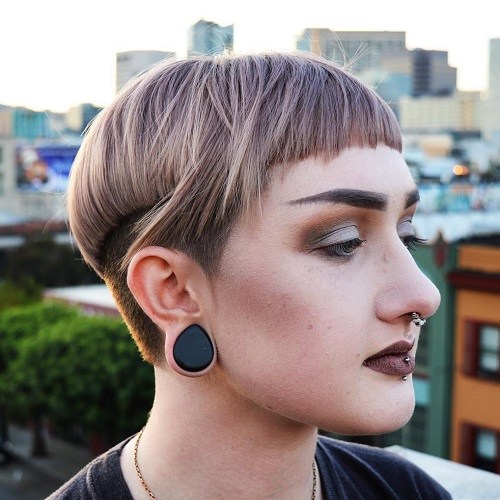 Pale Pink Bowl Hair
Ever noticed how the shape of a bowl hair cut gives off a halo- like effect? Why not make this style even more angelic than ever before? You can recreate this heavenly style by opting for a super subtle shade of pastel pink to tint your icy blonde base.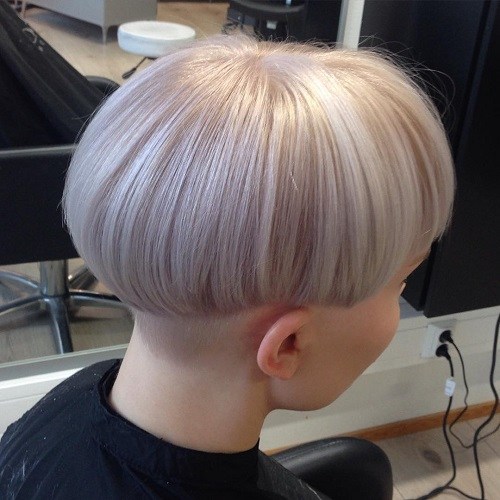 Blue and Emerald Bowl Hair
Here is another hairstyle that shows just how beautifully jewel tones like blue and green go with bowl cuts. This time around, the hair is bigger and more voluminous than before. Heading off to a party and want all eyes to be on you? If so, this is the look for you.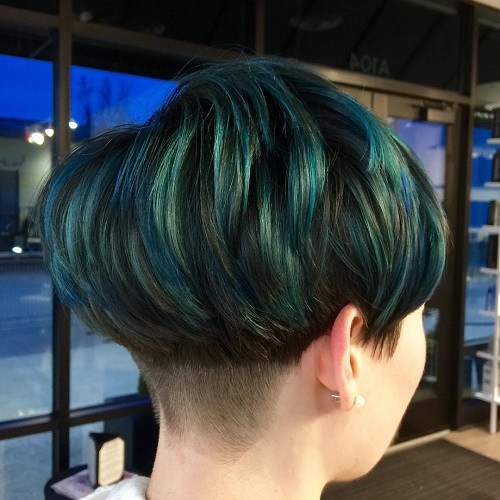 Sliver Bowl Hair
Long gone are the days when grey hair was viewed as a bad thing in need of disguising. The most mature shade of all is now totally on trend, and if you cut your silver locks into an edgy bowl cut like this one, you'll look even better.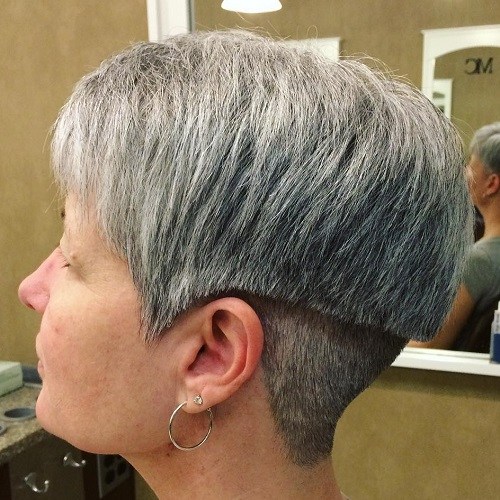 Colored Bowl Hair
Futuristic, fashionable and fearless are three words we can think of to describe this cool cut. The clean lines and smooth finish on the edges, teamed with the unique sea green shade come together to make a killer combination.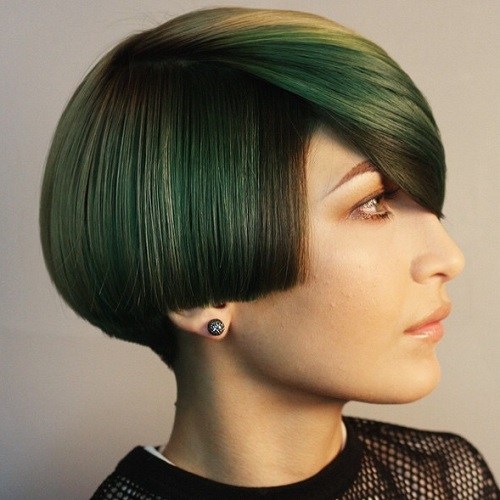 Wavy Bowl Hair
Did you know that you could keep your hair carefree and casual while still rocking a pristine cut? This heavily layered bowl cut, complete with shaggy waves, is a perfect example of how stunning your tomboyish bowl can look.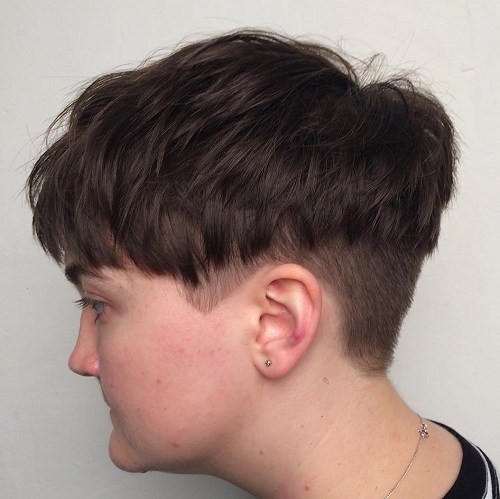 Super Short Bowl Hair
A choppy cut like this one also plays around with lots of layers, but this time they are much shorter and straighter, with a large shaved undercut. Not only is this look daringly flattering; flaunting your facial features to their absolute best, it is also incredibly easy and hassle free to maintain.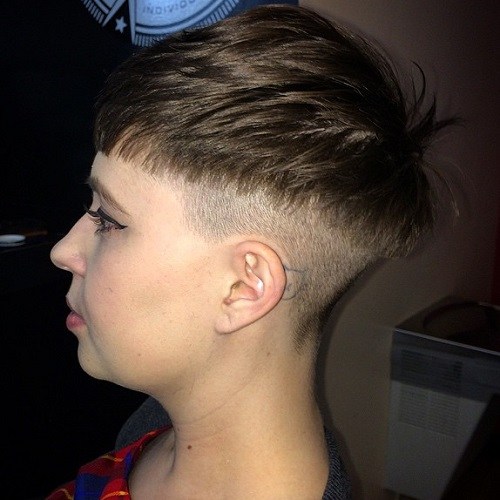 Thin Bowl Hair
If you're worried that your hair is too fine or thin, a bowl cut could be perfect for you. The blunt shortness of this style gives the illusion of hair being much thicker than it really is and wispy bangs add a touch of magic to such an ethereal look.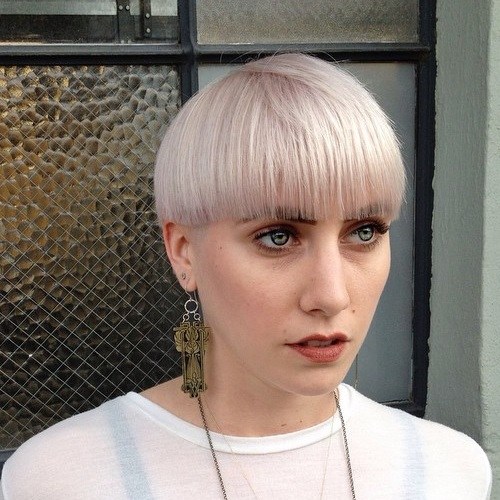 Red and Pink Bowl Hair
We just can't stop staring at that mesmerizing color. You can make your super short bowl cut look more interesting and alluring than you even thought possible by playing around with fun colors, like this glossy mix of red and pink.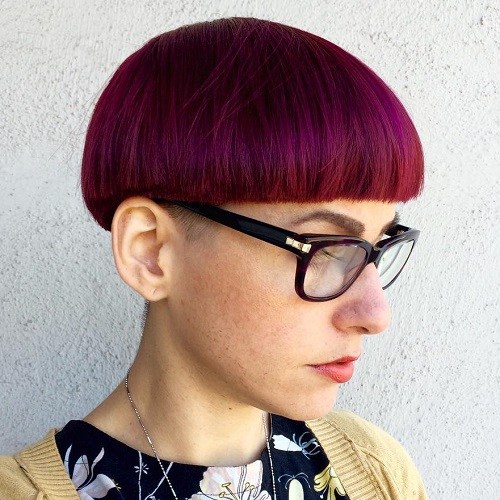 Retro Bowl Haircut
Let out your inner sixties rock star by trying out this mod chic style for yourself. This is, of course, a look for edgy girls with a rebellious side and not wallflowers who want to blend into the background.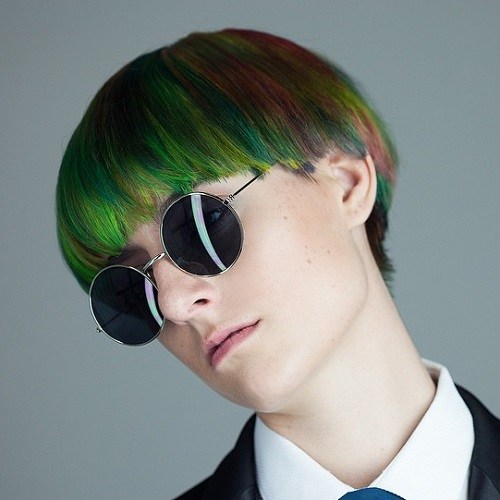 Faux-hawk like Bowl Hair
One of our favorite things about bowl cuts is just how much you can play around with the shape and style. Shake things up by sculpting a faux-hawk silhouette into your icy blonde bowl.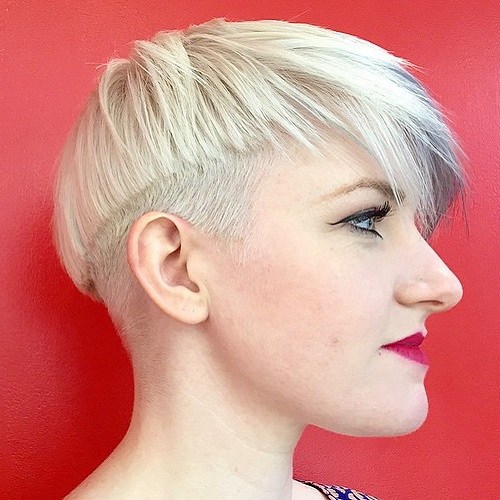 Blend Colored Bowl Hair
It doesn't get much smoother than this. You might need to spend a lot of time and hair products to get your mint green bowl cut as perfectly preened as this one, but the results are well worth it.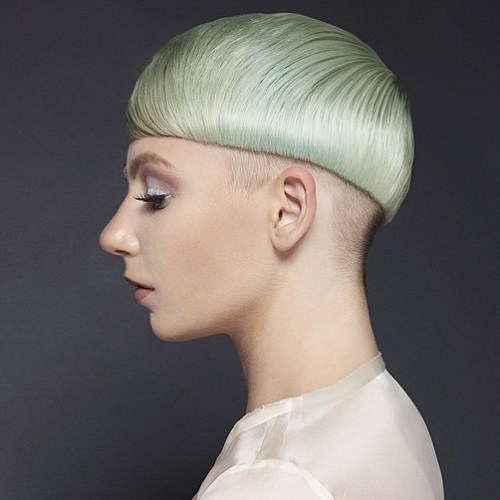 Save