20 Amazing Hairstyles Tutorials for Long Hair
It looks great to create a bun hairstyle on long hair. We will provide you with plenty of ways to get that fabulous look in this post. You can twist it, braid it or pin it up depending on different occasions. The updo hairstyle can work perfectly on both straight hair and wavy hair for girls. Follow us with 20 amazing hairstyles tutorials for long hair and maybe you will get your next look!
Three Twisted Buns Hair Tutorial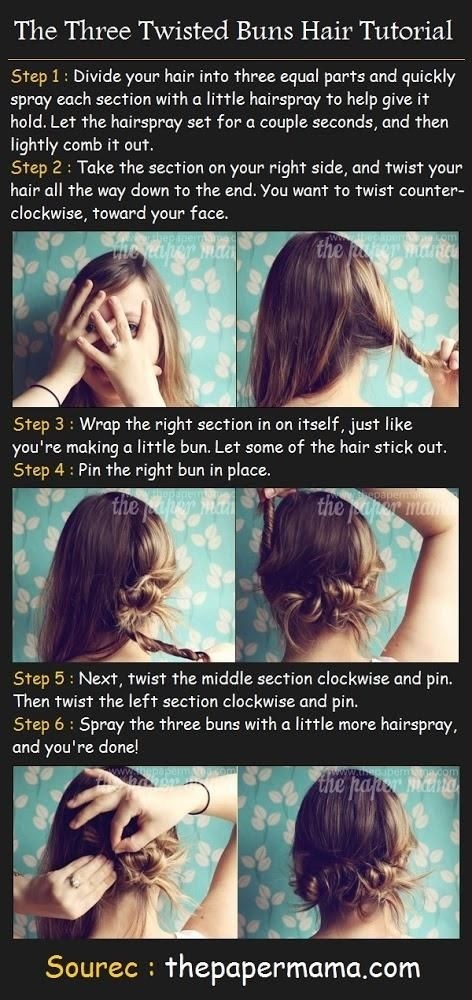 This unique three twisted bun hairstyle is great for casual-chic holiday look. Use some hairspray to create more natural textures and movement to the style.
Braided Hairstyle Tutorial for Holiday

To create this hairstyle, you need pull out some strands from the back and braid them upwards. Wrap them around the head and fix the ends with bobby pins.
Little Fish Ponytail Hairstyle Tutorial

Pull you hair back into a low ponytail. Divide it into four equal parts and fishtail braid them. Use some hair bands to create the segment look.
Messy Low Bun Hairstyle Tutorial

This messy bun hairstyle is ideal for a bad hair day look. It can work greatly on both medium length hair and long hair.
Waterfall Braid Tutorial for Long Hair

The waterfall braid hairstyle will look very cute and pretty for young girls. It is fun to create this hairstyle on natural straight hair.
Messy Twisted Updo Hairstyle Tutorial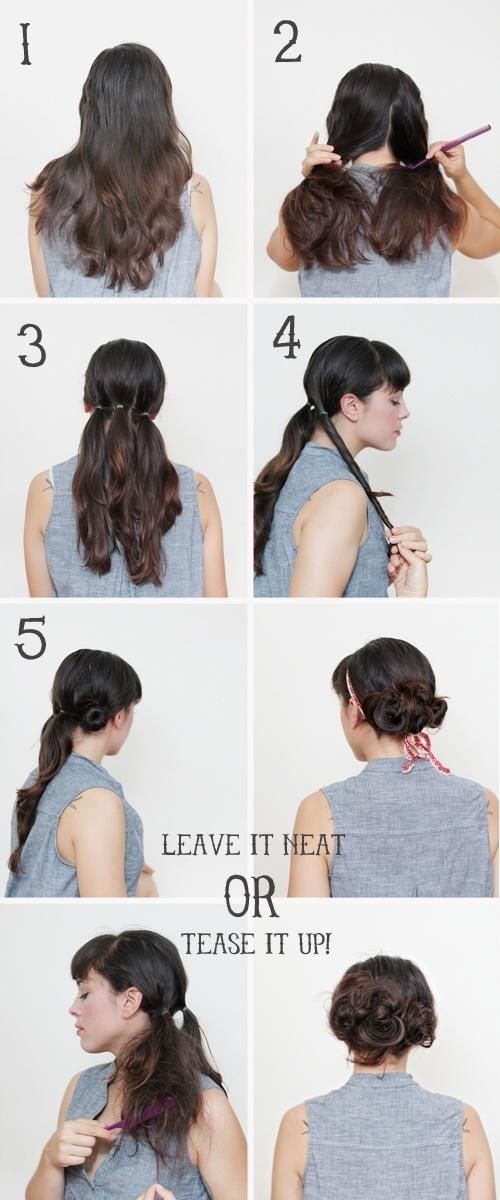 This messy twisted bun hairstyle reminds us of the vintage 60s' style. You will need to create three ponytails and twist them individually. Fix the final shape with bobby pins.
Pretty Side Bun Hairstyle for Everyday Hairstyles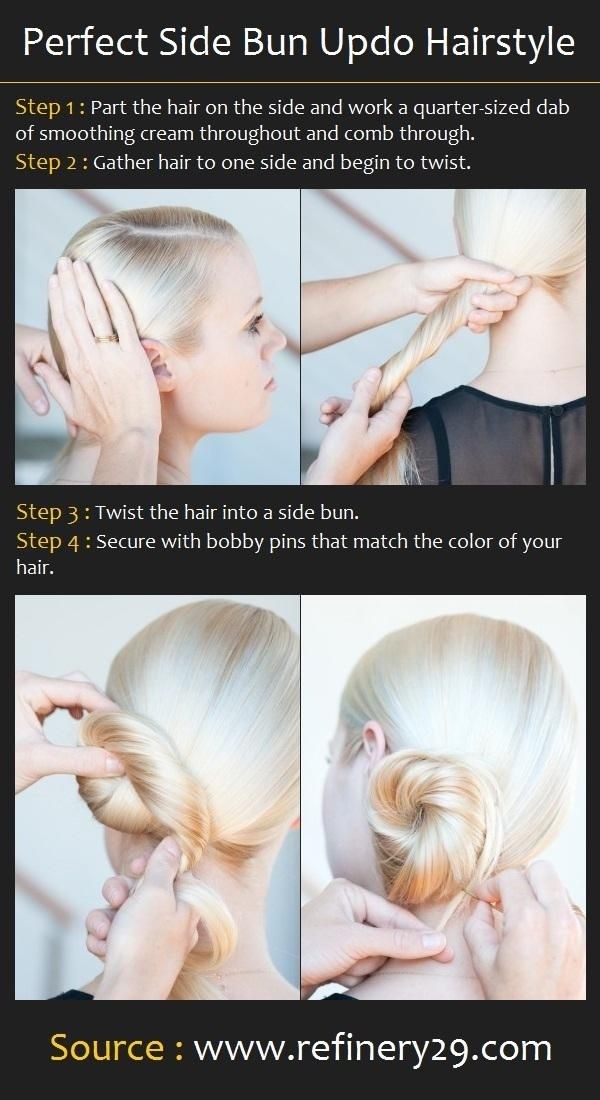 This is a very polished and sleekly styled side bun hairstyle for women. It will pair with you gorgeous evening dress greatly in a formal occasion.
Cute Braided Bun Hairstyle Tutorial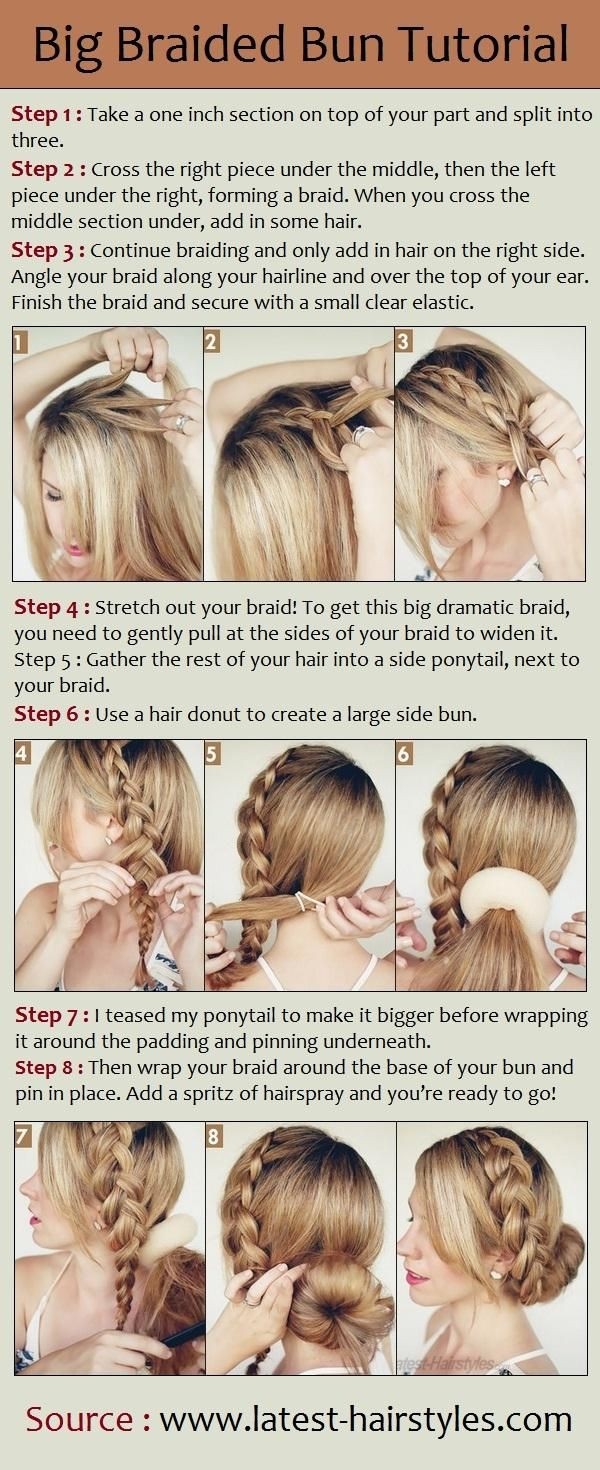 The crown braid bun looks great on long straight hair. It is ideal for those girls who love romantic and carefree style during their vocation.
Trendy Long Wavy Hairstyle Tutorial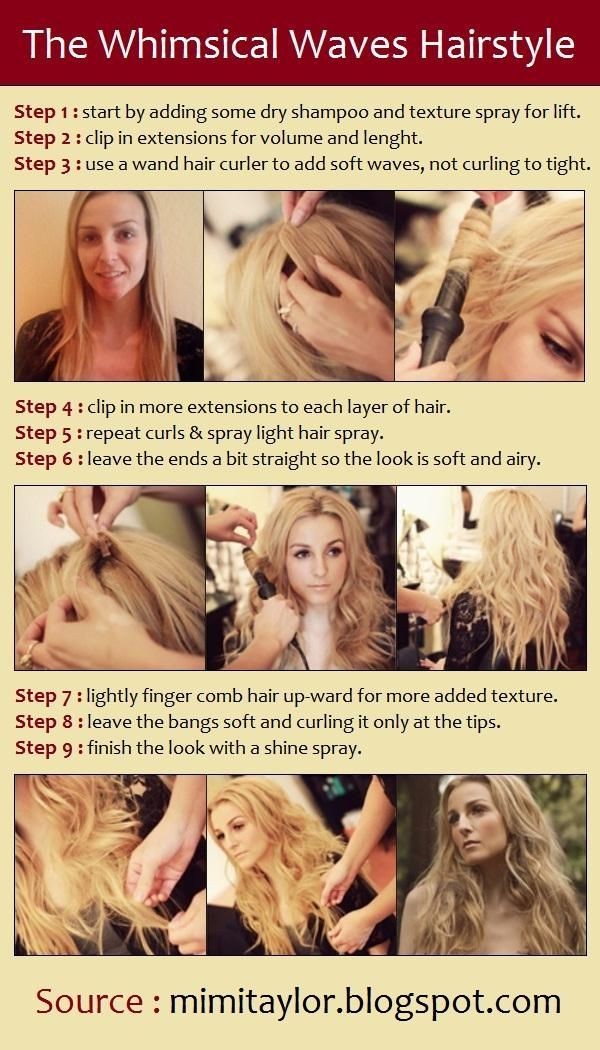 The glamorous long wavy hairstyle is to be considered one of the most preferred looks for girls. It owns a boosted volume and shape than straight hair.
Sock Bun Hairstyle Tutorial

The sock bun hairstyle will work perfectly on sleek straight hair. Place the sock roll above the hair and fan it around until you reach the head. Secure with some bobby pins.
Wedding Braided Updo Hairstyle Tutorial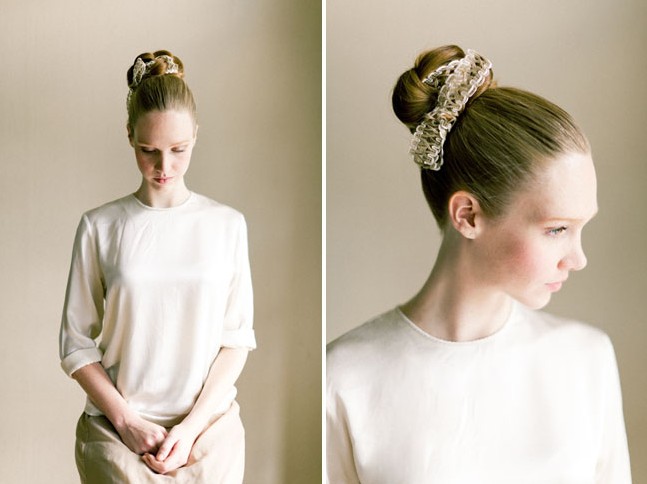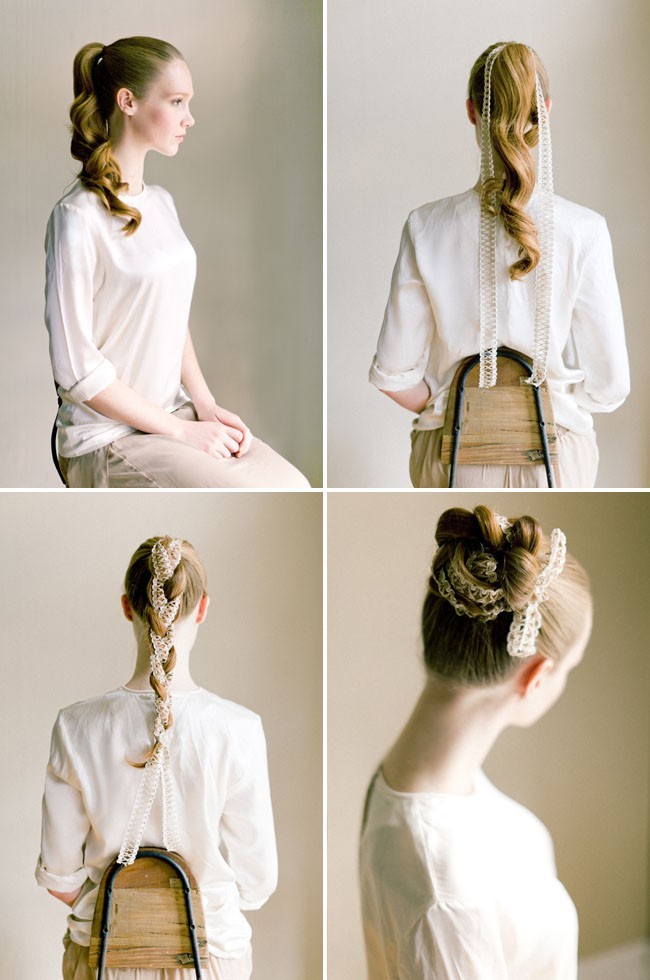 The elegant updo hairstyle is perfect for a wedding look. Make a high ponytail and braid it. Weave a lacey fabric right in to earn more envy glances.
Messy Top Knot Hairstyle Tutorial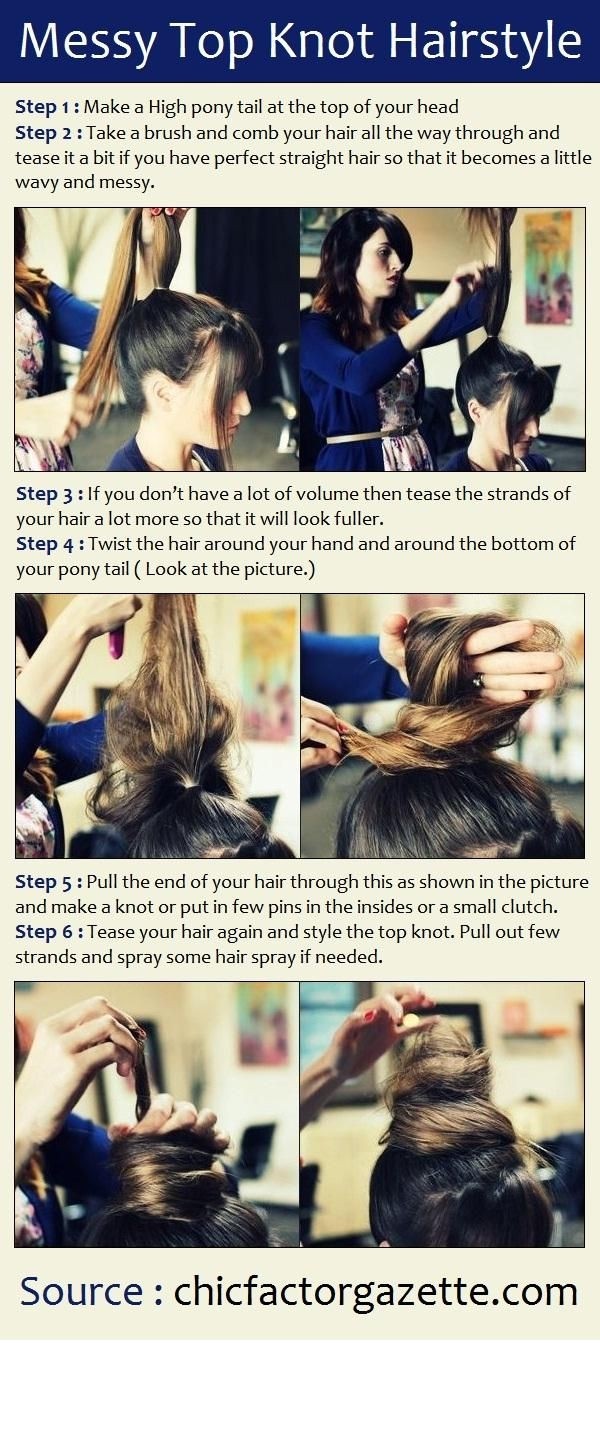 The topknot hairstyle will look very cool and trendy for young girls. Make a high ponytail and tease the hair to create the volume needed.
Braided Side Bun Updo Hairstyle Tutorial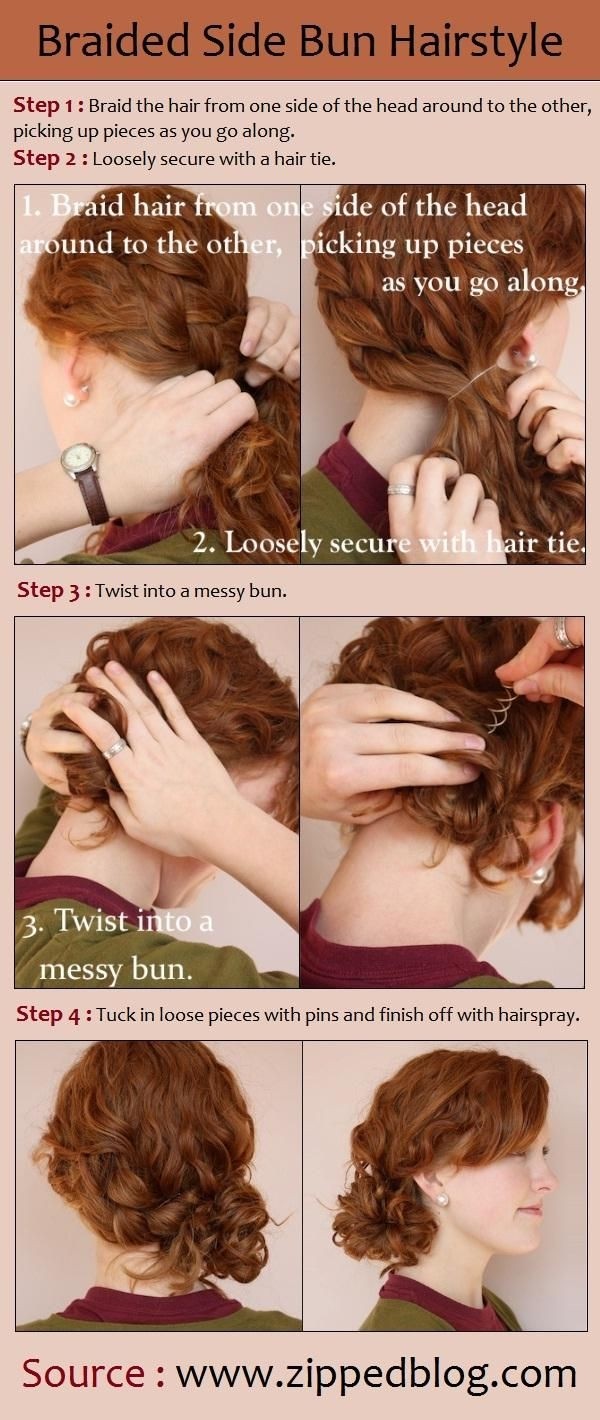 This glamorous braided side bun is created on curly wavy hair. Braid the hair from one side of the head around to the other and twist into a messy bun.
Chic Braided Bun Updo Hair Tutorial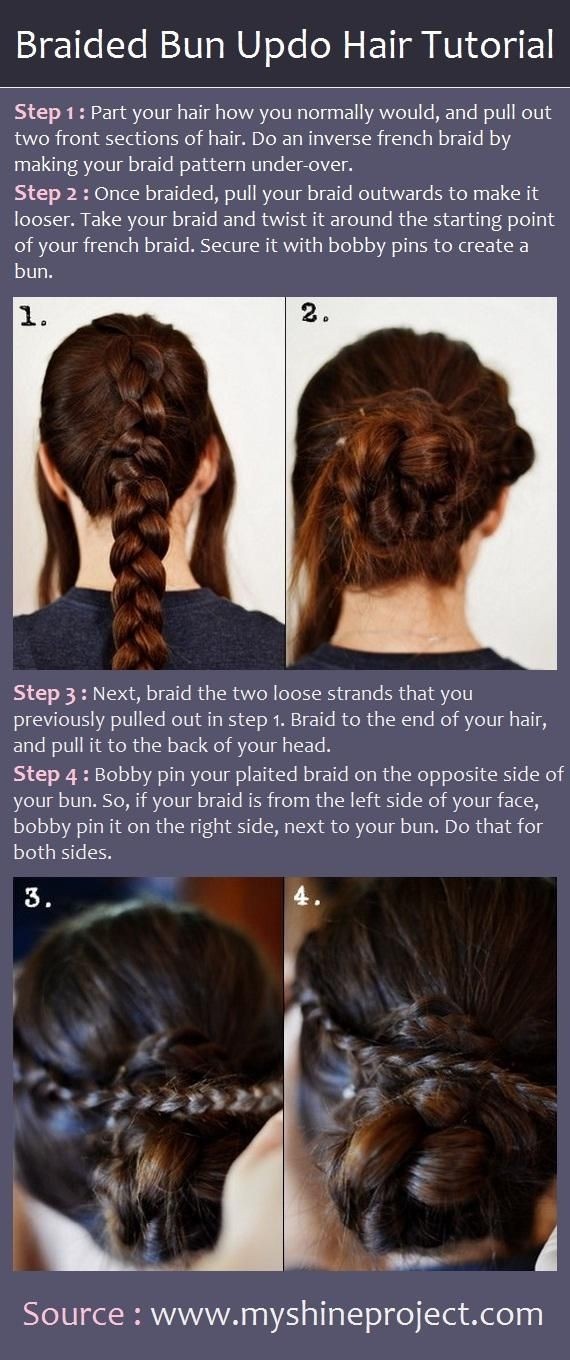 The braided bun hairstyle looks luscious and glamorous when created on dark colored hair. It is an interesting way to create two small braids at the side.
Fishtail Braid Headband Hairstyle Tutorial

This beautiful half up hairstyle is featured with an "Alice Band" across the head. The rest of hair are set free over the shoulders.
Loose Updo Hairstyle for Holiday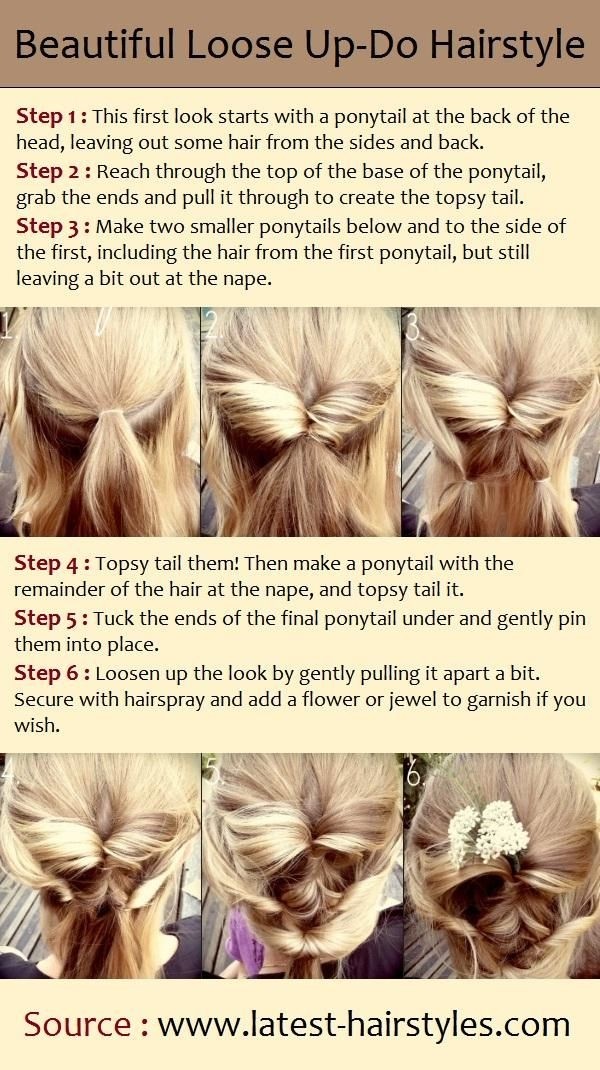 This loose twisted updo hairstyle is very easy to make for average girls. It will certainly turn you into the center of attention with a beautiful flower on it.
Updo Hairstyle Tutorial for Long Hair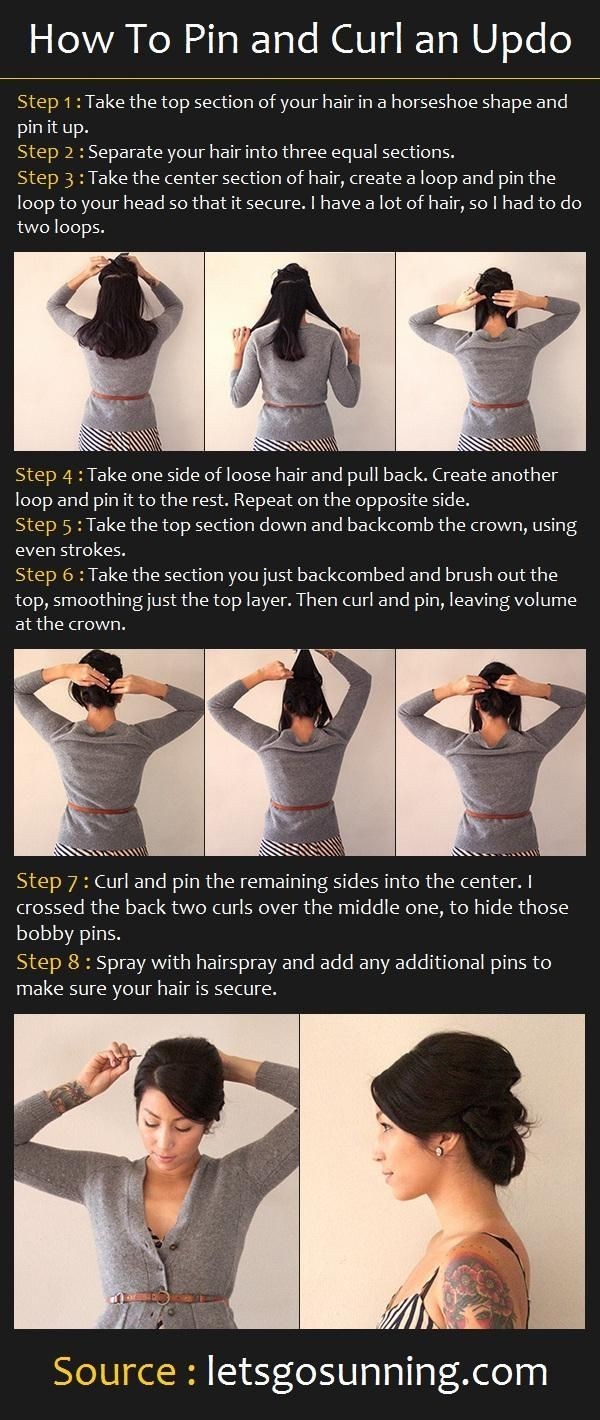 This perfect updo hairstyle is ideal for special occasions. You can place a delicate hair accessory above to get added glamour factors into the look.
You can find more (hairstyles tutorials) on prettydesigns.com