20 Chic Looks with Oversized Sweaters
Oversized sweaters must be your best choice to glam your winter look. The piece is so easy that every girl will feel free for their outfit in cold weather. The oversized sweaters are still popular now and they are adored by girls around the world.
The loose styles of the oversized sweaters can make you look thinner and prettier. They can be great staples for winter layers and they can also pair both skirts and leggings. If you want to glam a very simple look with an oversized sweater, you can just pull out your leggings. However, some accessories can upgrade your looks. Why don't you pair the look with a pair of sunglasses and a stylish bag?
Find more styles in the below post and get some styling ideas for your winter look.
Blue Outfit
Keep it all blue and don't forget to pair it with a blue manicure.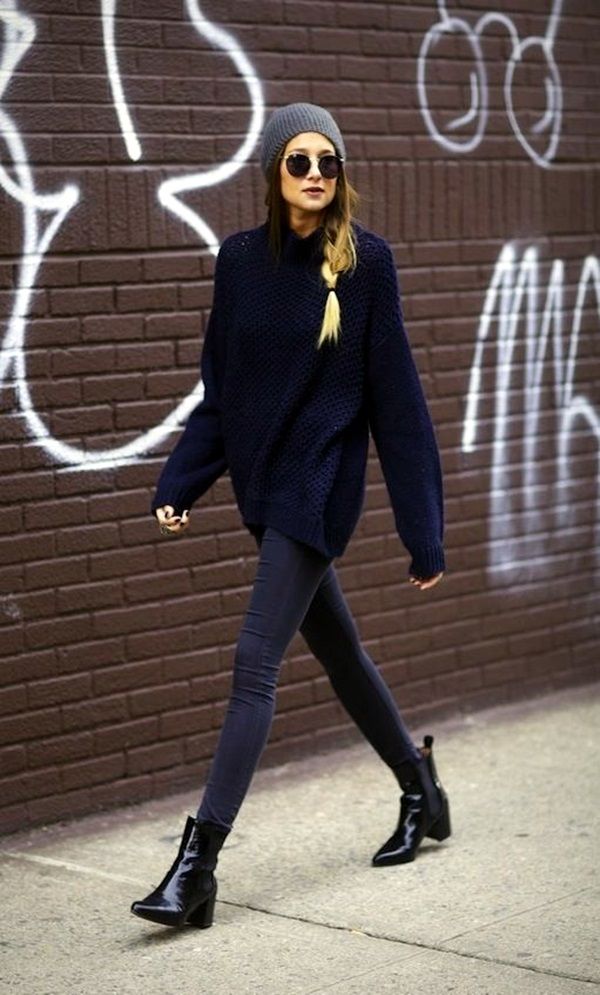 Green Oversized Sweater and White Shirt
It is great for you to have a white shirt under the layers. You can make the white edges come out a little from your oversized sweater.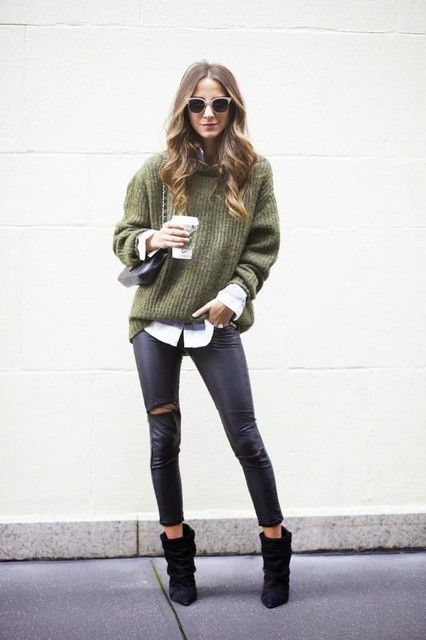 Oversized Turtleneck Sweater
Turtleneck Sweaters never go out of style.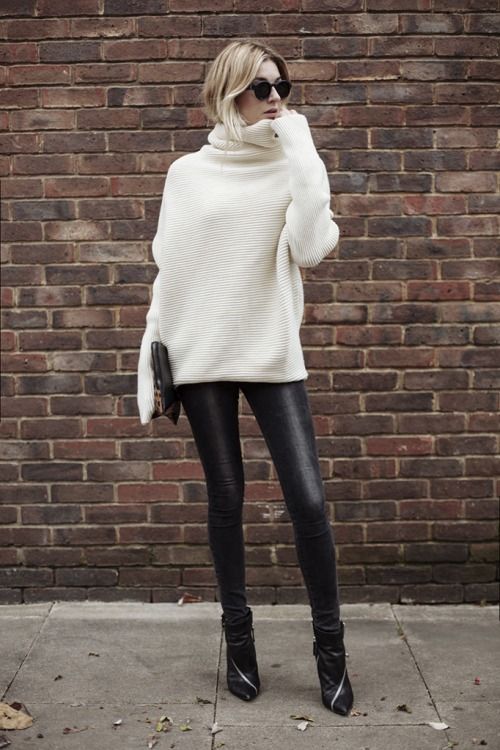 Perfect Outfit
It is perfect to combine your printed shirt and the oversized sweater again.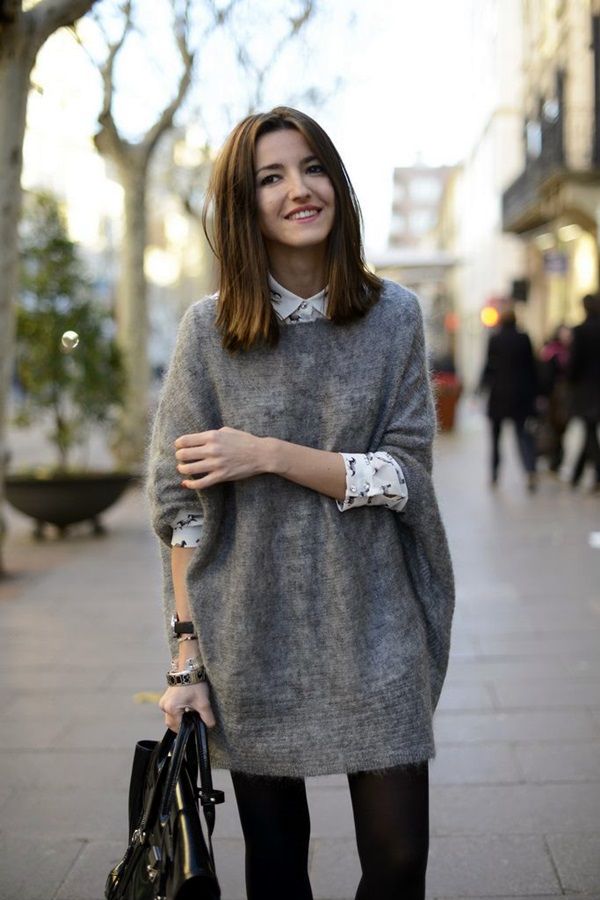 Two Tone Outfit
Try to make your v-neck sweater and your boots in the same color.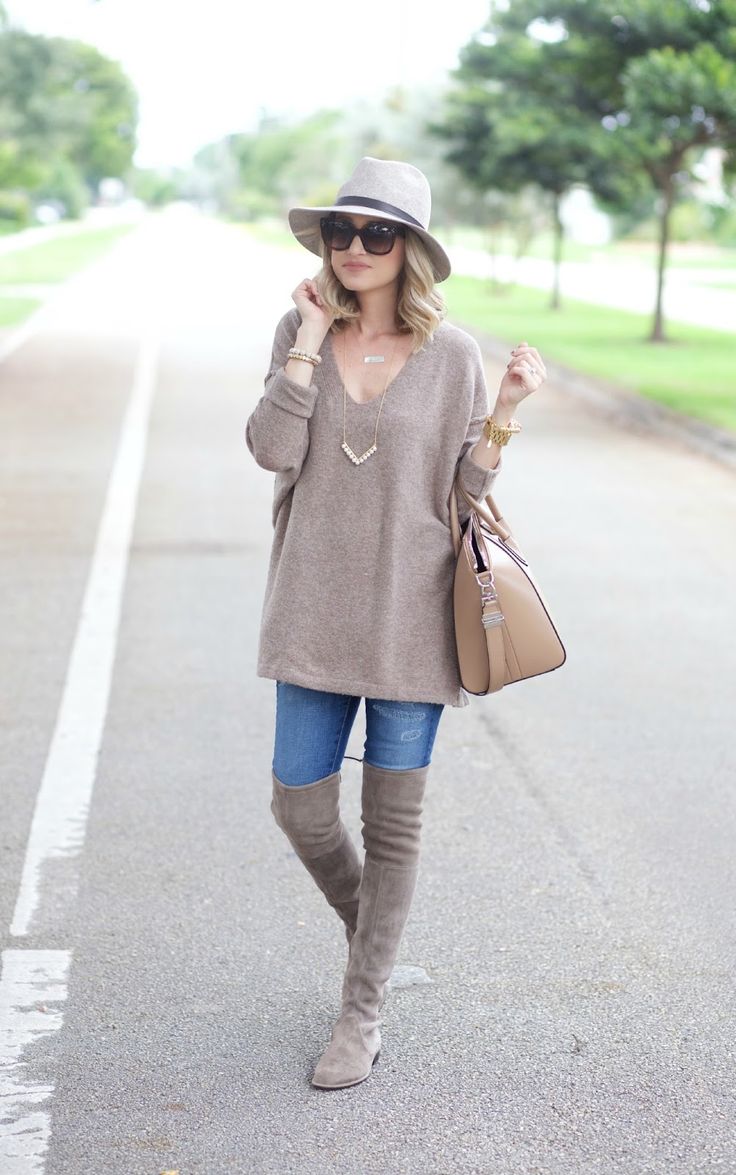 Olive Green Sweater
If you don't have olive green sweater, you can prepare one for your winter look because you will be fresh and pretty in it.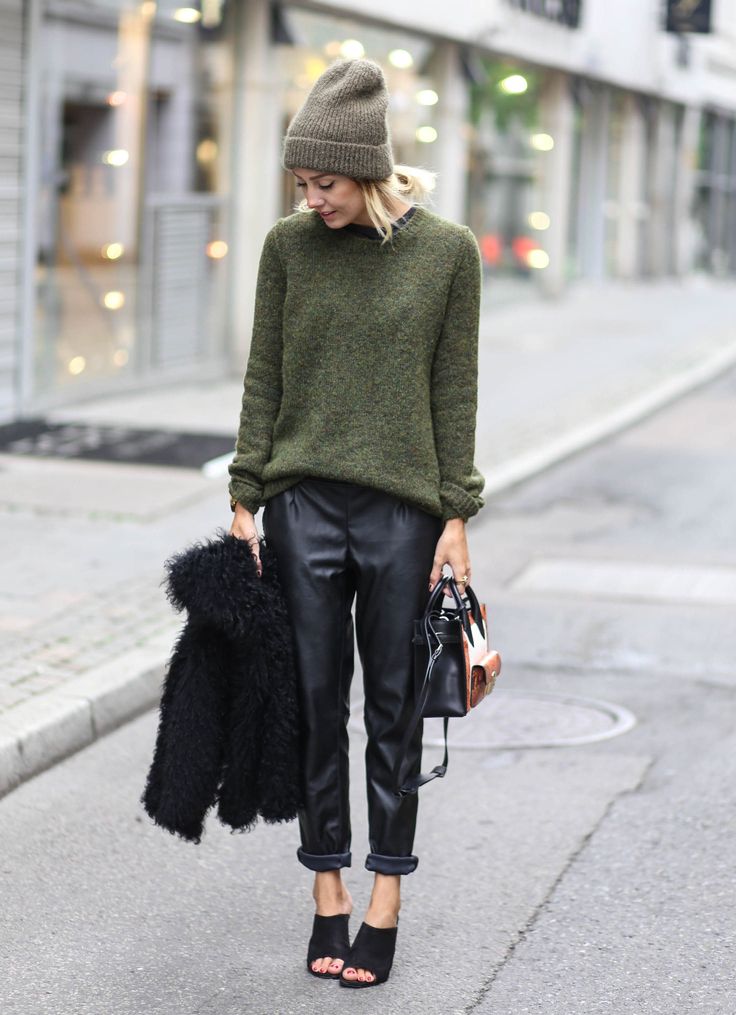 Blue and White Outfit
You are tired of black and white outfits? You can try one blue and white ones.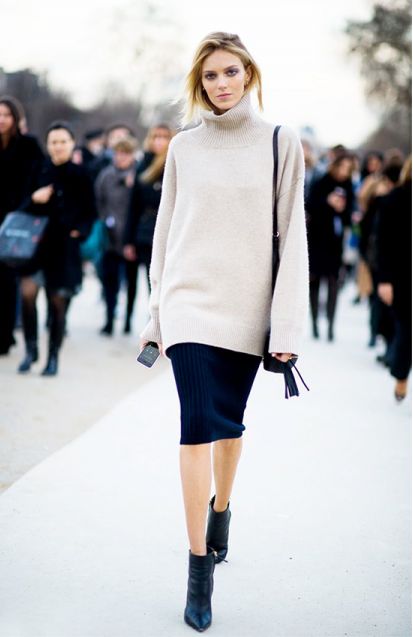 Grey Sweater and Pink Skirt
It is amazed that the combination of the cool tone and the warm tone.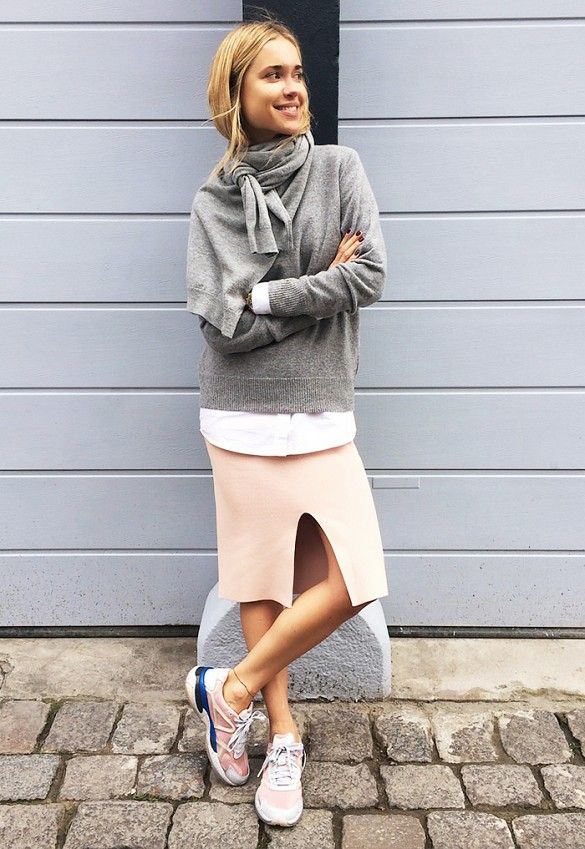 Oversized Sweater and Skirt
It is a cozy outfit both for fall and winter.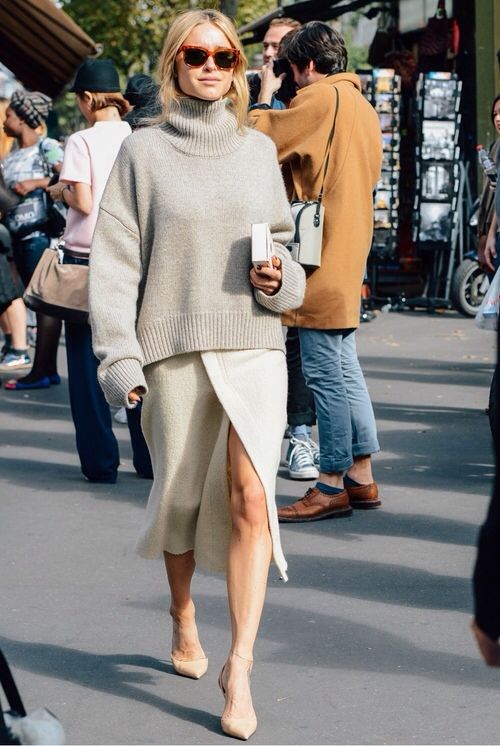 White Oversized Sweater
Every girl should have at least one oversized sweater to glam her winter or fall look.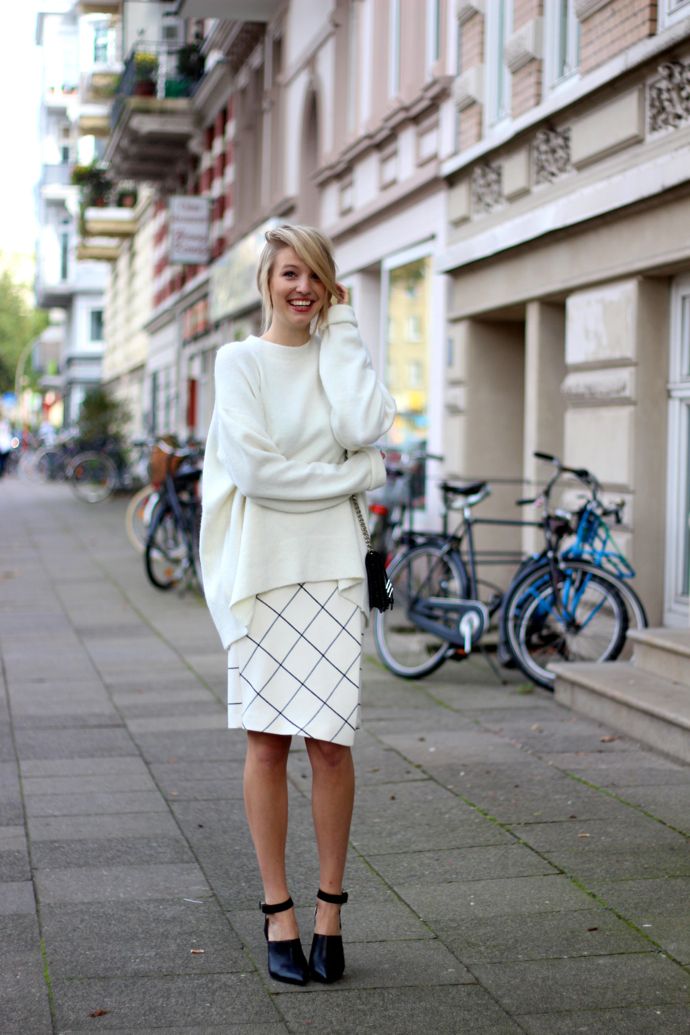 Red Sweater and Pencil Skirt
Just go bold for your look with an oversized sweater.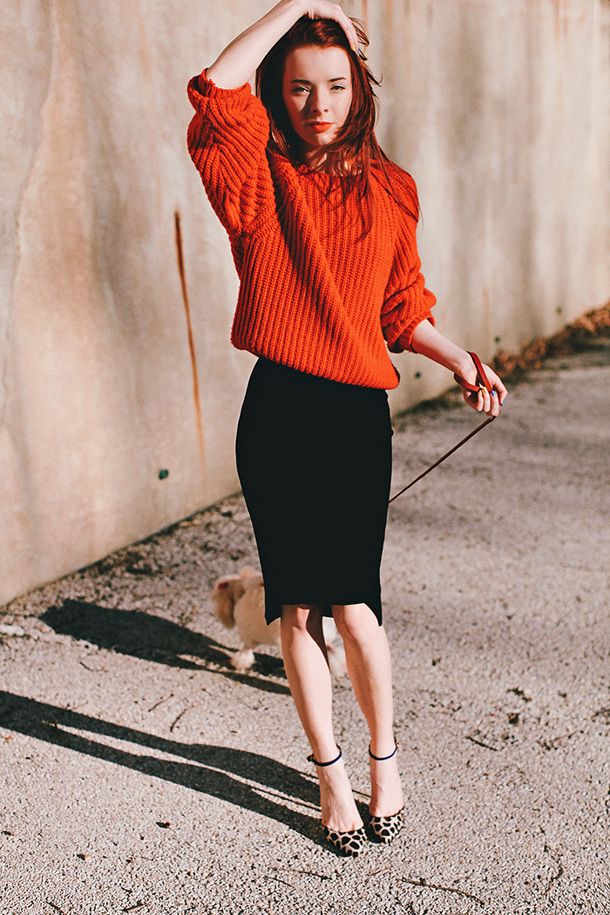 Oversized Sweater and Mini Skirt
You can pair your oversized sweater with a plaid skirt as well.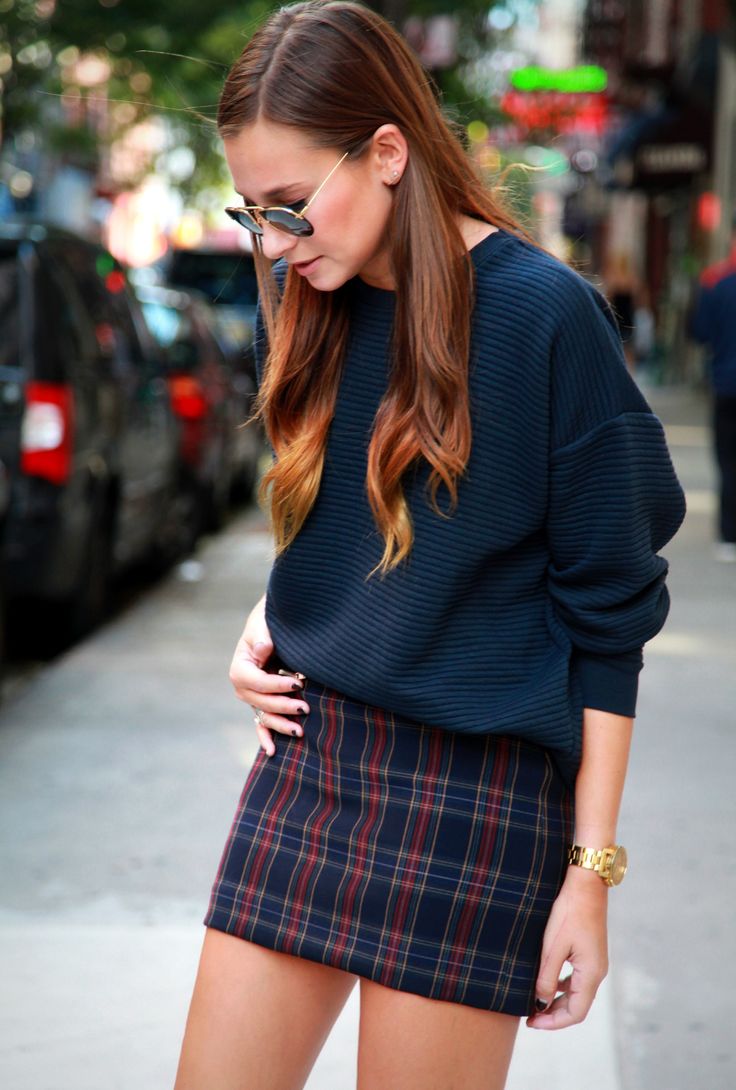 Black Outfit
If you just want everything in black, you can go ahead. Black outfits are versatile and used to meet many occasions.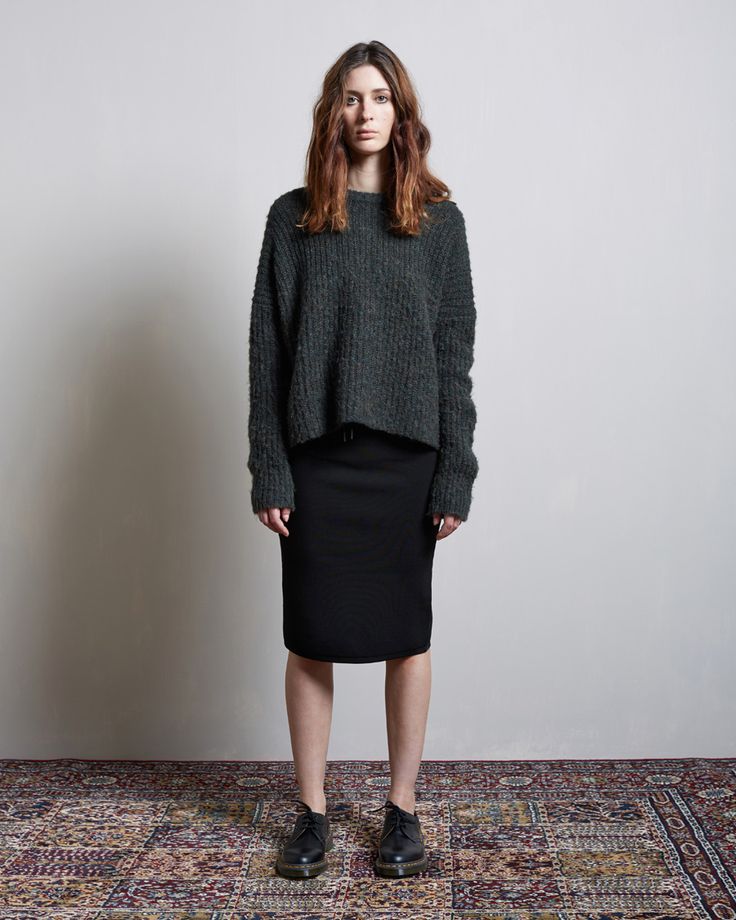 Oversized Sweater and Striped Skirt
Why not pair your oversized sweater with a striped skirt? They fit perfectly.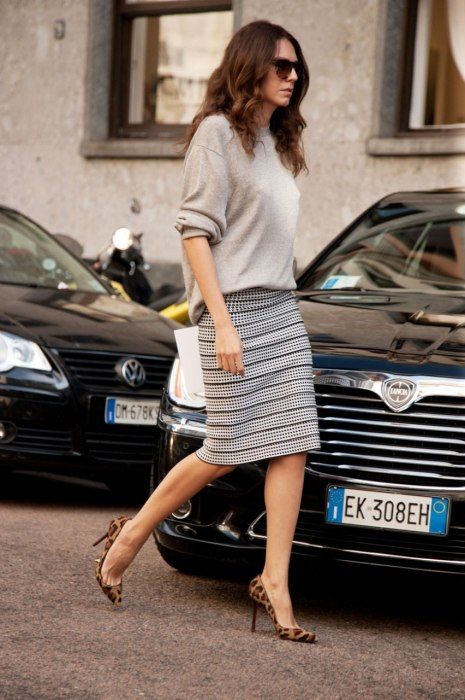 Oversized Sweater and Black Skirt
Thinking of pairing your oversized sweater outfit with a pair of strap heels is a good idea.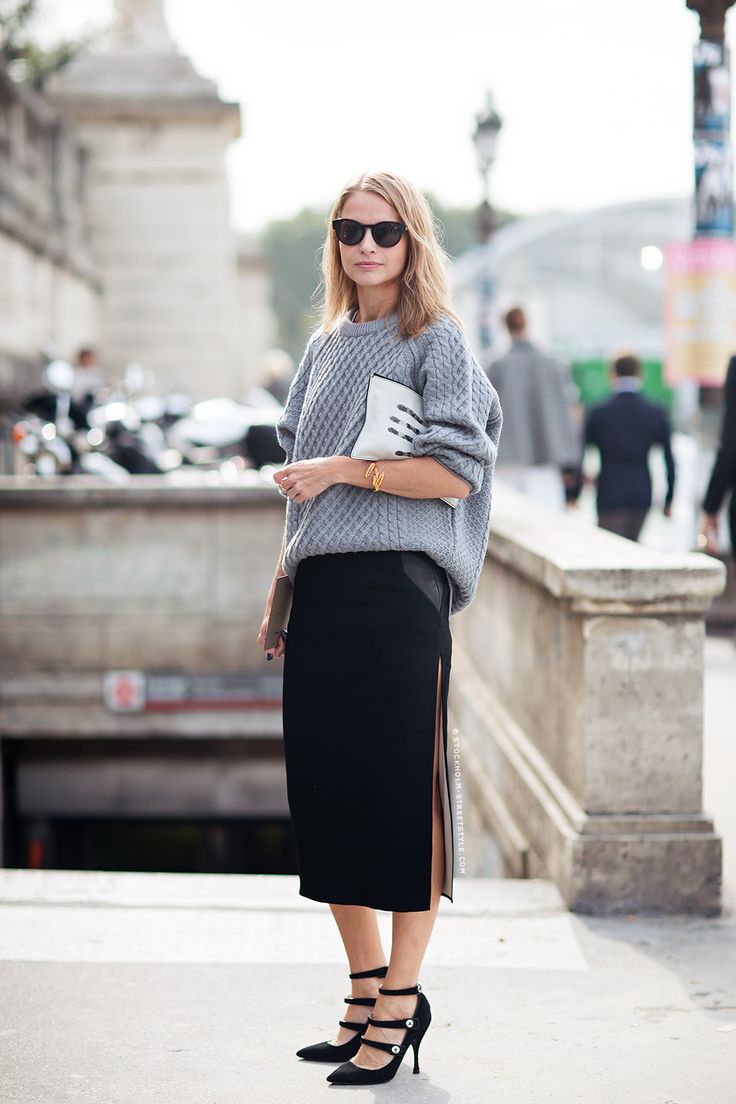 Oversized Sweater and Printed Dress
When is gets warmer, the outfit will be your best choice.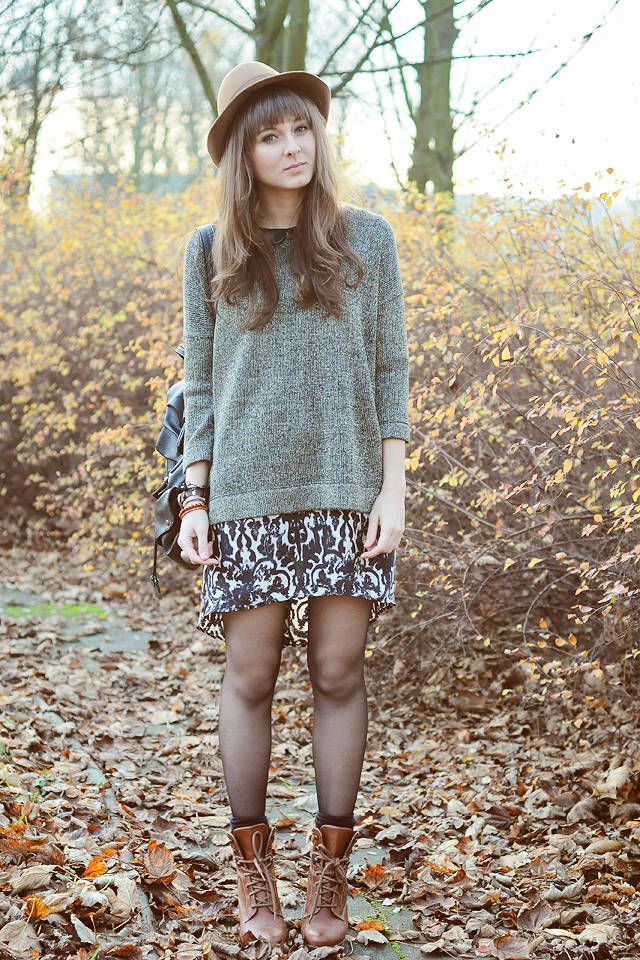 Oversized Sweater and Knee-high Boots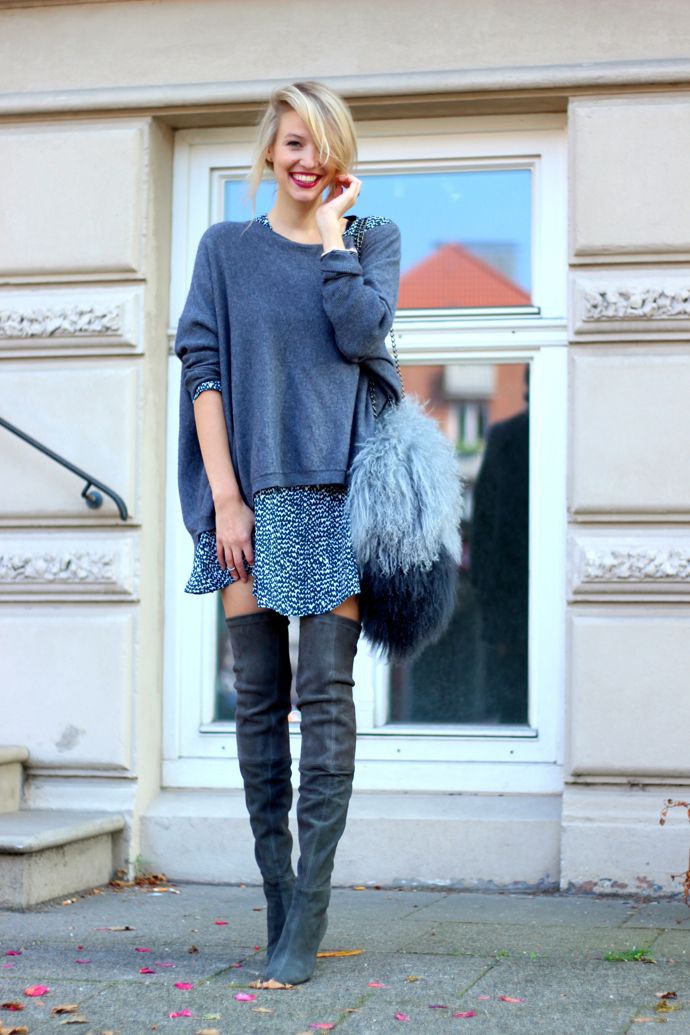 Grey Outfit
The color grey can be dominant tone for your winter wardrobe.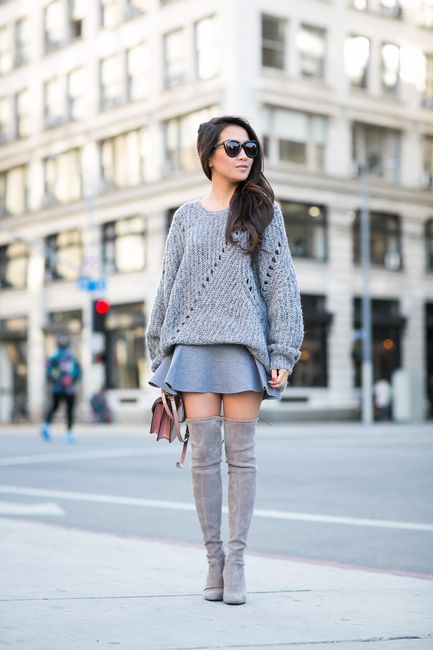 Blue oversized Sweater and Black Skirt
When you are going to glam a blue and black outfit, don't forget to pair it with a burgundy boots.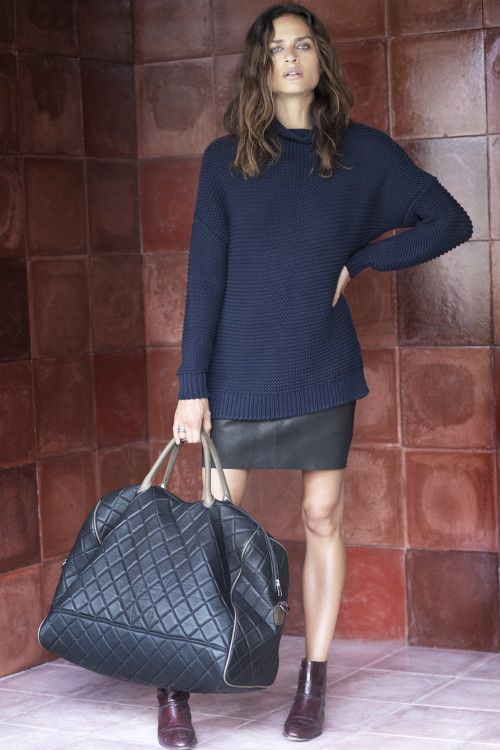 Black Outfit with Cage Shoes
How to pair your black outfit or make a black outfit vivid? You can add a bright colored bag and a pair of cage shoes.