20 Cool Hairstyles for African American Women
Nowadays, women tend to love natural hair and looks. This is really a good news for black women as they will have their soft curls and waves to show off. Natural hair has its own beauty and textures that no one can resist. If you have a problem about dealing with your hair, just follow us with 20 cool hairstyles for African American women 2016 in this post and draw some inspiration!
Short Undercut Hair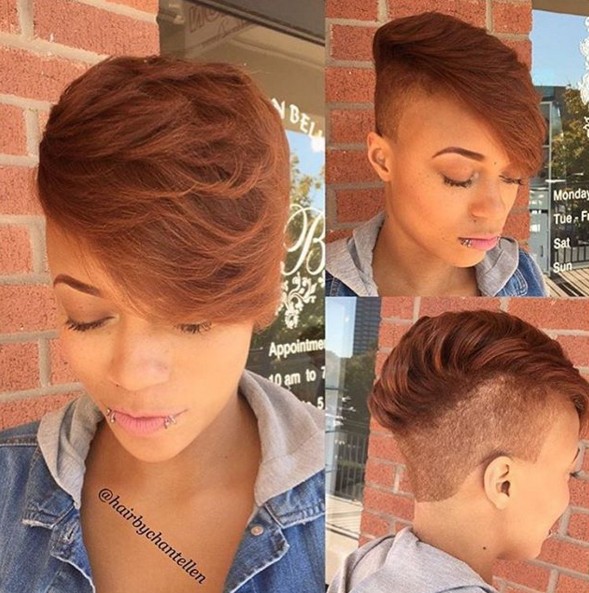 You will have many ways to style your short hair and this cool undercut should definitely top your hairstyle list if you want to look edgy and contemporary.
Asymmetric Short Hairstyle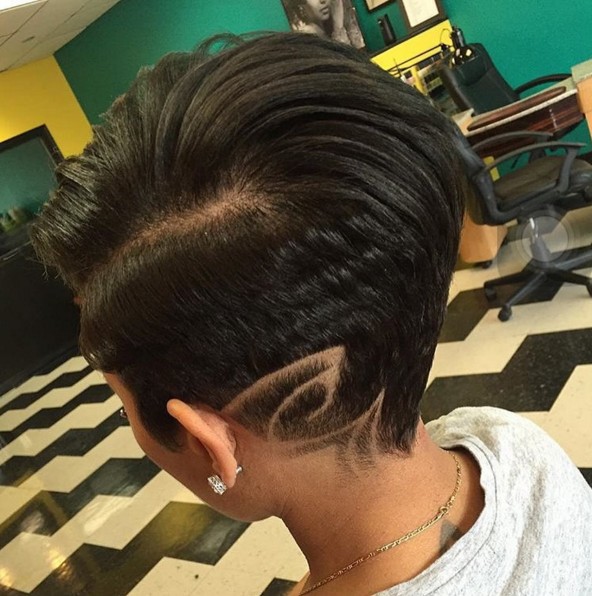 The asymmetric haircut looks very cool on this short black hair. It is also featured with a unique shaved pattern at the side of the back.
Blonde Pixie Haircut with Curls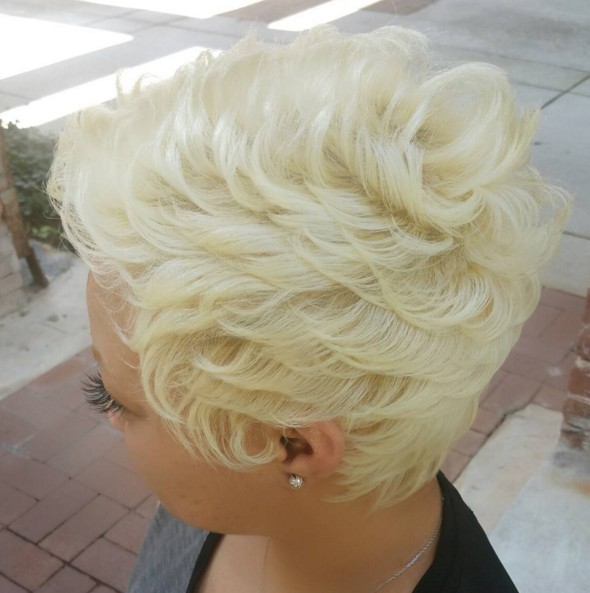 This short blond hairstyle looks very clean and neat with uniform curls all over. Its undertated style makes it suitable for any formal occasions.
Short Pixie Haircut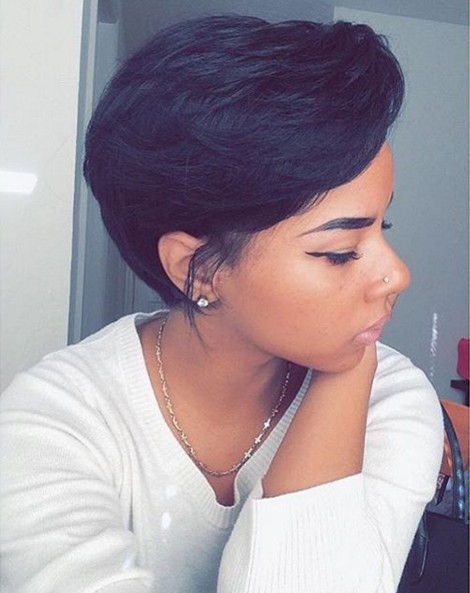 The short hairstyle will make a cool and modern look for women. This rule seems to work better for African American women for their dark colored skin.
Short Pixie Haircut for Black Hair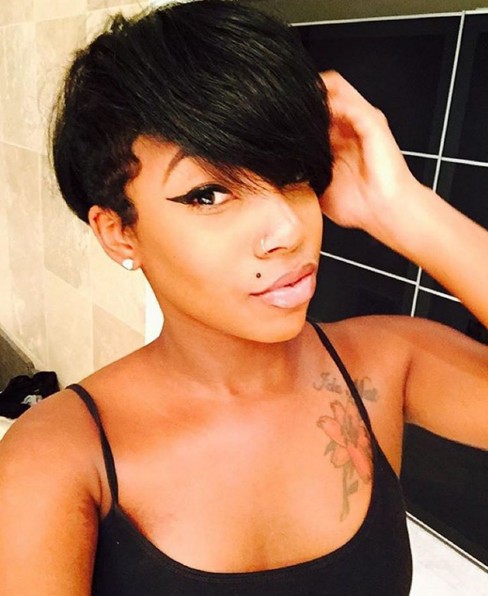 If you are worried about being too boyish to keep a short hair, then you can consider having the long side swept bangs for a little touch of feminine sense.
Casual Everyday Hairstyle for Short Hair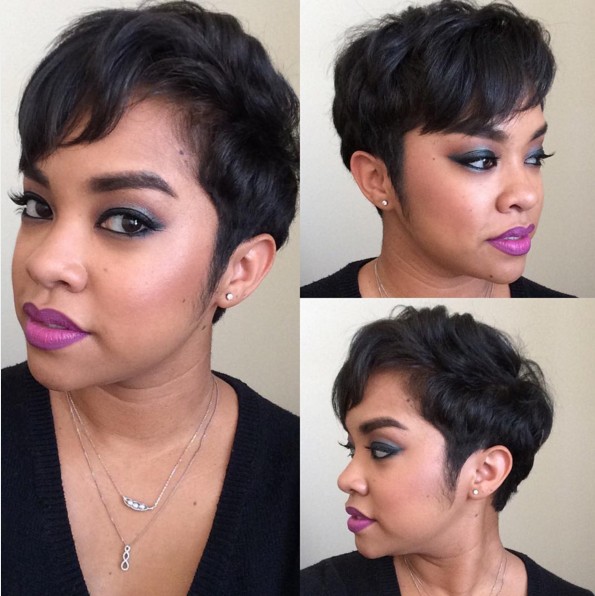 It is great to wear a short hairstyle if you are born with natural curls. They will have their own ways to settle down for a fabulous textured look.
Medium Bob Hairstyle for Purple Hair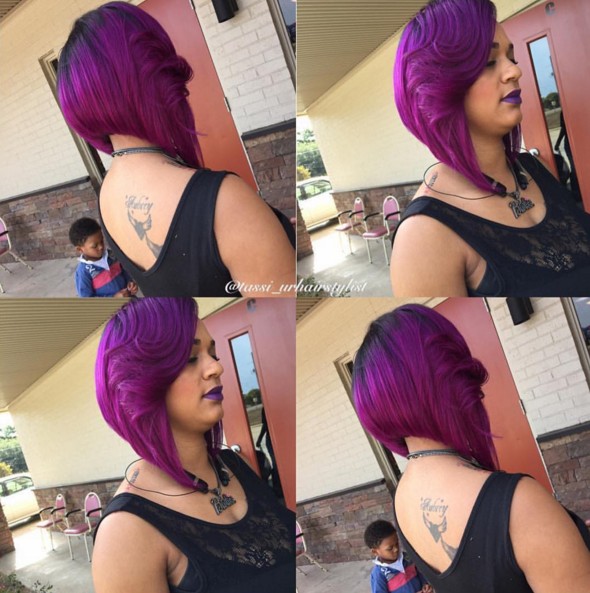 The dark purple hair is ideal to create a dramatic look for young teenage girls. This hairstyle shows very mpressive with the front layers styled much longer than the back.
Silver Ombre Bob Hairstyle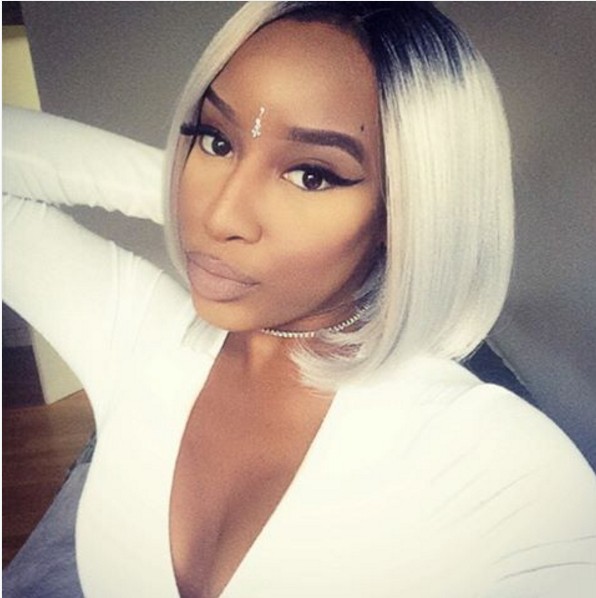 The metallic silver color has been able redefine the short bob hairstyle with a strong futuristic sense. It is a best choice for those girls who want to look fashion-forward and chic.
Long Bob Hairstyle for Grey Hair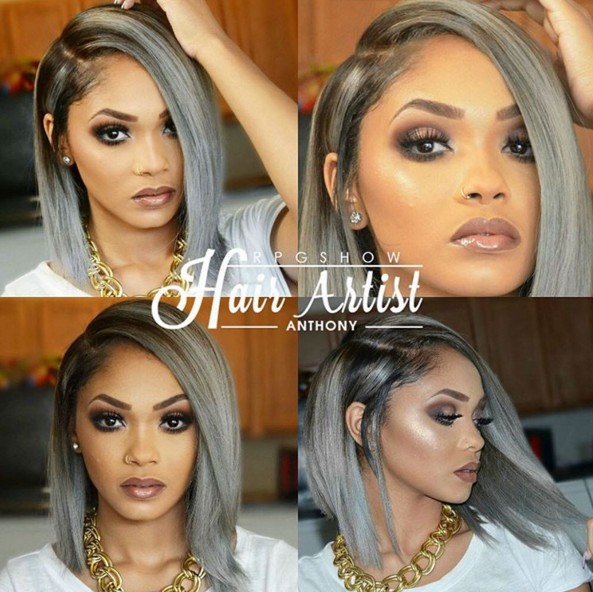 Do you want to keep up with this season's hottest hairstyle trend? Then you should definitely try this silver grey colored hair for your new look.
Long Straight Hairstyle for Black Women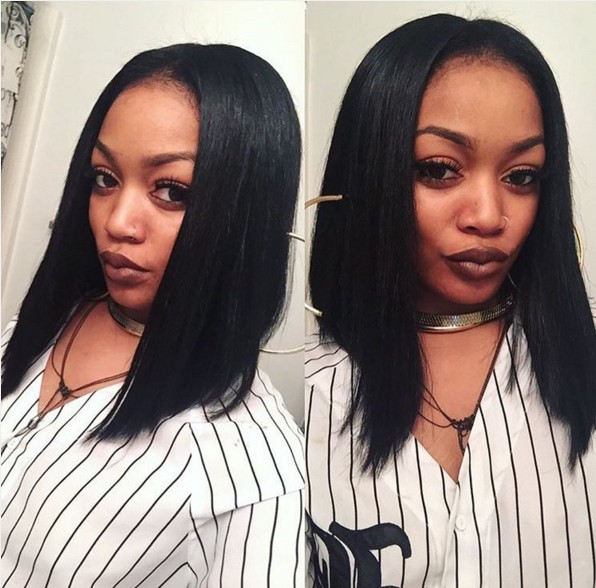 The long straight hairstyle always looks so fabulous for women. But it may take a very long time to straighten your hair for those black women.
Long Curly Hairstyle for African American Women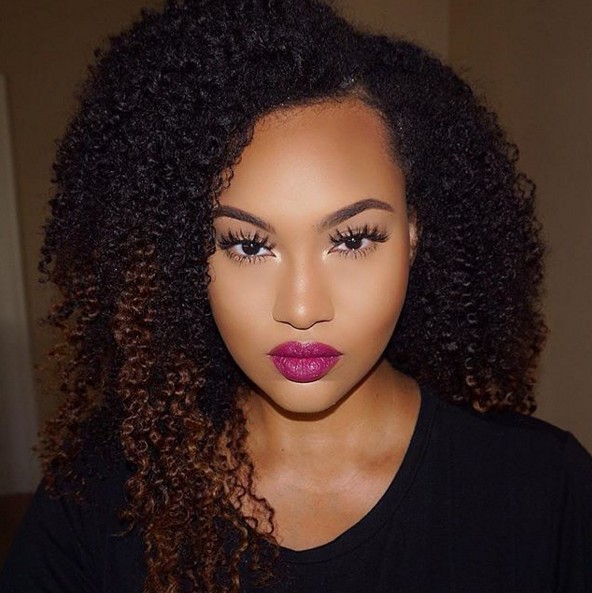 This long curly hairstyle appears more alluring and gorgeous with a hint of blond highlights. It owns a fluffy shape and you can define it with your fingers.
Long Curly Hairstyle for Red Hair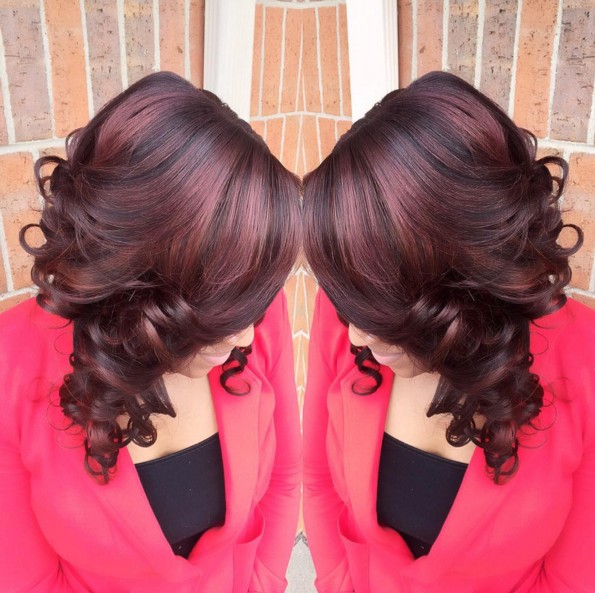 It will be much flattering for African American women to have a red colored hairstyle. The shade can lighten up their complexion in a great way.
Short Straight Haircut with Blond Highlights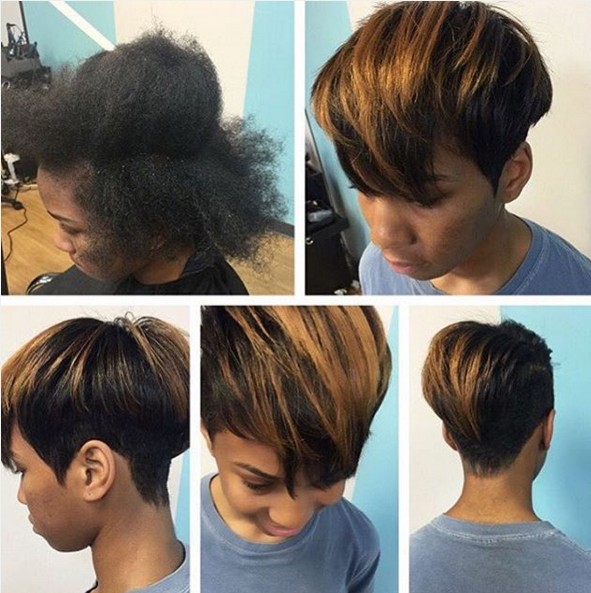 The picture above provides a strong case for those girls who want to go straight. The stylish blond streaks are being a big bonus to the whole look.
Long Straight Hairstyle for Purple Hair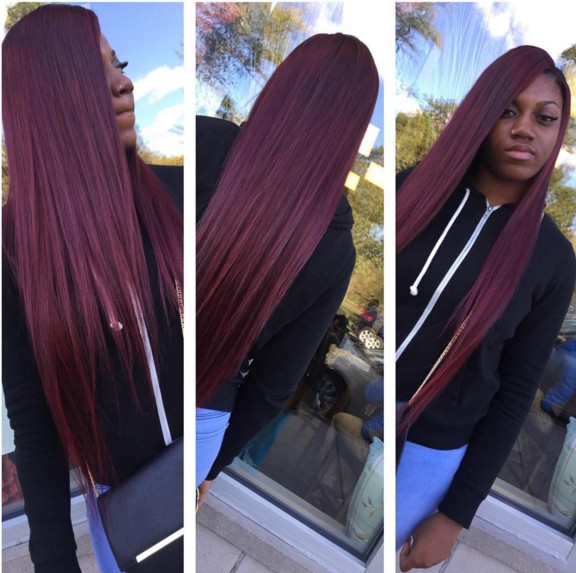 The purple hair has become a main hair color idea for girls this season. It also looks fantastic for black women in a long straight style.
Natural Curls for Short Hair
Natural hairstyles are becoming more and more popular for women this year. They are being a best way to show off your own personalities.
Short Curly Hairstyle
Natural curly hair has a flattering voluminous shape and it will be very easy to style in the morning. Keep a subtle fringe at the front for a prettier effect.
Short Curly Hairstyle for Blond Hair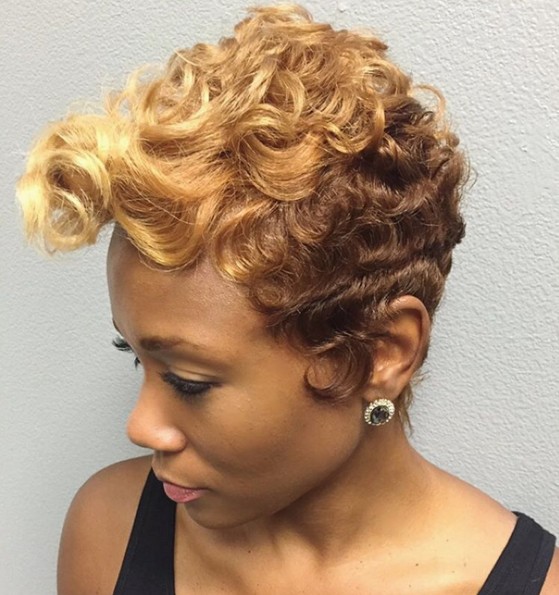 This short curly hairstyle looks pretty awesome with all the curls styled close to the head. The blond hair is changing into a darker shade from the front to the back.
Amazing Afro Hairstyle for Curly Hair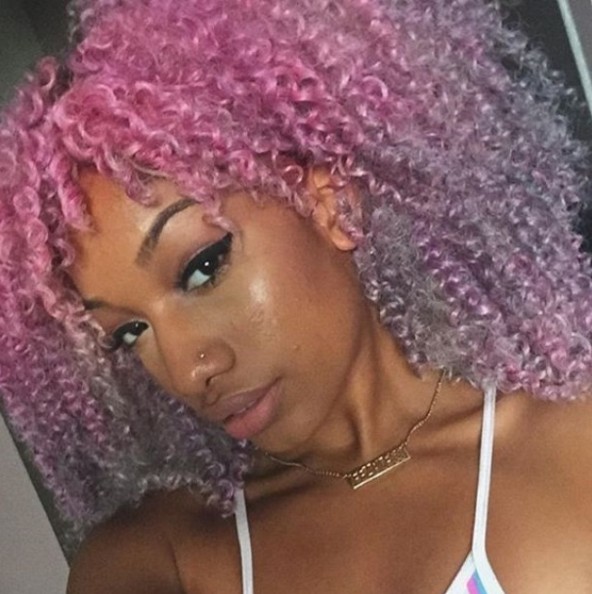 The curly hair is also great to create a wonderful party look. The beautiful pink ombre color looks really eye-catching when applied on this flattering shoulder length hairstyle.
You can find more (hairstyles for African American women) on prettydesigns.com